I really can't explain my current obsession with antlers and animal heads, but every time I see them, I'm tempted to buy them. Maybe it's the season that has inspired me, although truthfully, they can be worked into any decor during any time of the year.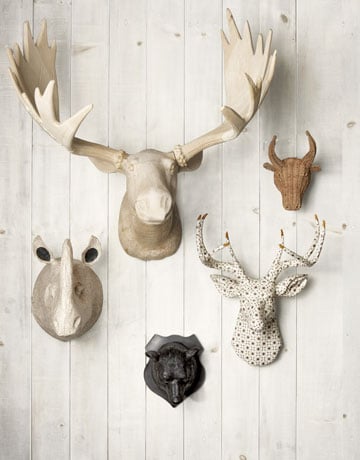 The sculptural shape of antlers adds so much texture and interests but their neutral color doesn't make them overpower the space. I did finally give in to my desire for antlers when I came across a pair at a great price and I've incorporated them into my fall mantel.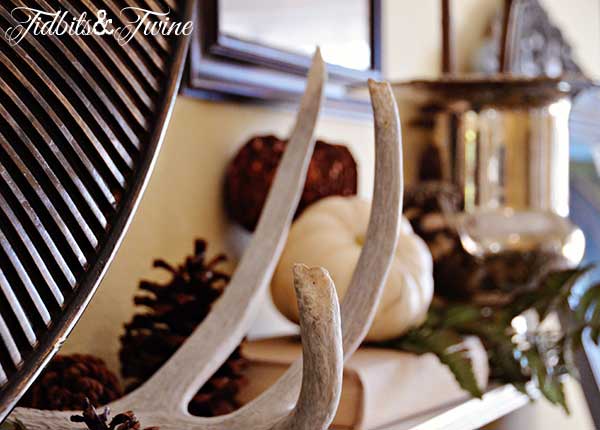 I also like the look of them stacked on books on coffee tables…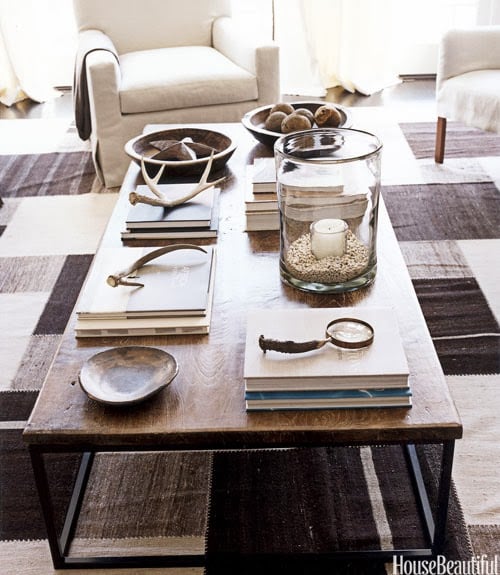 …or showcased on shelves…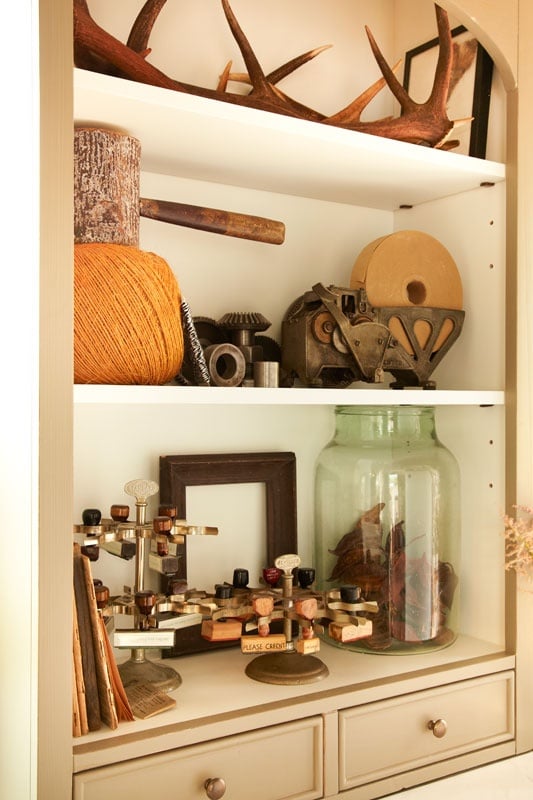 …or even worked into a tablescape.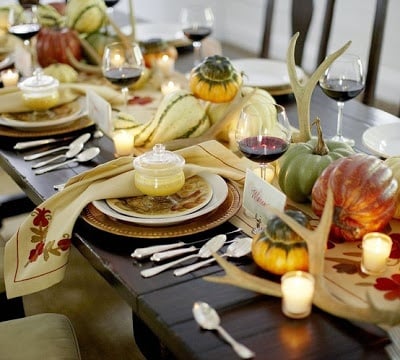 Now that I have a pair of antlers, though, my focus has turned to faux animal heads, or trophy heads. I'm not referring to realistic, taxidermy heads, but decorative, ceramic or metal heads, like these resin ones from ZGallerie. (While getting this image from their site, I saw a term referring to decorating heads I hadn't come across before – fauxidermy! Have you heard that term before??)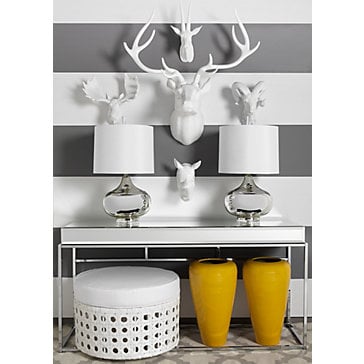 My personal favorite are those that have antlers, like moose, deer, gazelle and ram. I think they look beautiful grouped together in a display.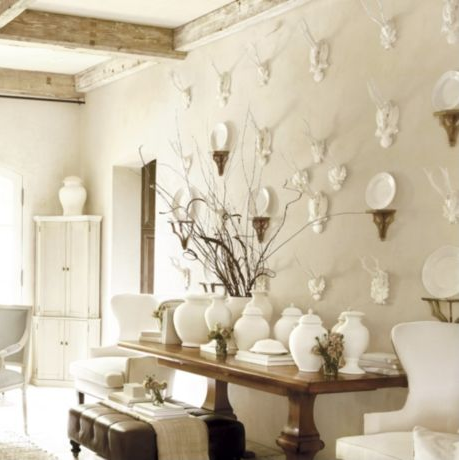 But even just one can look great!
Animal heads can also be mixed with frames to create an eclectic gallery wall.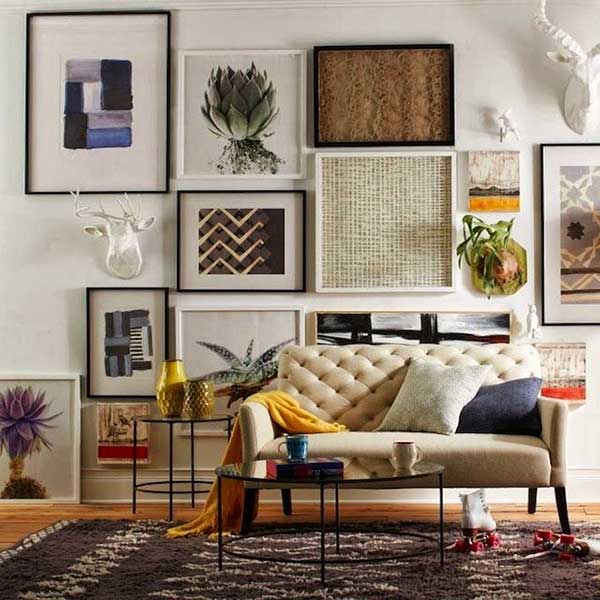 West Elm has some beautiful papier-mâché animal sculptures that has a matte surface, as opposed to the glossy finish of ceramics.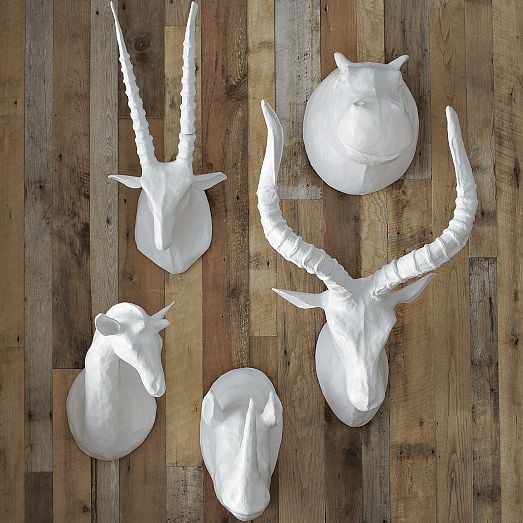 Zinc Door also has a beautiful selection of porcelain trophy heads.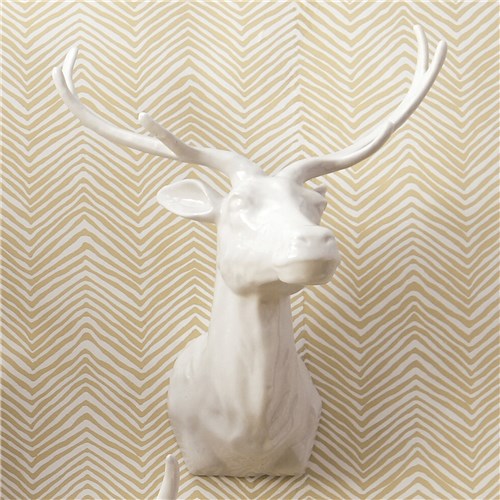 You can even find this trendy wall decor at Target!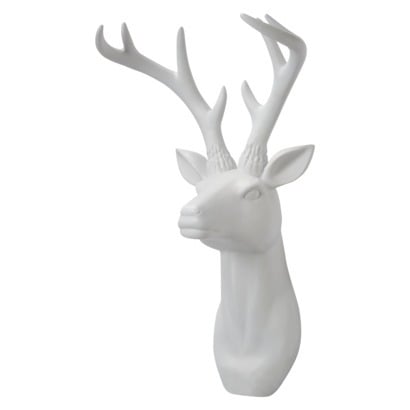 I found these silver metal heads at HomeGoods over the weekend. I was originally thinking that I'd incorporate them into a holiday display, but now I'm thinking I might spray them white and use them as everyday wall decor.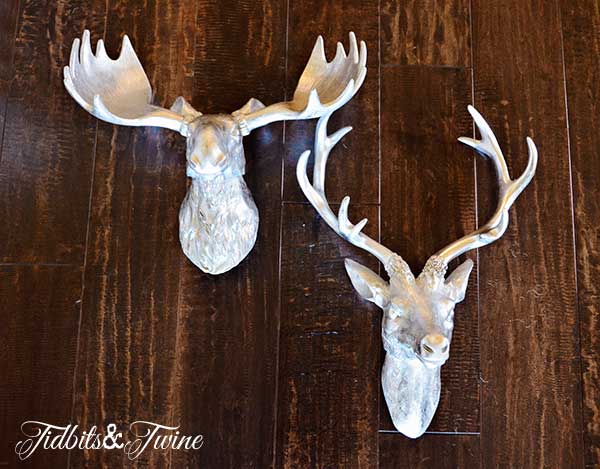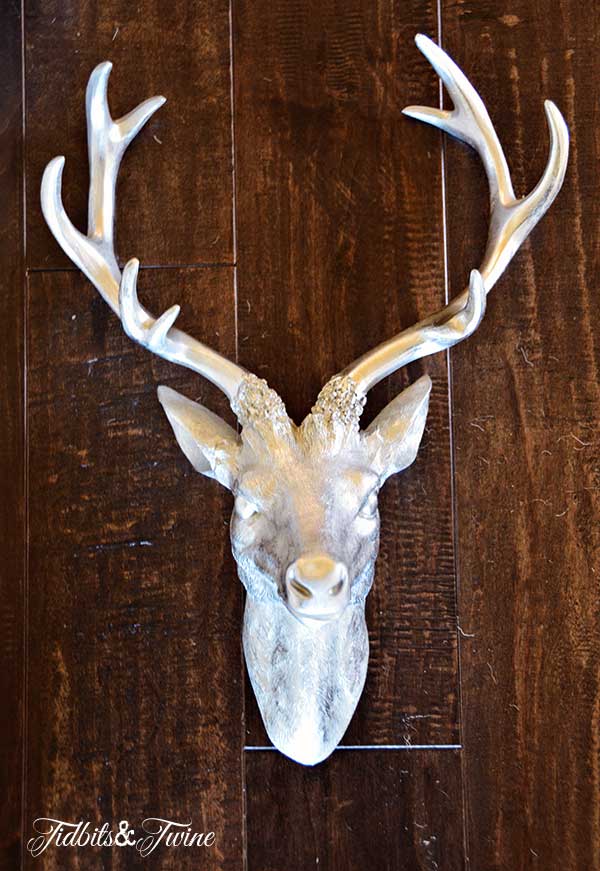 So, will antlers and trophy heads make your wish list this year?


Would you like to receive my posts via email? Enter your email address below. You will instantly receive an email from FeedBurner and you will need to click the link to activate your subscription.
Join the Community
Let's keep in touch! Get exclusive artwork plus the latest news delivered directly to your Inbox!