Take this fun and fast Interior Design Style Quiz from Tidbits&Twine to discover your personal decorating style! Use the info in the results to start decorating your dream space today.
I've been busy these last few days. I put together a fun (and free!) quiz for you to take. Even if you think you already know your design style, take the quiz and see what comes up! Because style constantly evolves, you might be surprised by the results.
Does Knowing Your Style Matter?
Yes and no….Your personal style shouldn't matter to anyone but you. But it should be a reflection of you. So does it matter that you know your style? Yes. It does. Here's why.
Shopping Will Be Easier
Have you ever walked into a huge department store and been overwhelmed by the racks of clothing consuming multiple floors? But then you realize that it's segmented by department, making it easier to narrow down what you want. And then it's further narrowed down by size (although lately, I don't like the size I'm buying…but that's another story).
Knowing your design style narrows down your choices. When you walk into a furniture store, you won't need to look at every sofa because you'll know what style sofa you want! And let's face it, sometimes there are just too many options and we need some parameters!
One of the major hurdles to home decorating is what I call Decorating Paralysis. A big issue for many is that there can be so much indecision when it comes to shopping. So why not make it easier on yourself and know what you like and what you don't before you shop! And not just what you like, but what you want in your home and what you don't.
So when you stop off at your friend's house and she shows you the new jewel-toned pillow she just bought and you squeal with delight about how beautiful it looks on her contemporary sofa, does that mean it'll look good in your home, too? Well, not if it isn't your style! Not only will it look jarring, but if it doesn't match your personality, it won't feel right either.
So let's talk more about your feelings…(I feel like Lucy from Charlie Brown. 5 cents, please!)
You'll Be Happier
Trust me when I tell you that once you know your design style, you'll be happier. When you find your style and your home morphs to match it, it's really a representation of…well, you! You want to feel comfortable in your home, so you should be surrounded by things that you love. If you've never thought about what you like and what you don't, you might not realize just how much some of those they-looked-good-in-the-store accessories are bringing you down!
Does Everyone Have Just One Style?
Absolutely not! Just as every person has nuances to their personality, your decorating style will have nuances, too. Your design style will evolve over time based on your life experiences, current design trends, phase of life, etc. So what you might choose today might not be what you would have chosen 10 years ago, or even what you'll choose 2 years from now!
You can have multiple styles and they can all work together harmoniously. Now you might think that multiple styles automatically equate to an Eclectic vibe, but that's not necessarily true. For instance, Traditional and Rustic live harmoniously but wouldn't be considered Eclectic.
Take the Interior Design Style Quiz
So let's go! Take this quick, 10 question quiz to find what style you most gravitate toward. Then take it again to see if there are other styles that you like and might want to mix into your home!
After you answer the questions, your result will immediately be given to you with lots of information about color palettes, materials, key characteristics, etc. And, if you want, sign up and I'll send you a follow-up with some of my favorite retailers that cater to your style, plus fun furnishings and decor that you might like!
Am I missing your style? Let me know and I'll work on adding it to the list…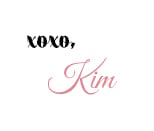 Join the Community
Let's keep in touch! Get exclusive artwork plus the latest news delivered directly to your Inbox!