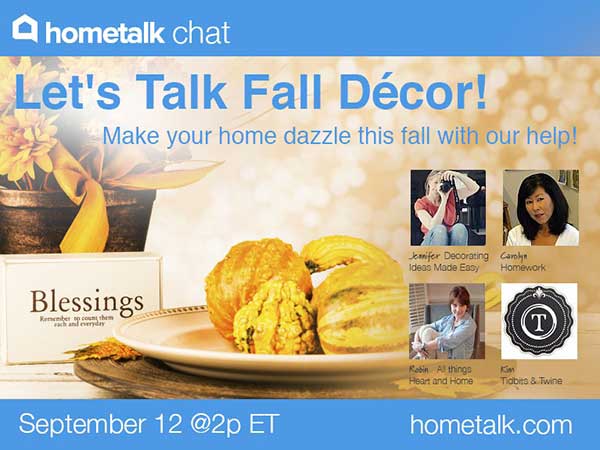 Tomorrow is a big day for me. Hometalk asked me to participate in a live online discussion on their site about decorating ideas for Fall. I am so excited….and nervous, but excited (and did I mention nervous?!). I've been busy decorating and photographing in preparation for the online chat and am pretty much ready. The discussion will cover indoor and outdoor Fall decorating ideas, so I'll be sharing photos from various rooms of my house.
I've already shared a couple of sneak peek photos on my Facebook page. In case you didn't see them, here's one from my dining room…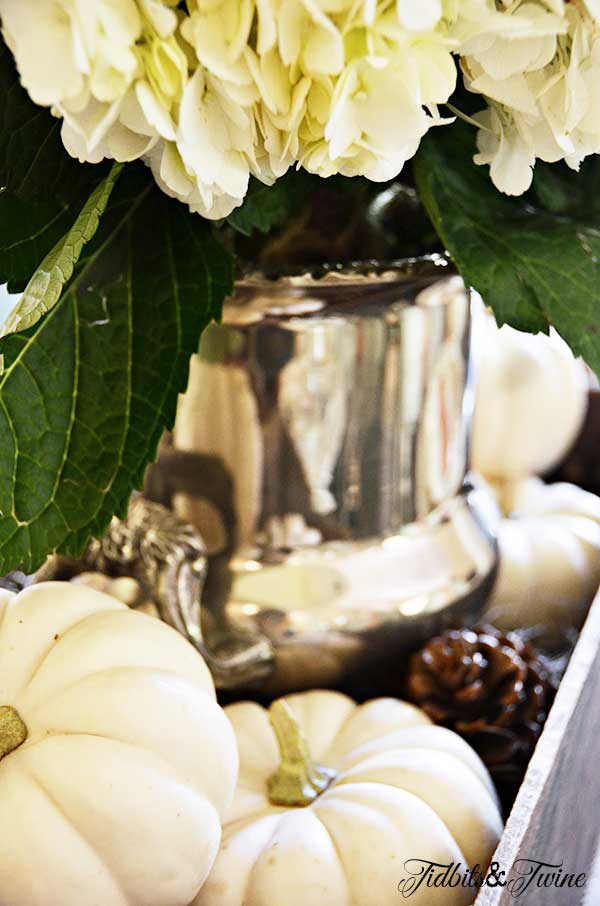 …and another from my kitchen.
Throughout my preparation, I've been looking at the Fall decor that's been popping up on Hometalk from the members and I am so impressed by the community's talent! I am in love with this coffee filter wreath from Lisa at Recaptured Charm.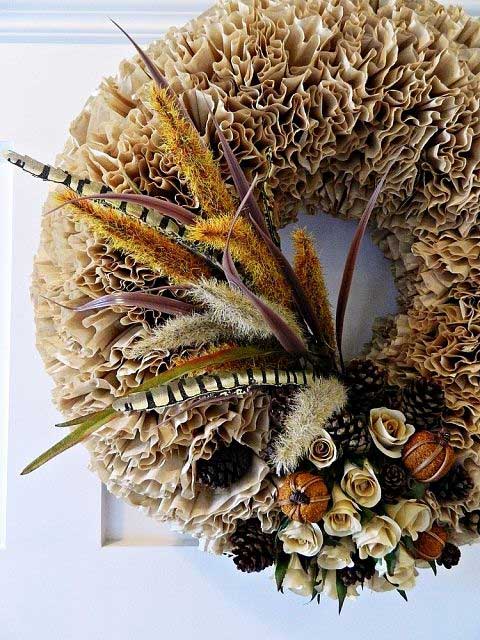 And look at this amazing front porch from Janis at All Things Beautiful! Can you believe the grapevine chandelier she made?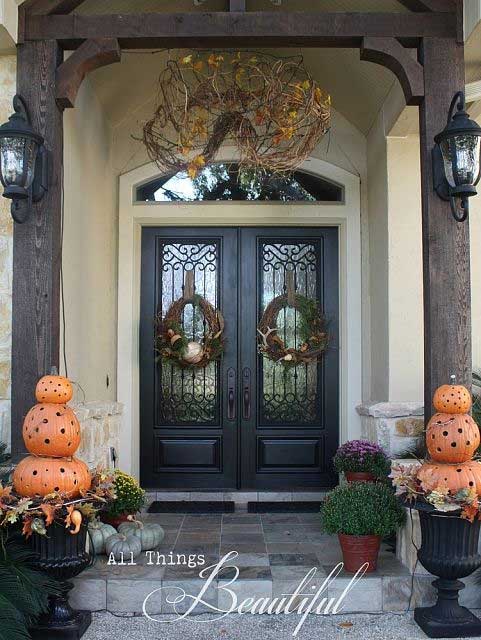 And there's a really great tutorial by Katie at Upcycled Treasures if you want to learn how to make these cute paper book pumpkins. She's used them in her Fall tablescape as place cards, but they would also be cute in a vignette, a mantel, a coffee table or just about any spot in the house!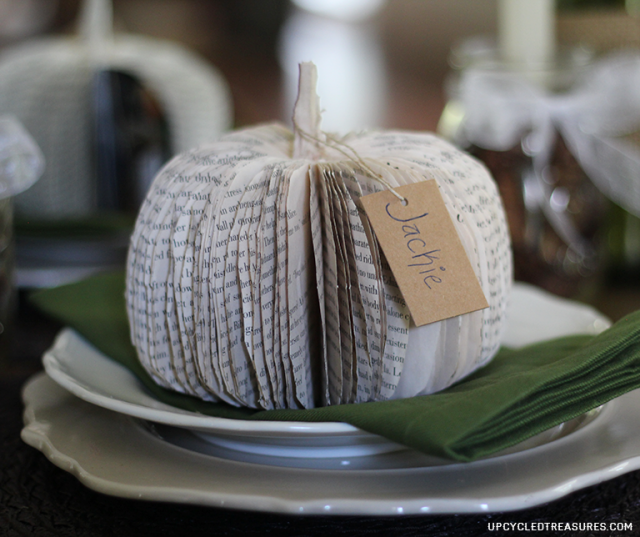 I'll post the link to the live discussion once I know it and I hope you can join in online at 2:00 PM Eastern Time. If you join in, not only will you get to see some great ideas shared by the amazingly-talented members on Hometalk, but I'd really love and appreciate your support!