I've been scattered lately in terms of projects. I'm moving between fall, Halloween and Christmas projects at lightning speed and my house is in a constant state of disarray! So just like my house, this post will be a bit scattered, too.
First, I promised you some photos of my Halloween entryway that incorporates the scary photos my kids snapped. I'm not entirely finished, but will share some images with you anyway.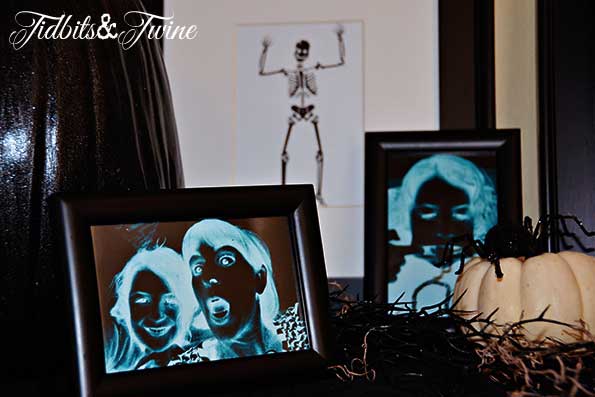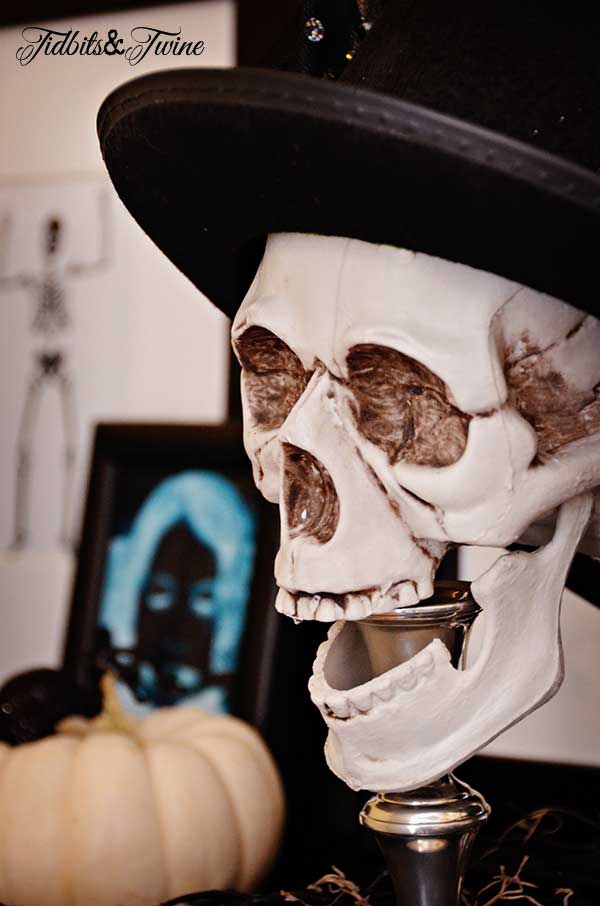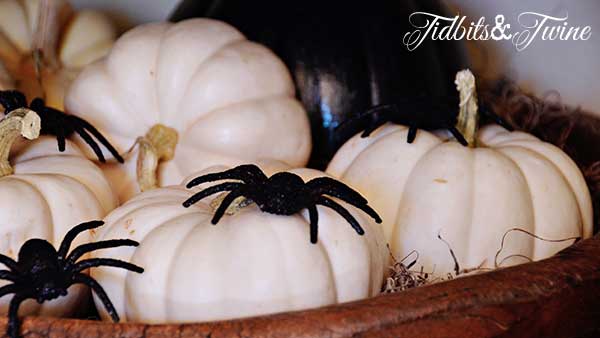 You might notice that I've pulled elements from my Halloween mantel and well, the truth is, I've completely disassembled my Halloween mantel! Things are forever changing around here and after looking at the mantel for a couple of weeks, I just couldn't resist redecorating. :)
Also, this has nothing to do with Halloween decor but I just couldn't wait to share my little butter dish with you!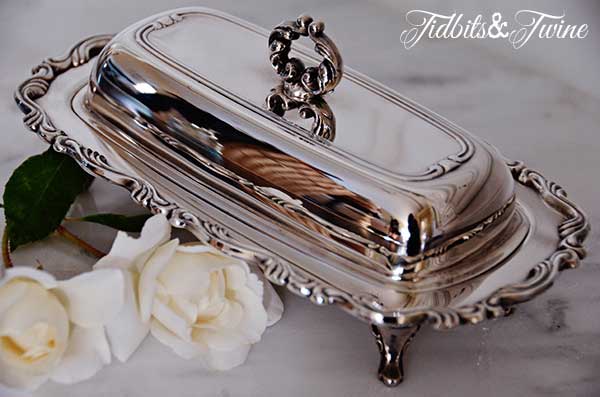 Last weekend, I was on my way to Home Depot when I spotted an estate sale sign on the side of the road. Would you believe that I've never been to an estate sale before?! I've been missing out! Anyway, I was browsing when I spotted this cute silver plated butter dish and the best part is that it was only $5!
I love all of the detailing, especially those cute feet!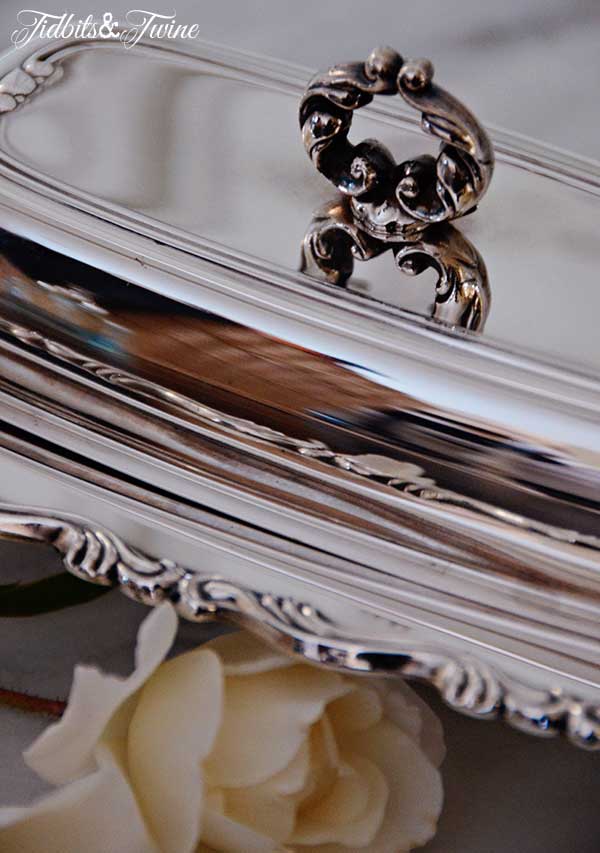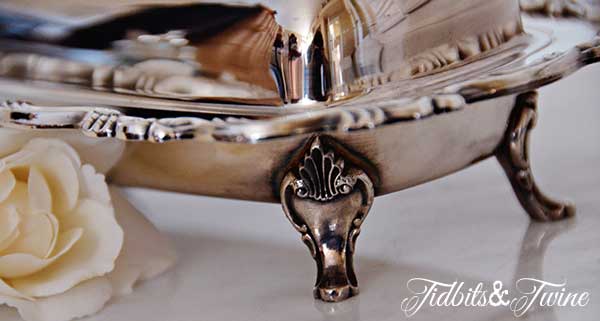 I did give it a quick polish when I got home because it was almost black.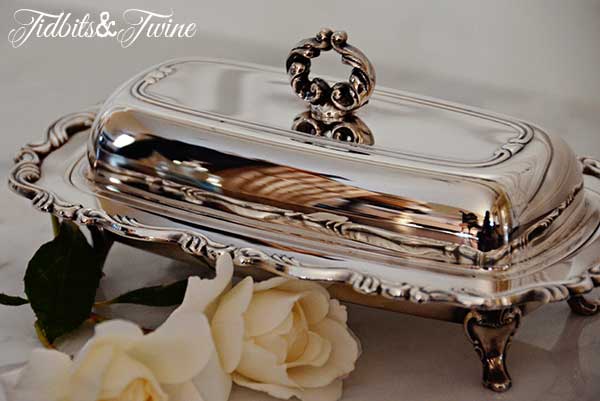 The glass insert for the butter is nestled safely inside.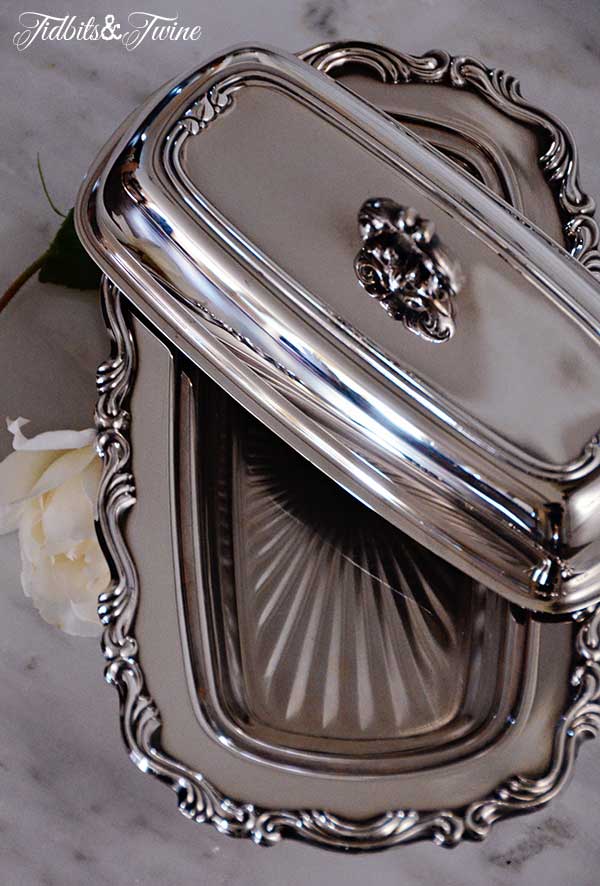 I'm so happy with my new butter dish! Admittedly, a butter dish is a little more difficult to use in everyday decor – which is how I like to use silver – but I think it will work perfectly for our Thanksgiving table. :)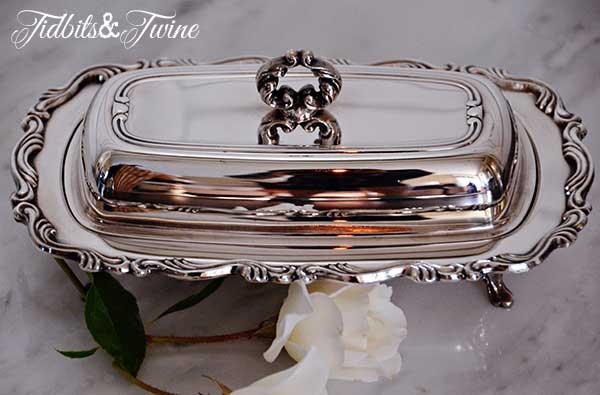 And lastly, this Sunday is the Alameda Point Antique Faire. I haven't been able to go in months and am so excited about Sunday that I can hardly wait! I've made a list of things I'm looking for and have given my husband a copy of my list along with photos of the items so that he can help me scan the booths. (Two sets of eyes are better than one at an antique faire, right?!) I'm really hoping to find some vintage enamel signs, grain sacks, a demijohn, an olive bucket and a few crystal doorknobs for a project I'm working on in the bathroom. Fingers crossed!
Have a great weekend and hopefully, I'll be able to show you some fabulous vintage finds on Monday!

Would you like to receive my posts via email? Enter your email address below. You will instantly receive an email from FeedBurner and you will need to click the link to activate your subscription.