The other day, a friend asked me about a room that had been designed by Amy Morris. She is a talented, Atlanta native designer whose work I'm sure you'll recognize. From time to time I like to share with you inspiring designers whose work I think you'll enjoy as part of my Designer Spotlight series. Amy Morris is one of those designers whom I think you'll love given her mix of new and old to create comfortable, inviting spaces with a French twist.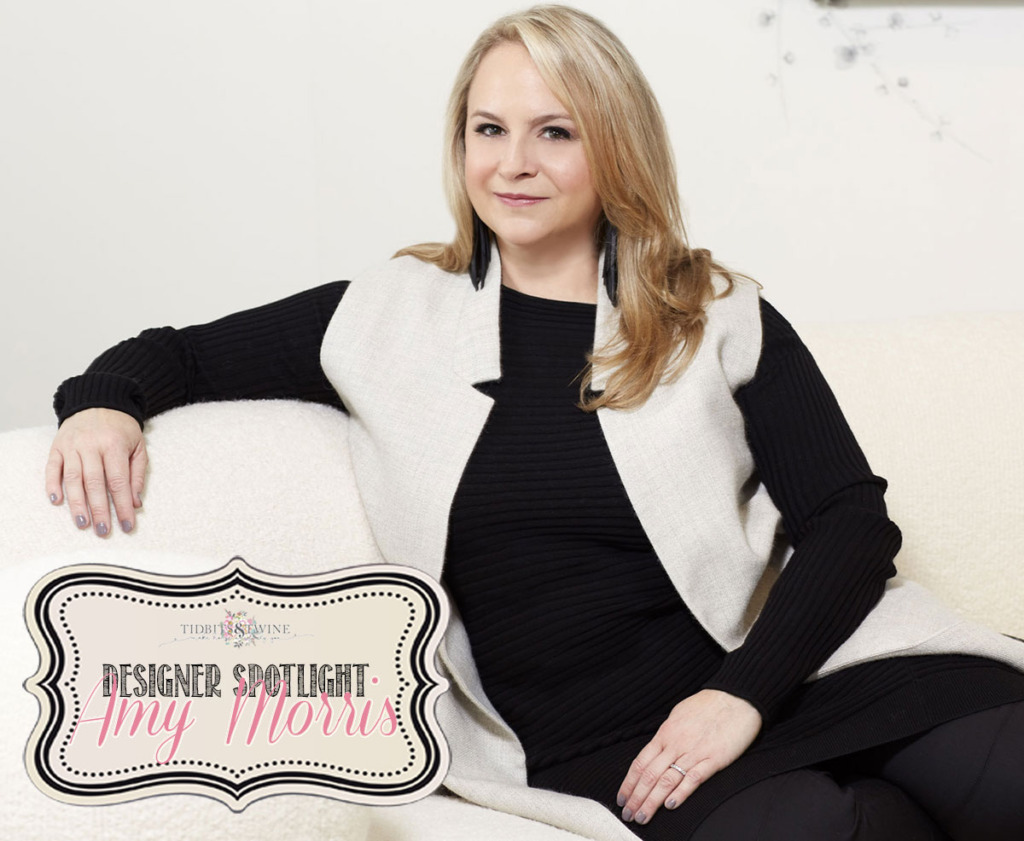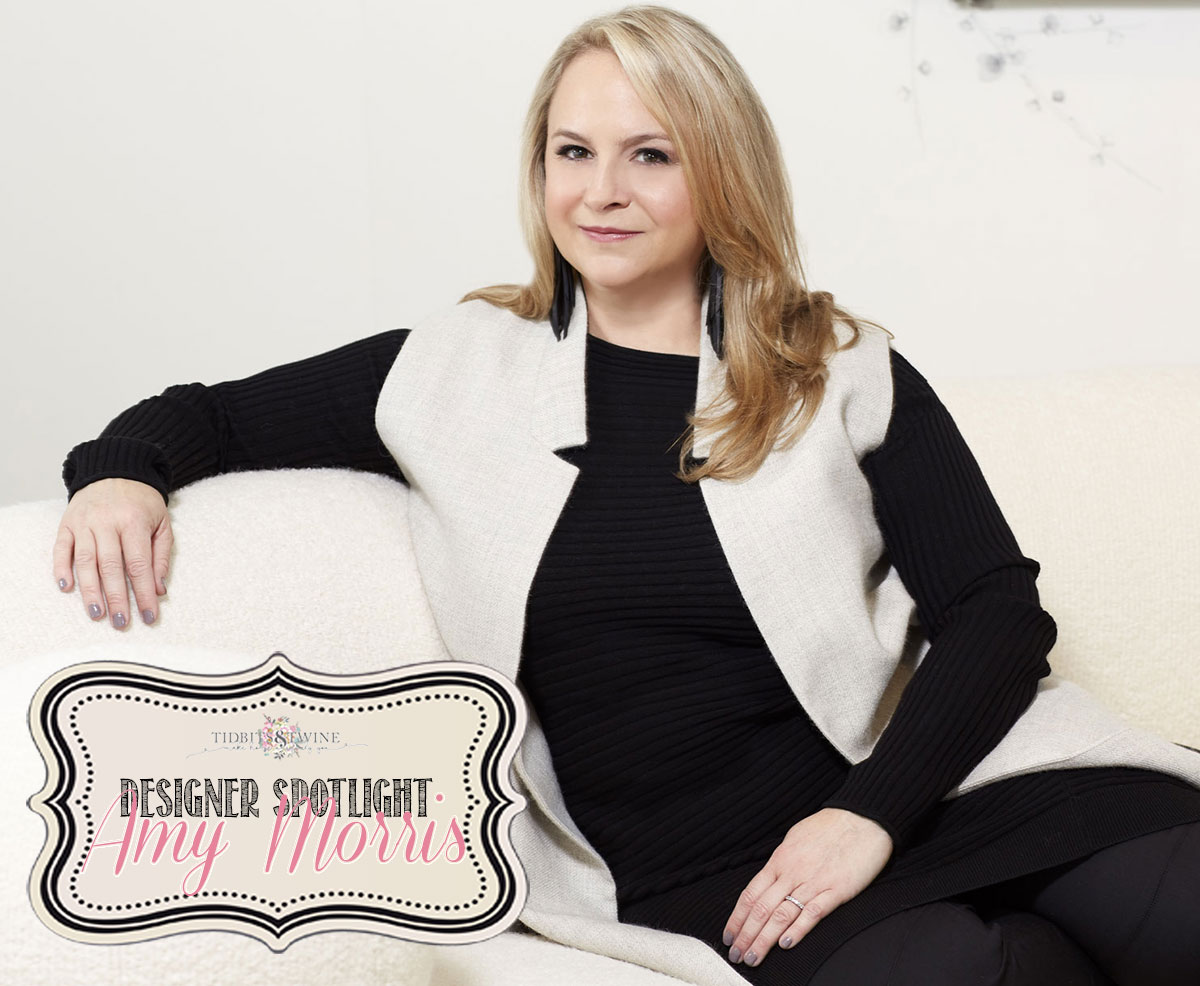 Gorgeous Entryways
What originally caught my attention was this particular entryway that Amy designed for her Vinings project. I love the rustic look of the herringbone brick mixed with the softness of the blue velvet settee.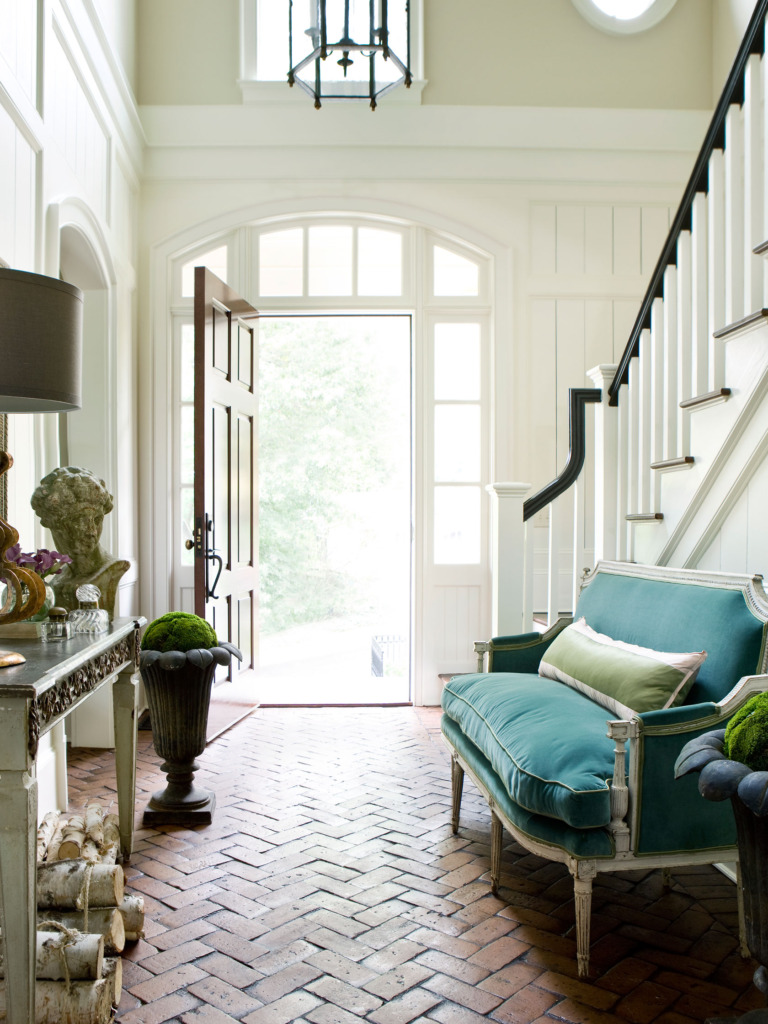 I've since discovered that Amy has a knack for creating lovely entryways that are dramatic with their eclectic mix of furnishings, yet aren't overly fussy.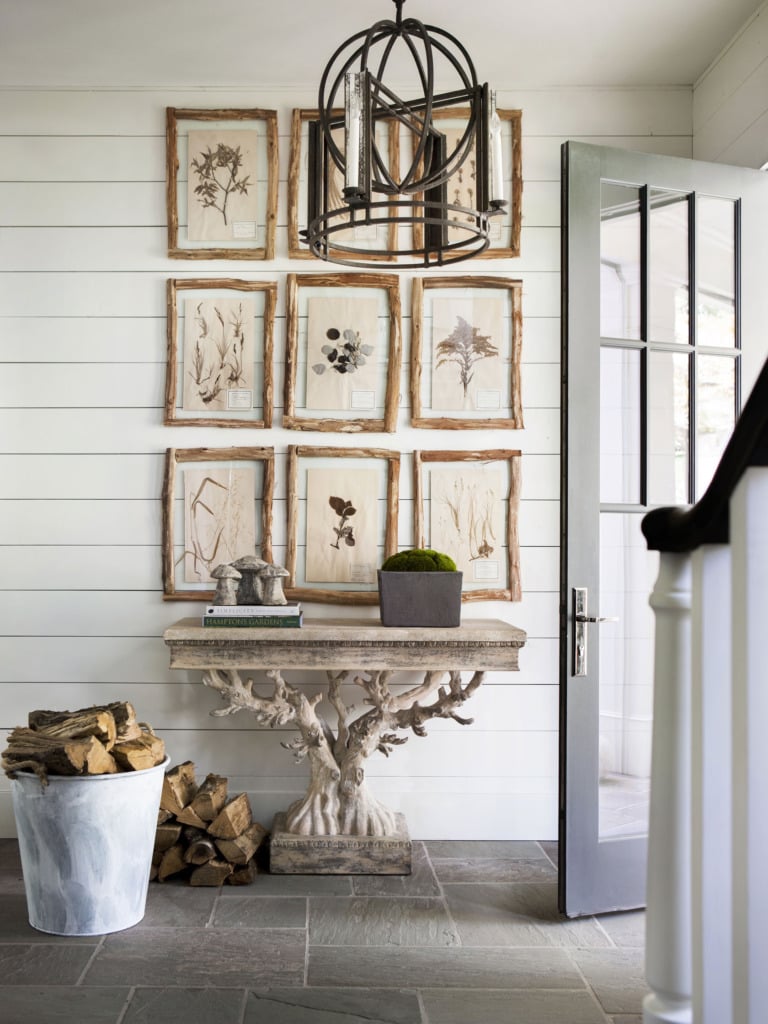 Let the house breathe; don't over-decorate!

Amy Morris
Less is More
A guiding principle of Amy's design is to create warm, livable spaces that aren't over-decorated. There's no need to fill up every wall and every corner. Sometimes negative space is just what a home needs!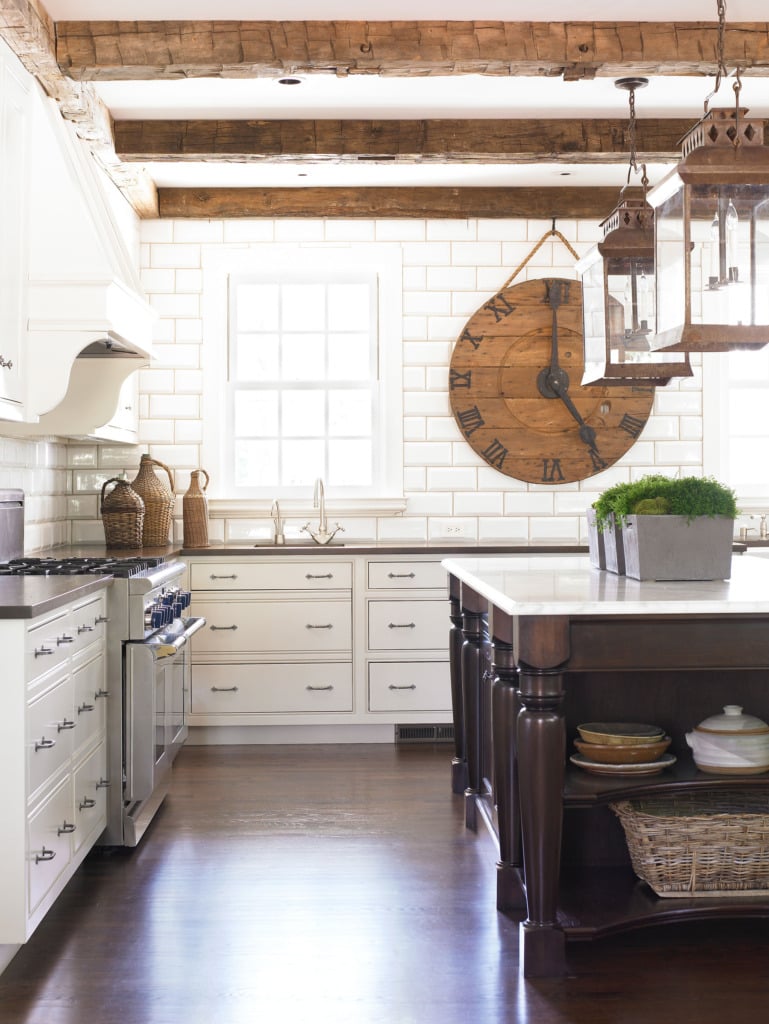 Mix Textures and Antiques
While Amy's work does include a lot of neutrals, it's anything but boring. Her use of texture and antique accents create an interesting mix that makes the space feel "real" and not like a showcase home.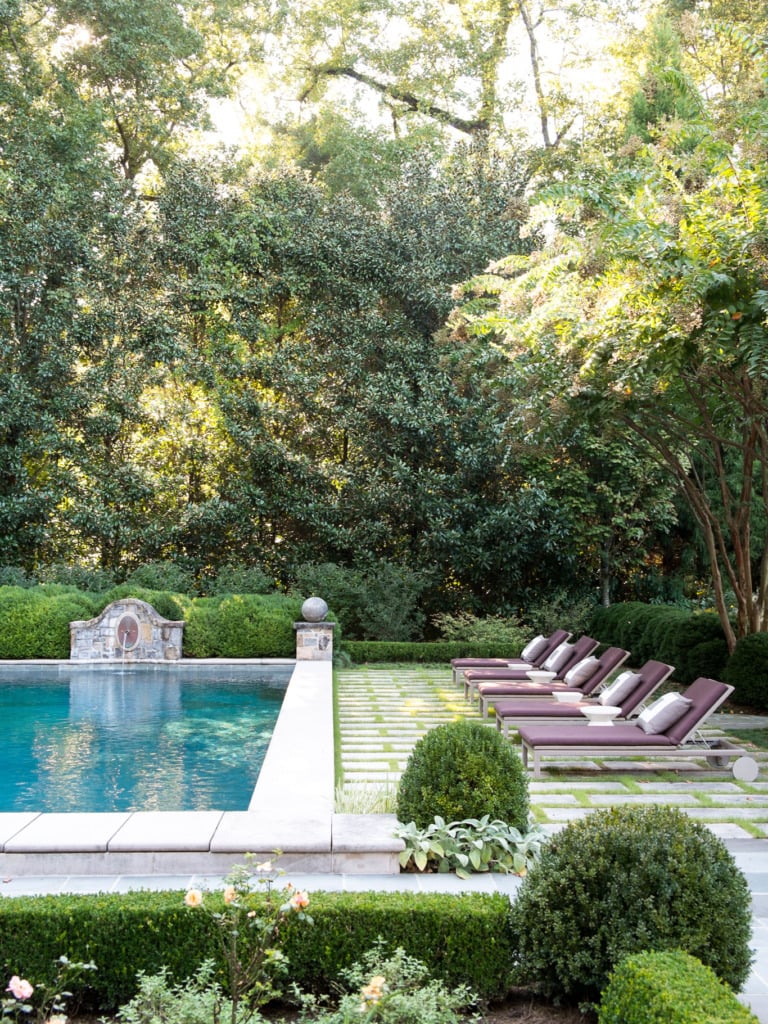 A project is only successful if the space represents the client.

Amy Morris
Create Livable Spaces
Another one of Amy's principles is that the space be livable. This fact can be easy to overlook when we start decorating, but if a room doesn't provide the function that we actually need, then it really isn't serving its purpose, no matter how pretty it might look!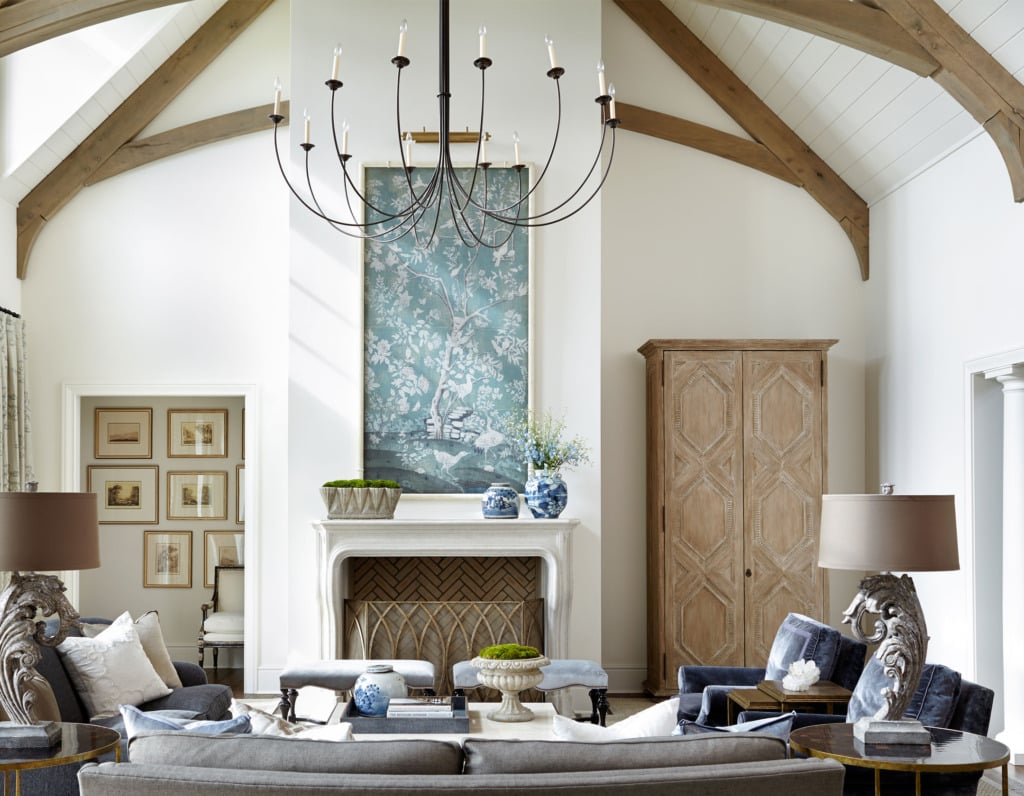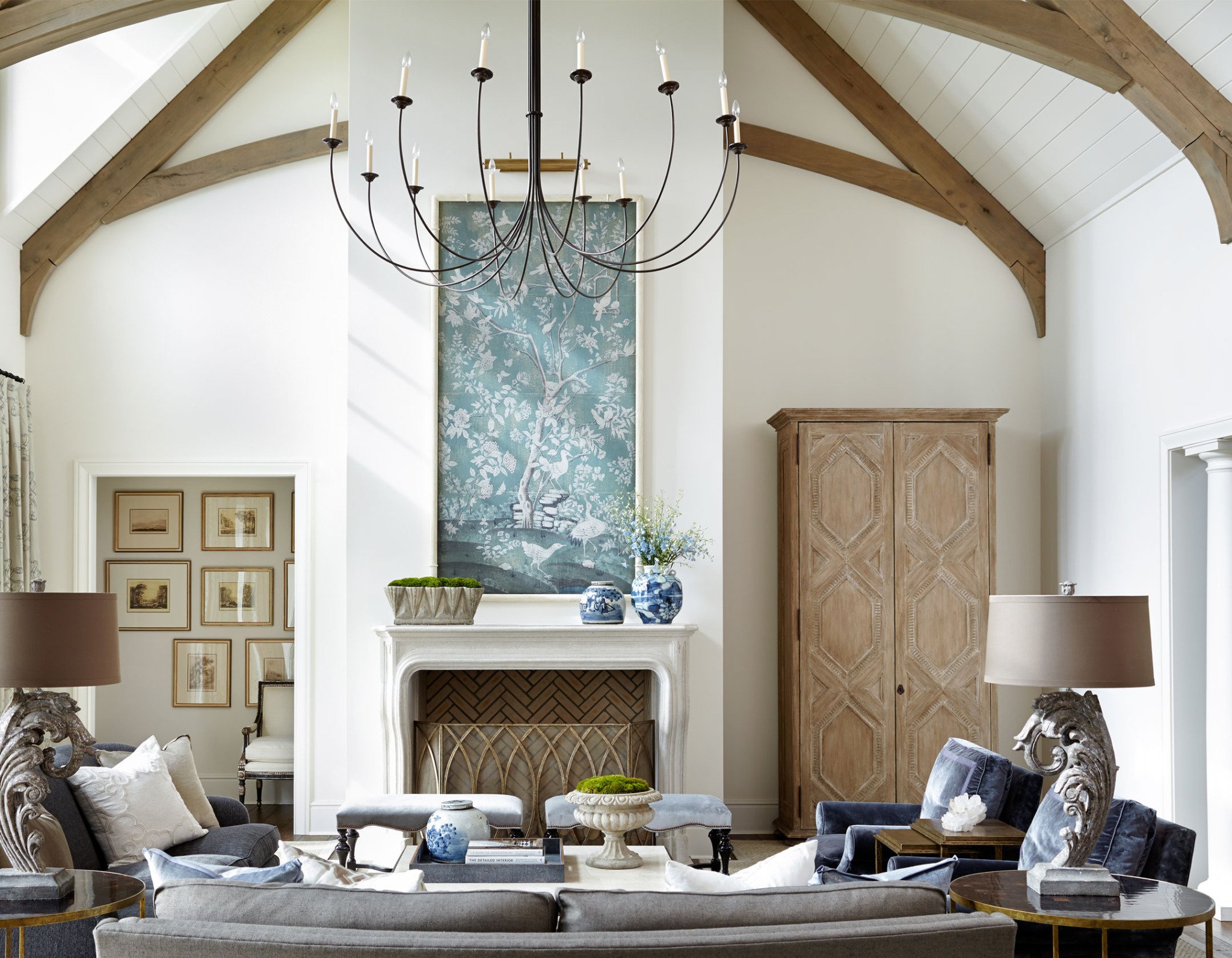 Amy is known for using scupltural furnishings as anchors, paired with circular forms throughout to provide visual punctuation. Her use of textures keep even the most neutral palette interesting, while her mix of old and new keeps spaces feeling livable.
I hope you enjoyed today's Designer Spotlight!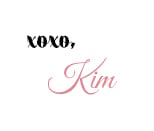 Join the Community
Let's keep in touch! Get exclusive artwork plus the latest news delivered directly to your Inbox!