The other day while working on my post about writing desks, I pulled up a picture on Pinterest to use in the article. While I had pinned the image long ago, I hadn't ever clicked through to find the source but once I did, I discovered Lisa Luby Ryan…and then I discovered that so many of the beautiful rooms I had pinned in the past were all designed by her! I was compelled to learn more about this amazingly talented lady and thought I'd share the details and beautiful images with you in today's Designer Spotlight.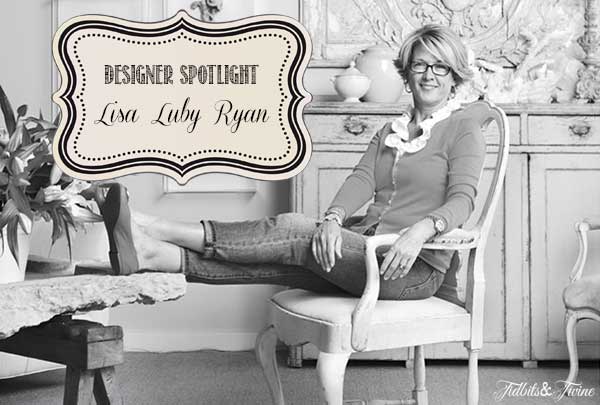 Lisa Luby Ryan is a talented interior designer based in Dallas, Texas and the owner of Vintage Living, a European antiques and home furnishings boutique. As a designer, she seamlessly blends French, Italian, and Swedish antiques and found objects with modern conveniences to create calm spaces for everyday living. She chooses items that bring a story or a bit of history to a home. The spaces she creates often reflect nature's color palette and her clean interiors allows these objects to shine.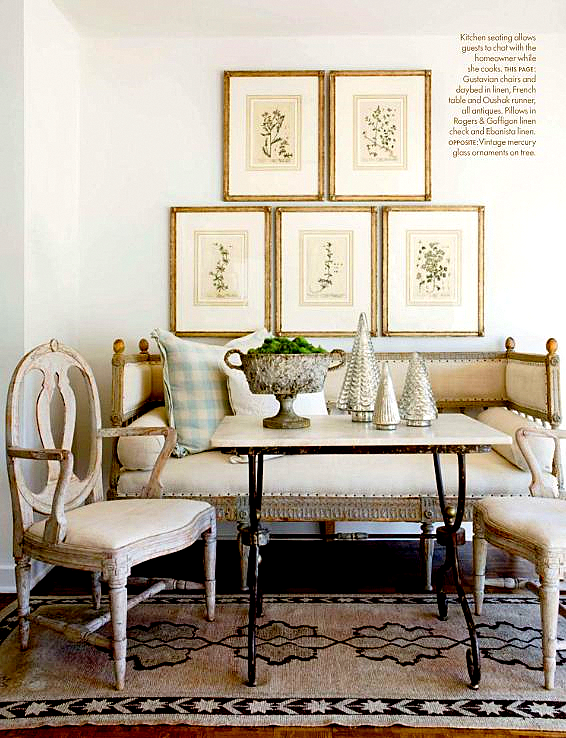 "I'm drawn to aged materials and textures, things that have a history and have stood the test of time." – Lisa Luby Ryan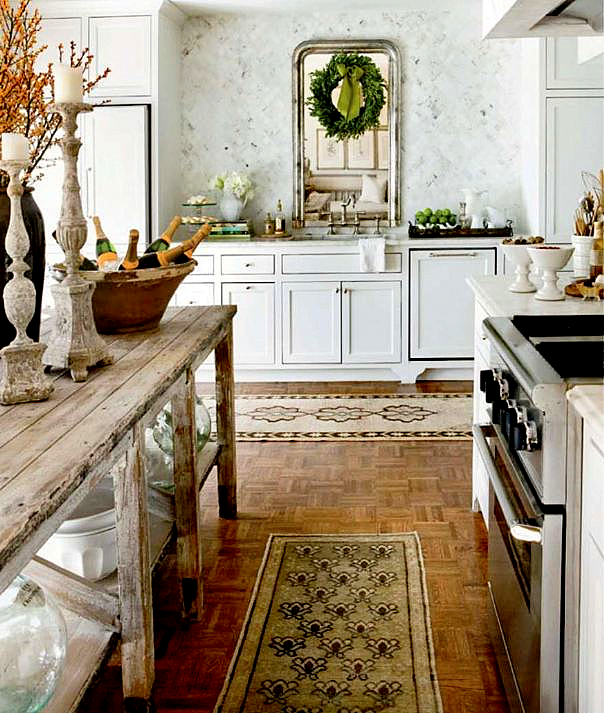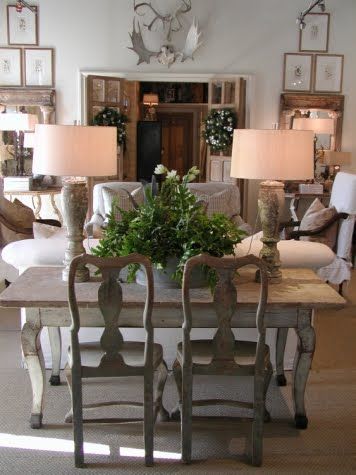 For me, it's the mix of rustic elegance that Lisa incorporates that draws my attention. A plank wood table looks perfectly at home paired with a crystal chandelier in her designs.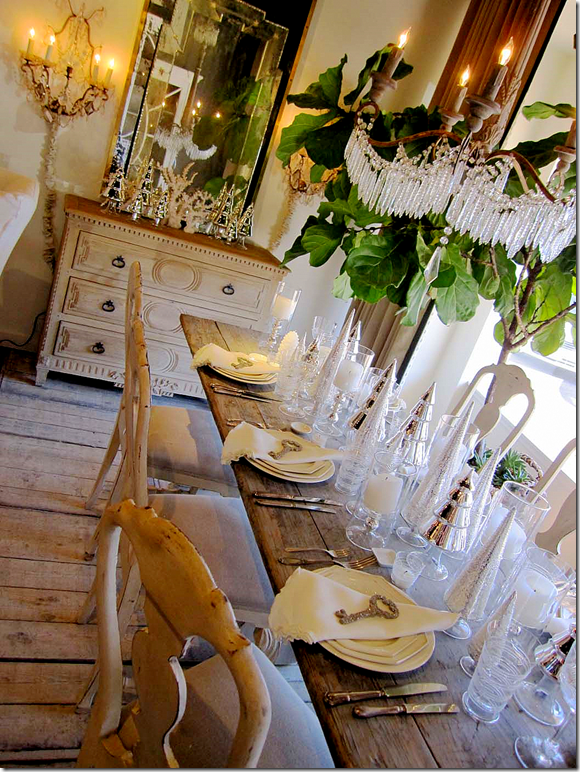 I also love that she doesn't overpower furniture and decor with architectural details, allowing the items to truly take center stage in the room.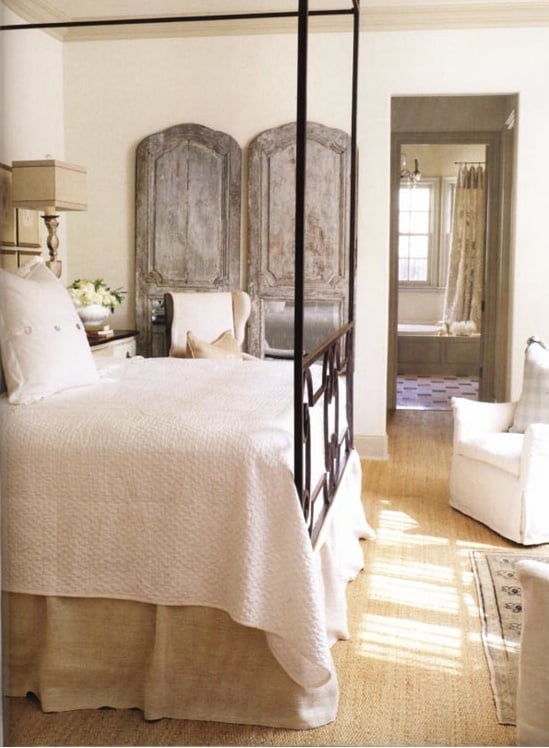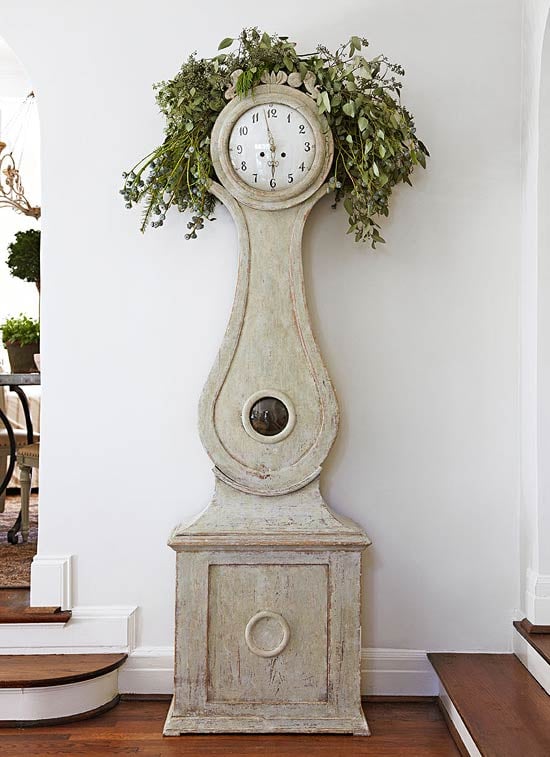 Lisa has an amazing ability to mix old and new, rustic and refined, to create one-of-a-kind living spaces.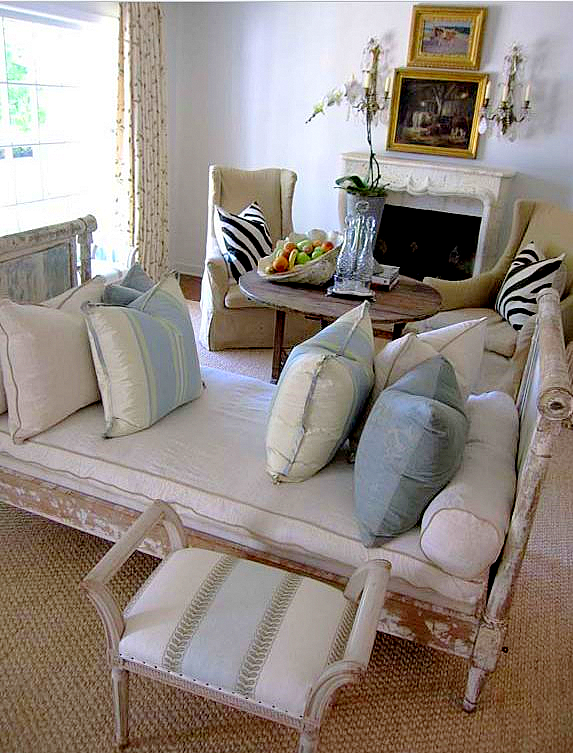 There are some Before & After photos on her website and one thing that really stands out to is how great of an impact furniture and accessories make in a space, even without making any structural changes. I love how using a series of images above the fireplace brings the room down to human scale.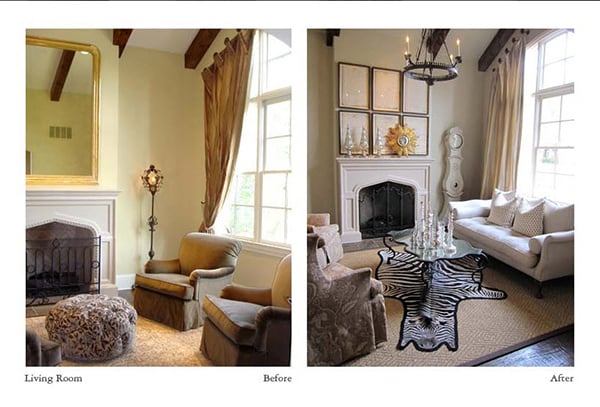 And here, changing out the lighting from an overhead chandelier to wall sconces creates such a focal point on the wall!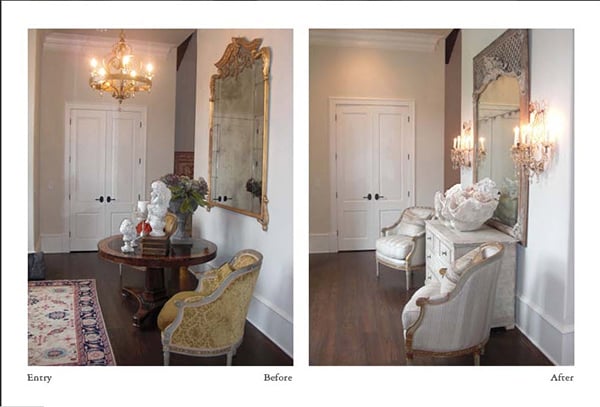 Now that I better recognize Lisa's work, I've realized that it was actually her living room that inspired me to incorporate blue into my holiday decor last year! And now I'm going to be on the lookout for some preserved magnolia leaves for the mantel.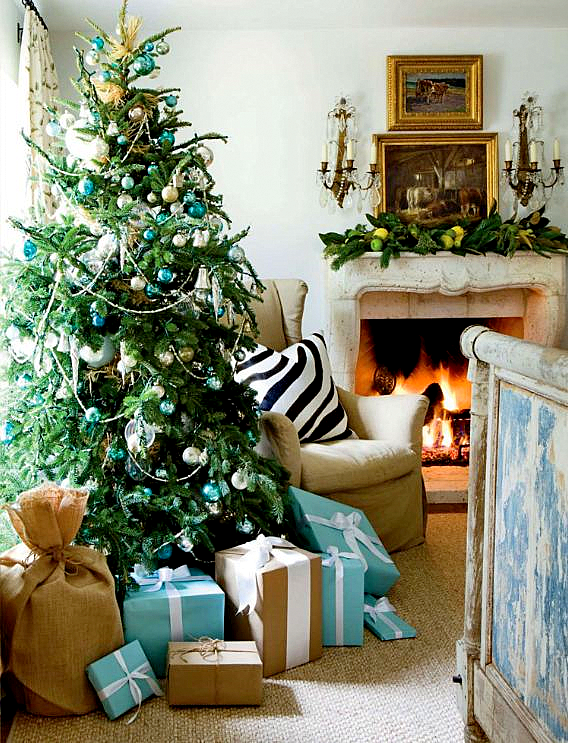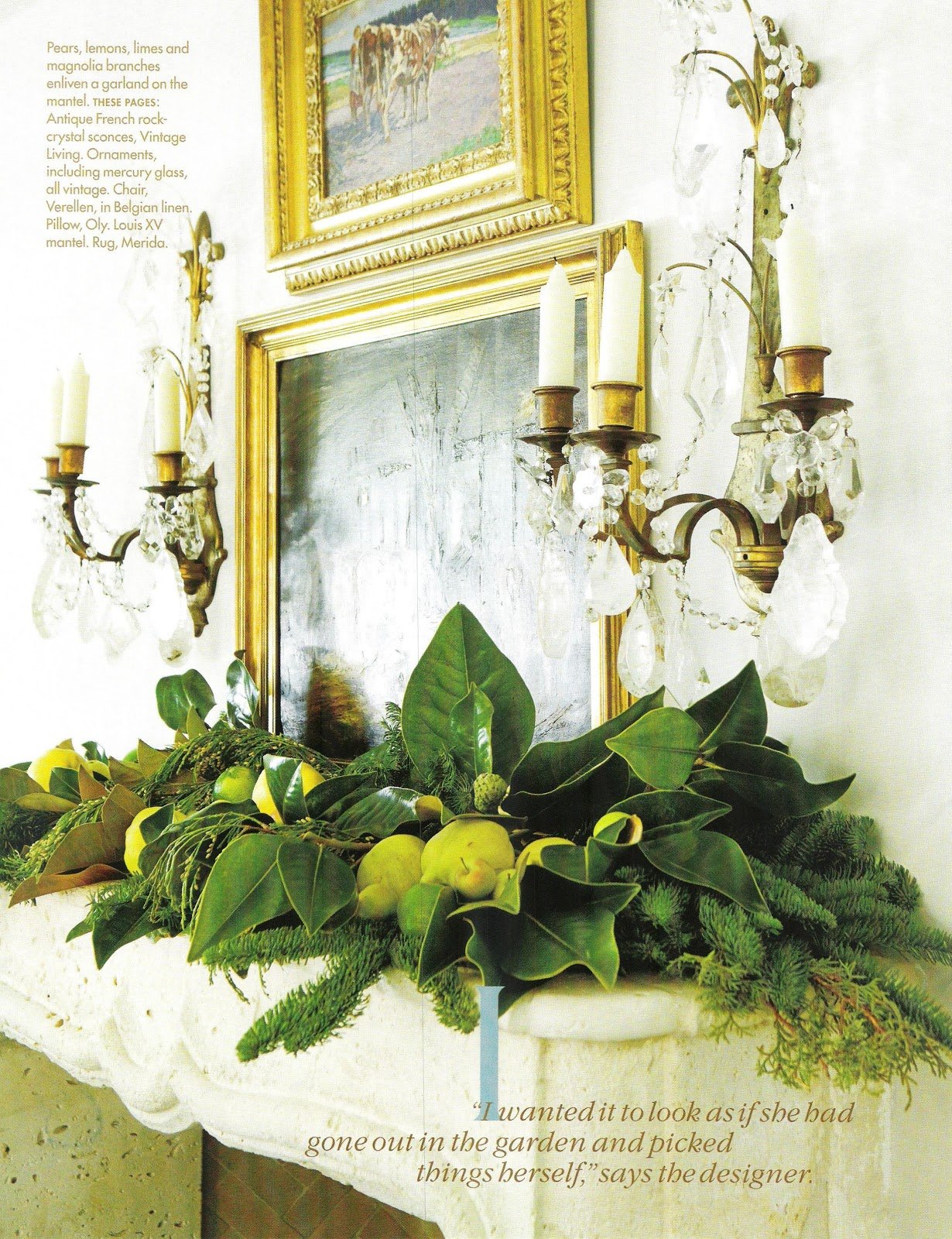 In her shop, Vintage Living, Lisa provides customers find an array of monochromatic sophisticated selections with a touch of chic. She repurposes found objects into unique creations that add interest, history, and texture. Should I ever make it to Texas, her store will be a must on my itinerary!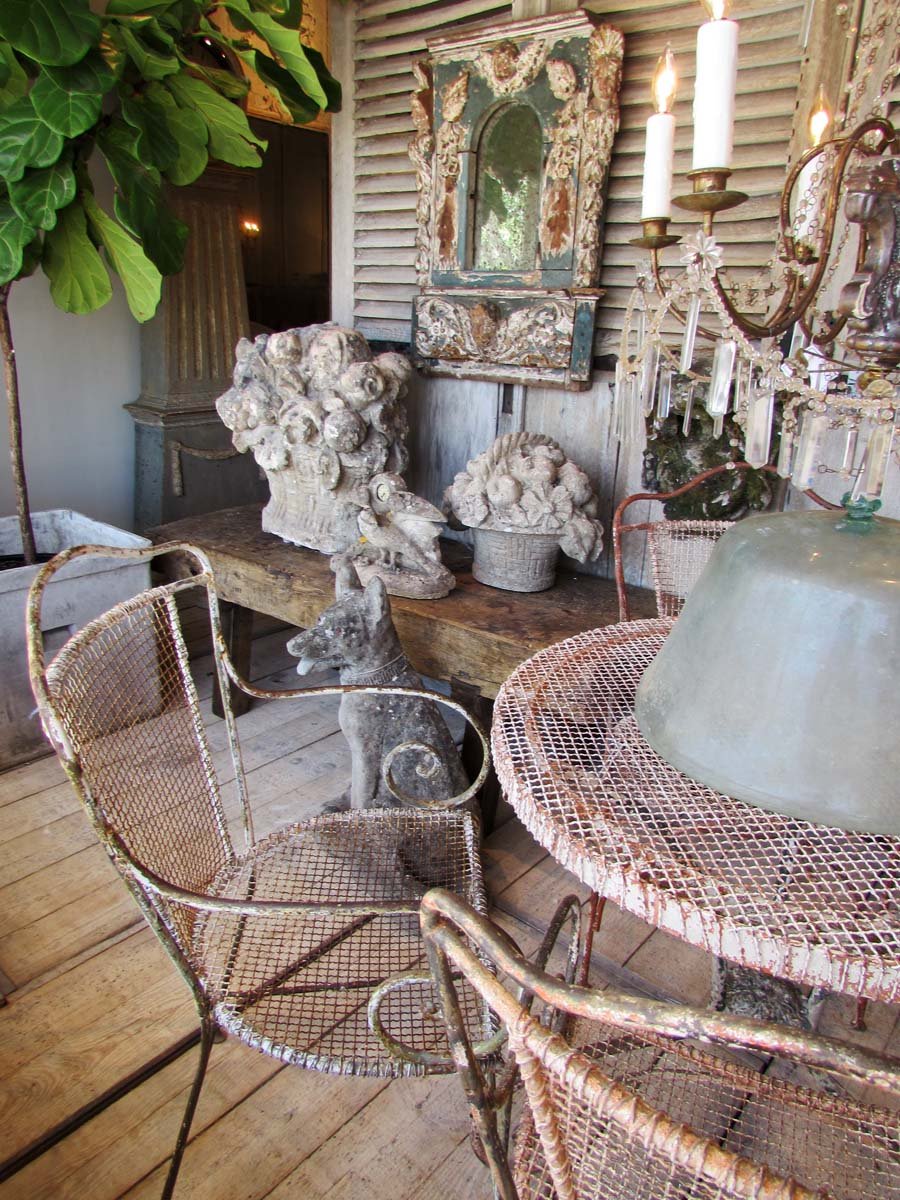 I hope you enjoyed learning more about Lisa and getting a glimpse of her gorgeous work! You can also find her style in her line of lamps and accessories with Arteriors.
Enjoy your weekend!


Would you like to receive my posts via email? Enter your email address below. You will instantly receive an email from FeedBurner and you will need to click the link to activate your subscription.
Join the Community
Let's keep in touch! Get exclusive artwork plus the latest news delivered directly to your Inbox!