I have a love affair with a few different things like lamps, mirrors, baskets and art. Whenever I see one of these items, I have a hard time passing it up. When it comes to art, this compulsion is rather ironic because I have an open floor plan and consequently, not many walls to hang art – but that doesn't stop me! I'm in the process of giving my guest bedroom a little update that includes some new artwork and have been shopping for it on Etsy. Over the years, I've favorited a ton of art on Etsy, so today I'm sharing over 25 gorgeous artwork pieces available on Etsy!
Printed vs Digital Download
Digital Download
One of the great things about shopping for art on Etsy is that many vendors have created digital downloads. This is a great option if you don't want to spend a lot of money or like me, tend to change your artwork frequently. A digital download means that you pay a small fee to download the art onto your computer, often times at various sizes so that you can choose what best meets your needs. You can then give it to your favorite photo retailer to print at the size you need. And if the vendor doesn't offer the image at the size you need, just ask! I've found that most will create a custom size at no charge if you ask.
Print and Ship
Other vendors offer standard print and ship art. The benefit to this is that they can ensure the image is printed exactly as it should be. Many vendors also offer a variety of papers to choose from, which is nice. The downside is that it tends to be more expensive when you take into account printing and shipping.
25 of the BEST Art Pieces Available on Etsy
Here's a selection of my favorite pieces of artwork on Etsy. Affiliate links included for easy shpoping. Check out the shops for other images!
One of my absolute favorite vendors on Etsy is NLS Design, who carries a lot of soft, muted artwork. I've actually bought a few pieces from this vendor and they've been super responsive in regards to making custom sizes for me.
I love their travel artwork in particular, because it reminds me of the prints I like to purchase whenever I go on vacation. This grouping of 8 watercolor images from Paris is stunning, and priced at only $10.50 for the digital download! Definitely one of my favorites.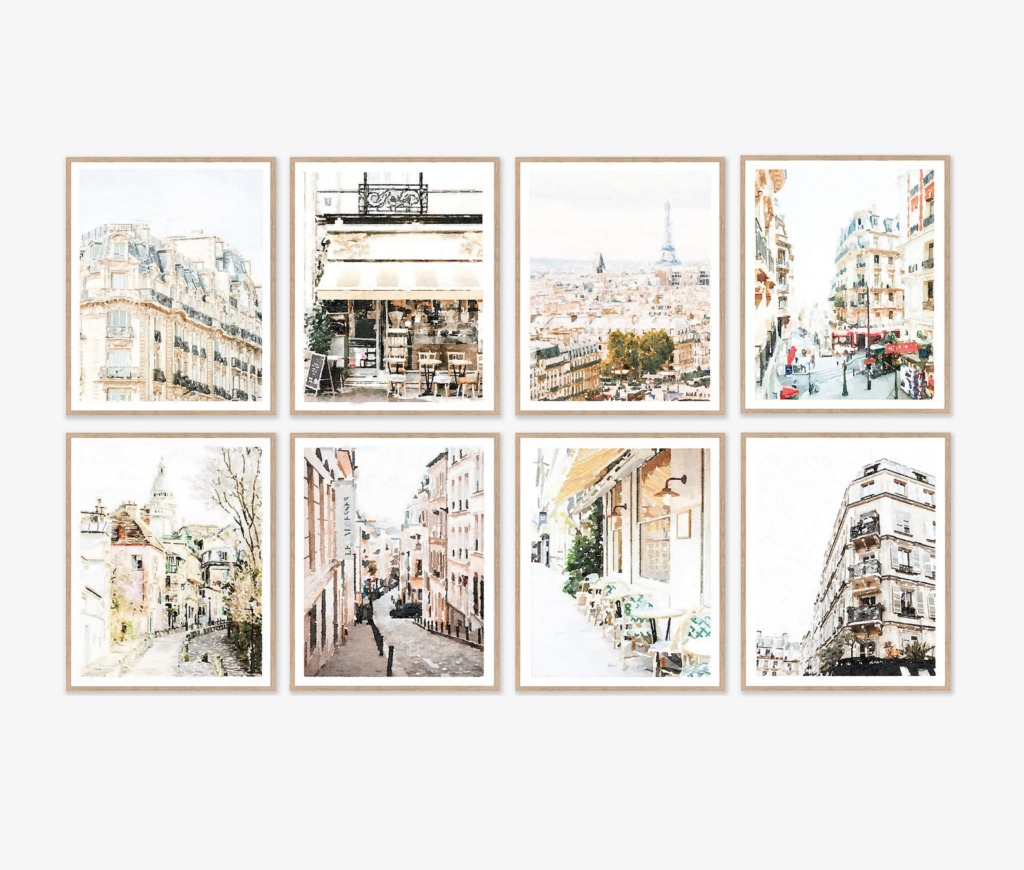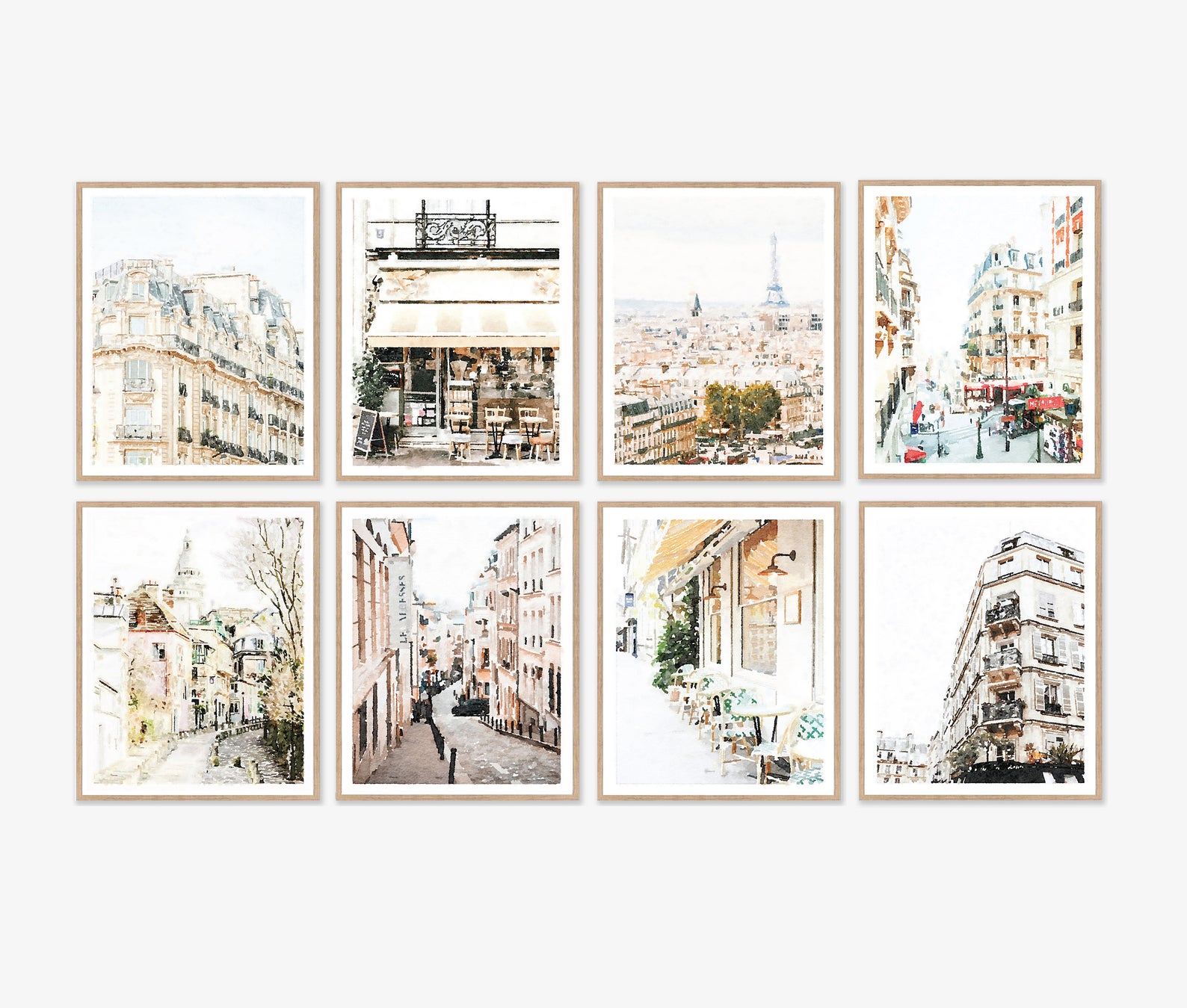 I also love their Italy art, including this one.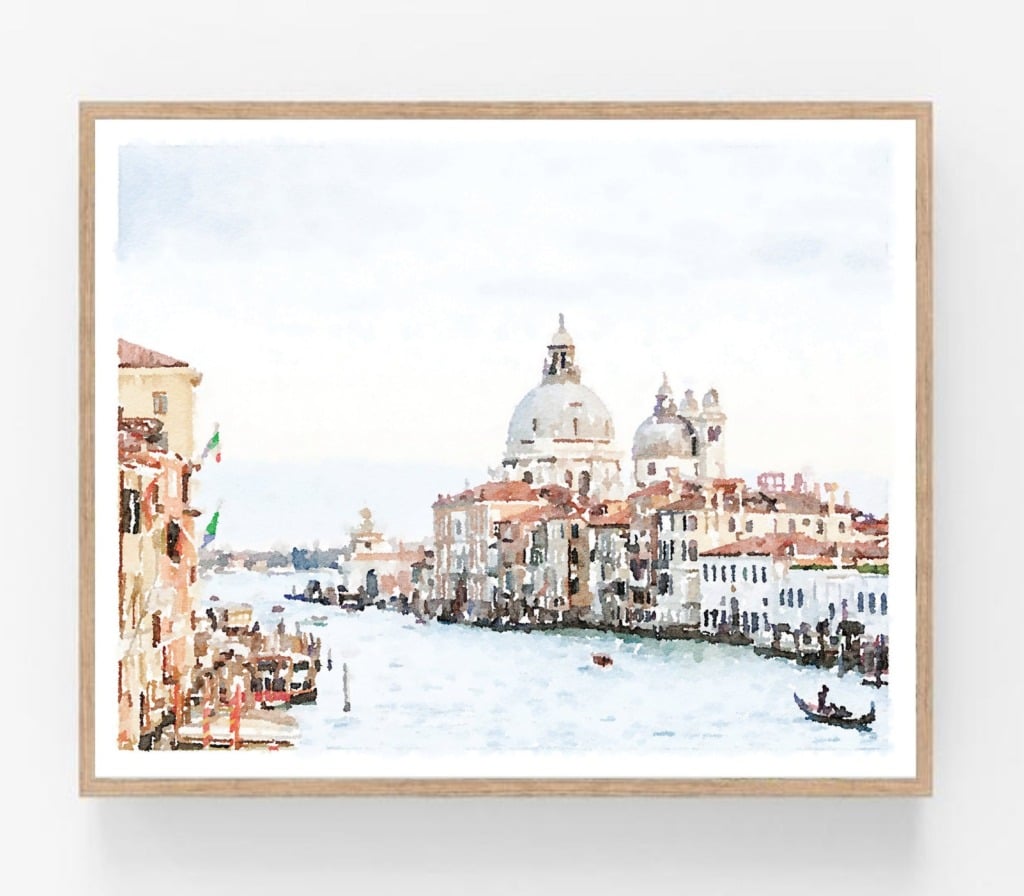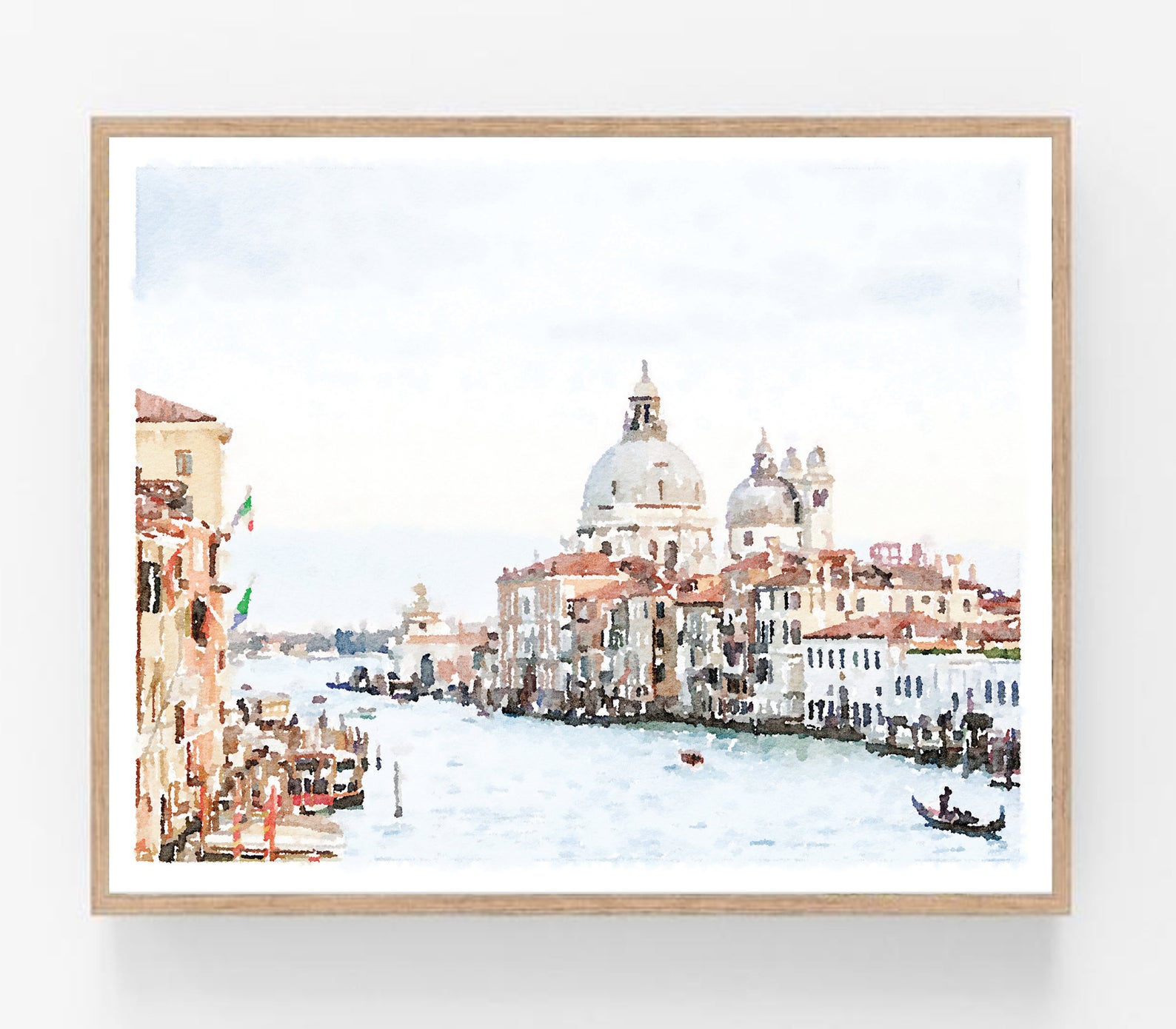 If you like travel artwork, All Watercolor Art also has a great selection! Their images are digital download only and tend to be more colorful than the muted images of NLS Design. The travel art includes locations throughout Europe, including these.
Wild Fig Paperie is another one of my favorite vendors and they offer both a digital download or a print and ship option. Their images have an oil painting look and soft coloring. They have a wide selection, but I'm drawn to their landscape series that includes images such as these: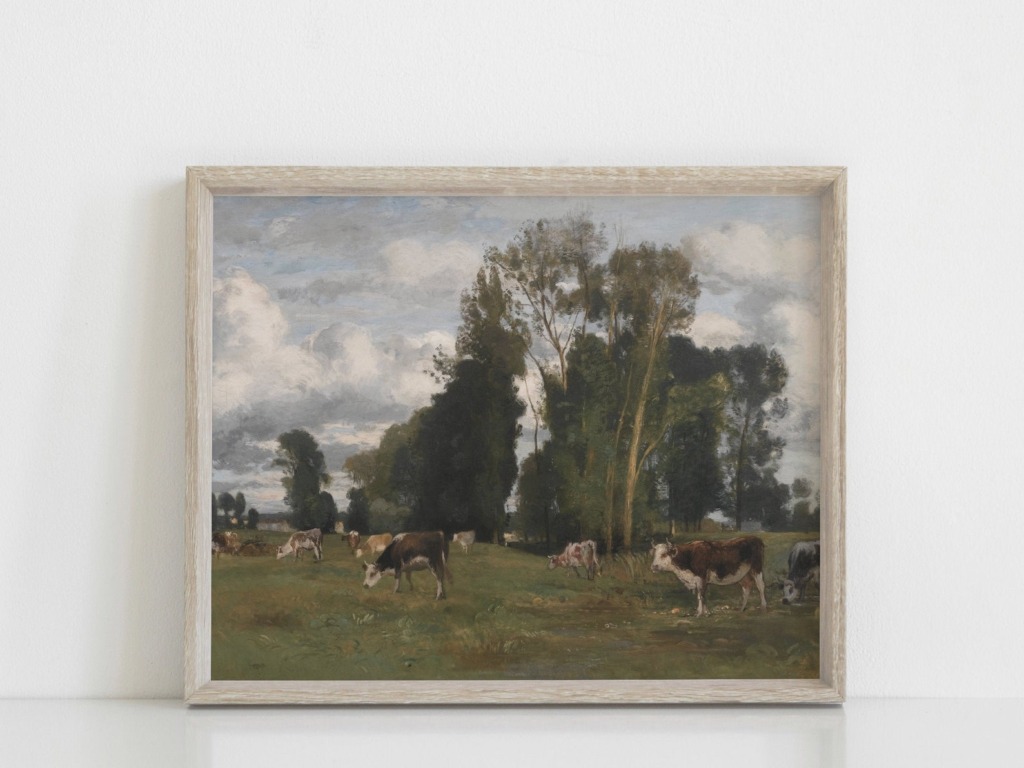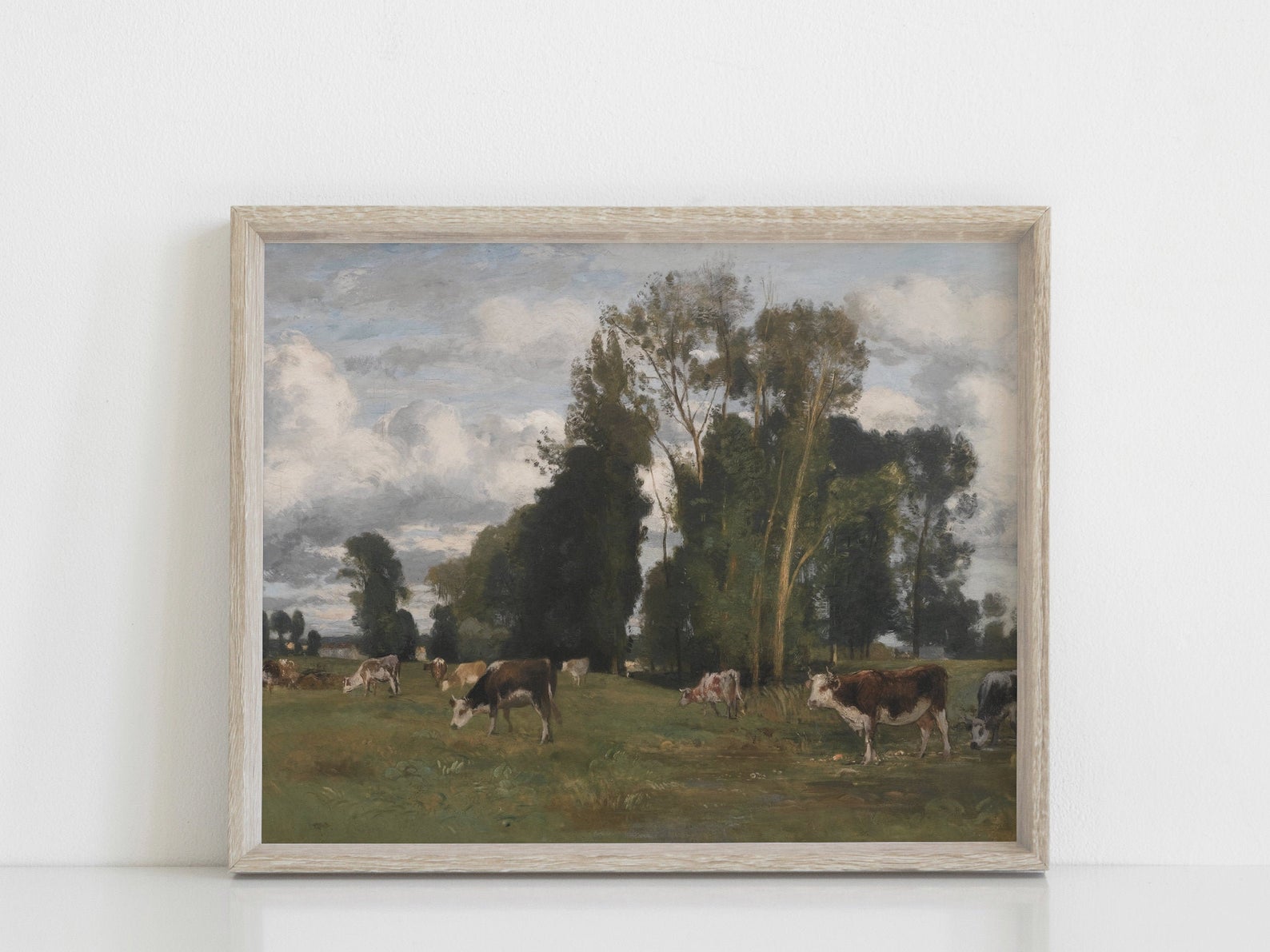 Stacey and Scott run Belle Maison Art, along with a few other great art shops on Esty. They are very easy to work with and great at providing details. Belle Maison Art specializes botanical, historical design and nature inspired giclee prints that offer timeless style. This shop doesn't offer digital downloads, but their print and ship selections are beautiful and offered on two different paper styles.
I'm currently considering this set of French estates for my living room to hang on the right side of my fireplace to balance out my new hutch.
I also love this decorative French-inspired set: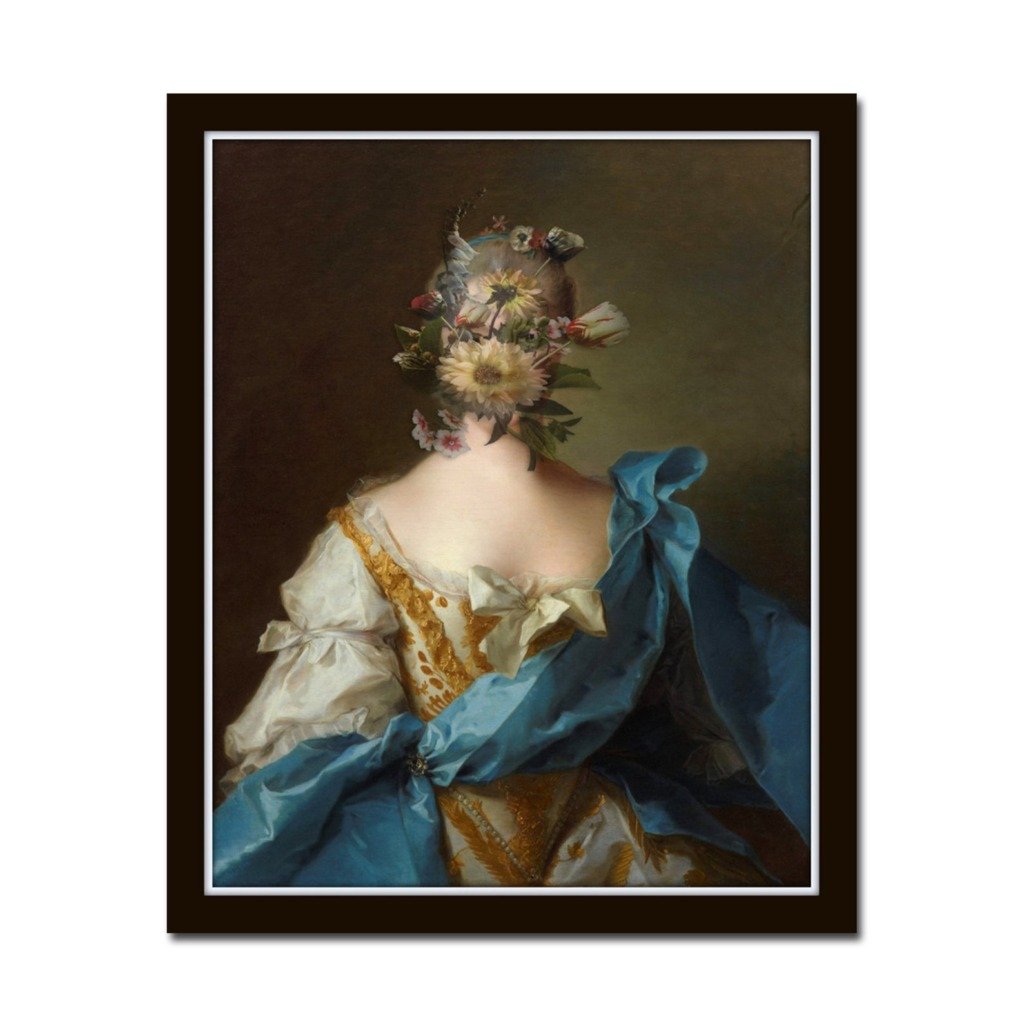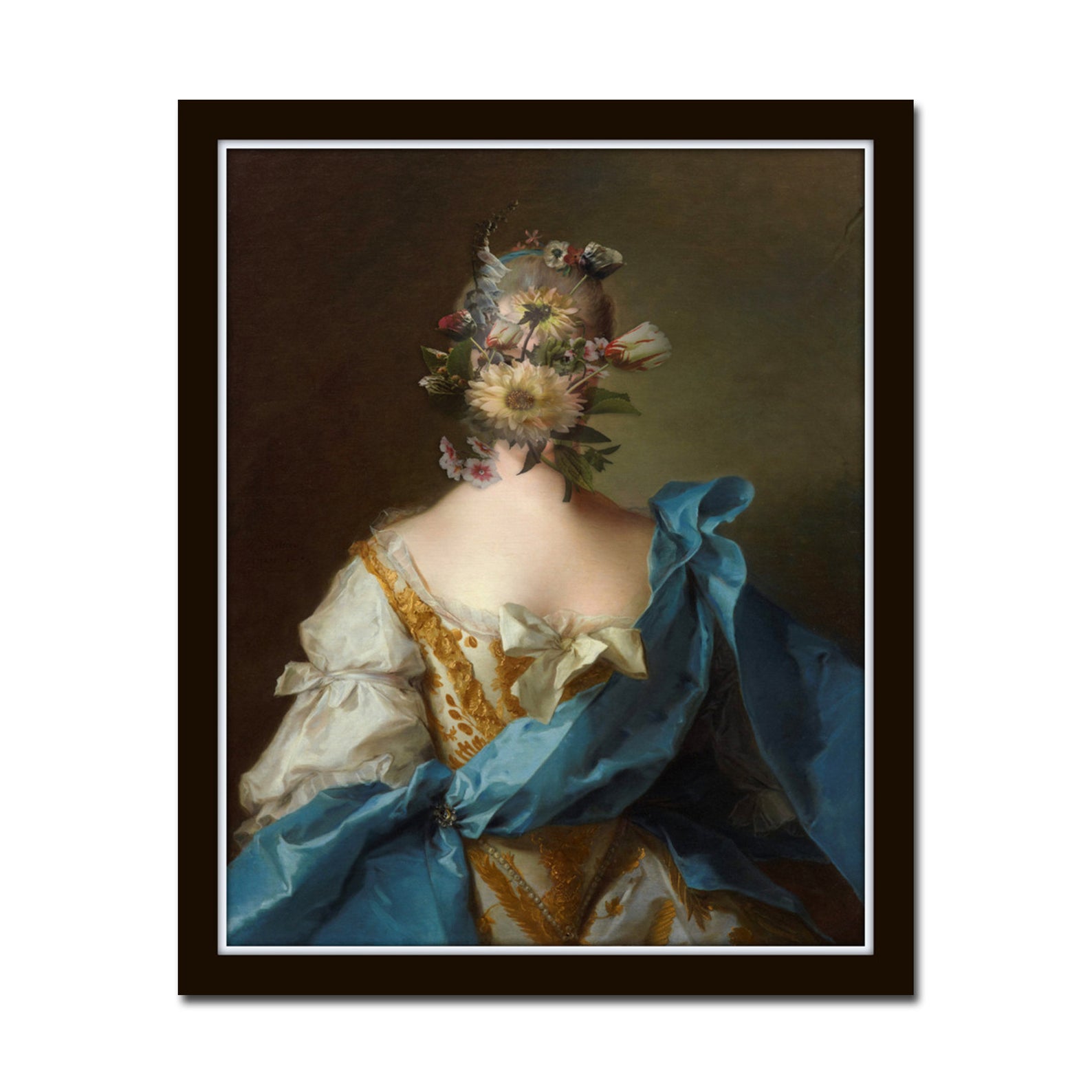 If you're interested in print and ship botanicals or animals, check out their huge selection!
Willow Antique Arts specializes in vintage art pieces and I'm obsessed with their collection of people. I actually purchased the French ballet set below for my guest bedroom because I'm obsessed with the quirkiness of it, but unfortunately, I don't think I'll end up using it in the guest bedroom.
If you like abstract art, be sure to check out Mint Fine Art. They have a huge selection of digital download art and carry large sizes!
Seaside Studio Prints exclusively offers digital download artwork. They have a wide variety but I'm particularly obsessed with their landscape collection. These images have such interesting coloring that I'm drawn to them!
If you're looking for architectural or botanical prints, check out Restoration Art Prints. They are print and ship only, and admittedly, more on the expensive side compared to the others listed here; however, their architectural prints are unique and gorgeous! They remind me a bit of Restoration Hardware.
For digital download botanicals and wildlife, I really like the artwork offered at Dave's Office.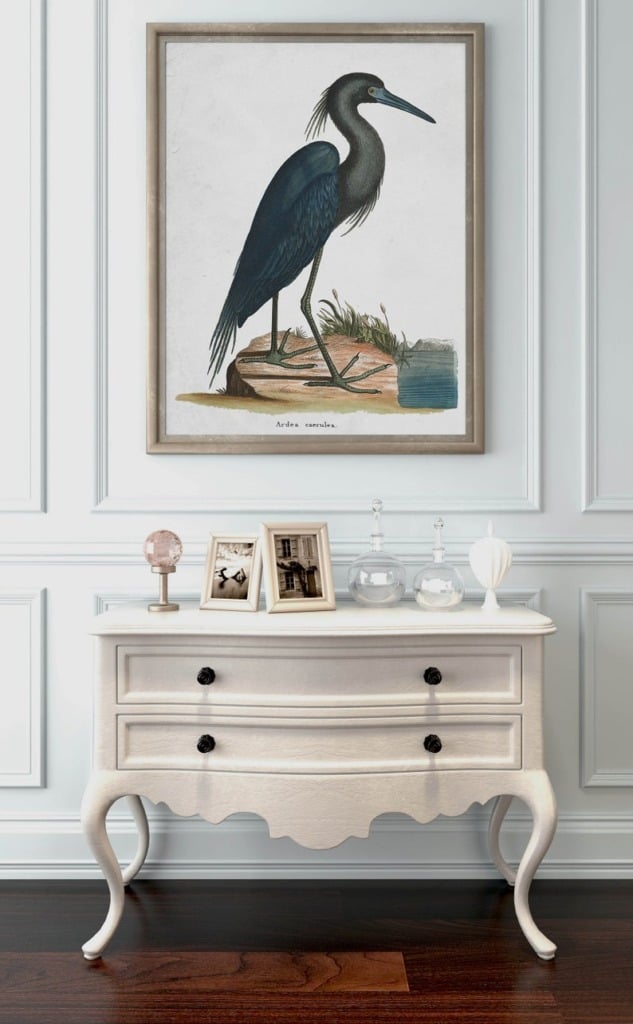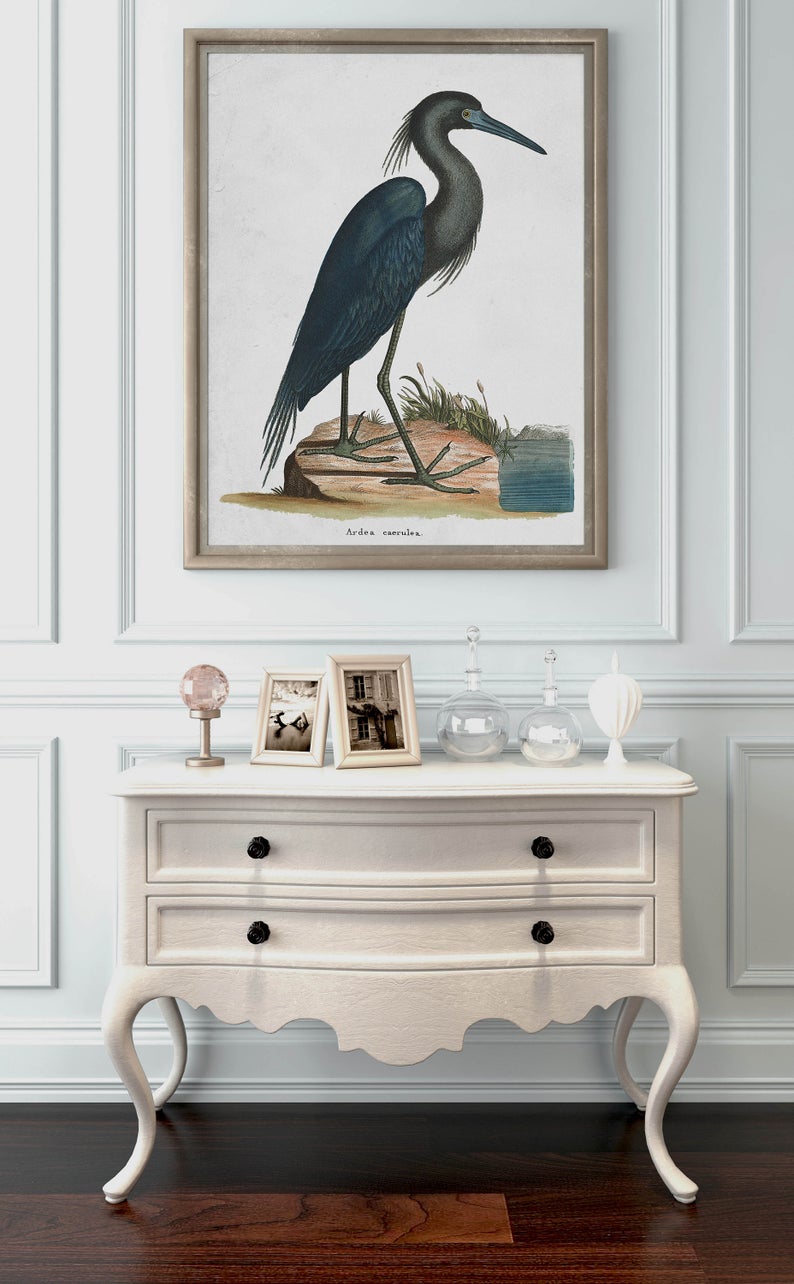 And last but not least, is White Vista. This shop sells digital downloads featuring a lot of light, bright single image artwork. My favorites are their Chinoiserie images, like these.
Here a look at more of my favorite artwork selections on Etsy!
Artwork is very personal and should be something that really "speaks" to you, so it's important to search and find just the right piece! But you don't have to spend a fortune to find great options. Hopefully, you've liked some of the pieces I've shared with you today and will stop by these Etsy shops to see what else they have available!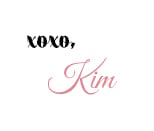 Ready to Pick Your Perfect Art? Click below to learn how!