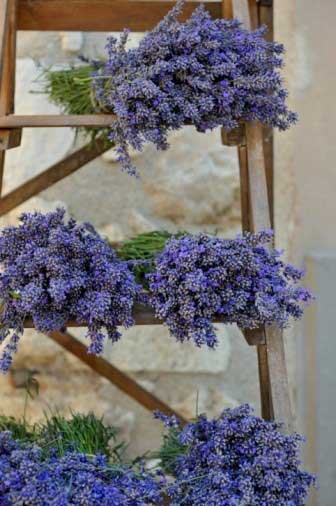 Just within the last couple of weeks I've noticed that my garden is emerging from its Winter slumber and is about to bloom! My front yard is full of boxwoods with new, light-green growth and white rose bushes with tons of buds, but the plant I'm most excited about is the lavender.
In addition to its amazing scent, lavender has many uses and is believed to soothe insect bites, burns, inflammation and headaches. It is also used as a sleep aid and to help with relaxation. And while my lavender won't bloom for some time yet, I'm already making plans as to what I will do with the blossoms this year.
Here are some of the my favorite uses for lavender:
Dried Bunches
I often gather up little bunches of lavender tied with ribbon or twine and dry them to use all around the house. Not only are they beautiful but they smell amazing! Because I am using the flowers for their fragrance and not for their color, I wait until almost all of the blooms have opened before cutting them from the plant in order to ensure the oil content increases. And here's a tip: When dried, sprinkle some of the flowers on the floor and vacuum them up. From then on, every room you vacuum will smell like lavender!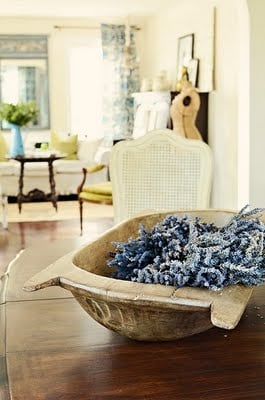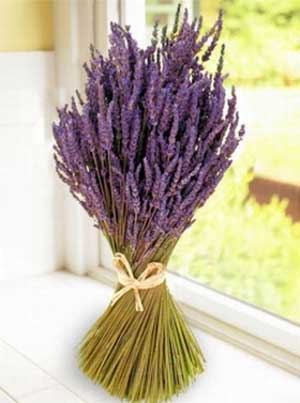 Lavender Soap
I might attempt to make soap this summer, but until then, there are some beautiful, handmade soaps available on Etsy.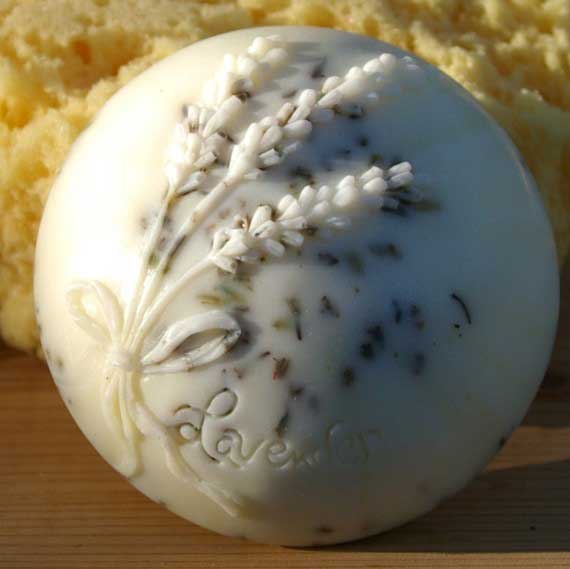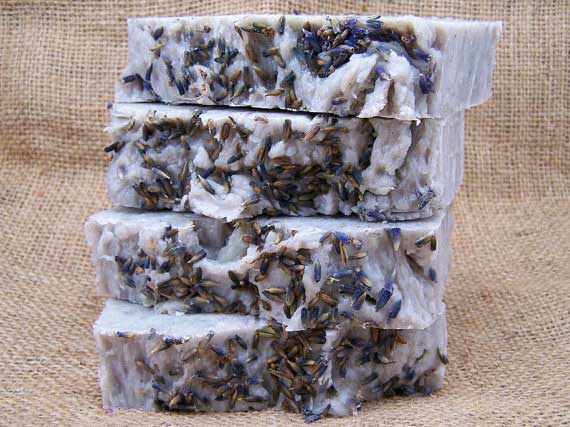 Candles
I've bought more lavender candles than I care to admit, but my favorite remains Yankee Candle's French Lavender because it fills the house with fragrance as it burns. So relaxing!

Sachets
I always keep lavender sachets in my linen closet to help keep towels and bedding smelling fresh and clean. They are also great for guest bedrooms and closets. The sachets pictured below are from Timewashed on Etsy and not only smell great, but look great, too!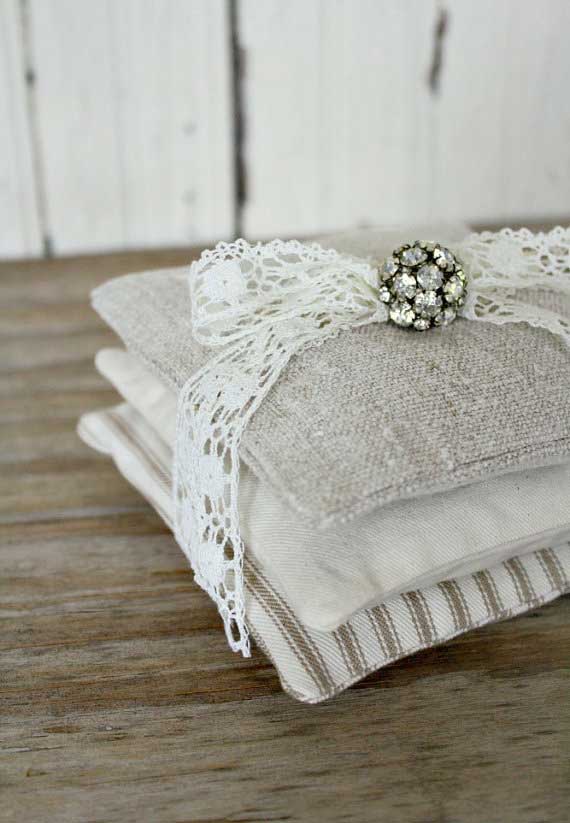 Cookies
I'll admit, I've never tried these. I came across the recipe on Pinterest and have been thinking about it ever since! This is definitely on my "To Do" list for the summer. One note: The recipe doesn't specify what type of lavender is used and while all lavender is edible, it is typically English Lavender (Lavandula angustifolia) that is used for cooking. Some varieties contain a camphor oil that is unpleasant tasting, so follow the basic rule, the lighter color the flower, the more delicate the flavor.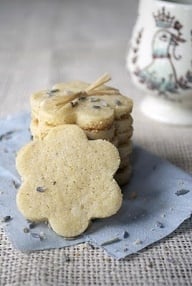 Wreaths
I came across this French vintage lavender wreath from Roseflower48 on Etsy and am in LOVE with it! A really creative take on a traditional dried lavender wreath.
Herbal Heating Pad
I suffer from tension headaches and love using heat therapy, especially when it smells great, too!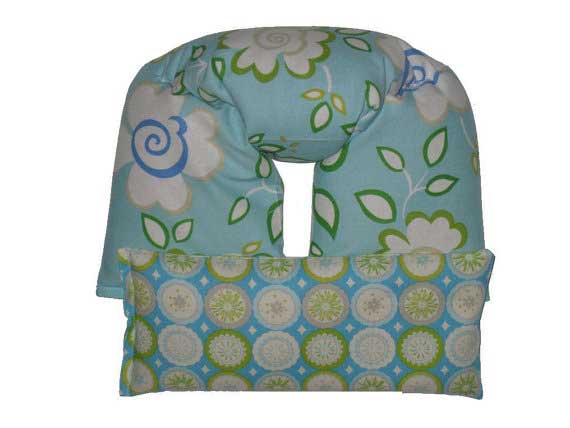 It's not too late to get planting if you want to harvest blossoms this year. Or, you can always buy dried blossoms in bulk to make your own products and gifts! If you do purchase lavender blooms, though, be sure to ask what variety of lavender they are, as there are many different types each with their own characteristics.
Do you have a favorite use for lavender? Leave a comment and let me know!

Join the Community
Let's keep in touch! Get exclusive artwork plus the latest news delivered directly to your Inbox!