So Mid-Century Modern is your vibe!? Here's everything you need to know about Mid-Century Modern style and how to achieve this beautiful look.
What is Mid-Century Modern Design
You know how to make the past feel present. You love retro vibes: bar carts and chaises lounges. But you mix them with contemporary pieces, which gives them a new, exciting flavor…
Your style is sleek and masculine and completely iconic! Furniture is functional and sculptural at the same time. Geometric patterns and pops of bright colors bring attitude and interest to your home.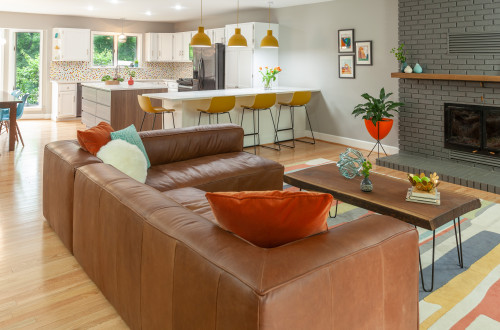 Photo by exactly. – More living room ideas
History of Mid-Century Modern Design
Mid-Century Modern had its heyday in the late 1940's-1960's. Post-WWII, consumers were looking for affordable yet chic designs. Changing technology also provided a greater array of materials from which to create furnishings. The focus was on attainability, functionality, and a bright future ahead.
Key Designers
Despite the years that have passed, there are several noteworthy designers who continue to inspire others to this day. Their style is often copied and even these copies are highly sought after.
Here are just a few of the most iconic designers:
Charles and Ray Eames
Paul Evans
Harry Bertoia
Arne Jacobsen
Marcel Breuer
Ludwig Mies van der Rohe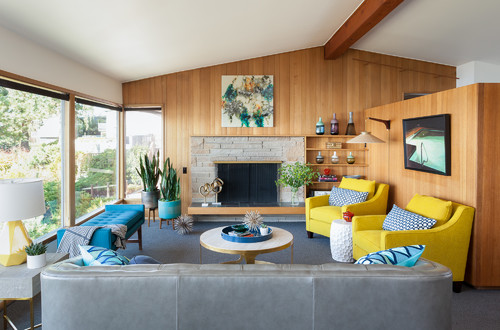 Photo by Kirk Riley Design – Discover living room design ideas
Key Characteristics of Mid-Century Modern
Bar carts
Teak furniture with tapered legs
Low profile sofas and dressers
Chrome and brass accents
A mix of organic and geometric patterns
Bright pops of color
Get my curated Shopping Guide and Fav Finds!
Sign up here and I'll send you my favorite retailers that cater to Mid-Century Modern Style! Plus, I'll share some of my latest favorite finds I think you'll enjoy.
Looking for a little extra guidance? Check out these resources…
1. Read this article where I list out my BEST decorating advice no matter your style.
2. Check out this piece where I break down some of the easily avoidable mistakes people make when decorating.
3. Sign up for more tips! Get the FREE email series, Decorating Made Easy: 5 Tips You Should Know, and join the 10,000 subscribers who already receive the weekly decorating articles.
Not sure if Mid-Century Modern is right for you? Take the Design Style quiz!
Most people embody more than one style, so take the quiz multiple times to flesh out all of the styles that appeal to you! Just like your personality, your design style should be unique and evolving.
P.S. Don't forget to check your email! I'll be in there with more tips to transform your home…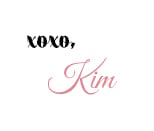 Join the Community
Let's keep in touch! Get exclusive artwork plus the latest news delivered directly to your Inbox!