It's official! We have entered the holiday season and you know what that means – lots of parties and get togethers with friends and family and you never want to show up empty-handed. Hostess gifts are not an expectation or obligation, but they are certainly a nice gesture and a way of thanking the host/hostess for the hard work that went into preparing for the party. Some gifts require a little planning, others you can can pick up on your way, but whatever you give, it should be something you feel reflects the taste of your host/hostess so that it is more meaningful to them.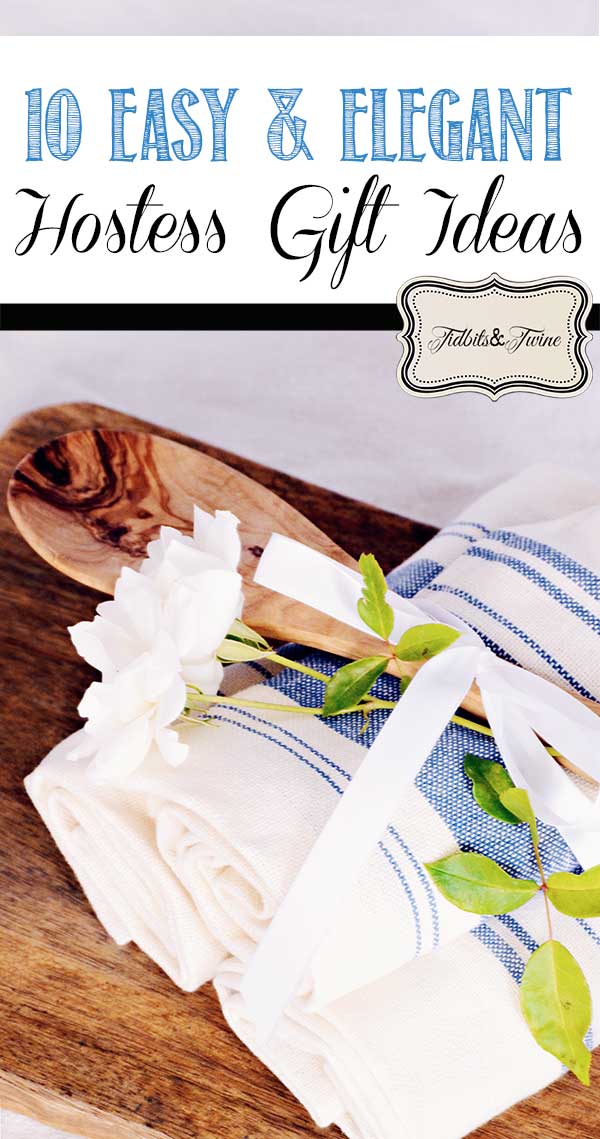 1. Soap
Beautiful scented soaps are an nice gift to give and something you can easily keep on hand for those last-minute parties. I found these beautiful square soaps at a discount store and so picked up a few. I paired this one with a small dish and a few sprigs of lavender to give as a thank you to a friend.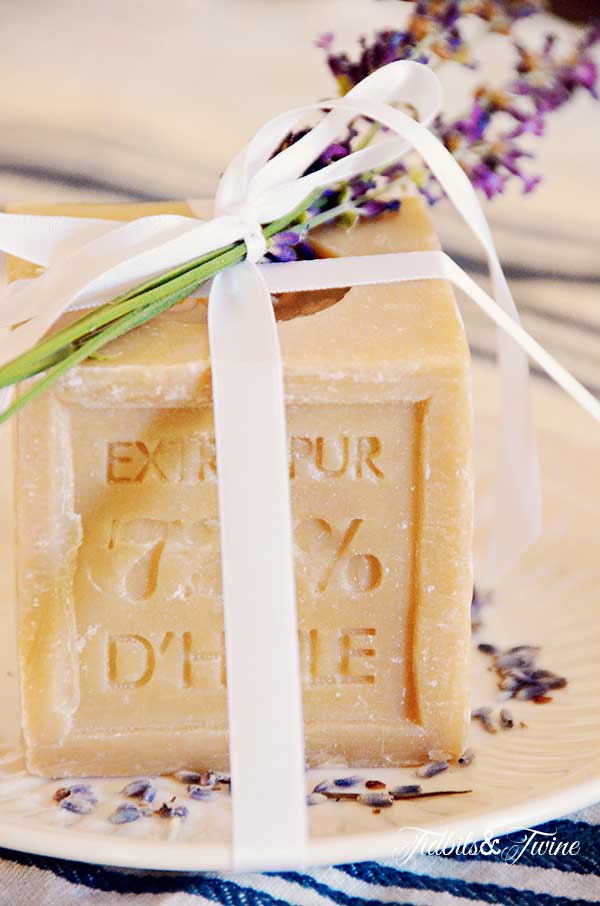 2. Wine
A bottle of wine is always nice, but consider skipping the wine bag and instead, wrapping it in a pretty tea towel.
3. Manicure/Spa Set
A few bottles of nail polish in a cute bag makes a nice gift…you can also add a gift certificate for the spa. As an alternative, you can create a Mason Jar Manicure Kit, tutorial here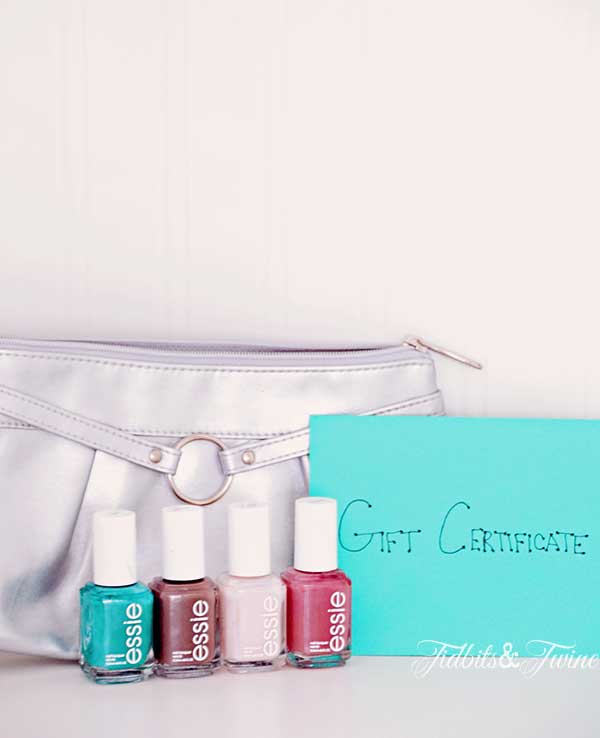 .
4. Tea/Coffee Gift Set
I recently received this beautiful teacup from a friend along with an assortment of teas for me to try. What a wonderful gift! You could do something similar with a nice bag of coffee and some cute coffee mugs or some coffee with an assortment of flavored syrups and creamers.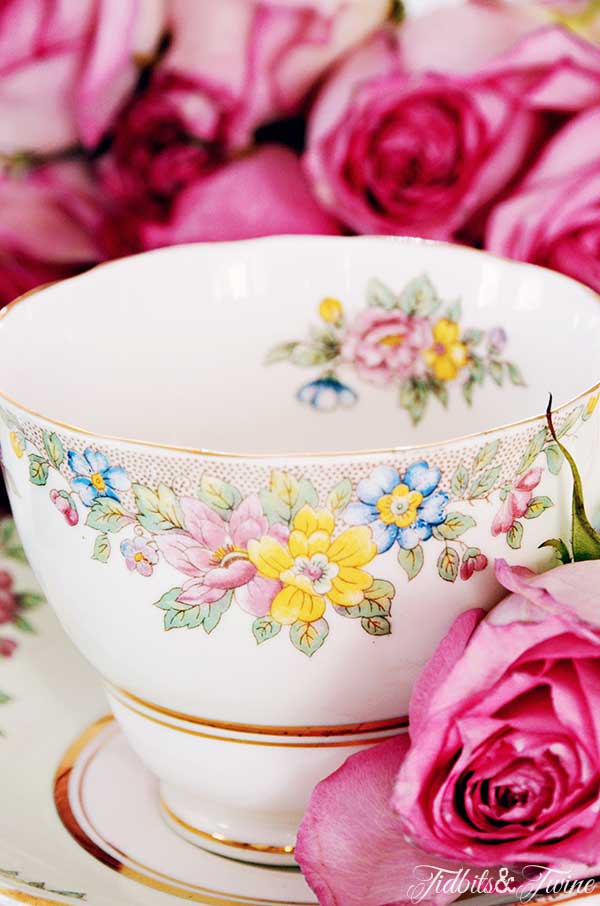 5. Baking Gift Set
You can purchase decorative paper loaf pans and use them to put together a small baking gift set. Here I've included some utensils, vanilla extract, and a family recipe for banana nut bread. Simple wrap it in a cellophane bag and you're all set!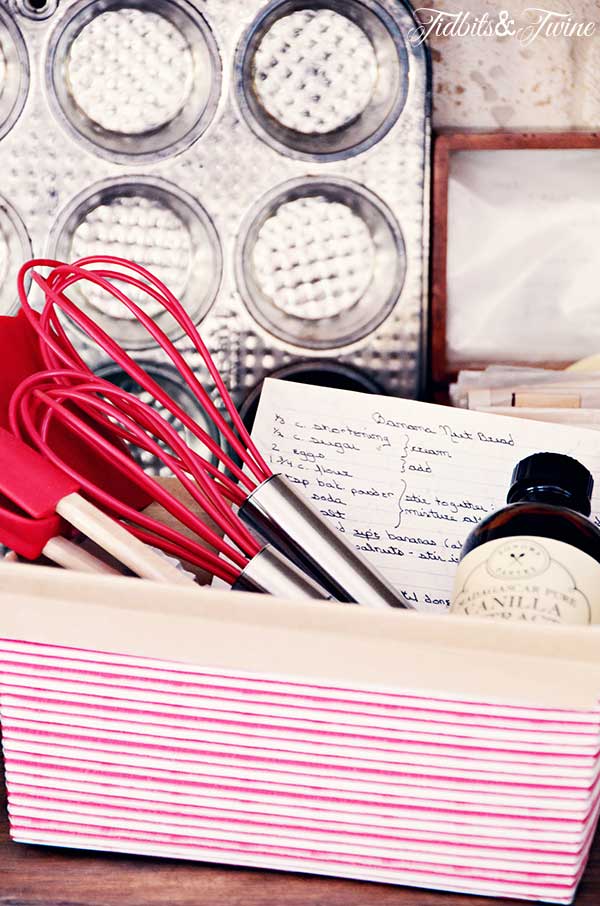 6. Picture Frame
A beautiful picture frame is a gift that can also can be turned into an easy Thank You note by adding fabric to the back and using a dry erase pen to write on the glass!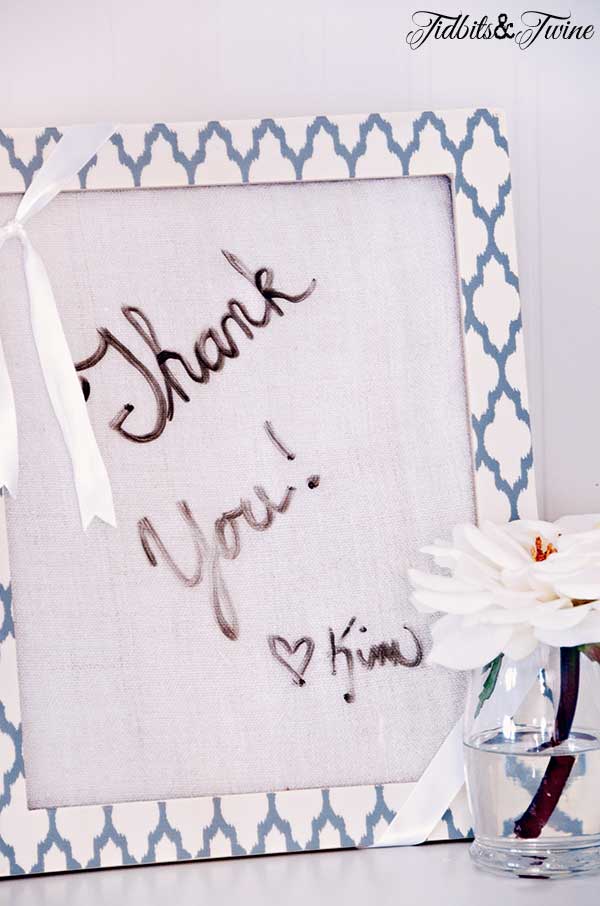 7, Dish Towels
Pretty dish towels always make a nice gift. Here, I've wrapped them up with a beautiful wooden spoon and a nice cutting board, but even the towels alone would be a lovely gift.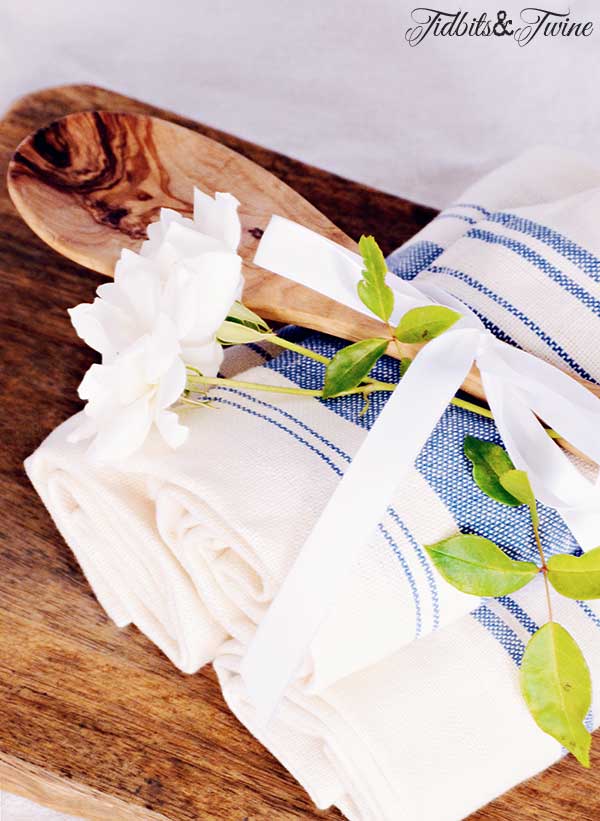 8. Candle
I love beautiful candles, especially ones whose scent fills the house like this candle from Anthropologie.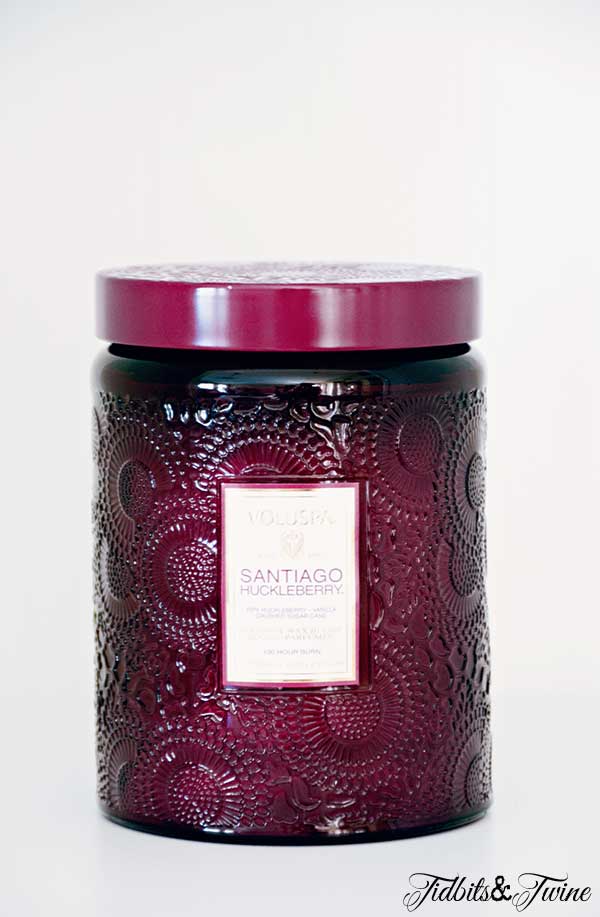 9. Flowers/Live Plants
Orchids and topiaries are two of my favorite types of plants to give as gifts, but indoor herb gardens make nice gifts as well, especially if your hostess loves to cook.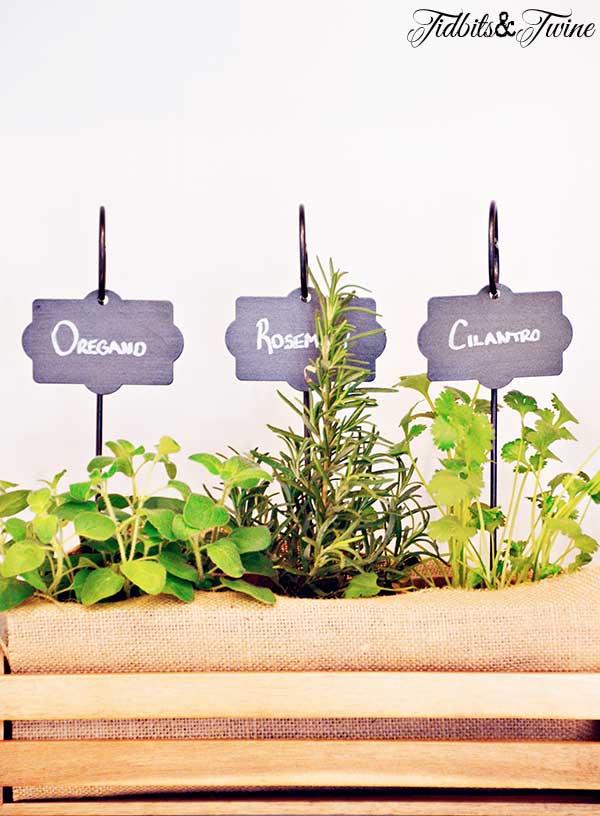 10. Olive Oil
A nice olive oil is a welcome gift for foodies. You can pair it with balsamic vinegar and some small dipping plates to make a gift set.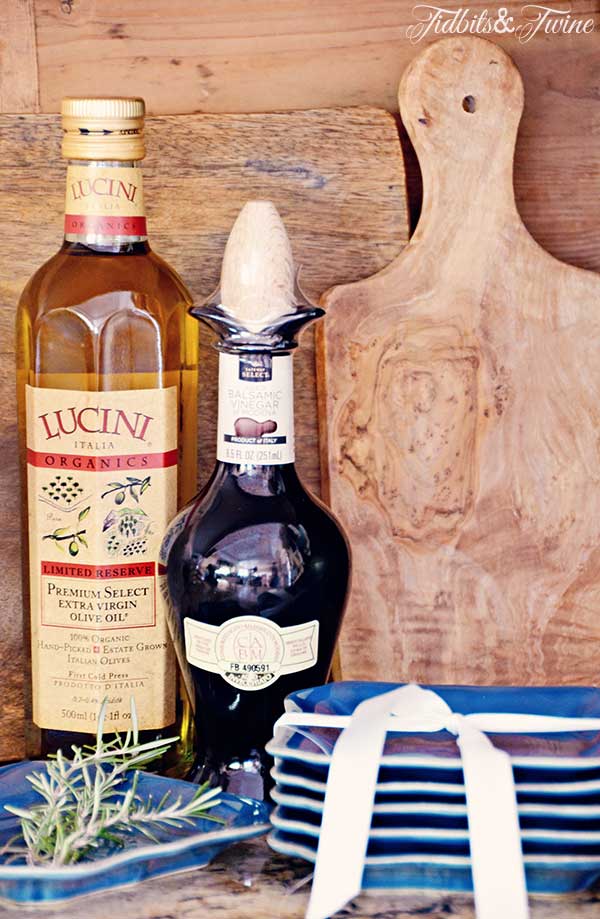 Gifts from the heart that you make yourself are always appreciated, but if you're looking for an easy and elegant gift that you can buy for your host/hostess, this is my go-to list.
What are some of your favorite hostess gifts to give or receive?


Sharing at: The Scoop – Savvy Southern Style
Would you like to receive my posts via email? Enter your email address below. You will instantly receive an email from FeedBurner and you will need to click the link to activate your subscription.
Join the Community
Let's keep in touch! Get exclusive artwork plus the latest news delivered directly to your Inbox!