I love using plants as part of a room's overall design and am always trying to think of new ways and new places to incorporate live plants into my home. To me, plants add a bit of life to a room, give it movement and texture, and make the room feel very natural.
It can be overwhelming to walk into a nursery since there are so many choices. And have you ever noticed that plants have "styles" similar to those used in decorating? For example, waxy, spikey-leaf plants work great in modern design, while round-leaf or trailing plants work well in rustic/shabby chic. So before purchasing a plant, you should keep your decorating style in mind, as well as how you intend to use the plant in your home.
To get you thinking about how you might add plants to your home, here's an inspirational list of ways that they can be used indoors: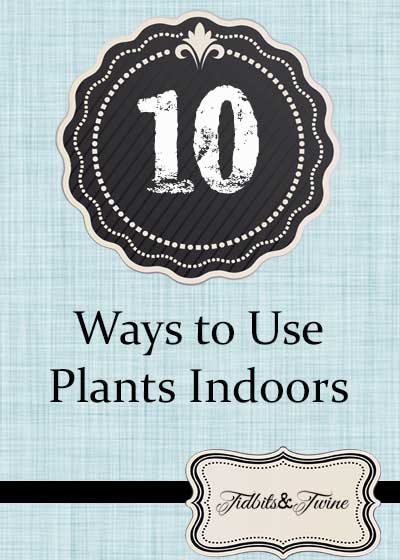 1. Empty Corners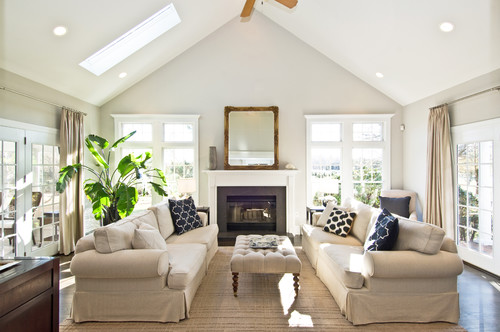 Potted plants are a great addition to an empty corner. Just be sure that they are big enough to be seen over the furniture and if next to a window or door, are proportionate with these features.
2. Tabletop Terrariums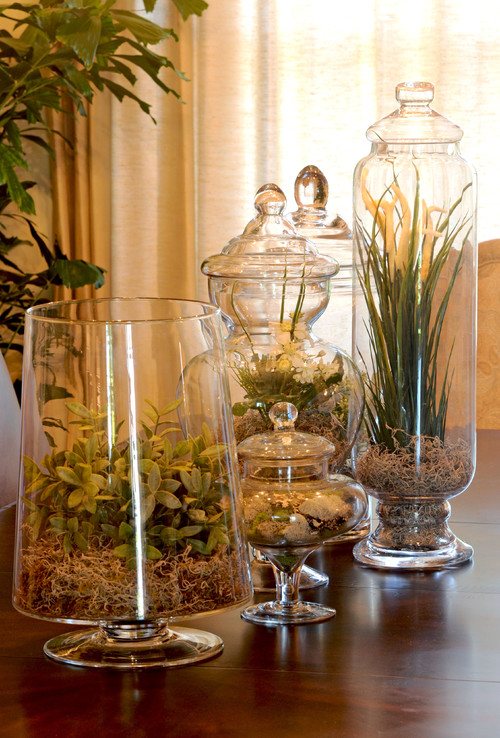 Terrariums are quite popular right now and very easy to make (your kids can even help)! Here is a great tutorial from BHG on how to make your own terrarium.
3. Decorate Mantels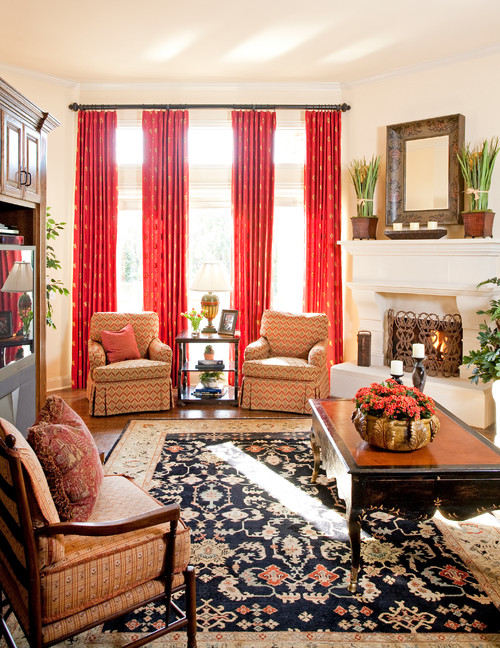 Plants can add a lot of texture to your mantel décor. Use a series of small plants as Layer 3, the Filler, or use tall topiaries or vases of flowers as Layer 2, the Weight. Additional information on how to decorate a mantel can be found here.
4. Bathrooms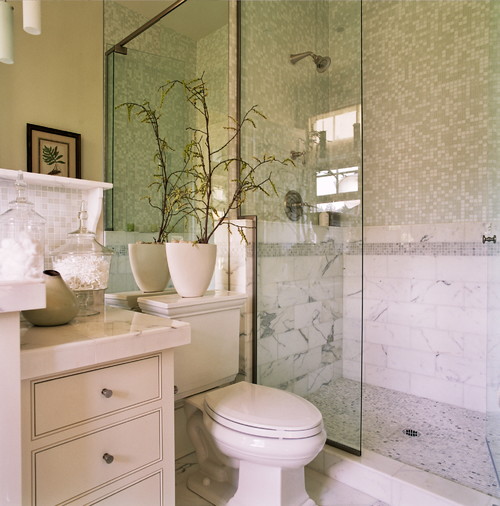 We often overlook bathrooms when it comes to decorating, but plants in the bathroom bring a sense of nature and beauty to the space.s
5. Indoor Citrus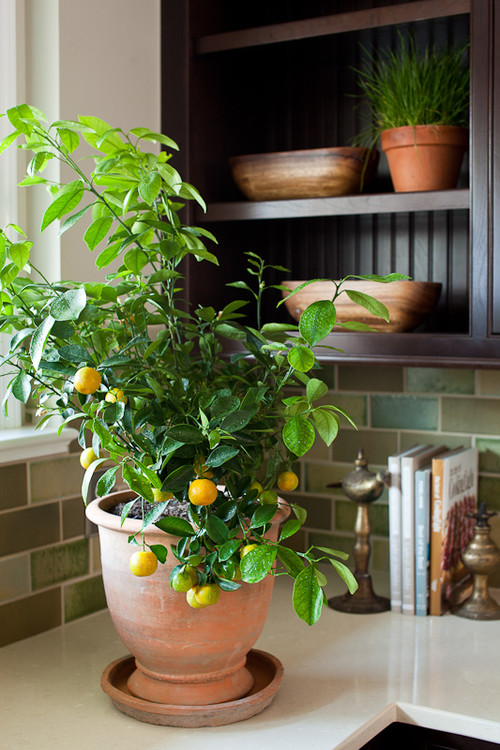 Not only do indoor citrus plants smell great, they allow you to easily harvest year-round! This article from Apartment Therapy has some great information on tips for growing citrus indoors.
6. Cut Flowers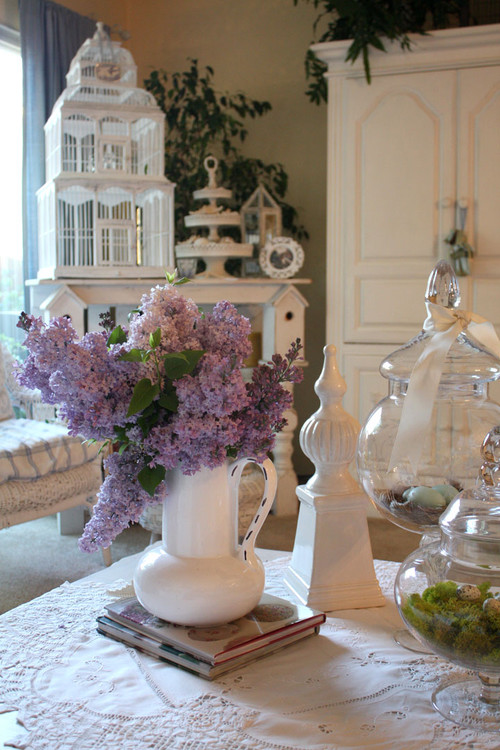 Whether from your garden or the market, cut flowers are beautiful to display in any room of the house.
7. Coffee Tables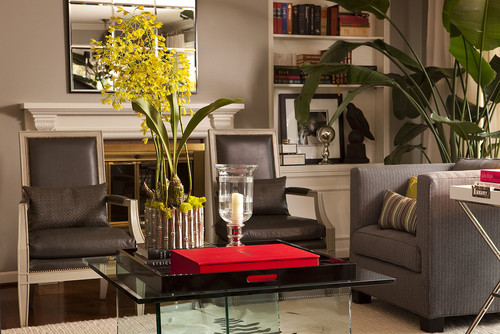 The coffee table can hold so much more than just the remotes and your feet! Consider large flowering plants like orchids, or even a container planted with several small plants.
8. Herb Garden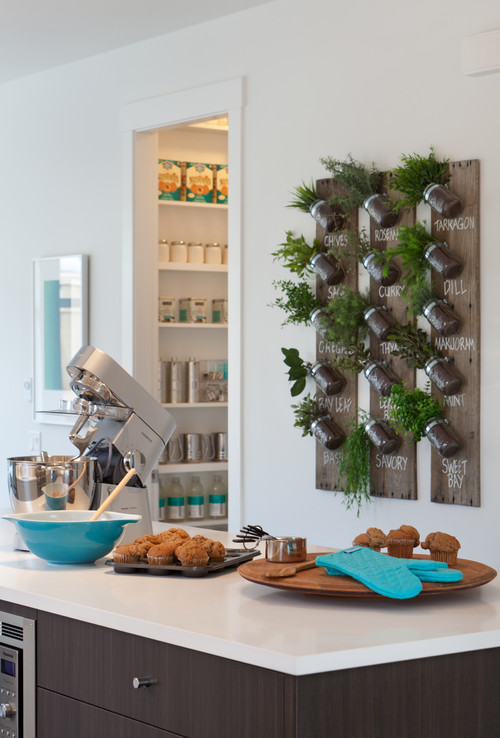 No need to buy dried herbs if fresh are available to you right in your kitchen!
9. Windows/Doors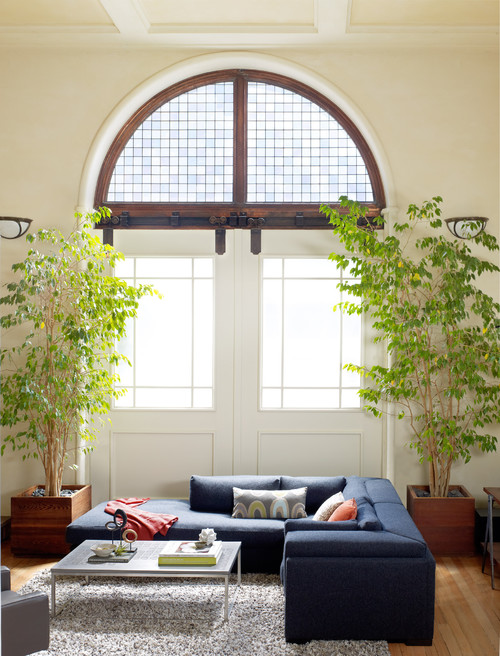 Use plants to flank windows/doors and fill up empty wall space in lieu of curtains!
10. Living Walls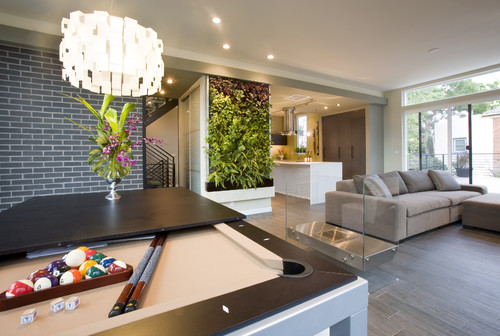 You can create living walls in your home. They will not only be a focal point, but a topic of conversation as well!
As a side note, if you're new to taking care of plants, I'd suggest you just start with one and pick something that is relatively easy to grow and easy to maintain. A list of plants for beginners can be found from BHG here.
If you have a favorite indoor plant, please leave a comment below and let me know! As I said, I'm always on the lookout for new plants to incorporate!

Join the Community
Let's keep in touch! Get exclusive artwork plus the latest news delivered directly to your Inbox!