Welcome to my 2017 Fall Home Tour, hosted by Marty from A Stroll Thru Life! If you're here visiting from Haneen's Haven, thank you for popping over! I'm Kim!
I believe your home should reflect your personality and be filled with things you love. My personal style is a curated look with a French influence…but truth be told, I change things around quite a bit in my home so every week is something different. This year, I decided to take a non-traditional approach to decorating for Fall. Typical Fall colors aren't my favorite to decorate with in my home, so this year I decided to use sage, white, and pink. Why not, right?! Come on in!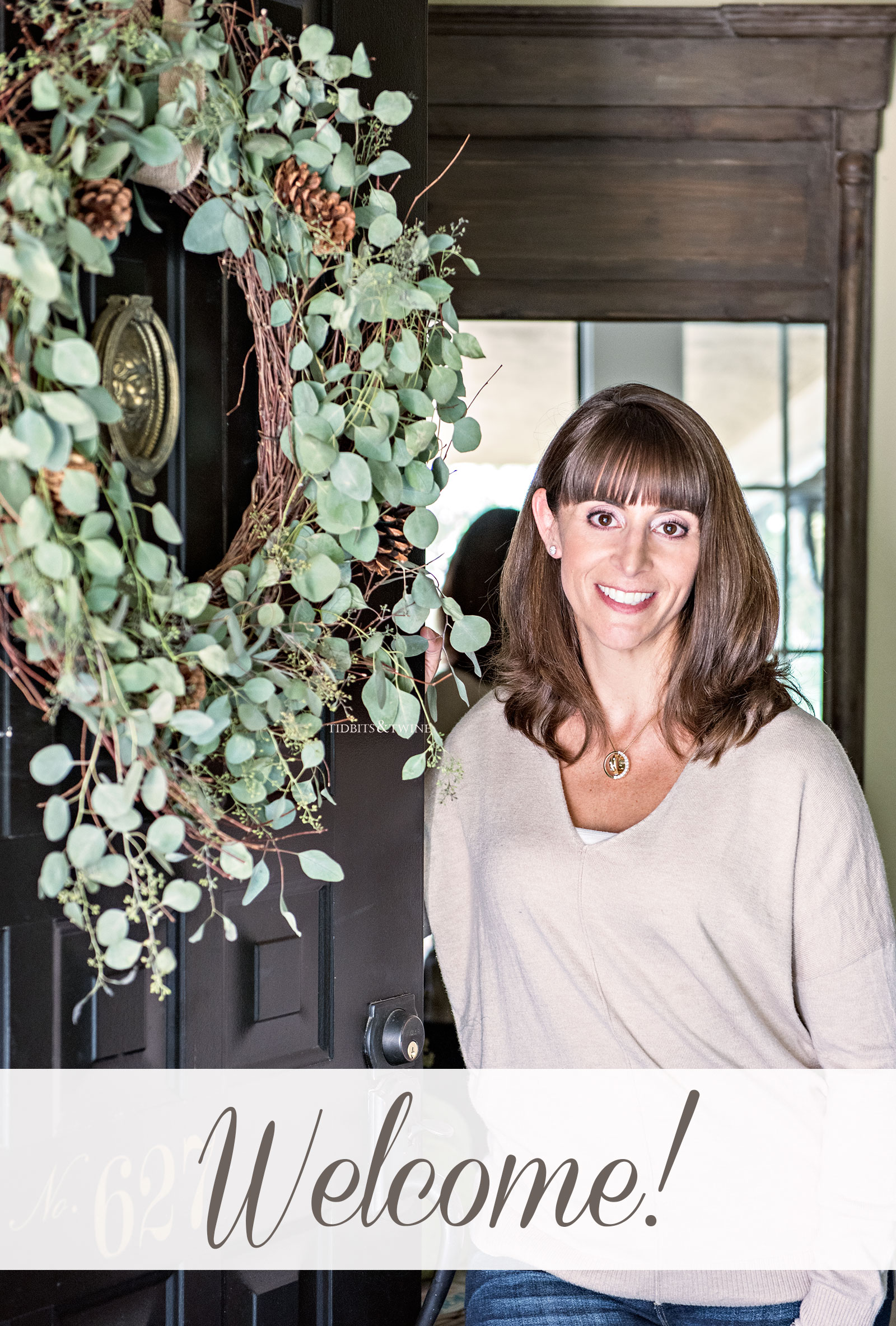 I updated my twig wreath with seeded eucalyptus branches and pinecones for a soft, natural look. I use the same twig wreath year-round and just add different elements to it in order to give it a different look. For a full tutorial on this wreath, or any of its other looks, click HERE.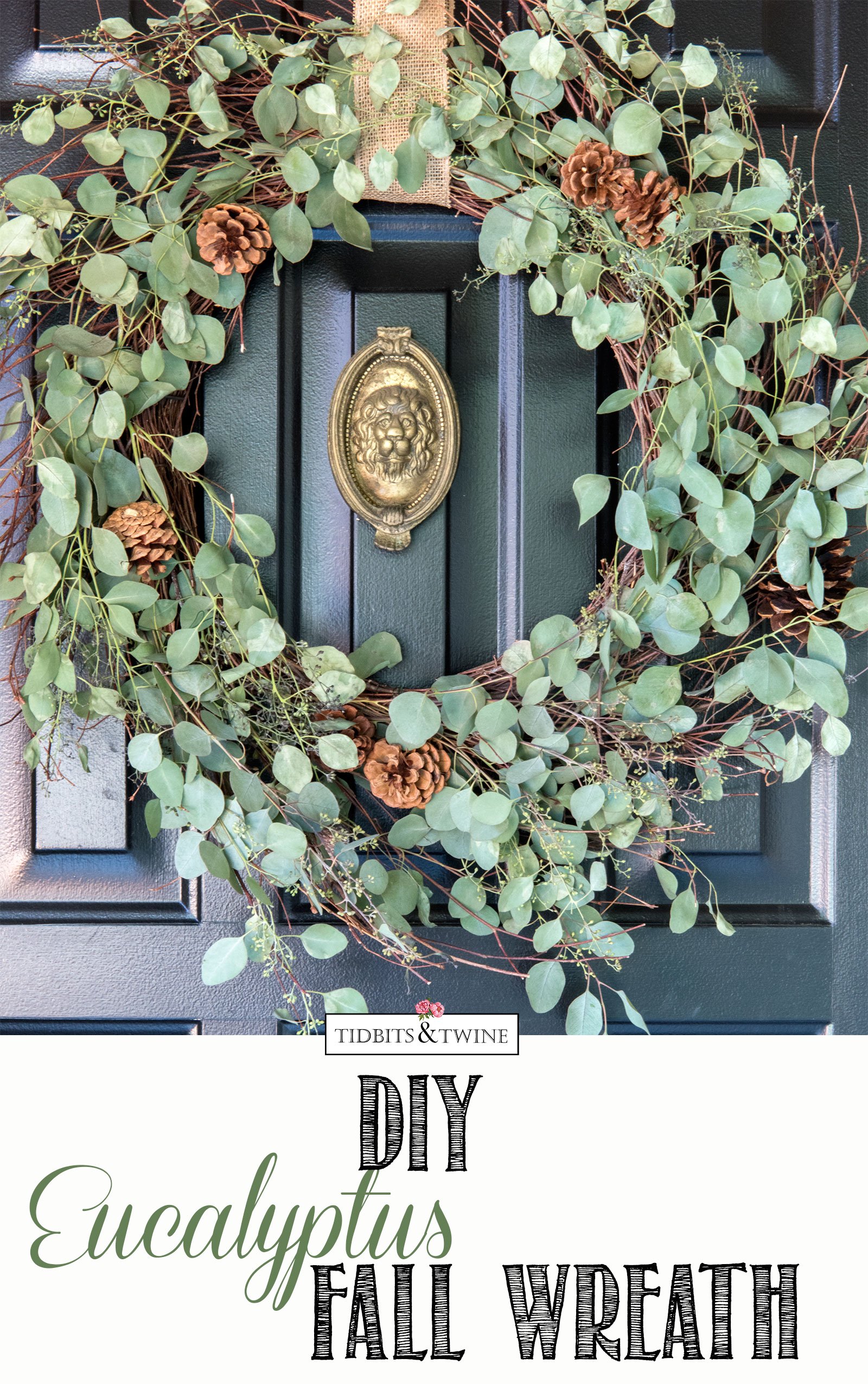 I don't really have much of an entryway, as my front door opens into a wall. To bring a bit more light to the space, I've added an oversized mirror. There's also a bench to assist those guests that prefer to take their shoes off. A simple wicker tray with more eucalyptus branches, pumpkins, and antlers completes the Fall look.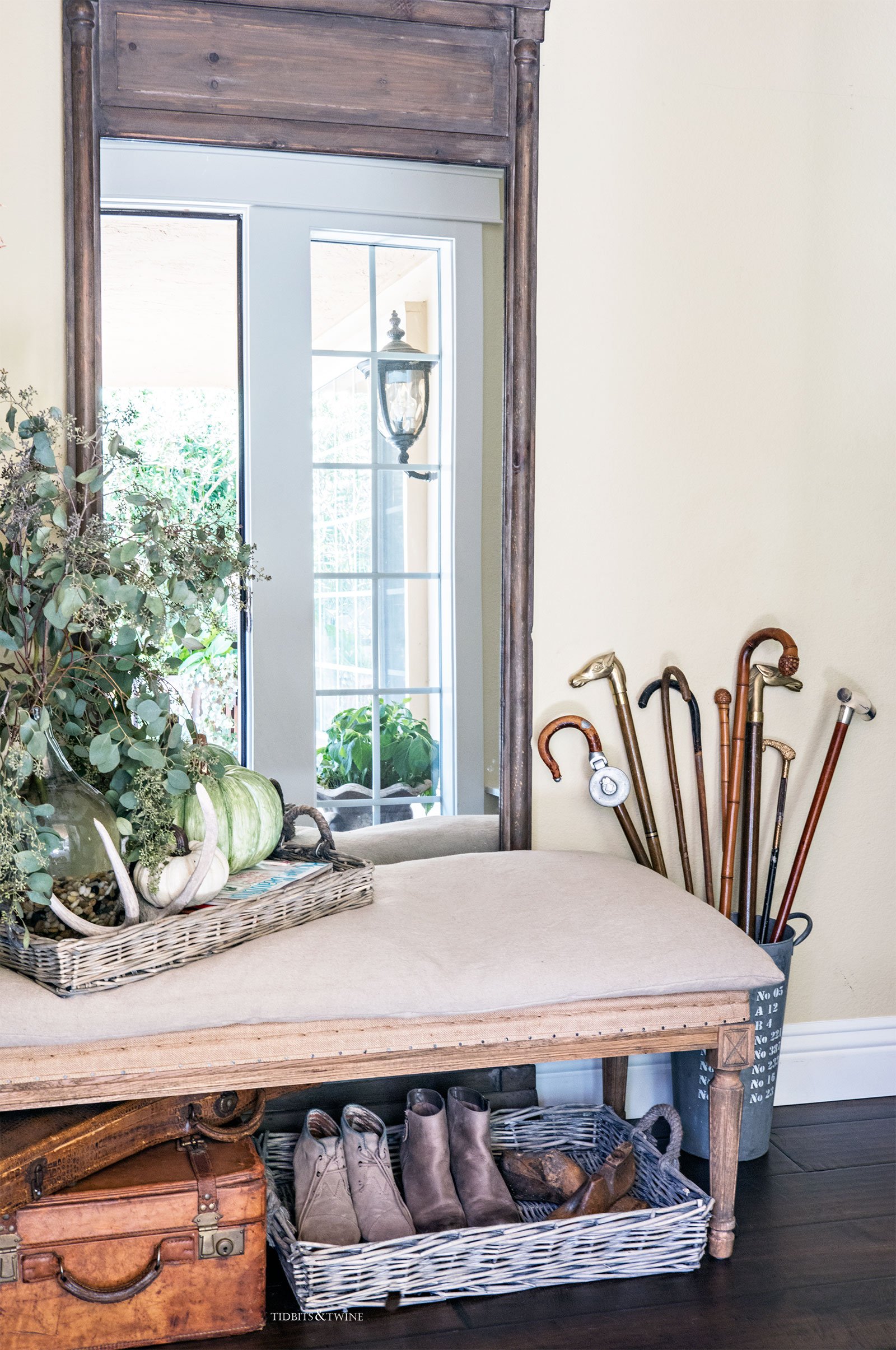 The entryway is also where I currently keep my ever-growing vintage cane collection. I have no idea why these canes appeal to me so much, but I love them!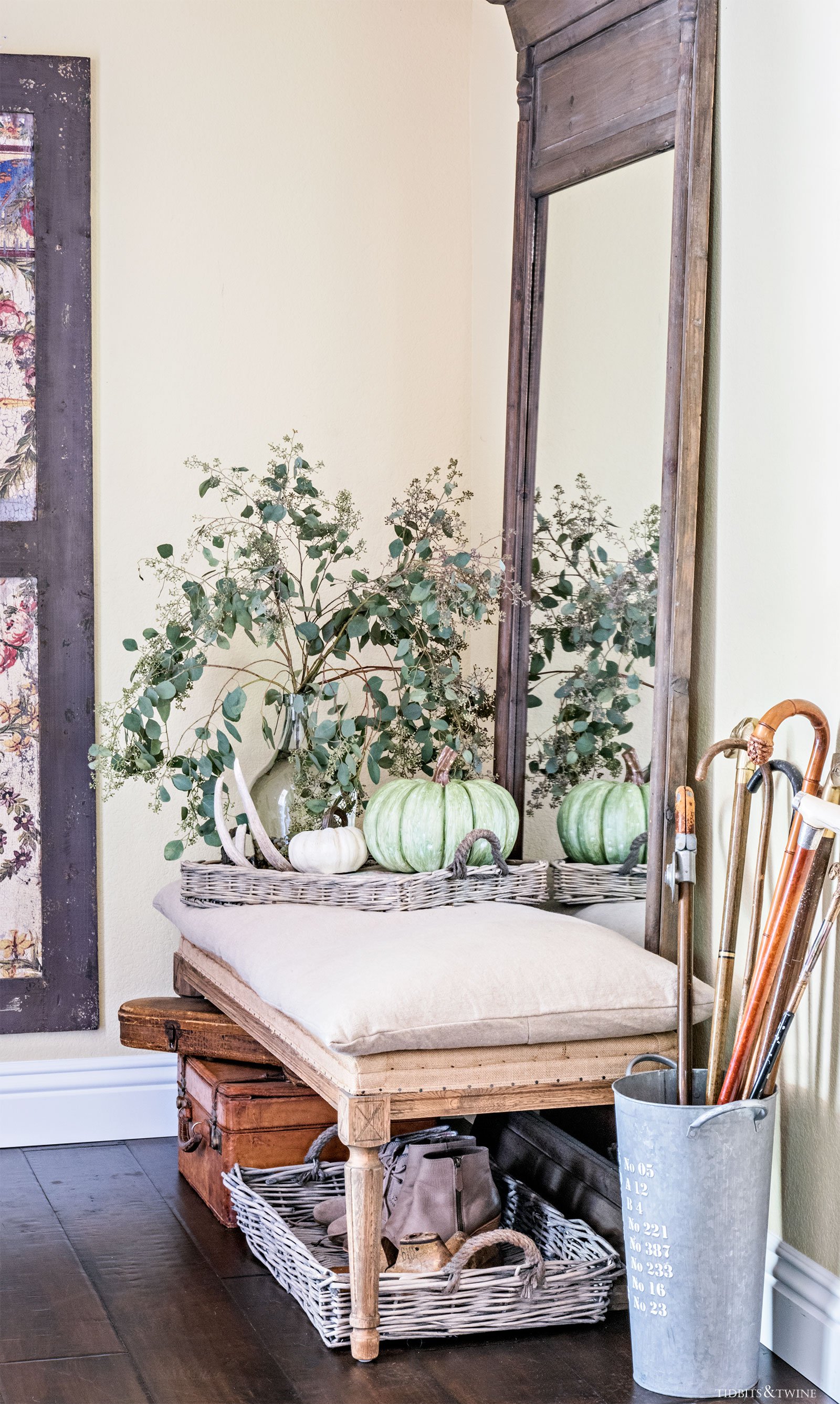 From here, let's move into my dining room!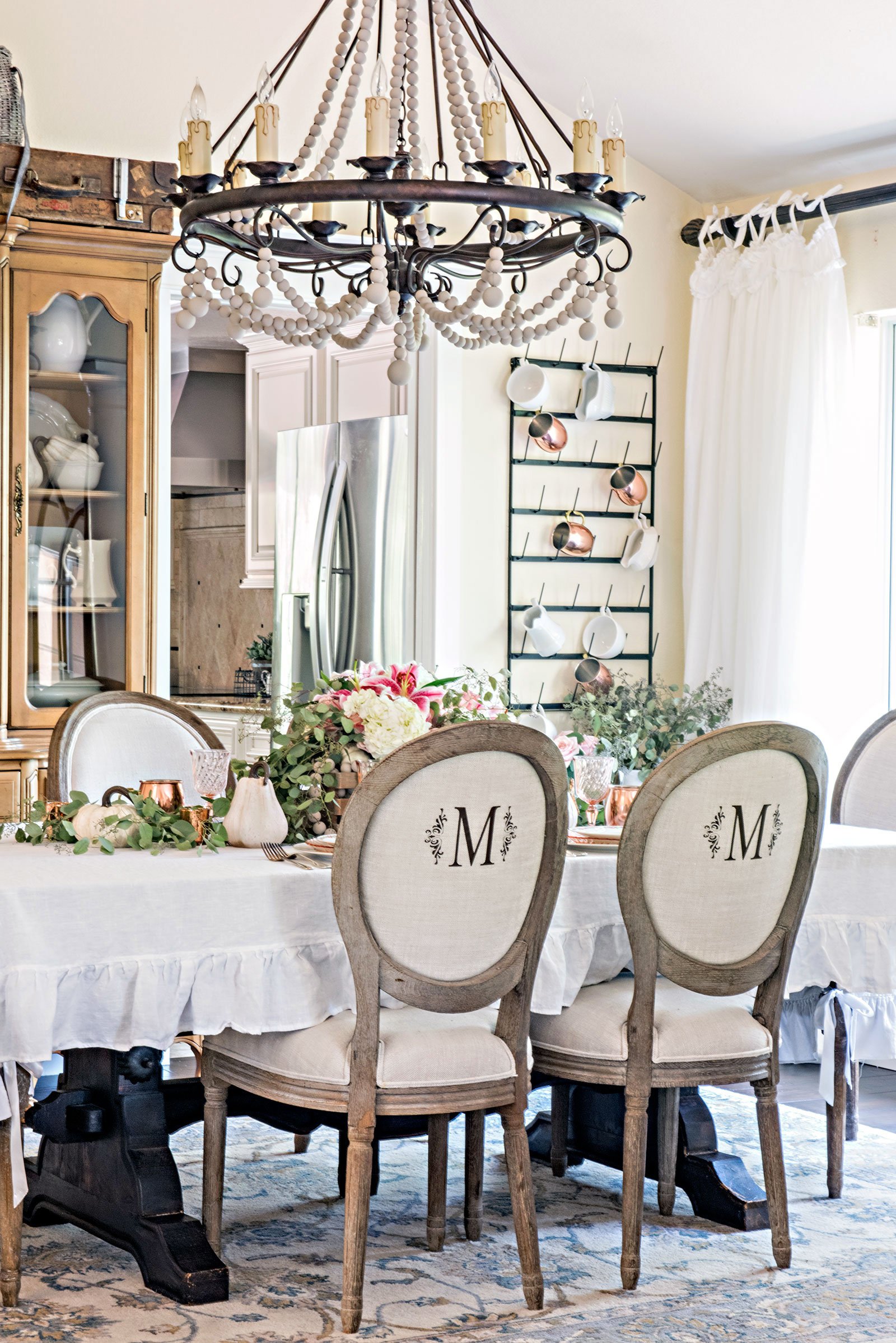 Here I've used a wooden box filled with flowers and eucalyptus to create a centerpiece that extends along the length of the table. The table is set with a mix of pink Arcoroc and Limoges dishes, along with Moscow Mule mugs.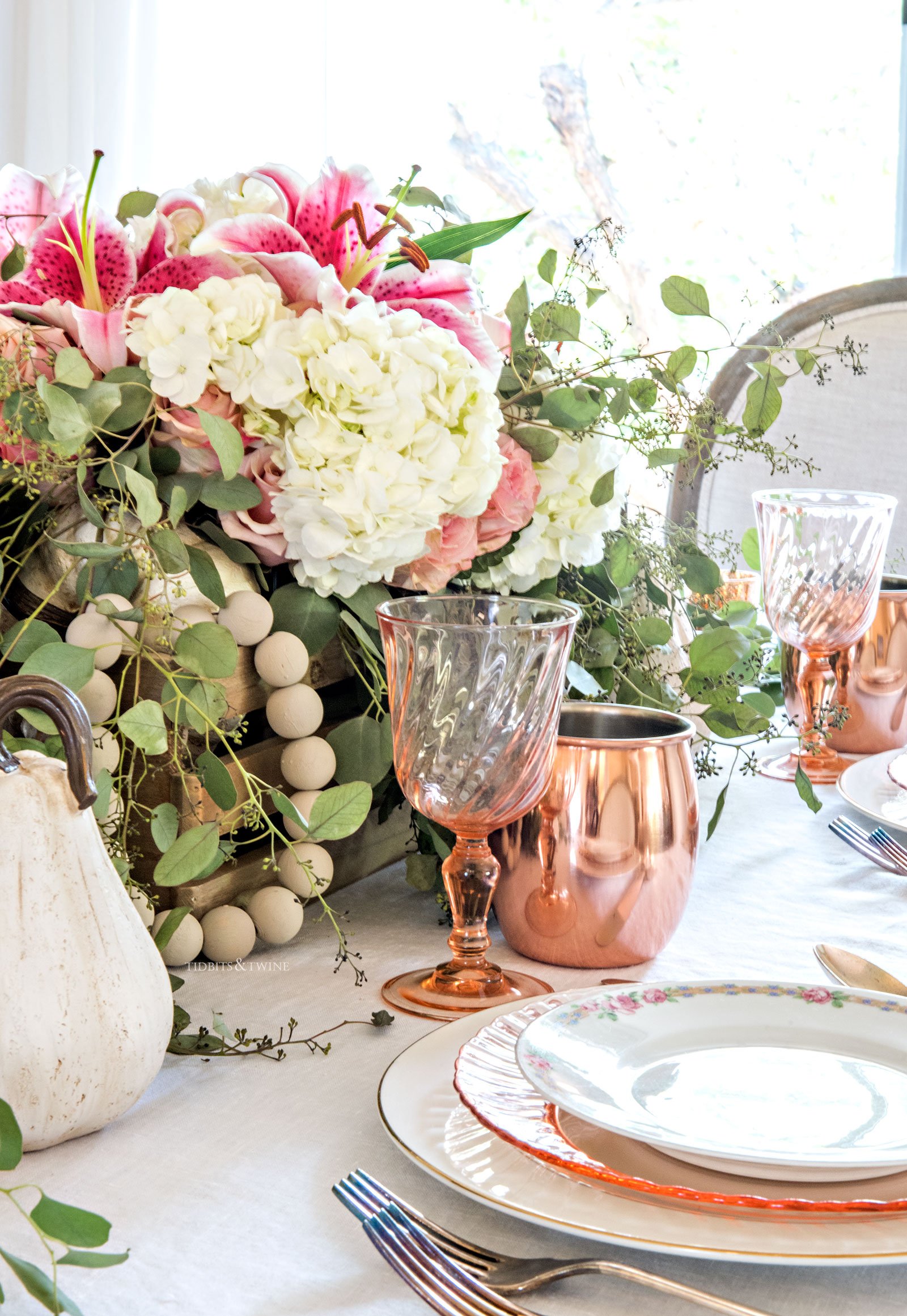 Even my dining chairs got a Fall update with this sweet vinyl decal from Stone Creek Wall Decals.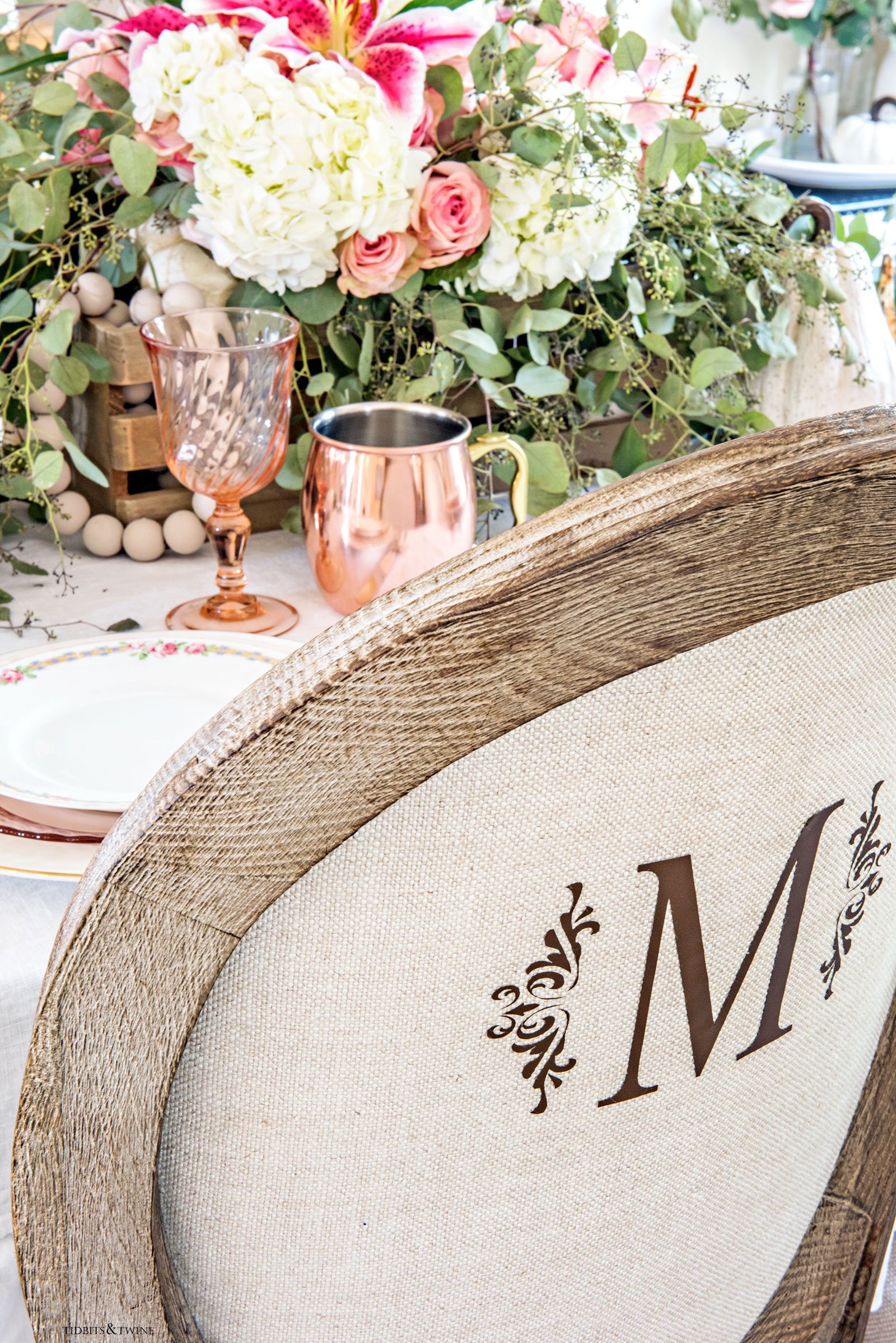 Now, of course I don't keep my dining table set and ready for guests at all times, so here's a look at my everyday dining room decor. Those Moscow Mule mugs have moved up to the wall-mounted cup rack and the fresh flowers have been replaced with a mix of pumpkins and dried hydrangea. A large round vintage bread board helps to add a bit of "oomph" to the centerpiece, which would otherwise look a bit small on the table.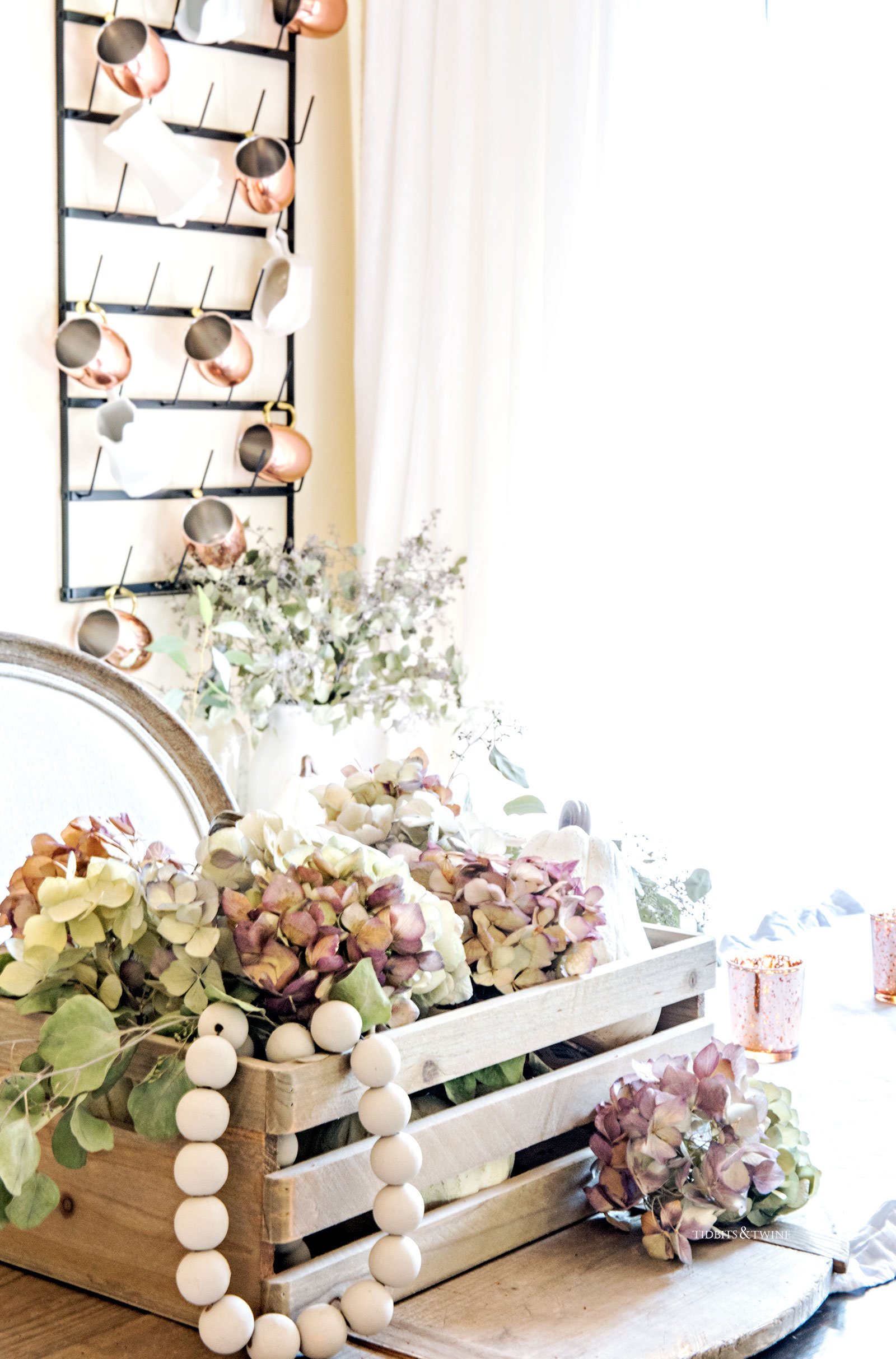 For more photos and details about my Fall dining room, please visit the full dining tour HERE!
Shop My Dining Room

Now onto the last stop of our tour, my kitchen!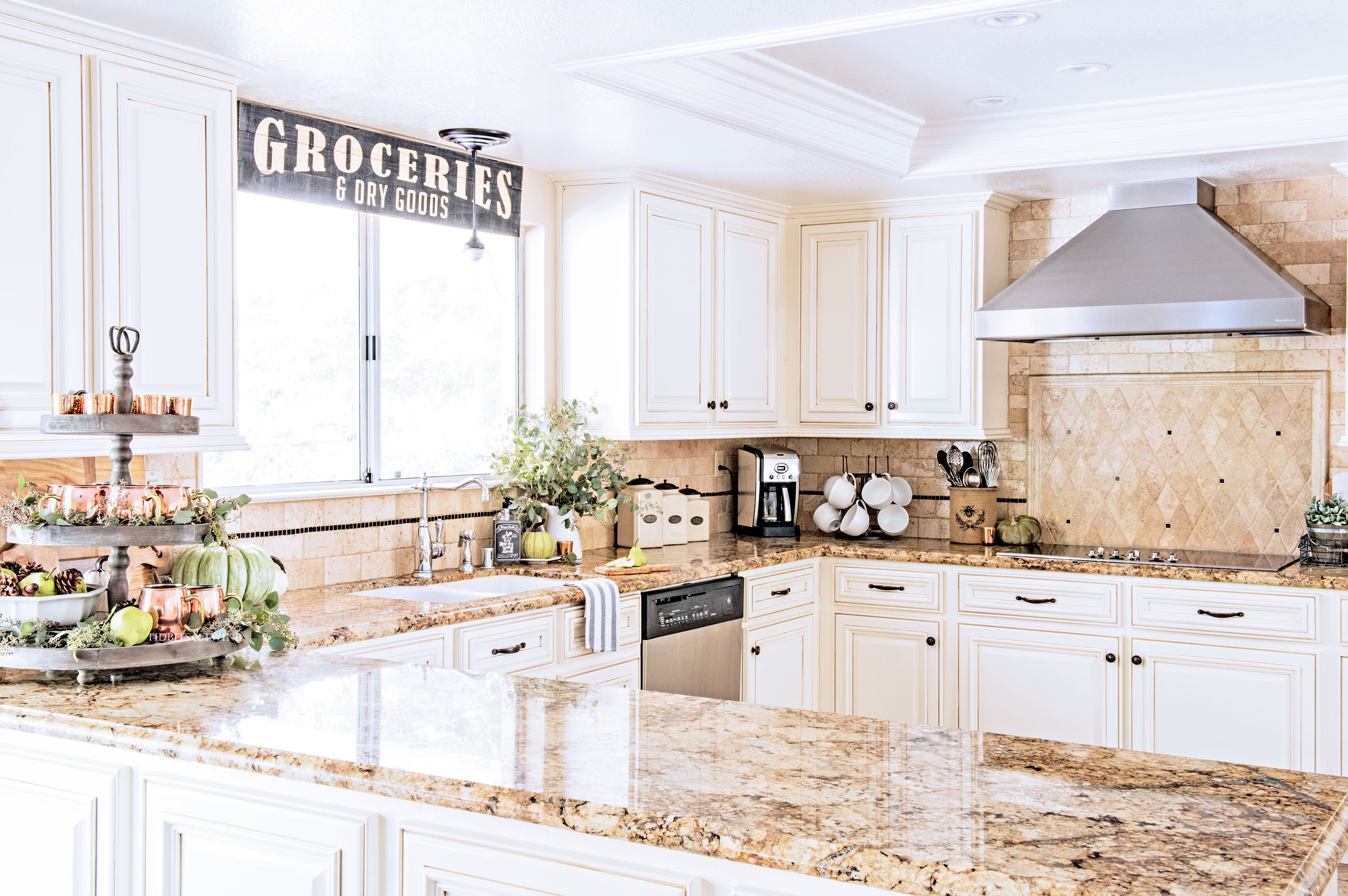 My 3-tiered tray from Mothology is a staple in my kitchen. For Fall, it's decked out with eucalyptus and copper accents.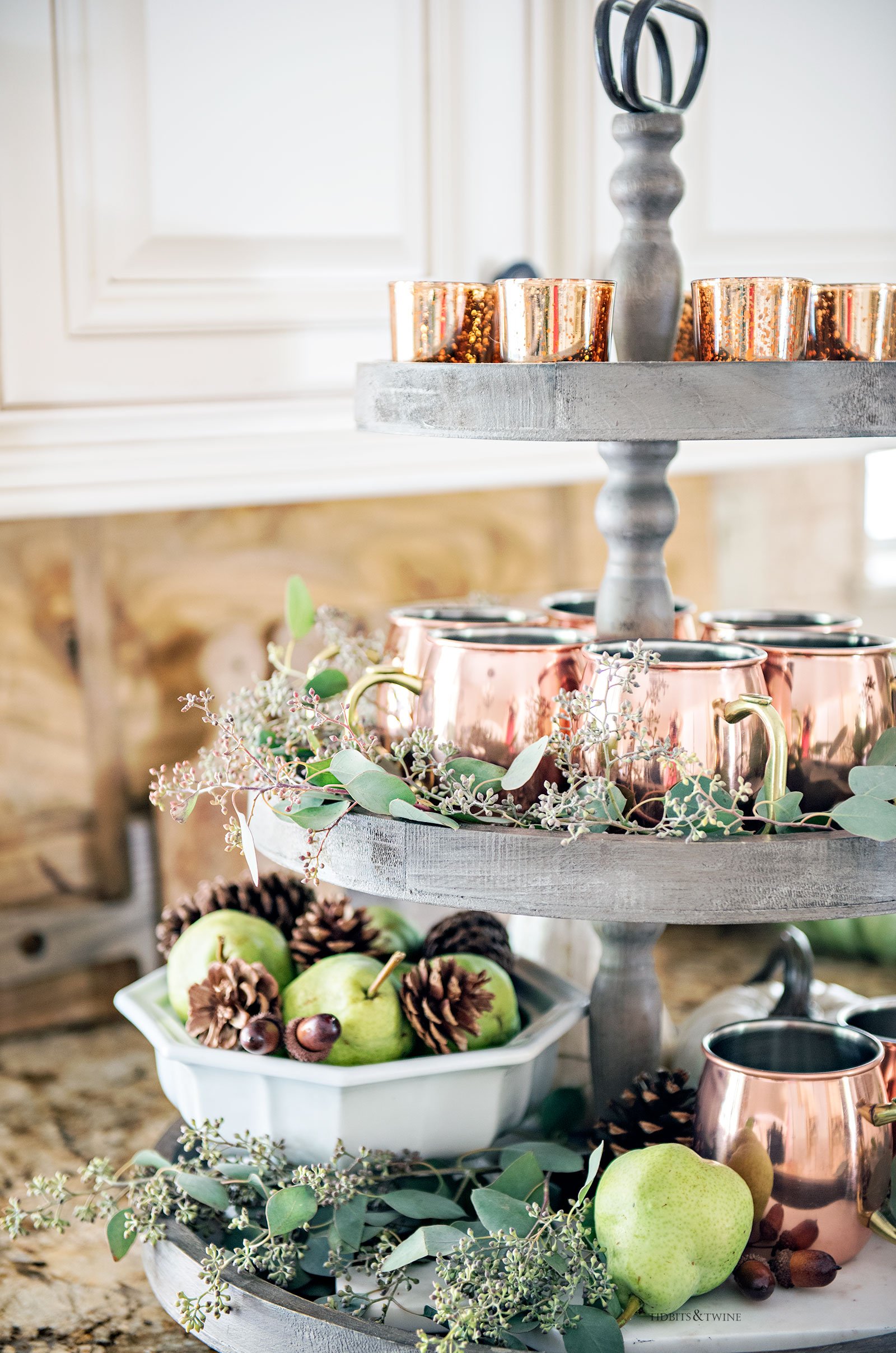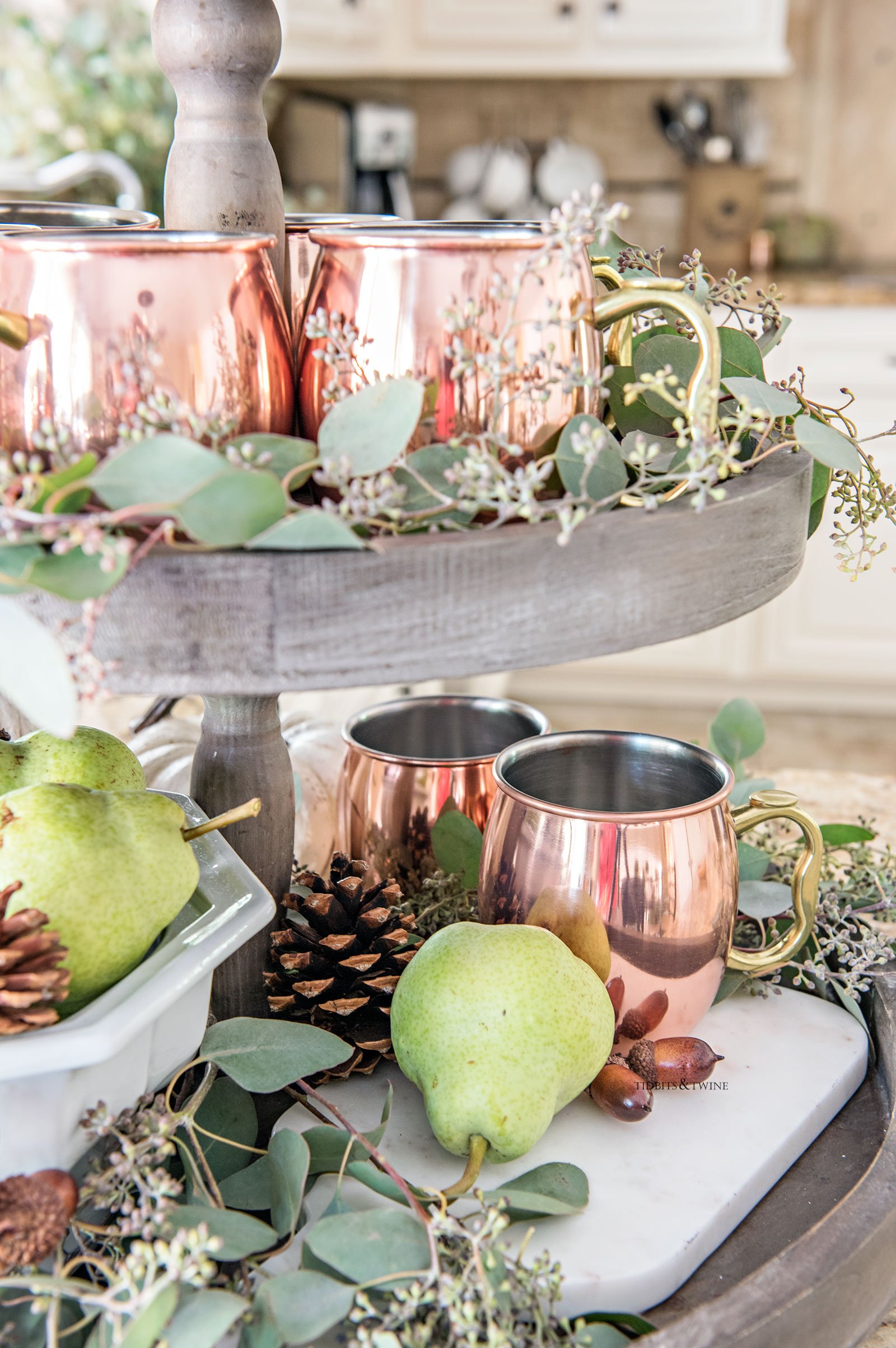 And for the first time ever, our pear tree produced quite a crop this year!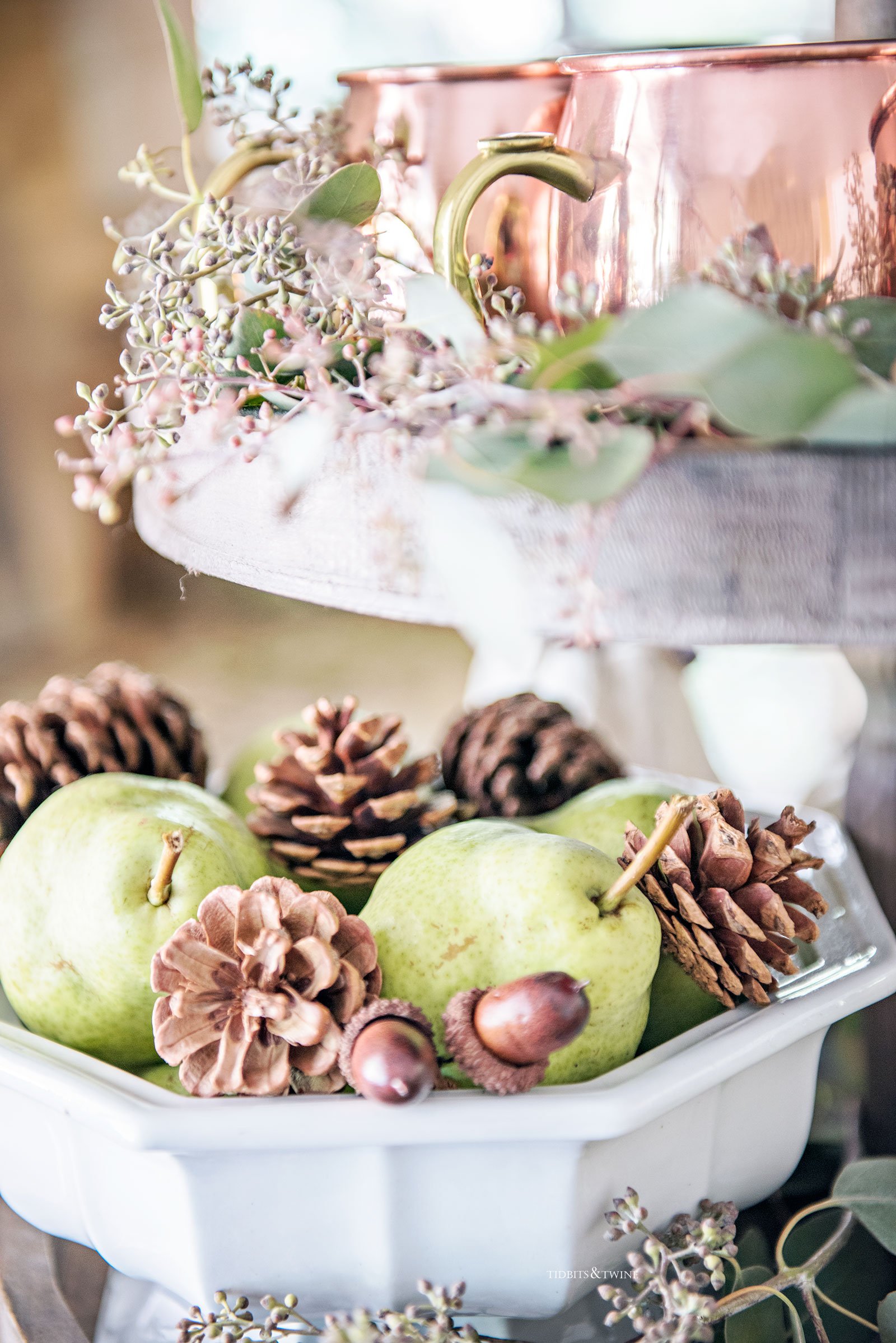 More green, white, and copper accents sit beside the sink and I like that the eucalyptus adds an organic texture that breaks up the lines of the cabinets and tile.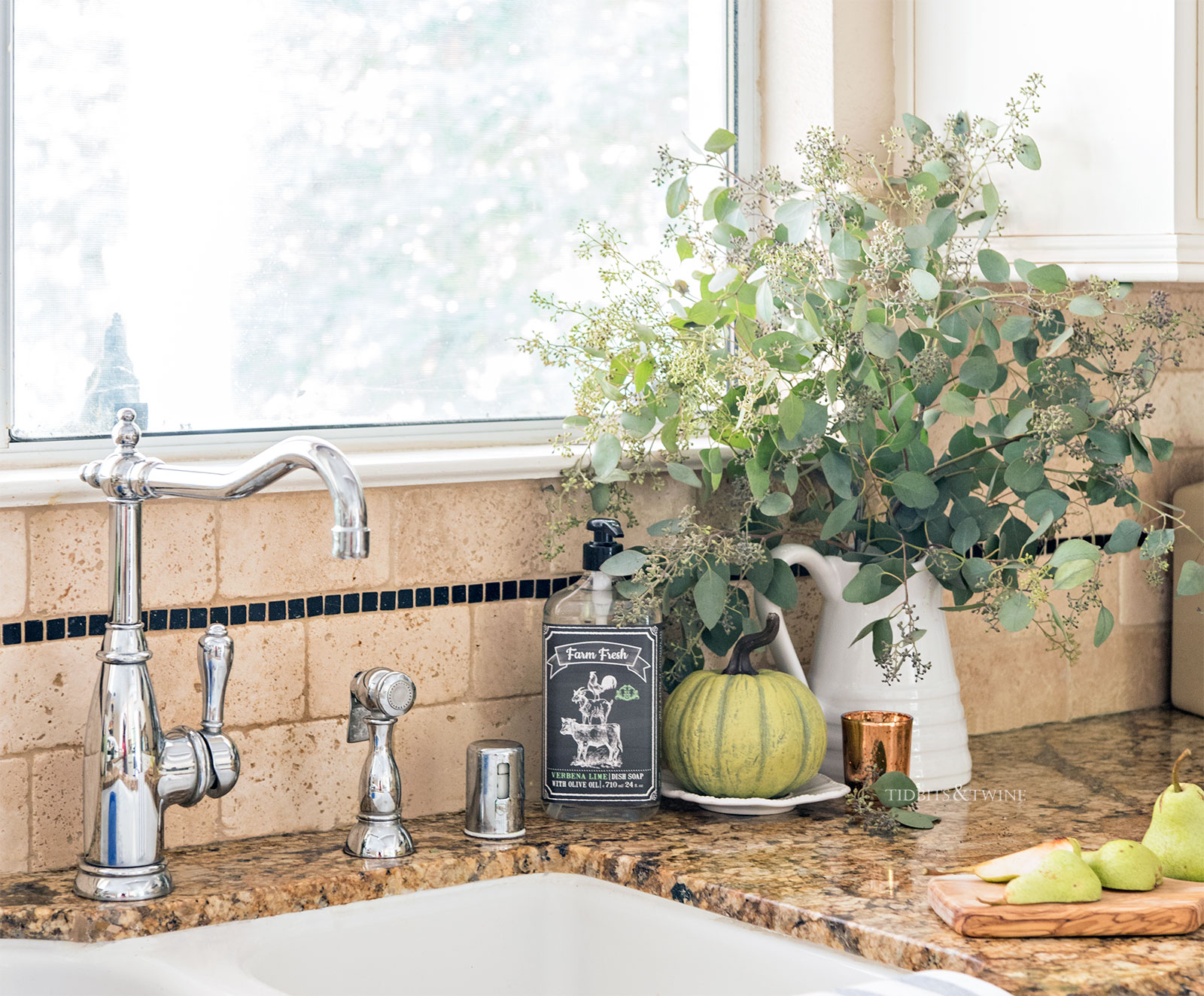 Wooden utensils are corralled in a white pitcher, which give me the perfect excuse to display my grandma's rolling pin.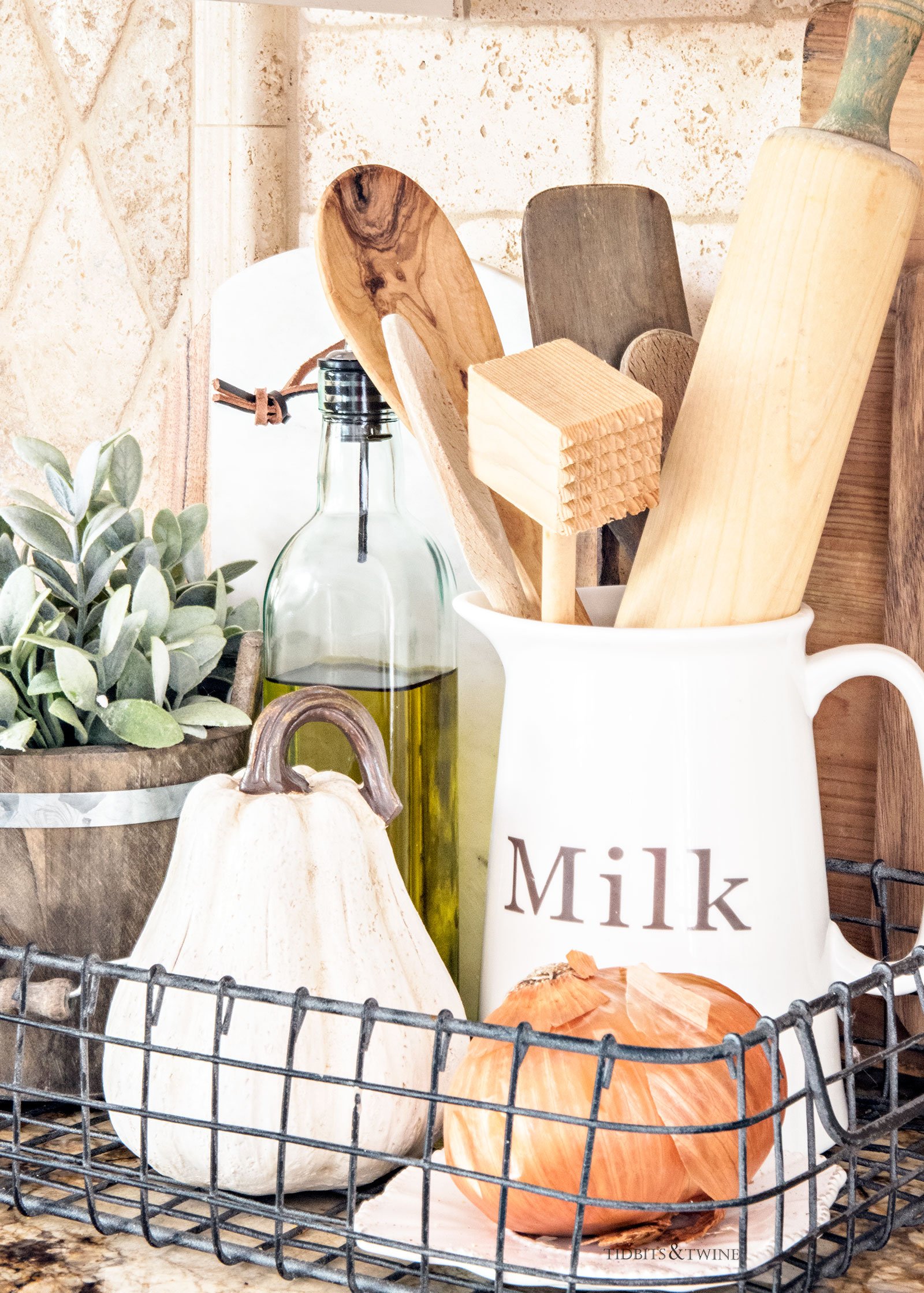 And that's my Fall kitchen tour! Simple and organic and in keeping with the style of the kitchen.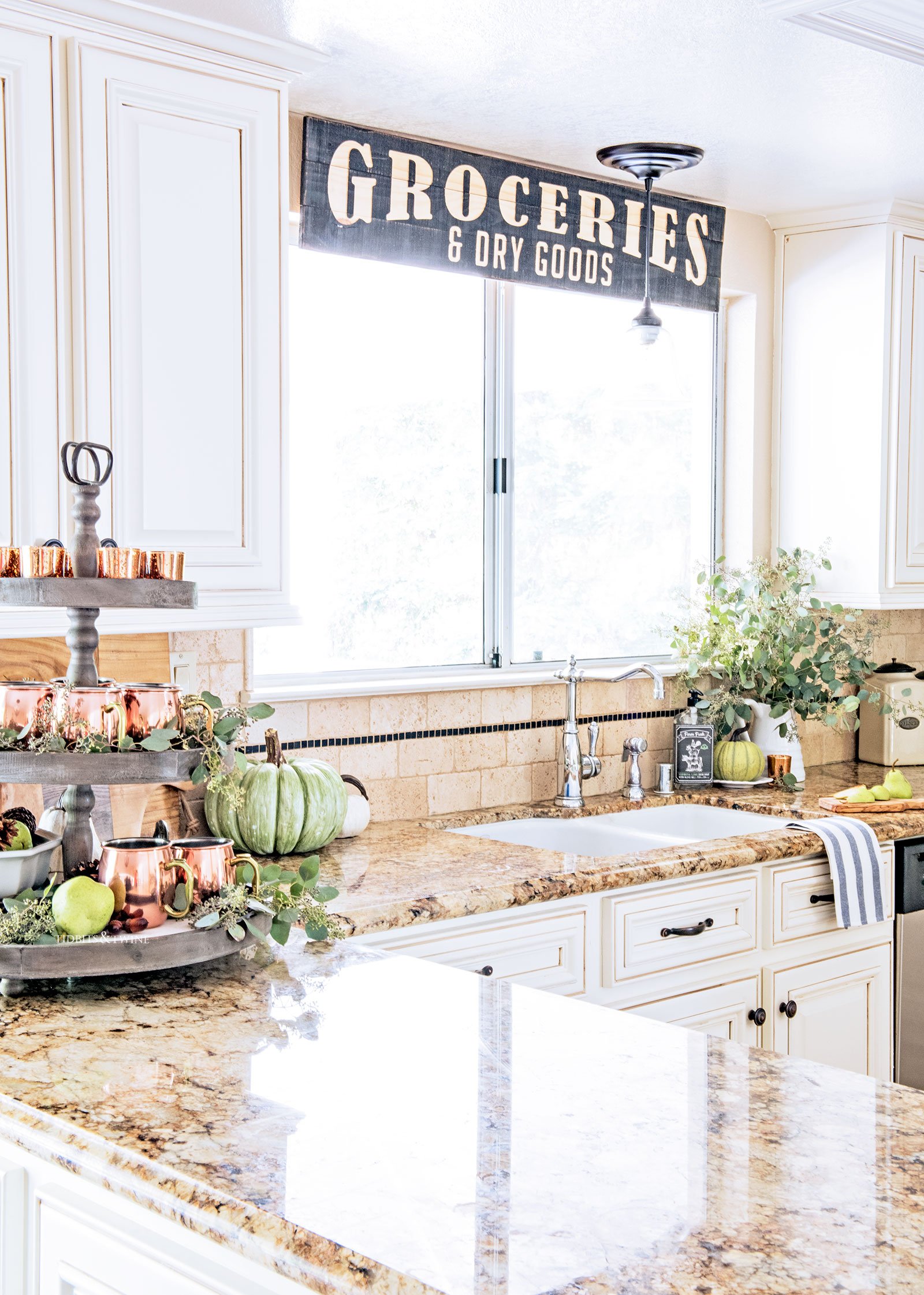 Shop My Kitchen

Thanks for stopping by! Don't forget to head over to visit April at House by Hoff to tour her beautiful dining room!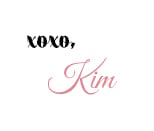 Like this tour? Be sure to PIN it!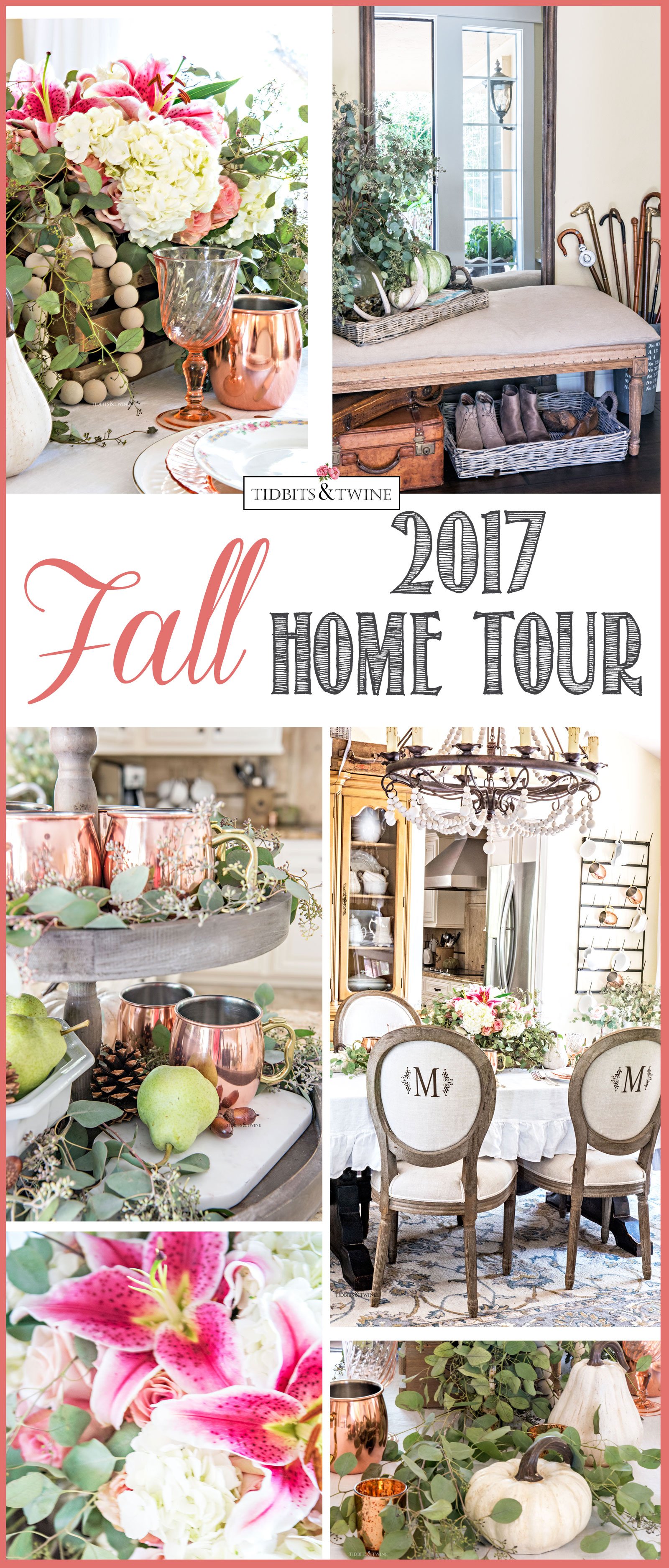 Join the Community
Let's keep in touch! Get exclusive artwork plus the latest news delivered directly to your Inbox!