There's something so magical to me about the warm glow of a Christmas tree – it's soothing, comforting, and peaceful.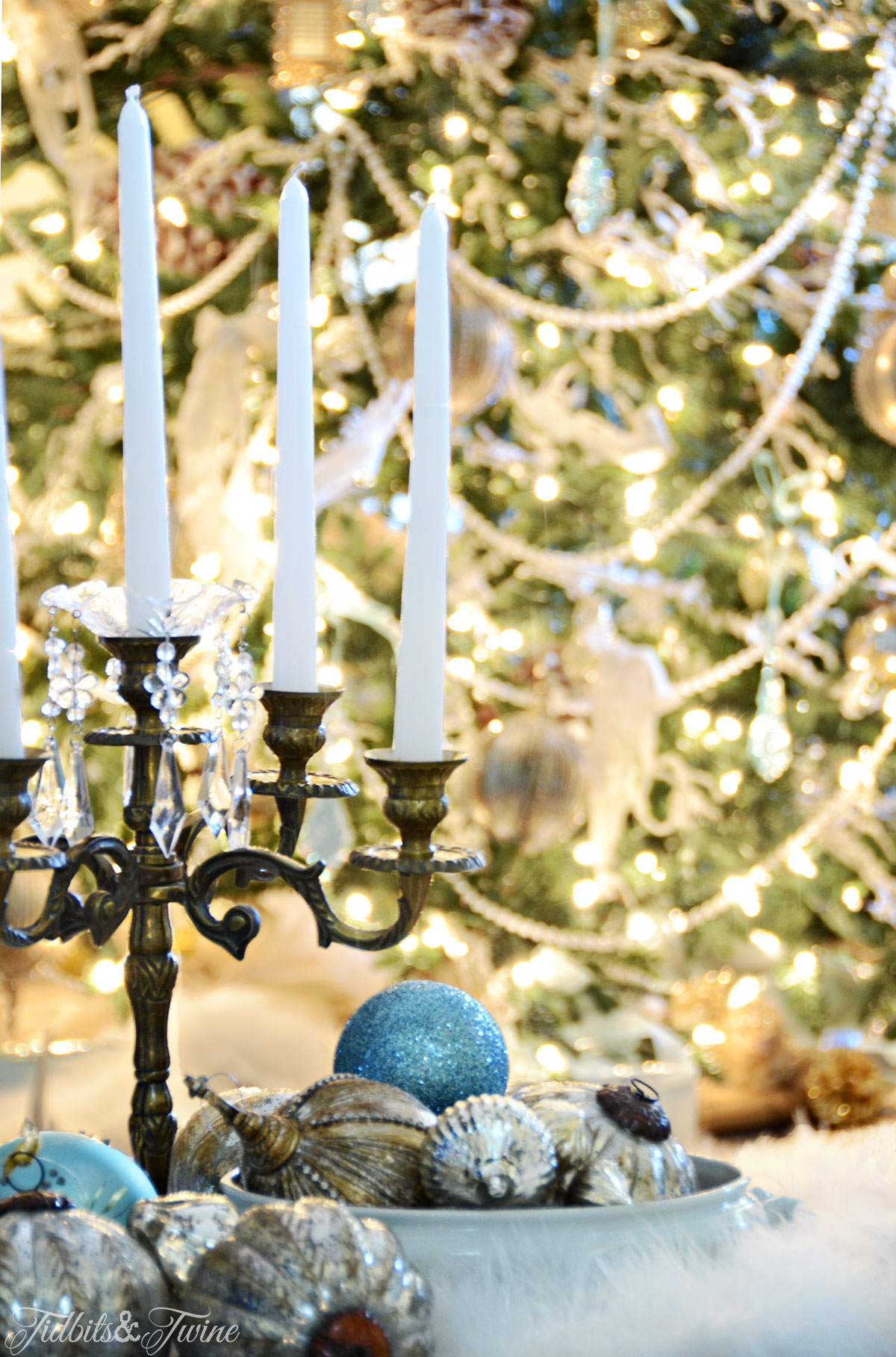 I love the way the lights twinkle and shine off the ornaments.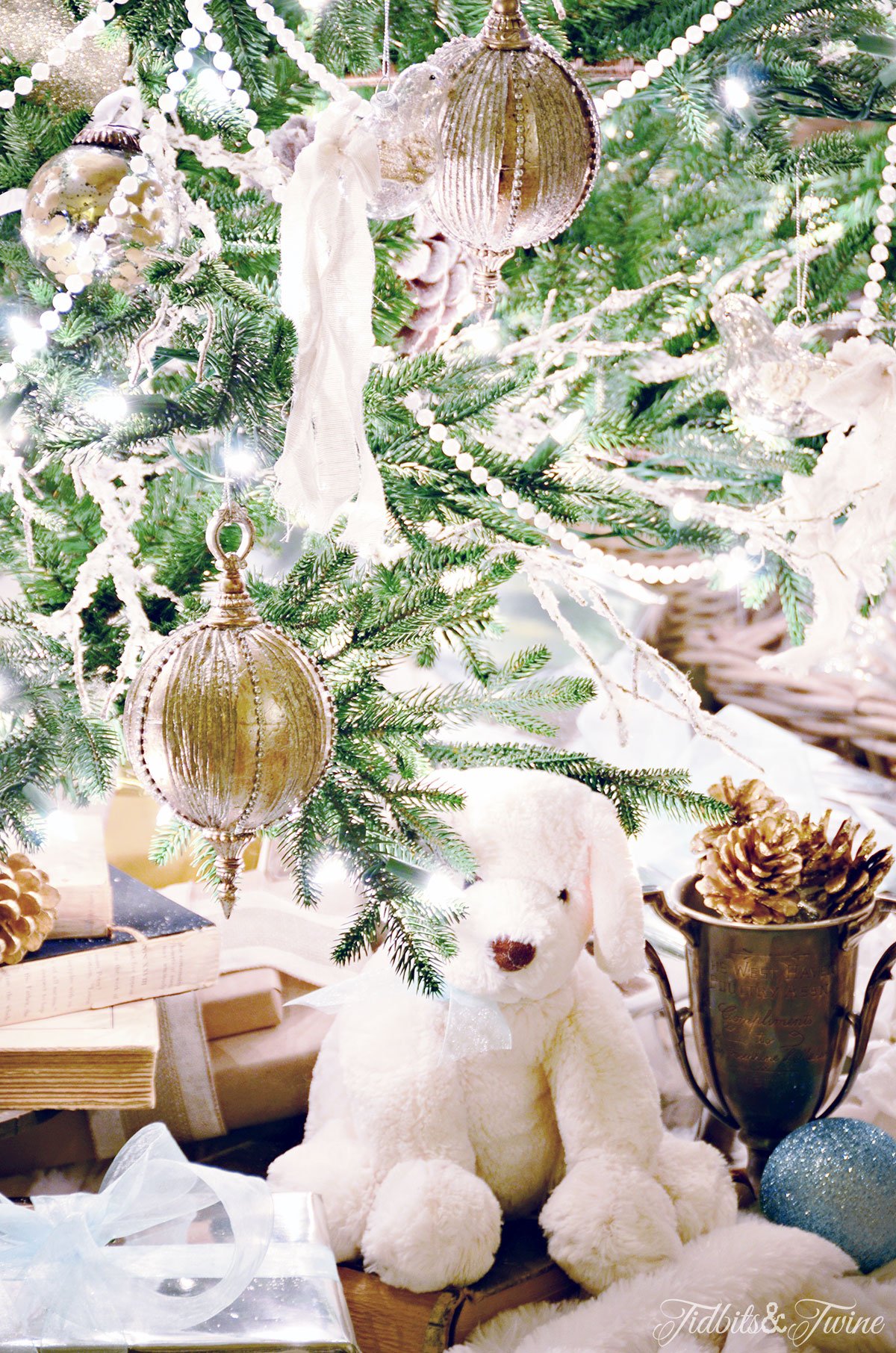 My family decorates the tree together every year, but I can never have the tree up as early as I'd like for fear that it will be completely dead by Christmas and a fire hazard. No matter how hard I try to remember to water the tree, it only lasts about two weeks before it starts to dry out.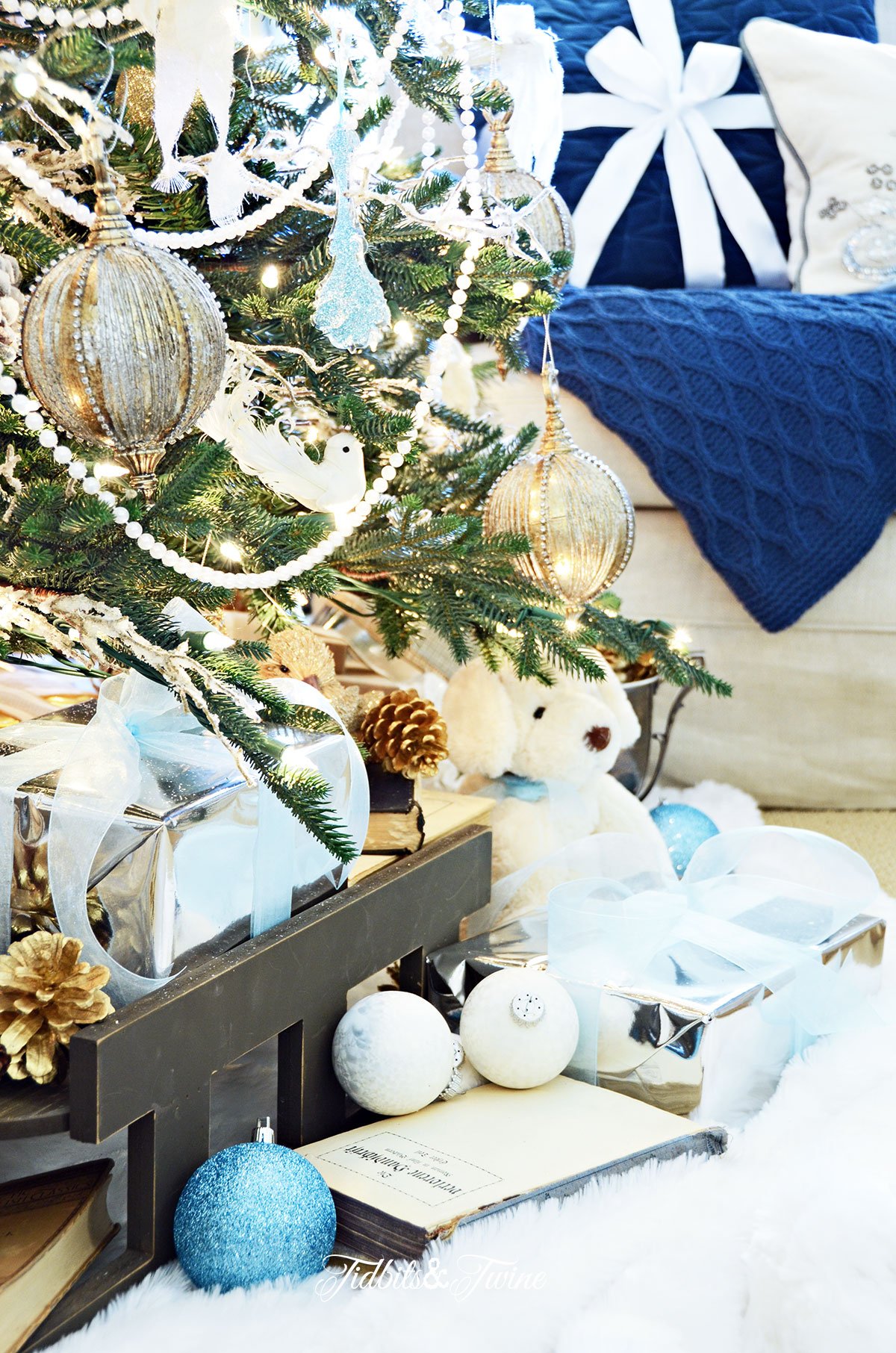 So this year, when Balsam Hill offered me a tree to decorate, I jumped at the chance, and I am honored to be one of their 12 Bloggers of Christmas.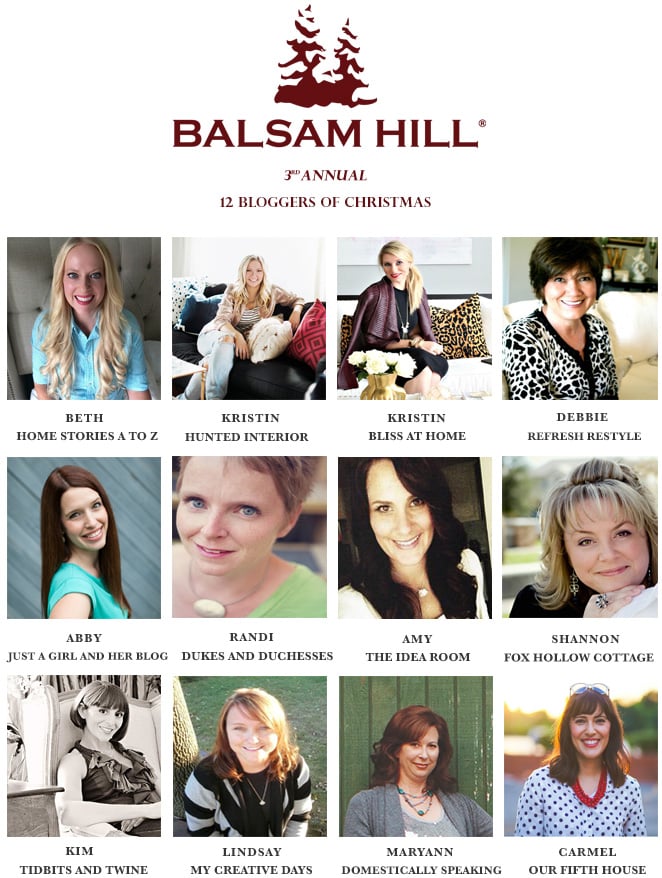 It all started when I spotted the Balsam Hill Carolina Hemlock.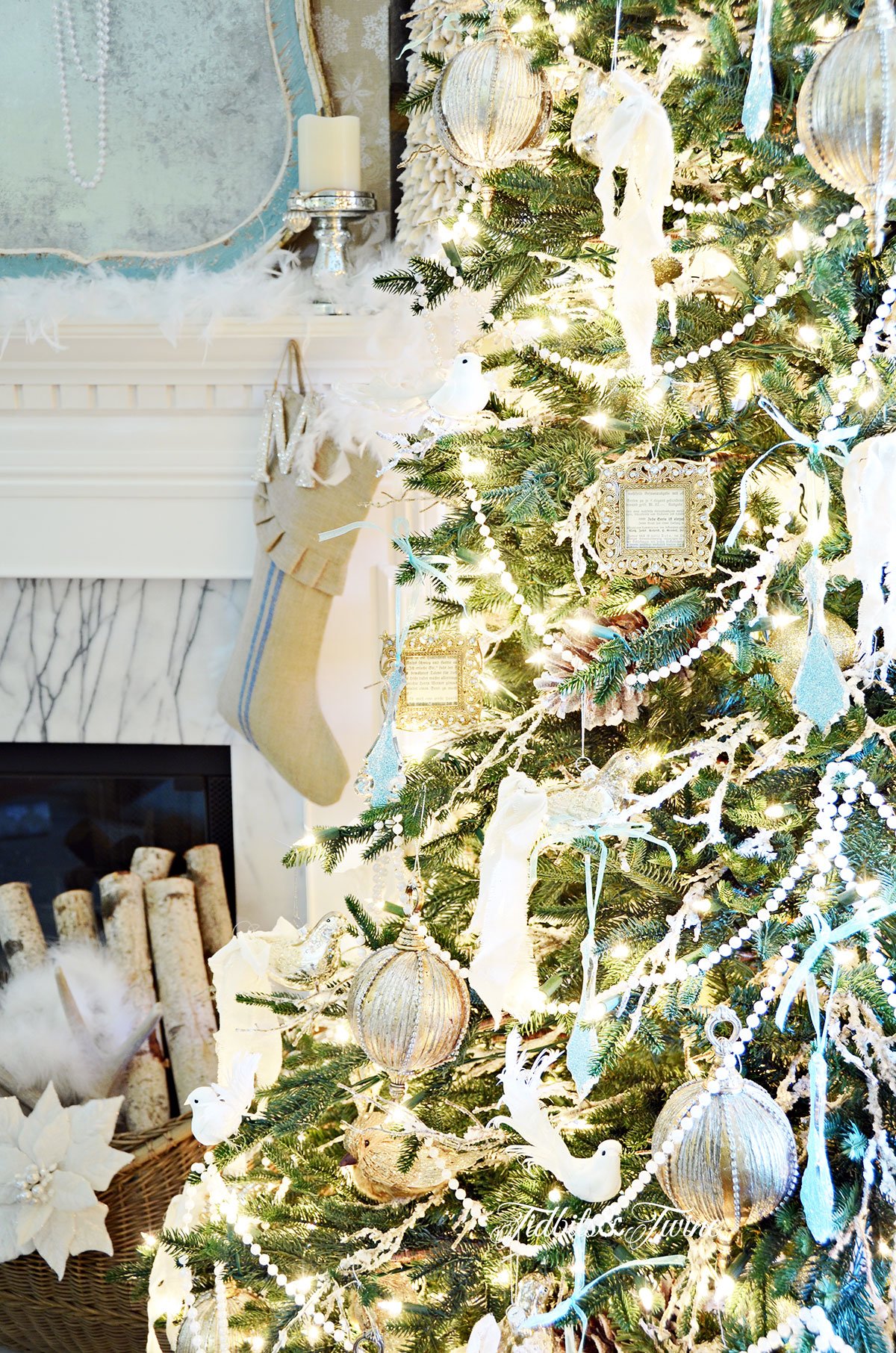 The tree has lots of space for big ornaments, sturdy branches, and easy-peasy setup. Now, not only could I put the tree up earlier than usual, but this tree is all mine, decorated just the way I want. A little bit vintage, a little bit feminine, and all me…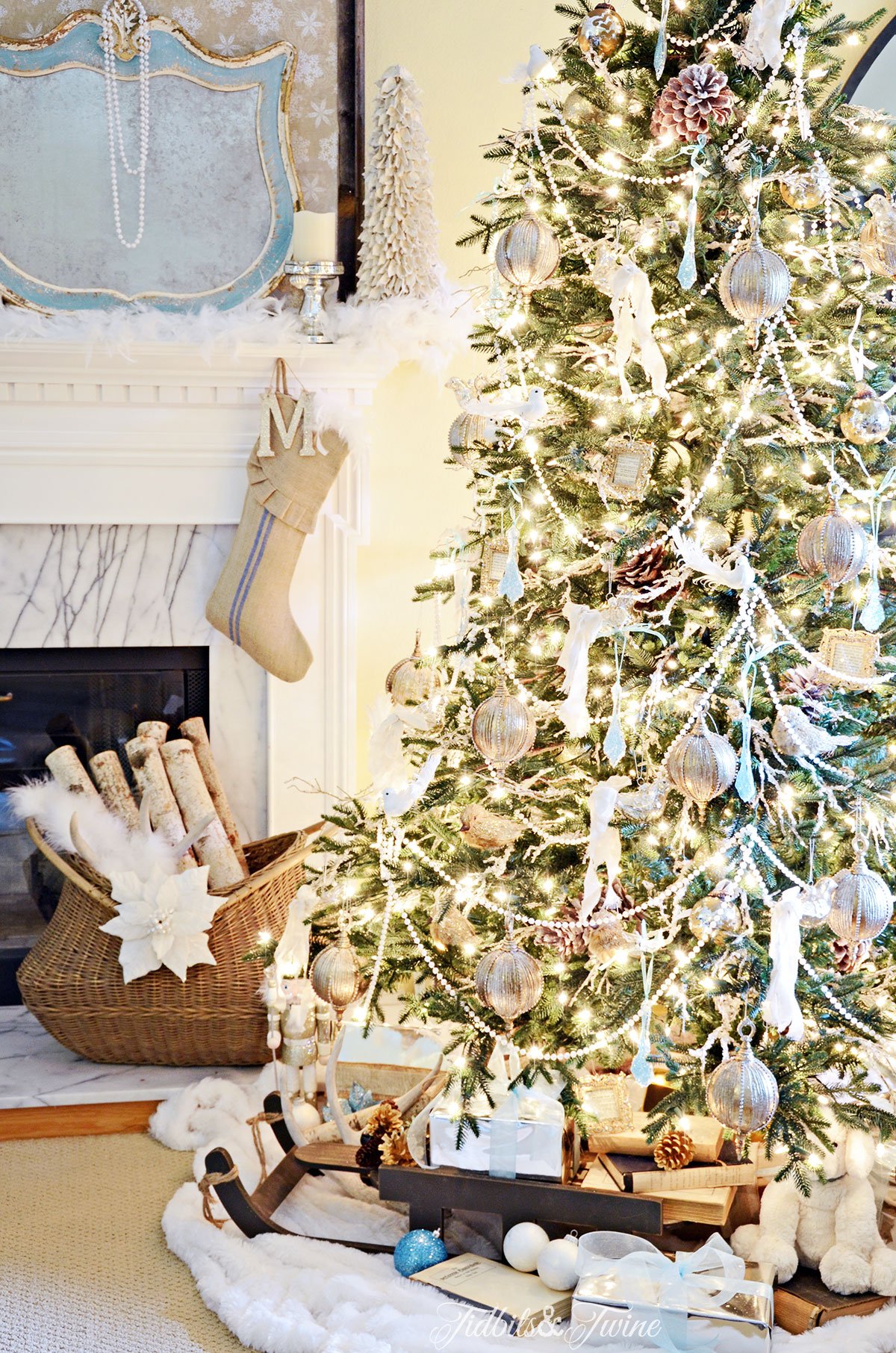 Vintage gold, silver, and white adorn my tree this year.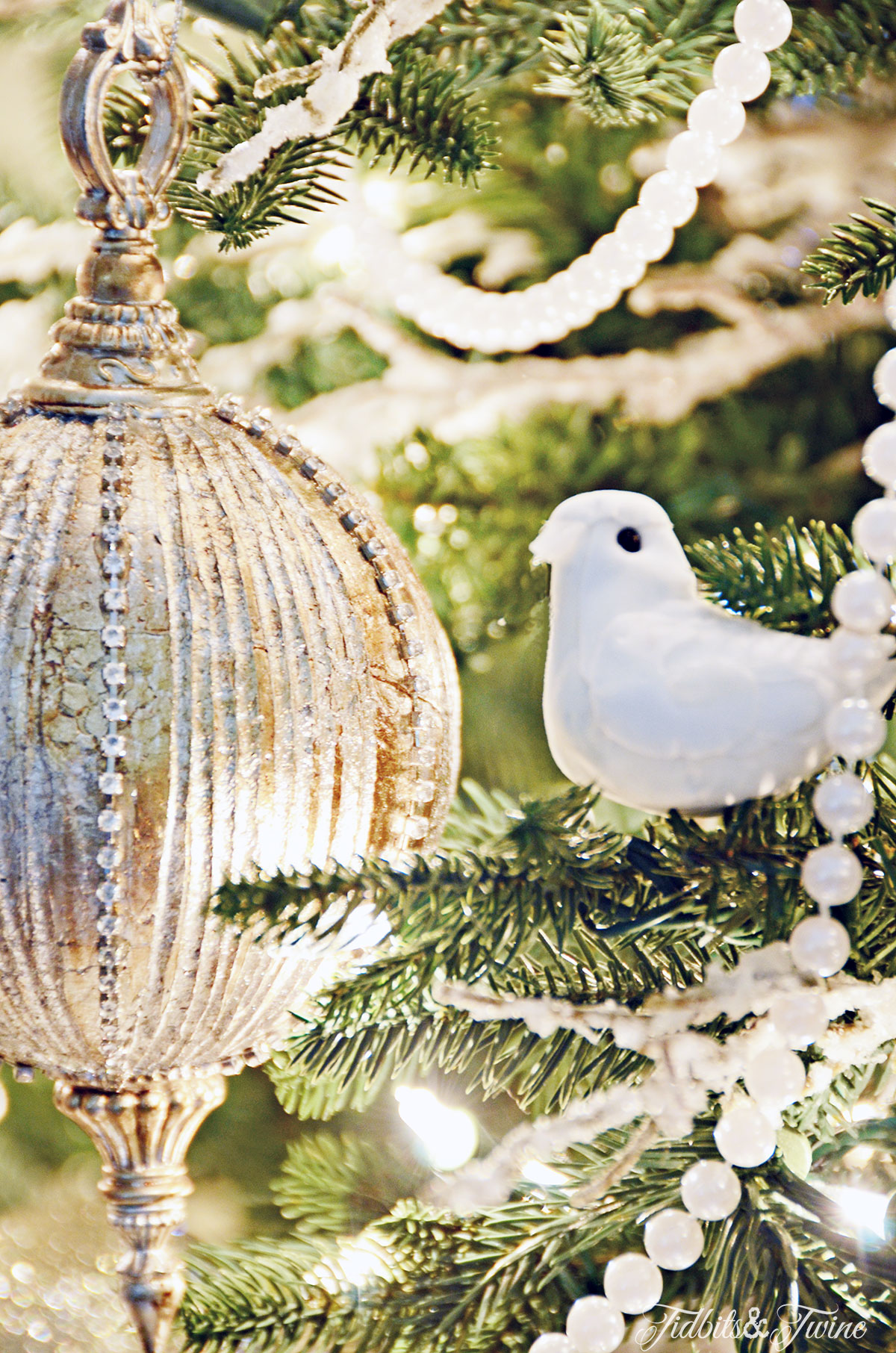 And my love of decorating with books applies even to my Christmas tree, with books nestled in among the presents underneath….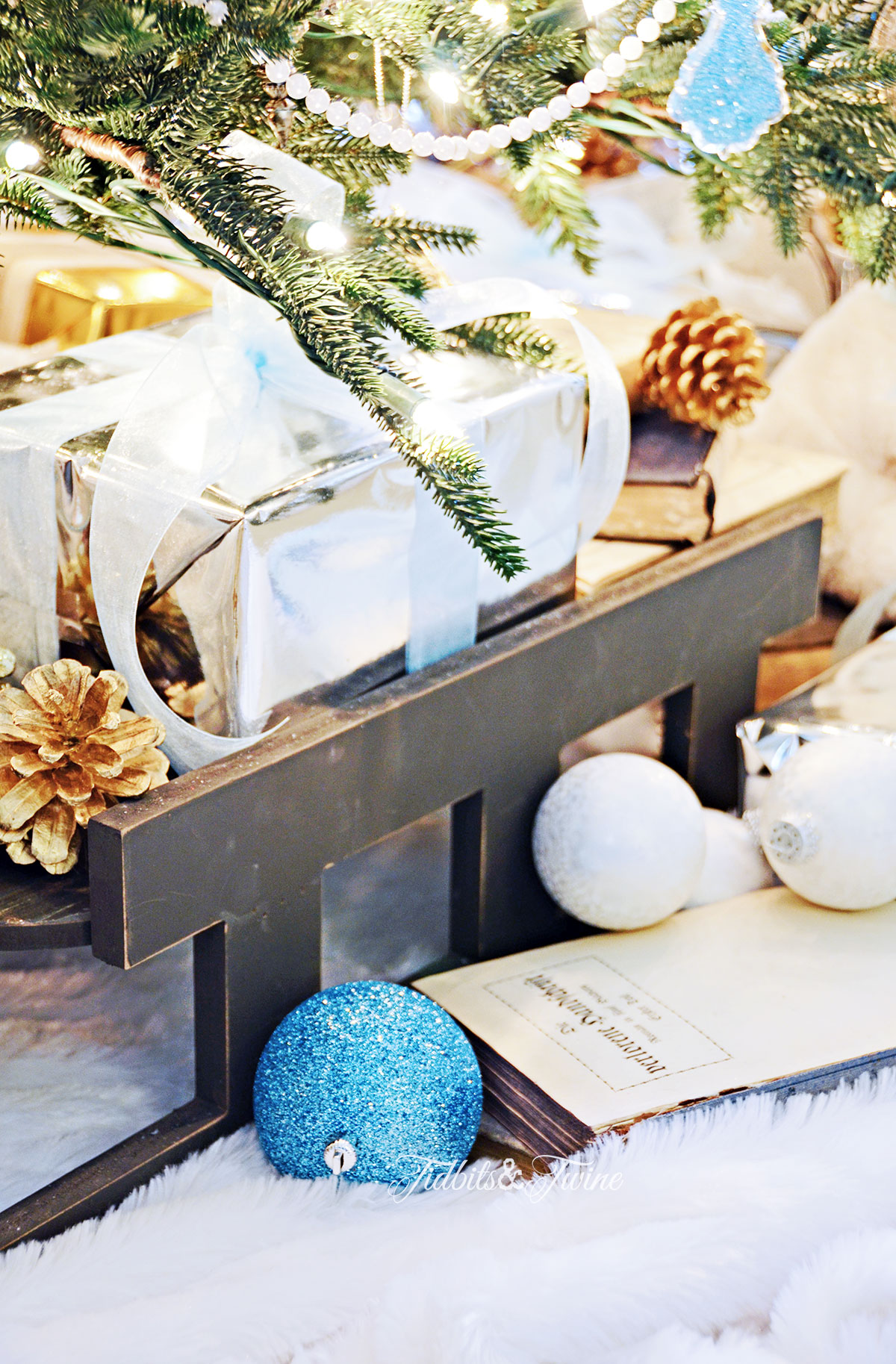 …and framed pages added to the ornaments.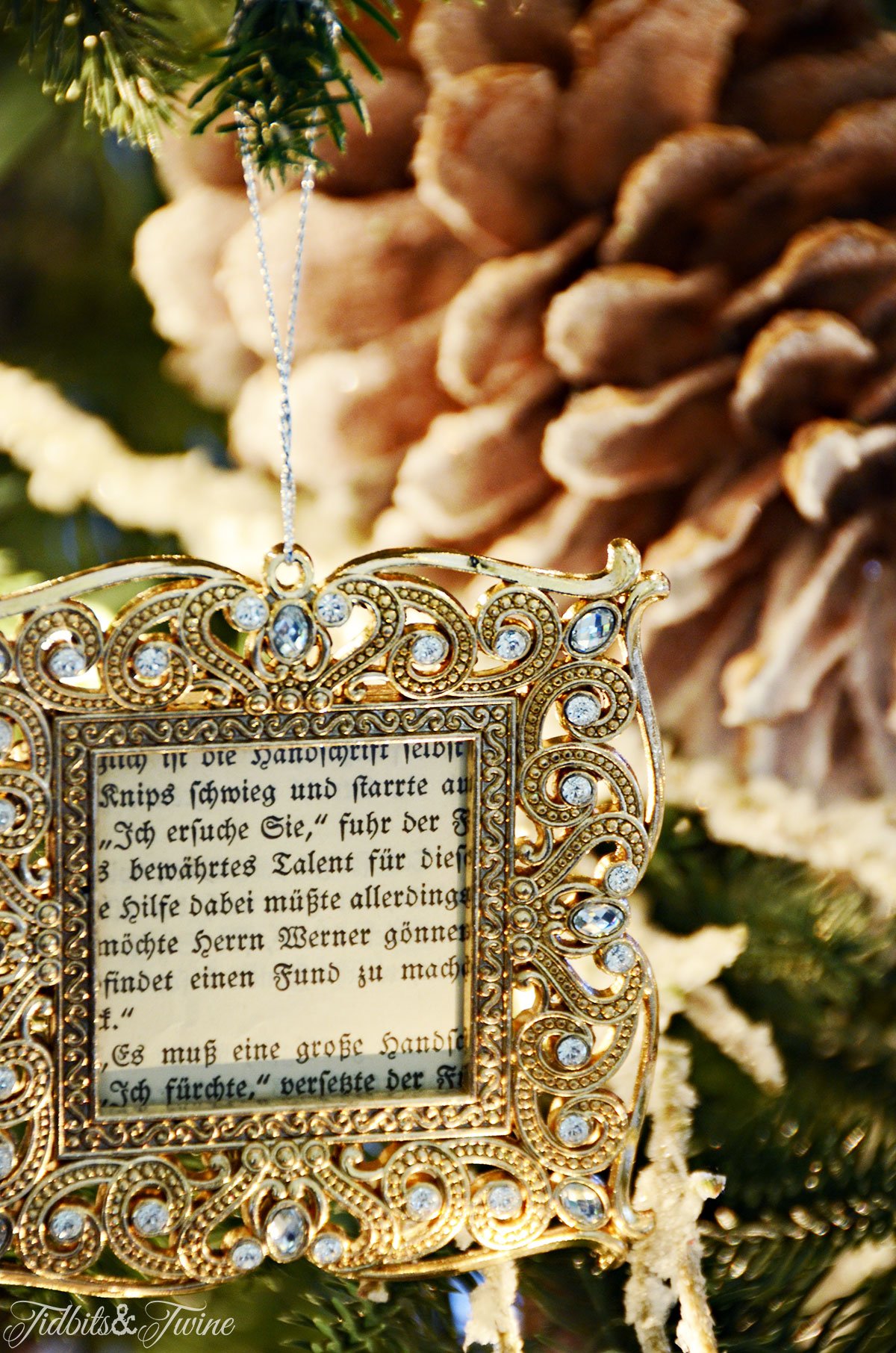 Small touches of Tiffany blue accent the tree…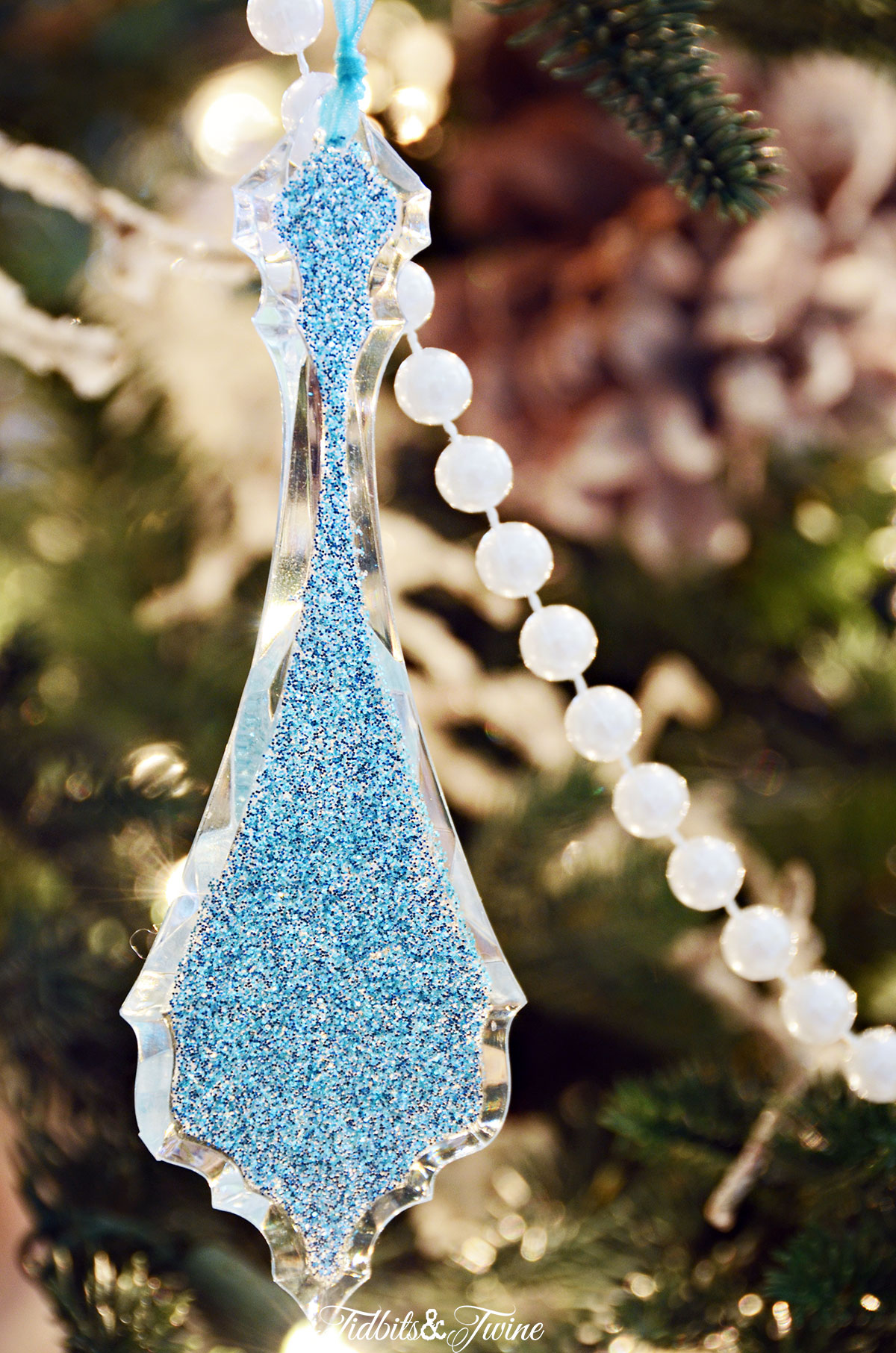 …and the surrounding room.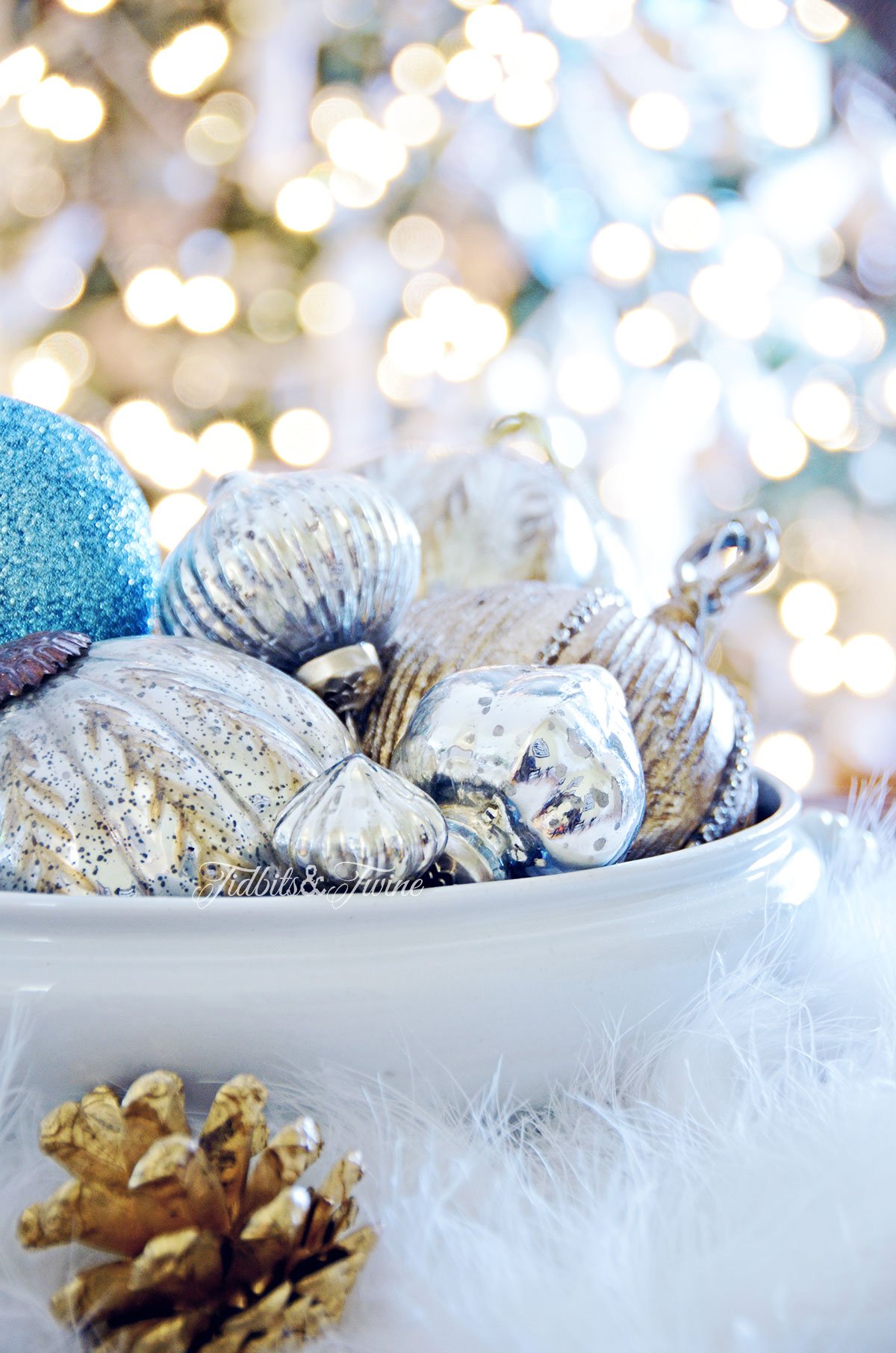 I had so much fun planning and decorating my very own tree this year.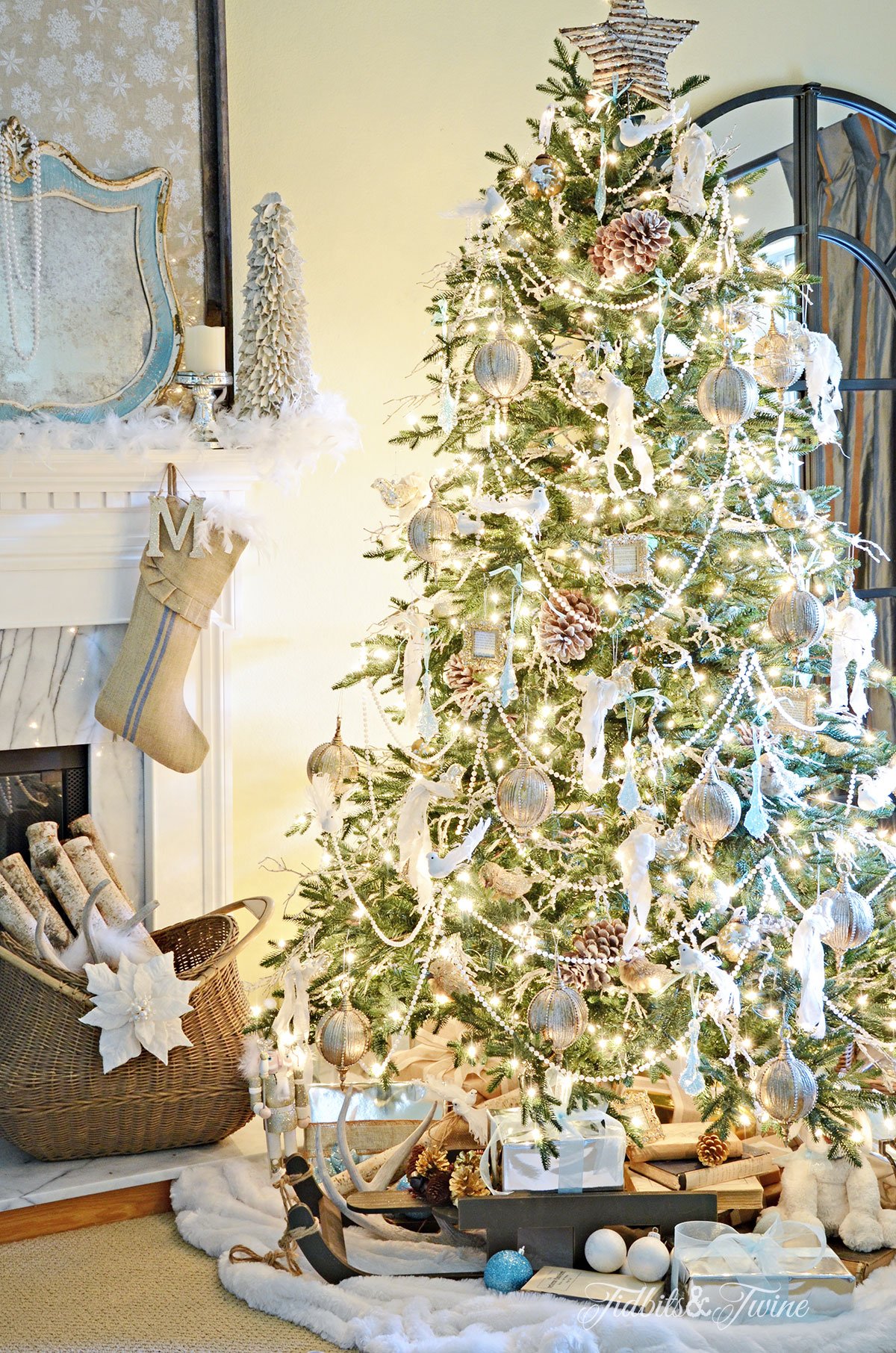 And at night, the warm glow of the lights reminds me of sleeping underneath the tree when I was little.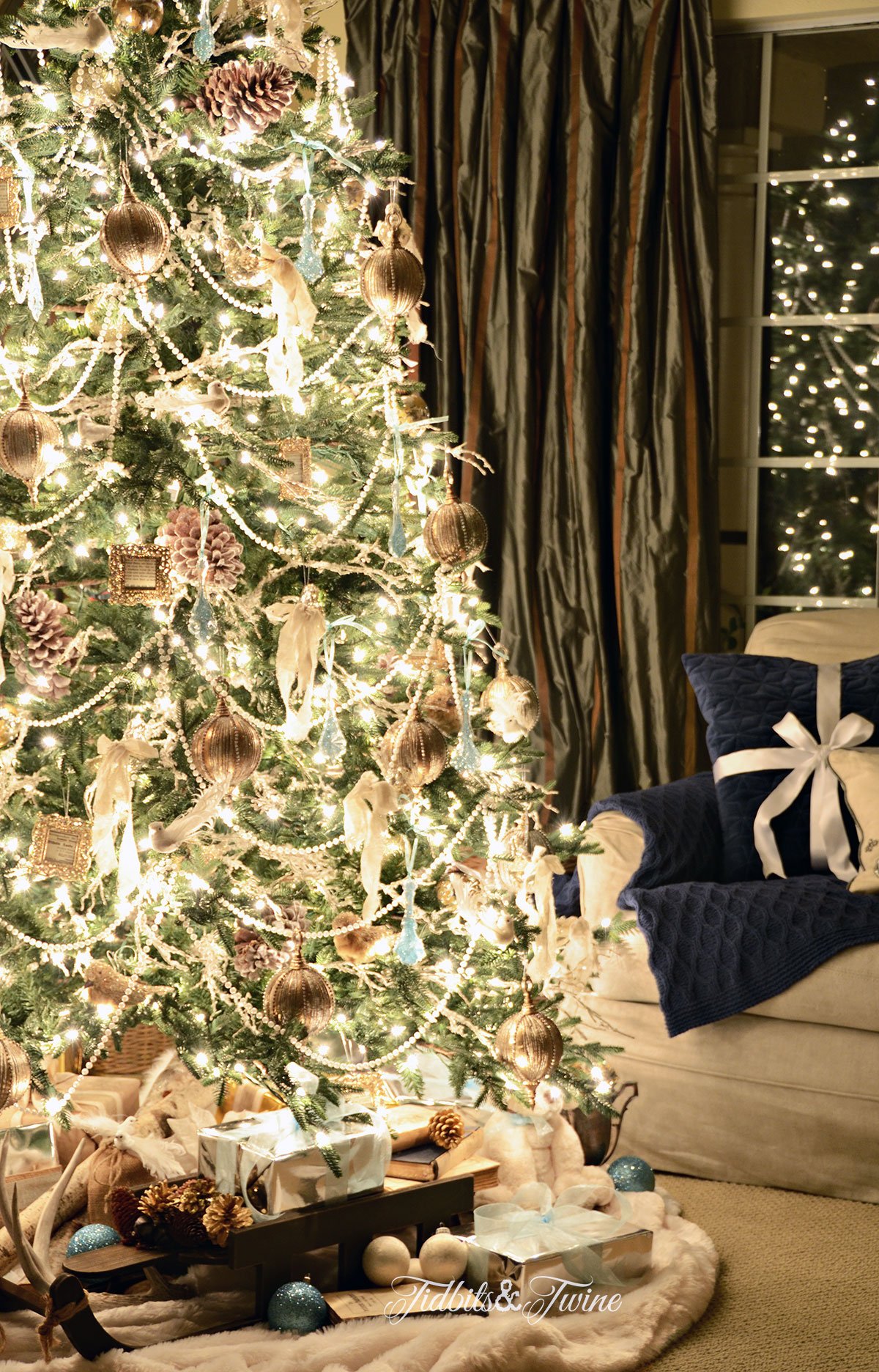 Ready for some fun giveaways?
Use TIDBITS&TWINE exclusive coupon code 12BTIDBIK2015 to receive $25 off a purchase of $200 or more. Code expires 1/31/2016 is one-time use per person and can't be combined with other coupons or sales.
Click here to enter to win!
You can also enter the Balsam Hill 12 Prizes from 12 Bloggers Giveaway for your chance to win!! Prizes include: 10 $100 gift cards, 1 $300 gift card, and 1 $750 gift card specifically toward a Balsam Hill tree of winner's choice. Visit Balsam Hill for all of the giveaway details. Good luck!
Next up on the tour tomorrow is Maryann from Domestically Speaking, but for now, pop over and visit Lindsay from My Creative Days to see her beautiful tree!
Here's the full schedule so you can get lots of different ideas for your tree this year!
A big thank you to Balsam Hill for sponsoring this post! As always, the opinions and words shared are my own.
The holiday season is officially here! Happy Holidays!

Sharing at: Savvy Southern Style
Join the Community
Let's keep in touch! Get exclusive artwork plus the latest news delivered directly to your Inbox!