So you love Cocal Chic! Here's everything you need to know about Coastal Chic style and how to achieve this beautiful look.
What is Coastal Chic Design
Your home is an interpretation of the beach itself and has an open, airy feel. The vibe is relaxed and casual where elements of the sand, sky, and surf all collide in a beautifully neutral palette with punctuations of blue.
Just to be clear, Coastal Chic is a decorating style, which is quite different than a Nautical theme, although the two are often confused. It is an interpretation of the coast, not a literal translation.
Coastal Chic Color Palette
Neutrals are the foundation of Coastal Chic design. White, beige, cream are all staples in Coastal furnishings. Pops of color reminiscent of the surf and sky include shades of blue (including navy) and green. You'll find a bit of yellow in Coastal as well, but it's very muted.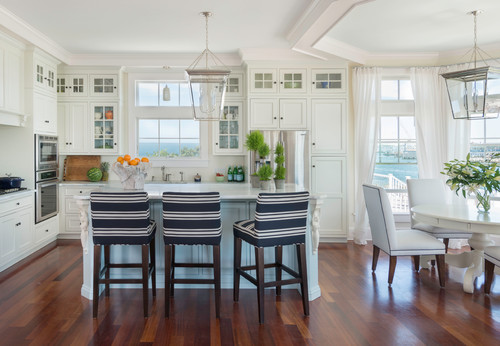 Photo by Kate Jackson Design – Discover kitchen design inspiration
Coastal Textiles
Textiles in Coastal Chic design tend to be lightweight, relaxed, and comfortable. You won't see luxe fabrics that require dry-cleaning in a Coastal Chic room! Instead, everything should be practical and approachable. Basics include cotton, linen, sisal, rattan, and wood. While you won't find exotic prints, classics still have a place in Coastal Chic, especially stripes, which are reminiscent of nautical (be careful not to use them in a way that is reminiscent of a themed room!)
Key Characteristics of Coastal Chic
Neutral, natural furnishings
Casual, lightweight fabrics like cotton and linen
Pops of blue or green in accent pieces
Light wood reminiscent of driftwood
Sisal or gray-washed wood flooring
Beaded chandeliers
Natural decor like seashells, driftwood, and flowers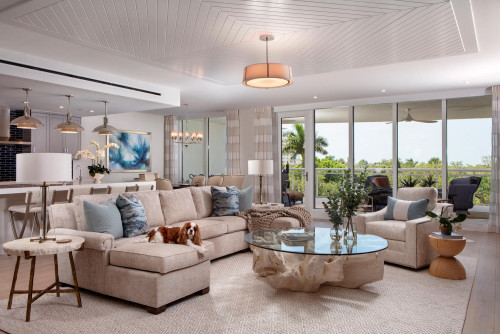 Photo by J Lynn Design Group – Search living room pictures
GET MY CURATED SHOPPING GUIDE AND FAV FINDS!
Sign up here and I'll send you my favorite retailers that cater to Coastal Chic Style! Plus, I'll share some of my latest favorite finds I think you'll enjoy.
Looking for a little extra guidance? Check out these resources…
1. Read this article where I list out my BEST decorating advice no matter your style.
2. Check out this piece where I break down some of the easily avoidable mistakes people make when decorating.
3. Sign up for more tips! Get the FREE email series, Decorating Made Easy: 5 Tips You Should Know, and join the 10,000 subscribers who already receive the weekly decorating articles.
Not sure if Coastal Chic is right for you? Take the Design Style quiz!
Most people embody more than one style, so take the quiz multiple times to flesh out all of the styles that appeal to you! Just like your personality, your design style should be unique and evolving.
P.S. Don't forget to check your email! I'll be in there with more tips to transform your home…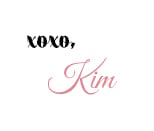 Join the Community
Let's keep in touch! Get exclusive artwork plus the latest news delivered directly to your Inbox!