If you follow me on Facebook, then you'll know I had heart palpitations when I saw two lonely seltzer bottles sitting on the shelf in HomeGoods.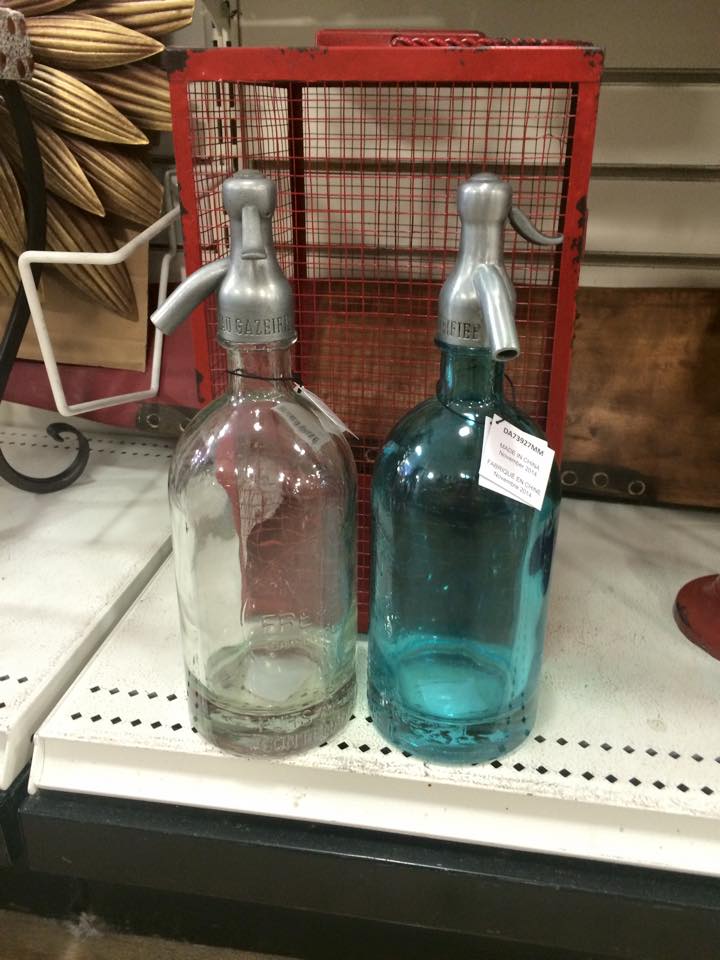 Don't they just scream, "Take me home"?!
I *love* a seltzer bottle, vintage or otherwise! I find the colors so beautiful.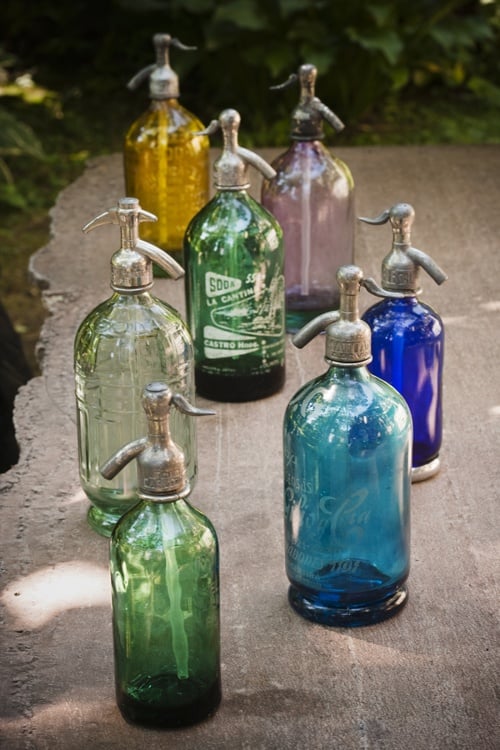 And they look great when displayed as a collection…..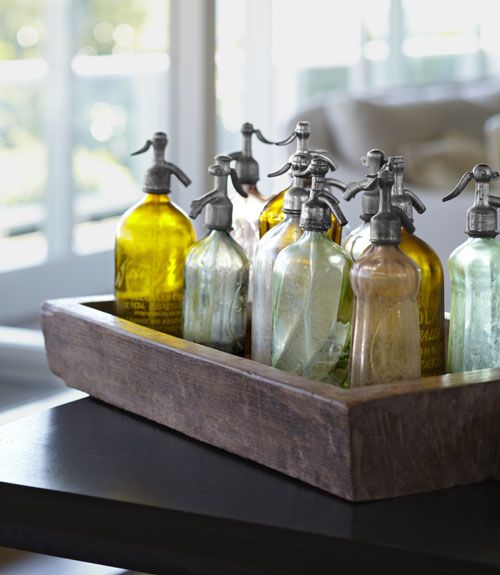 Or even when standing alone.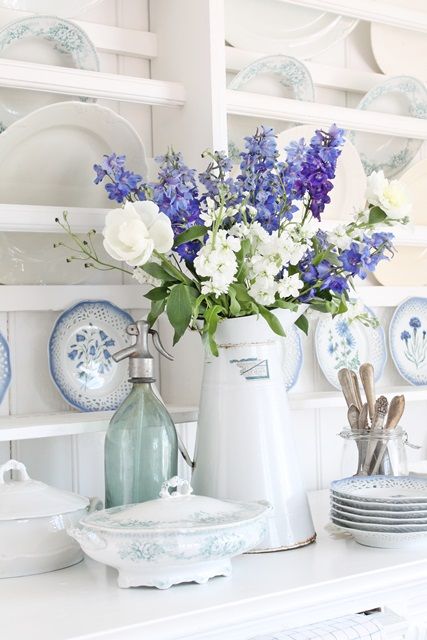 For me, it's the balance between their utilitarian purpose and their graceful curves that make them so beautiful.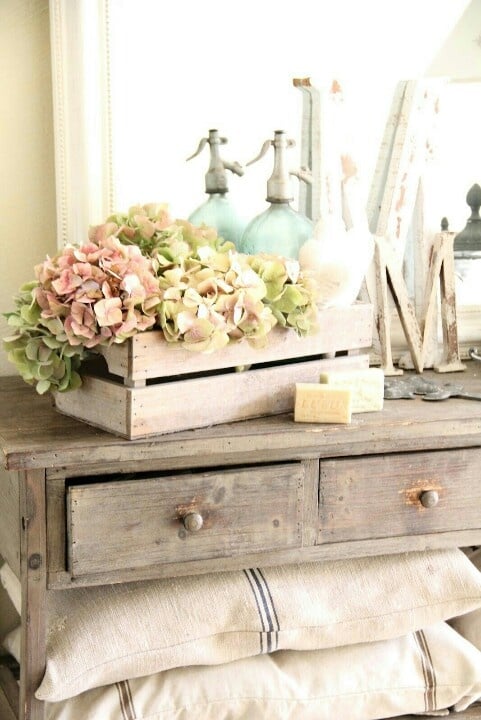 Also known as "soda siphons", vintage seltzer bottles have become collectibles and some are even quite valuable. These bottles first made an appearance in the early 1900's in Paris and gained popularity across the globe until the WWII era, when many of the factories producing them were shut down. Vintage soda bottles are marked with the manufacturing information. The markings on European bottles are often etched, whereas U.S.-made bottles might be either stamped or etched.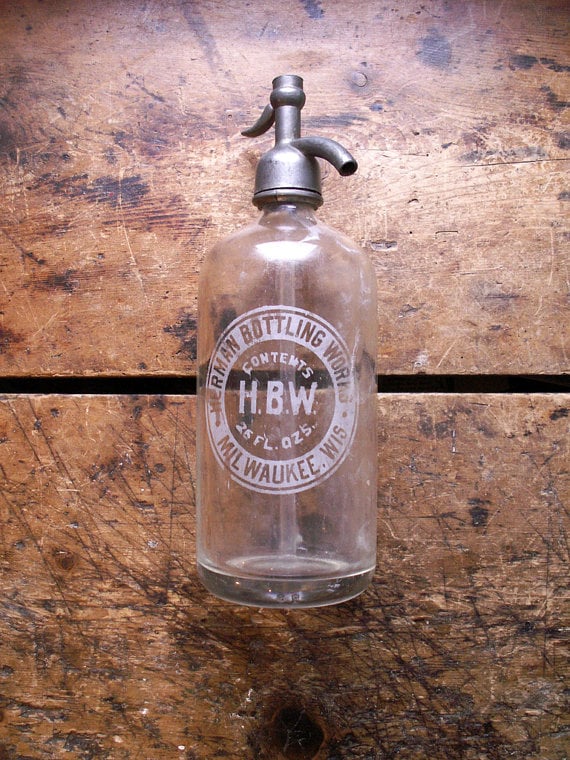 One word of caution – Many bottles for sale at flea markets and antique stores do not have the original top paired with the bottle. If both the metal top and the glass have markings, make sure they match!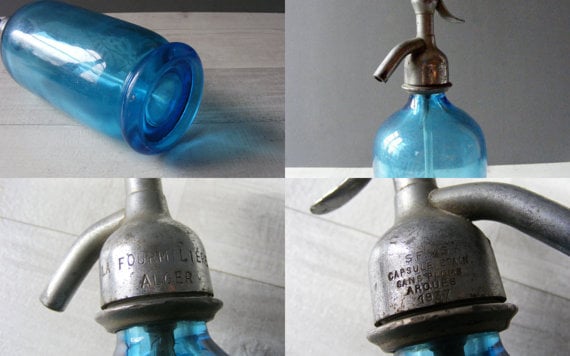 So what did I do with my new purchase?

Currently, it's sitting in my dining room on the buffet. It's not vintage and doesn't function as an actual seltzer bottle, but the top does unscrew so the bottle can be filled. But honestly, who cares!!! Look how pretty she is!

Join the Community
Let's keep in touch! Get exclusive artwork plus the latest news delivered directly to your Inbox!