DIY Traditional Christmas Wreath
I'm traveling today but wanted to quickly pop in to share with you a Christmas wreath tutorial that is simple and practical. I recently showed you how my DIY Christmas wreath turned out, but in fact, this was the second wreath I made this year and admittedly, not very traditional. {You can see how it looks HERE}
The first wreath I made was more traditional and while I loved how it turned out, I didn't like how it coordinated with the other decorations on my porch and so, I made a second. What's so interesting is that I only changed two items and yet the wreath took on a whole different look!
Step 1 – Supplies
When prepping to make your wreath, it's not important that you know exactly what you're going to create, but rather than you have a general idea.
I used:
Snow covered twigs
Snowy pine branches
Linen and burlap ribbon
Various Christmas ornaments
Green floral wire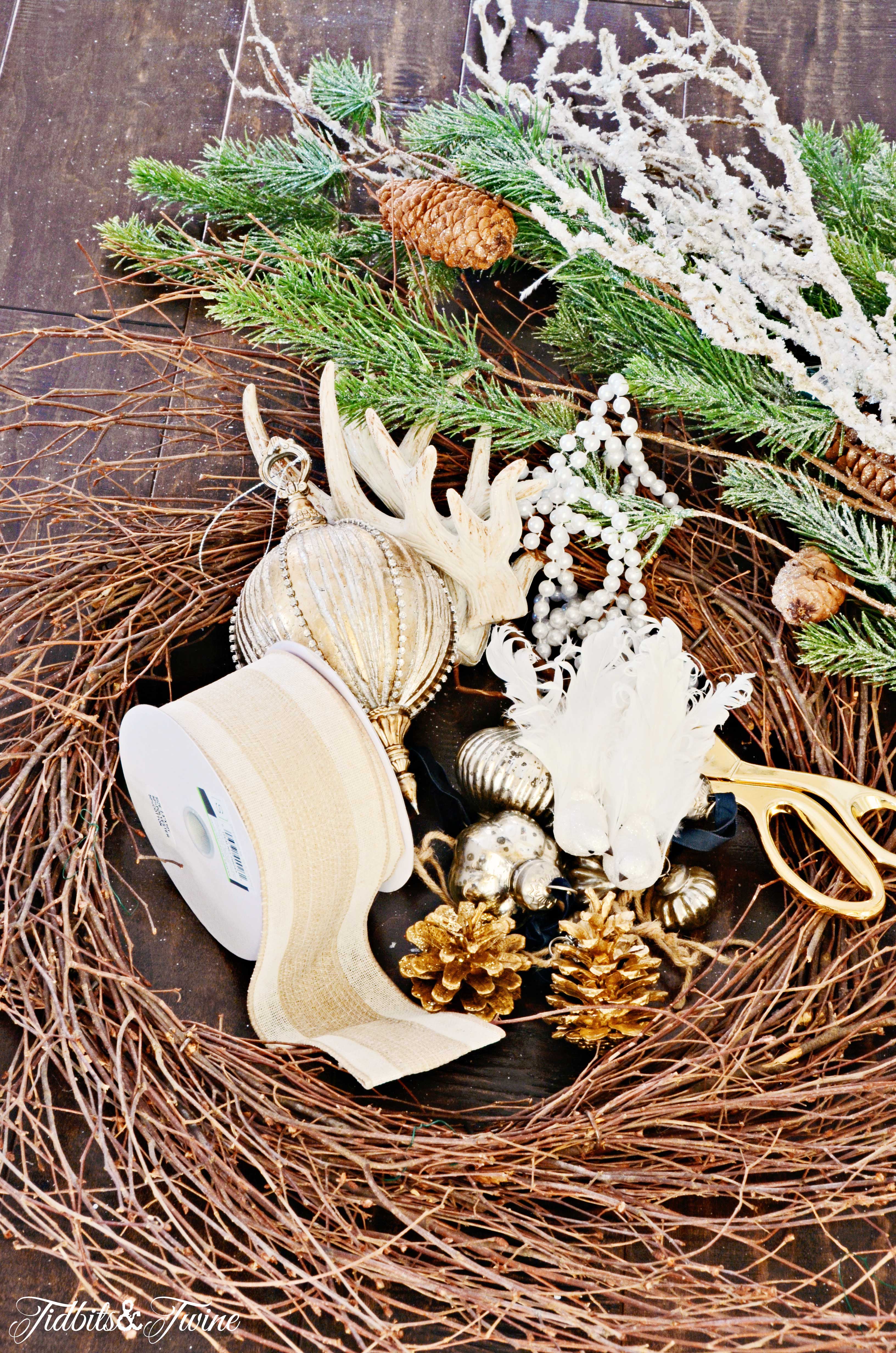 Step 2
I wired the snow-covered twigs to the wreath to create a base. I had already decided that I wanted the focal point of the wreath to be on the left-hand side, so I added the snow branches to only the right-hand side.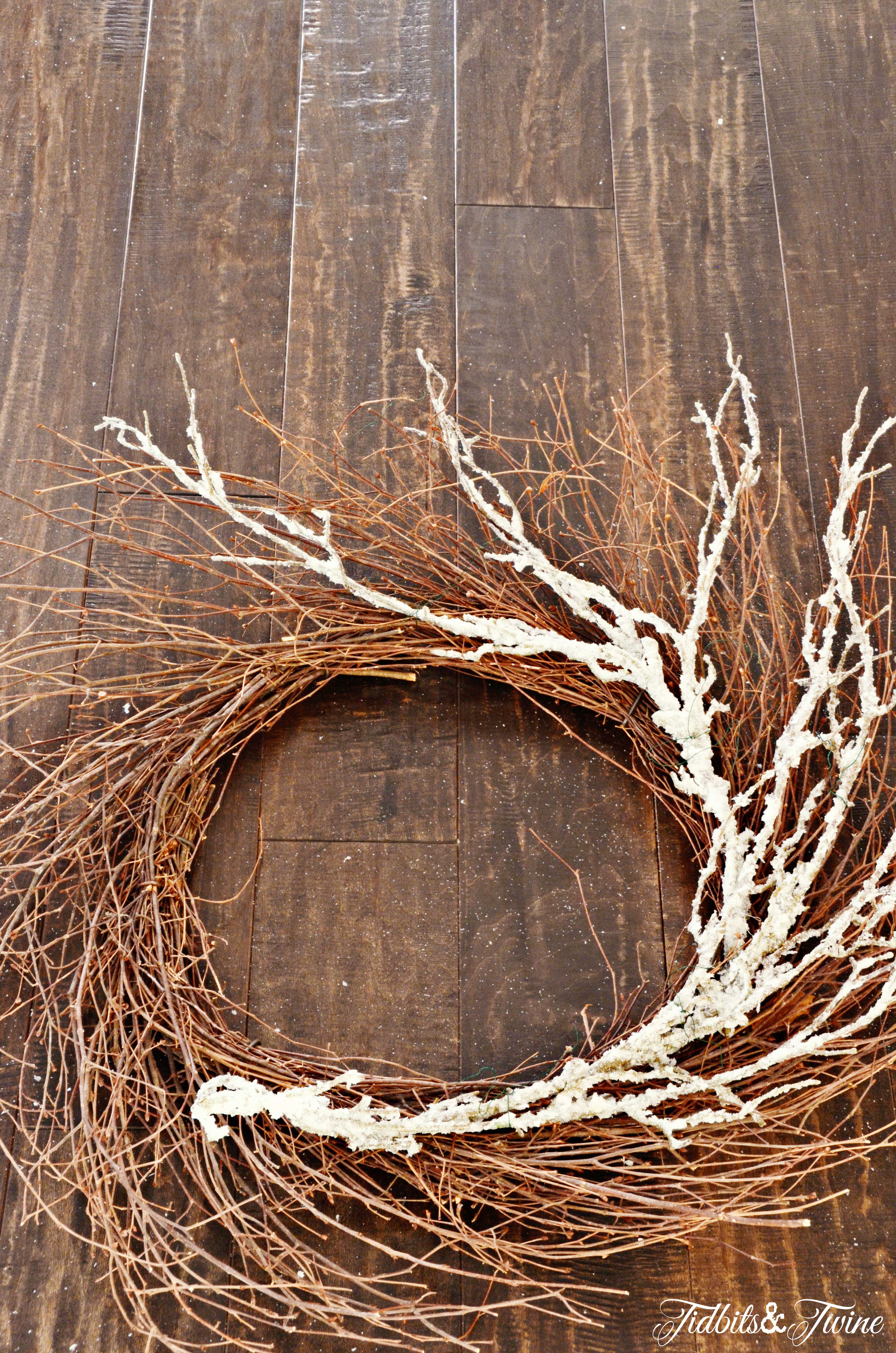 Tip: Don't clip your floral wire short until the wreath is hanging in case you need to add more items or tighten some down.
Step 3
I then added a few branches of snowy pine to the left-hand side to form the base of my focal point.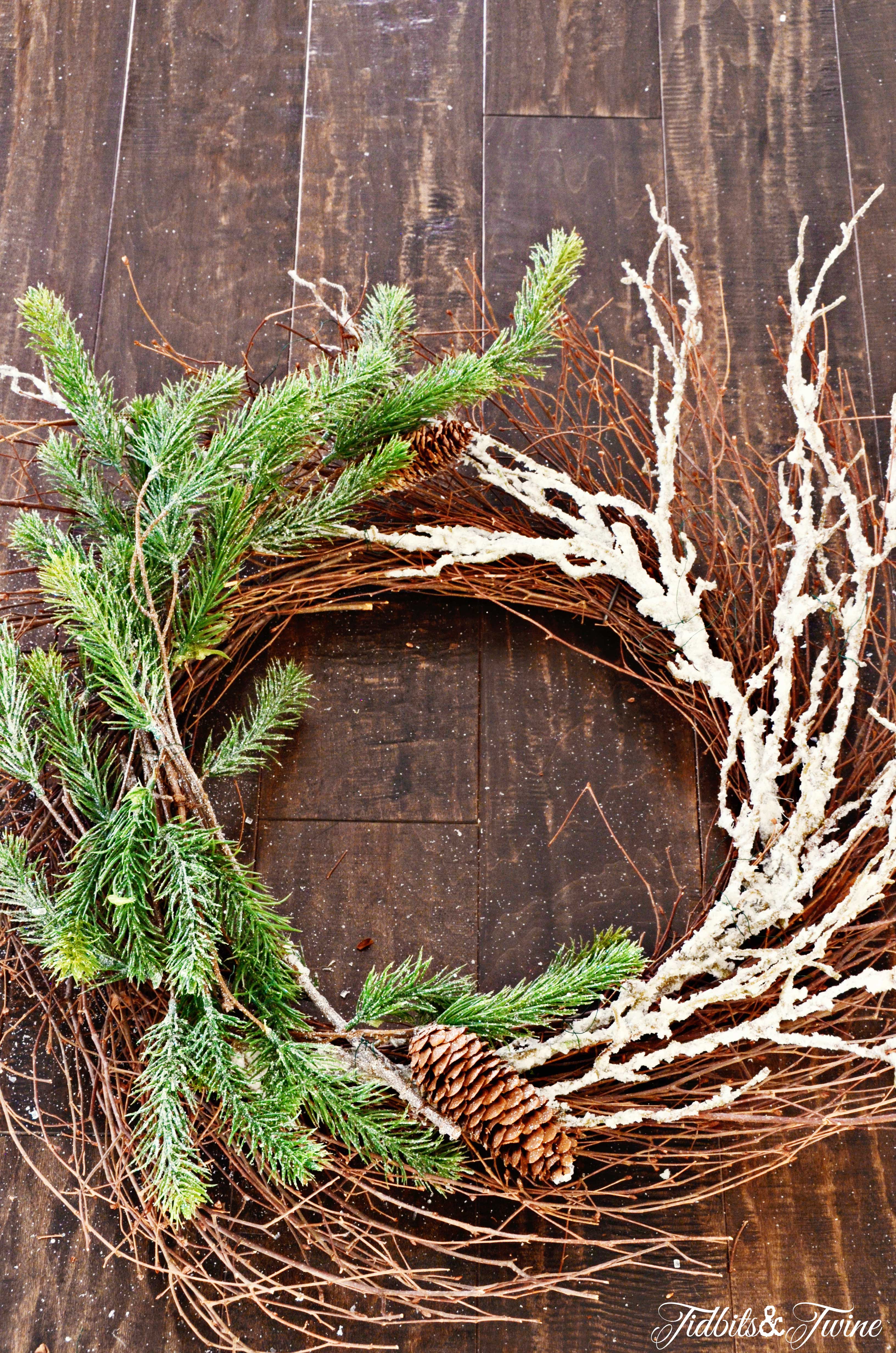 Step 4
At this point, I started adding accessories to the wreath. I decided to do a center bow with ornaments and embellishments hanging down from there, so I started with the bow and main ornament.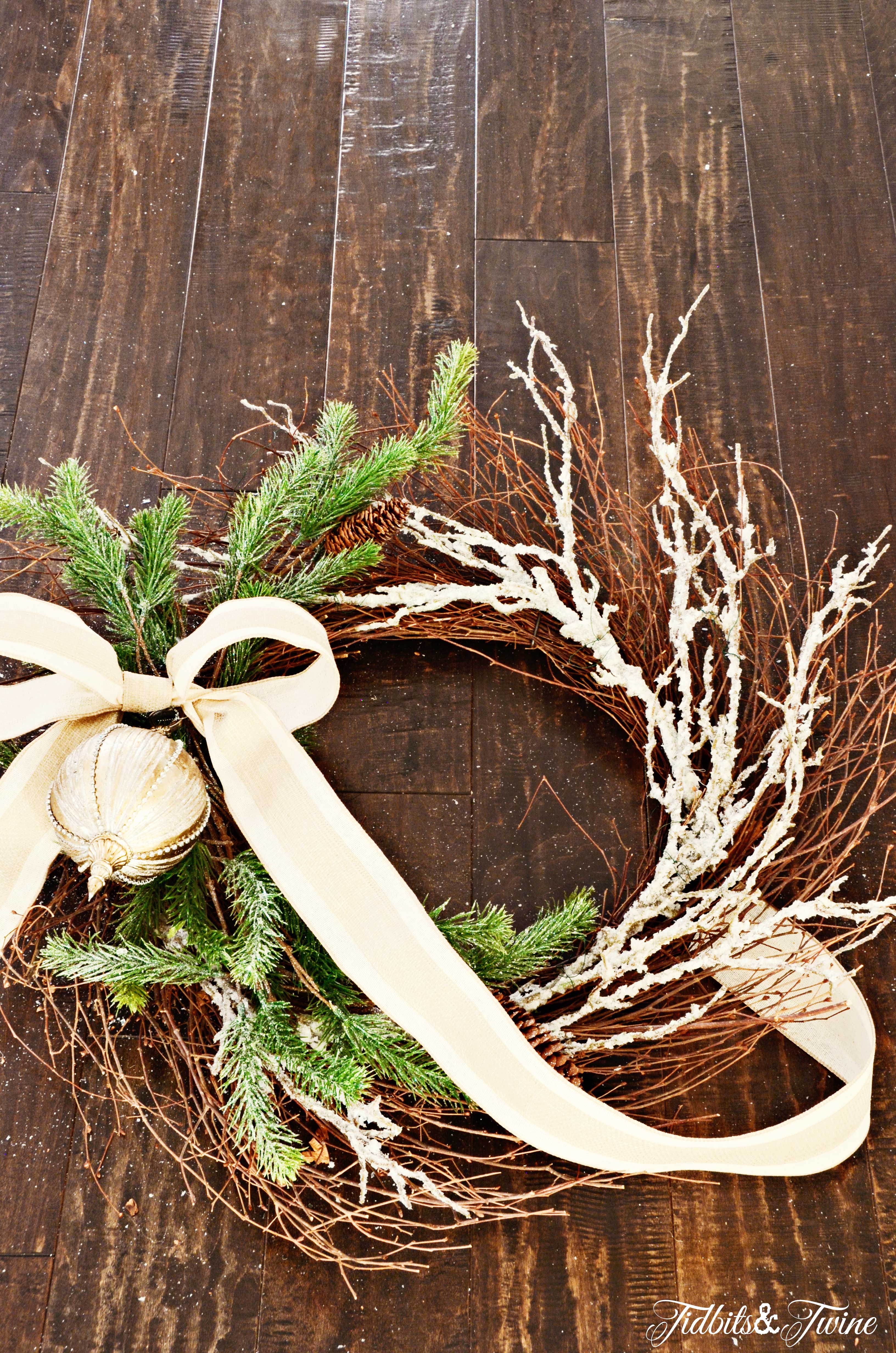 Step 5
As a final step, I added a few more ornaments and some faux antlers.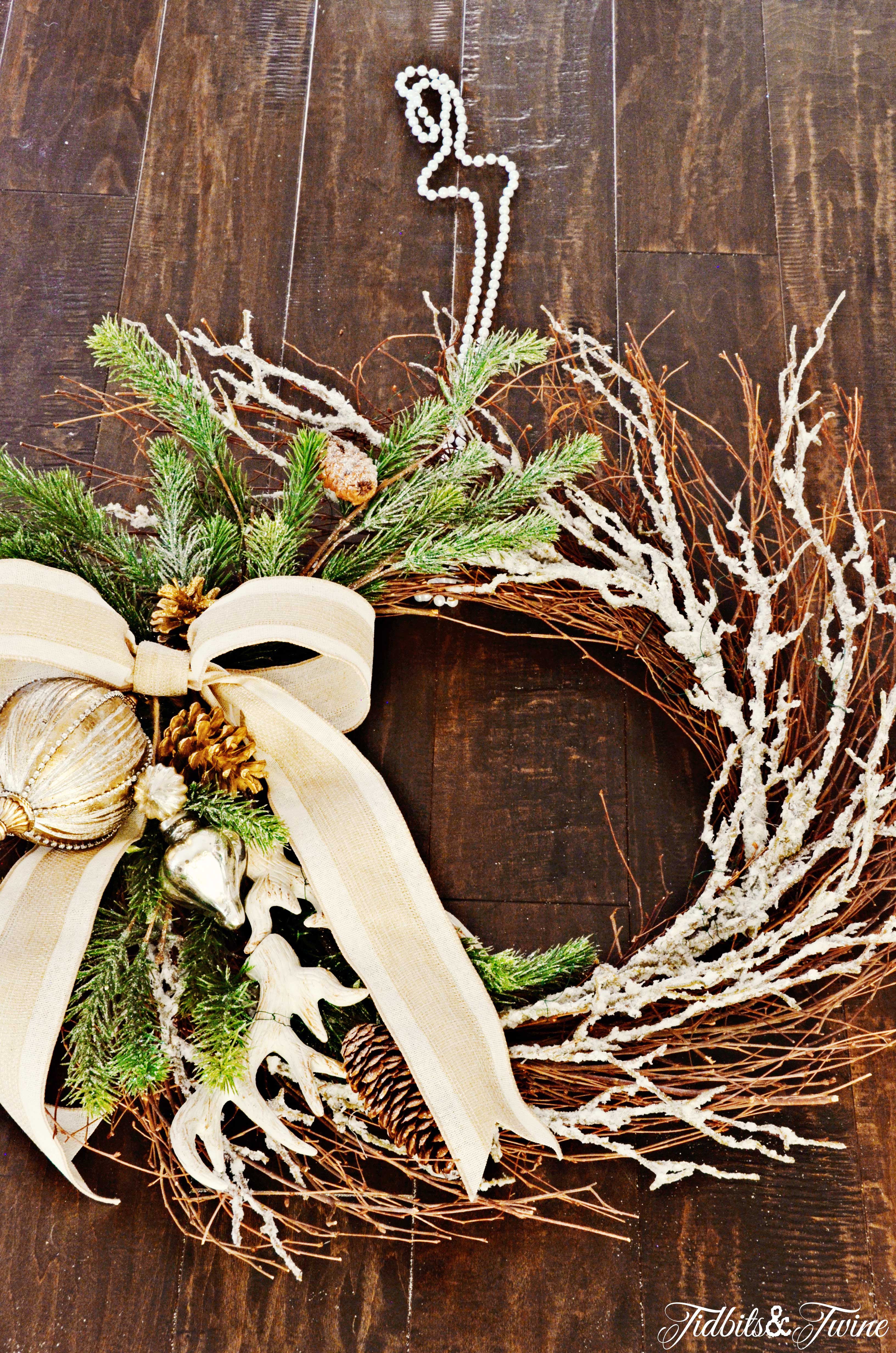 As you can see, the wreath I ended up using includes boxwood instead of pine and a feather boa and it's amazing what a difference these small changes made!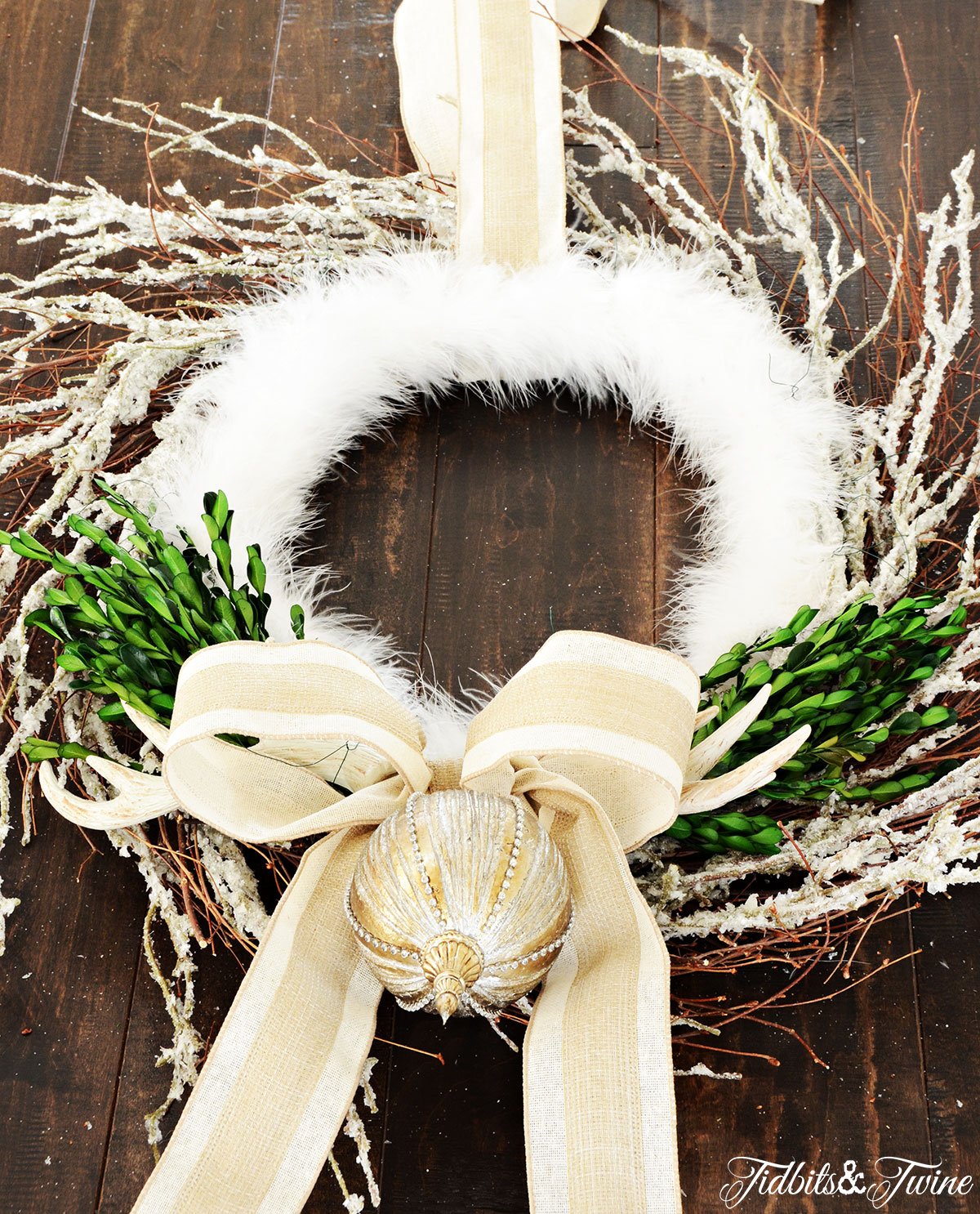 I'll hopefully be sharing some pics of my trip with you on social media and then next week, I'll be posting about my 2015 Holiday Home tour with an amazing group of bloggers hosted by A Stroll Thru Life.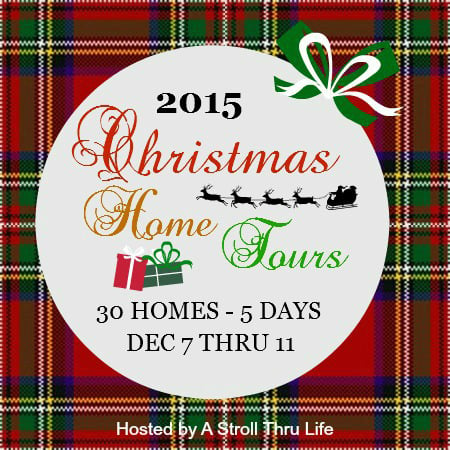 Have a wonderful weekend!!