I love browsing Pinterest looking for inspiration and I always find myself pausing to look at the beautiful tables that have been set for weddings. How can you not stop and stare at these?!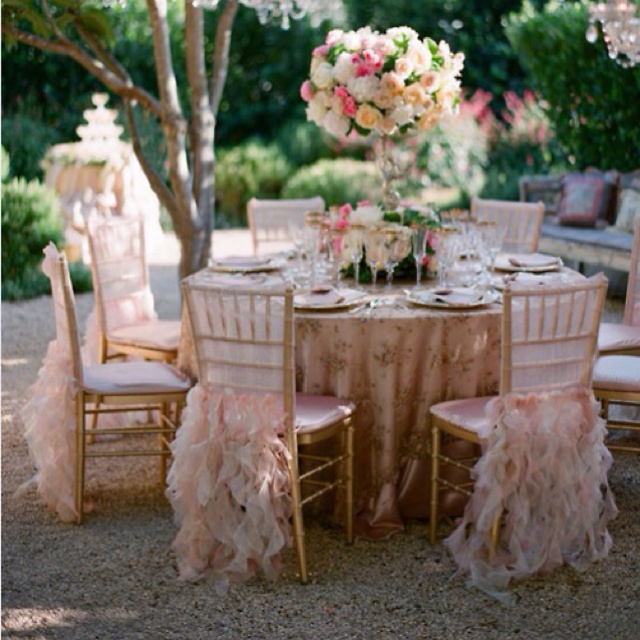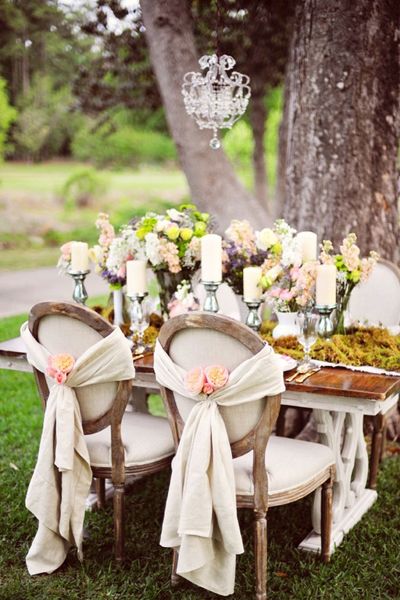 Gorgeous! But too fancy for everyday use!
As I was looking at these pictures, I noticed that the chairs are always dressed up for the occasion, adding to the overall look of the table. Okay, so these are too fancy and too fussy for everyday use, but there are ways to dress up chairs in ways that will work in everyday life.
6 Fun & Easy Ways to Dress Up Dining Chairs
1. Ribbon
One of my favorite things about my Christmas decorations this season was the red and white checked ribbon that I added to my dining chairs and now that the season is over, I'm a little bit reluctant to take them off. I love that the ribbon adds a pop of color while not altering or damaging the chair itself in any way.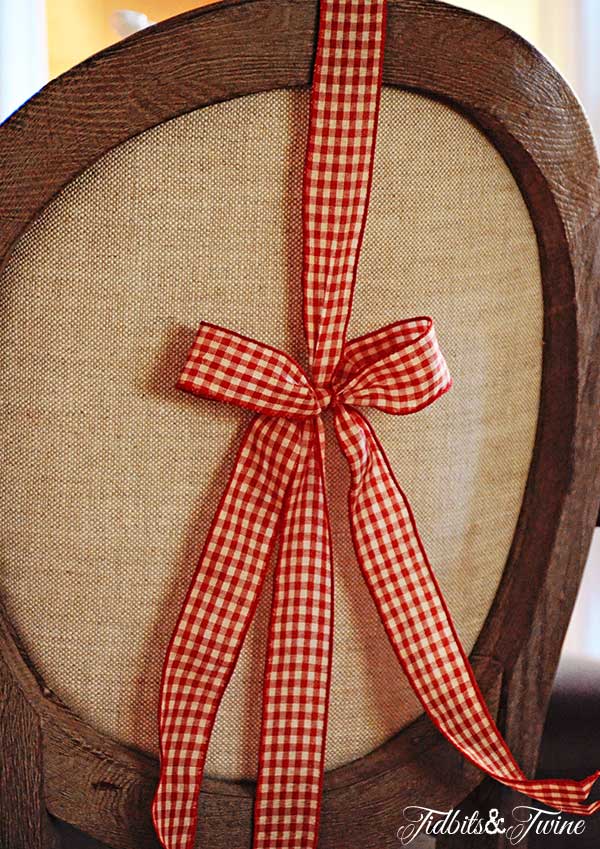 I really don't want to keep the red ribbon year-round and so am considering some of these other ways to dress up my dining chairs.
2. Corset Slipcover
Have you seen parsons chairs with these adorable corset slipcovers? In addition to changing the whole look of the chair, the corset slipcover adds a fun detail to the back.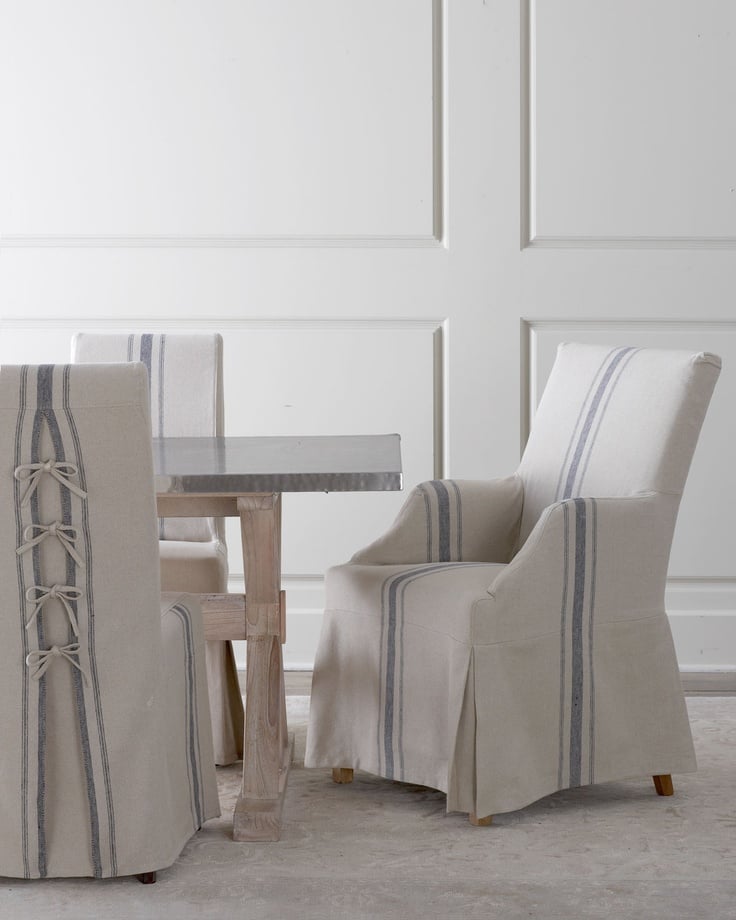 While many of these chairs are made this way and the corset can't be removed, you can also buy slipcovers for your existing chairs, like this adorable two-piece one from Paula and Erika. Wouldn't this look amazing on the head chairs!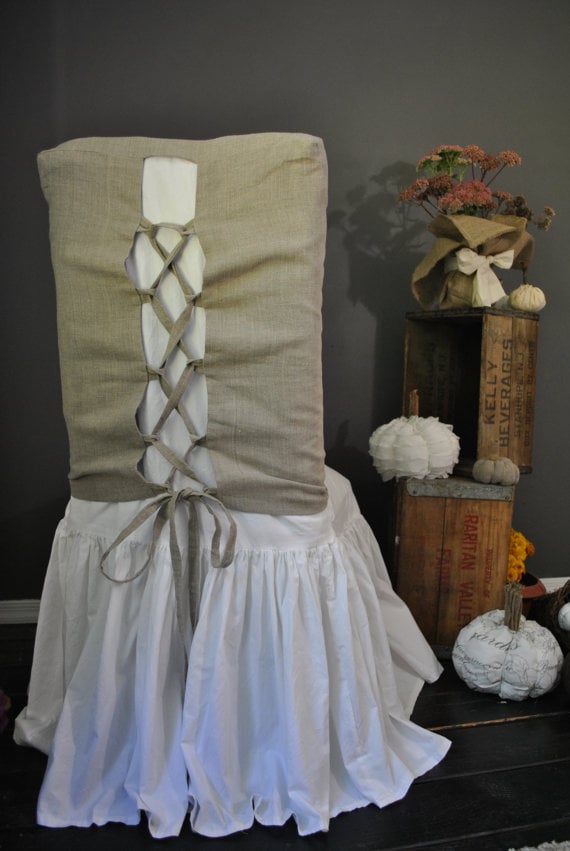 3. Seat Covers
I also really love idea of using chair covers to add interest without overpowering the chair. I'm not referring to chair cushions, but covers that enhance the lines of the chair. I absolutely love these ruffled linen covers from Ticking and Toile.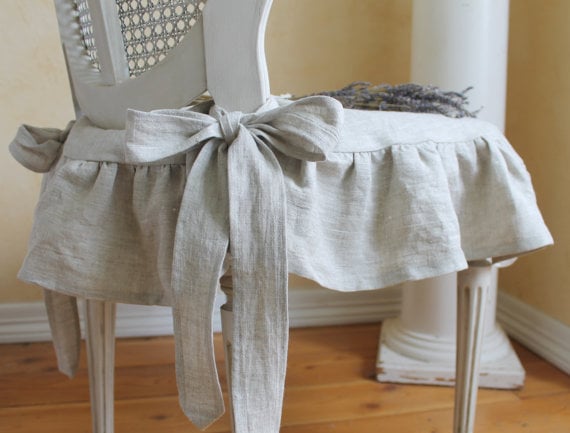 Or these from Pom Pom at Home.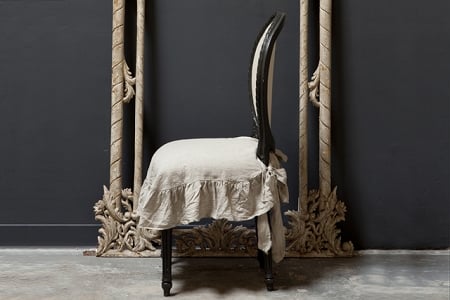 You could choose a slipcover that just adds detail to the chair or something that completely changes the look of it! Ruffled, box-pleated, solid, patterned – the options are limitless!
4. Wreaths
Even a simple embellishment can change the way a chair looks, like a mini boxwood wreath. You could also use dried flowers, but on a chair, delicate items like flowers will be hard to maintain over time.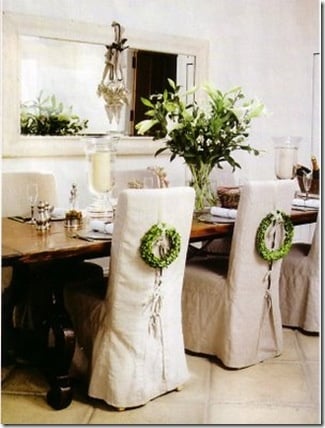 5. Handles
I don't think there's a way to attach handles to a chair without permanently altering the chair, but even so, I love how hardware creates such an impact – it's like jewelry for dining chairs! I've seen ring pulls in chairs before but they often have a more contemporary look than fits my style.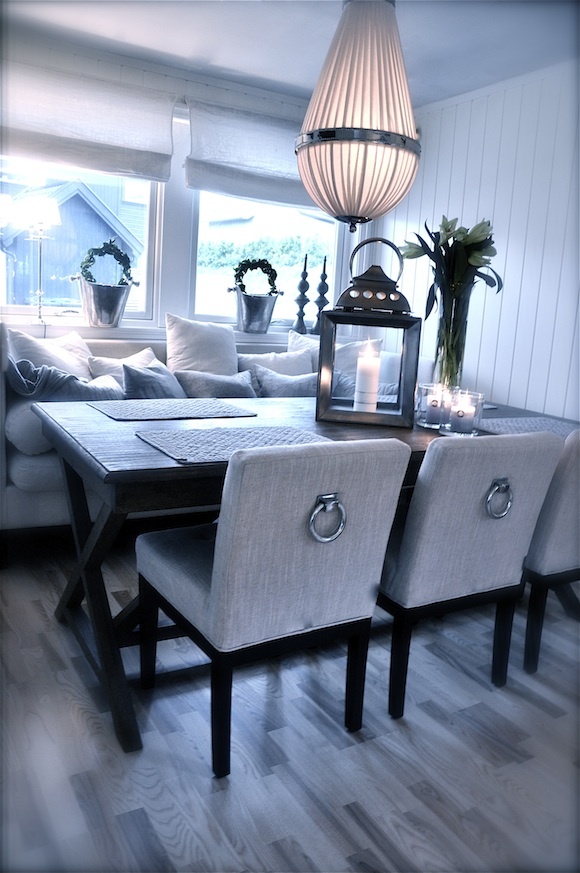 But I recently came across a photo showing drawer handles attached to the tops of the chair backs and I thought that the hardware added an interesting detail to the chairs!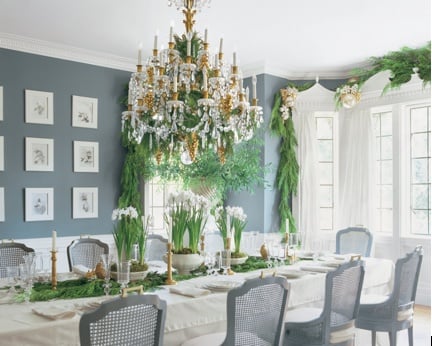 6. Numbers
Even a simple number on the back of a chair can change the look! If you don't trust yourself with a paint brush, vinyl numbers might work just as well depending on the surface material of your chair.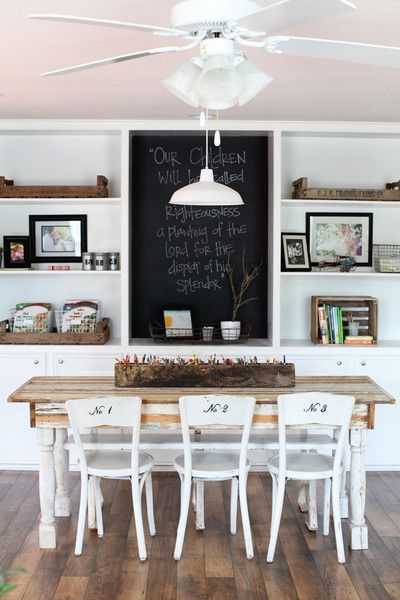 There are so many great ideas out there in blog-land for dressing up chairs for parties and holidays, but finding a way to dress up chairs for everyday use is a bit trickier. Whether you're hoping to embellish an plain-looking chair or transform the look of an out-of-date one, the ideas above can help you find a look that works for you and your home year-round. When thinking about how you can dress up your chairs, look for ideas that are durable, simple, timeless, without being overly showy so that they don't overwhelm or detract from the dining space.
So before you decide to toss out your old dining chairs, dress them up a bit!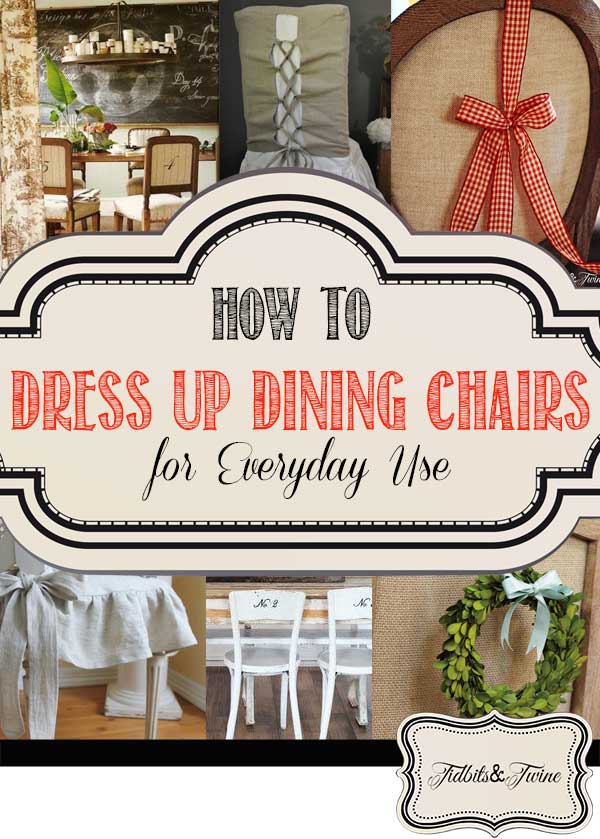 Would you like to receive my posts via email? Enter your email address below. You will instantly receive an email from FeedBurner and you will need to click the link to activate your subscription.
Join the Community
Let's keep in touch! Get exclusive artwork plus the latest news delivered directly to your Inbox!