For me, creating a space that is functional AND beautiful helps to keep me inspired and feeling creative. My "desk" area where I blog isn't currently either of those things, but this space will soon be changing and over the weekend, I took the first step toward creating a more beautiful work environment. It's all about gold and it's all about glamor!
The other night, Hubby and I went on a date, which sadly, is a rare thing for us! We started off with a trip to Lowes to pick out the last of our bathroom fixtures for our remodel. I know…it's not a romantic destination, but browsing the bath aisle and talking to the sales people without kids whining and fighting was truly a joy. We also went to dinner and a movie and then had a late-night run to Target to get holiday shopping ideas. While there, I bought a little something for myself. Something I've wanted for a long time and since it's practical and necessary, I decided it was finally time. Yes, I finally bought the Nate Berkus gold scissors that I've been crushing on. Somehow, I feel just a bit more glamorous when I'm using gold scissors.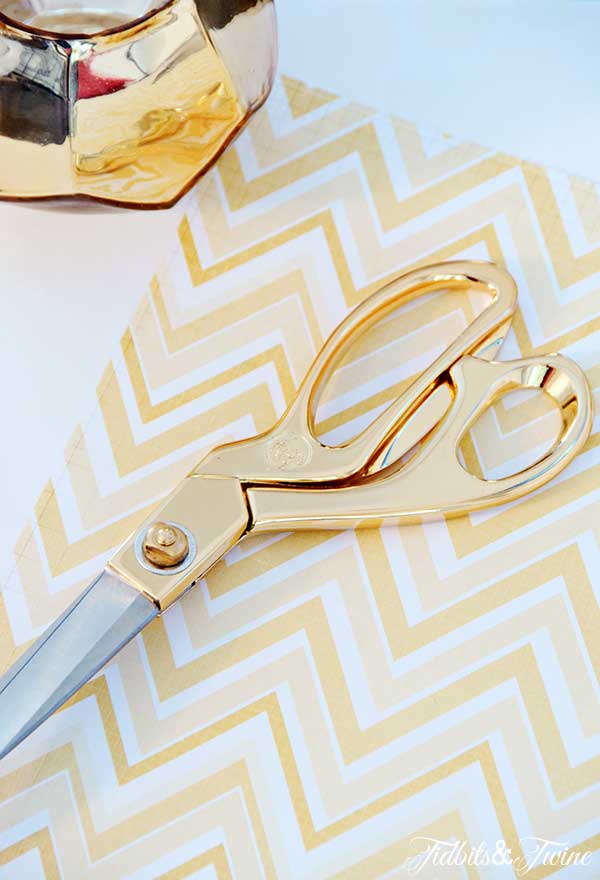 A new pair of scissors is a really big deal to me. Sadly, all of our pairs of scissors just seem to wander off and never return. And the ones that do make it back to the drawer are always covered in Gogurt and Otterpop goo from the kids showing me their independence and getting their own snacks. I once tried to hide a pair of scissors so that they would stay nice and just be mine for crafting, but Hubby found those and they turned sticky, too! But the gold pair – those are mine…all mine. So what did I do with my new pair of scissors? Took glamor shots, of course! Isn't that what everyone does with scissors?!
I used them to trim some stock for my ironstone sugar pot…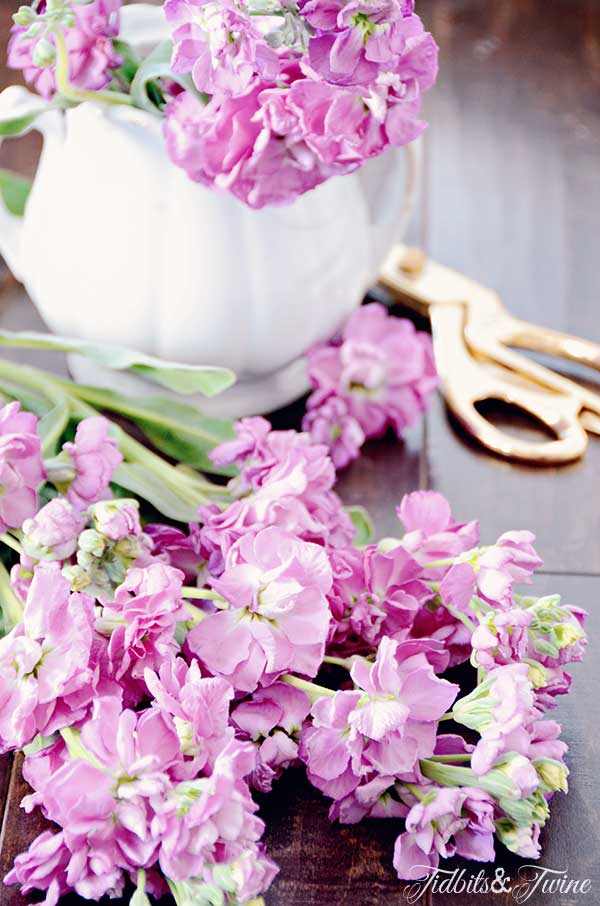 …and I love they way my new scissors look with my other desk accessories!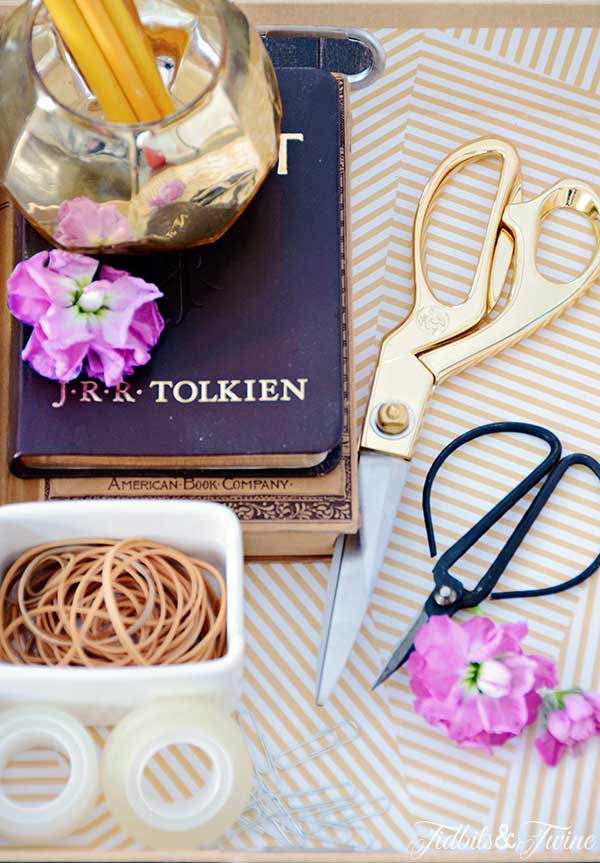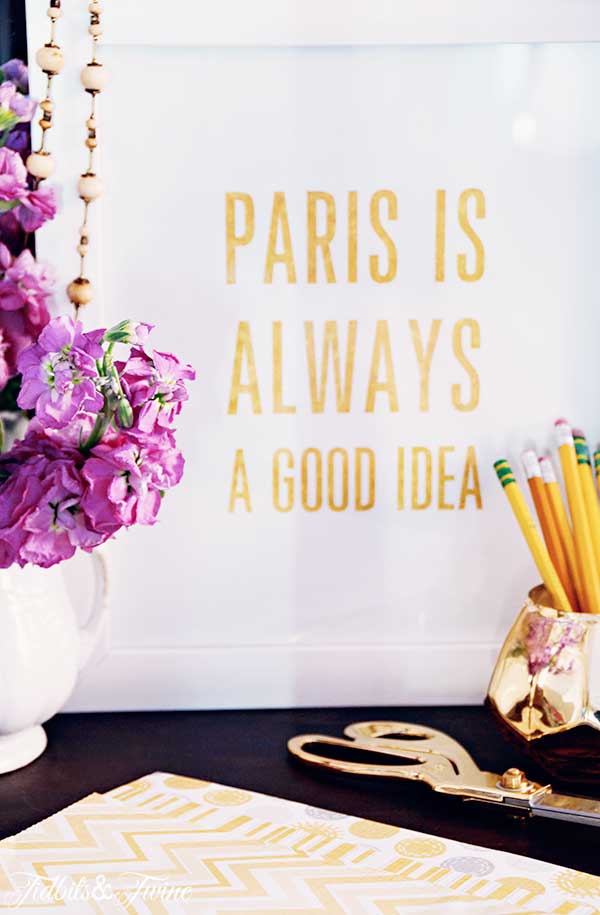 I've had my eye on a couple of other cute, chic, and stylish accessories and pulled together a few of my favorites to share with you.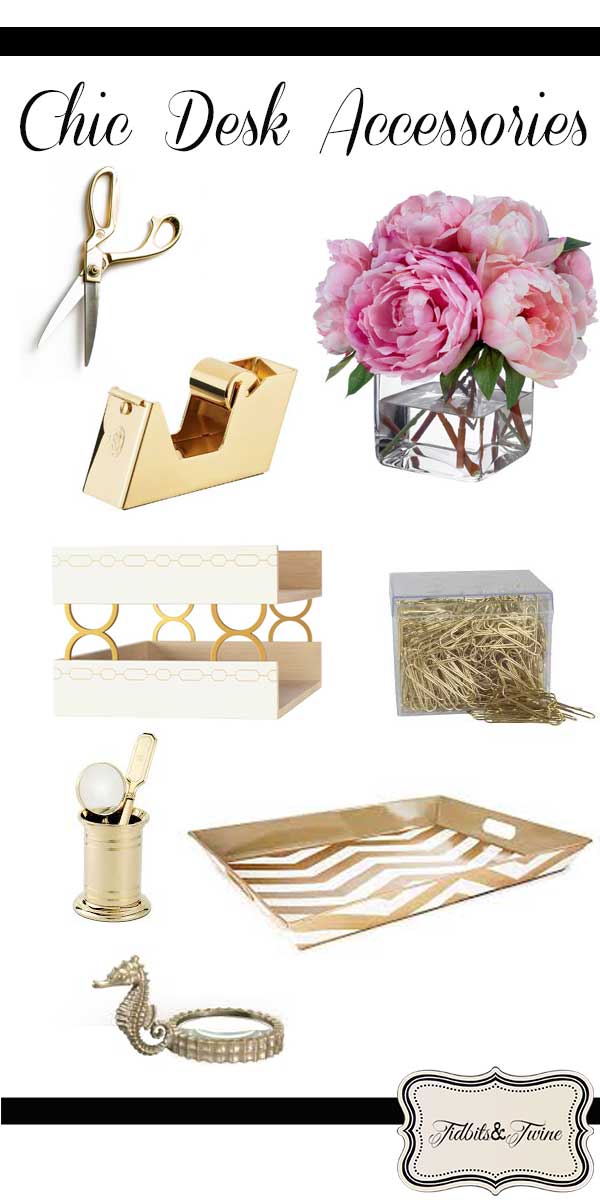 Do you find that you work better when your work space is pretty?

Would you like to receive my posts via email? Enter your email address below. You will instantly receive an email from FeedBurner and you will need to click the link to activate your subscription.
Join the Community
Let's keep in touch! Get exclusive artwork plus the latest news delivered directly to your Inbox!