I briefly mentioned last week that I'm working on my daughter's Minion birthday party, which is this weekend!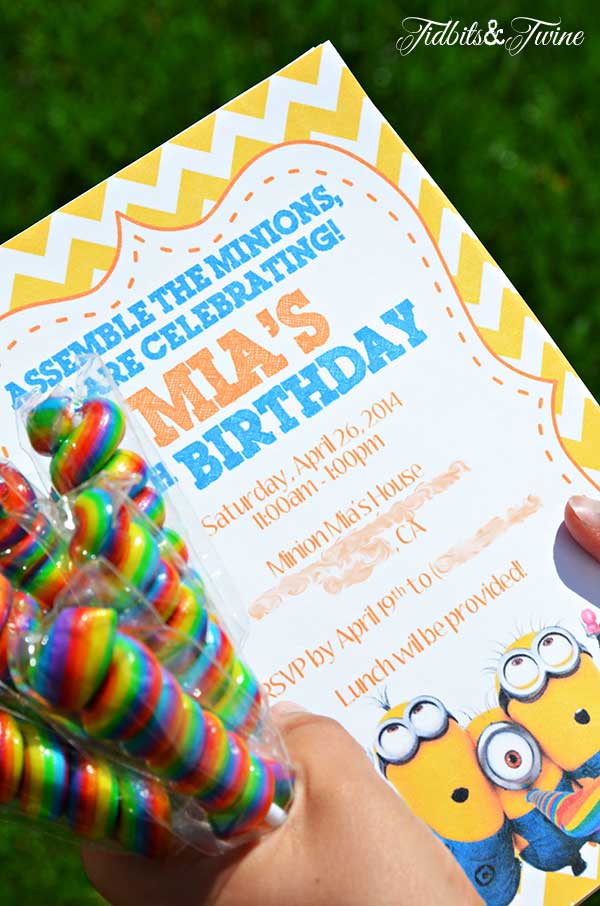 My little one originally wanted to have her birthday at a local kids' party place and I agreed, but at the last-minute, she changed her mind and decided she wanted to have her birthday at our home. Her actual birthday was last November so she's been waiting quite a while to celebrate with her friends and when I looked at the calendar, I realized that the only weekend between now and June that we had free was this weekend! That was all fine and dandy until Pinterest took hold of me and convinced me that I needed to craft all sorts of Minion-related things for her party. Honestly, why do I do this to myself?!?!
So here I sit, typing this late at night with no decorating post to share with you. Instead, I have hot glue burned onto my thumbs, googly eyes inadvertently affixed to my clothes, and a To Do list a mile long! I feel horrible for not having a decorating post to share with you today, but the last-minute rush to pull off this party is taking up my every waking moment. I guess I haven't quite yet figured out how to balance my time between "doing" things and "writing" posts, so today was all doing and no writing. I feel very guilty and hope that you'll hang in there with me as I figure out how to balance it all. Until then, I'll be feverishly working on plans to keep a dozen 6-year-olds entertained this weekend.
Wish me luck!


Would you like to receive my posts via email? Enter your email address below. You will instantly receive an email from FeedBurner and you will need to click the link to activate your subscription.
Join the Community
Let's keep in touch! Get exclusive artwork plus the latest news delivered directly to your Inbox!