I shared with you last week that I'm still working to refinish my antique chairs. Since I love the mix of rustic and refined, I'm planning to use two fabrics on the chair – a more textured one of the back and possibly a velvet on the front. I'm thinking of something subtle, maybe like this…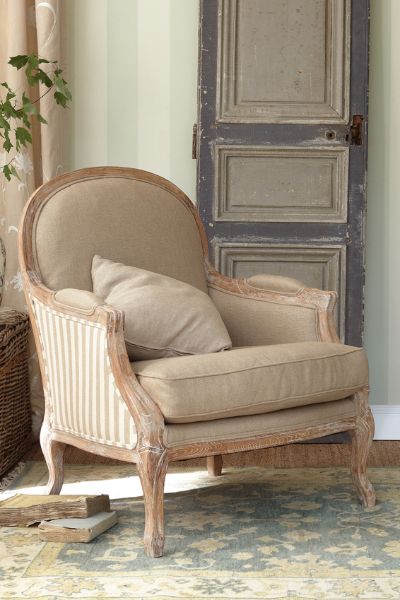 Or this…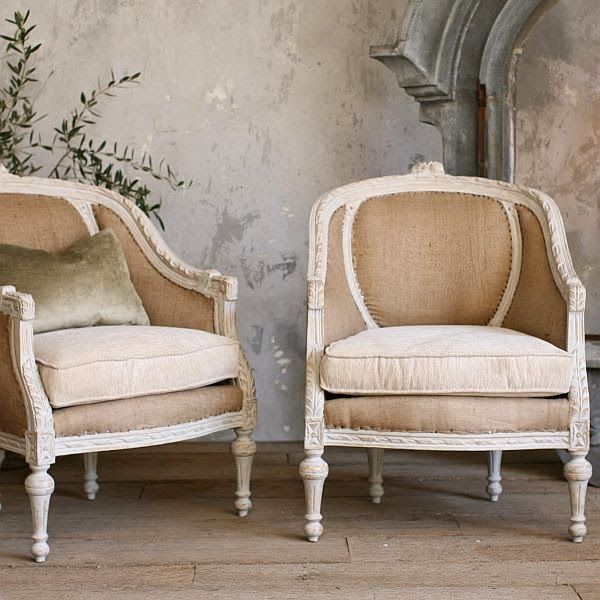 Often, a room's layout dictates that a chair back face the room's entryway so using a different fabric on the back is a great way to dress up the look!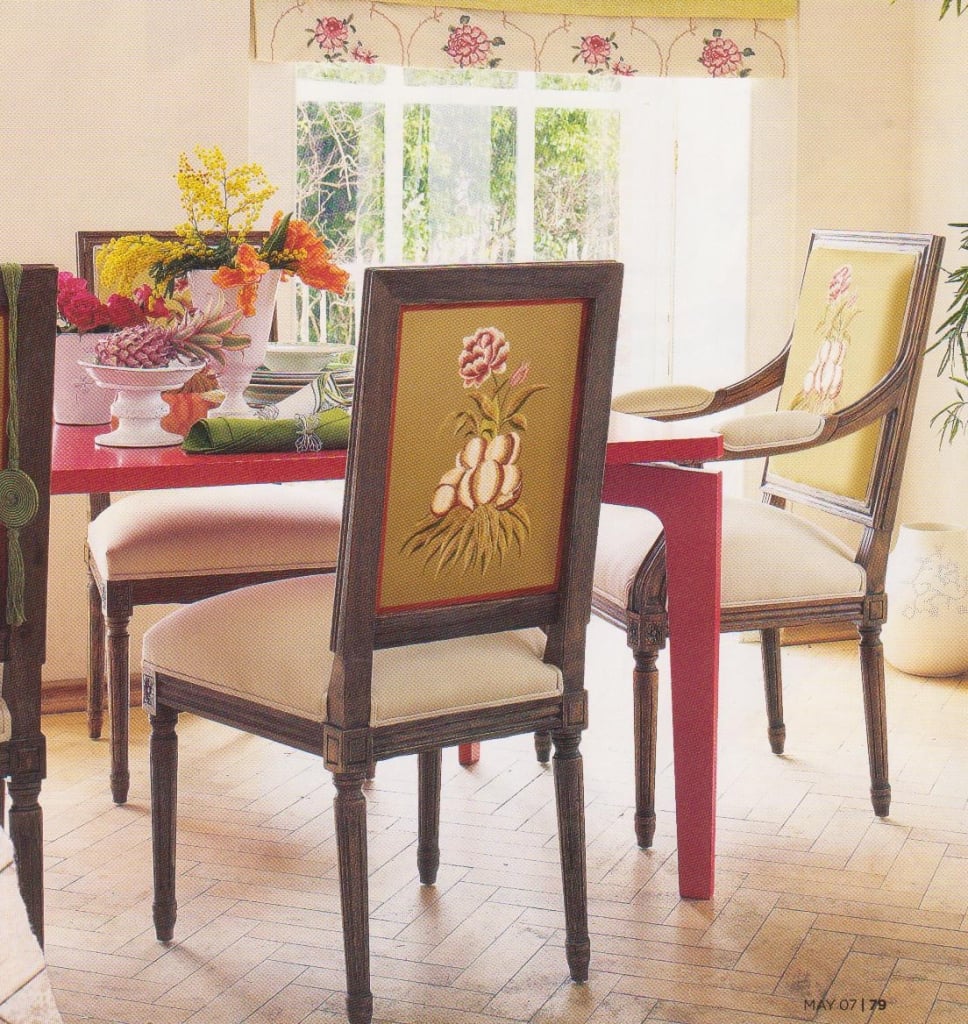 Alternatively, one of the fabrics can be used to create a focal point or bring in a touch of your accent color!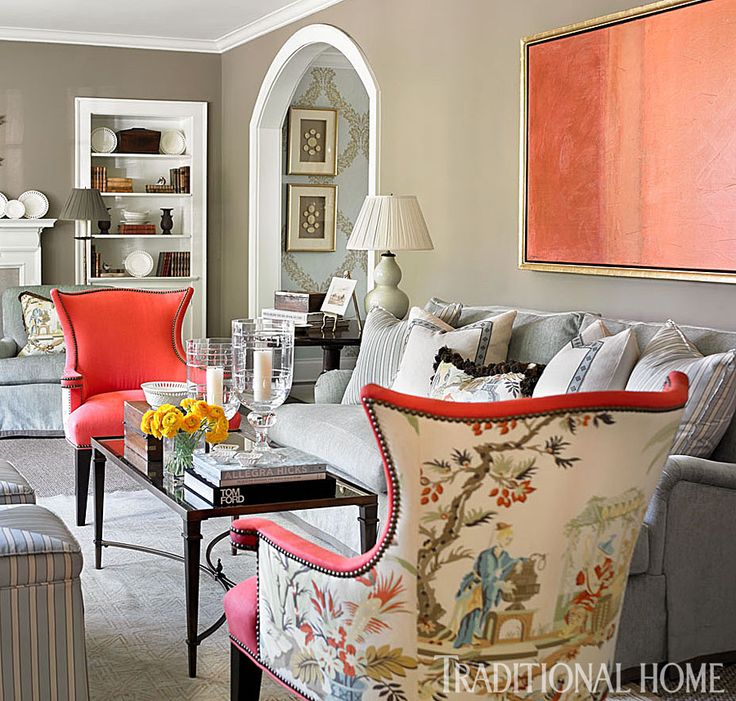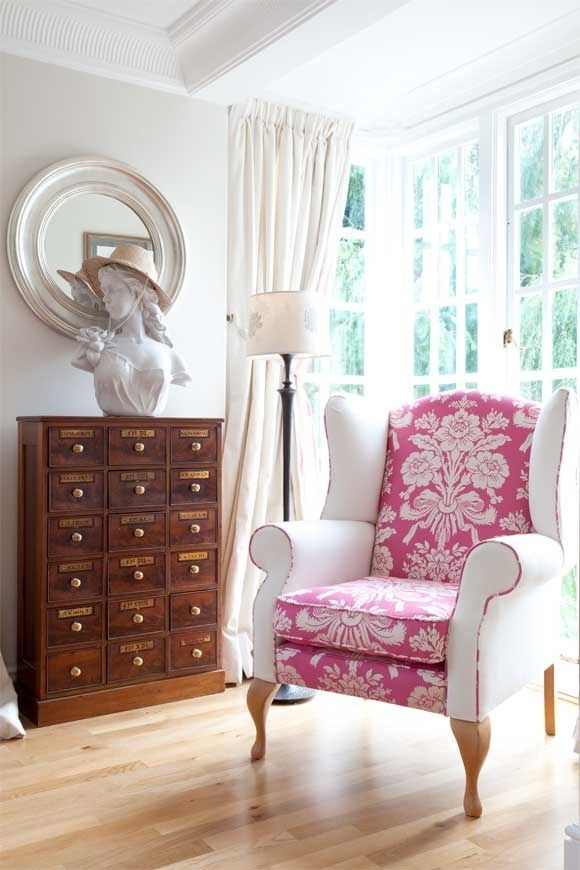 I've always loved the look of chairs with two different fabrics because I think they add such unique interest to a room, even if the two fabrics are subtley different using the same color palette.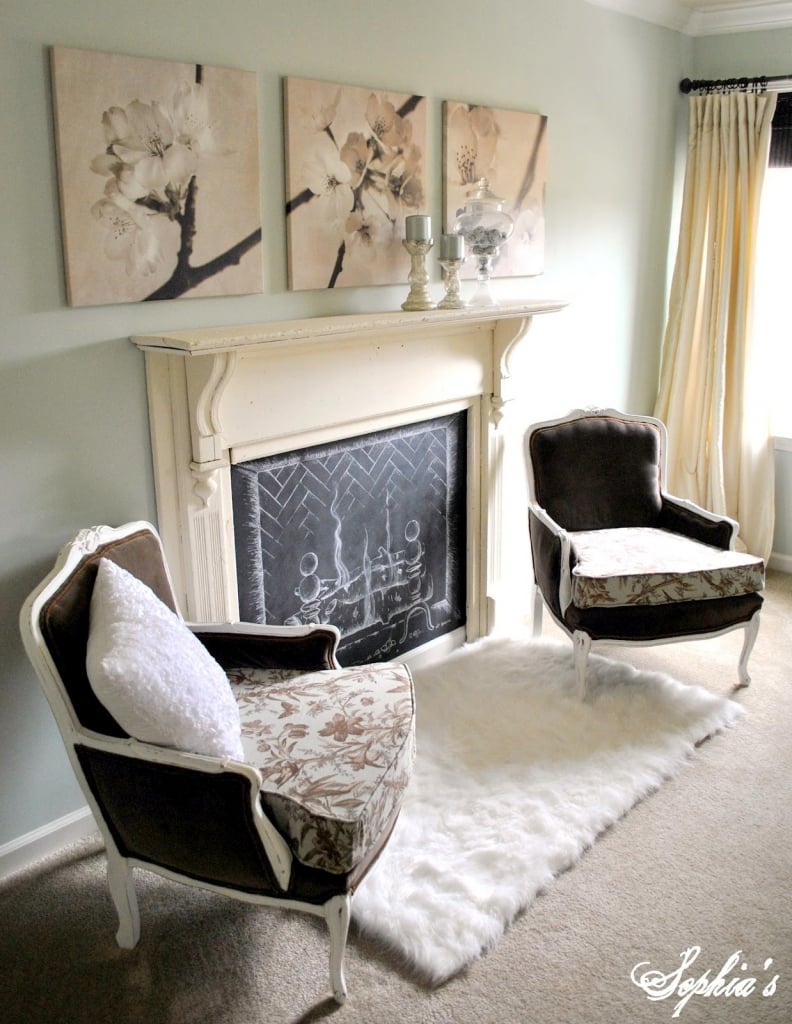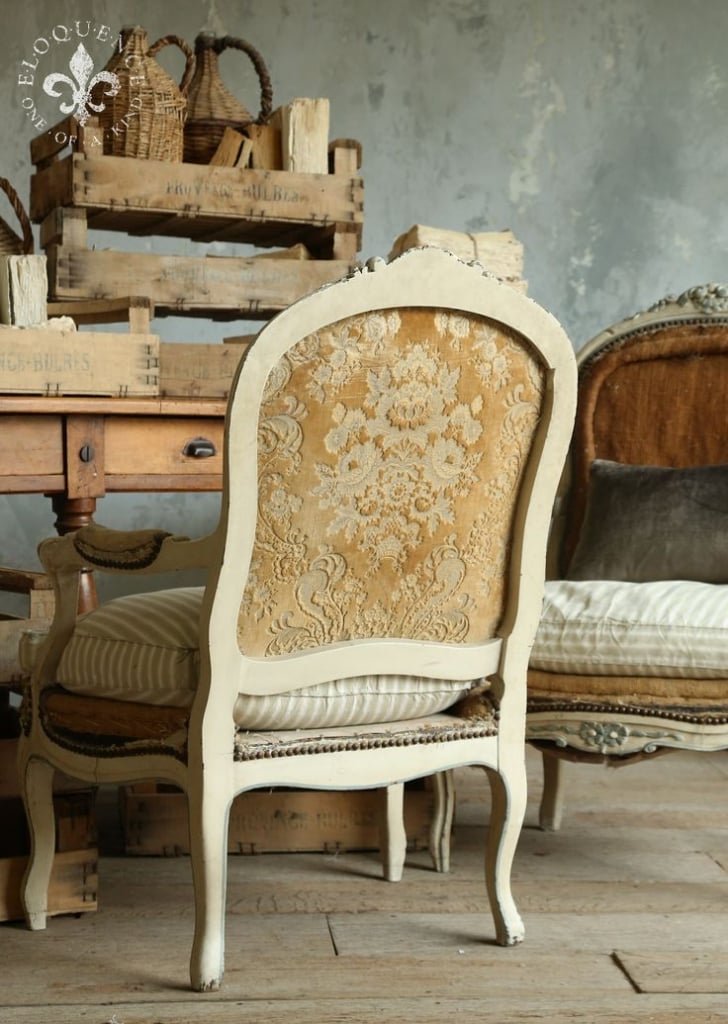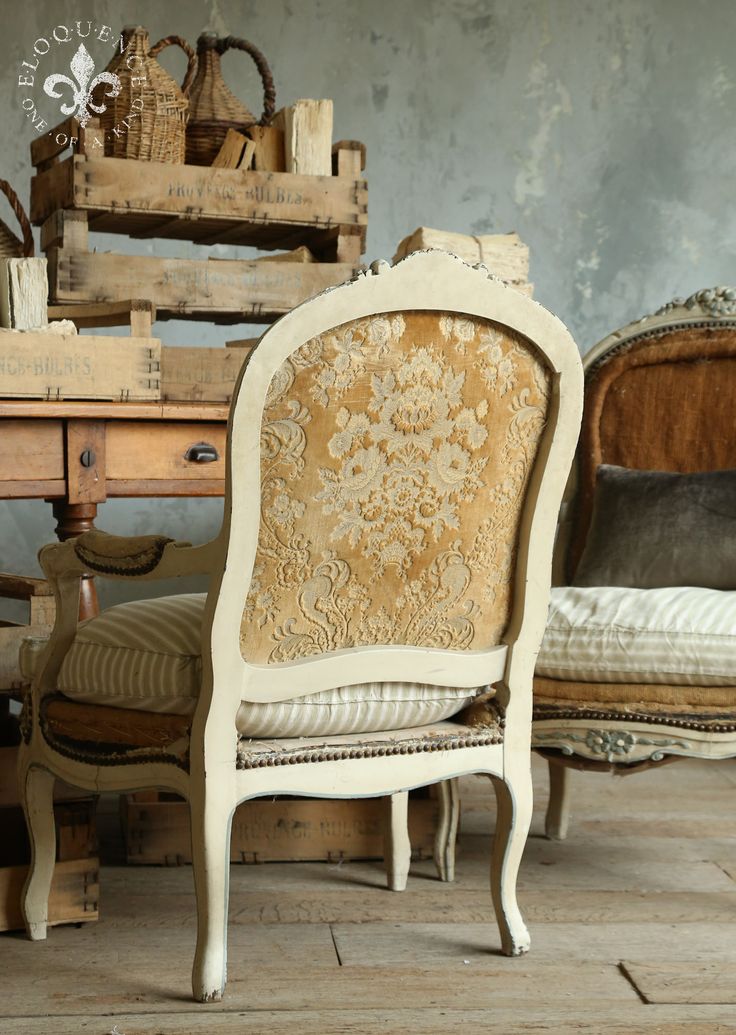 While most chairs utilize different fabrics for the front and backs of the chairs, there are alternate ways to incorporate two fabrics. Some chairs have a seat with a separate cushion on top and these two seats look great when upholstered differently.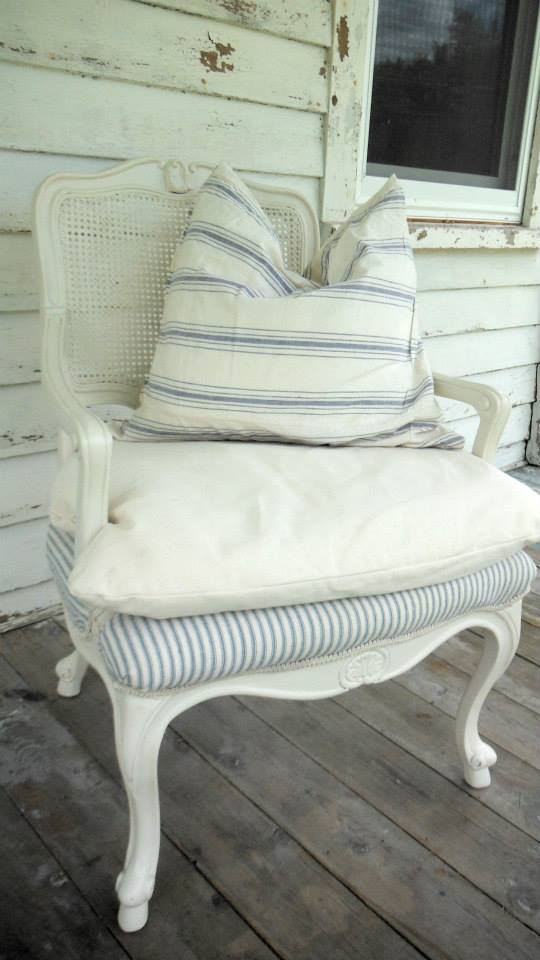 A chair with a skirt can have one fabric for the chair and a different one for the skirt.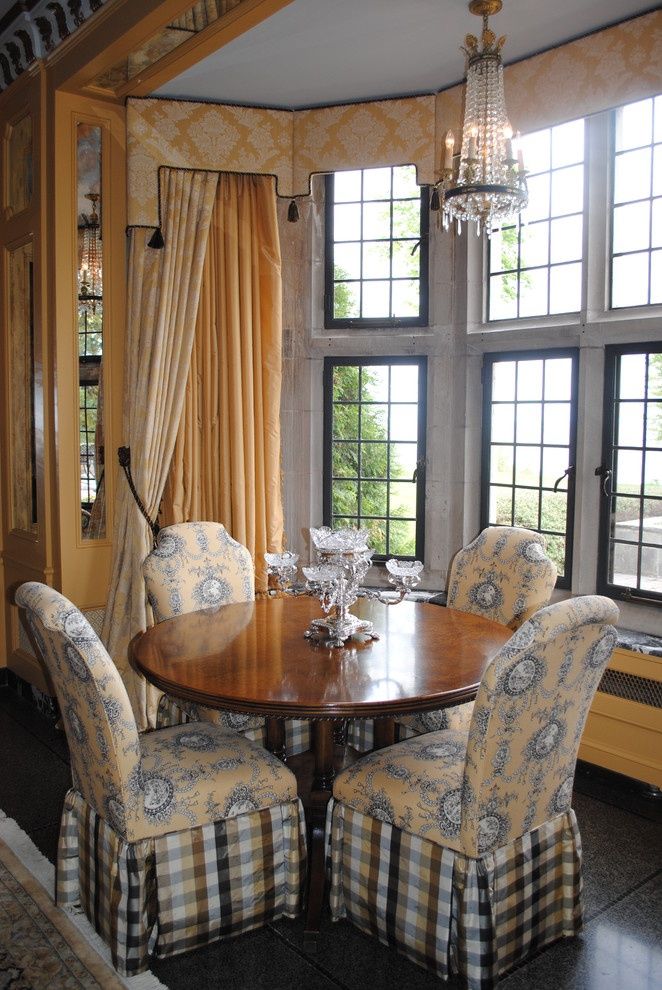 Even using a different color piping on the chair can change the look!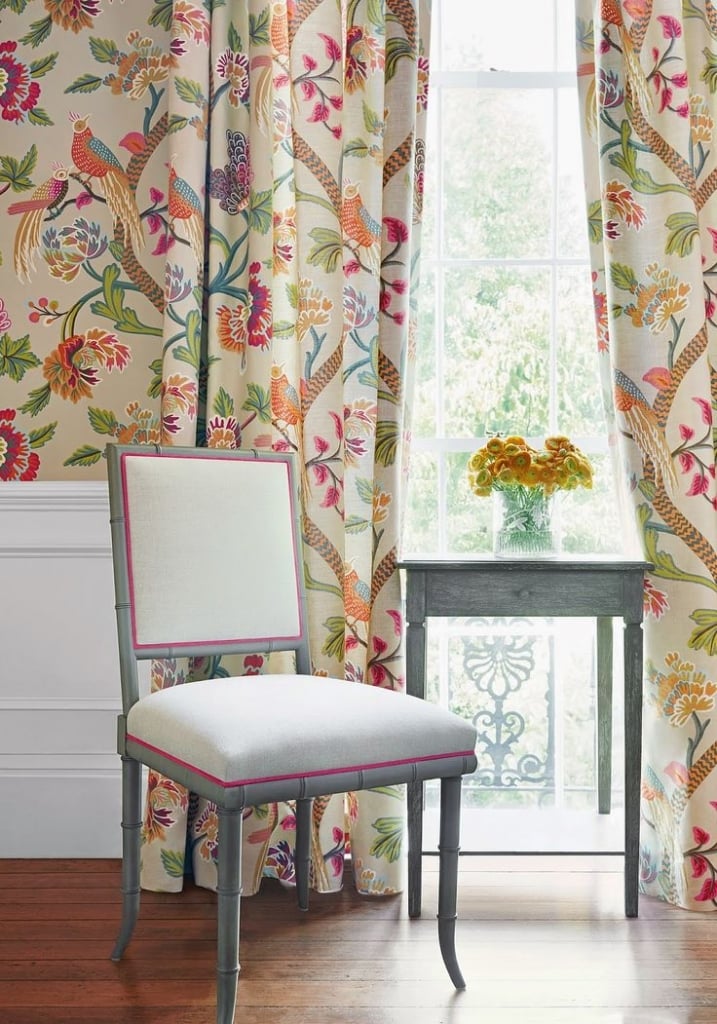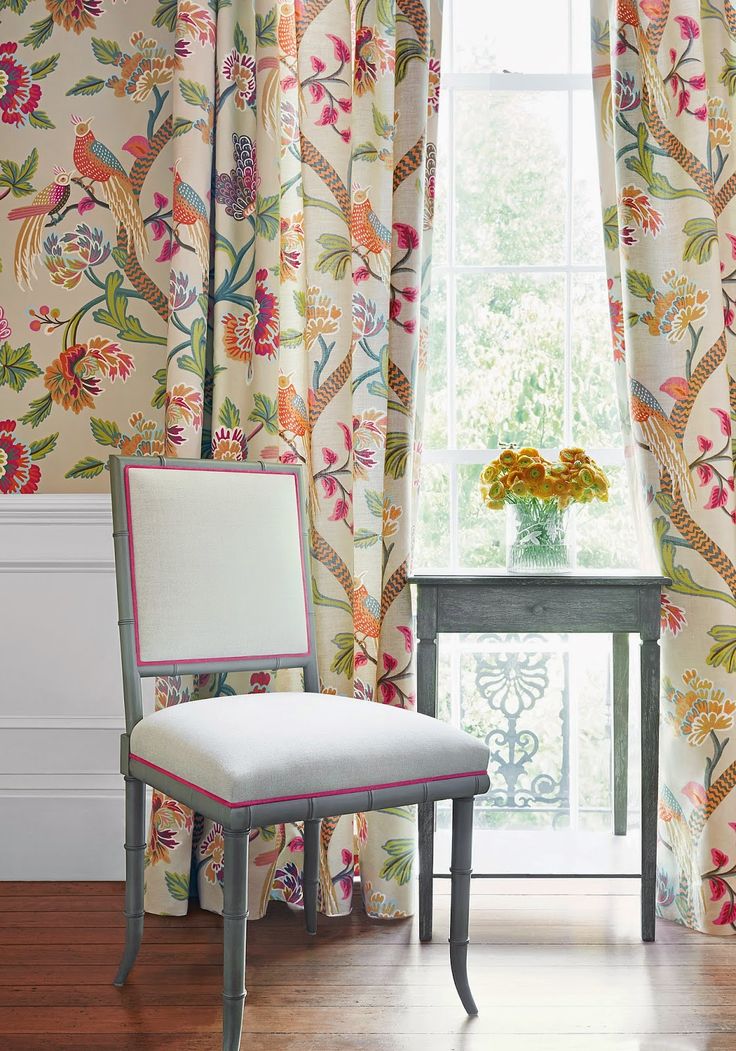 Tips & Tricks
You can use two fabrics on a chair to tie it to another upholstered piece in the room even if the two pieces are otherwise dissimilar
Durable fabric is needed for the seat and back so that it doesn't show the wear and tear that comes with use; however, you can use a less durable, more delicate fabric for the back
If you have your heart set on an expensive fabric but can't afford to upholster the entire chair in it, consider using two fabrics and pick a less expensive alternative as your second fabric
If you prefer a subtle look, select two fabrics within the same color palette. For a bold look, mix and match!
Use two fabrics if you want to add a touch of your accent color but don't want to overpower the space
Consider ordering extra fabric so that you can make an accent pillow to place elsewhere in the room to help tie everything together
If upholstering a chair in two fabrics is too much for you but you like the look, try adding an accent pillow in a different fabric to mimic the look without the permanence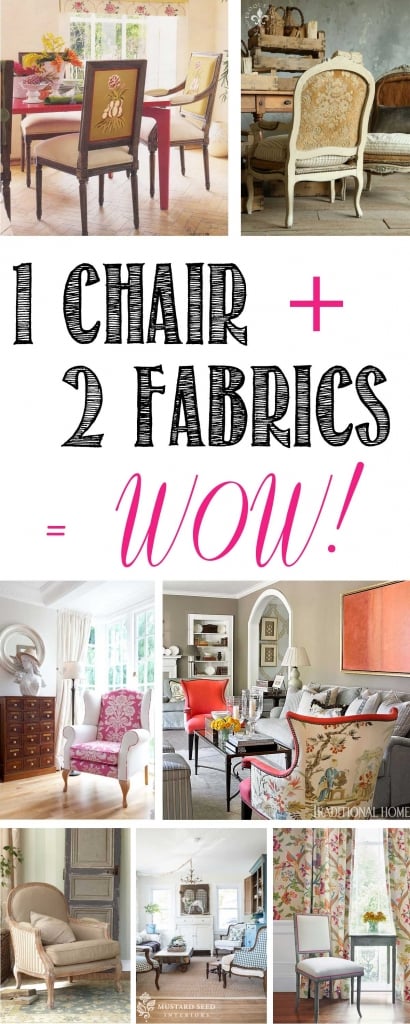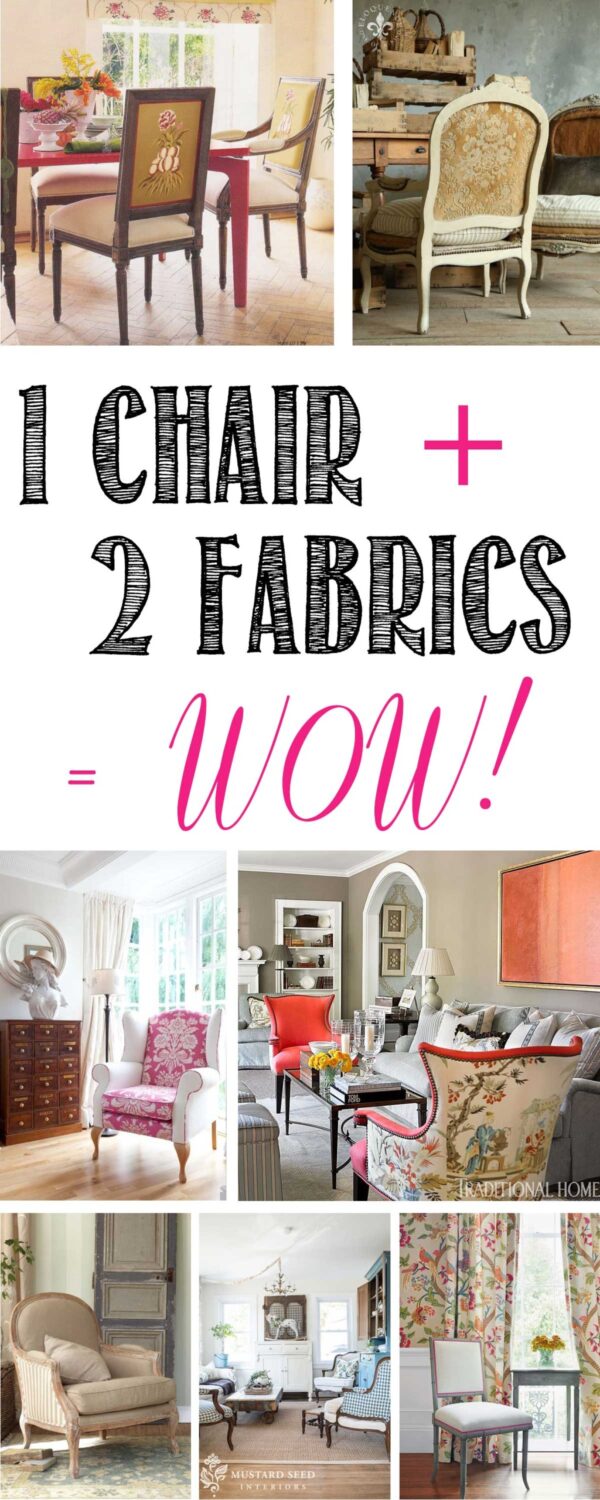 What do you think? Would you do it?

Join the Community
Let's keep in touch! Get exclusive artwork plus the latest news delivered directly to your Inbox!