Here's a look a my Fall kitchen using simple ideas from nature!
Let the record show that I had no intention of decorating the kitchen for Fall this year. But then hubby came home with a bunch of apples and suddenly, I felt inspired.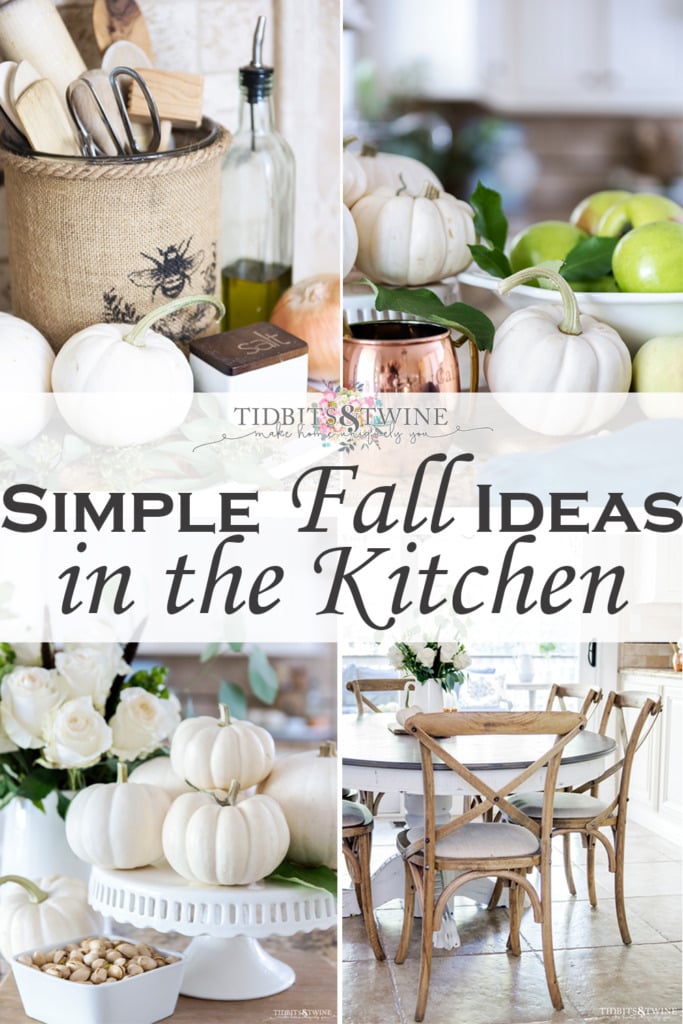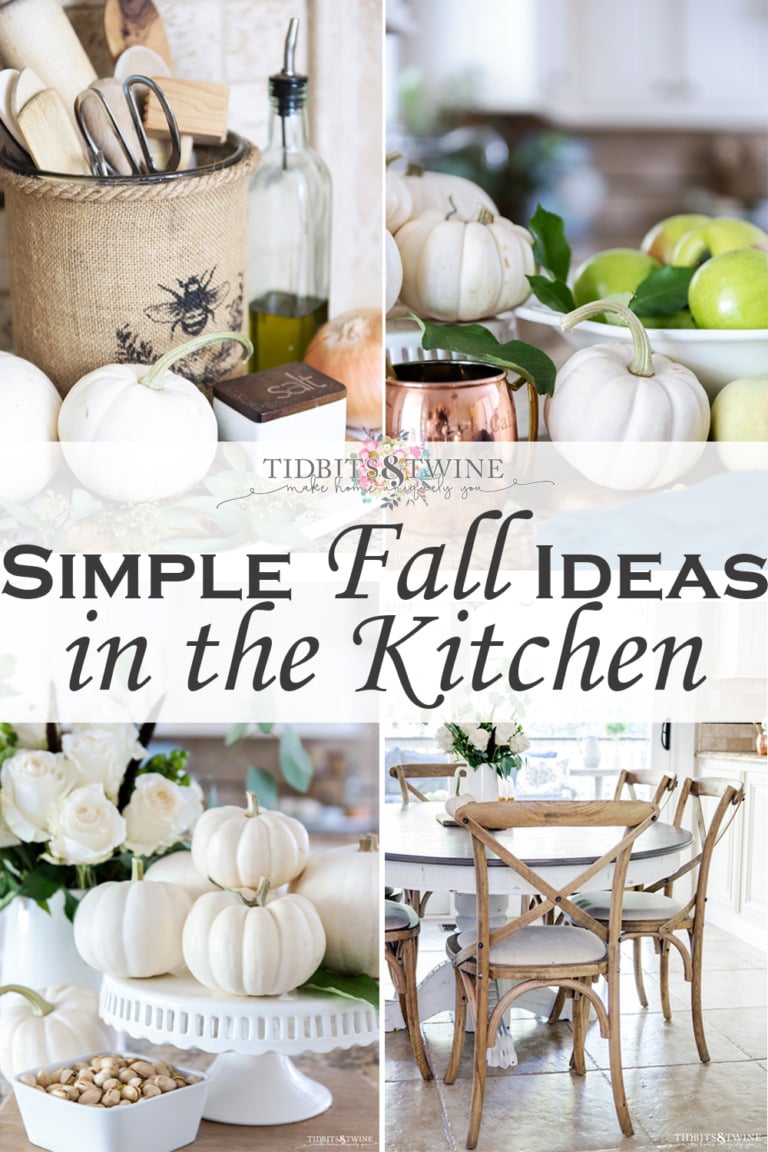 When it comes to decorating a kitchen, I feel strongly that the décor should "fit" within a kitchen, meaning the décor should be kitchen-related. With that in mind, I brought in just a few elements here and there that helped give the space more of a Fall feel.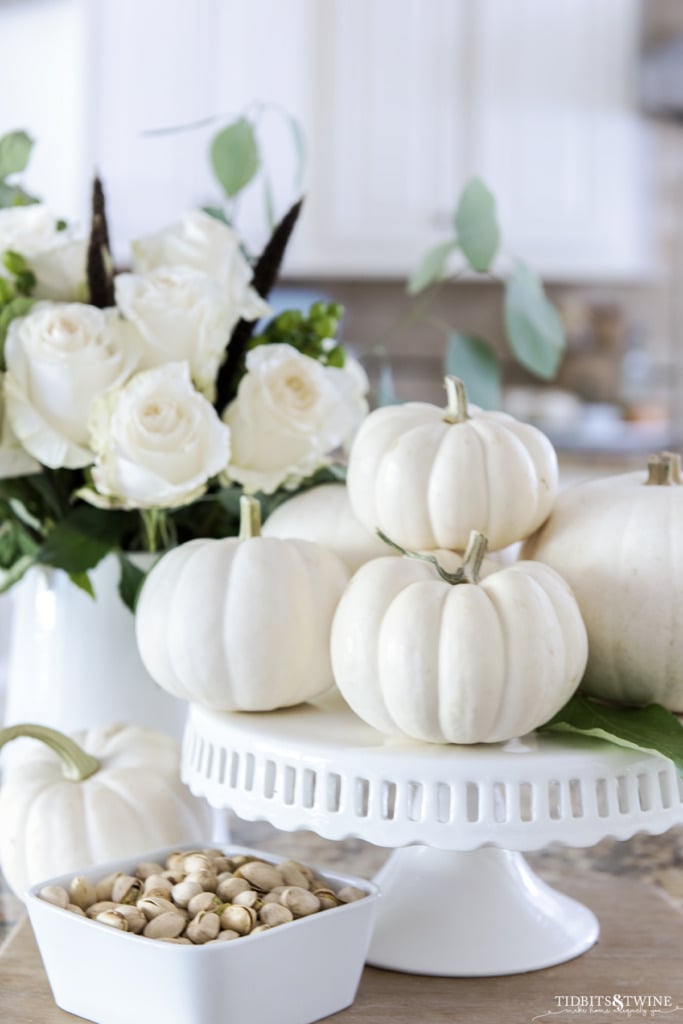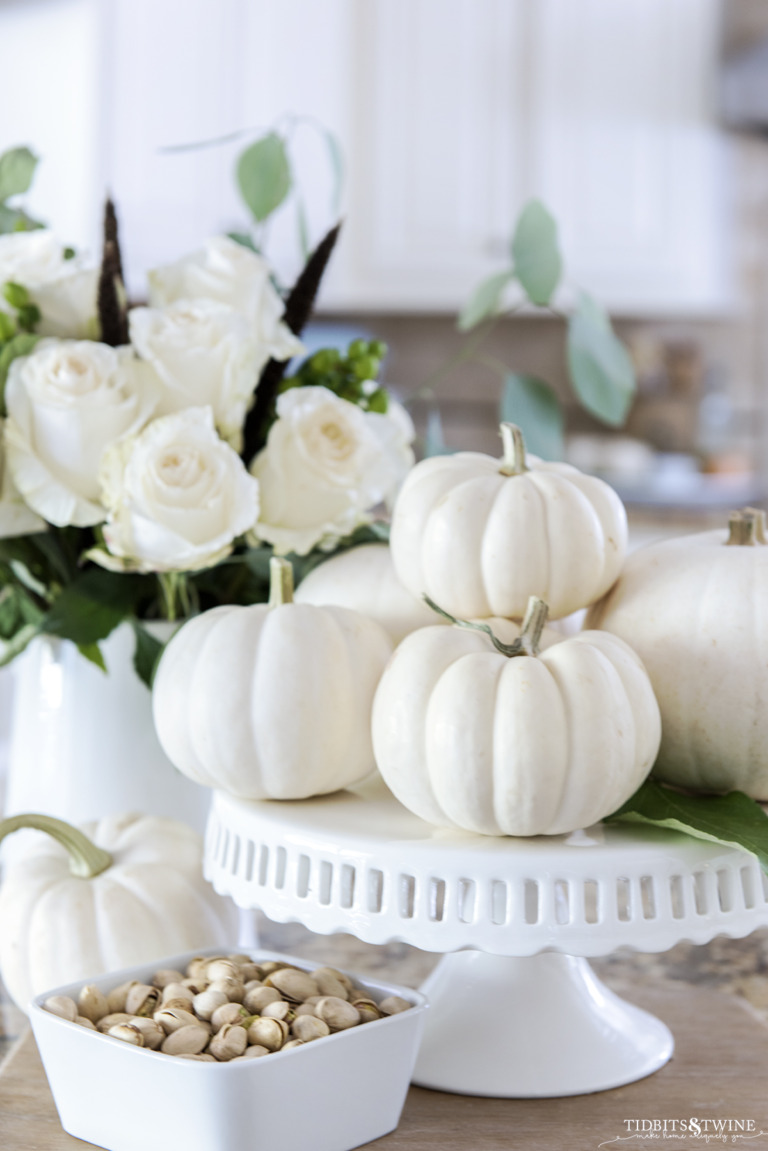 Fall Kitchen Tour
This is actually a view of my kitchen that I've never shared before. Why? Well because it's hard to photograph into the light from the door! But if you look closely, you'll see that I have a covered porch off of my kitchen, which I love!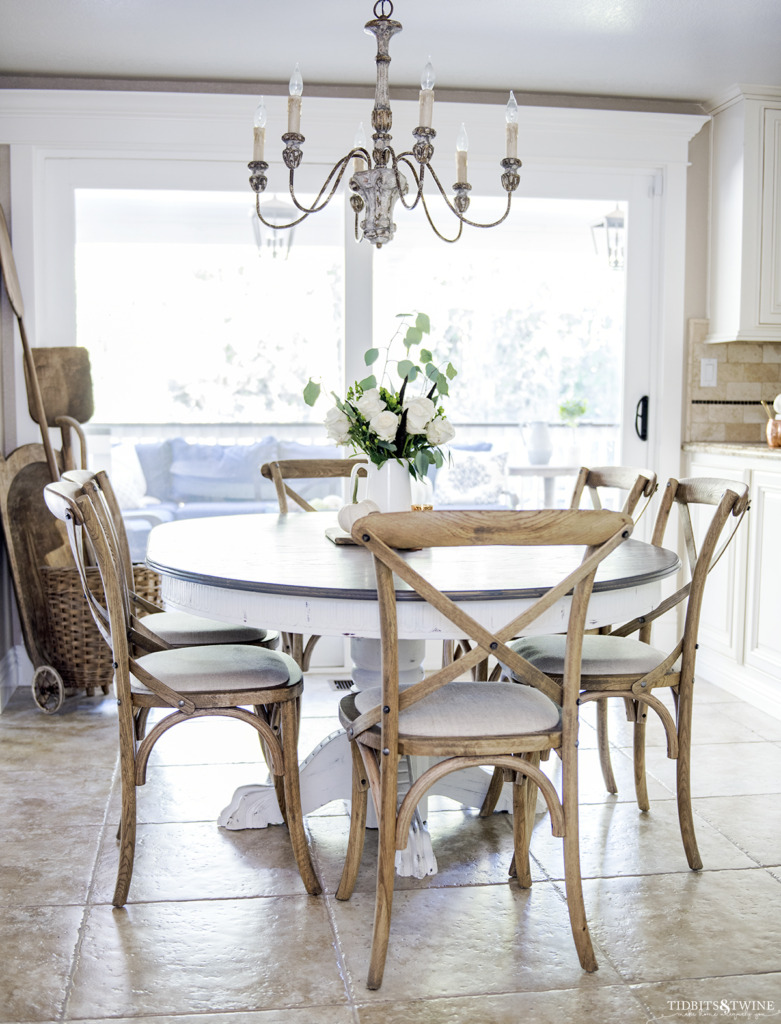 I refinished this kitchen table just over a year ago….it was a cheap Craigslist find! I painted the base white and re-stained the top. I then purchased these cross-back chairs from Arhaus.com.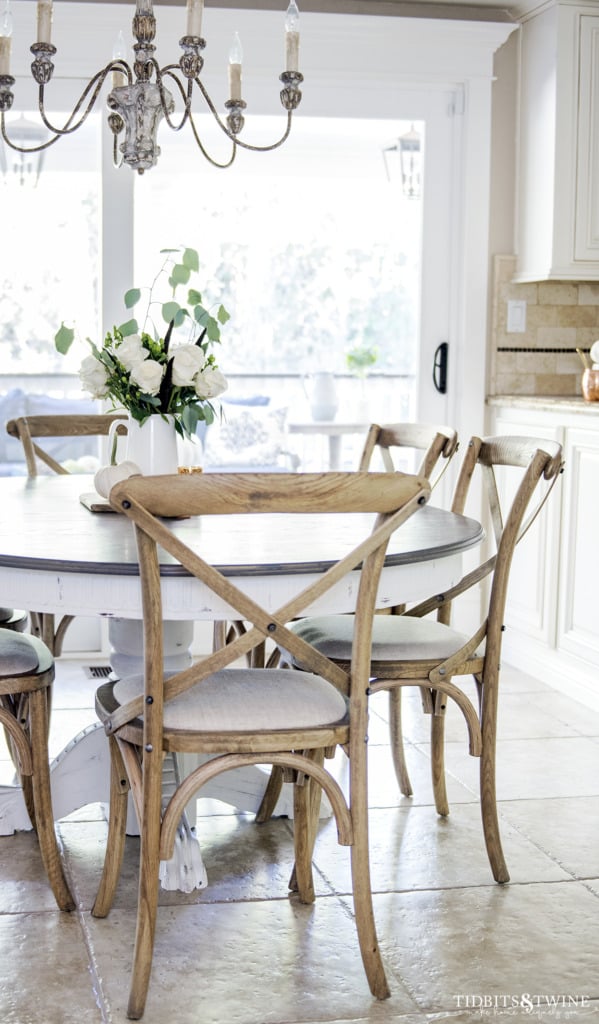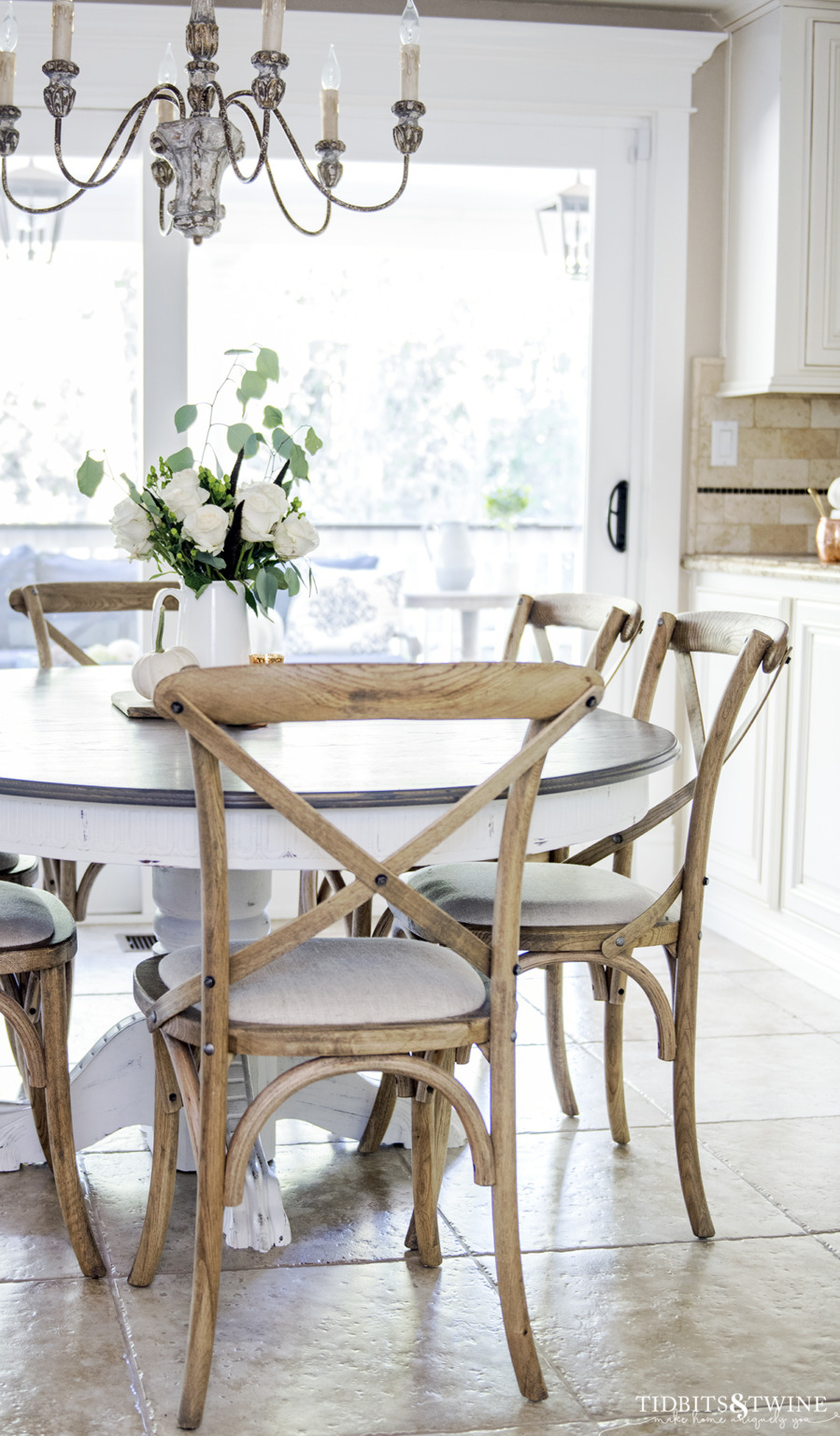 In the corner, my antique market basket has moved to my kitchen and now holds my excess cutting boards and bread paddles, with my vintage dough bowl tucked behind.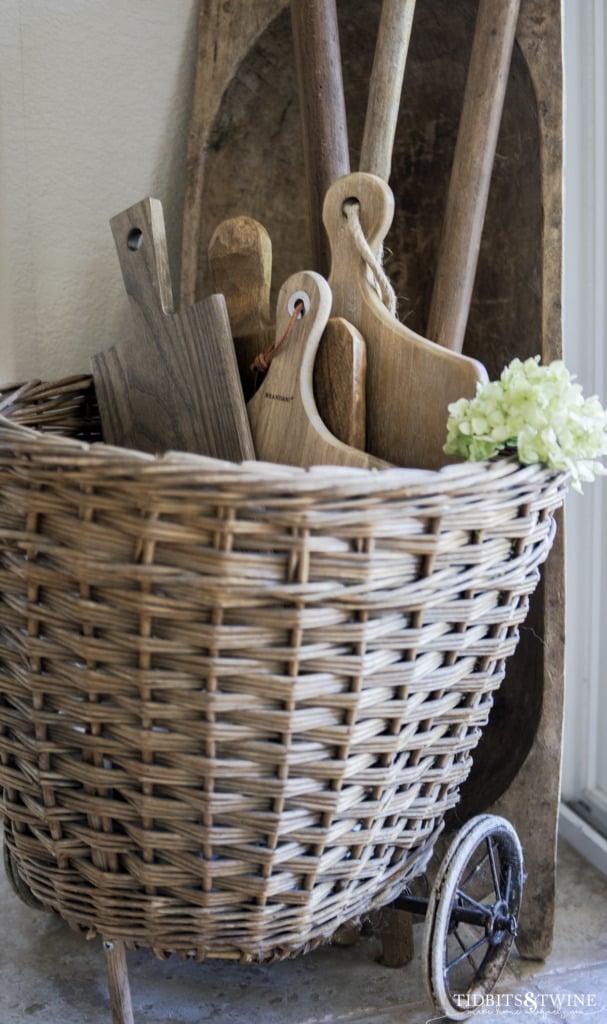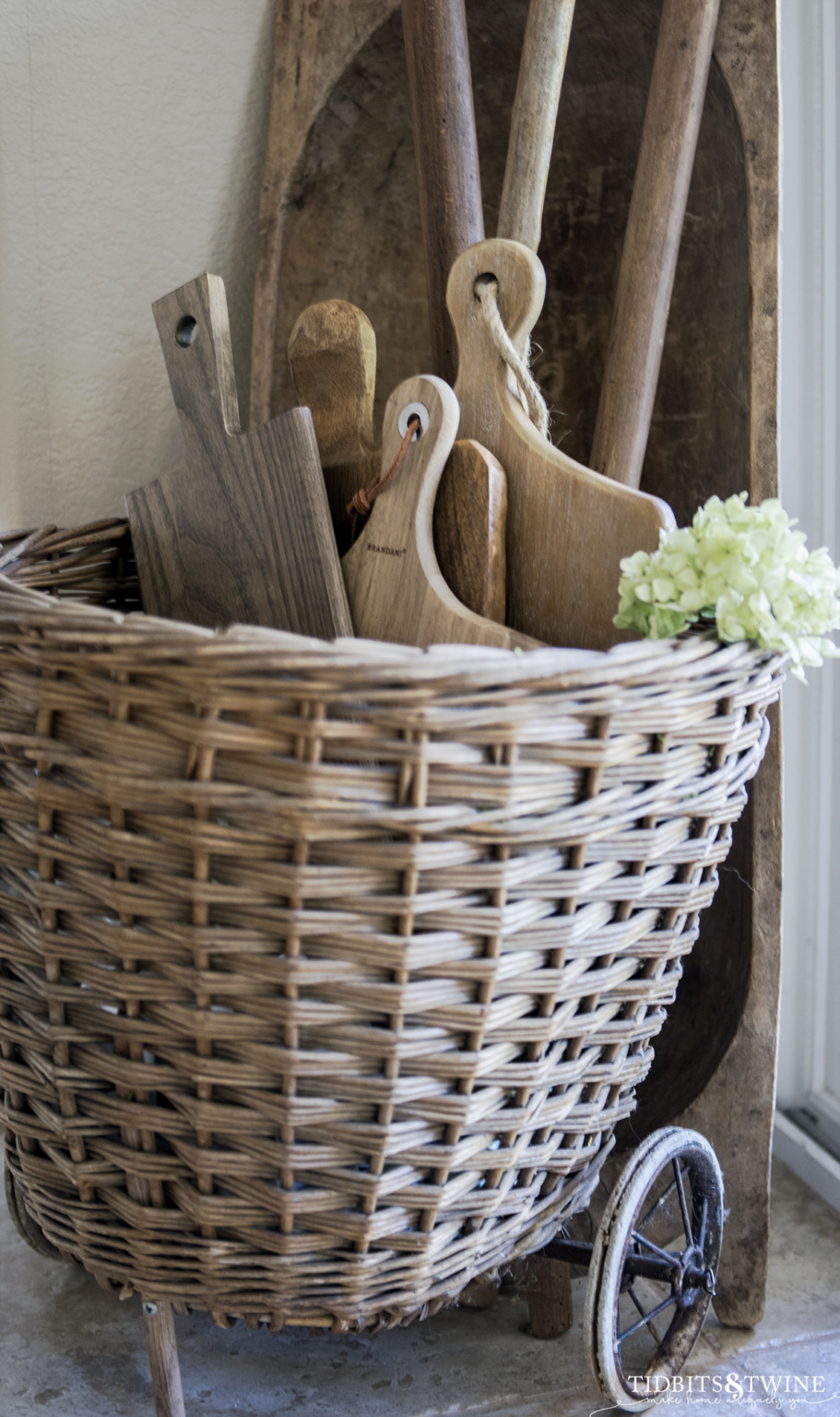 On the table I just added a wooden bread board with a white pitcher of roses and eucalyptus and just a touch of copper… I use bread boards like some people use trays – as a base or anchor for displays.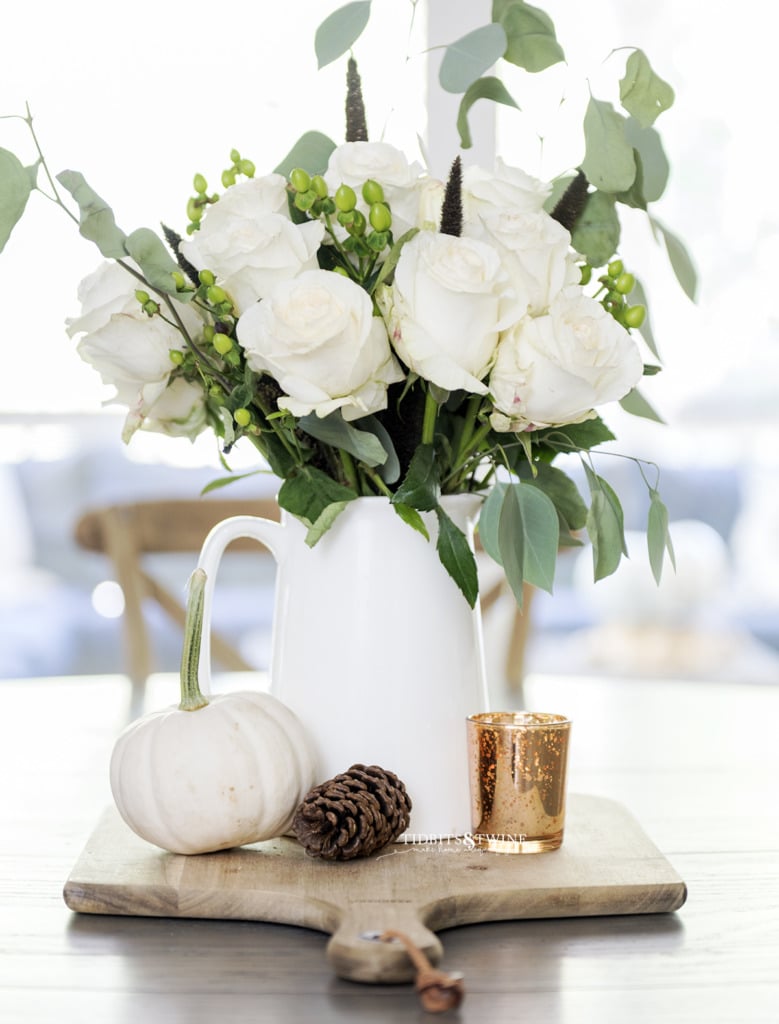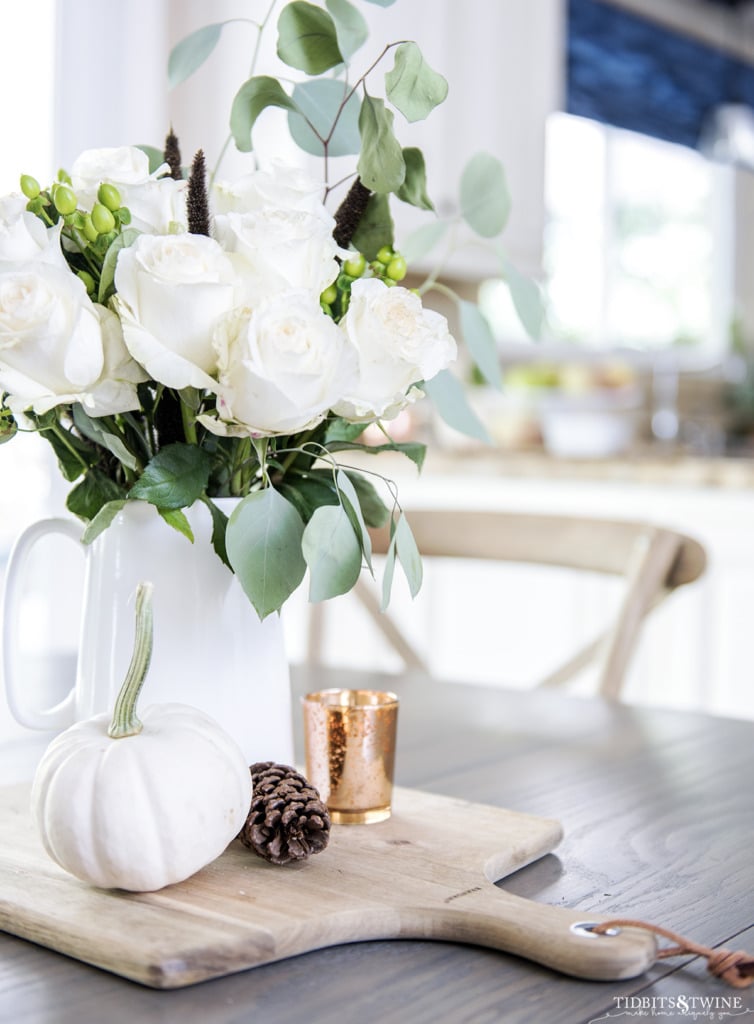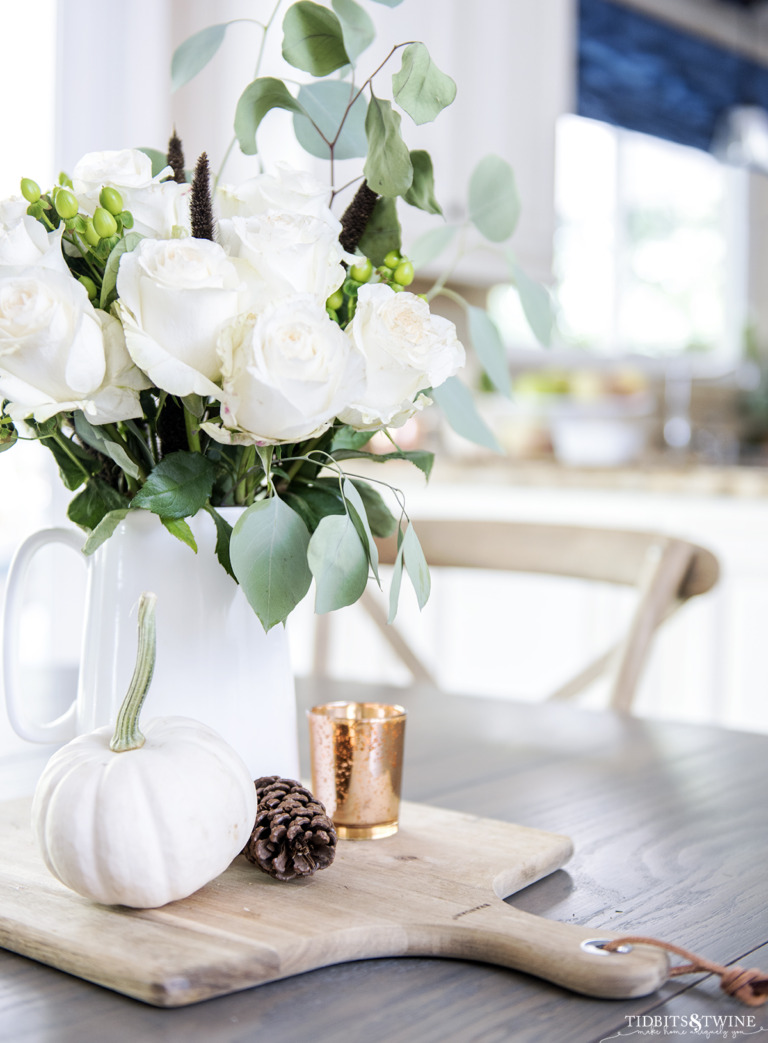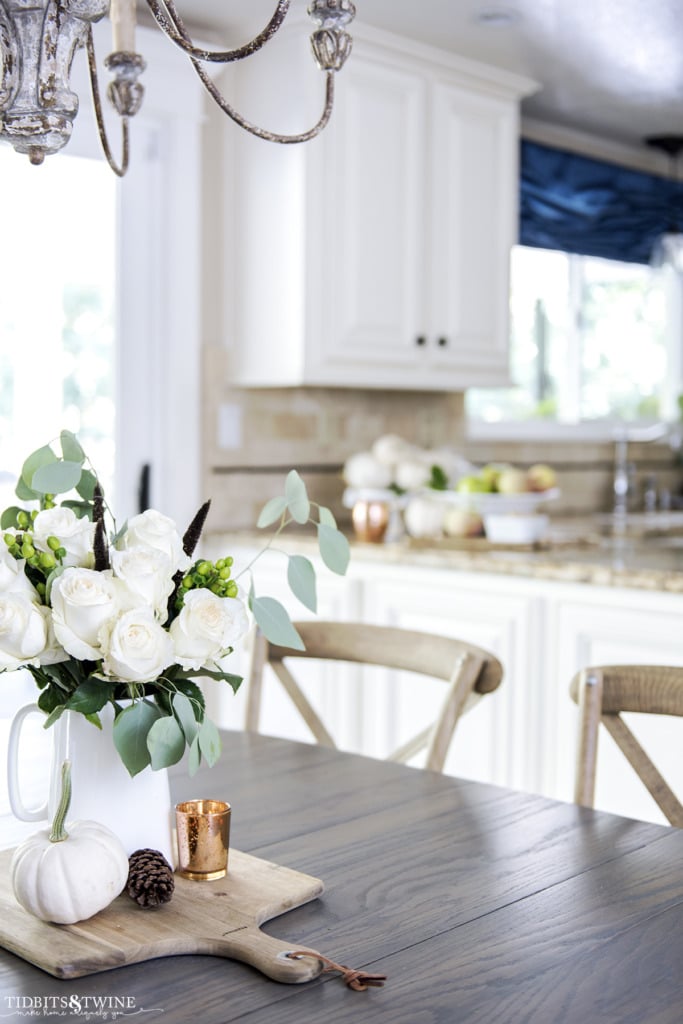 A bowl of apples paired with a few white pumpkins gives the kitchen a Fall feel without being too over-the-top.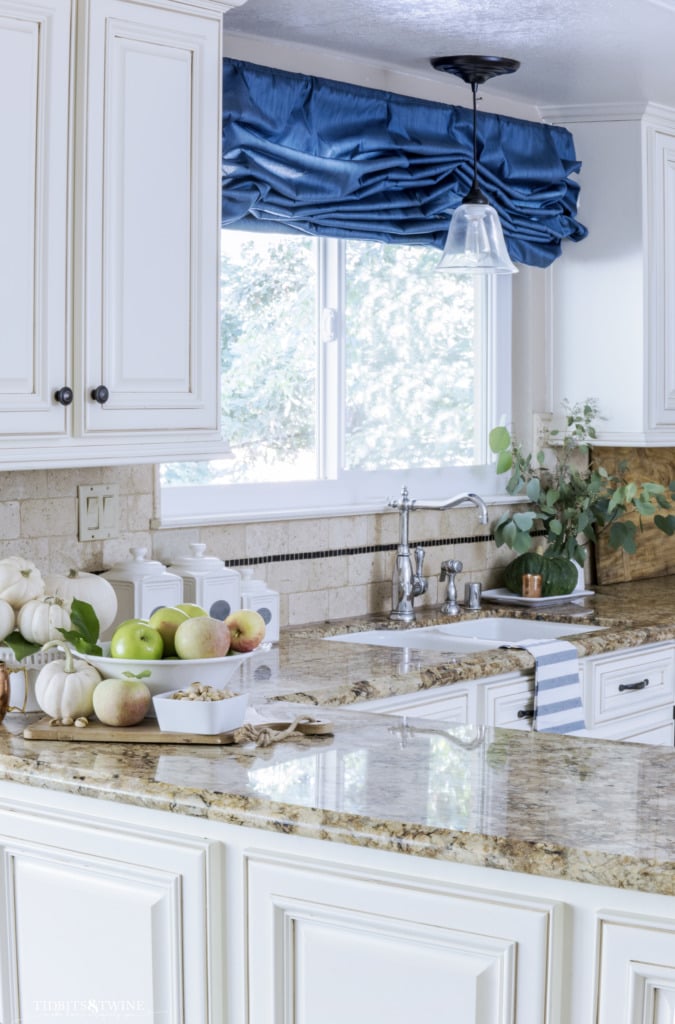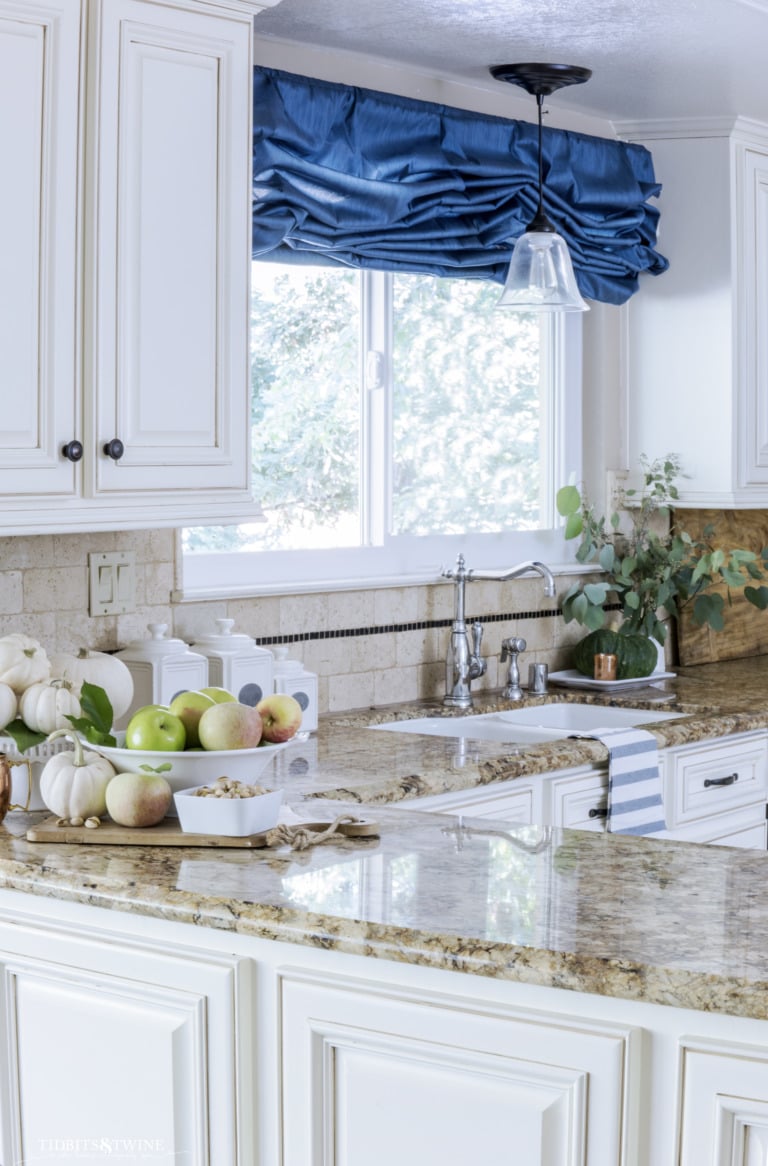 On the counter, you can use a large pumpkin, or a grouping of smaller ones. Put them in a bowl, under a cloche, or on a cake stand like I did!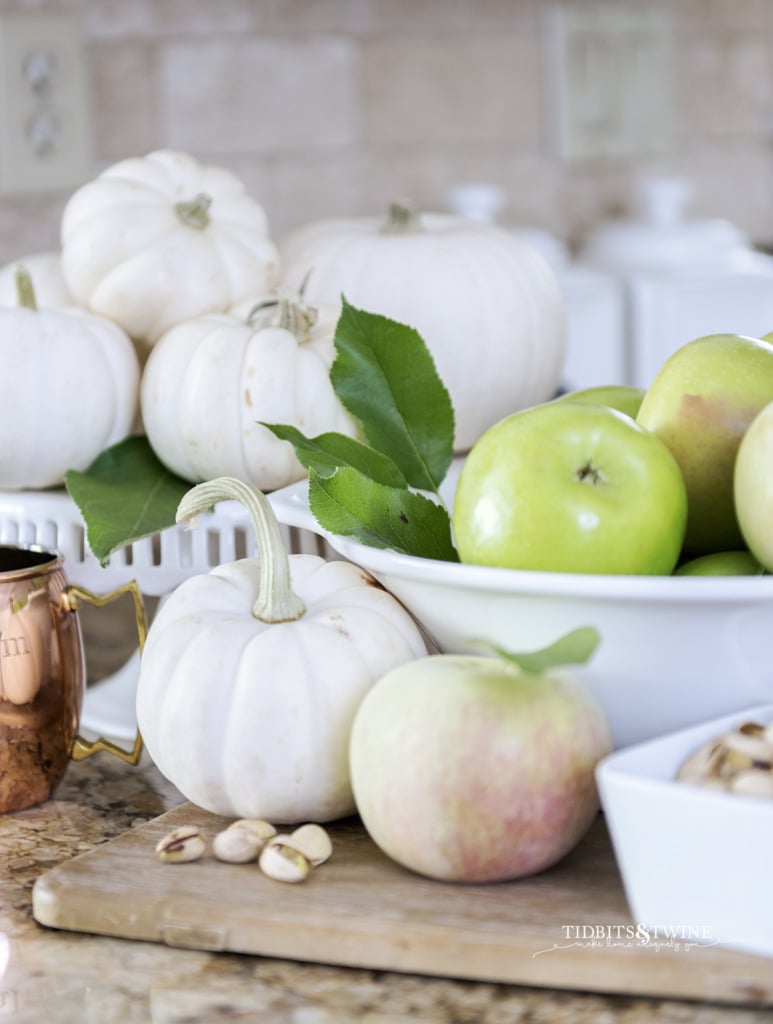 And really, there is no reason to have this copper mule mug on the counter, but….this was one of the last presents that I gave to my Dad before he passed. My mom had recently mailed it to me and I just couldn't bring myself to put it away.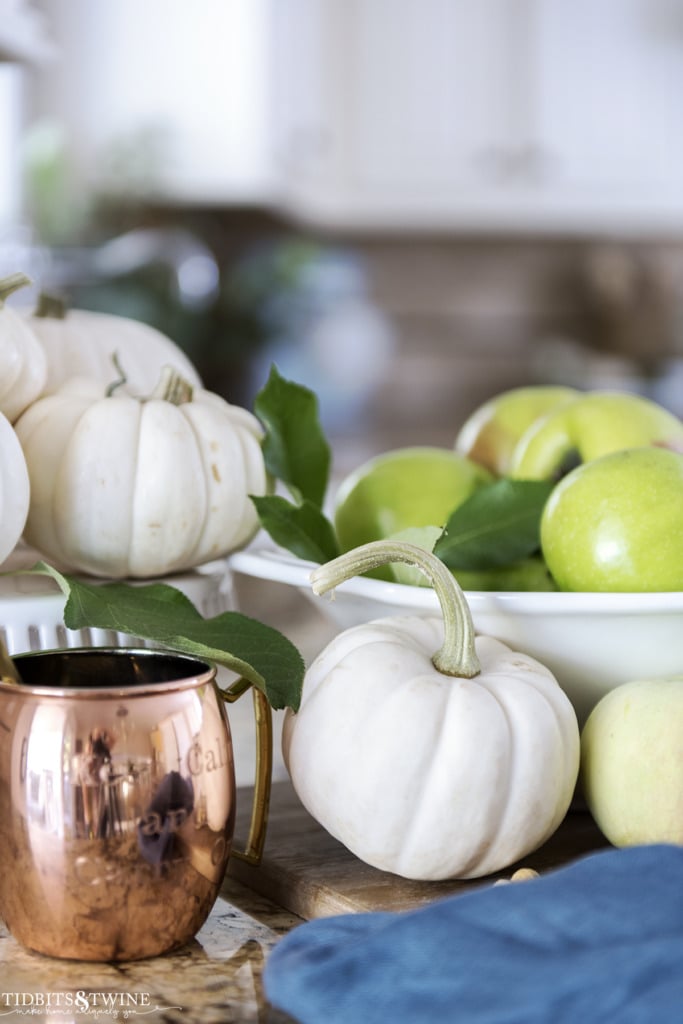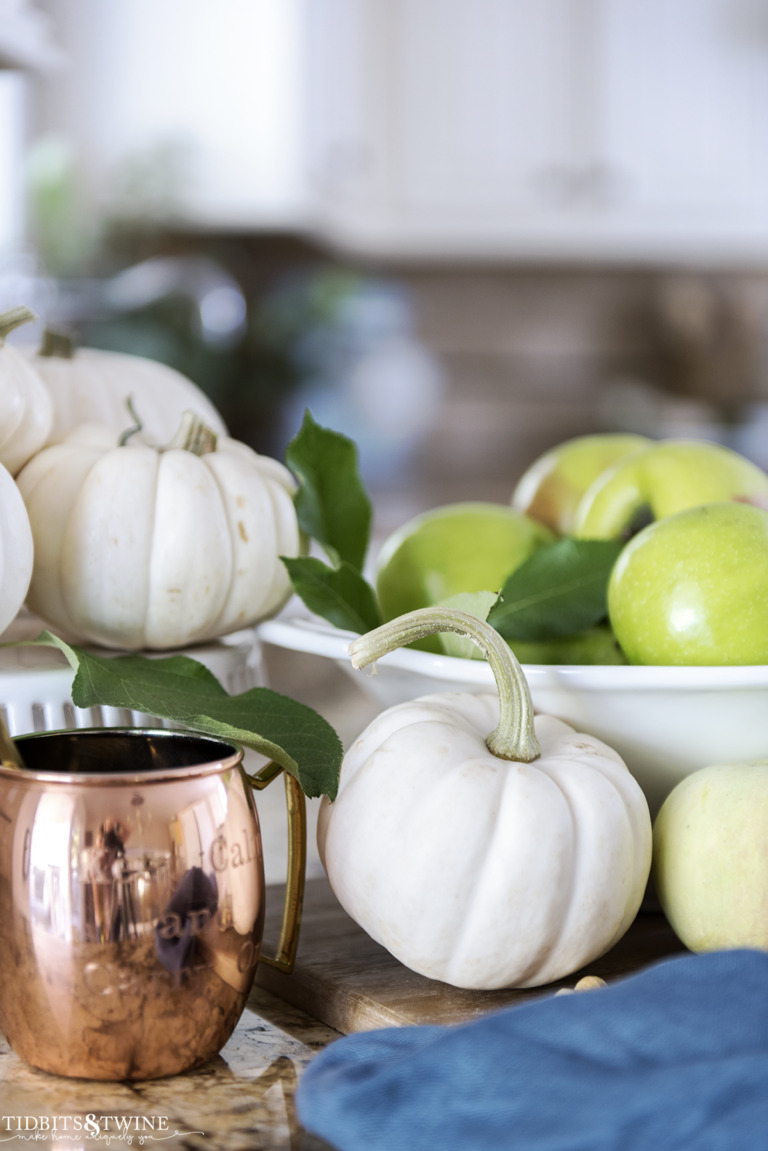 Over by the stovetop, I replaced my usual utensil holder with this burlap-wrapped vase. I added a couple of pumpkins here, too, along with eucalyptus.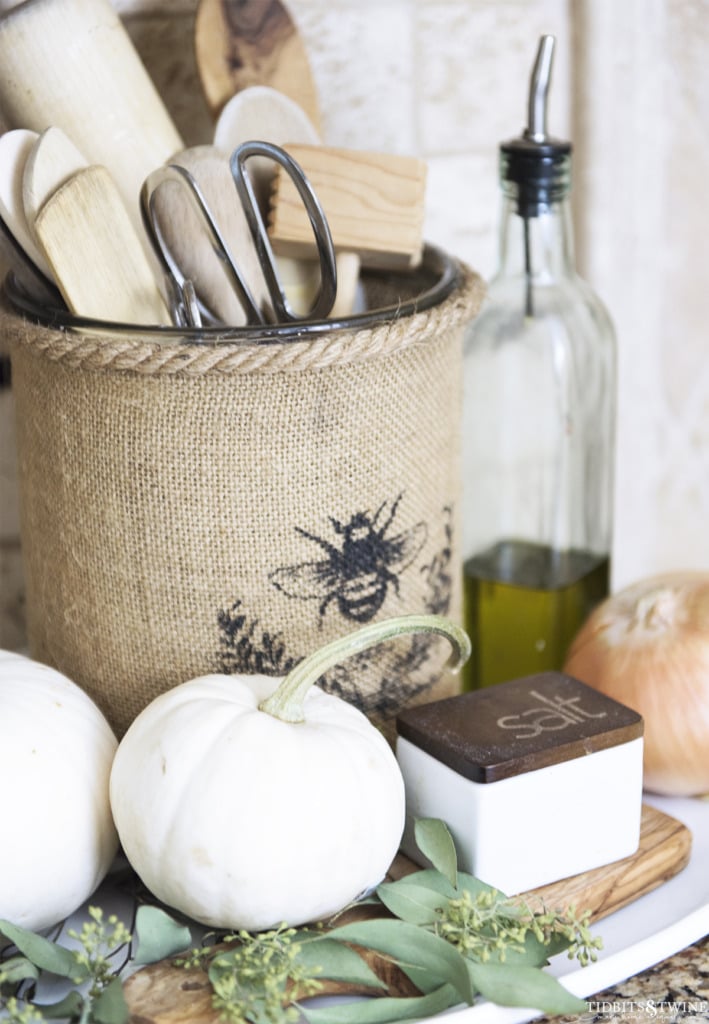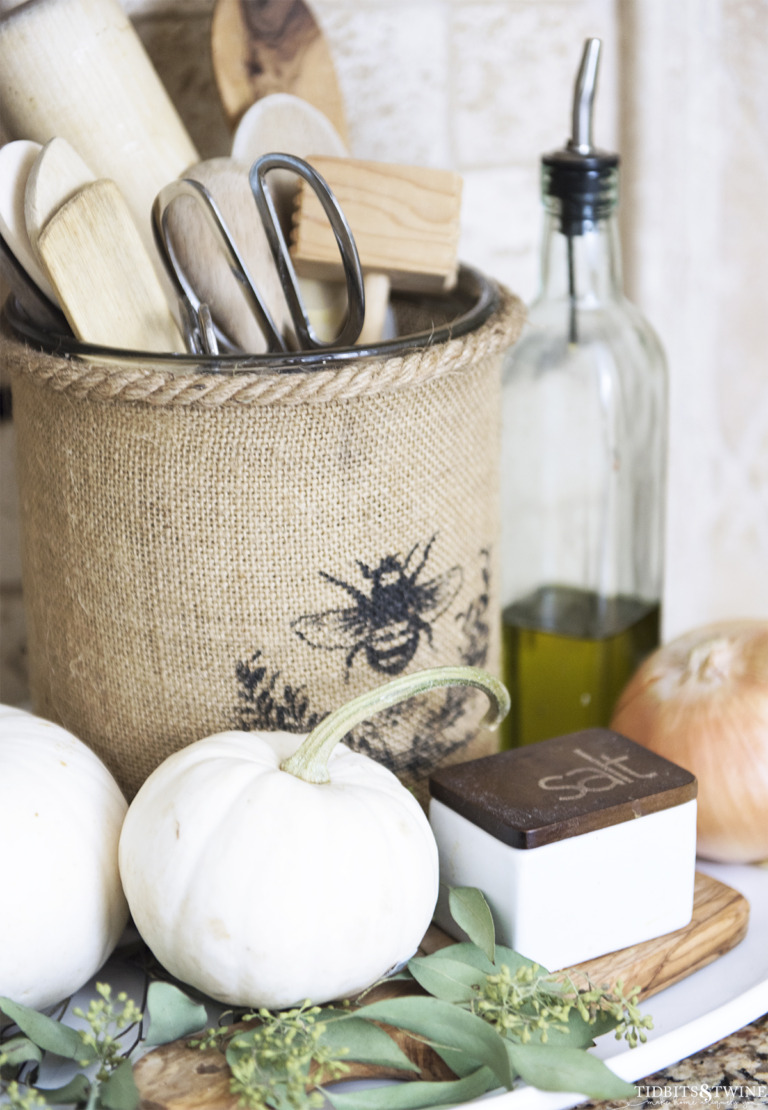 Really, when it comes to the kitchen, I like using fruits, vegetables, nuts and leaves….things that are at home in a kitchen. I didn't add a lot but even just these simple touches were all that was needed to transition to Fall.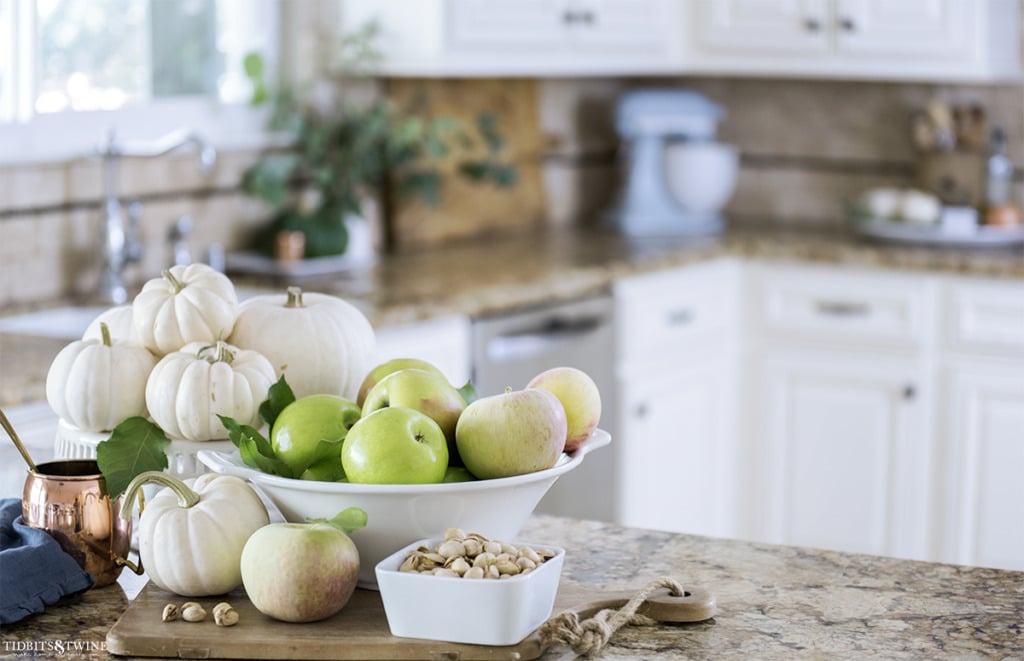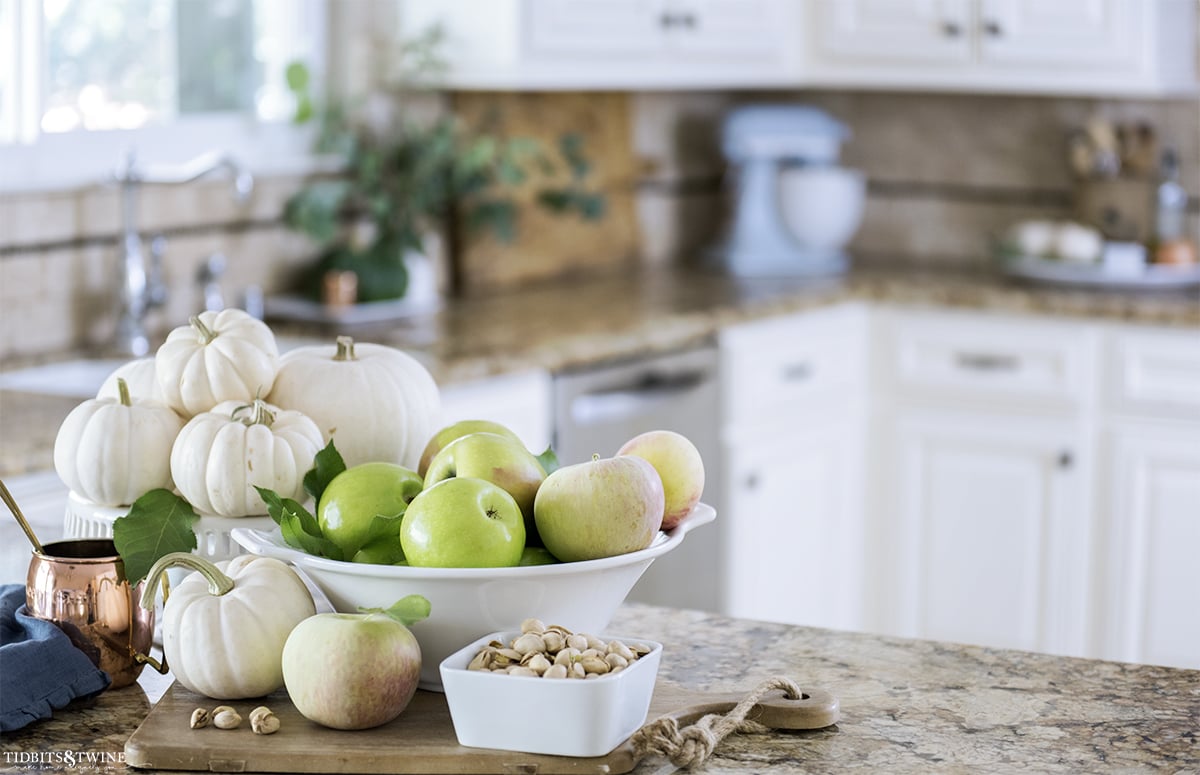 Bon Appetit!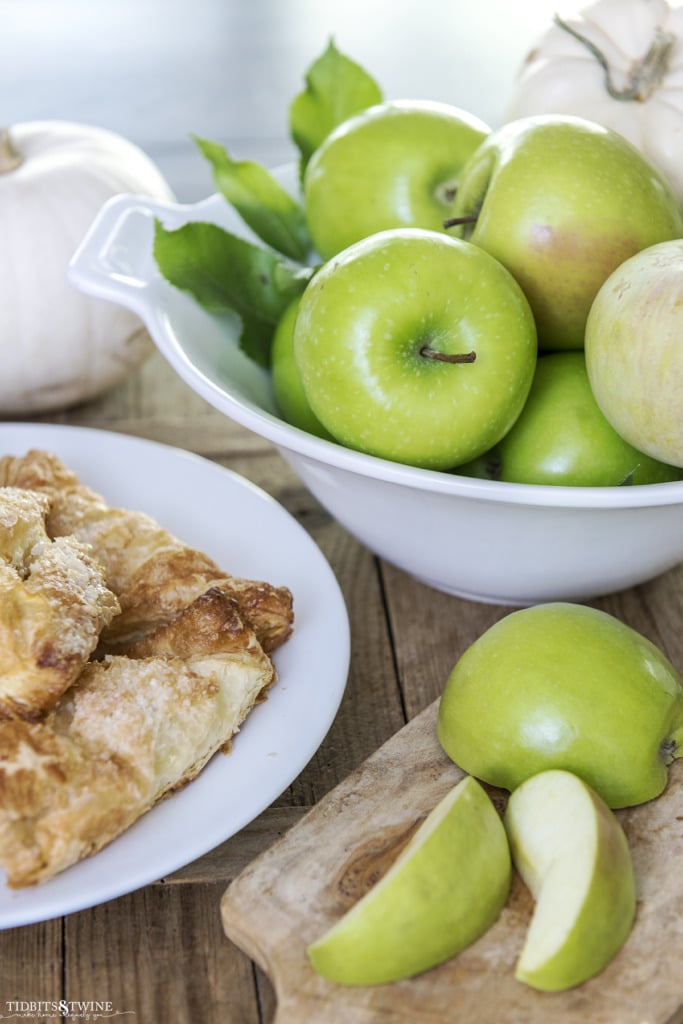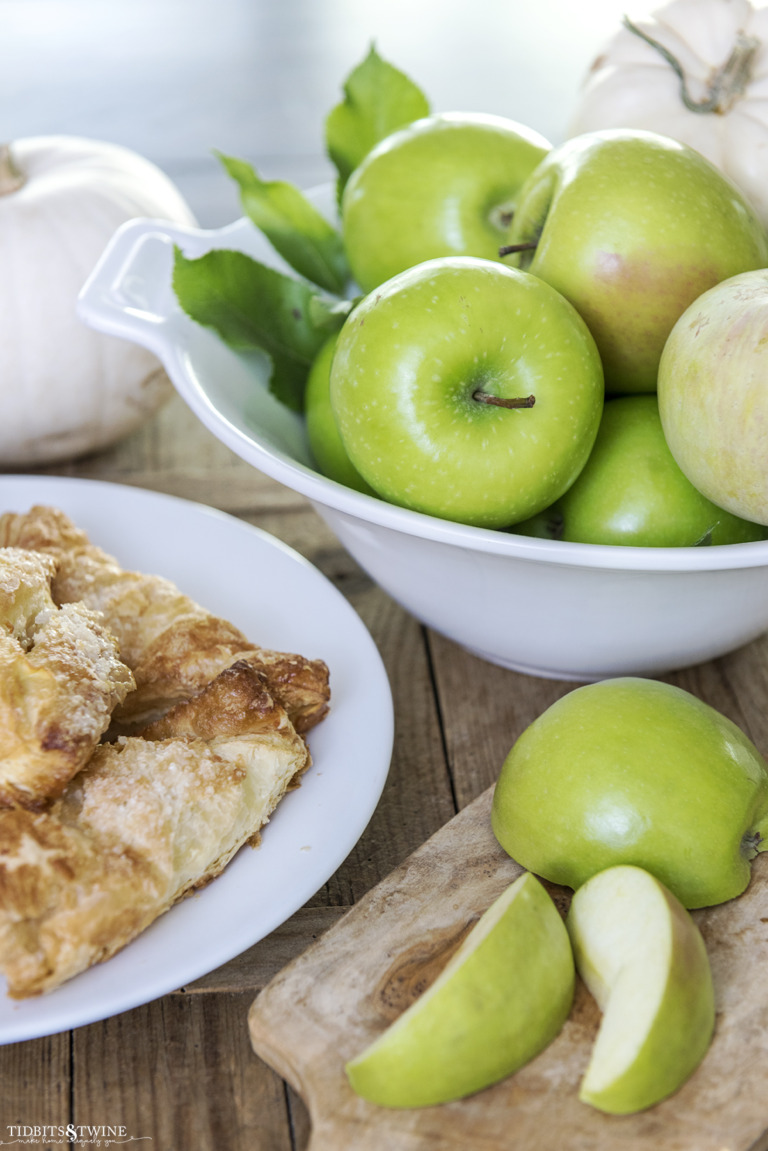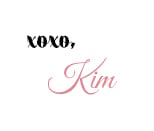 Join the Community
Let's keep in touch! Get exclusive artwork plus the latest news delivered directly to your Inbox!