Polka dot fabric has been in use since the mid-19th century and popular for almost a century now, including use in home decorating. While original prints consisted of equally sized filled circles with equal spacing, modern twist on this print include random sized dots with unequal spacing in a variety of colors. The term "polka" itself derives from the Polish for "Polish woman" and in Czech, it translates to "little woman or girl." As such, polka dots are typically thought of a feminine, whimsical and sometimes, even childish. They are often used in casual or playful environments, rarely transitioning to a formal situation…but that doesn't mean it can't be done!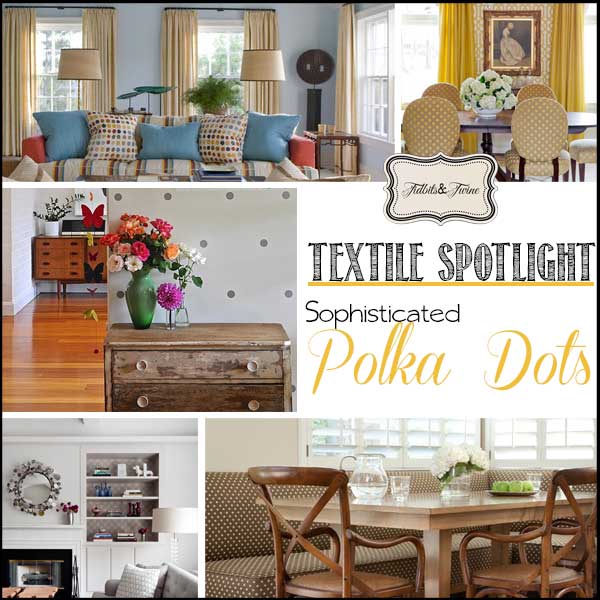 A Brief History
According to Slate's Jude Stewart, once upon a time, the print was referred to by several other names. "Dotted-Swiss referred to raised dots on transparent tulle," and in France, "quinconce described the diagonal arrangement of dots seen on the 5-side of dice." Meanwhile, "[t]he large coin-sized dots on fabric, called Thalertupfen in German, got their name from Thaler, the currency of German-speaking Europe until the late 1800s."
Some theorize that the term "polka dot" is related to the mid 19th century popularity of the polka dance. Whether the connection is because the dots reflect short bursts of energy similar to those required in the polka, or to the fact that both the dance and the pattern became popular around the same time, is unclear; however, it is known that the term first appeared in 1857 in Godey's Lady's Book.
From Playful…
Polka dot fabrics are commonly seen in nurseries and kids' rooms with their playful and energetic patterns. Bright, multi-colored patterns lends themselves to a more modern design flair, whereas more muted, or subtle patterns tend to look more traditional.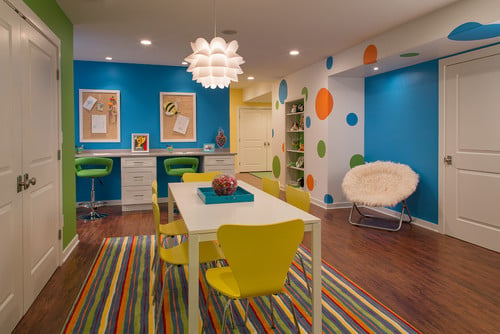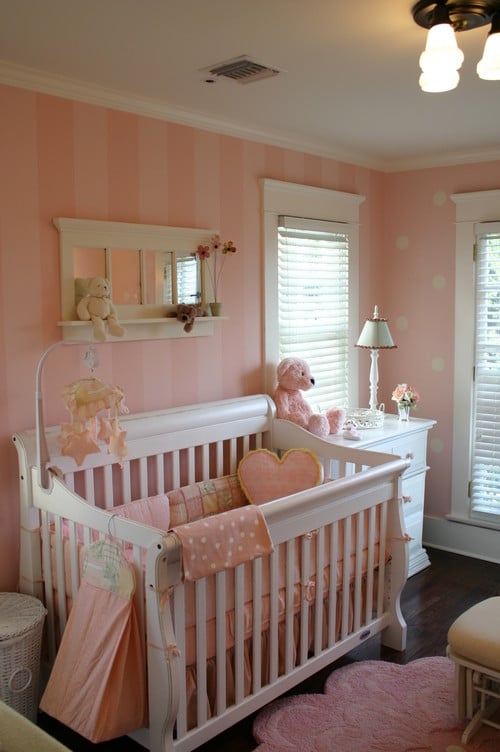 …to Surprisingly Sophisticated
You might be surprised, though, that polka dots can also make their way into the grown-up spaces of a home, too.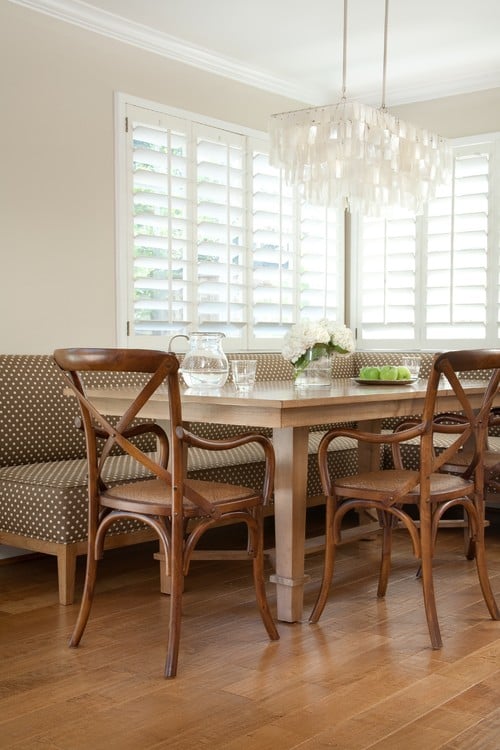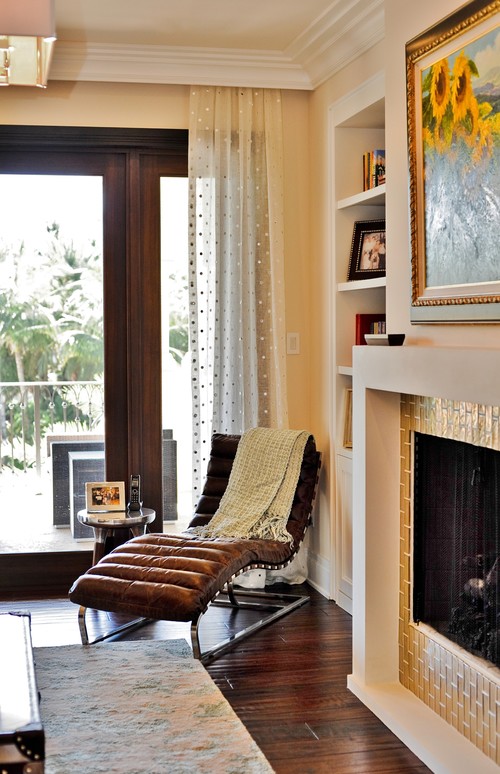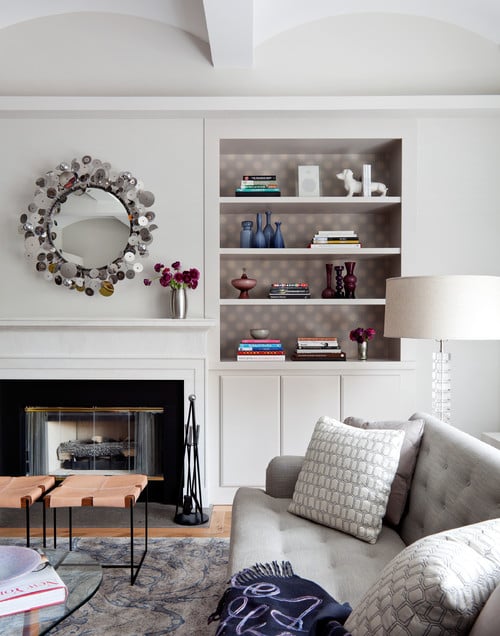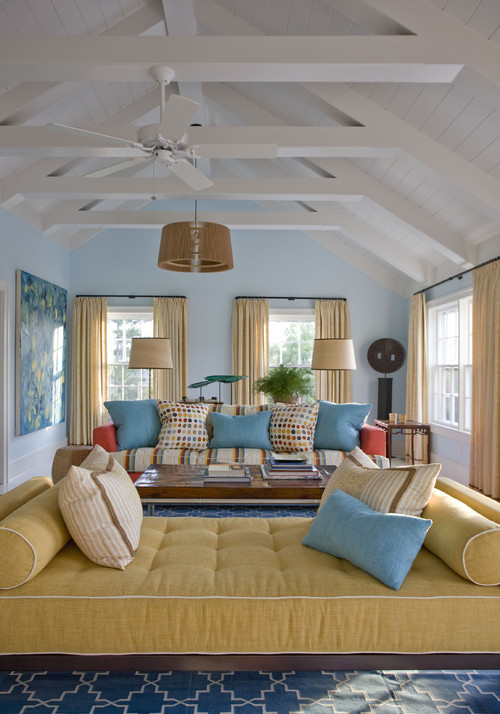 It's also interesting to note that a polka dot pattern that could look whimsical or "young" in a room can also look sophisticated depending on the furnishings and other fabrics that it is paired with, as shown below.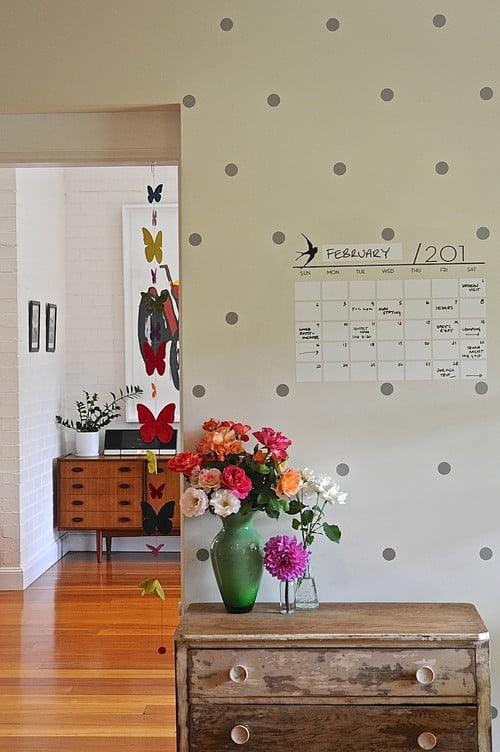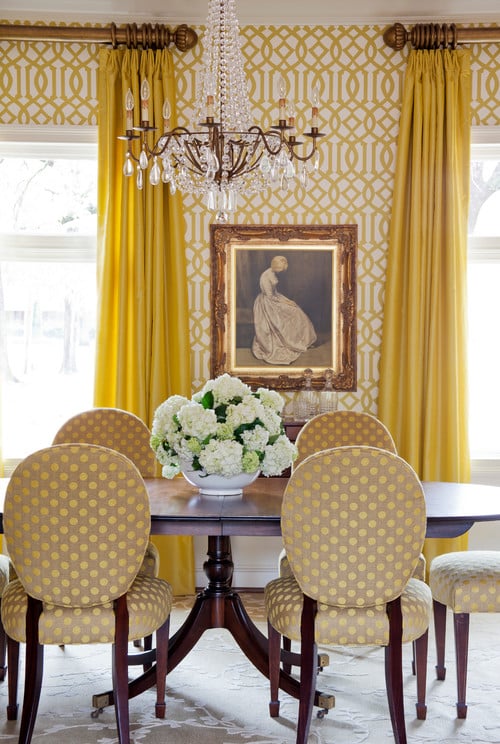 When using polka dots, I find that a little goes a long way. For a more sophisticated look, consider limited multicolored patterns to a small space (such as pillows or art) so that the pattern doesn't overwhelm the space. More subtle versions of polka dots can blend into their surroundings and can be used in larger doses, like rugs, upholstered accent pieces, and curtains.
Do you polka???

Would you like to receive my posts via email? Enter your email address below. You will instantly receive an email from FeedBurner and you will need to click the link to activate your subscription.
Join the Community
Let's keep in touch! Get exclusive artwork plus the latest news delivered directly to your Inbox!