I am so excited to tell you more about the dining hutch I scored over the summer. I think it totally changed up the look of my dining room, and for sure, it's more functional than the buffet I used to have in the space.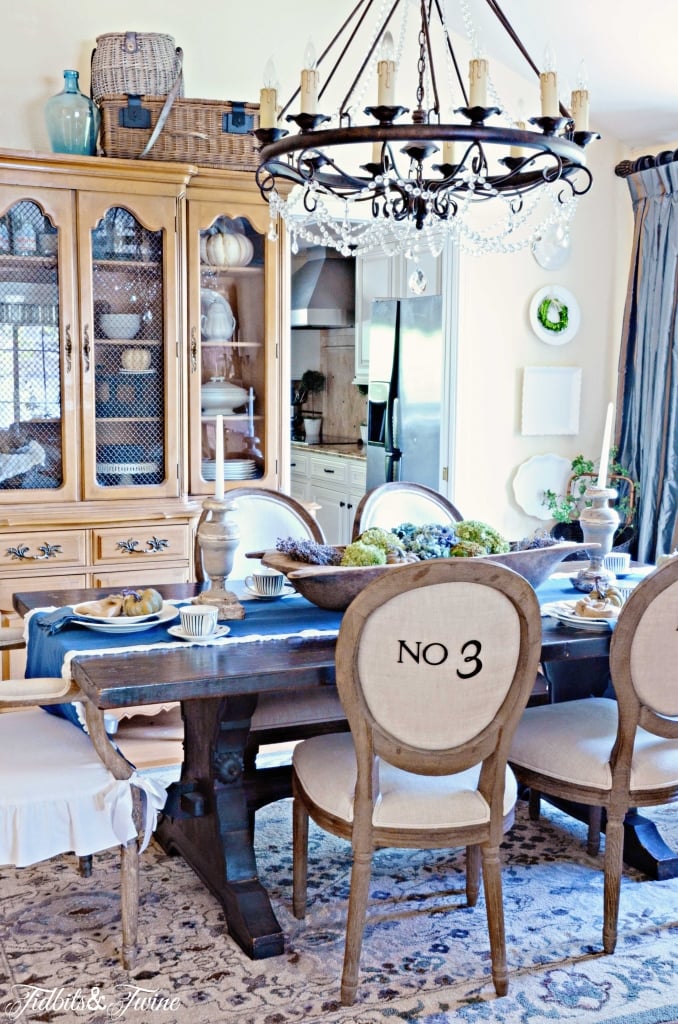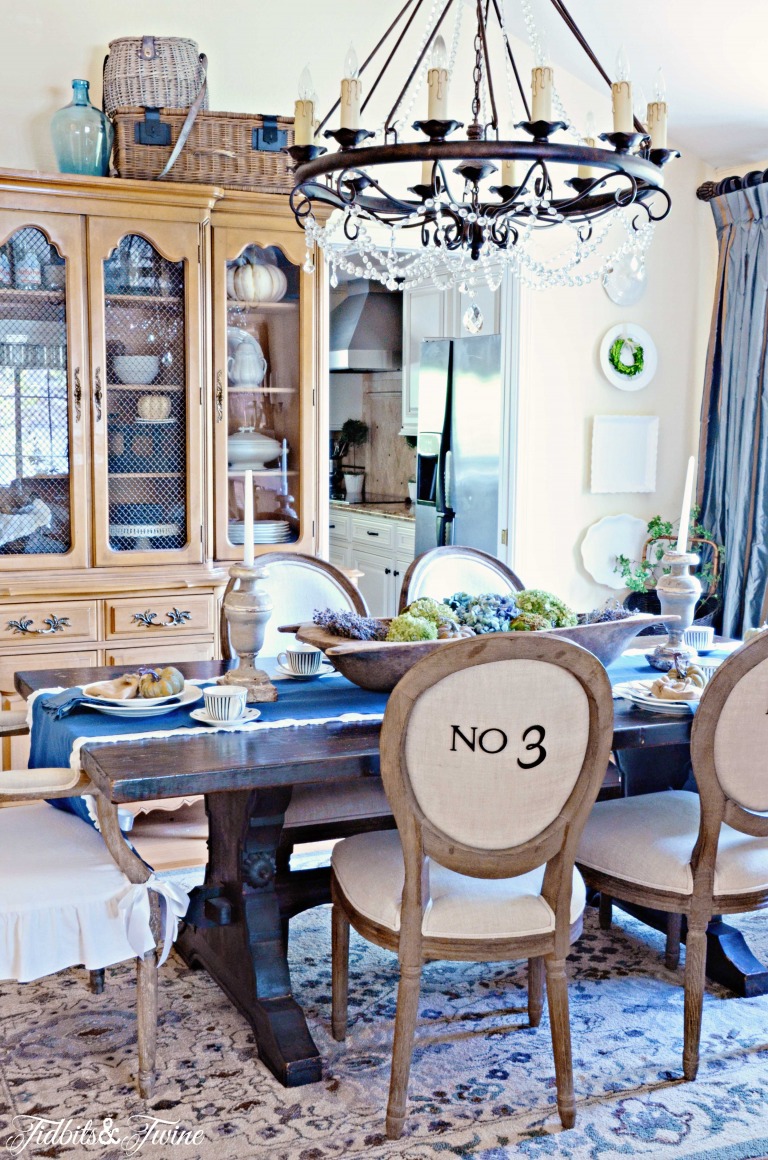 It all started with an ad I found on Craigslist. There was a bad, dark picture of the buffet but I could right away that I would love it. Then I looked at the price – $120. Yes, you're reading that right, one hundred and twenty dollars. That then caused me to rent a U-Haul and drive to unknown and hilly parts of Oakland to pick up this beauty!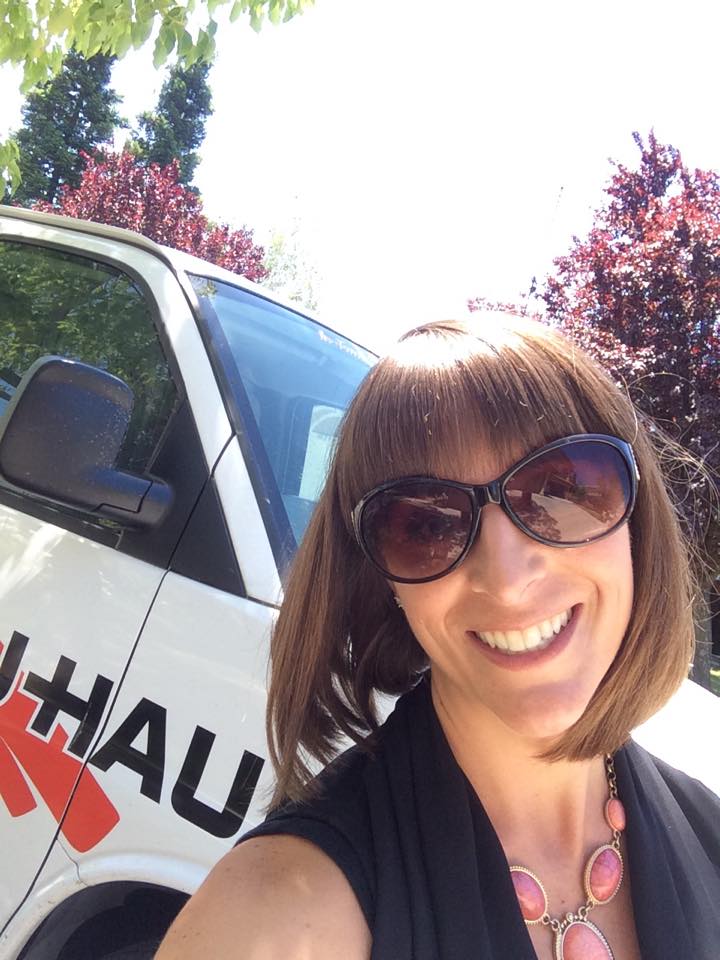 The hutch is in two pieces, the bottom buffet and then the top part and it is a solid-wood piece of Thomasville furniture!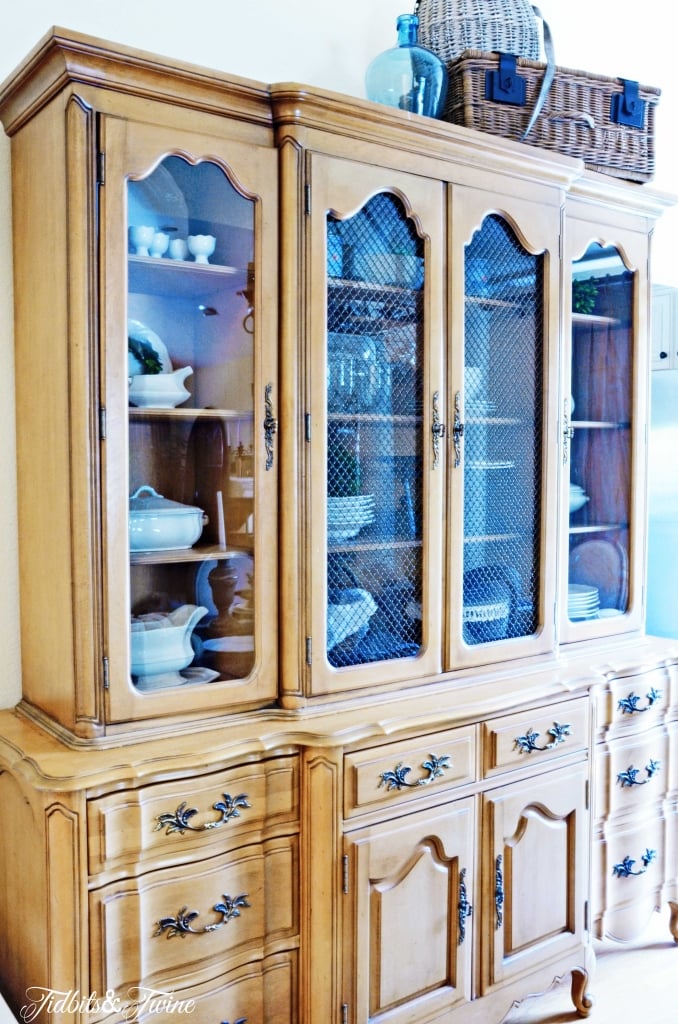 The two side cabinets have glass fronts and four shelves, which I'm currently using to display my ironstone and other white dishes.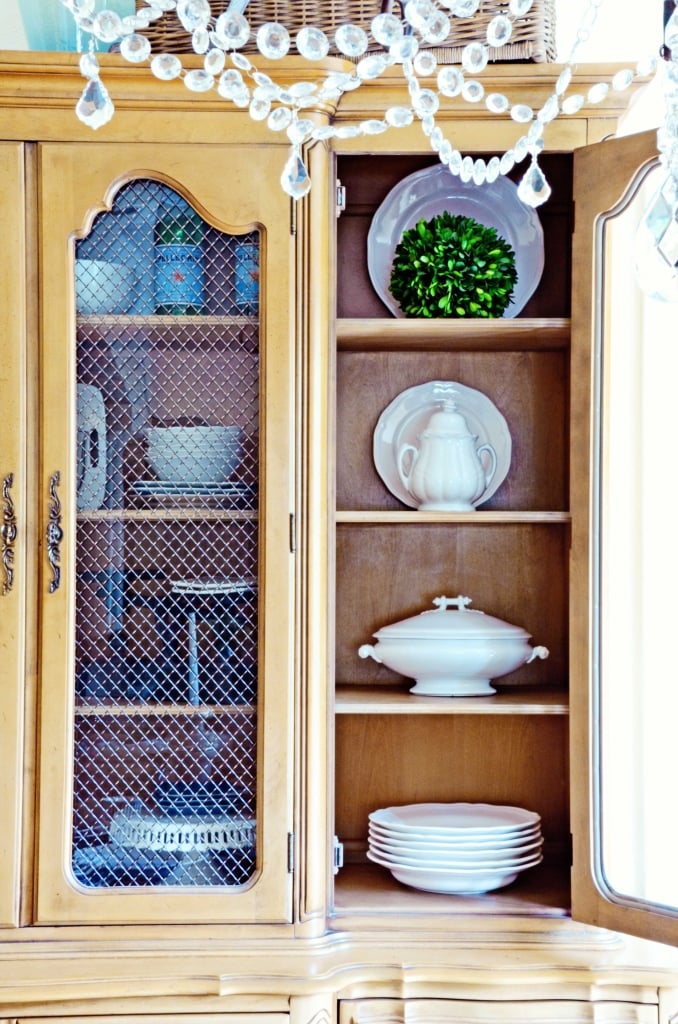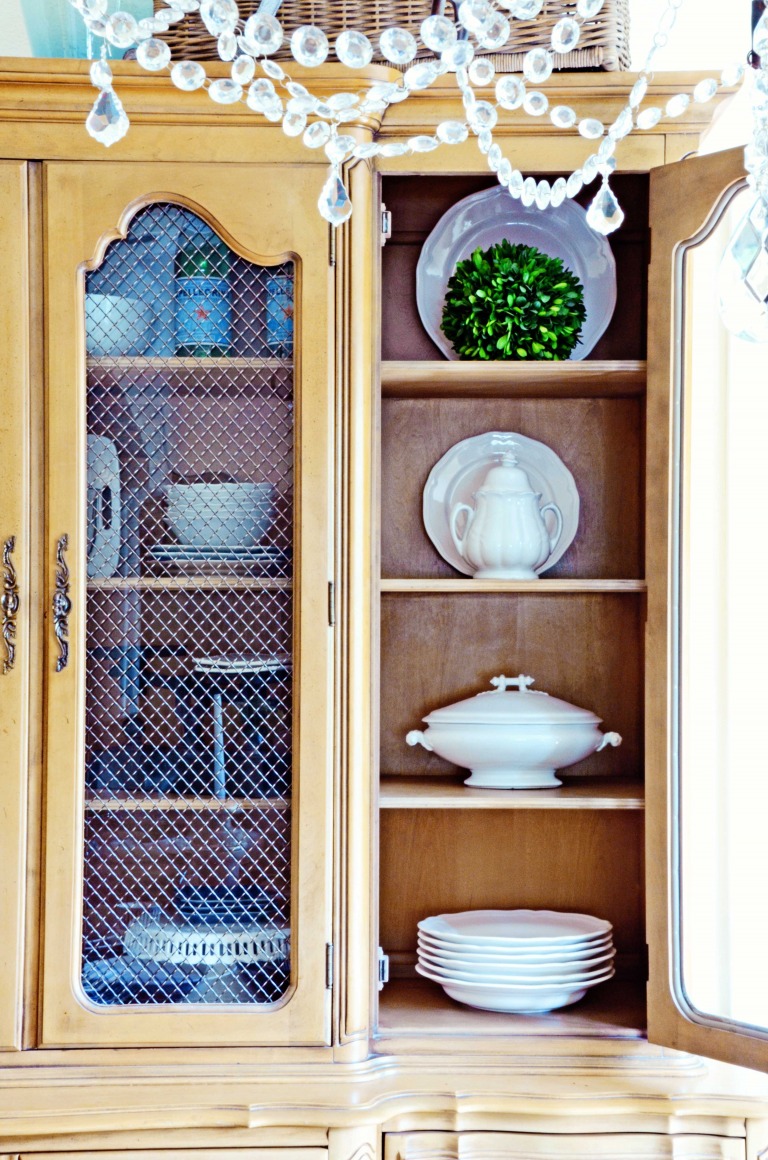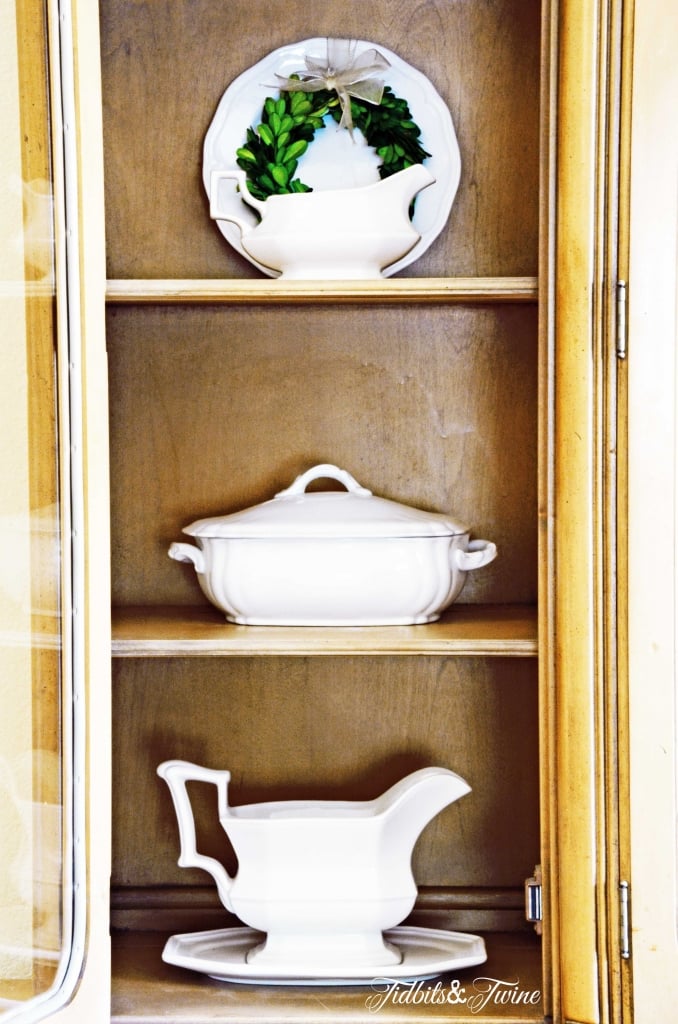 The center cabinet has both glass and wire mesh doors, and if you've seen my guest bedroom, you know I love mesh doors!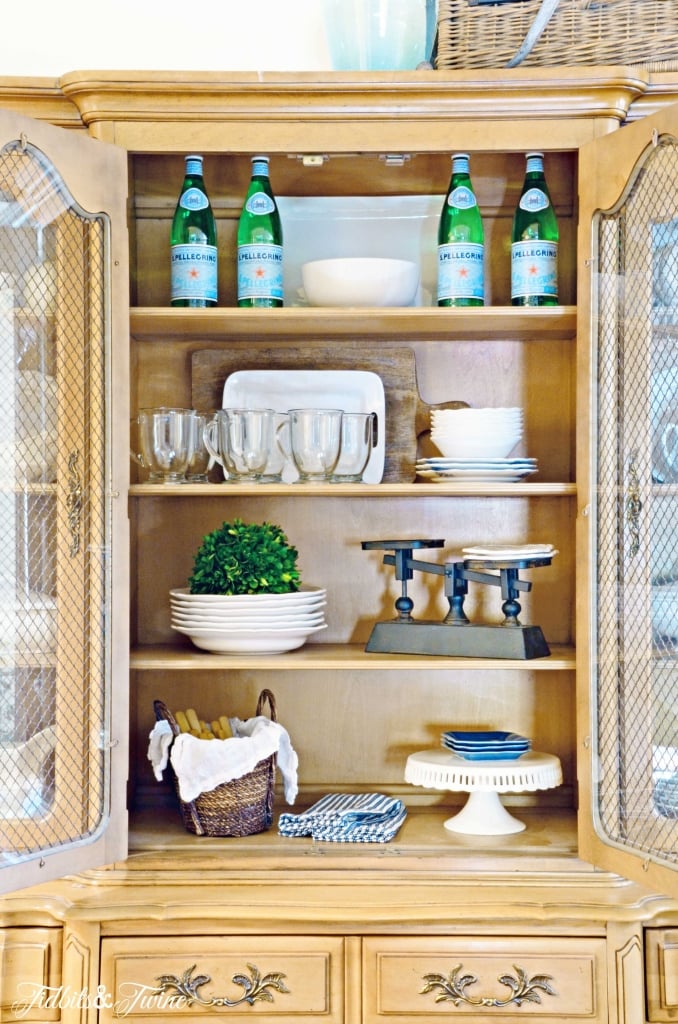 The bottom buffet has eight drawers and two cabinets. I have two drawers for flatware, which I think means I need more flatware, don't you?!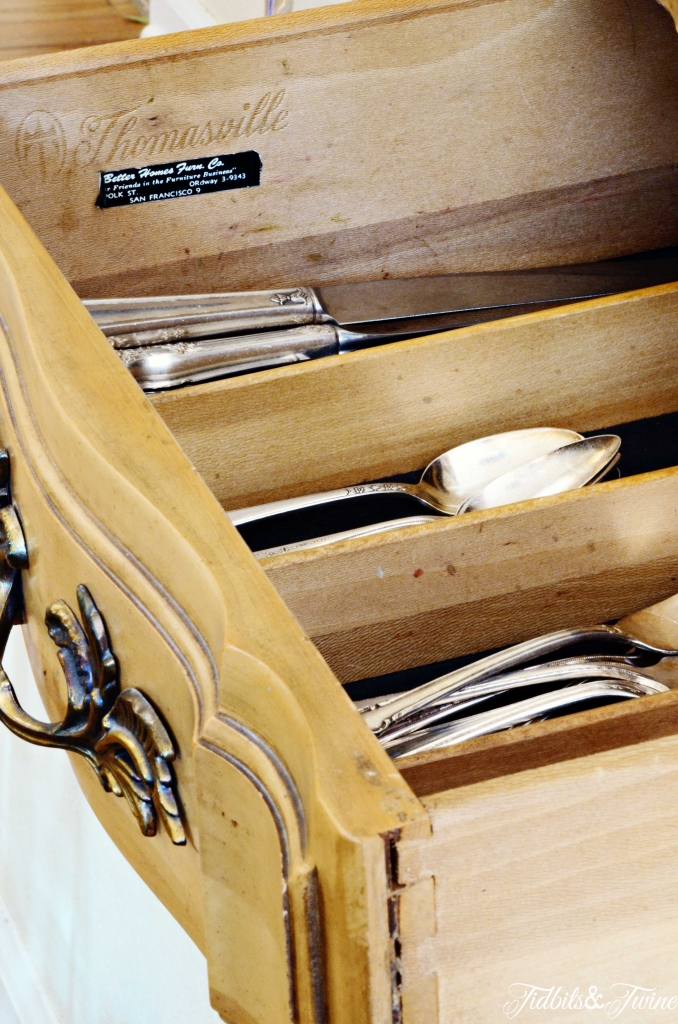 Other drawers have placemats, table runners, and napkins.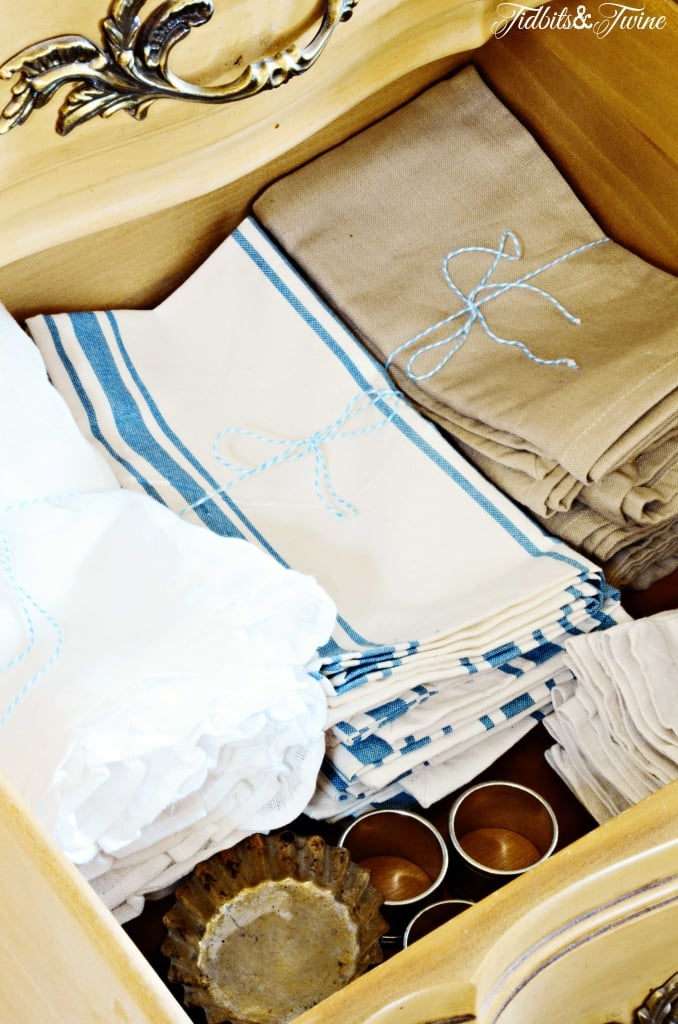 Now I'll admit, the color isn't exactly my favorite. Someday, I might attempt to paint it. Maybe something like this…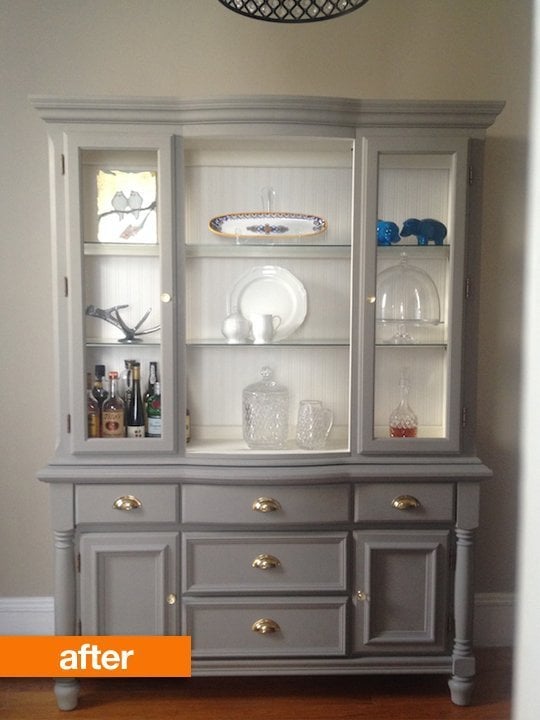 …or this.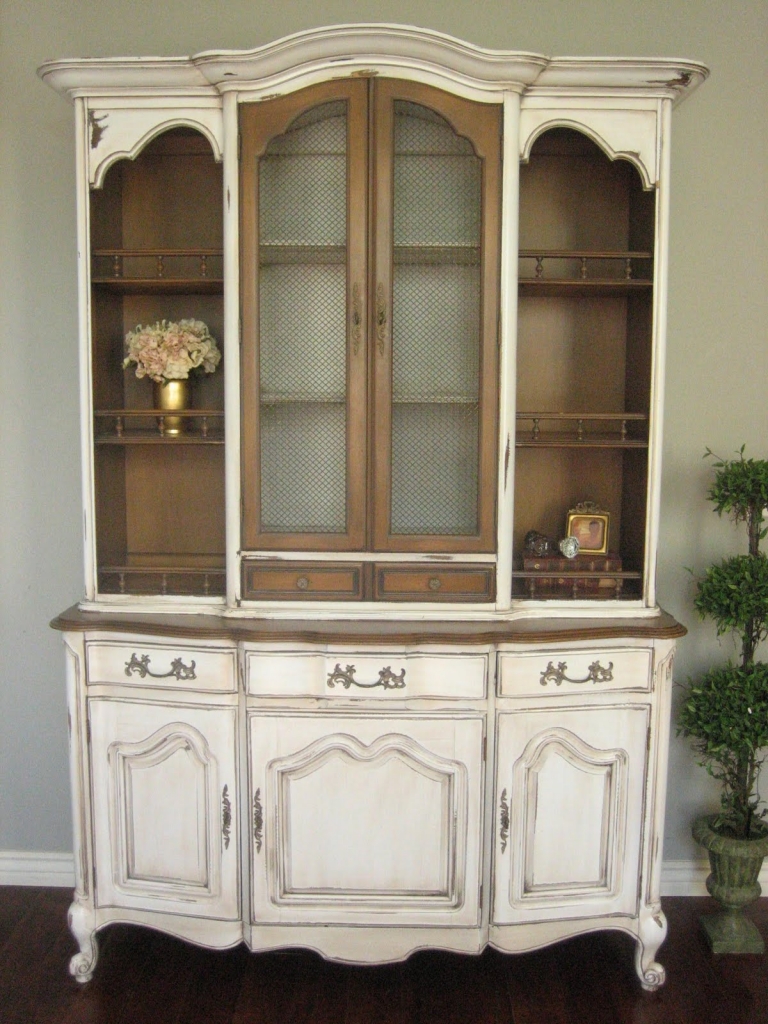 Until then, I'm thrilled with my dining hutch! And because I don't think I've ever showed you a picture that conveys the layout of my home, here's now my living room and dining rooms connect. This is the view from just inside the front entry.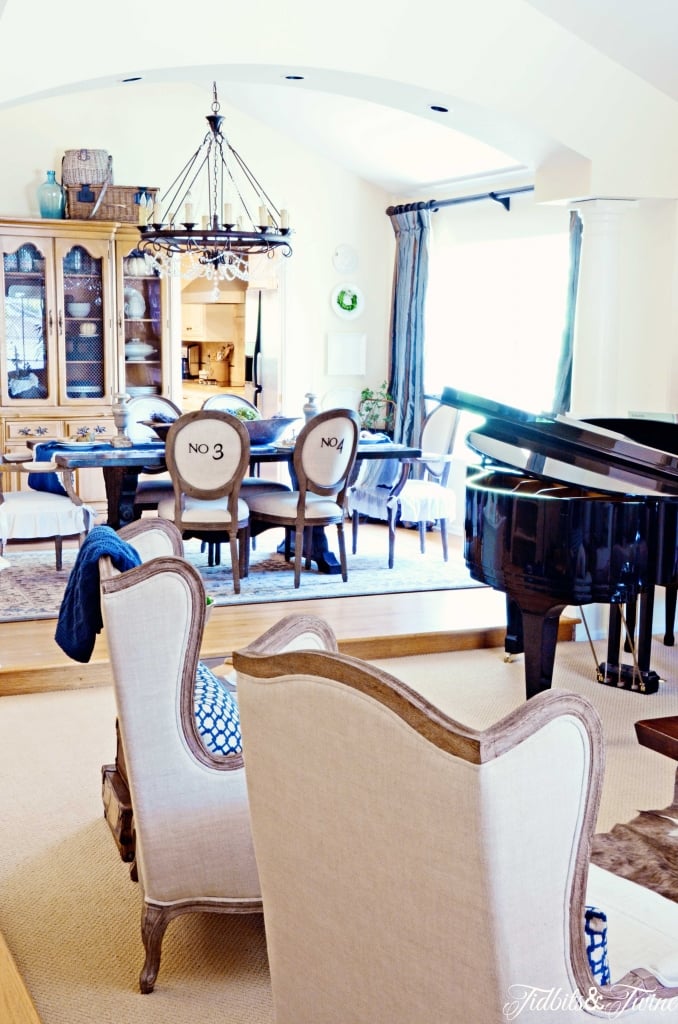 Join the Community
Let's keep in touch! Get exclusive artwork plus the latest news delivered directly to your Inbox!