Hello and happy Fall! Today is my day to share my home as part of the 2015 Fall Home Tours hosted by Marty from A Stroll Thru Life. If you're visiting from Life Love Larson, thank you so much for popping over my tour! If you're new to my site, I'm Kim. Welcome! I like to create a collected look in my home that reflects things I love. I tend to change my mind a lot about what it is I love, though, and so have learned to keep my big ticket items neutral so that I can swap out colors and accessories more easily.
Let's step through my front door and start the tour!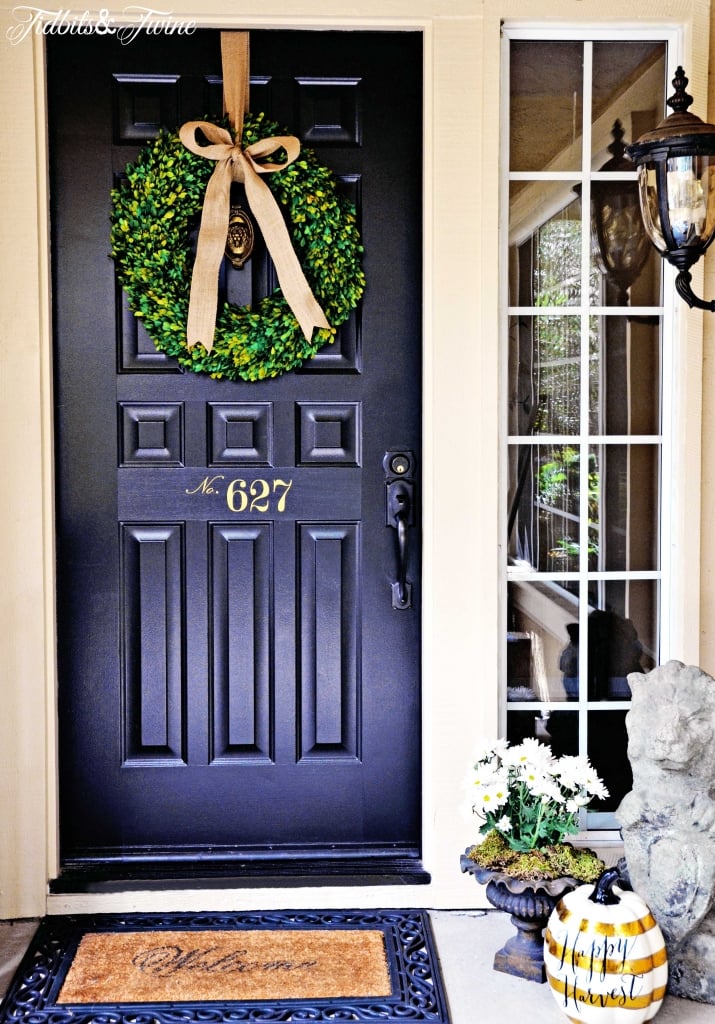 This year, I decided to skip the traditional Fall color palette and instead, use colors that I could incorporate more easily into my home's existing decor. I relied heavily on Fall objects, like pumpkins, antlers, wheat stalks, as well as textures like burlap and dried hydrangeas. I would normally use real pumpkins in my decorating, but given that it's still 100+ where I live right now, there are no pumpkins to be found yet!! When the weather cools and they make their debut, I'll replace the faux pumpkins with real and will keep them through Halloween.
My living room got a mini-makeover during the summer when I found a sofa at the consignment shop that coordinated with the wingback chairs I already owned.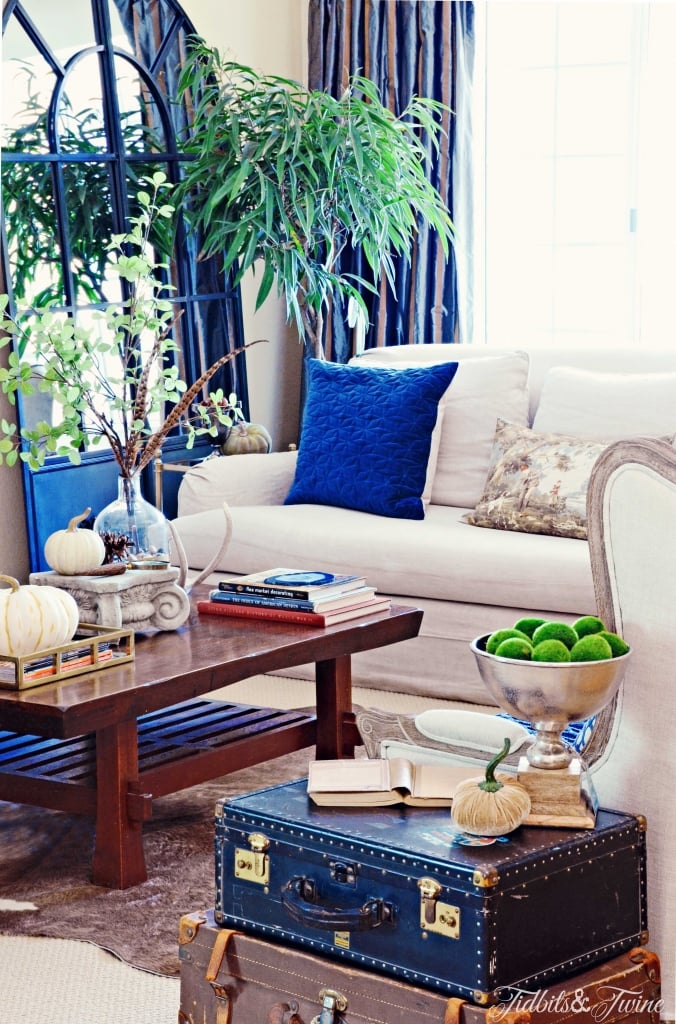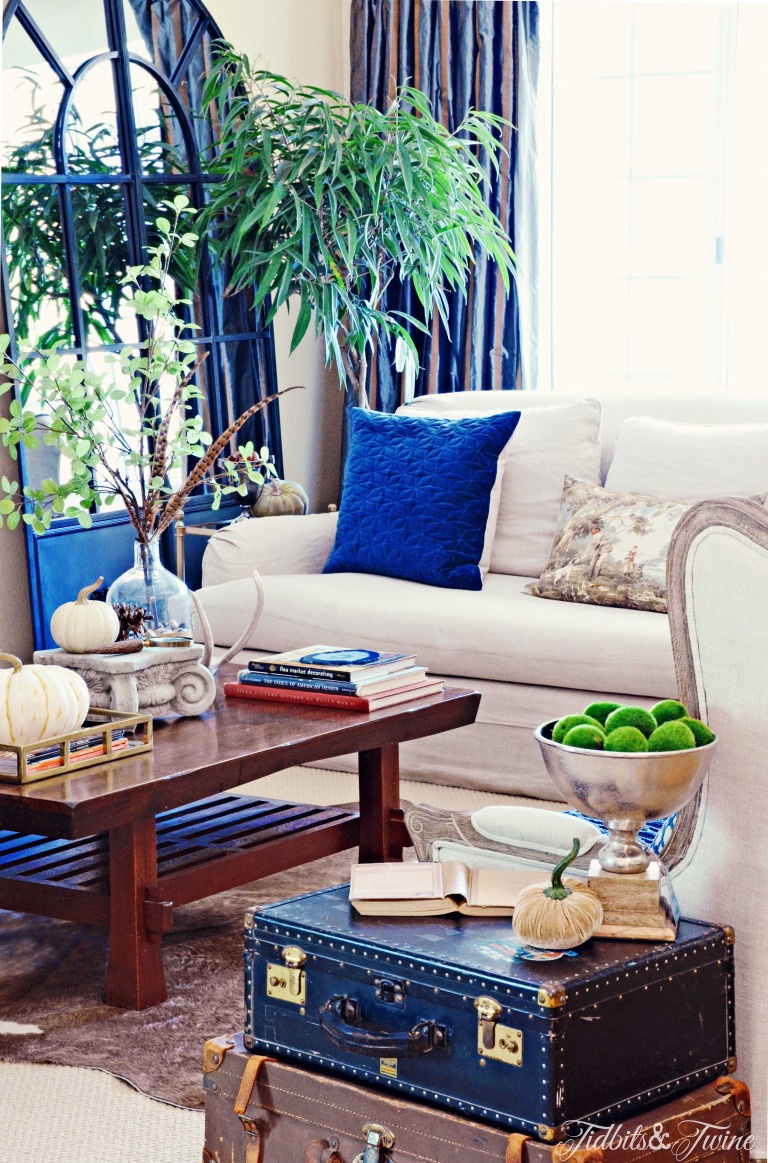 I then accented the side tables and coffee tables with little bits of neutral Fall decor.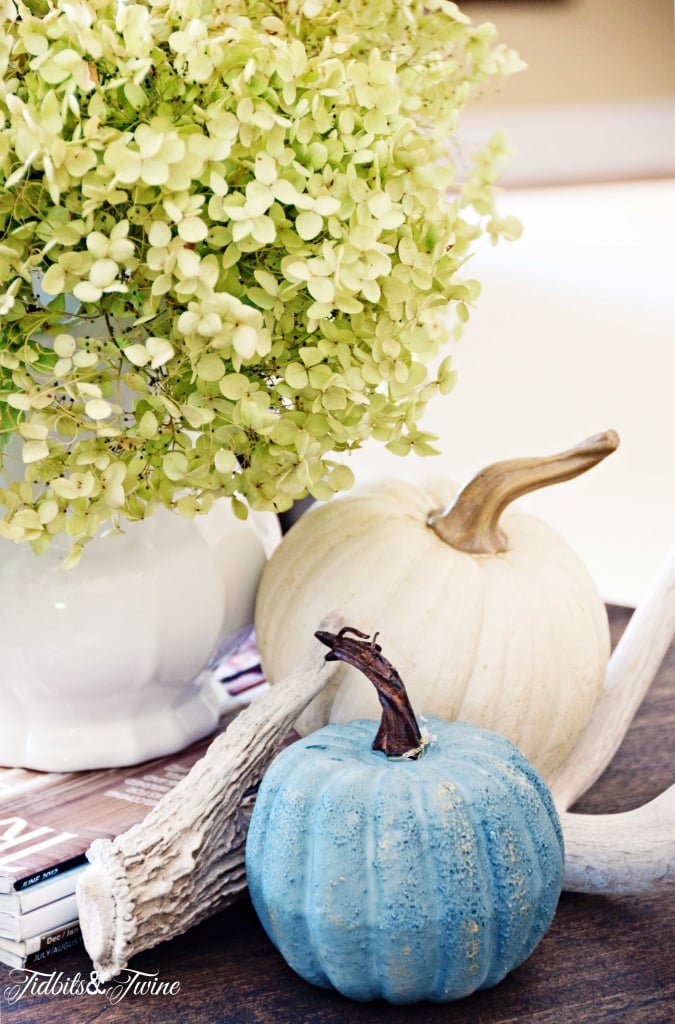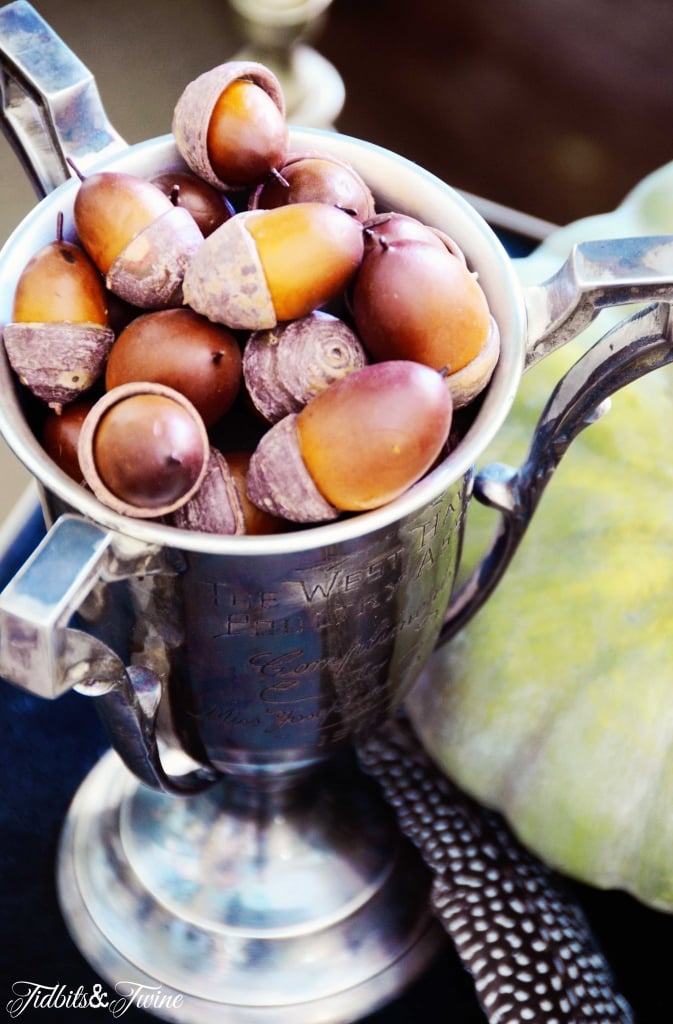 The chalkboard above the mantel in my living room got a Fall update thanks to a talented friend of mine with gorgeous handwriting, and I accented it with lots of dried hydrangeas and some feathers.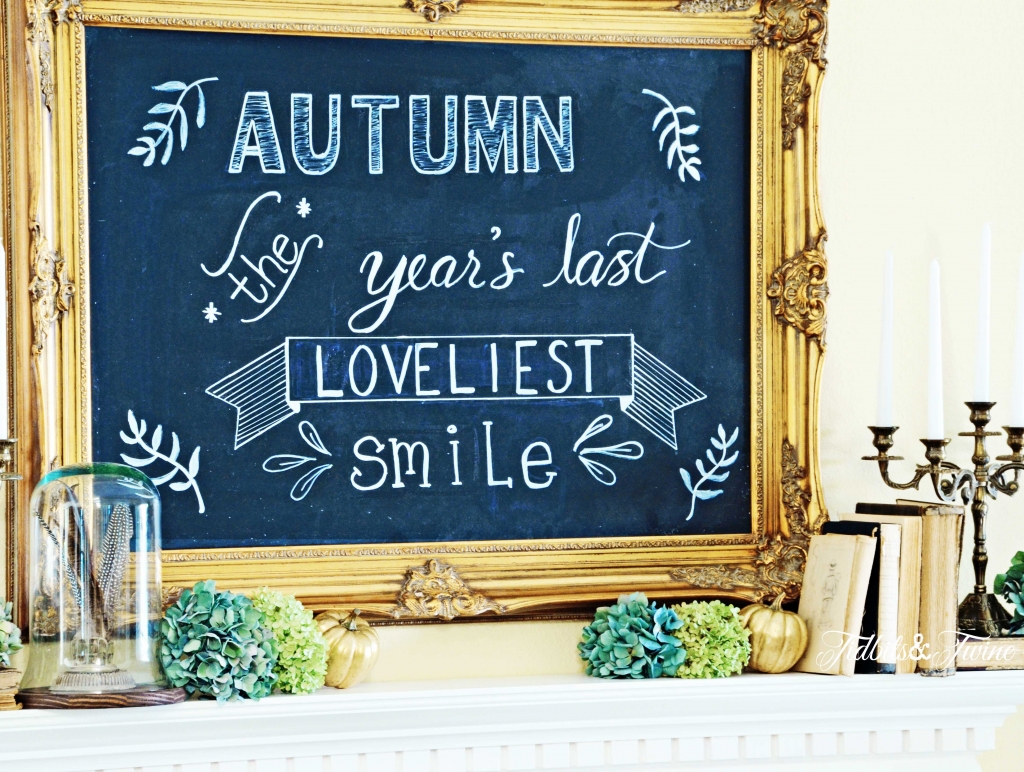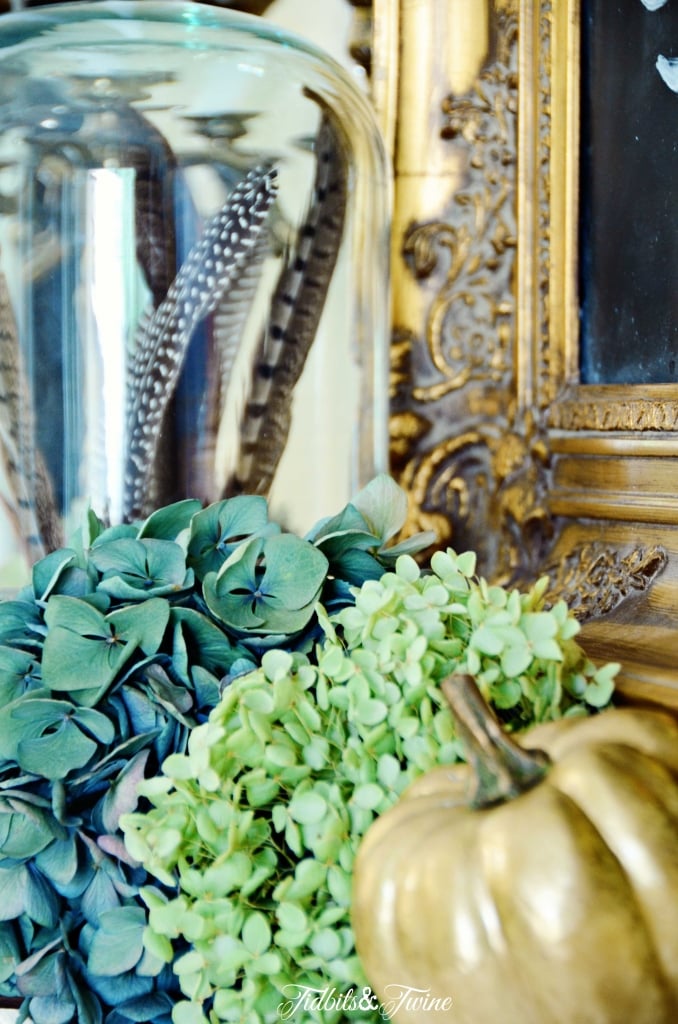 My dining room also received a bit update over the summer thanks to an amazing hutch I found on Craigslist! Plus, my mom graciously made me two white linen ruffled chair covers for my head chairs and I love the.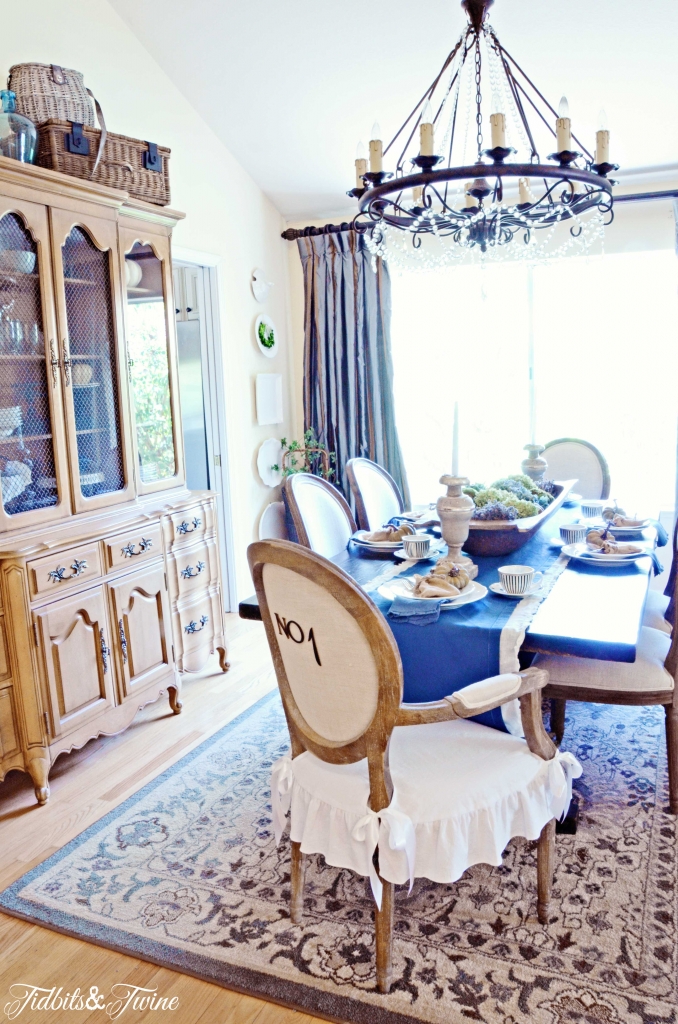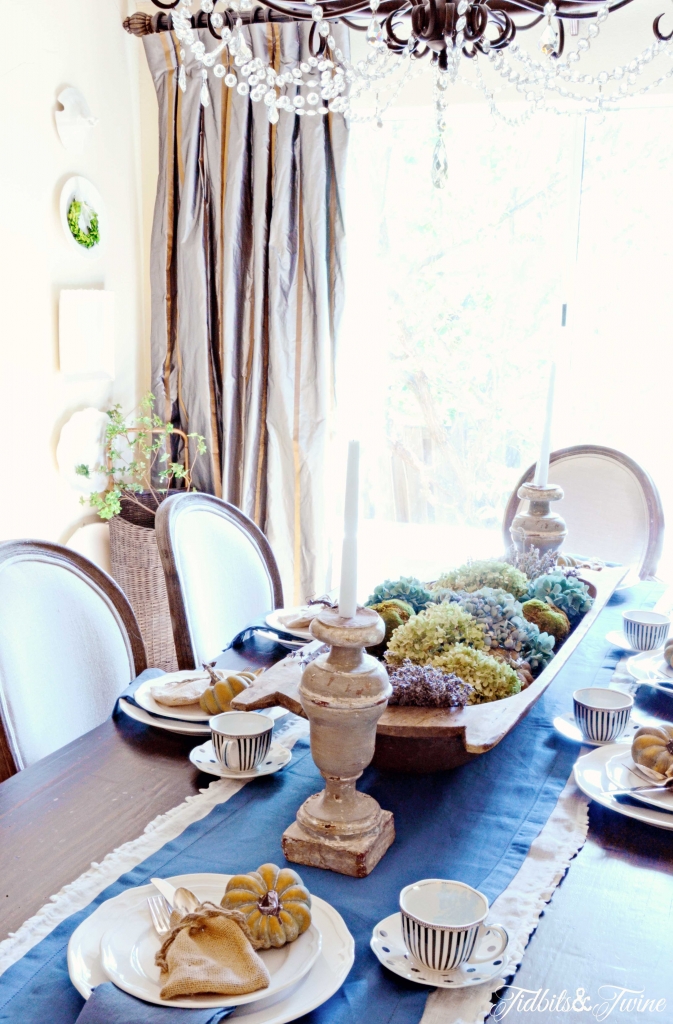 The place settings consist of mini pumpkins and utensils wrapped in burlap sacks.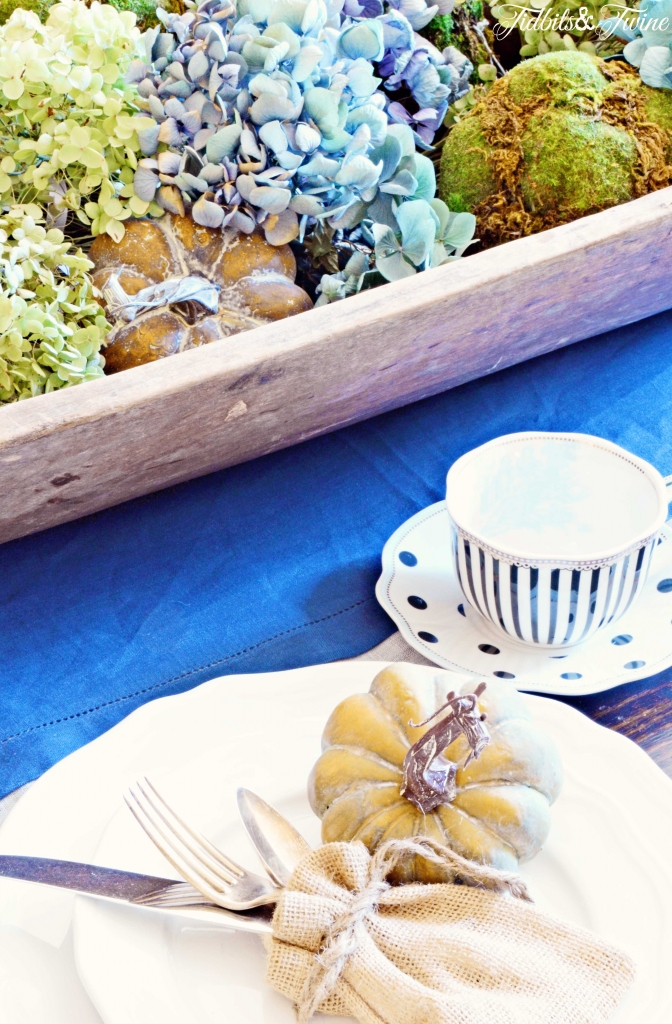 And the centerpiece is my dough bowl filled with dried hydrangeas, pumpkins, and moss balls. The blue/purple hydrangeas are from my garden but I bought the green ones on Etsy from Windy Hill Acre. If you're looking for great quality dried hydrangeas, I highly recommend this shop!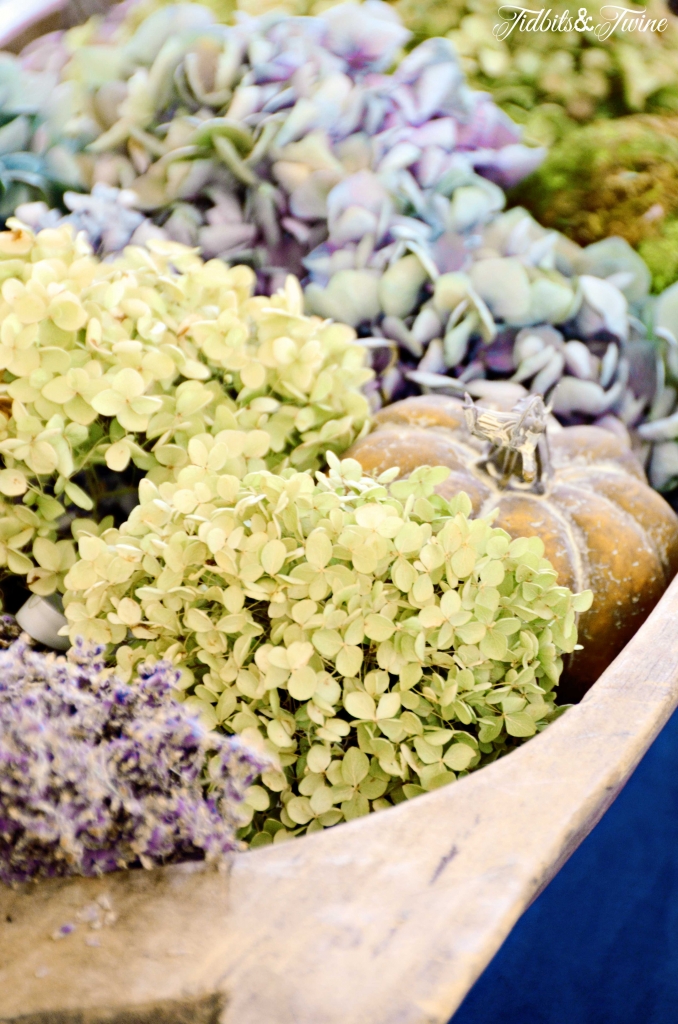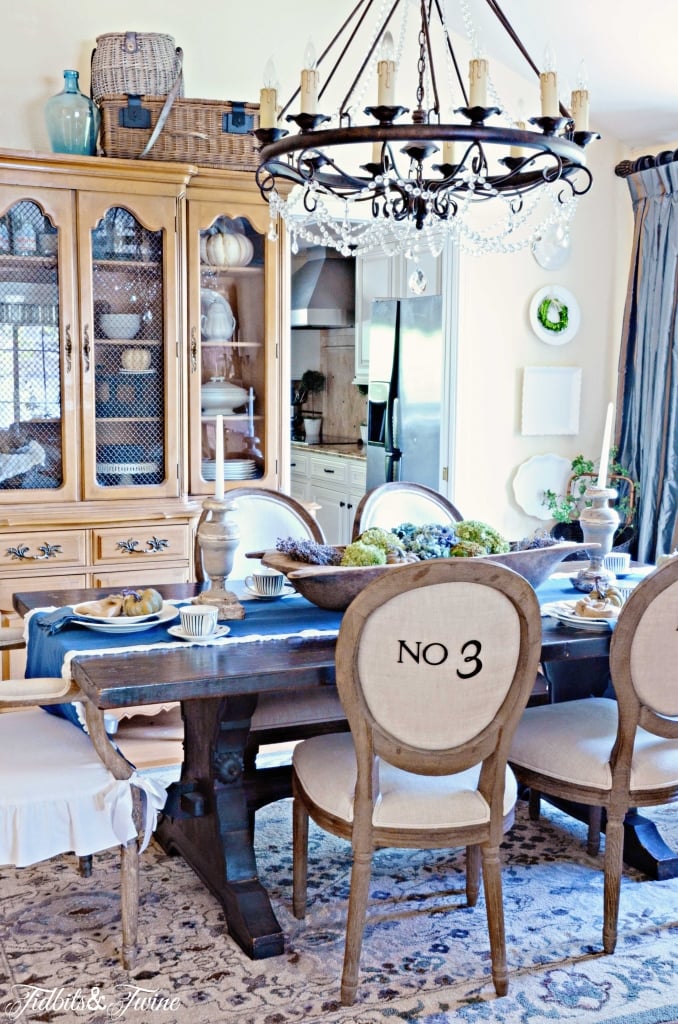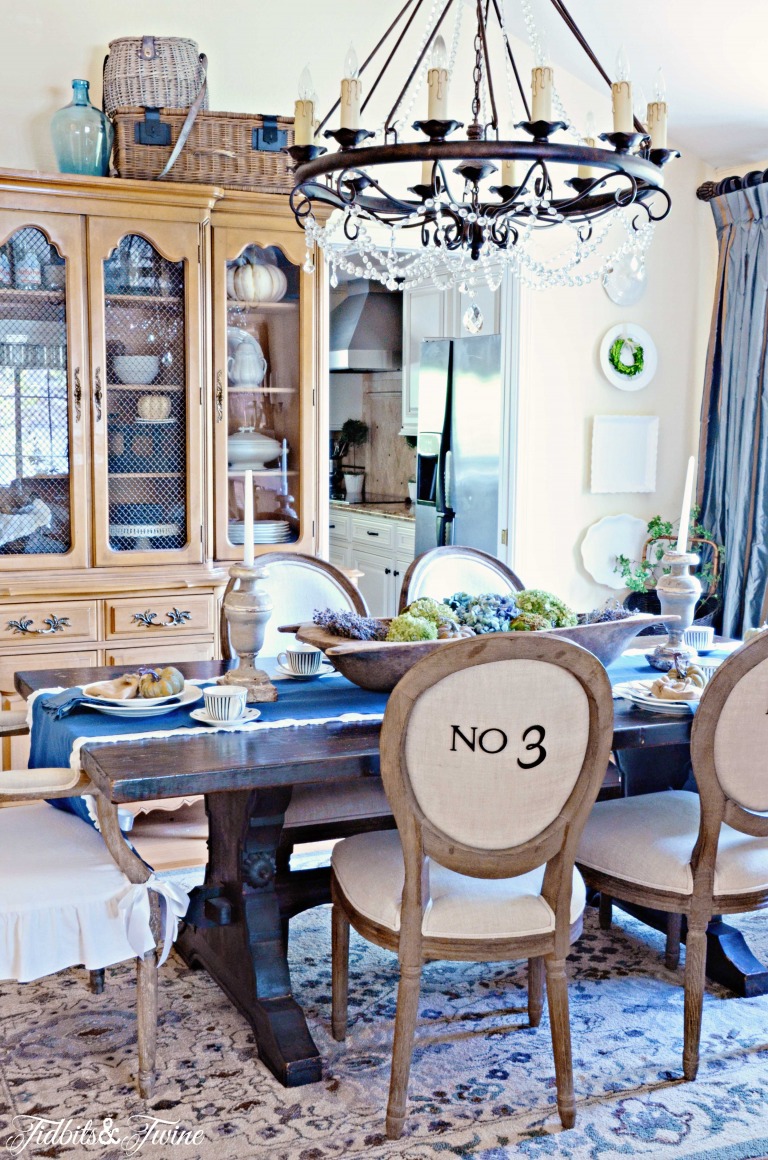 The kitchen got just a small update with the help of some pumpkins and wheat stalks.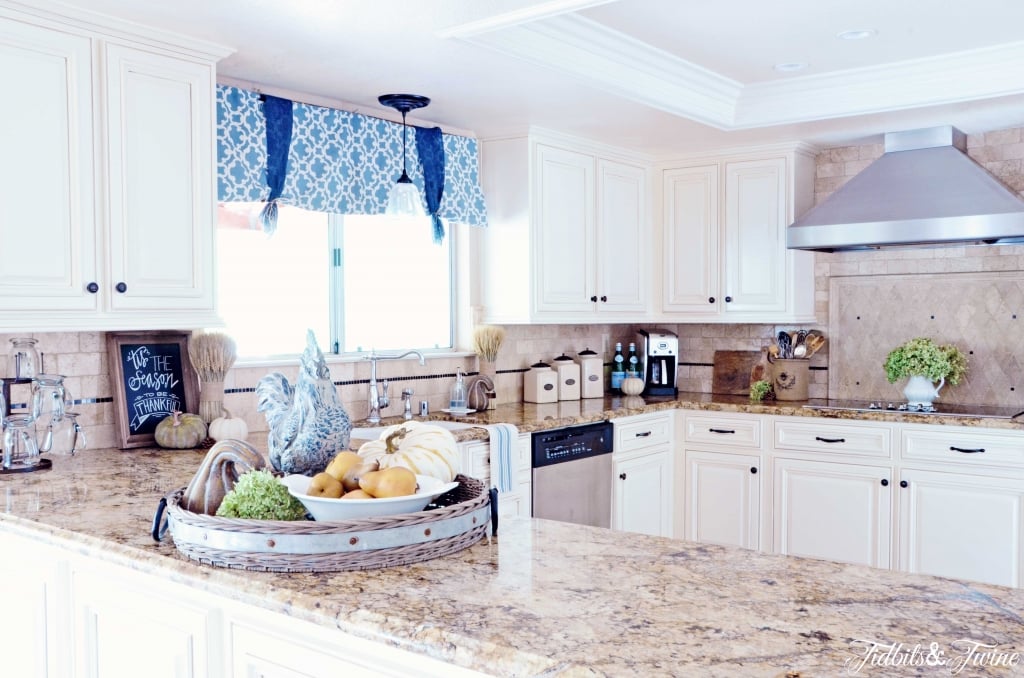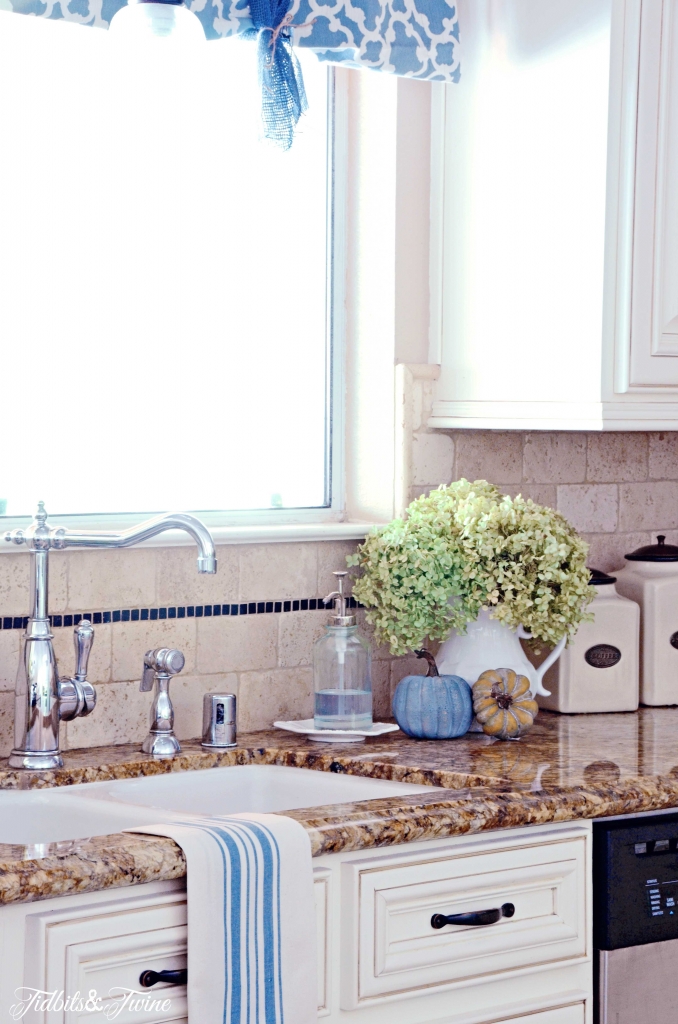 I also usually keep my utensils in a champagne bucket but switch it out for my burlap wrapped vase in the Fall.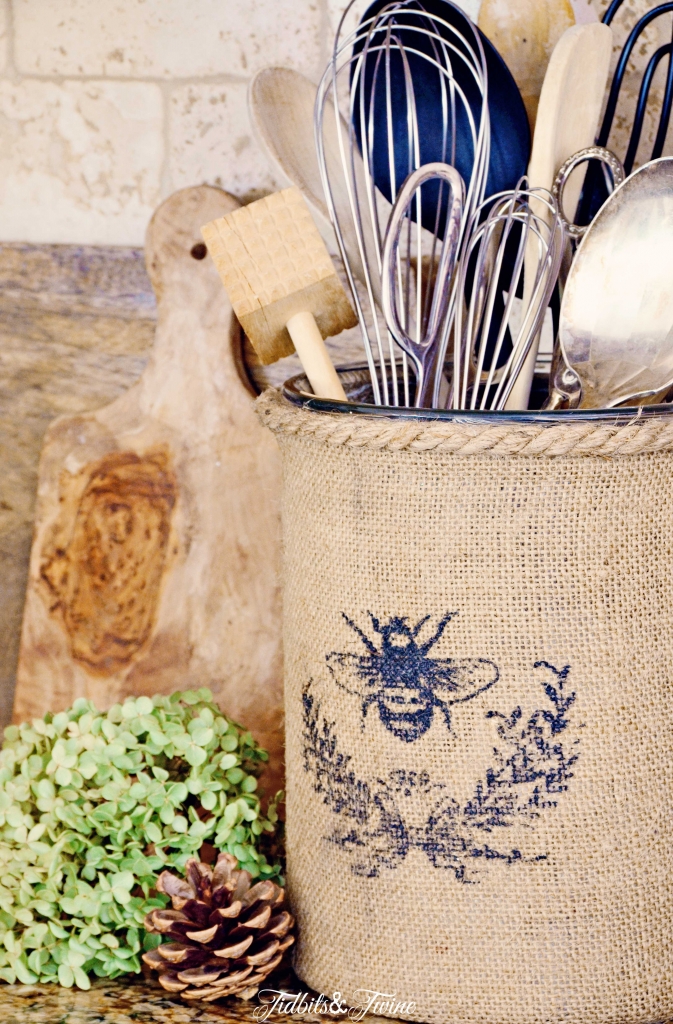 I also updated my vintage herb crates that hang on the wall next to my kitchen table so that they would have more of a fall look.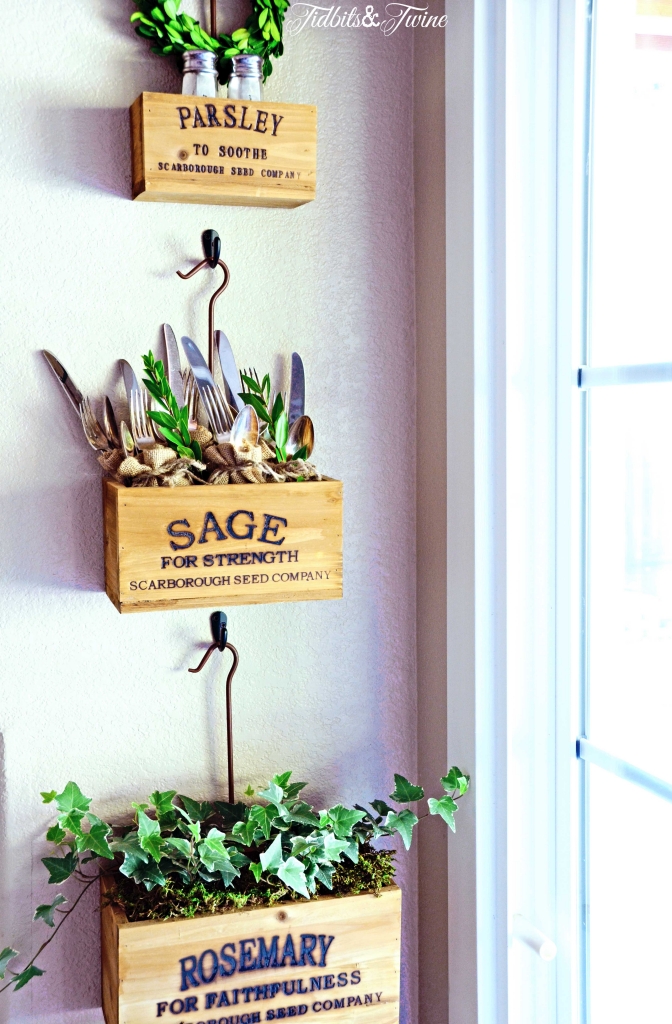 The Thyme box at the bottom holds two tall wheat stalks, while the Rosemary crate holds variegated ivy plants.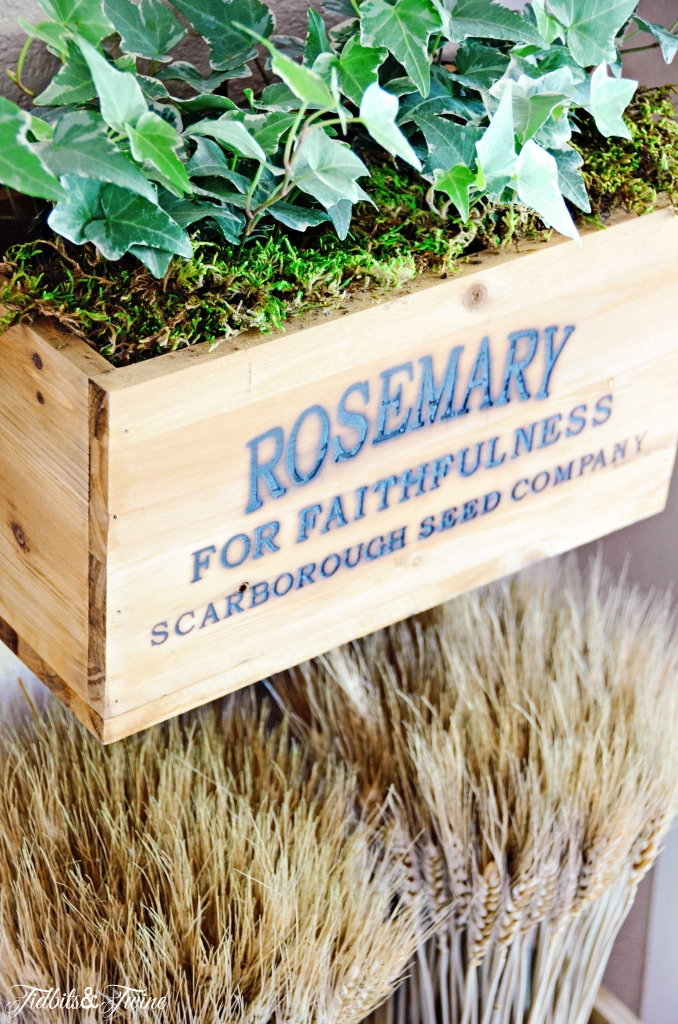 The Sage crate is holding all of my vintage flatware bundled up in small burlap bags for added texture.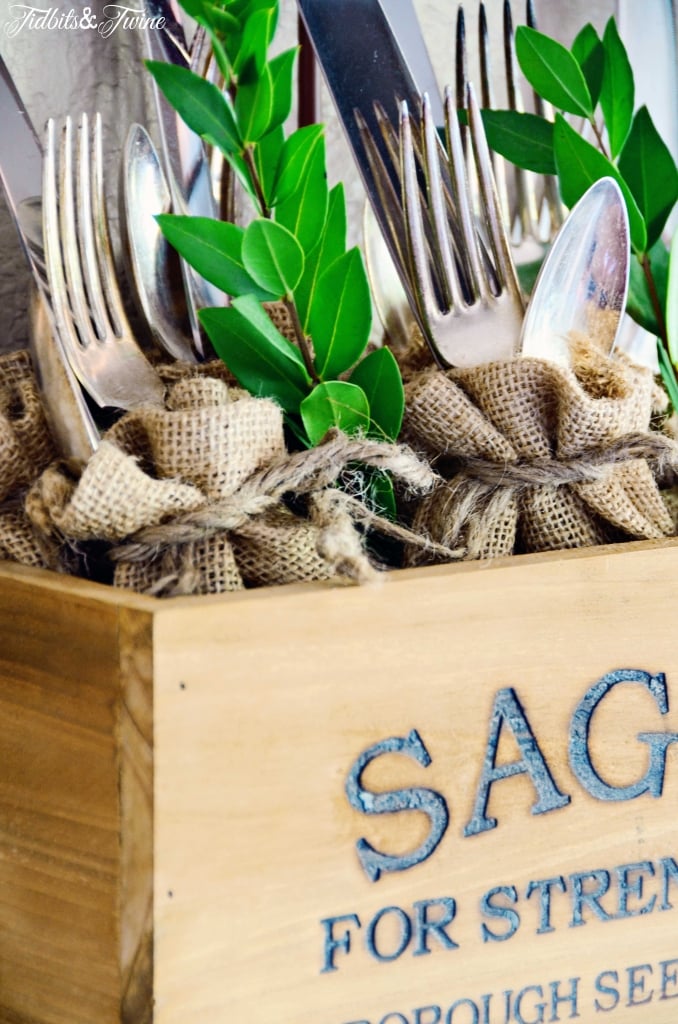 And the final stop on today's tour is the guest bathroom, which just got a few touches of Fall in the form of pumpkins and feathers.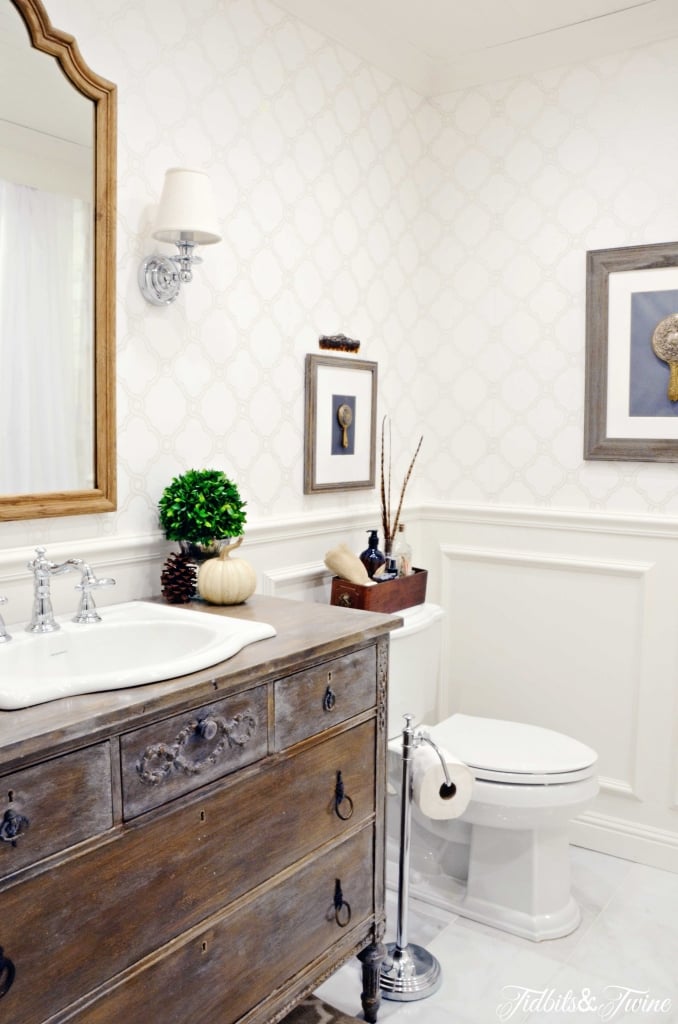 I hope you enjoyed the tour! If you haven't already, be sure to check out these other talented folks who have opened up their homes to share some Fall decorating ideas.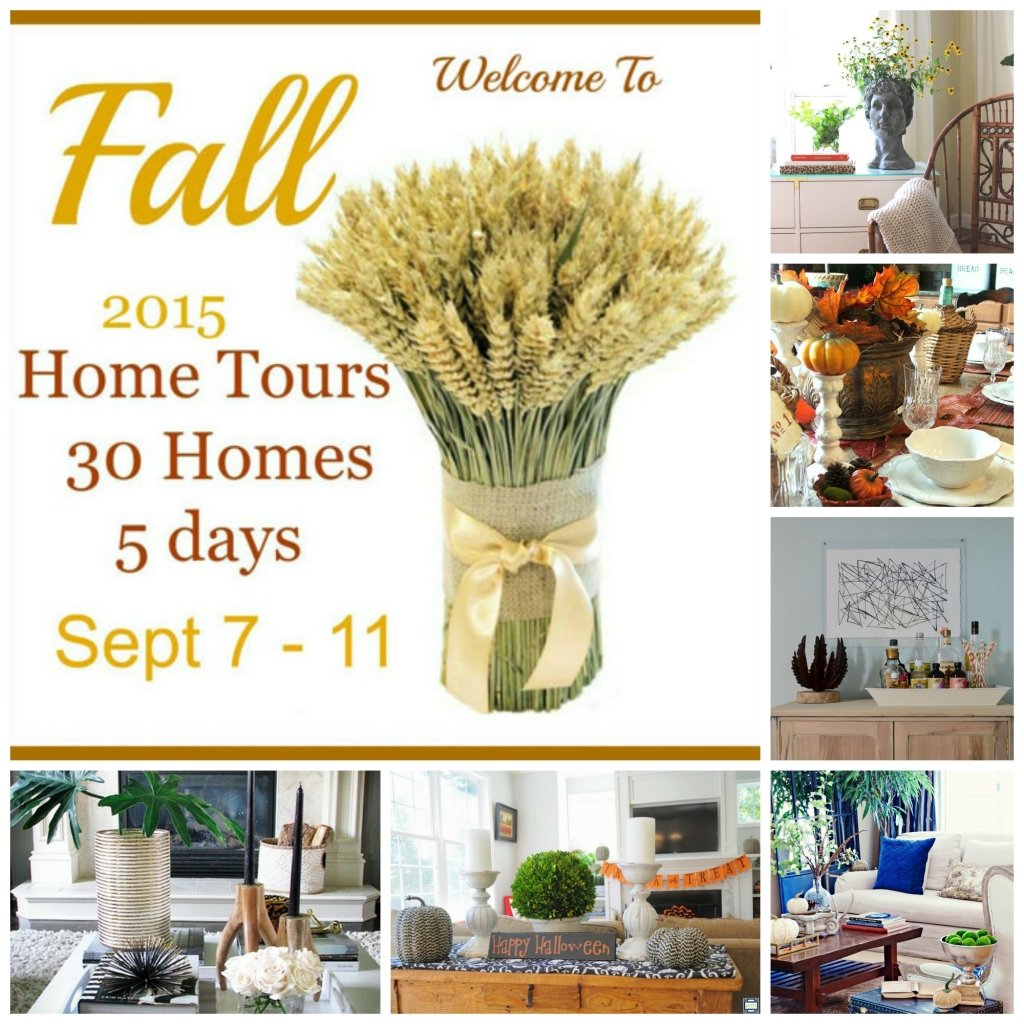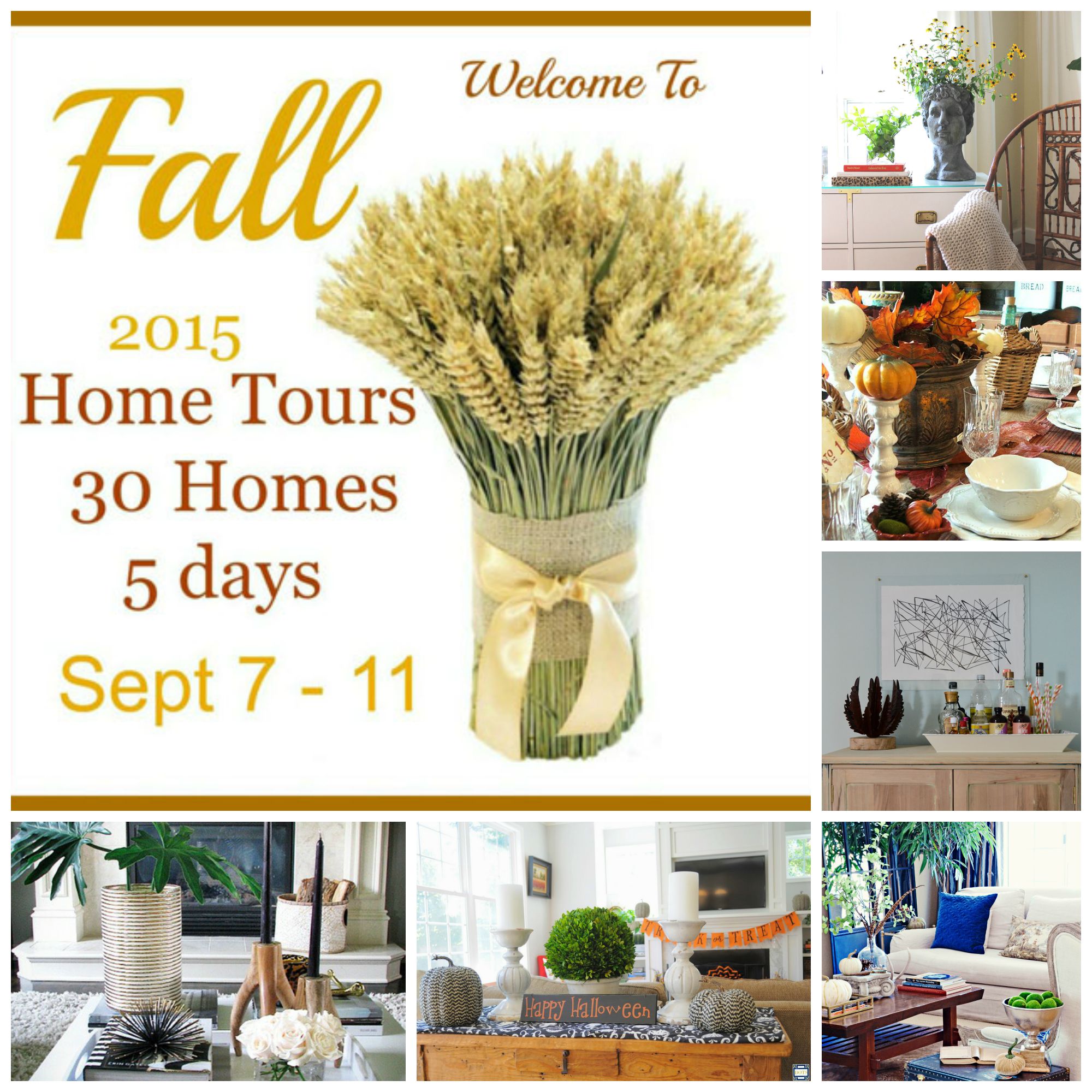 Monday – Sept 7th
Tue – Sept 8th
Wed – Sept 9th
Thurs – Sept 10th