Spring is finally here and I am so ready for the warmer weather. Today I'm sharing a tour of my Spring dining room with you. While I normally show you my table with decor on top, today I'm sharing it all dressed up and ready for brunch! Here's what's on the menu: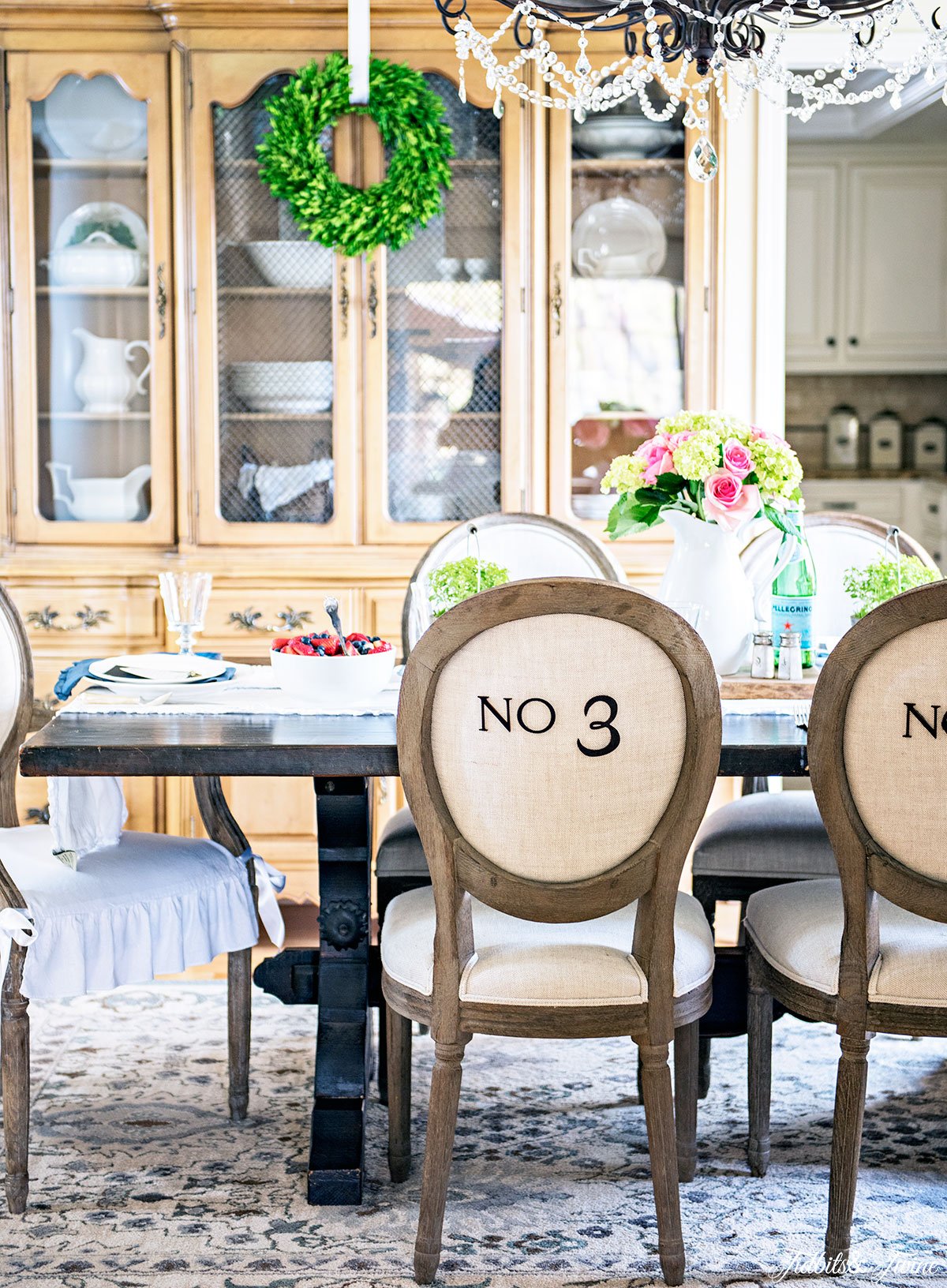 The centerpiece is just a simple white pitcher filled with pink roses and green mini hydrangea. The white pitcher didn't stand out on the table runner so I added a rustic-looking cutting board as a base.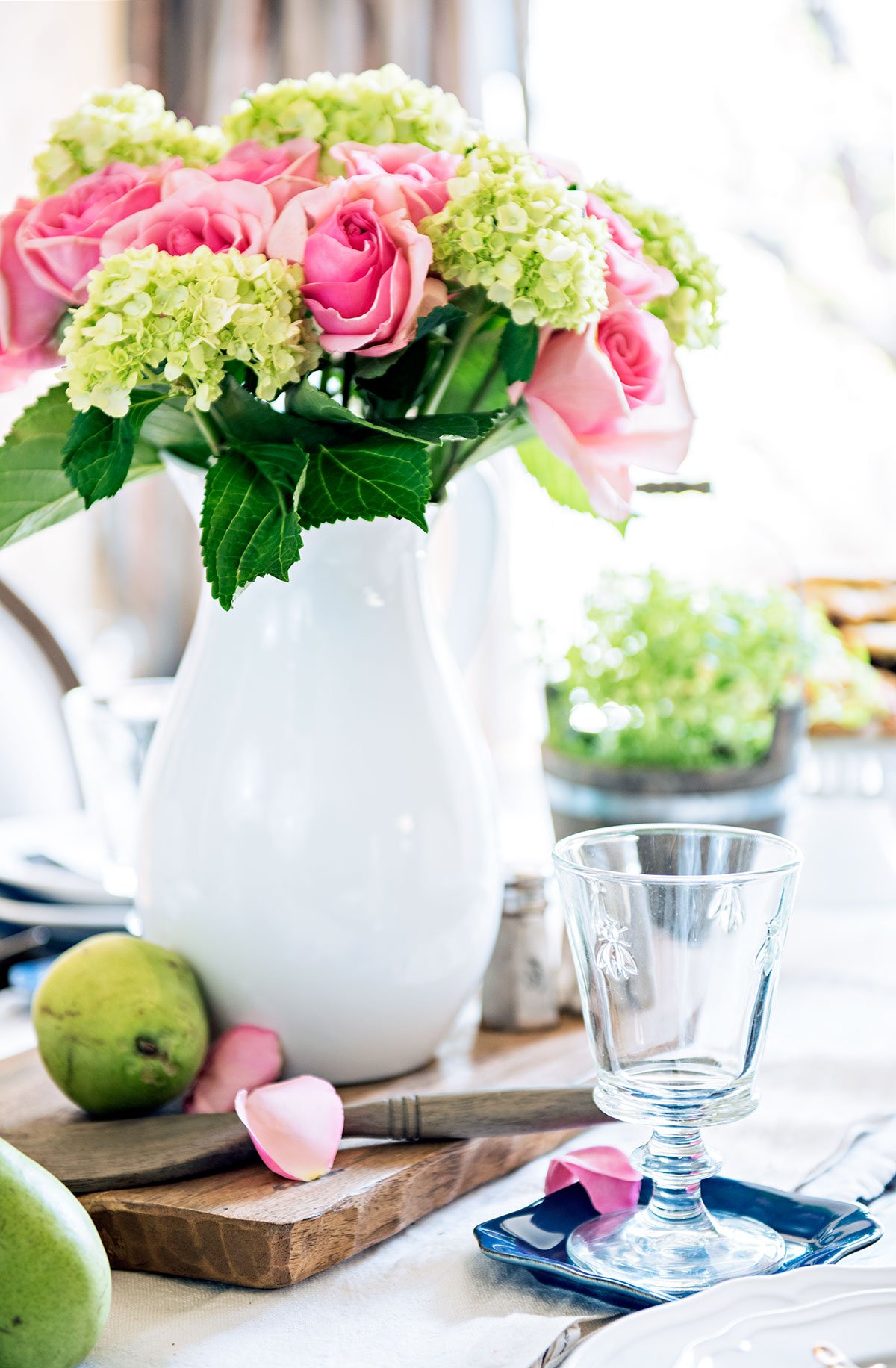 Flanking the centerpiece are two small buckets that I picked up on sale at Michaels and I filled them with pots of lemon basil for a bright spring green and a fresh scent!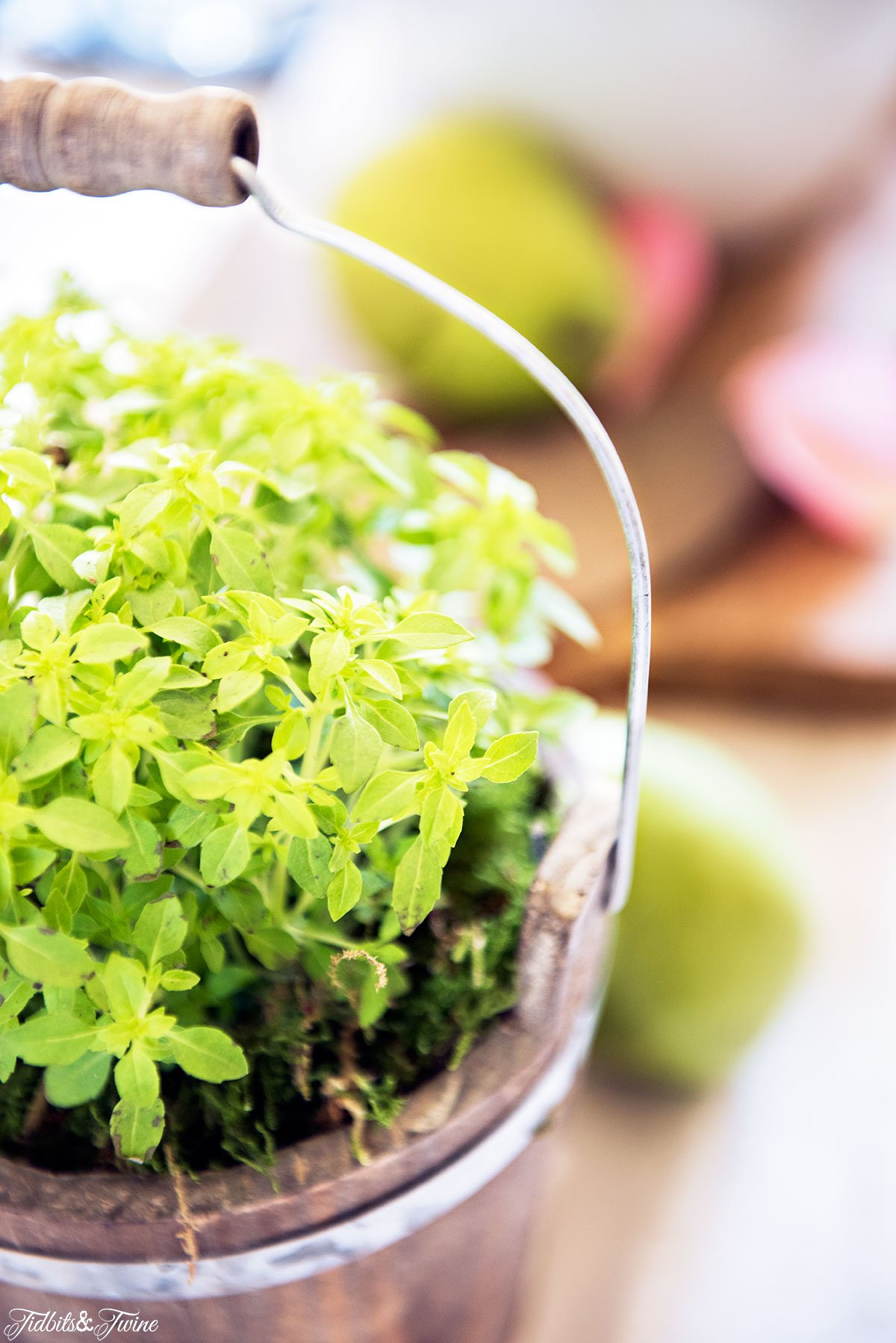 The place settings are just simple white IKEA dishes with blue linen ruffle napkins and my new Maxfield flatware.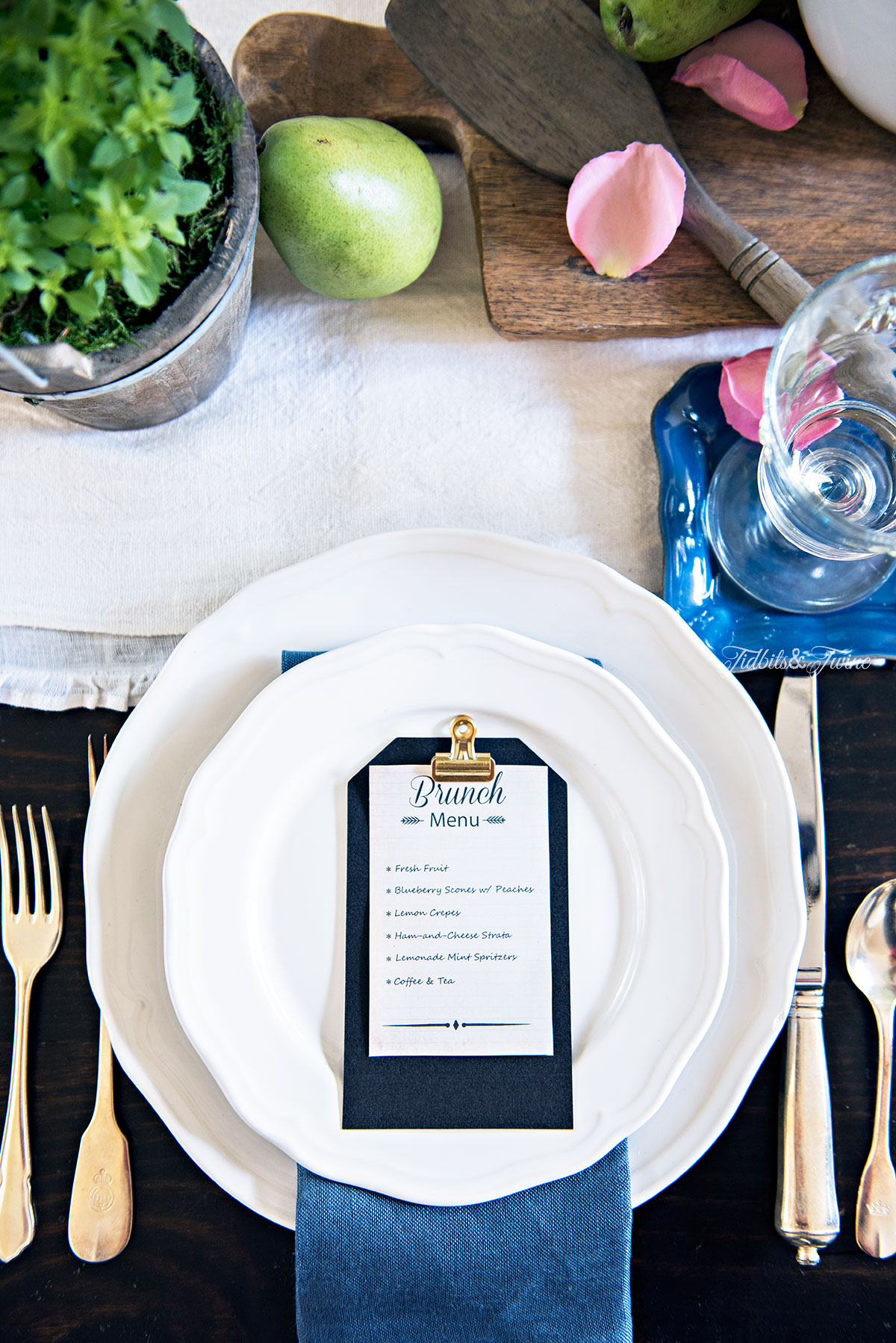 I made mini clipboard brunch menus to sit atop each plate using a simple chalkboard tag, a decorative gold clip, and a paper menu that I made.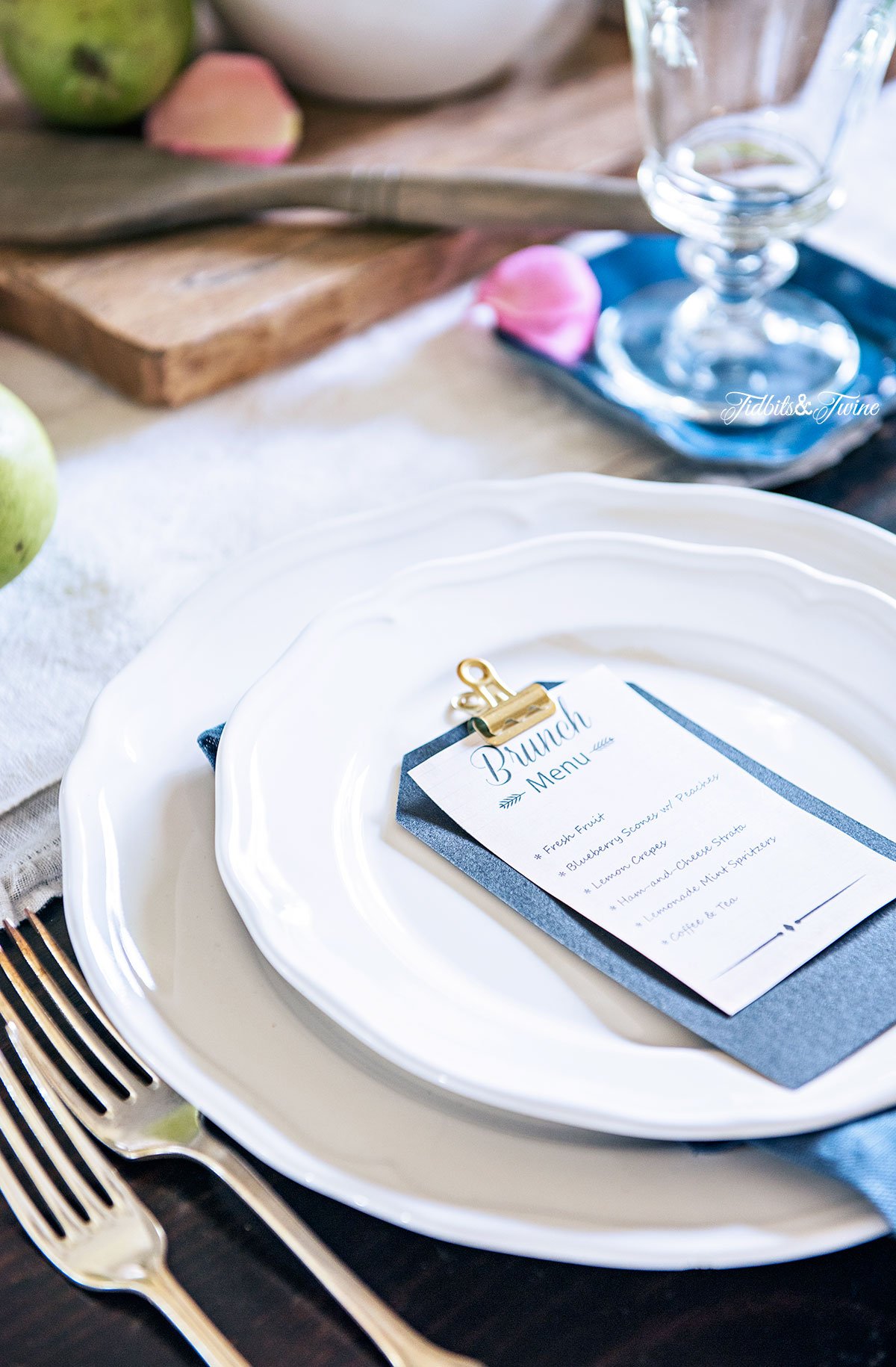 I like using a variety of heights on the table so instead of a plate or a bread basket for the blueberry scones, I opted for a cake stand.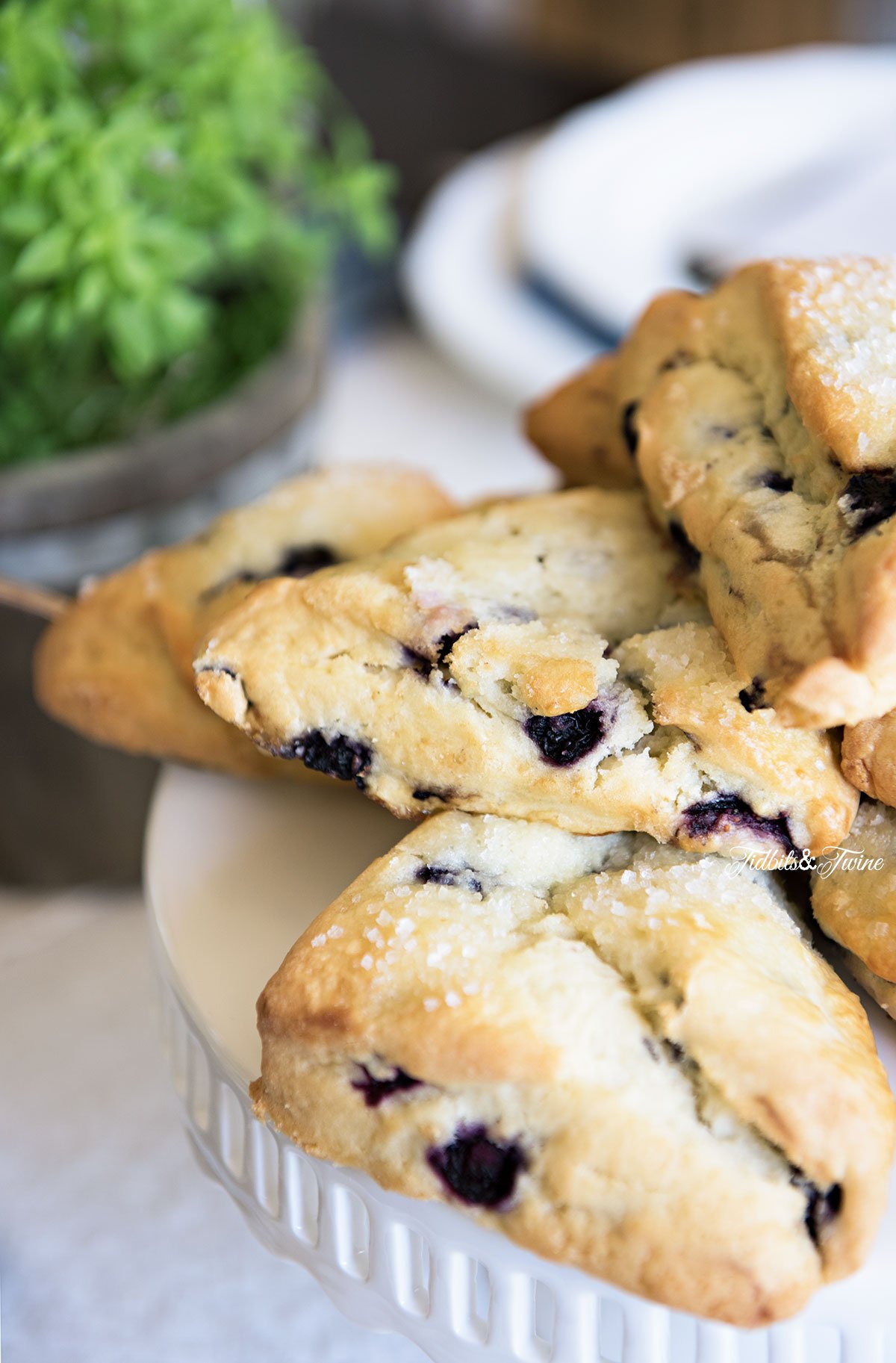 My daughter eats so many berries I'm pretty sure she could eat this entire bowl by herself… :)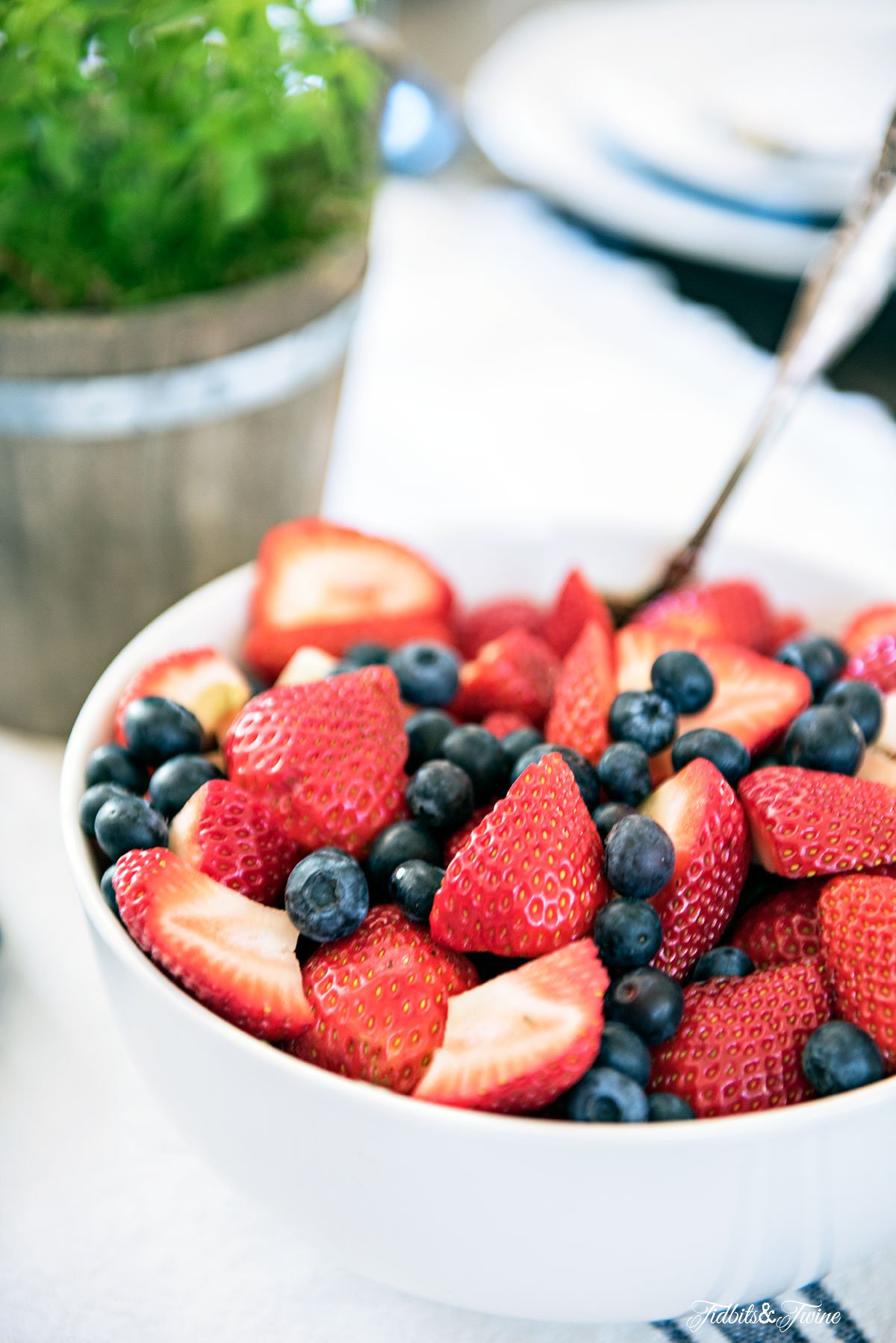 While the pieces on the table are all relatively simple, it's the bright spring colors and the variety of textures that really makes everything pop!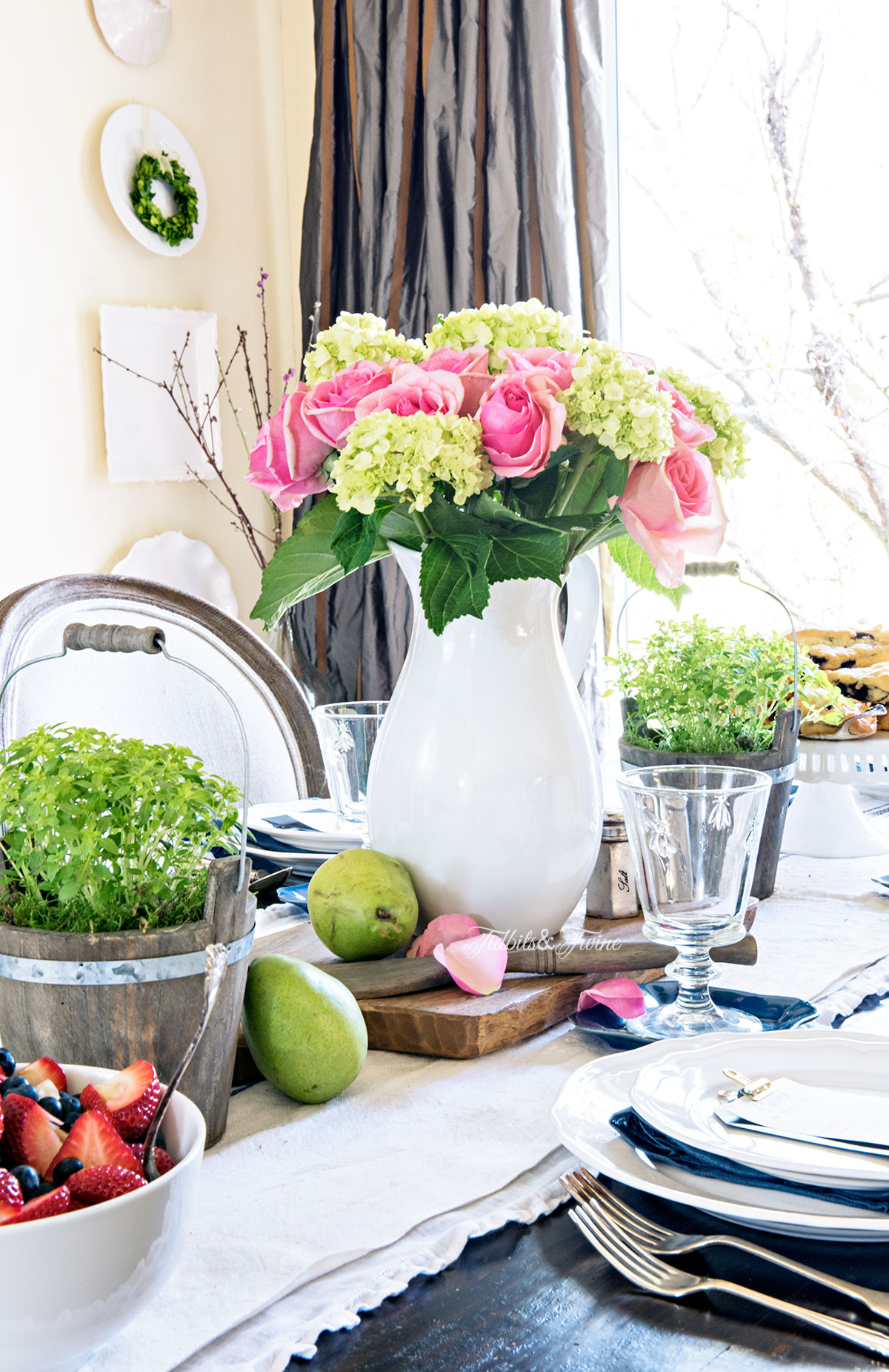 I took these photos just last Saturday but this is probably the last time you'll see the dining room before it gets a makeover! I'm super excited about some of the upcoming changes but like most of my projects, I'm sure it will take me forever to complete. :)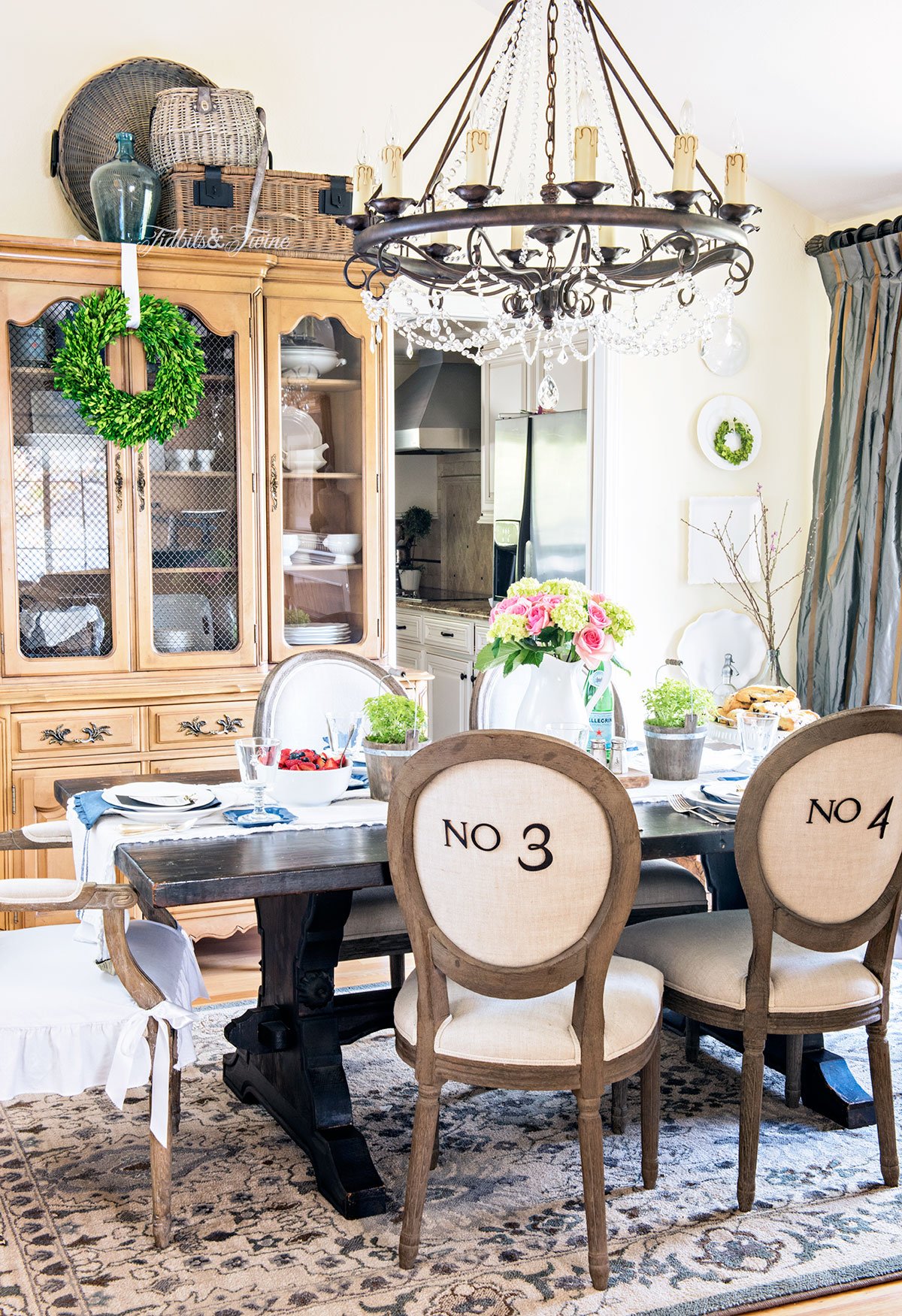 Happy Spring!!

Join the Community
Let's keep in touch! Get exclusive artwork plus the latest news delivered directly to your Inbox!