I get a lot of questions asking about the roman numeral mirror above my mantel in my master bedroom.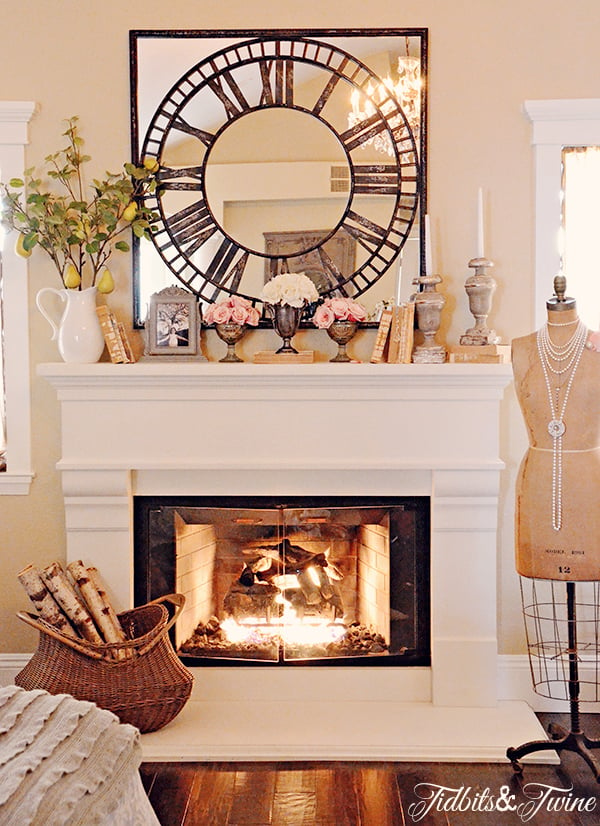 I bought the mirror at HomeGoods a few years ago and unfortunately, there's no tag or information on the back that indicates the manufacturer. I've never seen another mirror exactly like it, but I've seen some that are similar so I'm sharing those with you today.
I love the large size of the mirror portion of this one and as a bonus, it's an actual working clock!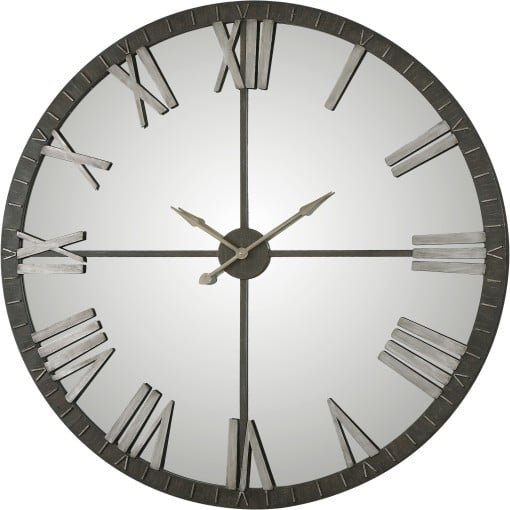 This is smaller than mine but an actual, working clock.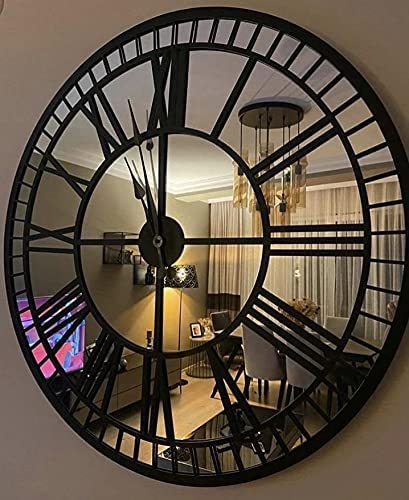 This is a round metal wall mirror with gold roman numerals.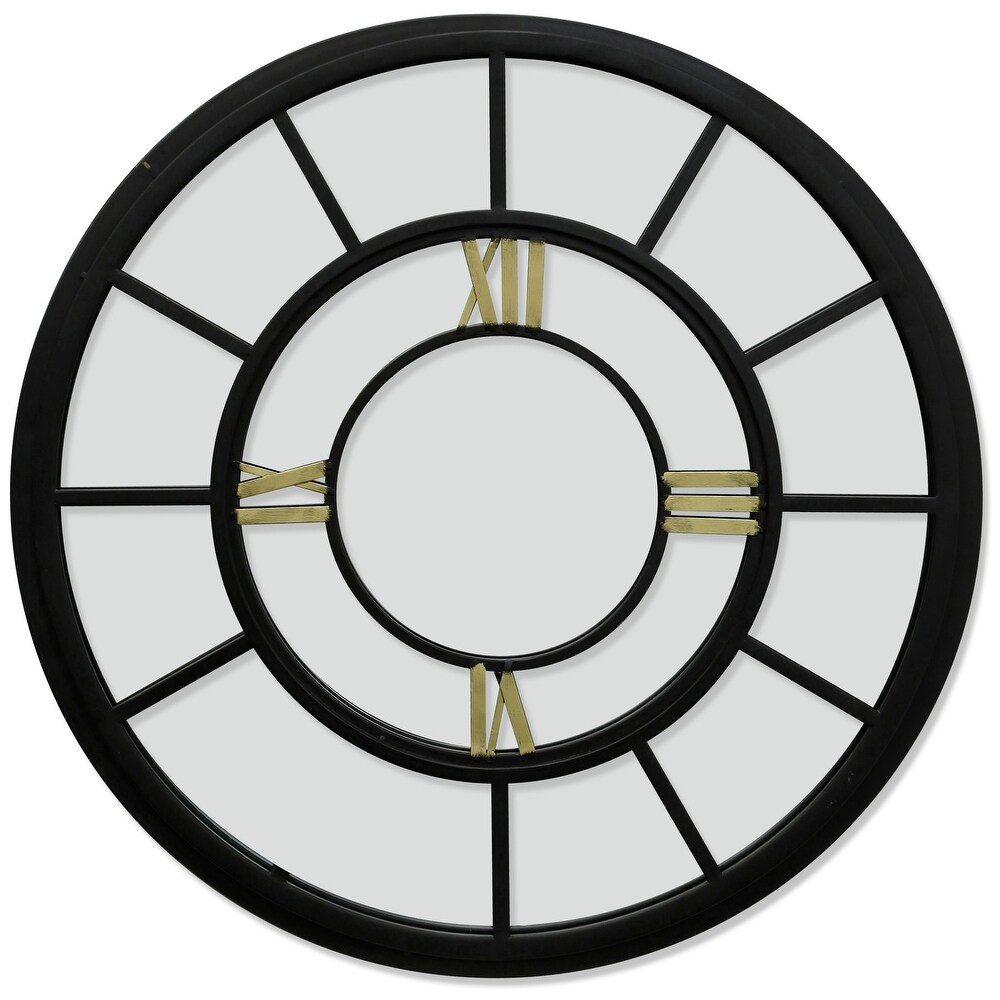 To me, this is the closest match to my mirror, just without the square background. It's also quite large at 43″ in diameter.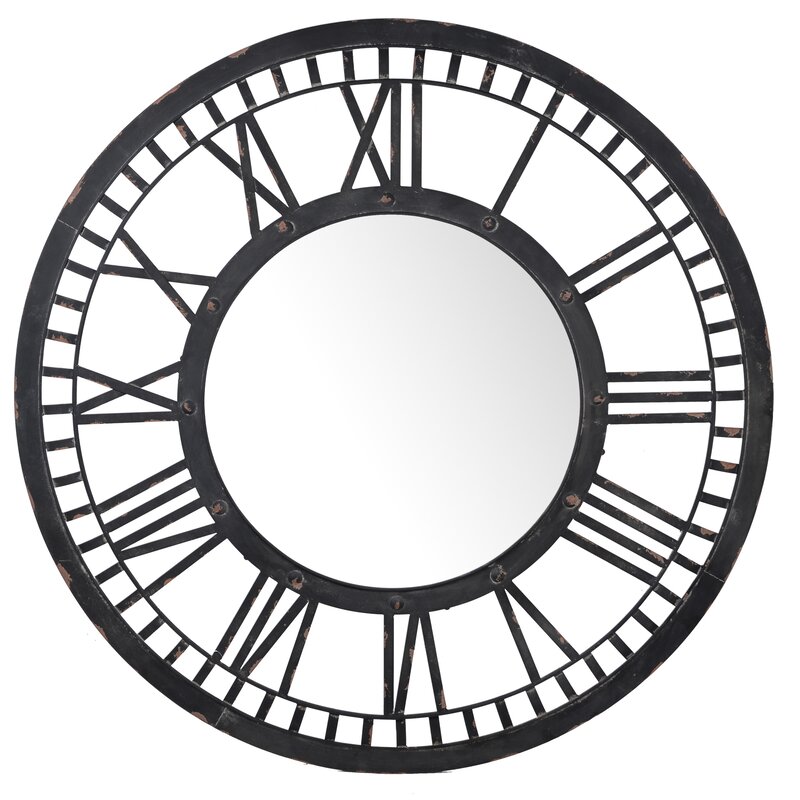 While there are no numbers on this mirror, the basic idea is the same with a rustic frame that sits atop the mirror.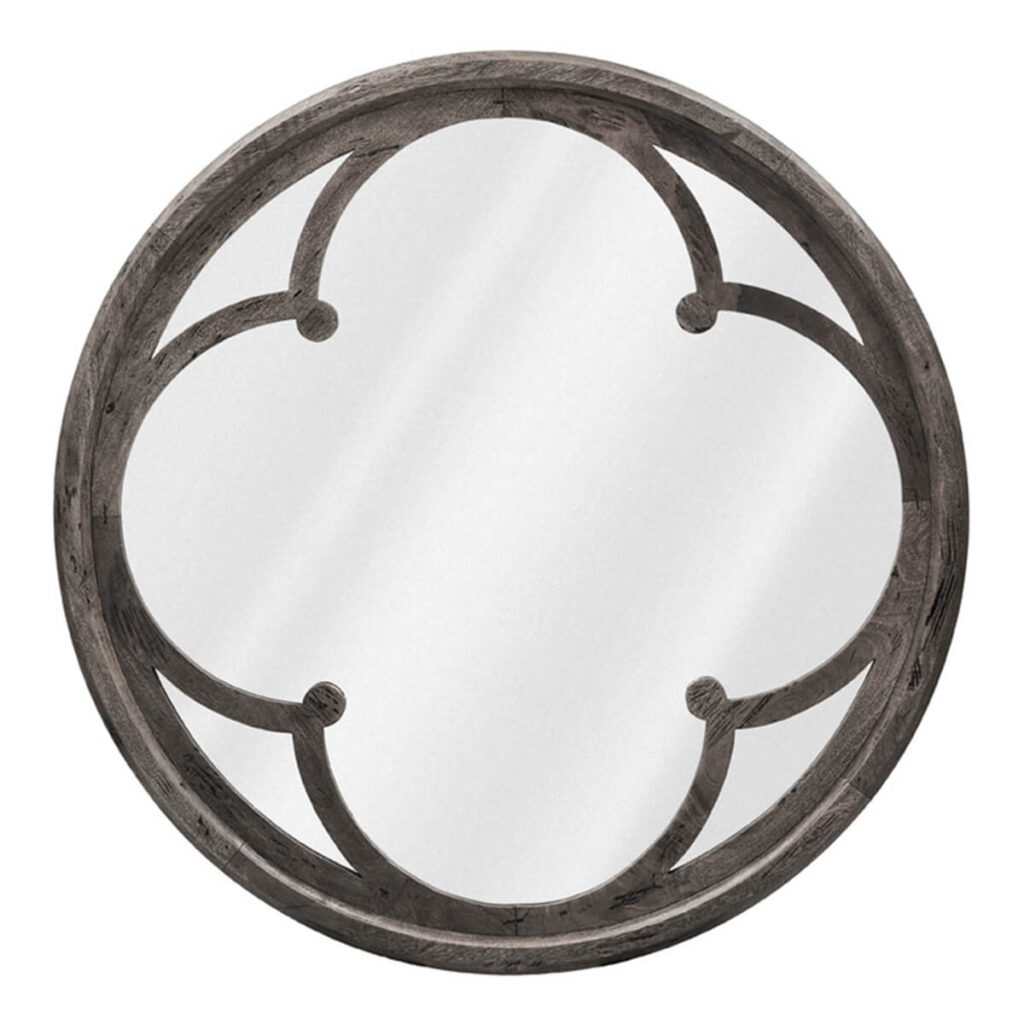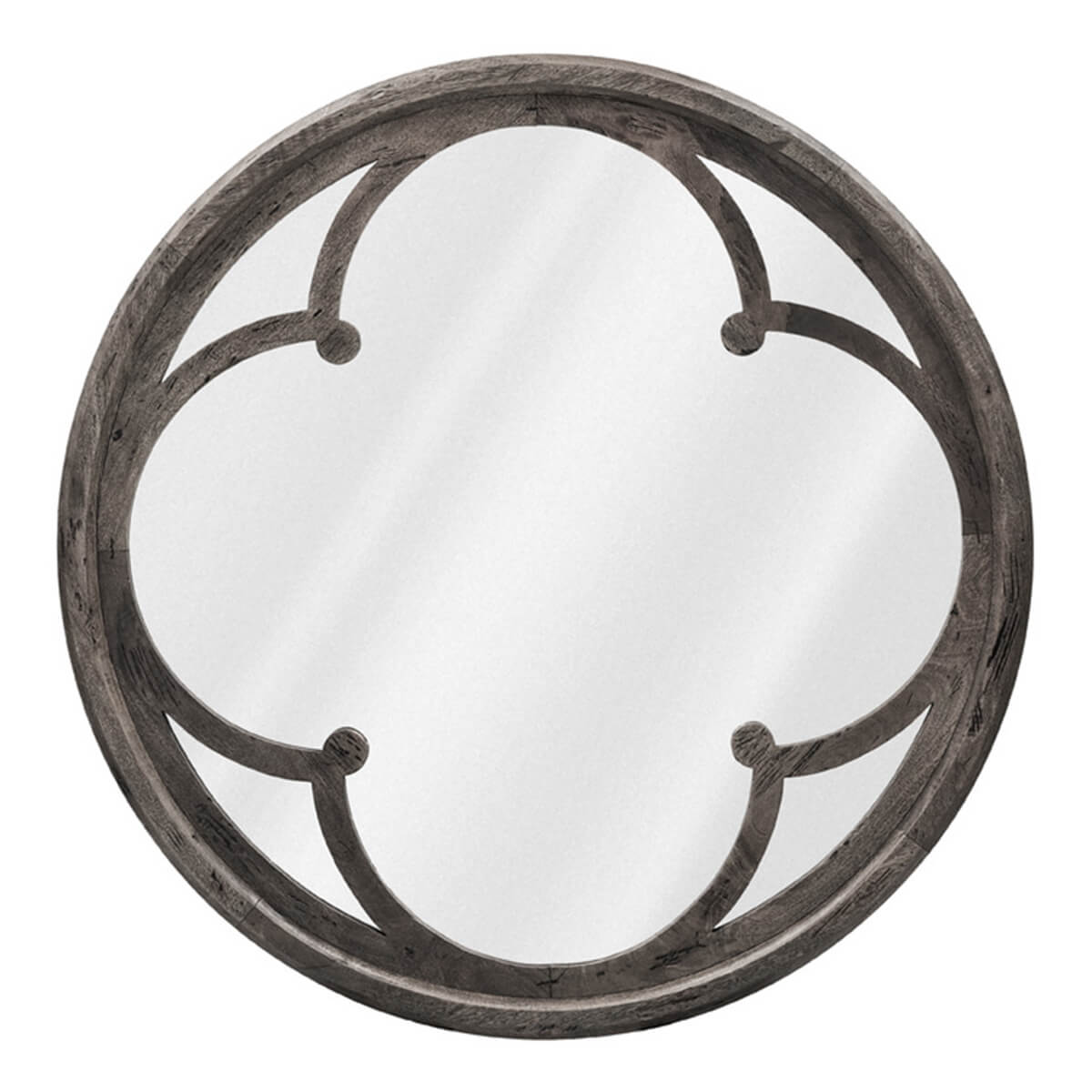 Of course, if I ever come across my exact mirror, I'll post an update!

Join the Community
Let's keep in touch! Get exclusive artwork plus the latest news delivered directly to your Inbox!