You love Transitional style! Here's everything you need to know about Transitional style and how to achieve this beautiful look.
What is Transitional Style
If you mix Traditional with Contemporary, you get Transitional style. And this is where you thrive. You love classic lines and neutral colors combined in a timeless way that continues to evolve.
Think of Transitional design as a happy marriage between Traditional and Contemporary. It's basically the familiarity and comfort of Traditional, but an updated version that is a bit more streamlined and simple and…well, contemporary!
Transitional sits comfortably in the middle of these two design styles, without falling to either extreme. It pulls beautiful elements from both Traditional and Contemporary to create its own, unique look!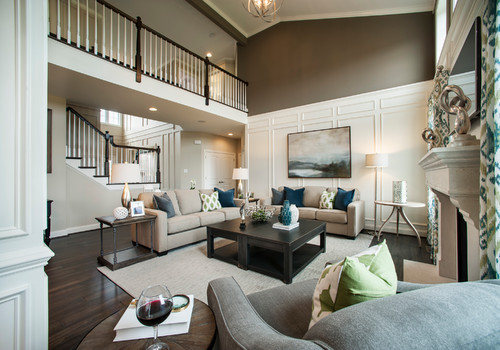 Photo by W.B. Homes, Inc. – Search living room design ideas
Transitional Furniture
Transitional furniture pieces are often a mix of curving and linear so that they maintain a sense of comfort but have a sleeker overall look to them. The same sofa could live in both a Traditional and Transitional room, but in the Traditional, it will likely have a skirt, whereas, in the Transitional, it won't and will instead feature clean lines at the base!
Transitional takes the classic lines and comfort of Traditional styling but eliminates some of the ornate detailing and fuss.
Transitional Accessories
Like Contemporary design, less is more when it comes to accessories. While you aren't likely to find shiny chrome or acrylic furnishings in a Transitional room, you will find these elements in the accessories.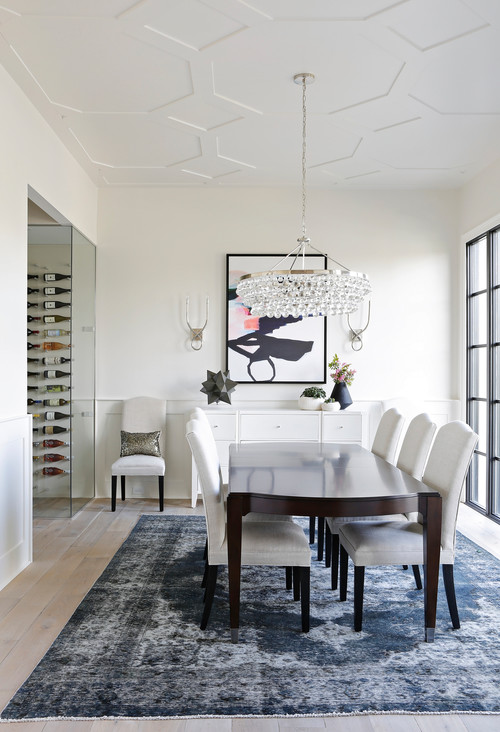 Photo by Redo Home and Design – Discover dining room design inspiration
Transitional Color Palette
Colors tend to stay within the neutral palette and patterns are present, but minimal. Transitional spaces are kept from feeling boring with their use of texture, though. Fabrics, accents, and other decor are elegant and "warm" but simple in design.
In Transitional design, forget the heavier fabrics and rich colors of Traditional and opt for a quieter, simpler look. While the prints and patterns might be the same between the Traditional and Transitional, a Transitional room will eschew lots of colors and opt for tone-on-tone. You might also find a classic print that has been revamped for a more current feel.
Embracing a timeless aesthetic, transitional style celebrates natural light and a relaxed feel with smooth, blending details that create warm yet modern [interiors]. If you think your style is somewhere between traditional and modern, consider transitional style for a warm but up-to-date look.

Chair of the ASID National Board, designer Kerrie Kelly
Characteristics of Transitional
Tonal and textural fabrics
Curved furnishings with laquered finishes
A mix of masculine and feminine design
Large pattern textiles such as chevron
A mix of cool and warm finishes
Medium scaled furnishings
GET MY CURATED SHOPPING GUIDE AND FAV FINDS!
Sign up here and I'll send you my favorite retailers that cater to Transitional Style! Plus, I'll share some of my latest favorite finds I think you'll enjoy.
Looking for a little extra guidance? Check out these resources…
1. Read this article where I list out my BEST decorating advice no matter your style.
2. Check out this piece where I break down some of the easily avoidable mistakes people make when decorating.
3. Sign up for more tips! Get the FREE email series, Decorating Made Easy: 5 Tips You Should Know, and join the 10,000 subscribers who already receive the weekly decorating articles.
Not sure if Transitional is right for you? Take the Design Style quiz!
Most people embody more than one style, so take the quiz multiple times to flesh out all of the styles that appeal to you! Just like your personality, your design style should be unique and evolving.
P.S. Don't forget to check your email! I'll be in there with more tips to transform your home…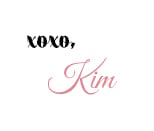 Join the Community
Let's keep in touch! Get exclusive artwork plus the latest news delivered directly to your Inbox!