I recently received the estimate for my downstairs bathroom remodel and sadly, it was higher than I expected and I think, out of my budget. :( The estimate did include tons of trim and moulding that covered all of the walls, though, which increased the price quite a bit. So, now I'm looking at wallpaper as an alternative. And if you've ever gone to a store to look through wallpaper books you'll know that the task can be quite overwhelming! And you can't just look at damask papers or striped ones but instead have to search by manufacturer and style. It takes forever! Since I've been sick for the last few days, I decided to do my browsing online, looking for classic designs that would add a touch of elegance to the bathroom without being too overpowering. Today I'm sharing 10 of my favorites with you!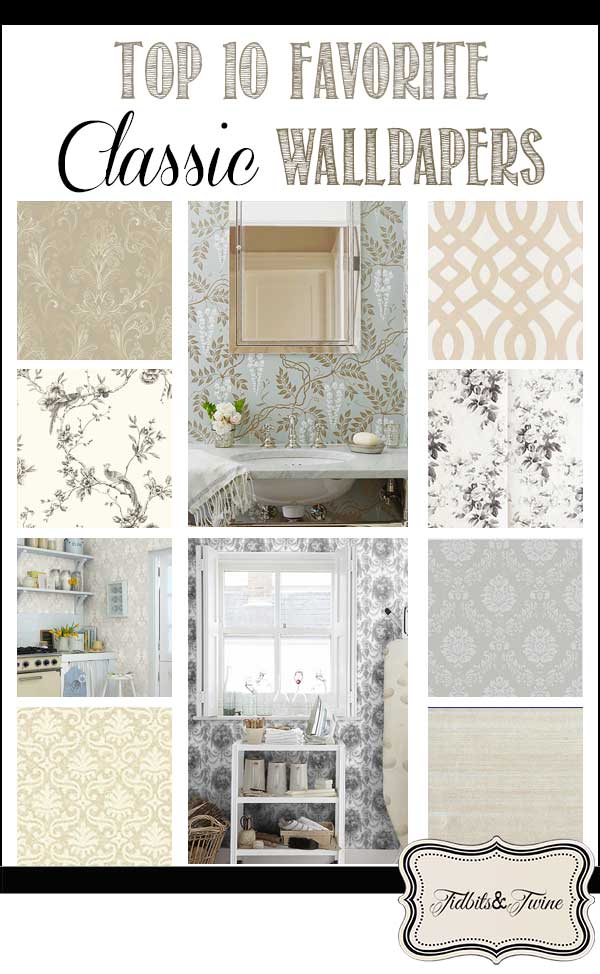 I've been wanting to redo my bathroom for some time now since it's stuck in the 80's, but my vision didn't really come together until I stumbled upon a dresser at the antique faire. The dresser has a classic look to it and was refinished in a mixture of warm and cool tones, so I decided to do the bathroom in classic materials that also mixed warm and cool, old and new. Mixing opposites is a favorite design style of mine and the dresser gave me the perfect starting point from which to build out this look.
Here's a look at some of the bath items I'm currently considering: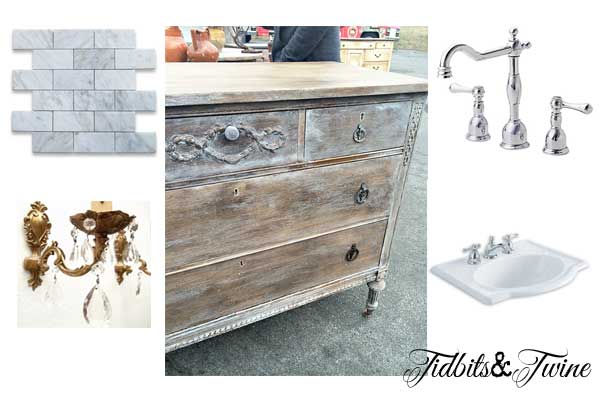 TOP 10 FAVORITES
1. Linear Damask Wallpaper Taupe/Pearl – Ballard Designs $79.99
I love the light, airy look of this damask print and I think it would work beautifully as a warm contrast to the cool tile.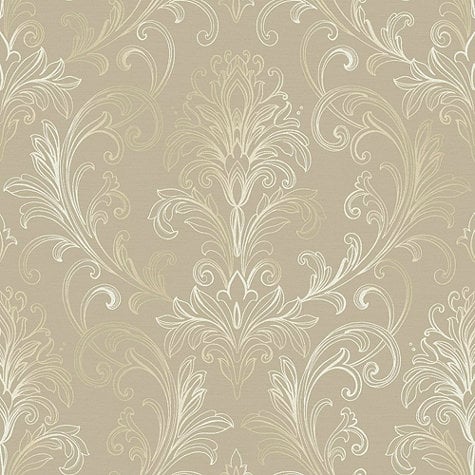 2. Mini Damask Wallpaper – Ballard Designs $79.00
This wallpaper has a beautiful petite medallion print that I think will work well in my small bathroom and make a statement without overpowering the space.

3. Sisal Wallpaper – Ballard Designs $199
The color scheme of this paper looks similar to my dresser and would give the bathroom some understated texture.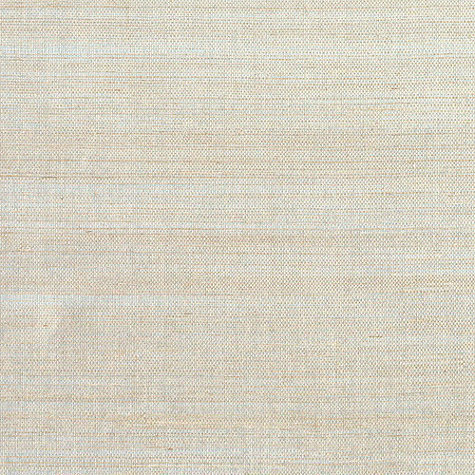 4. Du Barry – Osborne and Little
A large-scale trellis pattern gives this paper a bold, but classic geometric!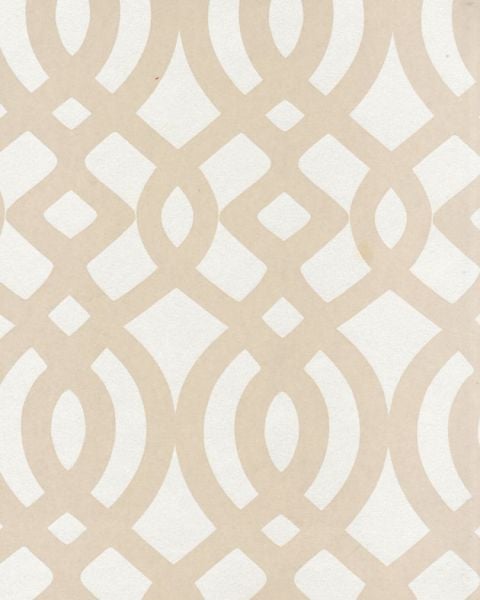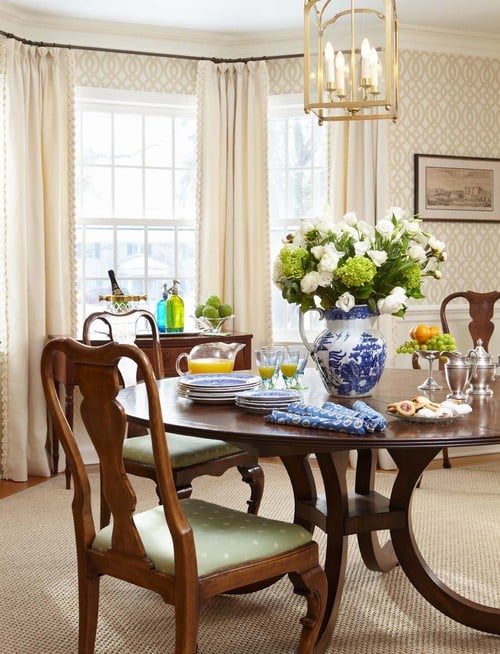 This damask print has been given a modern update with shades of graduated color! Shown below in two different color schemes.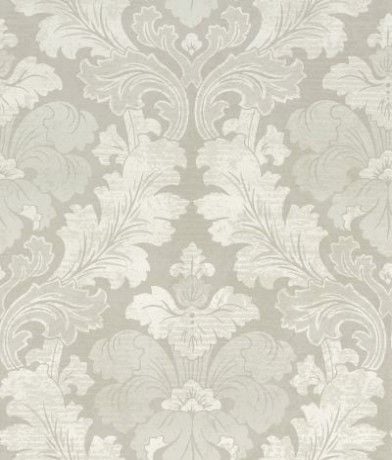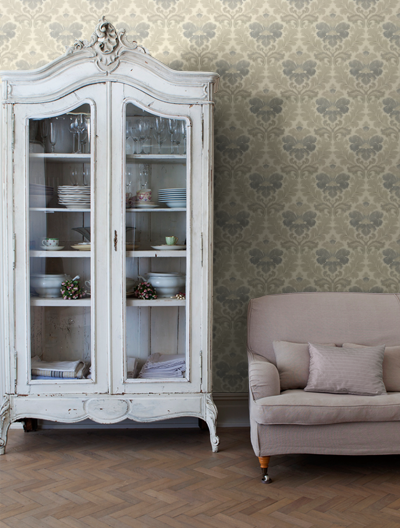 6. Egerton – Antropologie $248
Rich tones and delicate wisteria vines give this paper and elegant and graceful quality!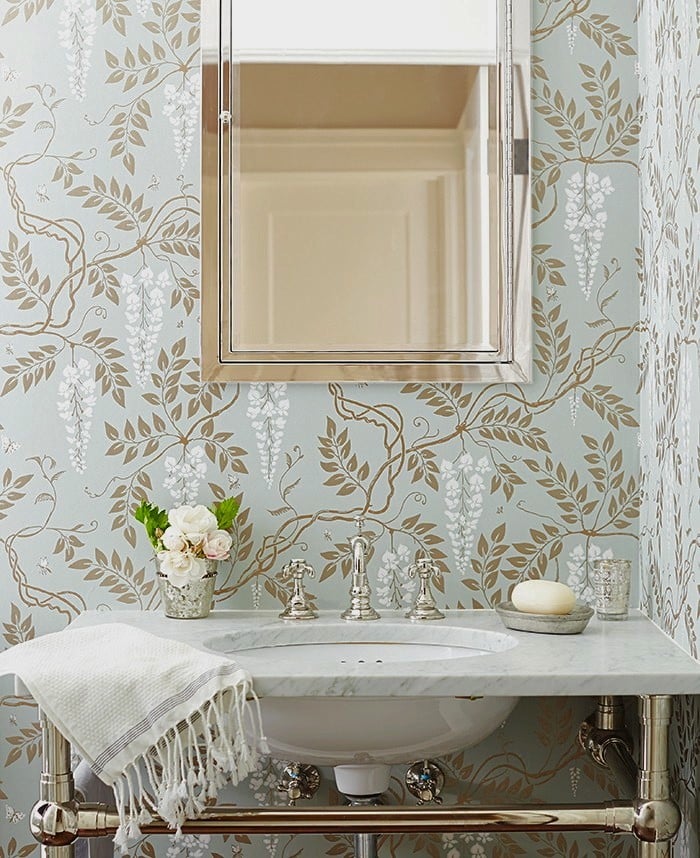 7. Costello – Design Public $75
I love this small-scale damask wallpaper with a jacquard stitch effect in the background.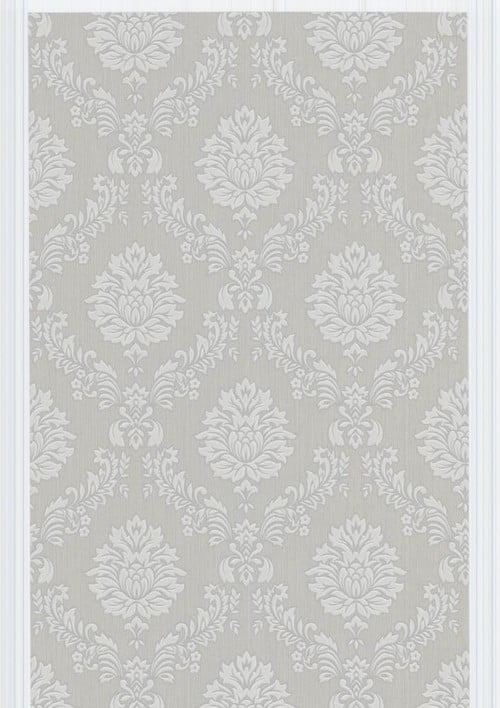 8. Smoky Rose – Anthropologie $198.00
A simple rose-patterned wallpaper with a crisp black and white look.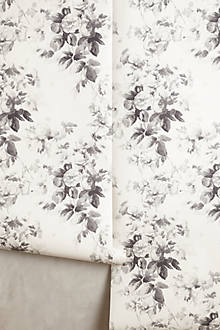 9. Chinoise Black – Wallpaper Direct $28.00
A traditional black and cream bird of paradise in floral boughs design.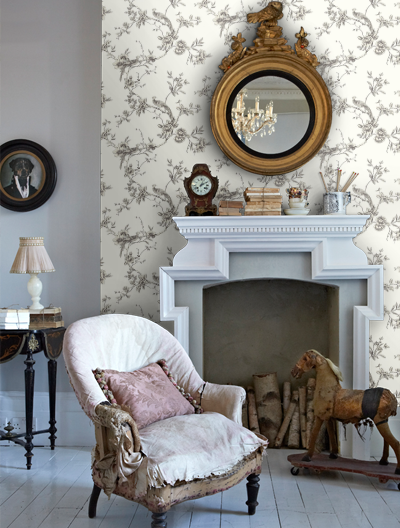 10. Cameo Toile – Wallpaper Direct $74.00
I love toile but didn't want an entire room filled with it, so this is the perfect compromise! The toile pattern resides within gracefully detailed frames in a classic black and white design.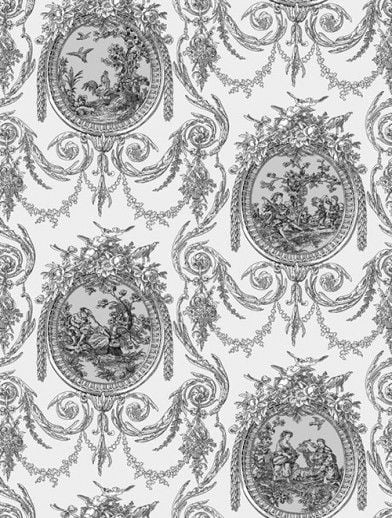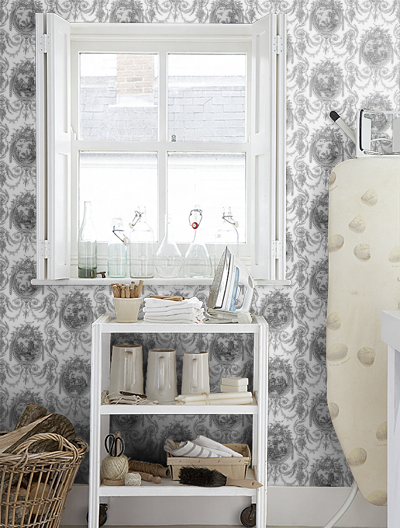 I haven't yet decided which of these I like best for my space and probably won't decide until I have my dresser so that I can get a better sense of the look and feel in the space. But tell me, which is your favorite?

Would you like to receive my posts via email? Enter your email address below. You will instantly receive an email from FeedBurner and you will need to click the link to activate your subscription.
Join the Community
Let's keep in touch! Get exclusive artwork plus the latest news delivered directly to your Inbox!