I've come across these vintage style nesting herb crates several times and thought they were cute, but didn't think I had any need for them. Until, that is, I saw how Kris from Driven by Decor used hers to hold table items. Wall decor that is both decorative AND functional?! I'm in!! I went online that day and bought mine from Decor Steals, but I see that they are now sold out again. :(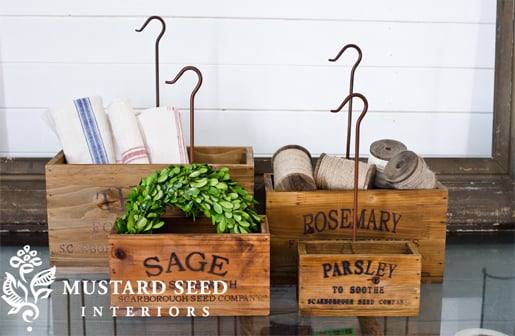 I couldn't wait for these to arrive so that I could hang them up and put them to good use. Believe it or not, but this little sliver of wall {and a matching sliver on the other side of the room} is all that I have in the kitchen, so the crates are nested in between my patio door and the opening to our family room. {Now that I think about it, for those of you who like to understand a home's layout, this picture shows how my kitchen runs parallel to my family room but is four steps higher.}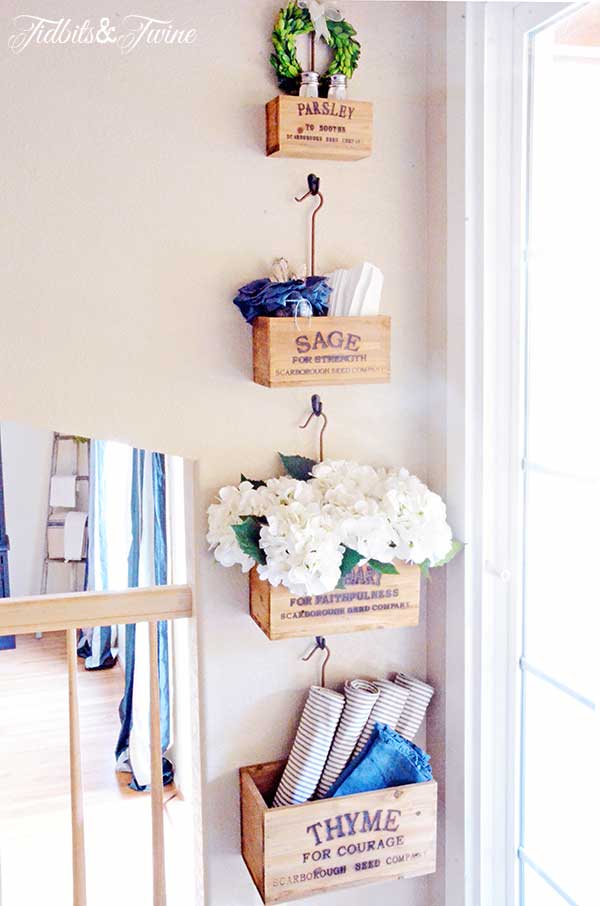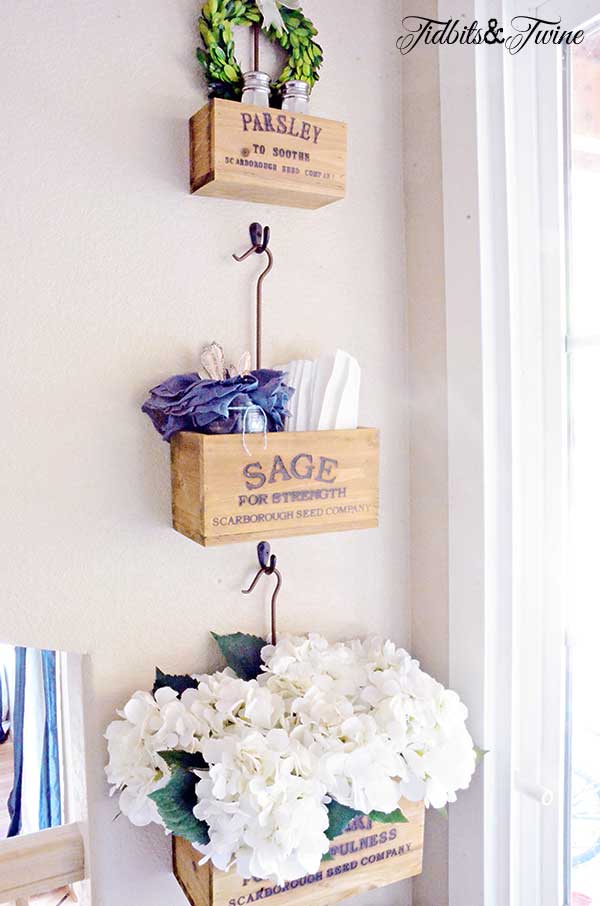 The Parsley crate is holding our salt and pepper shakers and I intentionally put them just high enough so that they are out of reach of our little one.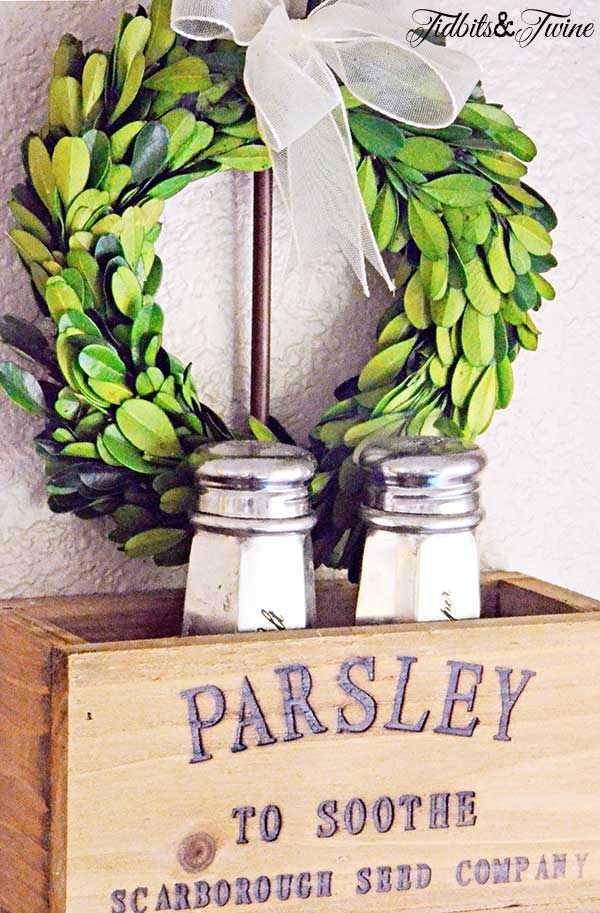 The Sage crate has a small mason jar with extra spoons and forks. Somehow it seems like one always gets dropped on the floor during meals and we need an extra! It is also holding our awesomely fancy everyday paper napkins. :) I'd love to tell you that we dine with beautiful linen napkins with ruffled edges, but that just wouldn't be true! Except for holidays or parties, we are a paper napkin kind of family.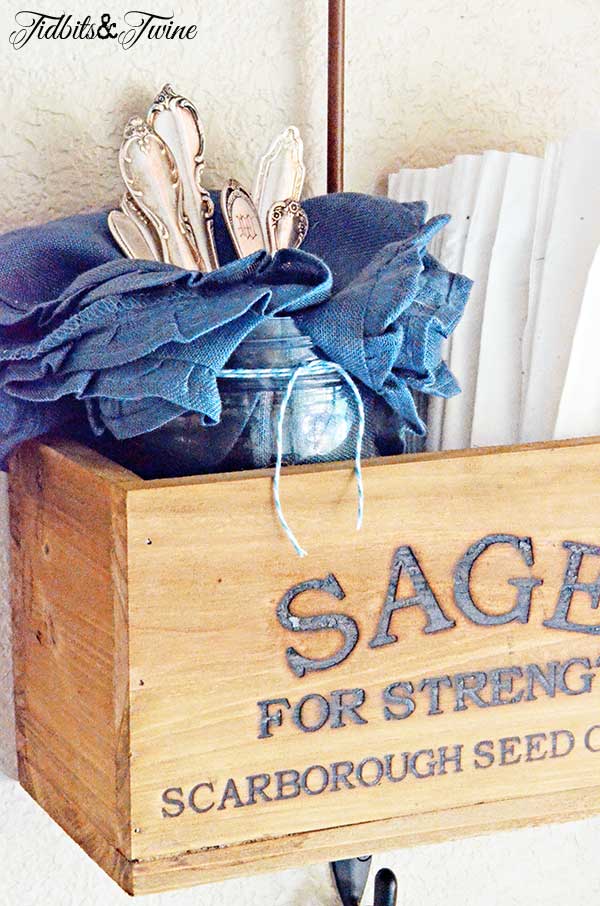 I added some faux hydrangeas to the Rosemary crate because I always like to add something organic to the mix to soften the look. And yes, I realize that silk flowers are technically not organic, but I can't keep cut hydrangeas alive for the life of me so I've given up! I'll change these out for something different as the year goes on. I think it would look great with some Baby Boo pumpkins!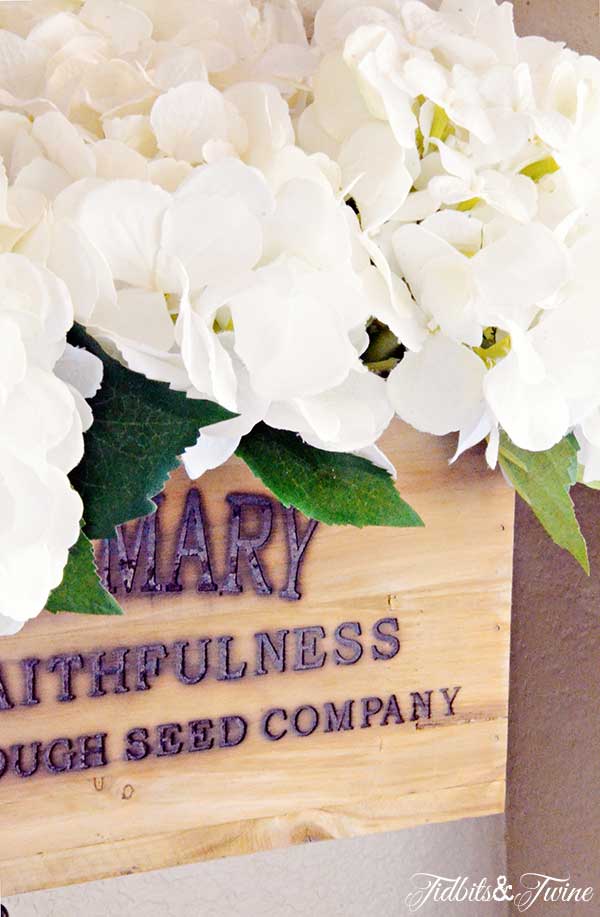 The Thyme crate holds something extra special – cute navy ticking striped placemats that my mom made for me! We don't have a convenient place to store placemats and so it's nice to have them located right next to the table in a spot where they are visible.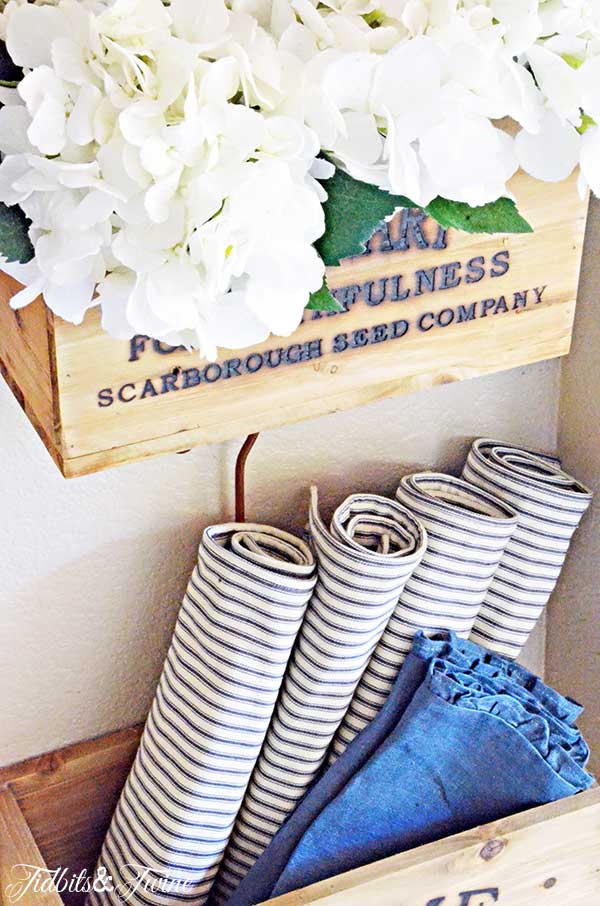 And while we're on the subject of the placemats, I love how they look with my other tableware!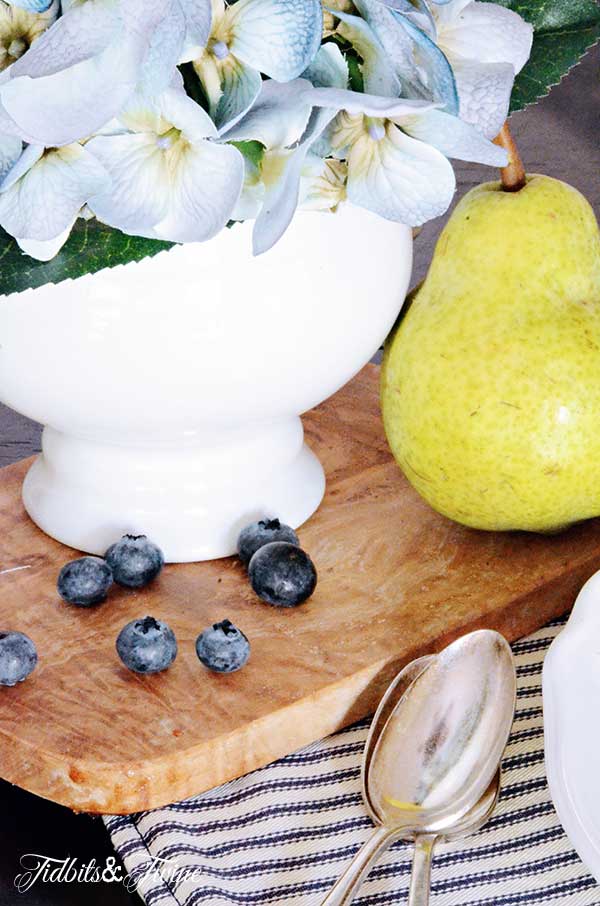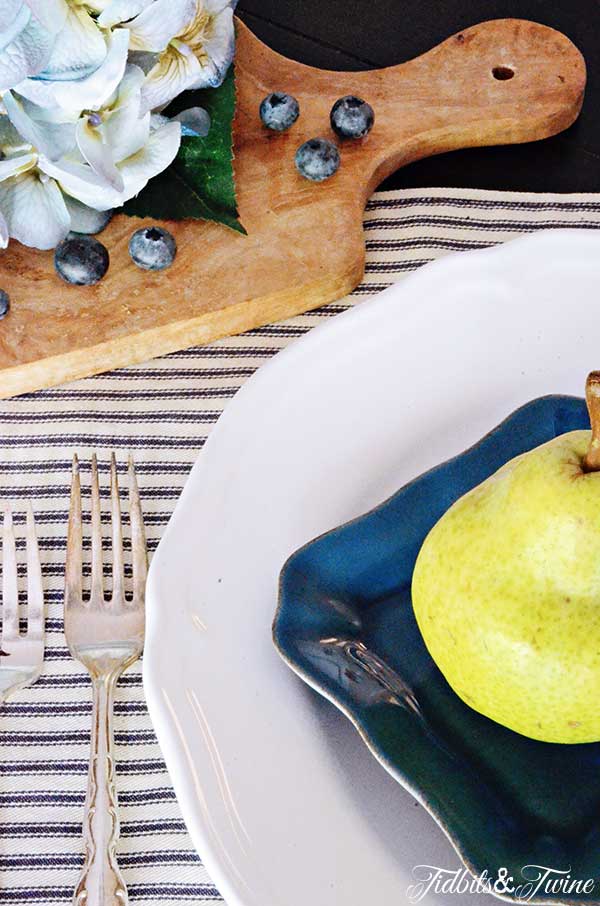 It's sometimes hard to find things that are functional but still look good, so I love when I get the best of both worlds.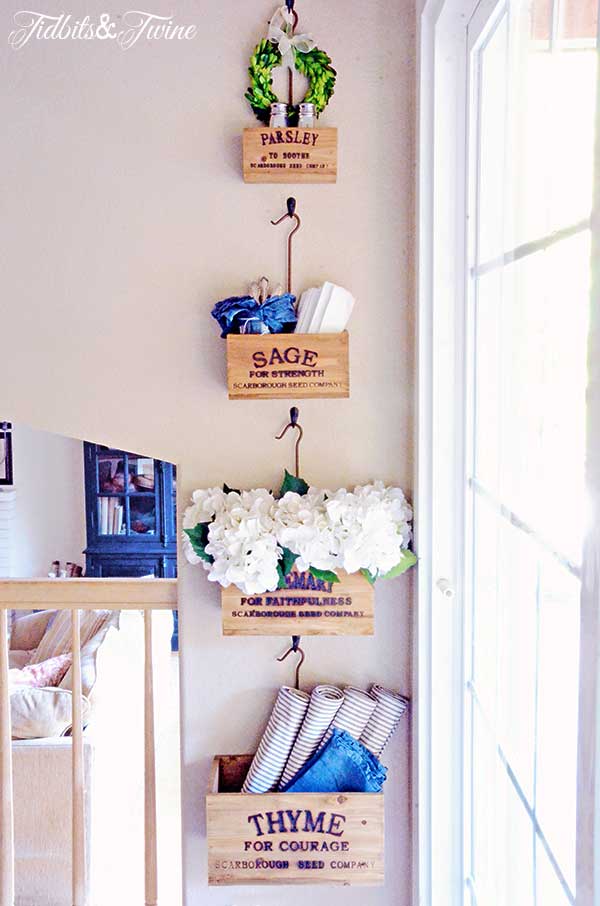 Have a wonderful weekend!

Sharing at: Savvy Southern Style –
Would you like to receive my posts via email? Enter your email address below. You will instantly receive an email from FeedBurner and you will need to click the link to activate your subscription.
Join the Community
Let's keep in touch! Get exclusive artwork plus the latest news delivered directly to your Inbox!