*This post may contain affiliate links for your shopping convenience. To read my full Disclosure Policy, click HERE.
As part of my guest bedroom makeover, I really want to install a ceiling light. There is currently no overhead lighting in the room and with only a tiny window, the room is always a bit dark and gloomy. I started my online search full of enthusiasm, but was quickly saddened by that lack of nice looking options. Why is it that so many flush mount likes either look like they belong in a cheap motel room, or worse yet, look like the dreaded builder grade "boob" light? (I can't be the only one that thinks they look like that, right?!). No matter how beautiful a light fixture is, if it looks like a boob light, that's the first thing I notice about it and I can never take it seriously after that.
The ceiling in my guest bedroom is only 8′, so a flush mount light is my best option, although I did consider a few semi-flush mount lights as well, so long as they didn't hang too low. I searched and searched to find a light that had style and interest but at the same time, wasn't so showy that it overpowered the small room. After weeks of looking, I had finally found a handful of my favorite traditional flush mount and semi-flush mount lights.


With the exception of one, all of the lights are moderately priced in the $100 – $350 range and vary from casual to a more formal look. Click on each name to link to the website.
This handblown glass bell features three lights with a bronze finish. I can just imagine how beautiful this would look in an entryway or kitchen.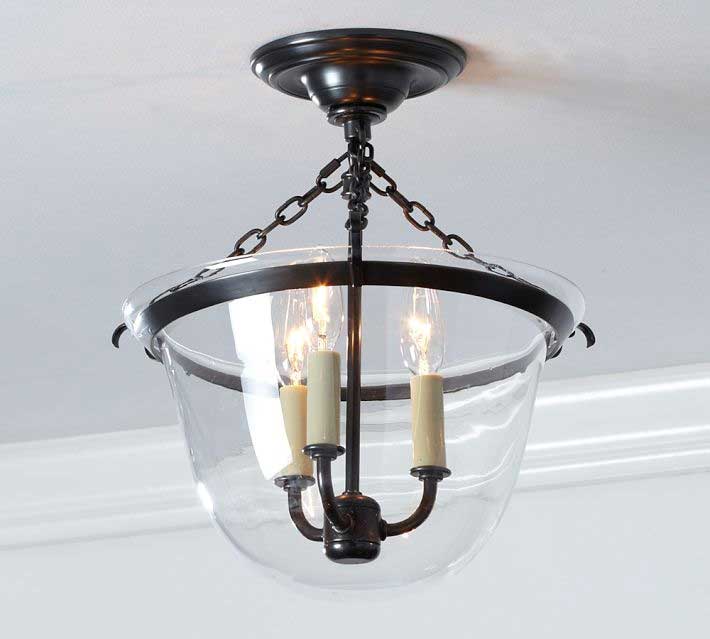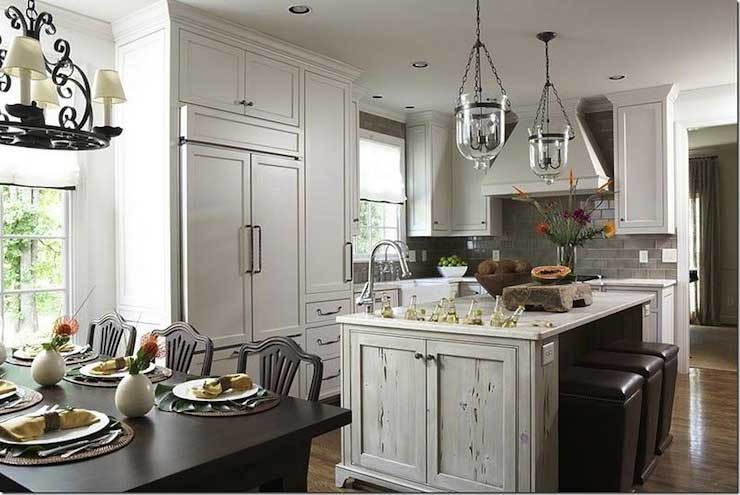 2. Ballard Designs Carriage House Chandelier – $149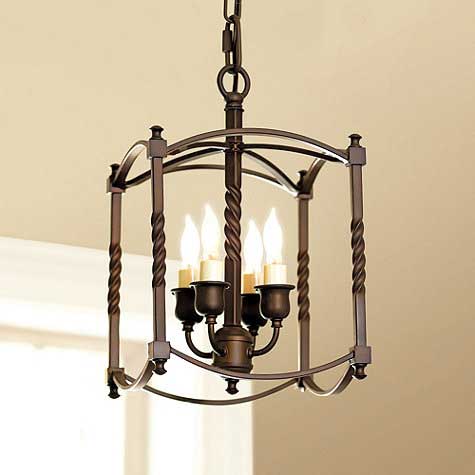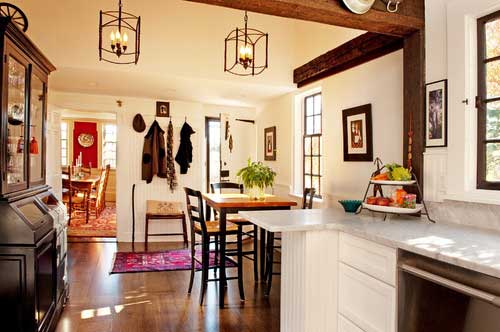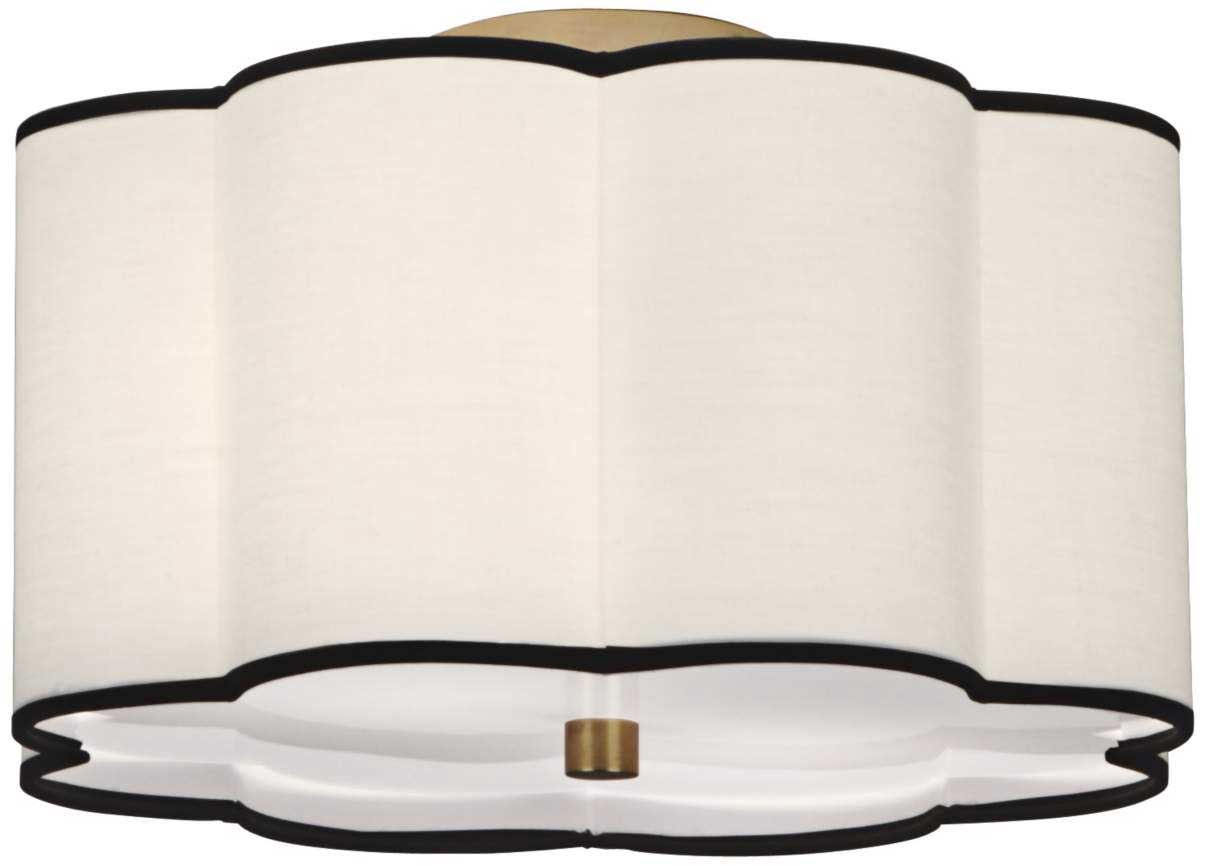 5. Minka Lavery Harvard Court Ceiling Light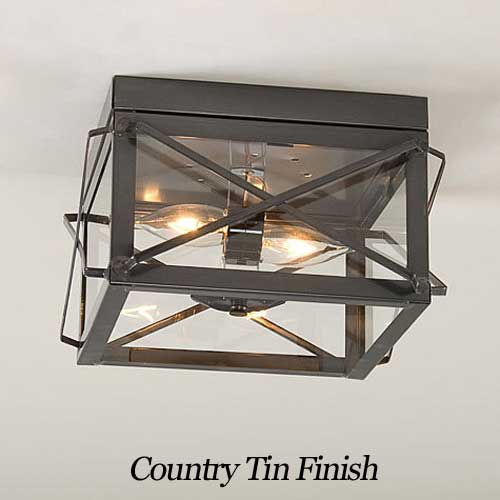 7. Ballard Designs Nassar Ceiling Mount – $129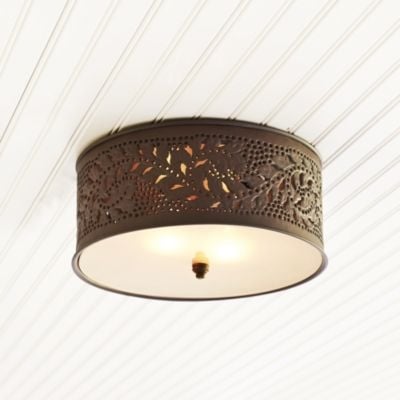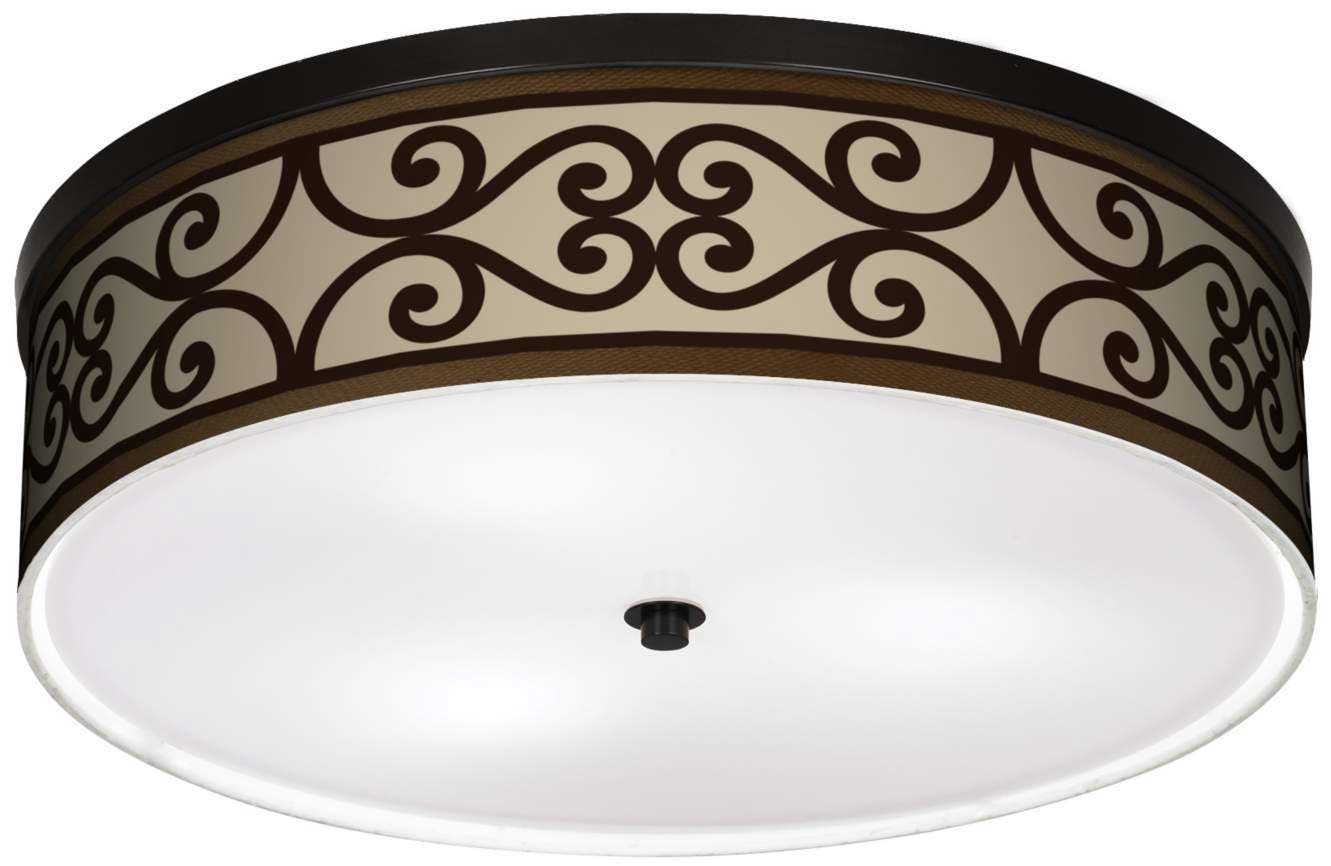 10. Layla Grace Hampton Ceiling Mount – $330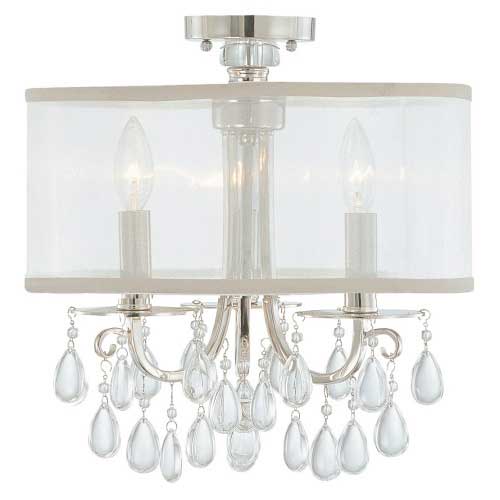 11. Ballard Designs Margeaux Ceiling Mount – $249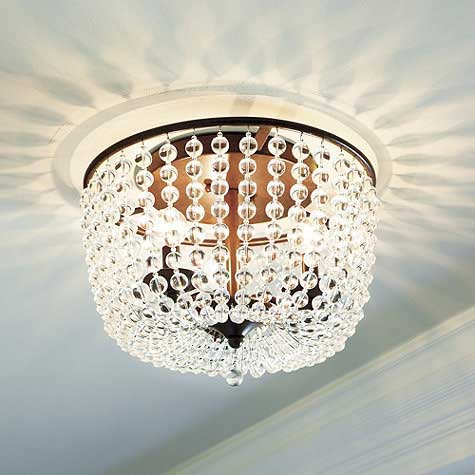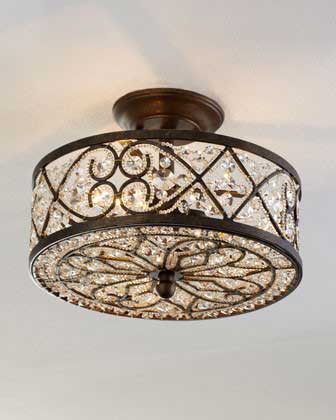 Are you curious to know which one I decided on? Well, for the style of my guest bedroom, I chose the Ballard Design Carriage House Chandelier. It will be some time before we finally get around to installing it, but fingers crossed!

Join the Community
Let's keep in touch! Get exclusive artwork plus the latest news delivered directly to your Inbox!