I finally did it! I finally bought the French Casement Sideboard & Hutch that I've been eyeing at Restoration Hardware for well over a year. What can I say? There was a sale on top of a sale, I had some credit, and frankly, I wanted a place to display some of my larger items. :)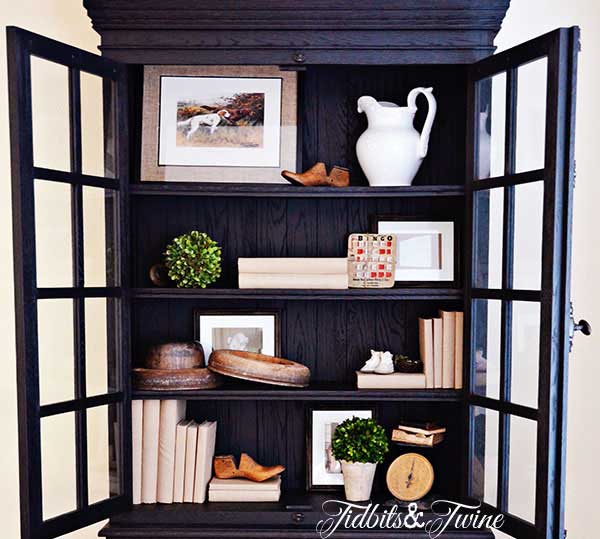 I decided on the black finish because it's timeless and dramatic and I love decorating with touches of black. I also chose to have closed storage at the bottom so that I'd have a place to store miscellaneous items that aren't decorative.
I love the divided light glass panes, but my favorite are the two full-length crémone casement locks. Functional and beautiful!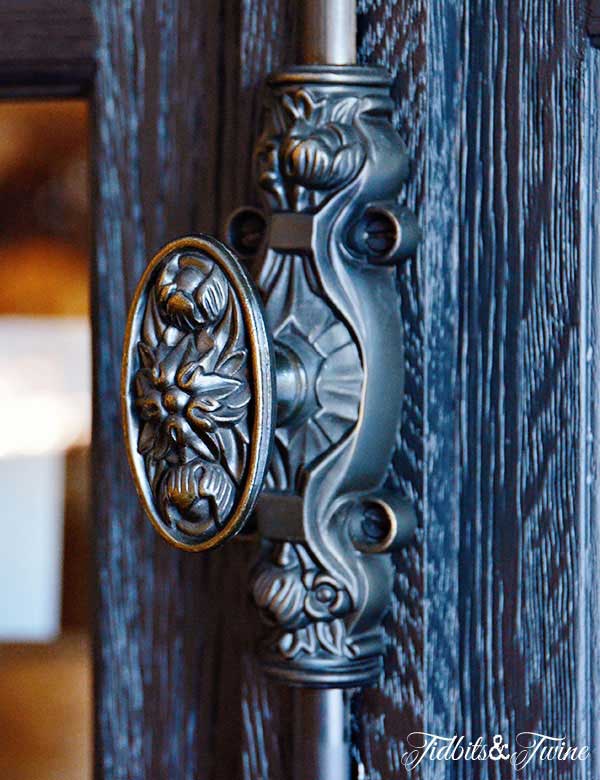 I'm using the upper part of the cabinet to hold my photo albums plus a few large display items. My photo albums are all different styles and colors because I bought them at different times and after placing them in the cabinet, I decided I didn't like the look. To solve that issue, I covered them in a neutral fabric so that they now all match.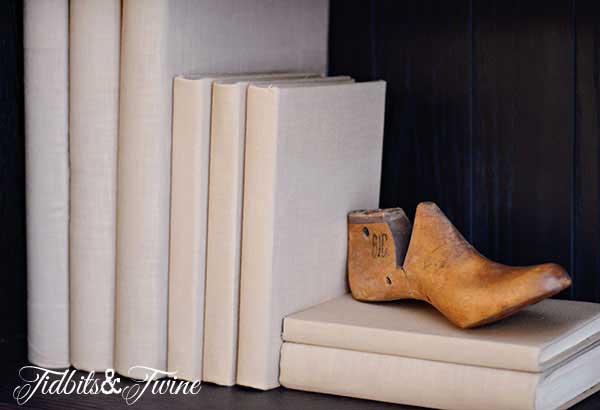 I moved my vintage scale from the kitchen to the cabinet to hold some of my grandfather's books.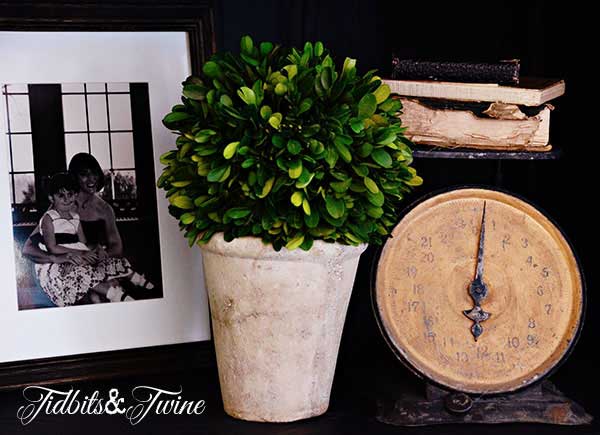 I also finally found a place for his baby shoes (circa 1919).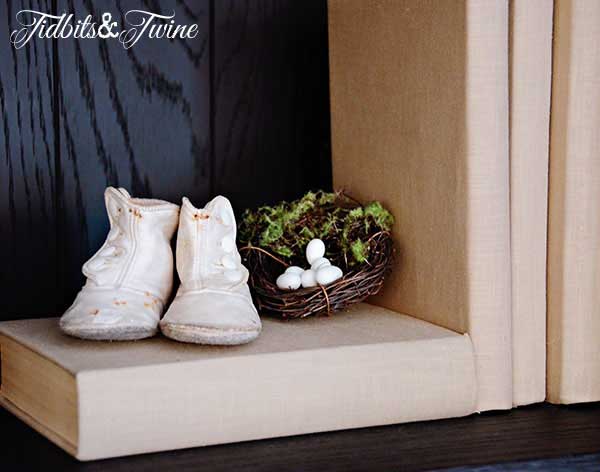 This wooden hat mold is one of my recent purchases from 101 North Vintage at the antique faire. It was not on my list, or even on my mind for that matter, but once I saw it I fell in love! It is solid wood and in three pieces – a hat block plus circular brims in two different sizes. I love taking utilitarian objects and giving them a new purpose. In this case, I guess it's new purpose is to be purely decorative. :)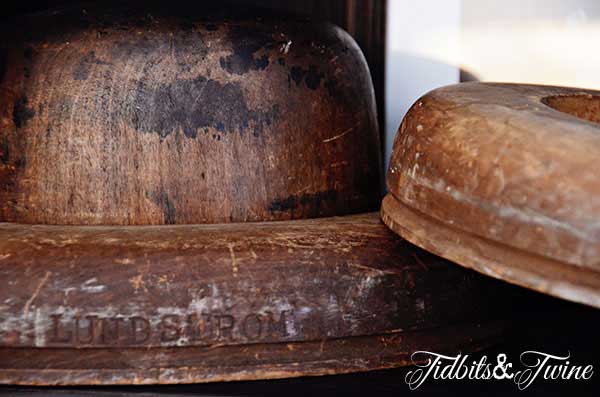 My old Bingo cards have finally found a permanent home, along with a framed note from my grandma that I backed with the same fabric used to cover the photo albums. One summer during college, I lived with my grandparents in Sacramento while I had a summer job downtown. It was truly the greatest summer and we had so much fun! For some reason, I saved this little note my grandma had written me one day when they went out. I love my grandma's handwriting and am so happy that I've finally found a way to incorporate it into my home.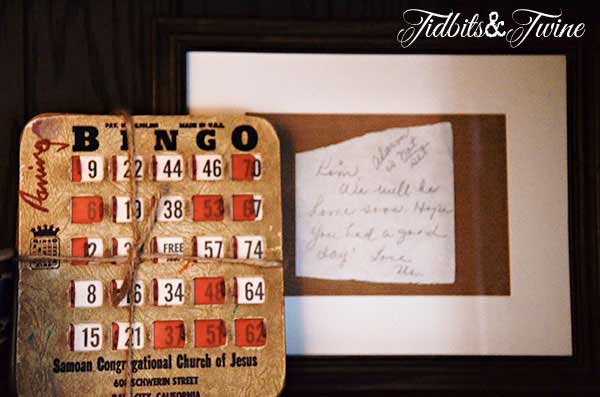 A few tall pieces at the top finish the decorative shelving.
I haven't yet filled the bottom cabinet yet, but will use it to store glass vases and other breakables.
I am in love with this new piece and can't believe how much it changes the look of the room. I'm sure I'll redecorate it a hundred more times, but I'm happy that I now have a place to store photo albums (and a place for my beloved hat mold!).

Sharing At:
Would you like to receive my posts via email? Enter your email address below. You will instantly receive an email from FeedBurner and you will need to click the link to activate your subscription.
Join the Community
Let's keep in touch! Get exclusive artwork plus the latest news delivered directly to your Inbox!