If you've been reading my blog, you know I love to mix industrial objects into my space to create the look of
Industrial Chic
. So you can imagine how excited I was when
Hometalk
asked me to curate an Industrial Decor clipboard for them!
If you're not familiar with
Hometalk
, check them out! It's a site dedicated to all things Home and Garden where you can learn about DIY projects, gardening tips, design ideas and even pose questions and get answers. You can also upload your projects to the site to share them with Hometalk's awesome community! And anything that has been posted to the site can easily be "clipped" to a clipboard so that the ideas and projects you like are organized and saved for you to reference again and again
While working on my clipboard, I came across so many fantastic projects and I've definitely been inspired to try some of these! There are step-by-step instructions for creating gorgeous side tables, amazing DIY light fixtures, feature walls, desks, and more! Plus ideas for how you can incorporate touches of Industrial into your home.
5 DECORATING TIPS You Should Know!
Get my FREE 5-day email guide and join the 10,000 subscribers who already receive the weekly decorating tips and exclusive art!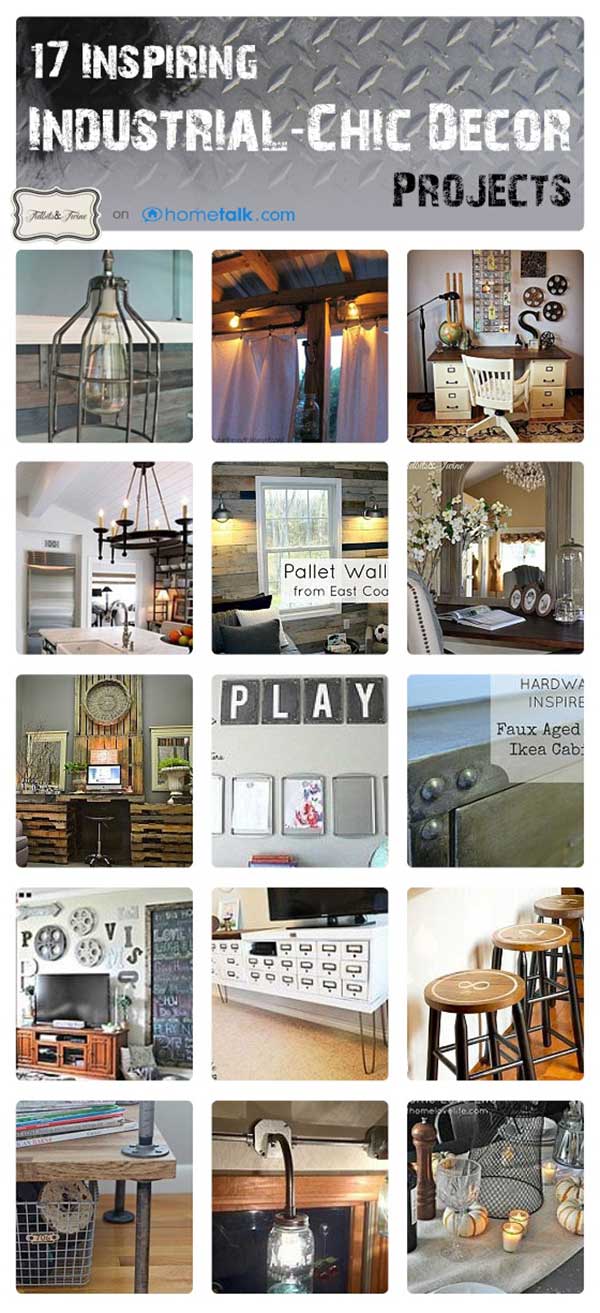 Join the Community
Let's keep in touch! Get exclusive artwork plus the latest news delivered directly to your Inbox!