I am so lucky that I get to walk the kids to school every morning and one of the things I love the most (aside from spending time with them, of course) is watching the leaves change color in the fall. Every day we look at the trees to see how they've changed and take bets as to when all the leaves will drop. But in my area, we don't see a lot of the bright, vibrant fall colors, but instead, more muted oranges and yellows, which got me to thinking about one of my favorite colors to use in decorating: terracotta. I use various shades of terracotta in decorating, some dark, some light, some closer to coral and others closer to rust, but for now, I'm referring to all of these burnt-orange shades as terracotta.
I find terracotta to be an elegant, cozy and timeless color. It is also earthy and reminds me of the tried and true building materials used throughout Europe, like time-worn bricks, faded tile roofs and chippy stucco buildings.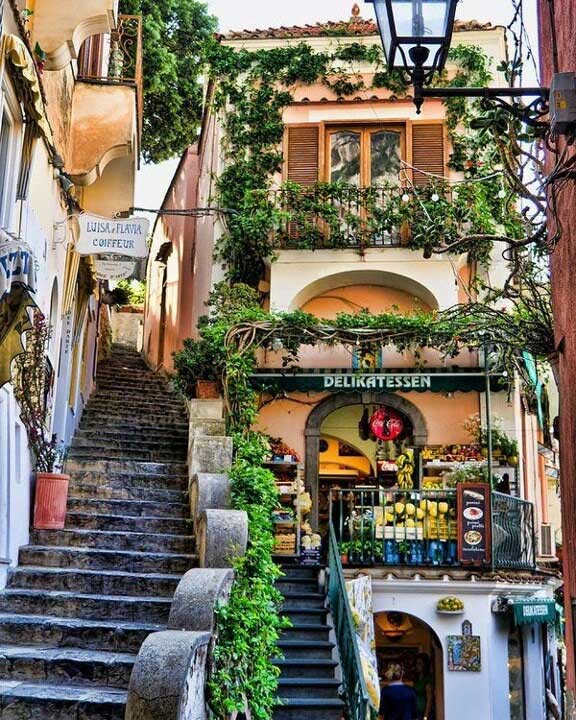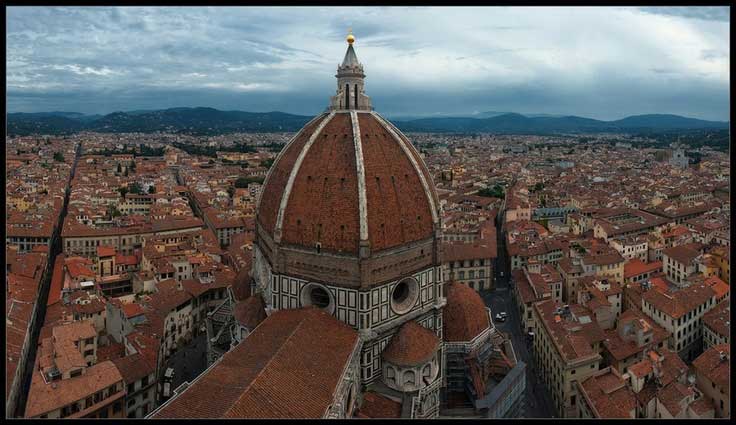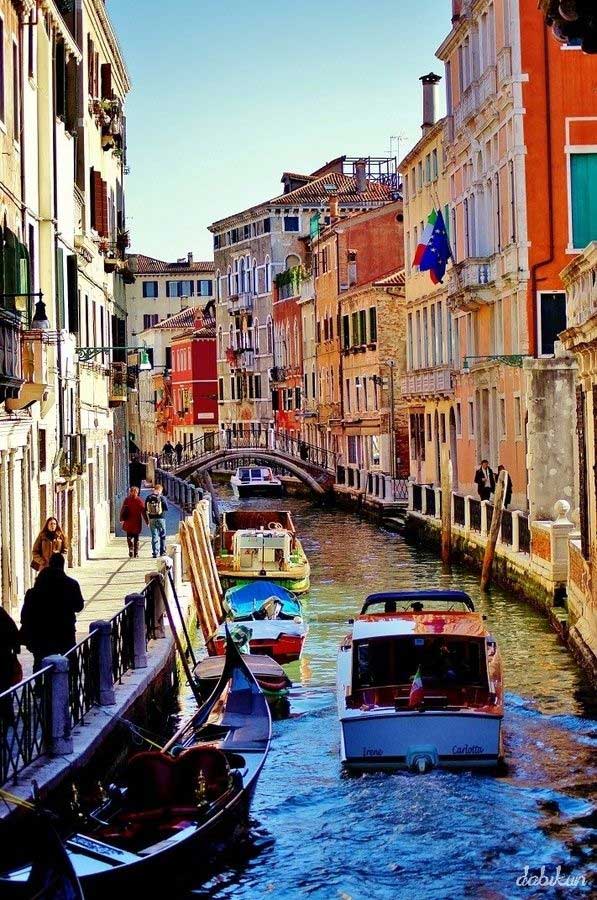 Plus terracotta reminds me of vintage – and you know I love vintage – because so many vintage items are rusty and beautiful.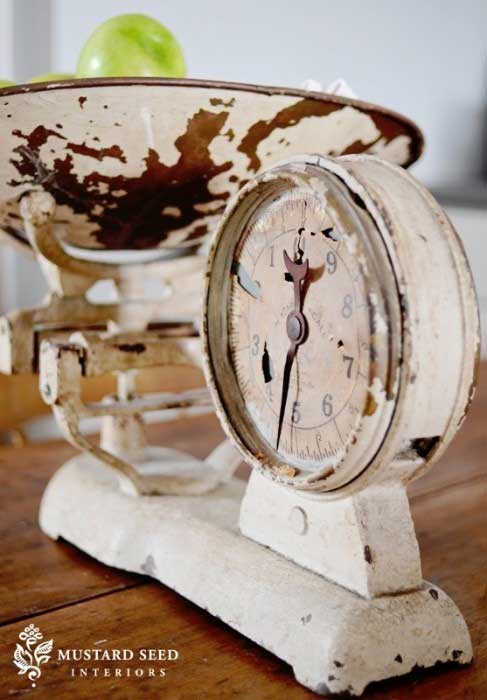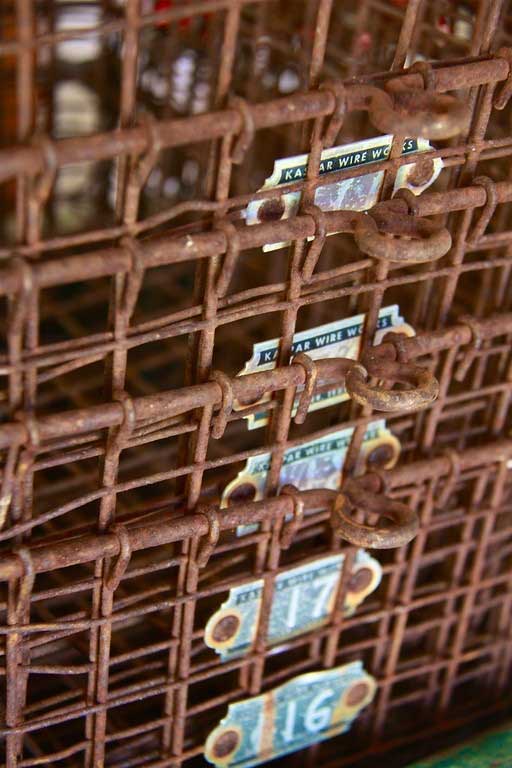 And I love the look of terracotta when mixed with both warm and cool colors. In fact, terracotta and gray-blue is my favorite color combination in decorating, but it also looks gorgeous with pink and green, particularly in bouquets.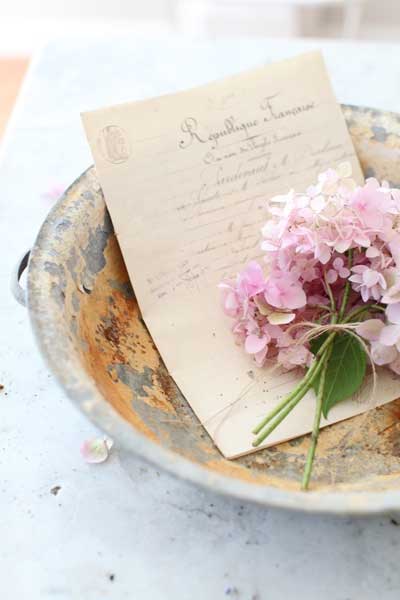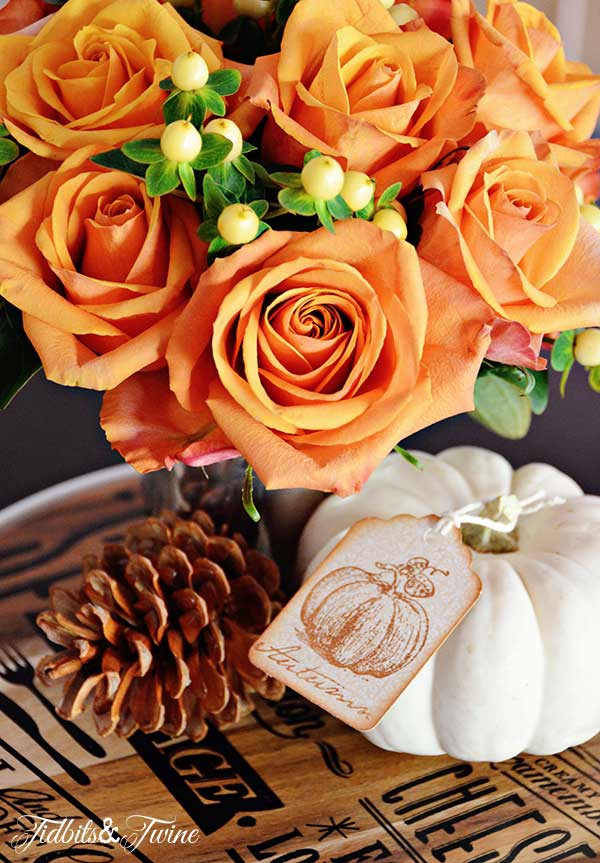 In my own home, I've used terracotta pots filled with wheat on my fall table and embellished my dining chairs with matching ribbon.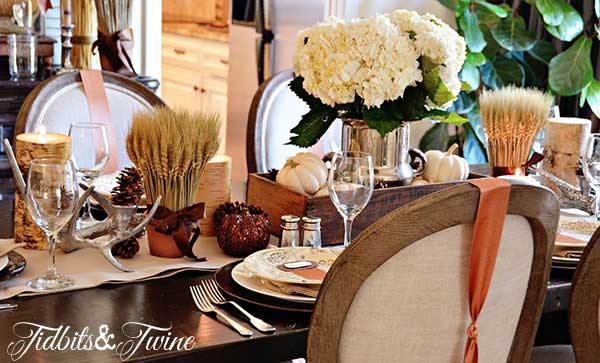 I have vintage French shutters flanking my dining room mirror and I love the contrast between the blue of the shutters and the terracotta of the fall decor.
Even the down pillows on my family room sofa have the terracotta and blue color combination.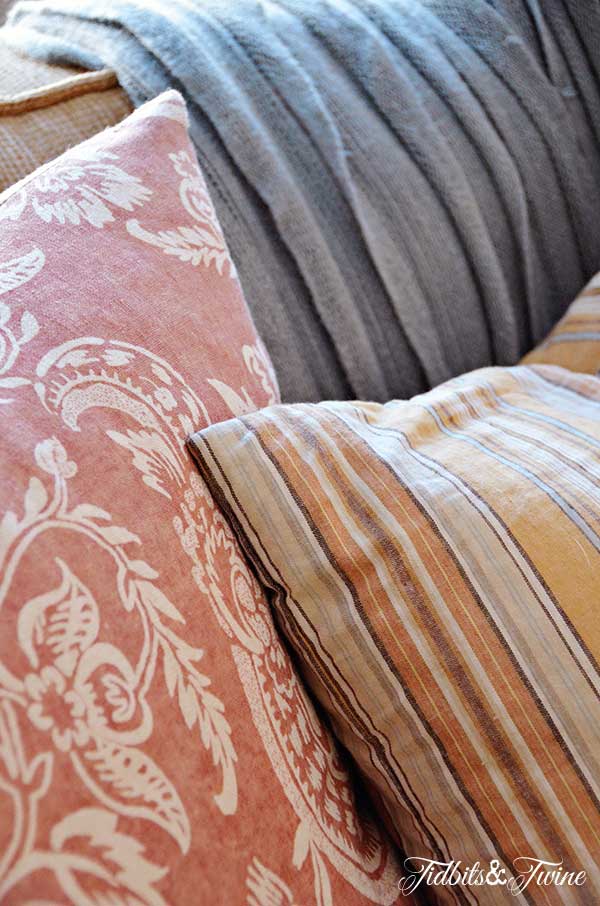 To me, terracotta looks soothing and cozy in a kitchen…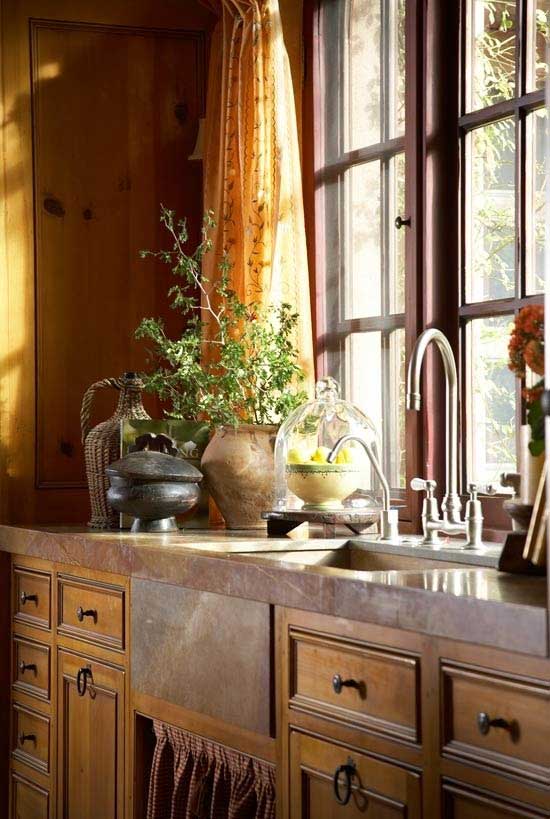 …and can add a bit of depth in a living room.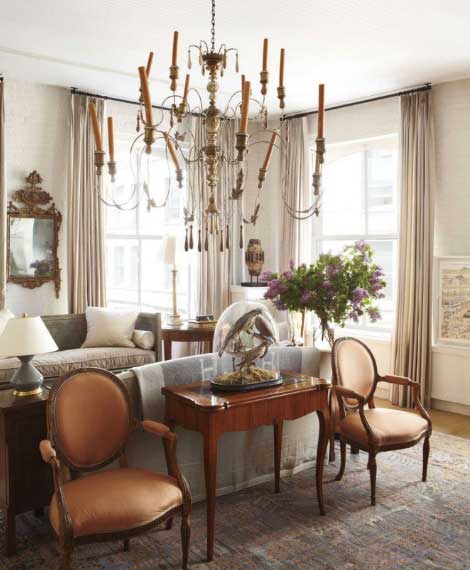 When I'm decorating, I think of terracotta as a neutral that blends with the wood tones in my home. It adds character and depth when used with other warm colors, but can also be a beautiful contrast (without looking jarring) if you have a lot of cool colors in your home. It's a staple in my home year-round, but fall certainly reminds me of how much I love this color.
So what's your color crush?

Would you like to receive my posts via email? Enter your email address below. You will instantly receive an email from FeedBurner and you will need to click the link to activate your subscription.
Join the Community
Let's keep in touch! Get exclusive artwork plus the latest news delivered directly to your Inbox!