To my husband's dismay, the task of decorating my house will never be finished. Just when he thinks a room is done, I start rearranging and move everything around once again! I don't often buy new things; instead, I move my existing decor from one room to another and repurpose what I already own. In my mind, this helps keep the house interesting and fresh, but of course, the downside is that there's always a pile of things on the floor somewhere that doesn't currently have a place in the house…. Oh well!
Recently, I had to move a wooden basket that was near the fireplace to make room for my Halloween mantel decor. In doing so, I decided it was time to permanently move the basket and find a new use for it. The basket is rather plain with shallow wooden sides and a wooden handle. It even has a small wormhole in the corner!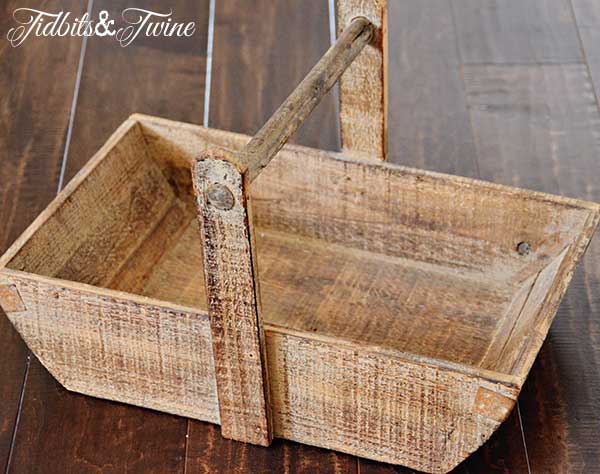 My mind immediately started racing about what I might do with the basket and before I knew it, I had 10 different uses for it! Take a look at them below and let me know which is your favorite.
1. Coffee Table Tray
A few books and a plant and this wooden basket now becomes the centerpiece on the coffee table.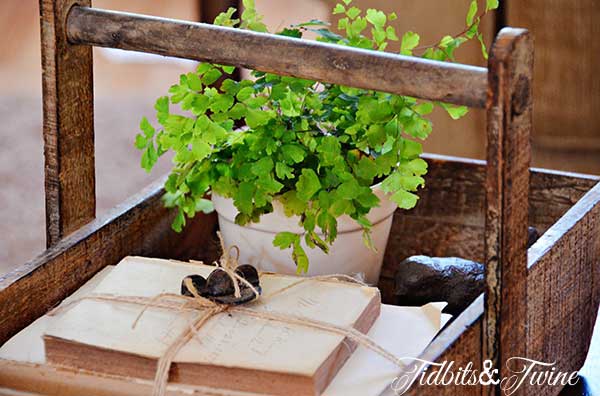 2. Holiday Decor
I have quite a few white pumpkins left over from my fall tablescape, so I gathered them up, mixed them with some pinecones and bronze sequin pumpkins for a simple fall display.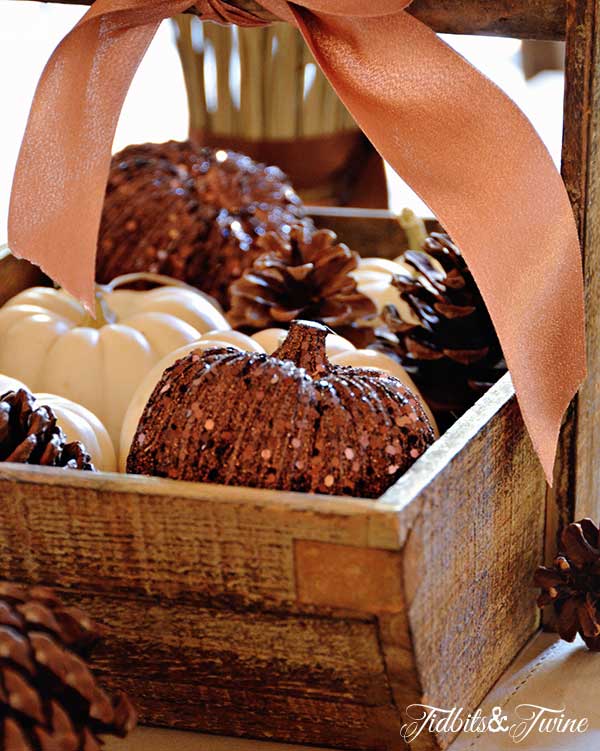 3. Fruit Basket
I discovered this is a great basket to use for harvesting fruit from the backyard!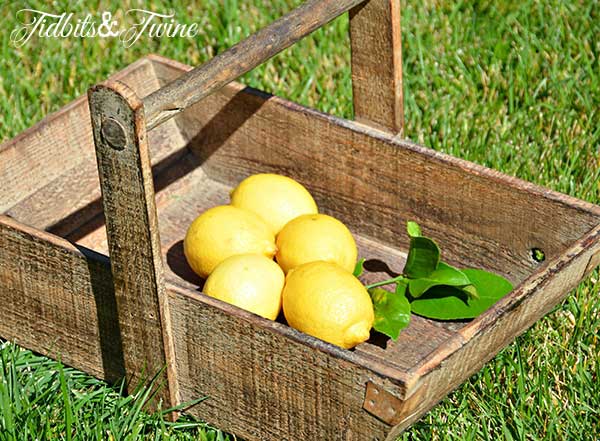 4. Tea Service
Would anyone like a cup of tea? The basket makes a cute serving station for cups, tea and sugar.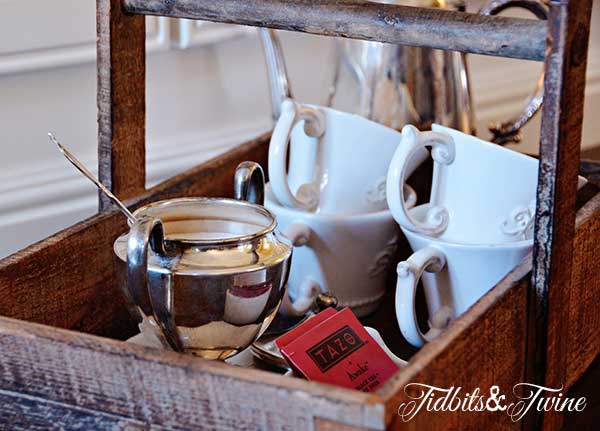 5. Fresh Flower Centerpiece
A few canning jars and some roses from the garden and I have an instant centerpiece for my kitchen table. A fun alternative to a traditional vase!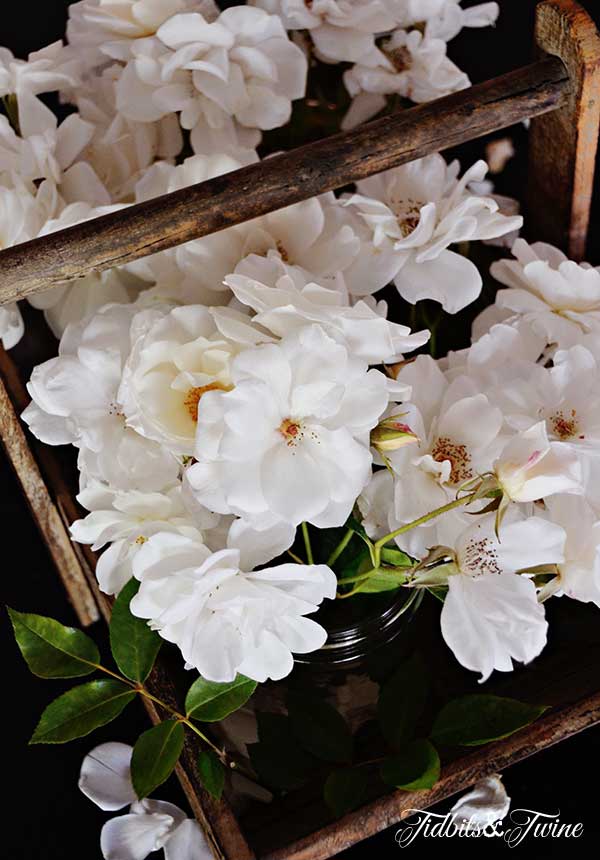 6. Magazine Holder
I can display some of my favorite magazines in the basket and keep it near my bed for a little nighttime reading!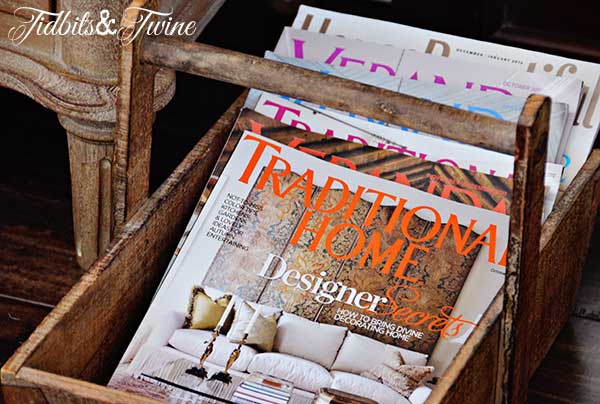 7. Utensil Caddy
The basket makes a great utensil caddy for an outdoor picnic or buffet. A few canning jars hold the utensils and a flower frog keeps the napkins from blowing away.
8. Craft Storage
Sitting on my desk, the basket also makes a convenient way for me to transport my go-to craft supplies from project to project.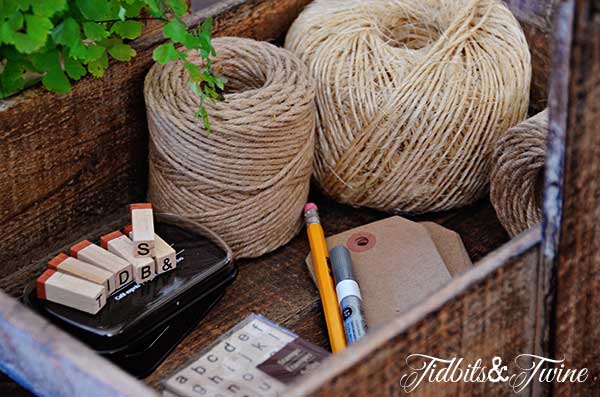 9. Dried Flower Display
The basket is just the right size for displaying dried flowers at the base of my fireplace. And my room smells amazing with all of this lavender!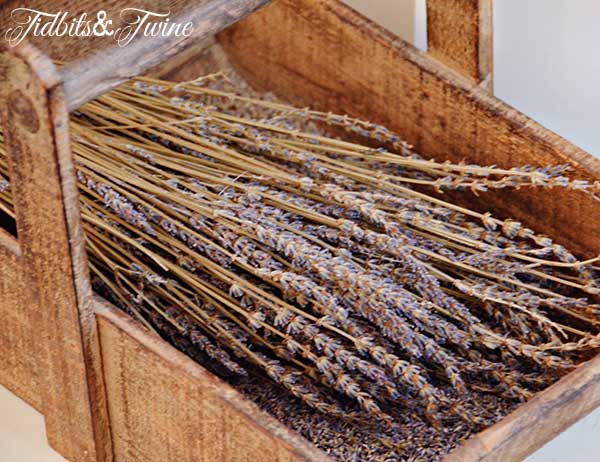 10. Guest Essentials
A few extra hand towels, face towels and soaps can be placed on the counter for overnight guests.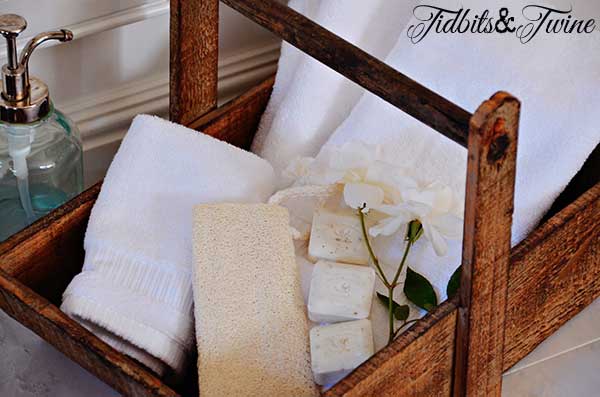 You could also use the basket to hold extra toiletries for guests, spare linens, tea towels in the kitchen, goodie bags for birthdays, and more!
Reusing items that you already own is an easy (and free!) way to decorate. I find that the best way to brainstorm about a new use for an item is to clear everything from it, place it in a neutral location and look at its shape and size. Before you know it, you'll come up with lots of new ideas!
So, which of the uses above is your favorite? Do you have any other suggestions for uses?

Would you like to receive my posts via email? Enter your email address below. You will instantly receive an email from FeedBurner and you will need to click the link to activate your subscription.
Join the Community
Let's keep in touch! Get exclusive artwork plus the latest news delivered directly to your Inbox!