I live in a California tract home built in the late '80's (have I mentioned that before?!?!) so there isn't anything custom about my home. All of the homes in my neighborhood are all basically the same, so my goal is to make my home feel like me, even though it looks like everyone else's! Remodeling is not an option, so I do my best with a bit of paint and home decor. Which brings me to today's post about creative interior door ideas.
I am fortunate to have paneled interior doors that are very nice, but lately, I've been eying interior doors that have a bit more flair to them….a little pizzazz and personality! My current two favorites are shutters and barn doors. My hubby, who is usually the caboose to my freight train and goes along with my wacky ideas, doesn't seem to be on board with my latest plan just yet, so I've been collecting a variety of images that I'm hoping will change his mind.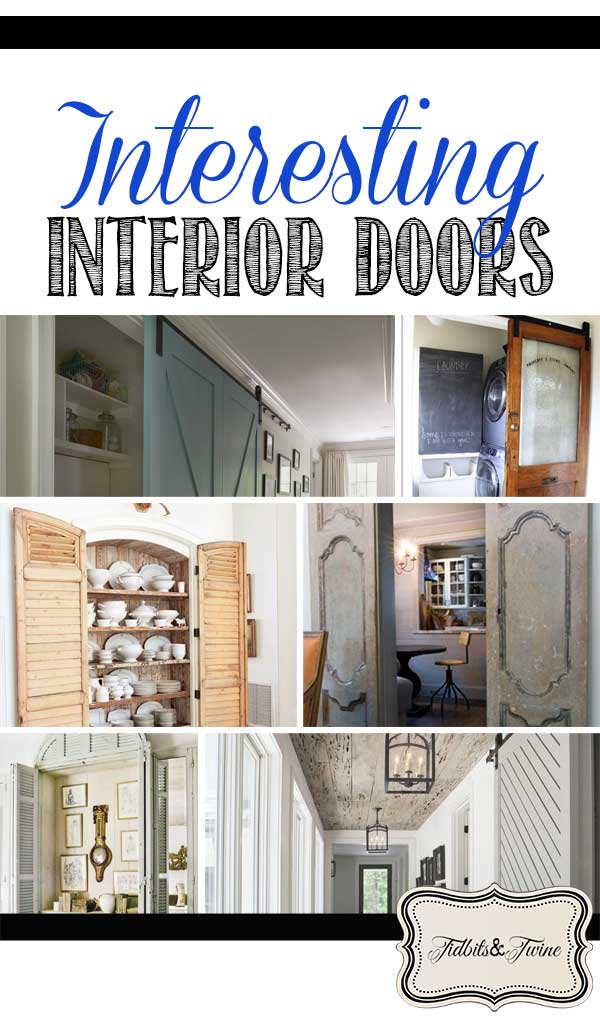 It all started when I saw this image on Pinterest. How amazing are these pantry doors?! And just think how much personality they must add to the room!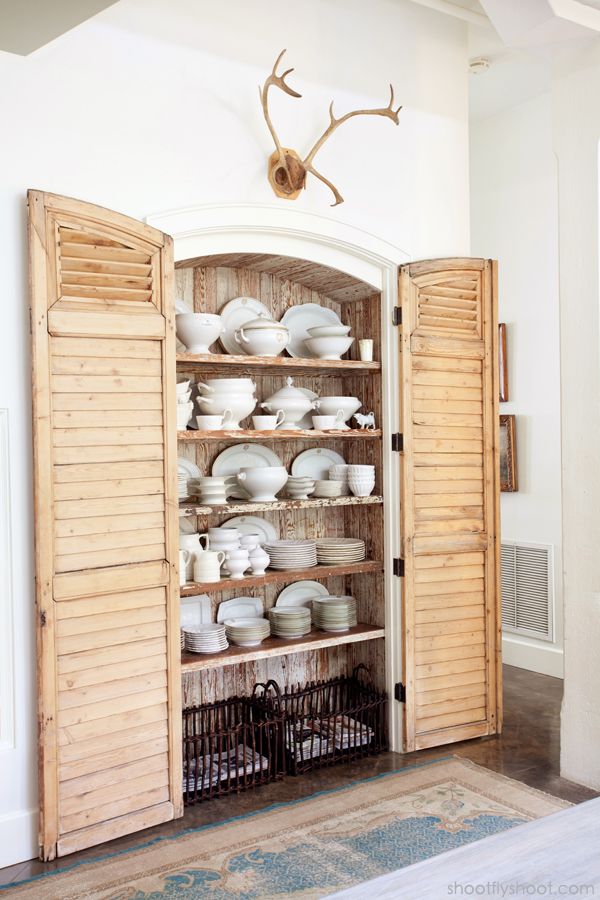 I also came across an image of a pantry with barn doors.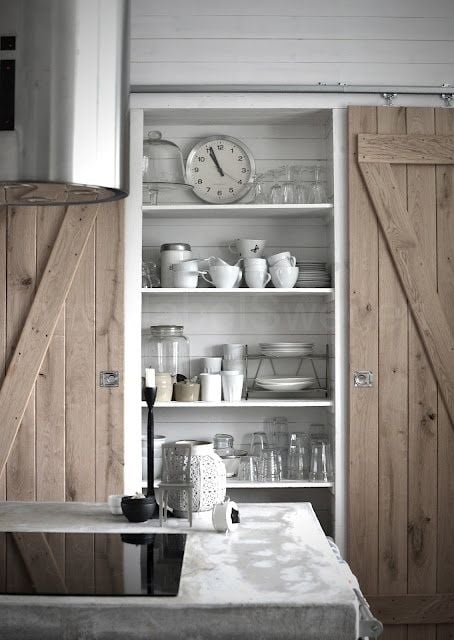 While I don't think that a sliding barn door is always the most practical, I do think it adds a lot of architectural interest and is a great way to break up a large expanse of wall.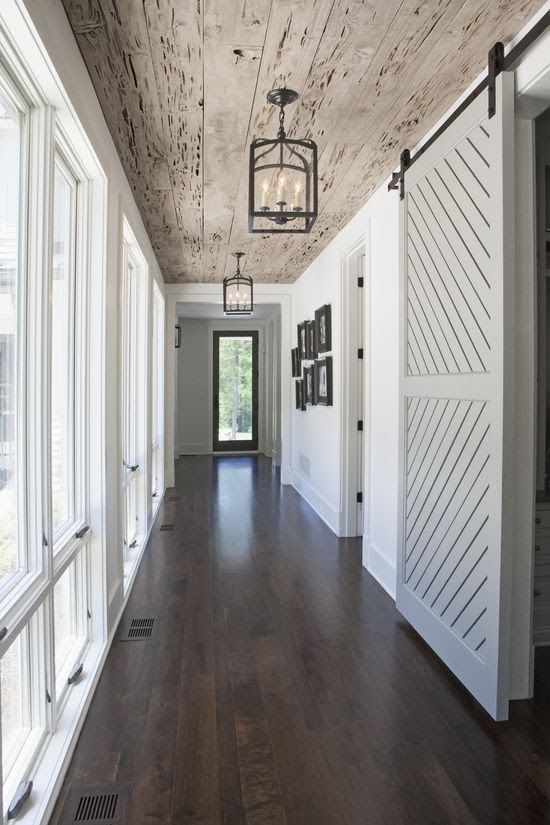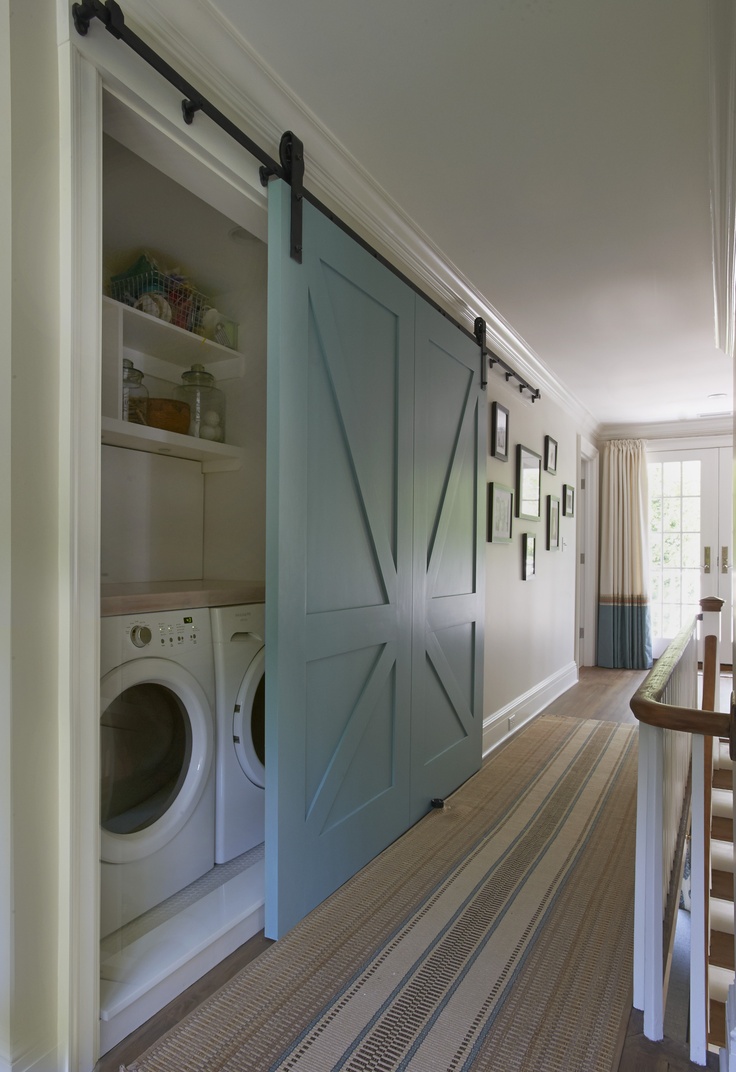 And just because the door functions like a barn door doesn't mean it has to look like one. I love the the detail on these doors, and when open, they look like hanging wall decor.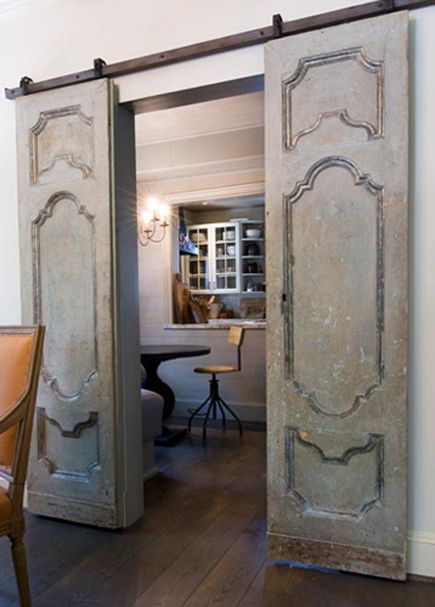 And this vintage door was converted to a sliding door.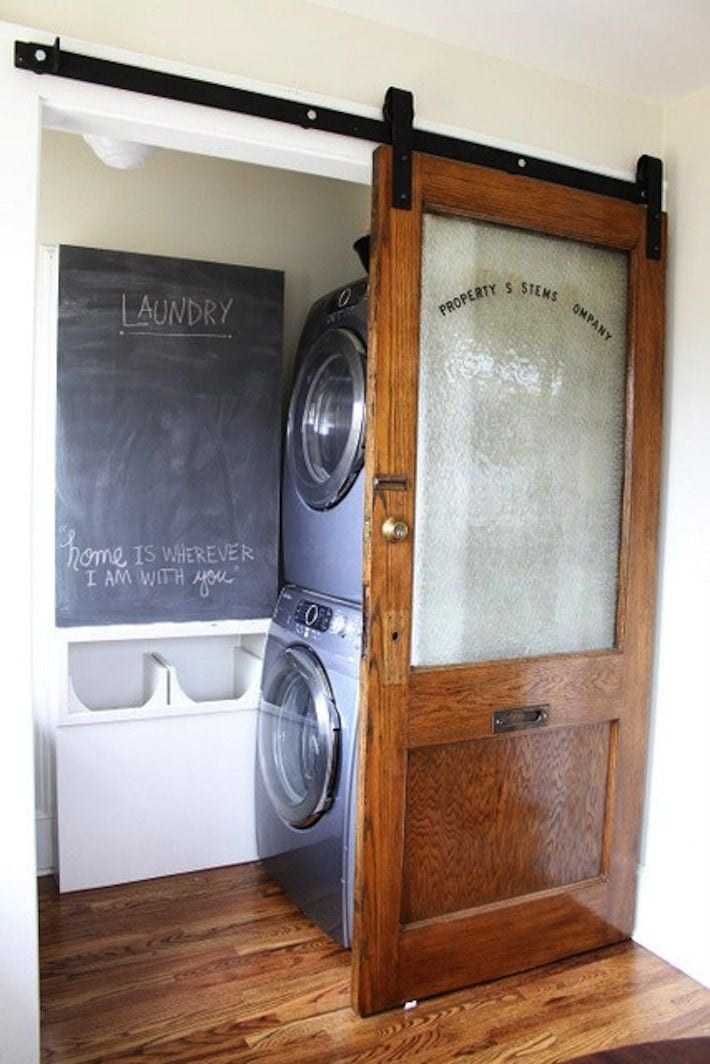 Of course I love the hardware used on these doors since I like the industrial look.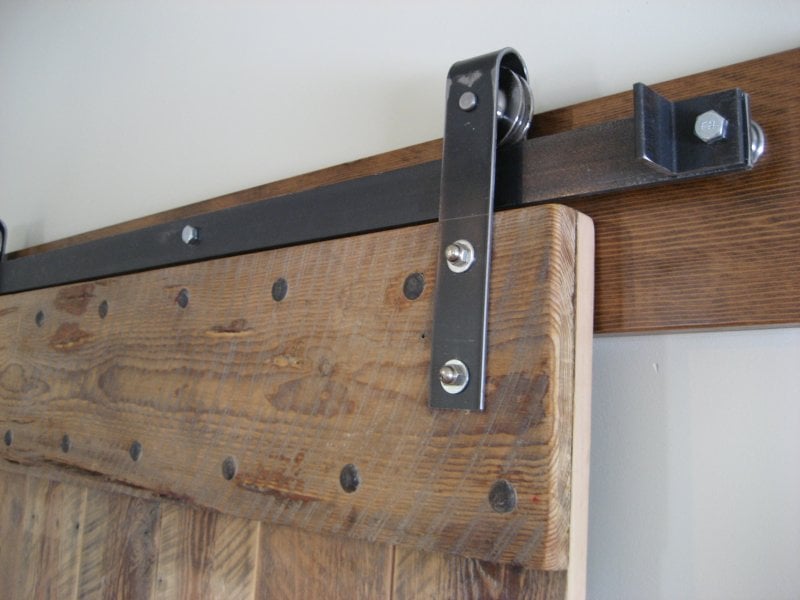 But shutters have a lot of visual interest and character, too. An armoire flanked with shutters changes the look of the room.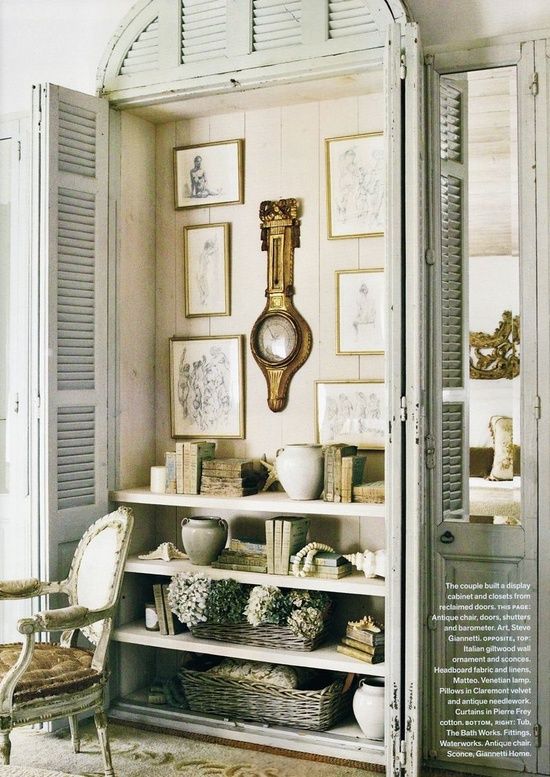 Even using shutters to flank and existing door opening adds a lot of detail.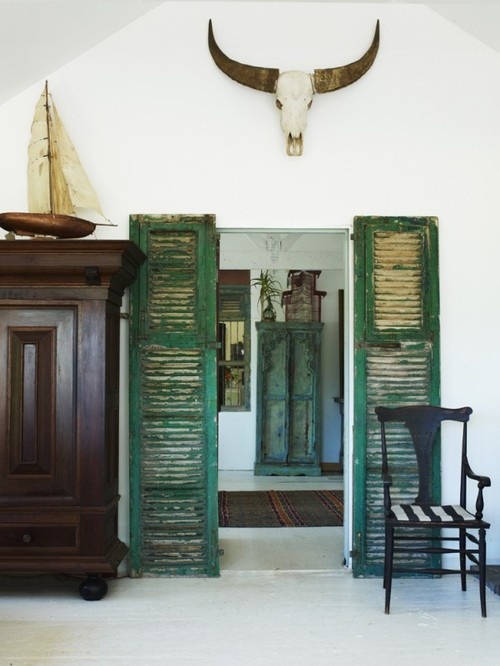 We have a large, empty wall in our entryway just next to our coat closet and to me, it seems like it's just begging to have a sliding door installed! This project is waaaaaaaaaayyy down the road, but it's never to early to start planting the design seed with the hubby. :
Would you consider using one of these doors in your home or do you prefer something more traditional?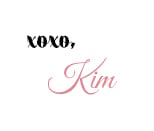 Did you enjoy this post? You might also like: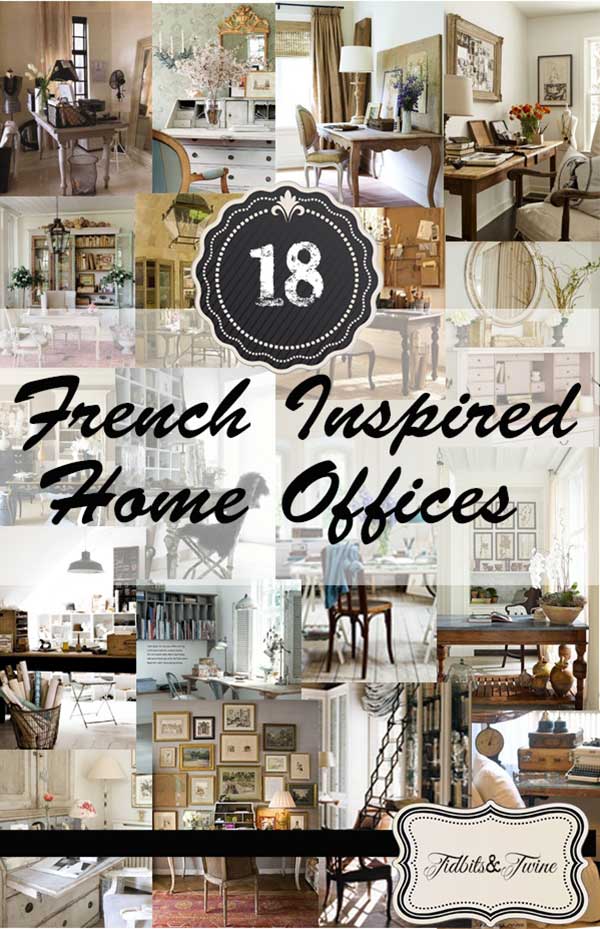 Join the Community
Let's keep in touch! Get exclusive artwork plus the latest news delivered directly to your Inbox!