Have you considered decorating with black? This color is classic and timeless and works with any style. While many people are nervous that it might make a space too dark, you might be surprised to realize that's not always the case. Black can be a bold statement when used on walls, but you can also use smaller accents that add a bit a drama.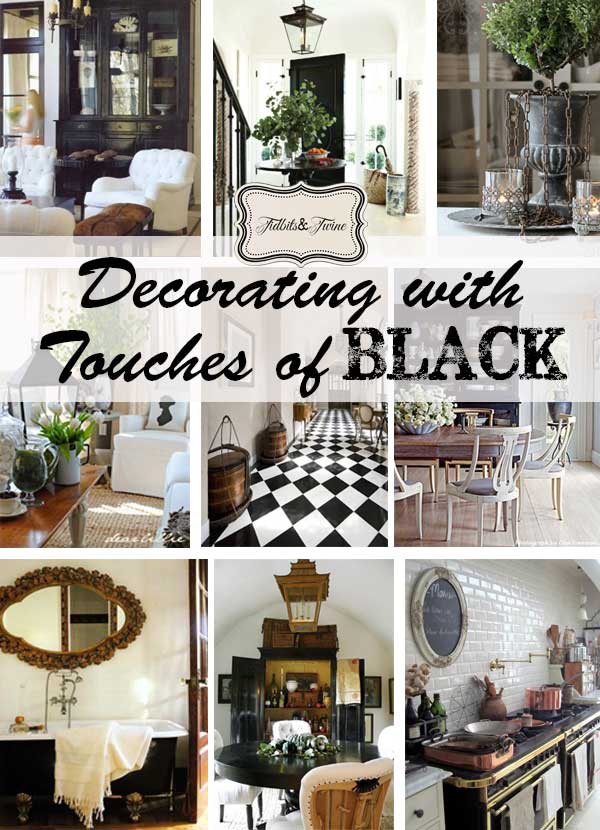 Black Walls & Floors
This black accent wall is dramatic and creates a cozy feeling in this living room.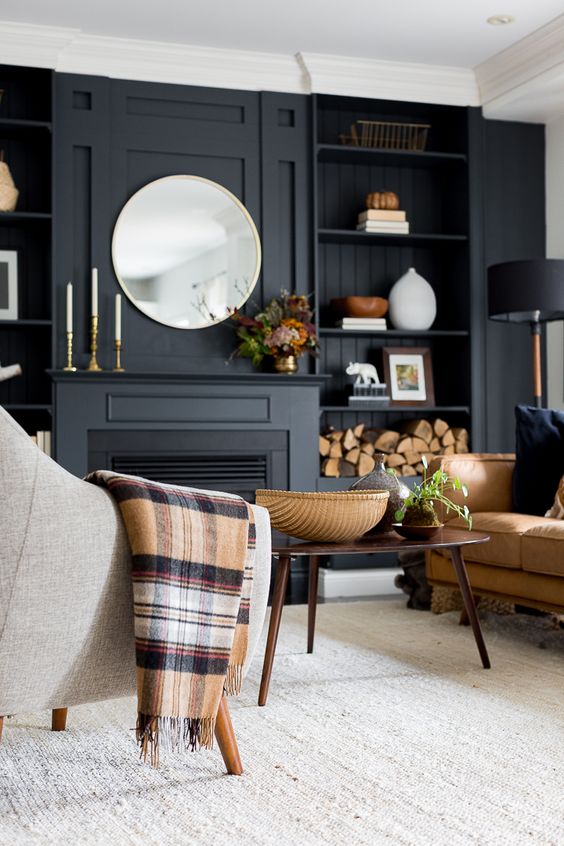 This accent wall on the fireplace makes it an immediate focal point…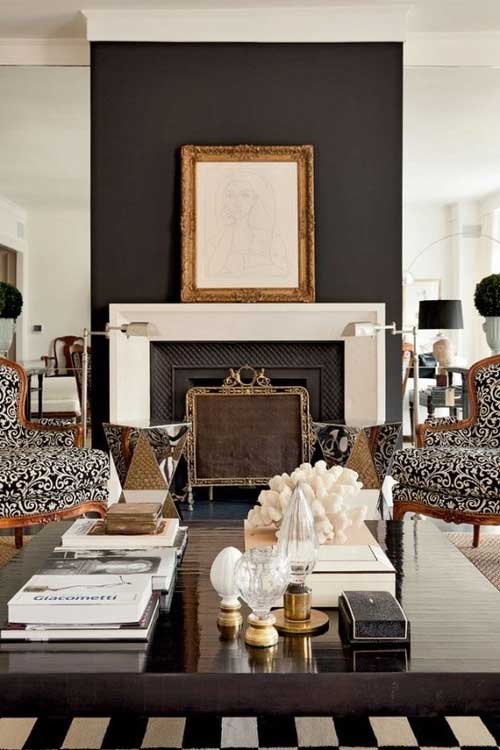 I love the patterned floor on the foyer below and even though it's bold, it's offset by the white surrounding it.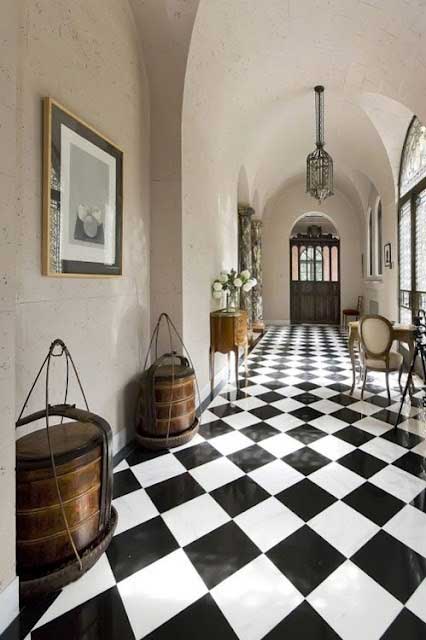 Black Statement Pieces
Or black can be used in more subtle, classic ways, such as with a painted door.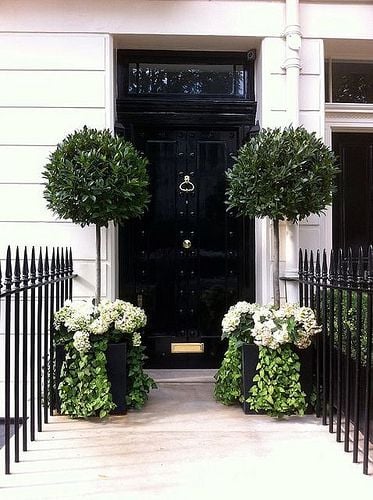 Sometimes, a single piece of black furniture can bring a lot of impact without being overpowering. I love all of these beautiful buffets and cabinets!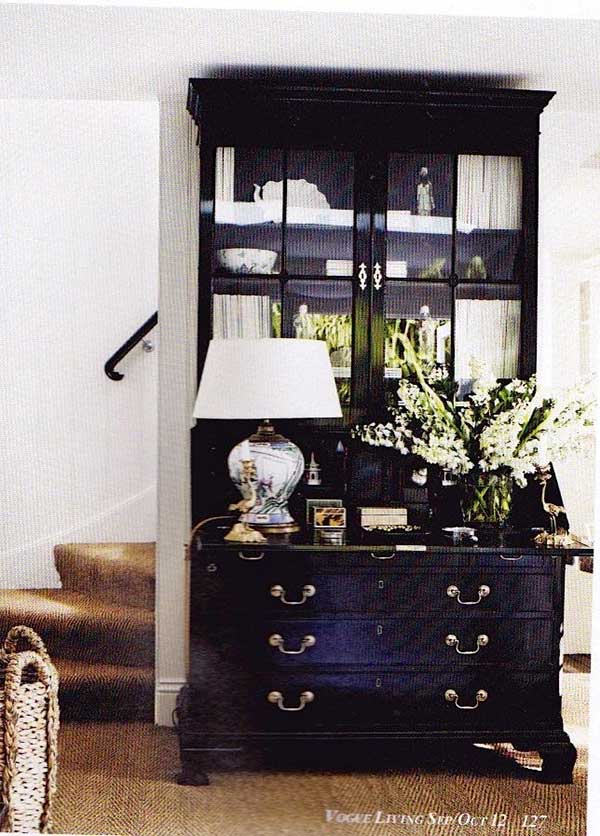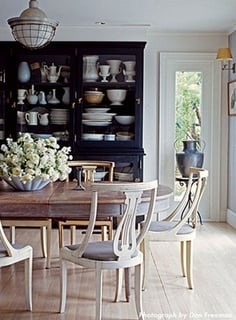 If a large piece of furniture is too much for you, try something smaller, like a chair. Look at how this vintage chair has been updated with a modern look!
And black works in any room, whether a kitchen…
…bathroom (LOVE this tub!)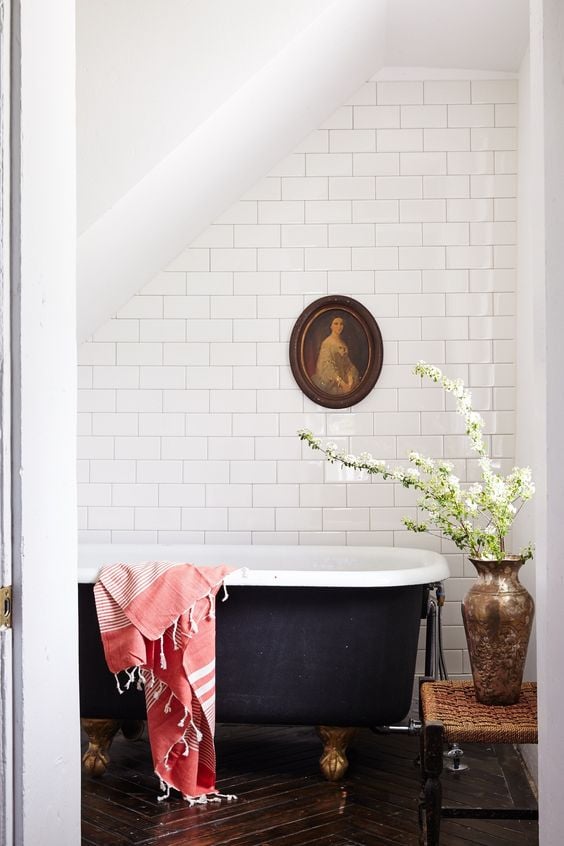 or bedroom.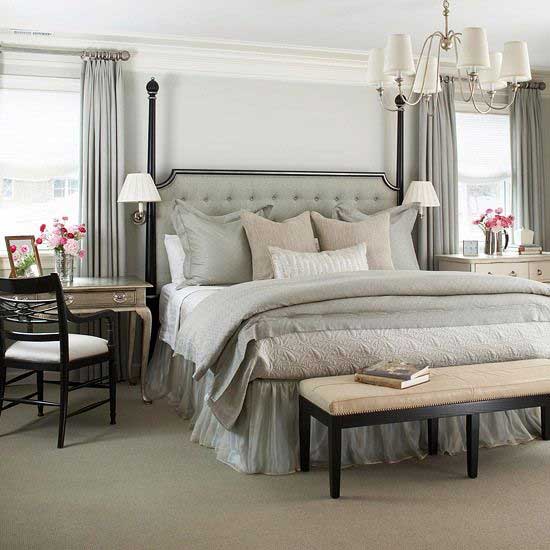 Black Accent Items
Sometimes, even the smallest amount of black can add a touch of elegance to a space, like these beautiful silhouette pillows.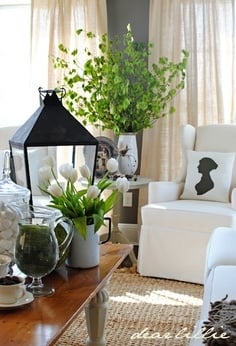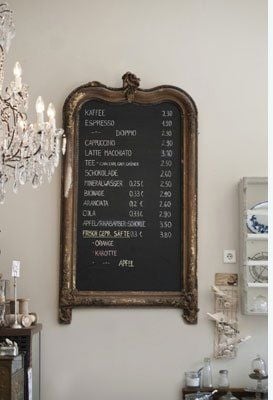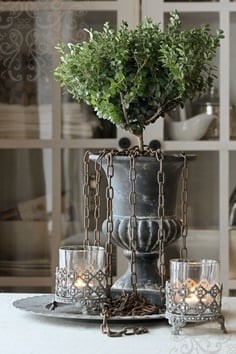 I purchased my guest bedroom furniture from Craigslist and the pieces were all different colors. Painting them all black made them look cohesive, but also make quite a dramatic impact in an otherwise boring room!
Are you daring enough to try using black in your home decor?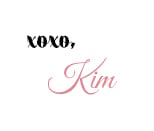 Join the Community
Let's keep in touch! Get exclusive artwork plus the latest news delivered directly to your Inbox!