Think outside the box! Whether you need something that saves space, looks cool, or performs dual-function, these unique side table ideas are up to the task. Who says practical can't be pretty?!
Let's talk side tables. Typically, they are a staple of living room design, along with a sofa and a coffee table. Honestly, you might not give much thought to them. Perfect for a table lamp and an occasional drink, side tables are usually used for practical purposes. But other times, you might need to "use" it for anything other than to visually help extend existing furniture. No matter your reason for needing a side table, before you purchase one, think outside of the box and consider mixing things up a bit with some unique side table ideas!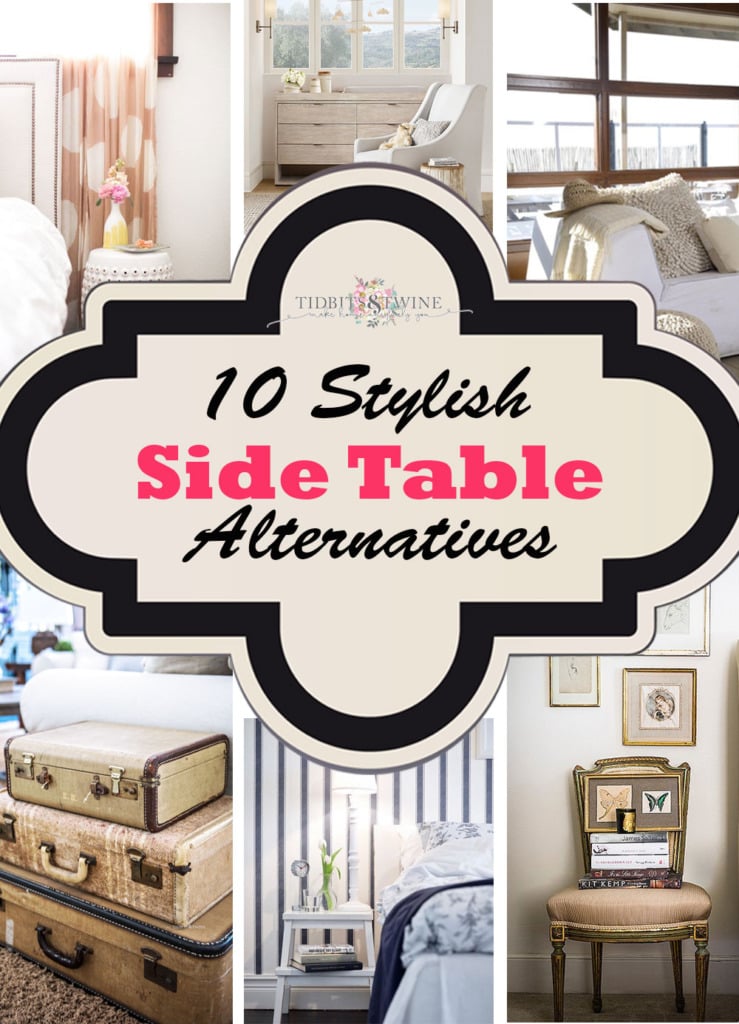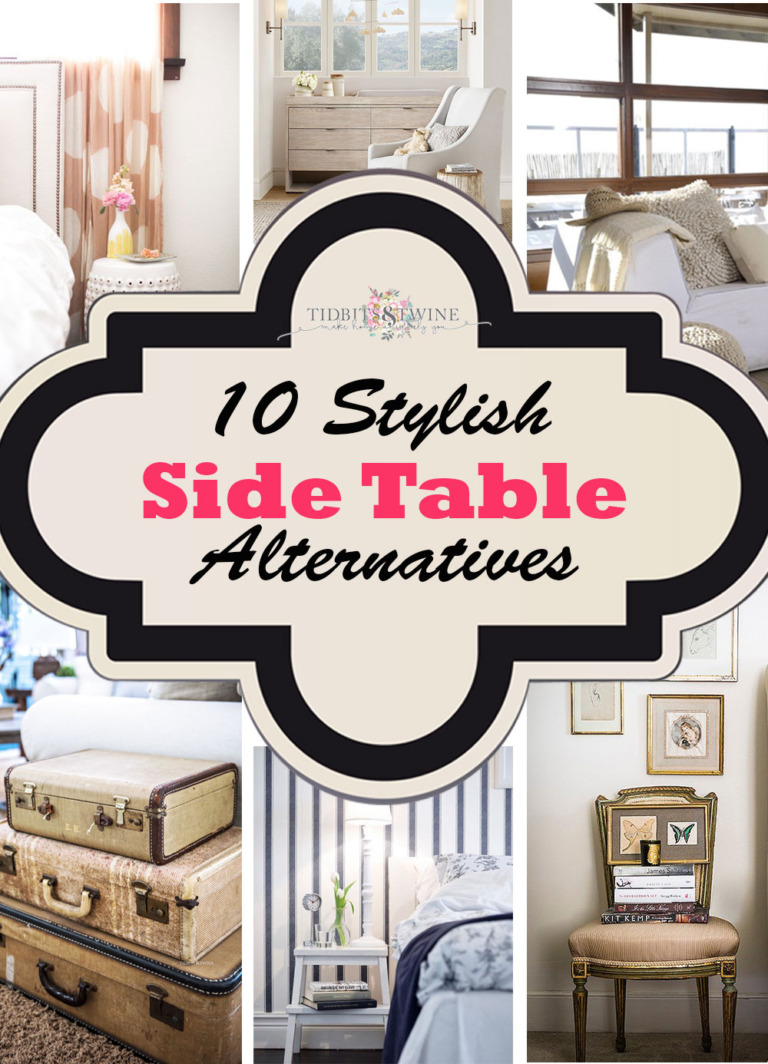 Suitcases
A small stack of suitcases can be both practical and pretty! Typically use an odd number (often 3) and put a large one on the bottom with the smallest on the top. Suitcase side tables also look great in a bedroom and provide extra storage.
5 DECORATING TIPS You Should Know!
Get my FREE 5-day email guide and join the 10,000 subscribers who already receive the weekly decorating tips and exclusive art!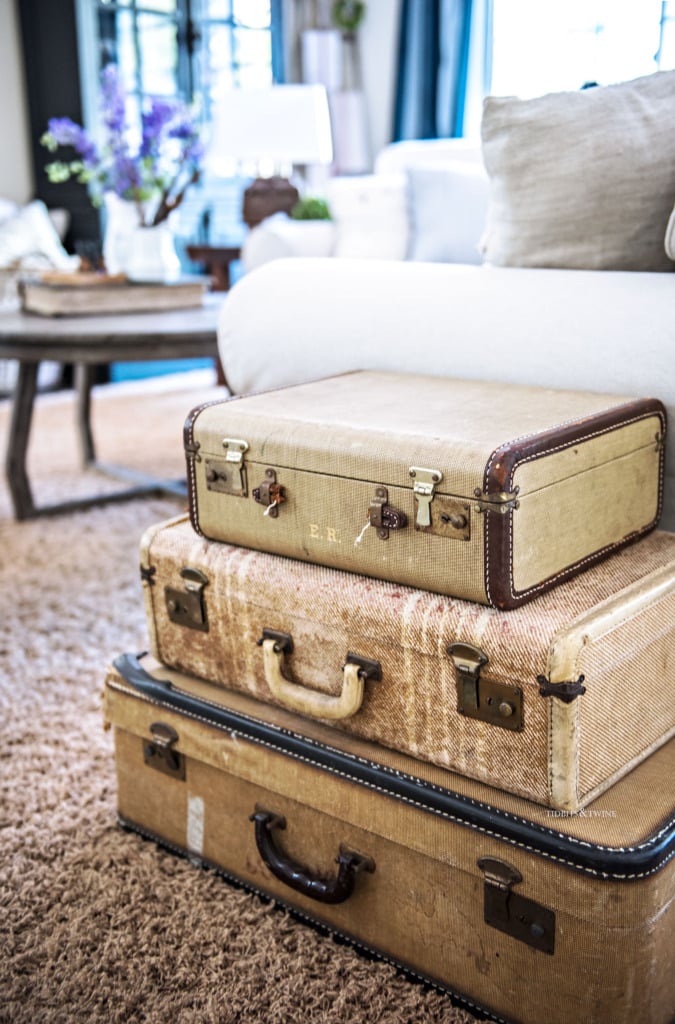 Baskets
Similar to suitcases, baskets can be stacked up to use as a side table. Alternatively, you can use one large lidded basket.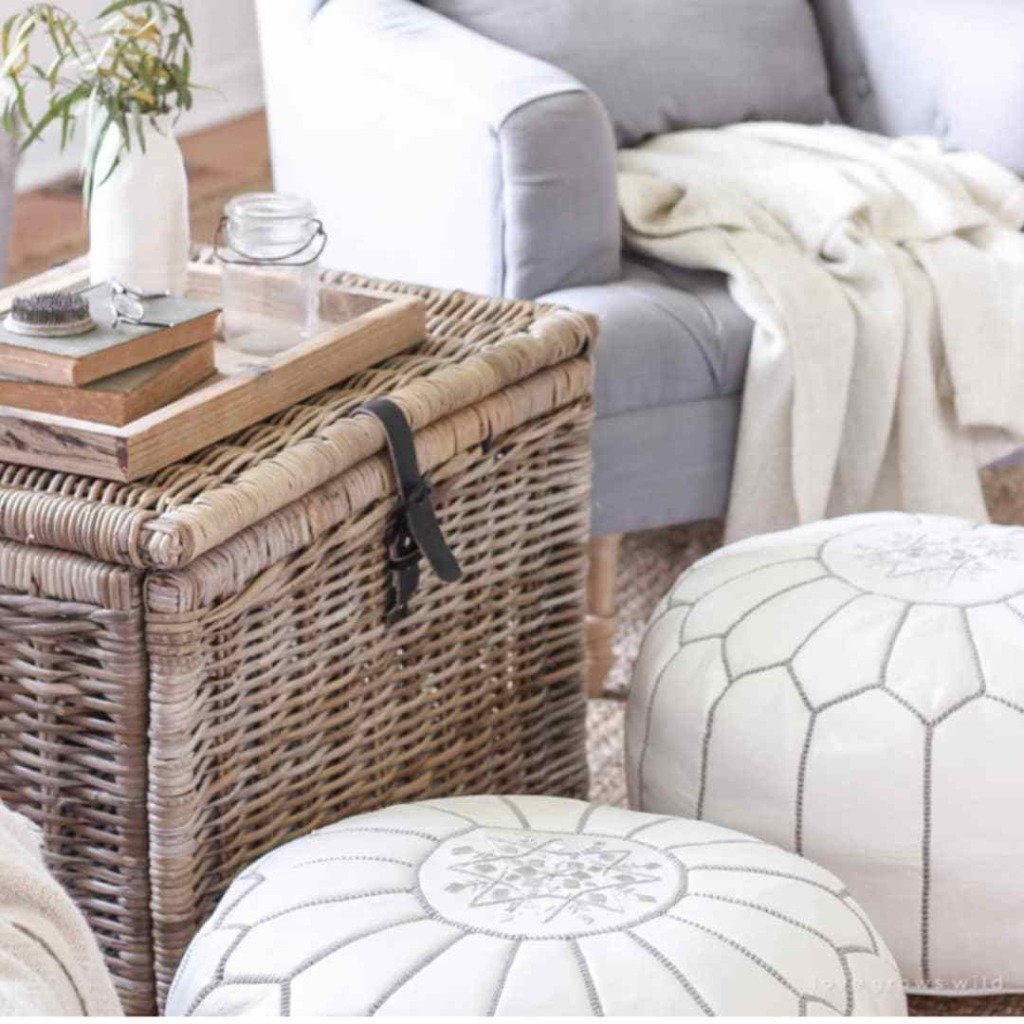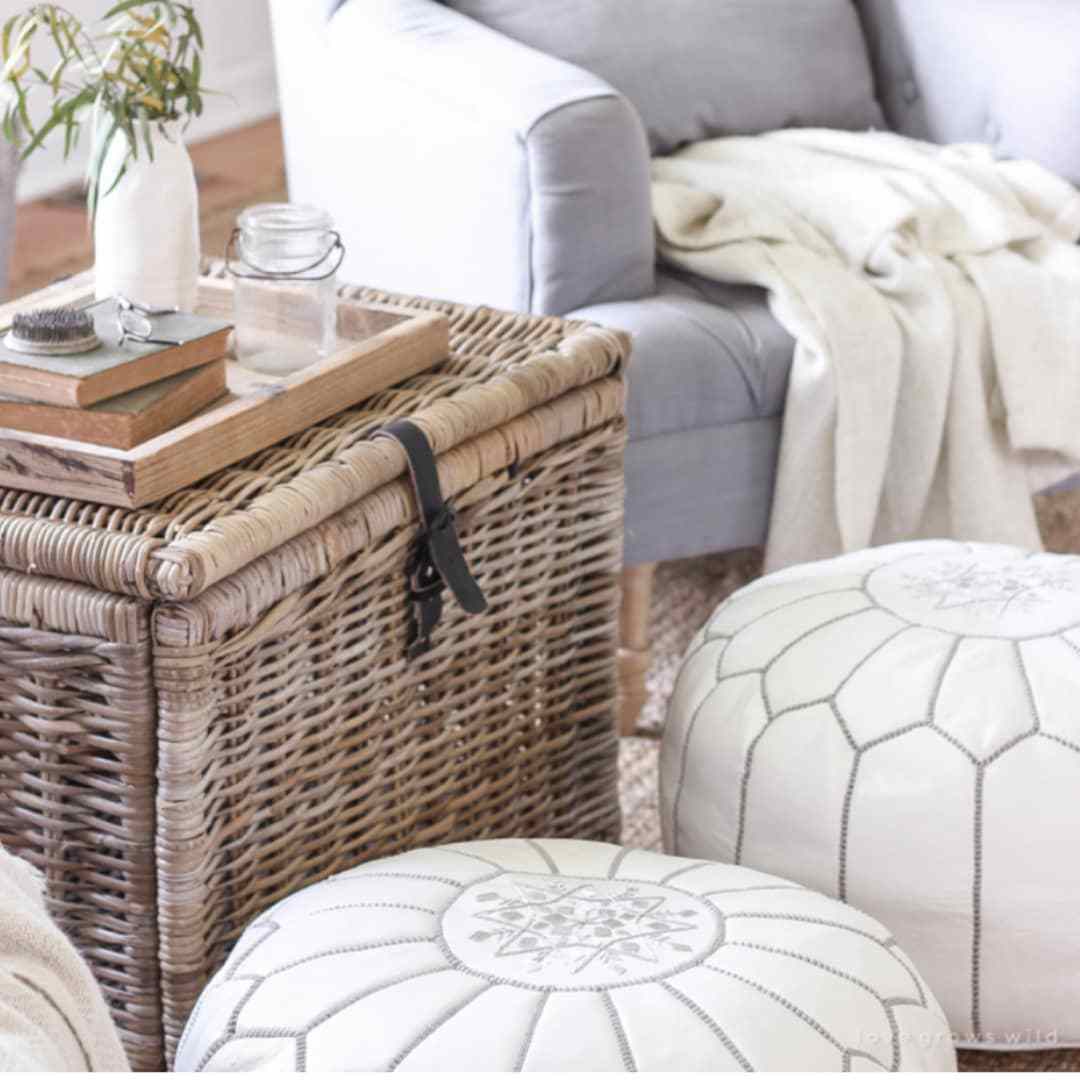 If your goal is to use a side table as a visual extension of furniture, you can even use a tall open basket and put extra pillows or throws in it.
Trunk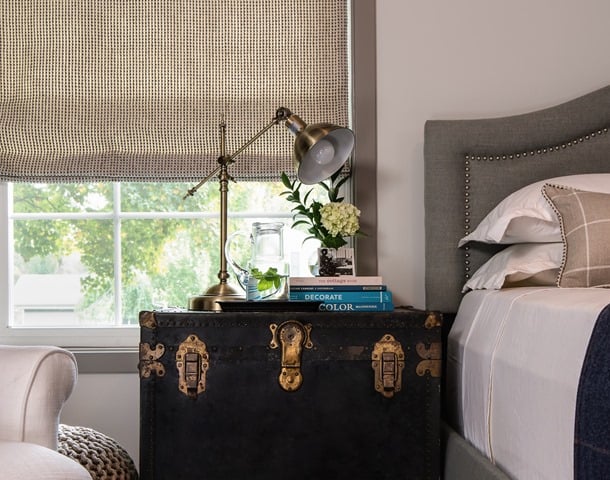 Pouf
A pouf is a nice alternative to help soften a space with the added benefit of providing extra seating when needed. By placing a large book or tray on top, you can create a sturdy surface on which you can place things, making a pouf both pretty and practical!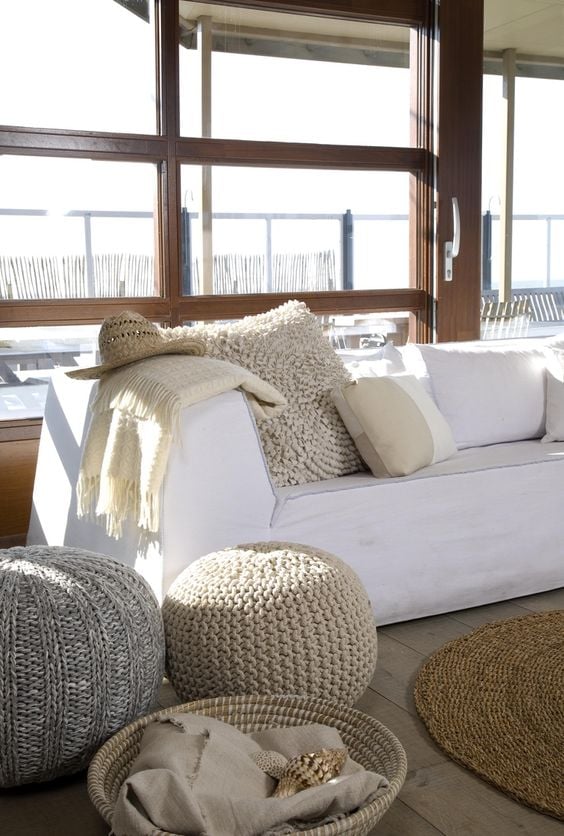 Tree Stump
Here's an idea that brings a bit of the outdoors in! A tree trunk can be used as a side table in a living room or bedroom for a truly unique look. Scale the height depending on your need.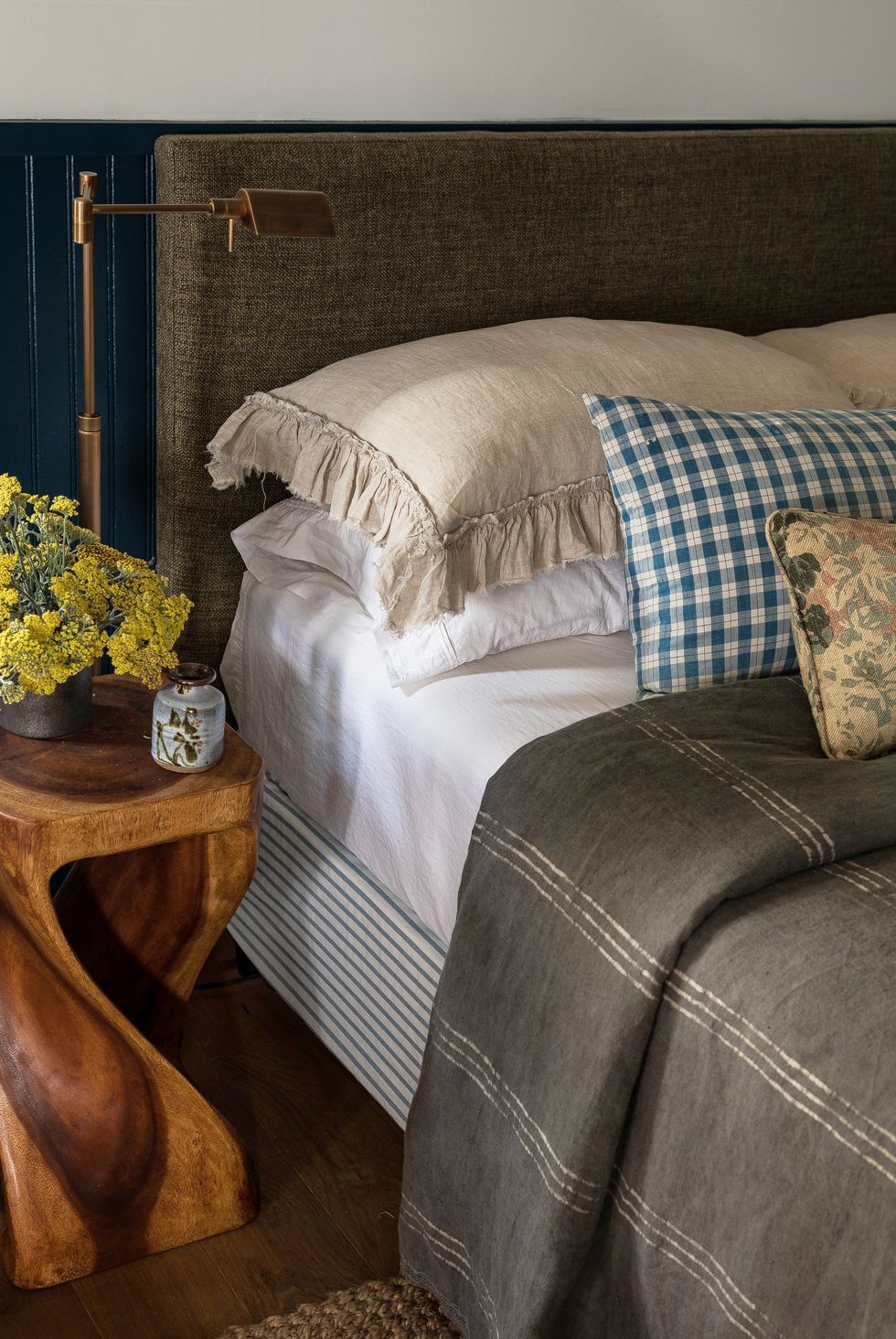 Pedestal
I saw this pedestal on Antique Farmhouse recently and loved the detail and practicality! An architectural element like this is definitely a statement piece.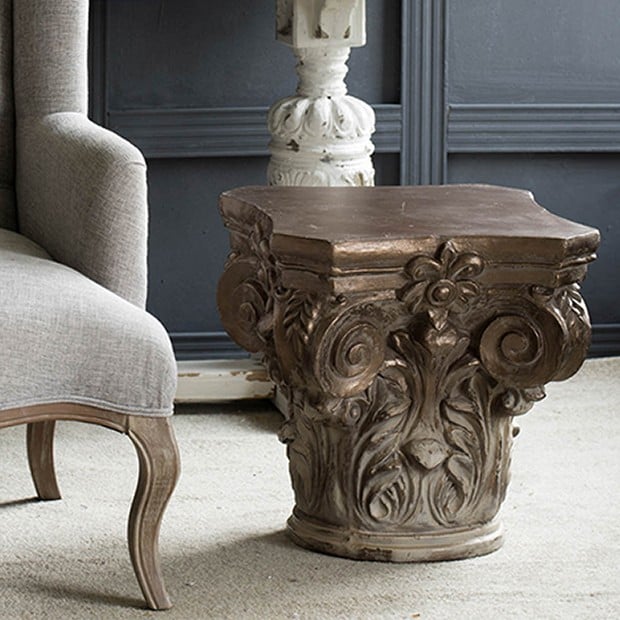 Garden Stool
While a garden stool can be used outdoors (and hence the name), they are so beautiful that they are often brought inside to dress up a space. They come in a wide variety of colors and styles, but are almost always round and compact so that they can fit in even the smallest of space.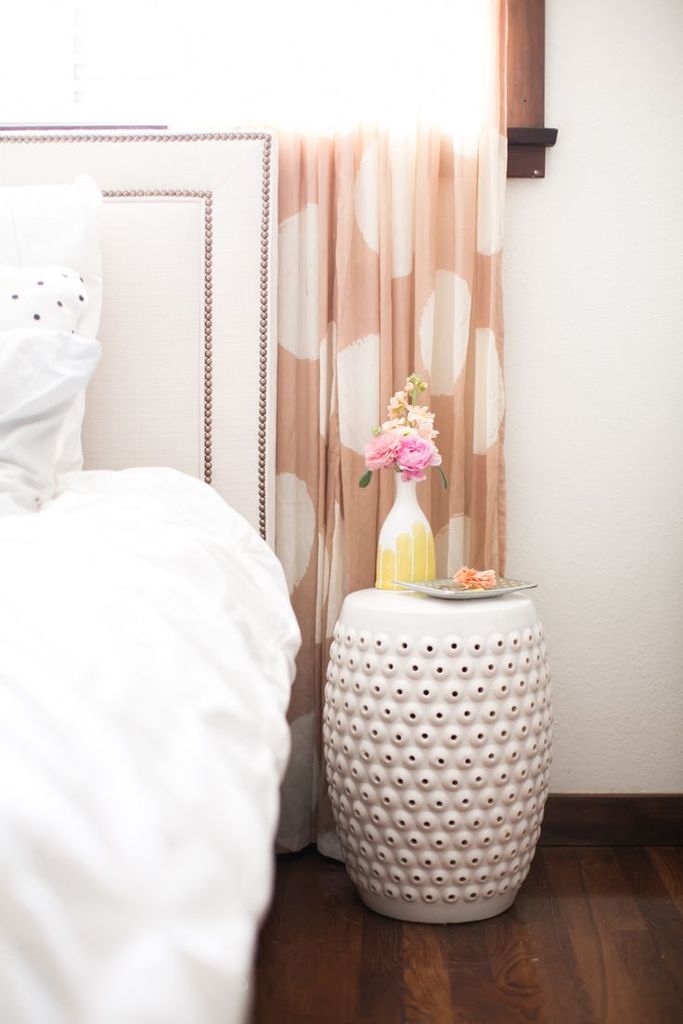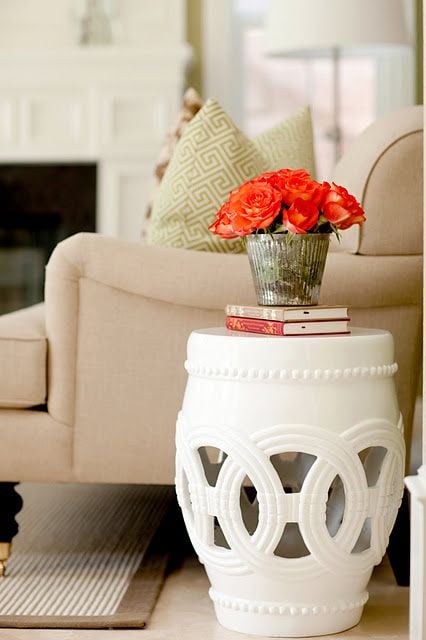 Step Stool
A small step stool (or even a ladder) can be used as a side table. It provides a nice flat surfaces on which items can be displayed and is practical in that it can be put to use when needed.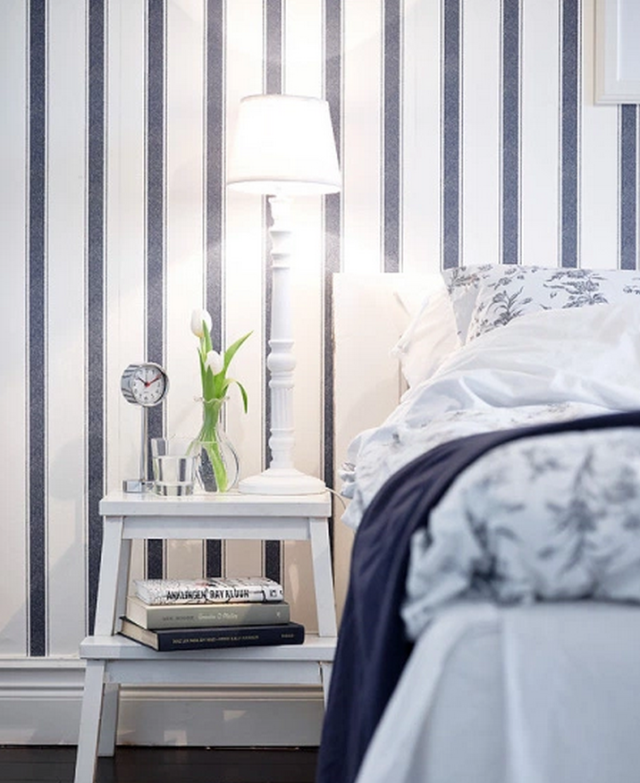 Chair
Pick a seat! Any seat! A chair makes an interesting nightstand in a bedroom. Choose a chair that fits with your decorating style. If its upholstered, use a book or tray to create a flat surface on which you can place a lamp, clock, etc.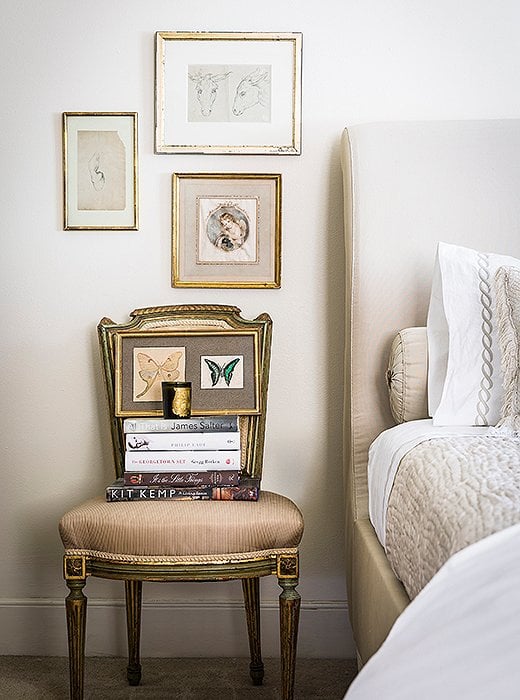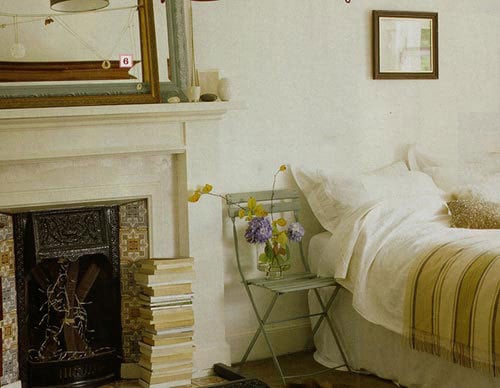 Butler Tray
Okay, technically this is a table, but is a very small pedestal table that provides an area to put a drink down, but isn't a standard four-legged wood table so it has a different look.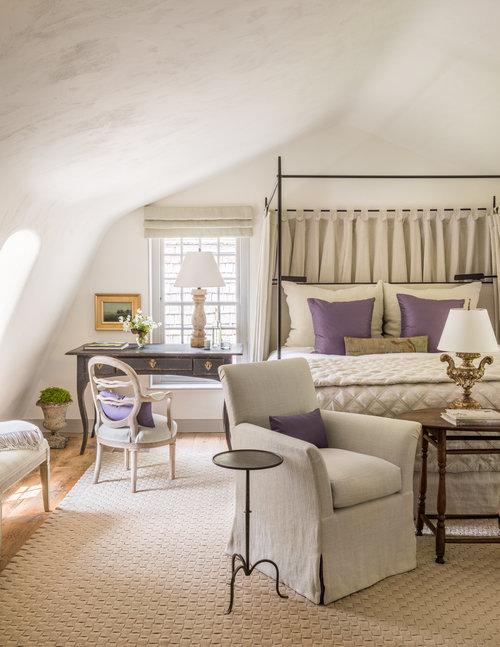 The one pictured above is a few hundred dollars, but I found a similiar one on Wayfair for much less.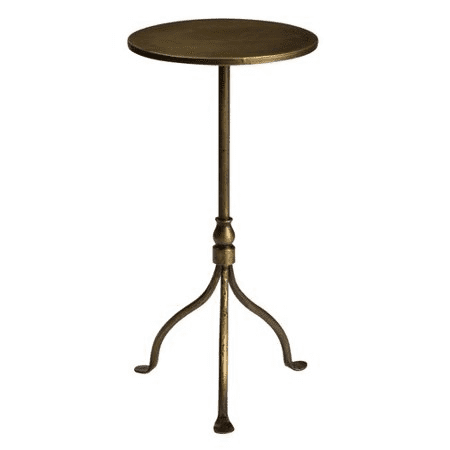 Not all tables need four legs and a top to be useful. And varying up the type of table you use in a room helps to keep it interesting and unique!
Hopefully, this list of side table alternatives will help you in the future!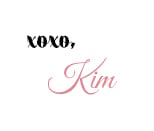 Join the Community
Let's keep in touch! Get exclusive artwork plus the latest news delivered directly to your Inbox!