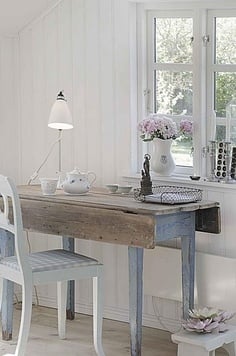 Every time I see a drop-leaf table I fall in love. I don't own one (yet) because I don't really need one, but lately I've been thinking about the various uses for these tables and realized that they are so versatile! To me, if an item has more than one use or purpose, then I feel it's a better value and I feel I'll get more long-term use out of it. And looking at the list below, I think a drop-leaf table will be a must for my home!
Drop-leaf Table versus Gate Leg Table
A drop-leaf table is a table with a fixed center section and two hinged sections (leaves) that fold (drop) down. If the leaves are supported by brackets, it's simply a drop-leaf table. If the leaves are supported by a set of legs that swing out, it's a subset of the drop-leaf table called a gate leg table. For purposes of this post, I'm going to refer to both as drop-leaf tables, though, because whether it's a true drop-leaf or a gate-leg, the versatility and function is the same.
Tons of Function, Tiny Footprint!
What's great about these tables is that they are so functional, yet take up a small footprint in the room. This makes them perfect small spaces, apartments or even off-in-the-corner pieces. And they are multi-functional, so while they can be a part of your everyday decor, you can also pull them out and turn them into a great buffet table for large gatherings, extra dining space at parties or even an extra work surface for projects! There's always a need for an extra table, but it's usually storage of an extra table that's the problem. Drop-leaf tables are compact enough that you can store them in plain sight! And while vintage tables tend to be made from walnut, cherry, maple or mahogany, modern-day versions also exist made to fit a variety of decorating styles.
And now let's address the highly debated subject…..
…painting wooden furniture. I know there was a time when solid wood was considered upscale and the thought of painting wood was taboo, but I just don't think that applies today. Plus, if you have a vintage piece but don't like how it looks with your decor, isn't it better to paint it and get use from it, versus having it sit in your garage or in storage because you don't like the look of it? Granted, if you're concerned about preserving an antique's value, you shouldn't paint it. But if the value isn't your priority and you are more interested in the beauty of the table and getting use out of it, I say paint it if you don't like the color!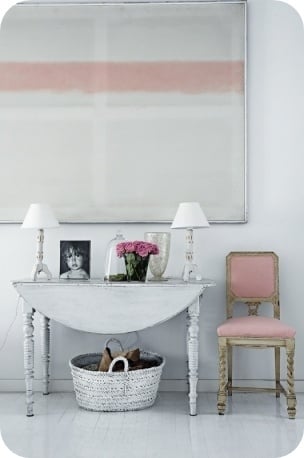 Plus, paint can transform an unassuming table to a real showstopper!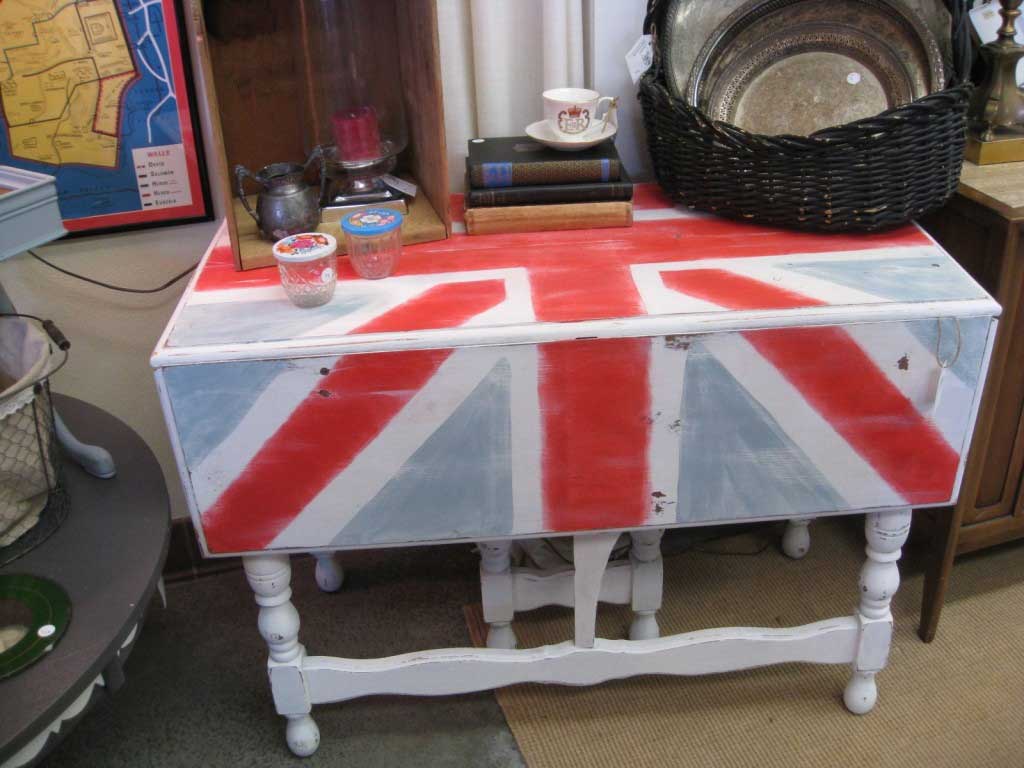 Here's a look at 9 ways to use a drop-leaf table in your home!
1. Sofa Table
2. Entry console
3. Entry Table
This use is primarily limited to round drop-leaf tables, which look beautiful in entry ways. Often times, pedestal tables are used in foyers, but the beauty of the drop-leaf is that if you decide you no longer want it in the entry, there are plenty of other uses for it!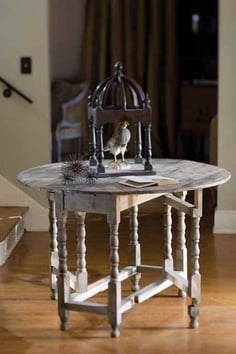 4. Desk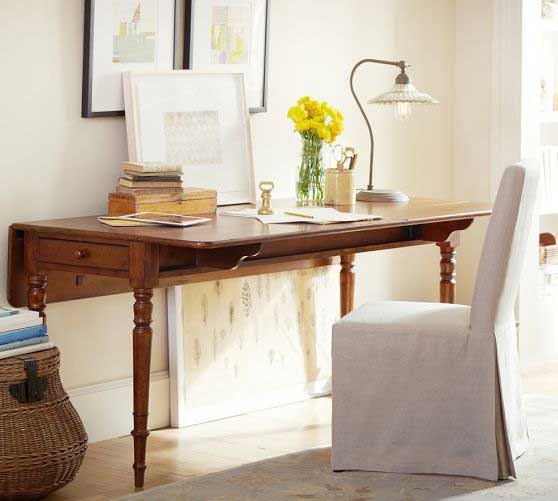 5. Nightstand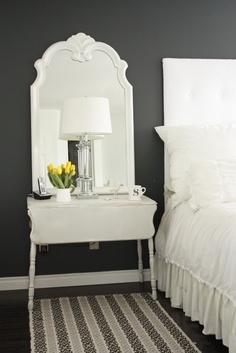 6. Game Table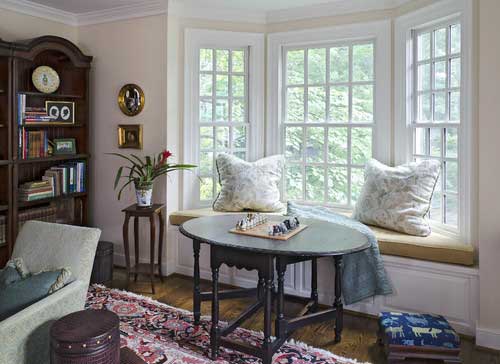 7. Occasional Table/Side Table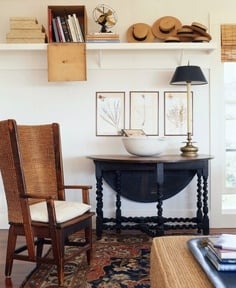 8. Prep/Work Table
9. Kitchen Table
Okay, this one seems a little obvious but it just felt wrong to leave it out!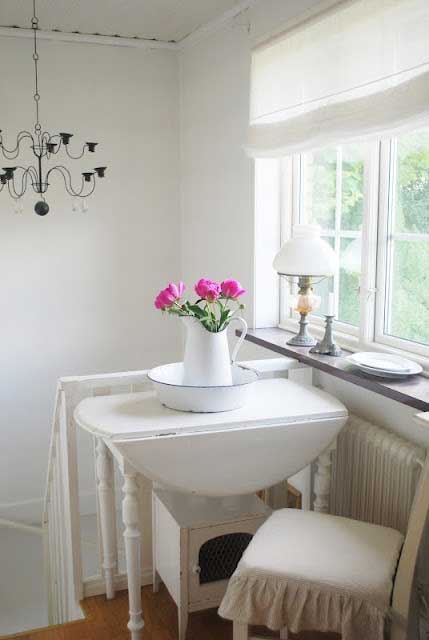 The ability to use a piece of furniture in a variety of rooms and with a variety of uses makes the investment well worth it to me. And during special occasions when I need extra seating space, I'd much rather have an extra table that is nice to look at versus using a dusty folding table stored in the garage!

P.S. – If using a drop-leaf table as an end table or sofa table, here is a list of handy measurements to ensure that it is properly scaled with your sofa: 25 Need to Know Measurements for Decorating
Join the Community
Let's keep in touch! Get exclusive artwork plus the latest news delivered directly to your Inbox!