These 25 decorating measurements will help you get just the right look for your home! Key measurements for living rooms, dining rooms, rugs, lighting, and more!
Have you ever looked at your coffee table and thought it just didn't look right, but couldn't figure out why? Or maybe you were installing a light fixture above your table and weren't quite sure how high it should hang.
For example, did you know that coffee tables look best when they are 1″-2″ less than the height of the sofa's seat cushion? Or that you should leave 1 1/2″ -2″ of spacing between pictures in an art grouping?
It turns out, that in addition to finding your style and knowing how to pull it all together, there are some key measurements that help keep things looking just right. So here are my favorite decorating measurements for a polished look!
25 Key Decorating Measurements
Living Room – What Size Coffee Table, Art Spacing & More
Do you need to know what size coffee table to buy or how much space to leave between artwork, these tips should help you!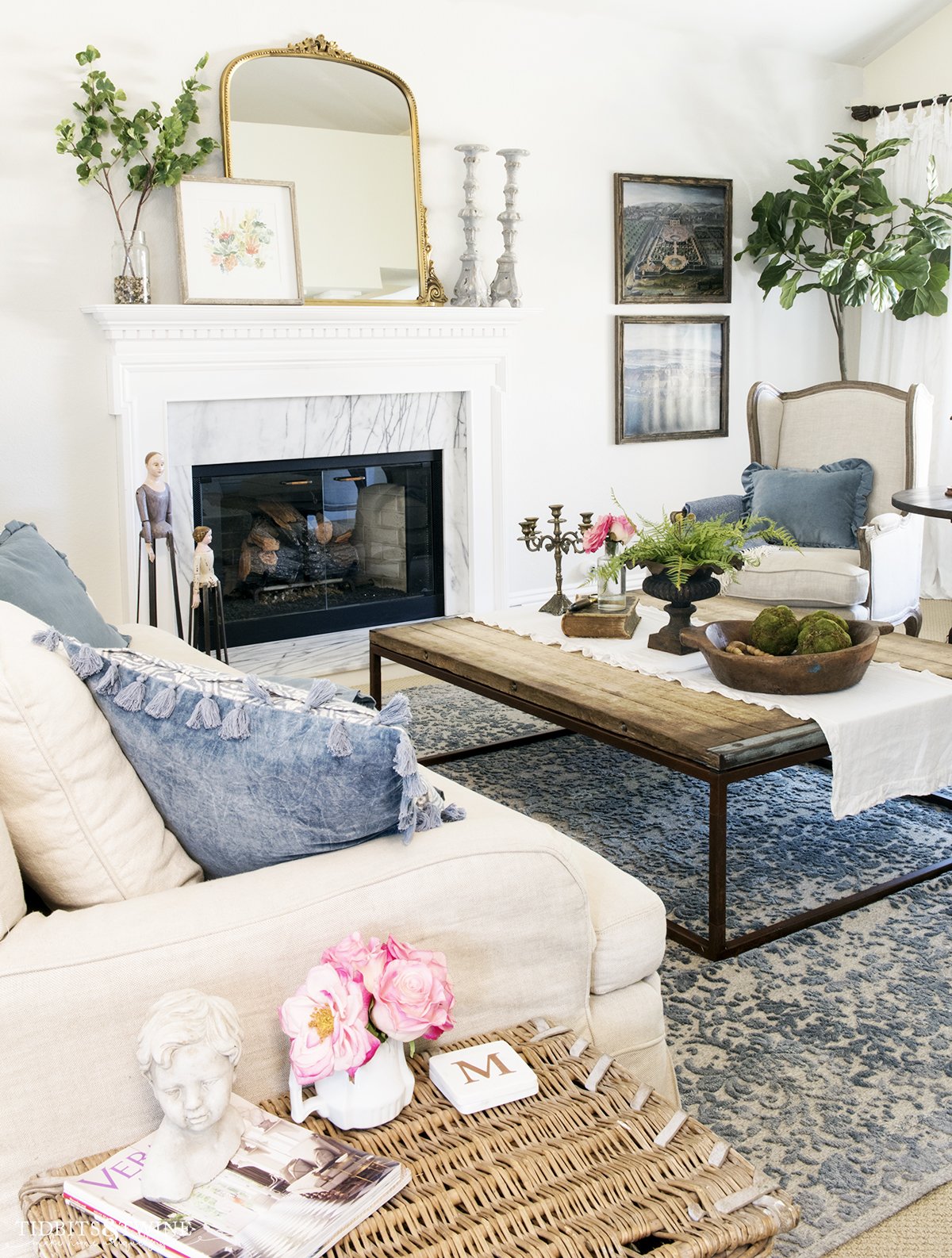 You need 26"-36" clear as a pathway to walk comfortably through a room or 36″-48″ for an airy feeling
If you're covering the entire room with one area rug, leave 12″-18″ clear all around to the wall. In smaller rooms, 7″-12″ will work
Choose side tables that are about 2" less than the height of the sofa arm
Coffee tables should be 1"-2" less than the height of the sofa's seat cushion
In a small grouping, 15″ by 24″ or smaller can be a great size for a coffee table
For art groupings with more than one row, spacing between the images should be 1 ½" to 2"
If using art above a sofa, fill at least 50%-60% of the 5-foot high space above the sofa
Dining Room Measurements – How High to Hang a Chandelier & More
Wondering how high to hang you chandelier, what size table you need, or even how high wainscotting should be, here are the dining room measurements you need!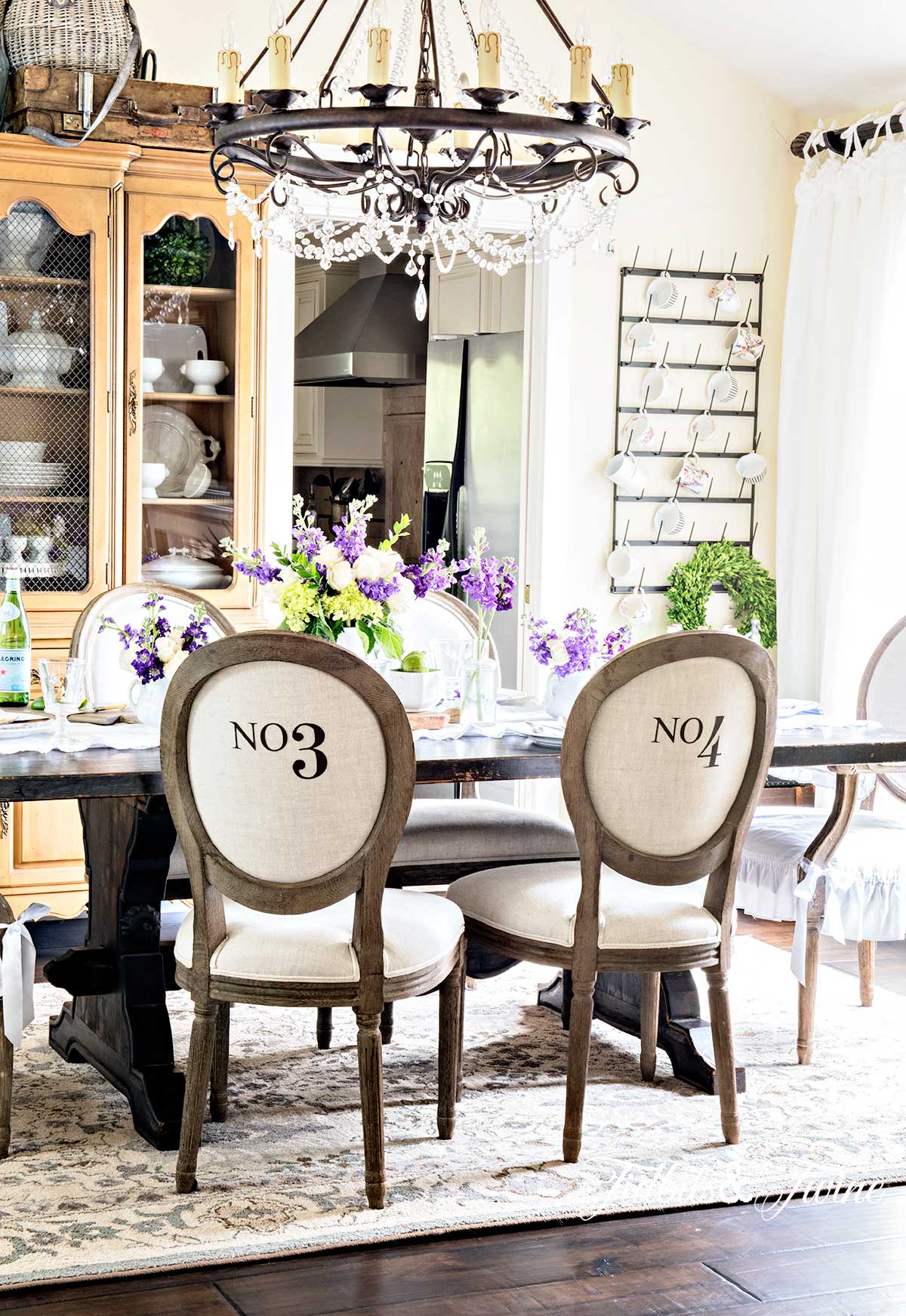 Wainscoting should be about 36" – 48" above the finished floor
Chair rails should be 34"-36" above the floor
Dining tables should be 30" high
Allow 18" of table width per person
For rectangular tables, you'll need a table that is at least 48″ long to seat 6 people, 72″ for 8 and 96″ to seat 12 people
Dining seating should be 16"-18" high from the floor to the top of the seat
To pick the right size light fixture for above a table, you can either
divide the width of your dining table by two to get an approximate chandelier diameter OR
add the room's length and width in feet; the sum equals an approximate chandelier diameter in inches
Chandeliers should hang 30"-36" above the table surface
In general, center sconces' back plates between 60"-64" above the floor
Bedroom – What Size Nightstand, Ideal Rug Size & More
Bedrooms can be tricky, so if you're wondering what size nightstand you need, what size rug under a bed, or how tall bedside lamps should be, here's everything you need to know!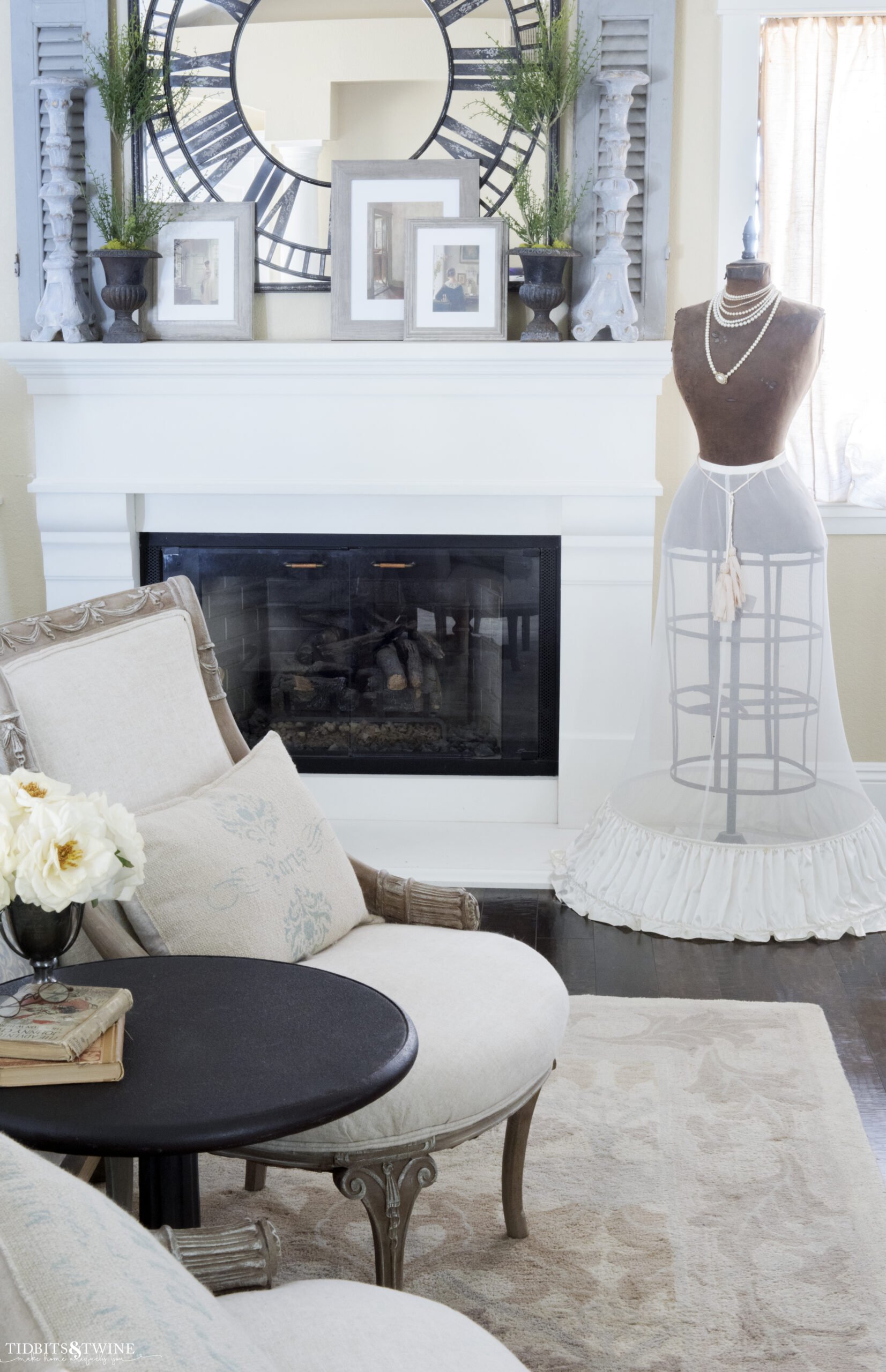 If you have space for a bench, box, chest or trunk at the end of a bed, it should be slightly lower than the height of the bed and no more than 15"-21" deep
For most beds, 24"-27" is the ideal height for a nightstand
For a King-size bed, nightstands should be at least 36" wide
Area rugs underneath beds should extend 6"-12" beyond the outer edges of the nightstands and the end of the bed
Swing arm lamps above bedside tables should be mounted no farther than 3" out from the edge of the headboard with the bottom of the shade about 20" above the top of the mattress
Table lamps should also have the bottom of the shade about 20" above the top of the mattress
Use a 47″ tall headboard if you don't want much headboard to show above your pillows or 52″ and up if you want to show more headboard above the pillows
Window Treatments – How High to Hang Curtains & More
Have you ever wanted to make your windows look bigger? Here are some measurements to tell you what length curtains you need, how high to hang your curtains, what fullness you need, and more!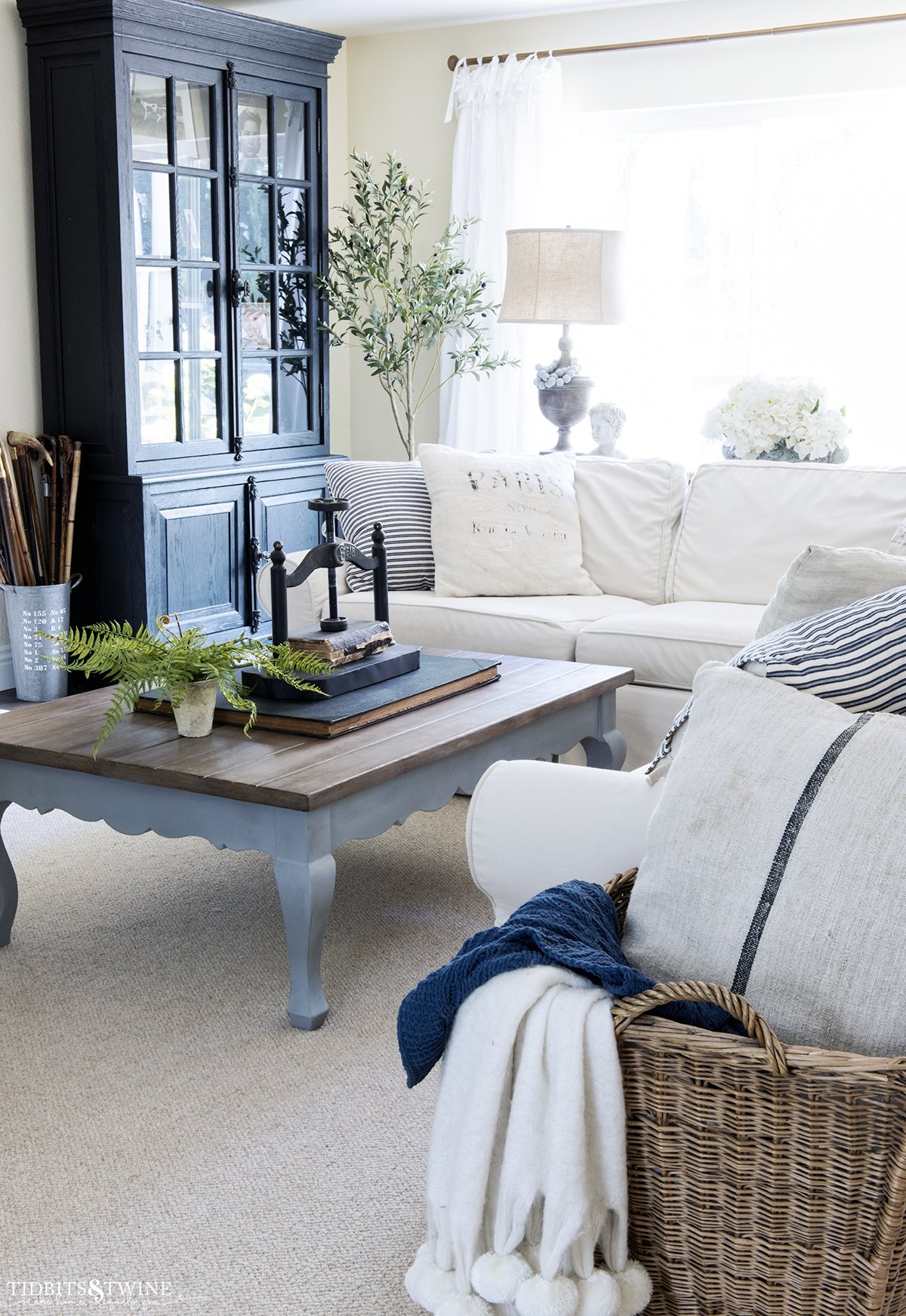 Curtain width should always be at least twice the width of the window for fullness. For modern rooms, just twice the window's width or even just 1 ¾ times for a really sleek look (if you're using multiple panels, purchase an even number of panels that equals at least twice your window's width for fullness)
Extend the curtain rod by at least 6"-8" past the outer edge of the trim on each side of the window
Always hang curtains as close to the ceiling line as possible to help elongate the window and add anywhere from 2″-8″ to the length if you want the curtain to have the puddle look
Additional Decorating Measurements
Looking for additional decorating measurements? I also have articles about bathroom measurements, like how high to hang a shower head or the right spacing for sconces. Maybe you need more rug info? See below!
So does this mean that if you aren't following these decorating measurements your design is wrong? Of course not! If it feels good to you and you like how it looks, that's all that matters. But if you're unsure as to where to begin, these measurements provide a good starting point.
I hope you find these decorating measurement guidelines as useful as I have!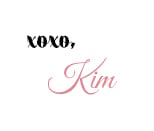 Like this? Then you might also like:


Join the Community
Let's keep in touch! Get exclusive artwork plus the latest news delivered directly to your Inbox!