Everyone has at least one thing in their home that doesn't really work in the space. Here are four ways to tweak what you own to make them work for your space!
I think it's safe to say that we all have something in our homes that we love and cherish but it just doesn't really work…I'm talking about decor items, not husbands! But in all seriousness, it's not realistic to think that everything we own is going to be right for our homes, but often, sentimental attachment or finances mean that we use it anyway, even if it isn't perfect.
For example, family heirlooms that have been handed down, or items hand-crafted by a loved one, or even gifts we've received from someone special. These are all examples of things that we use in our homes every day, even if they don't work with our decorating style. So how can you decorate with what you own and make it work, even if it really doesn't? Here are 4 ways to tweak what you own to make them work for you!
1.
Too Small? Make it Bigger
Sometimes, what works in one house doesn't really work in another. Or what we can afford, is smaller than what we might actually need. But there are a few tricks you can do to give the illusion that something is bigger than it actually is!
Like a sofa that is too short for a room. Try adding end tables to either side to visually extend the length. Or a sofa table that is too short. You can add a plant or a chair to visually extend it!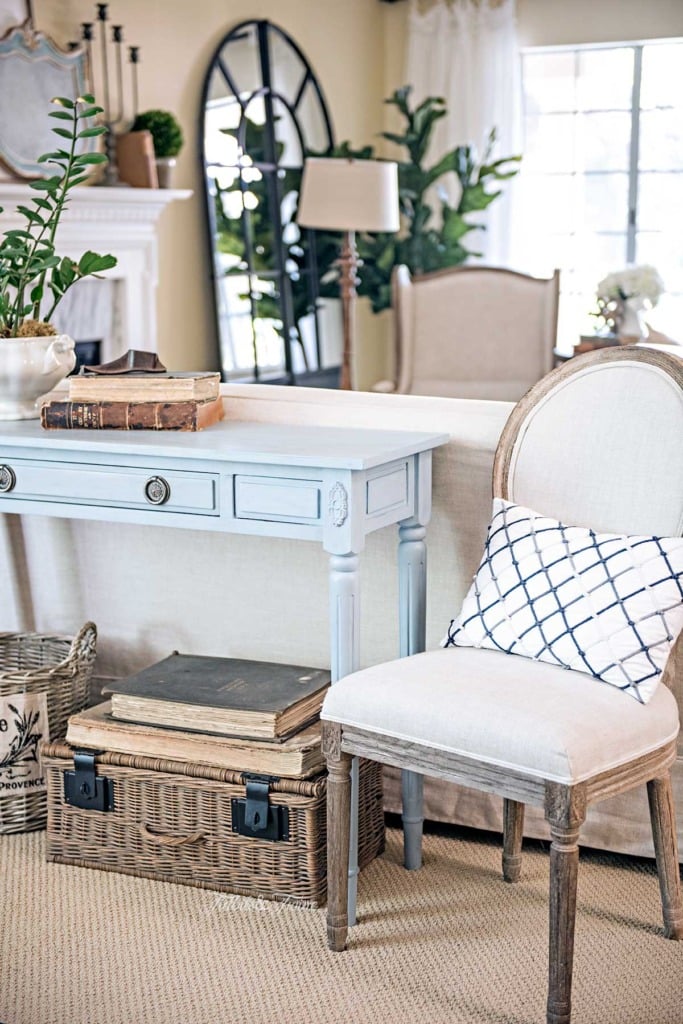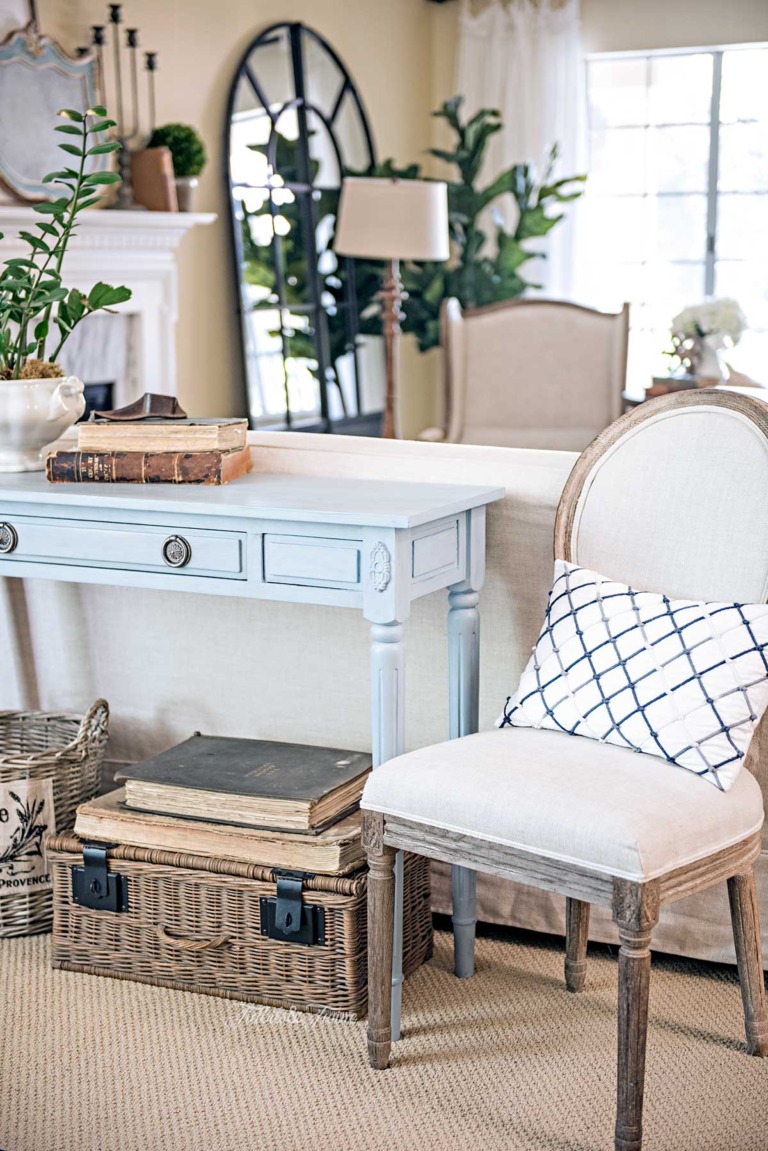 Many years ago I had a clock above our mantel that was too small for the room. It was perfect in our old house, but it never really worked in this house.
A painted border is one way to make something appear larger! It worked for my clock, but this same concept can be applied to windows and doors, too!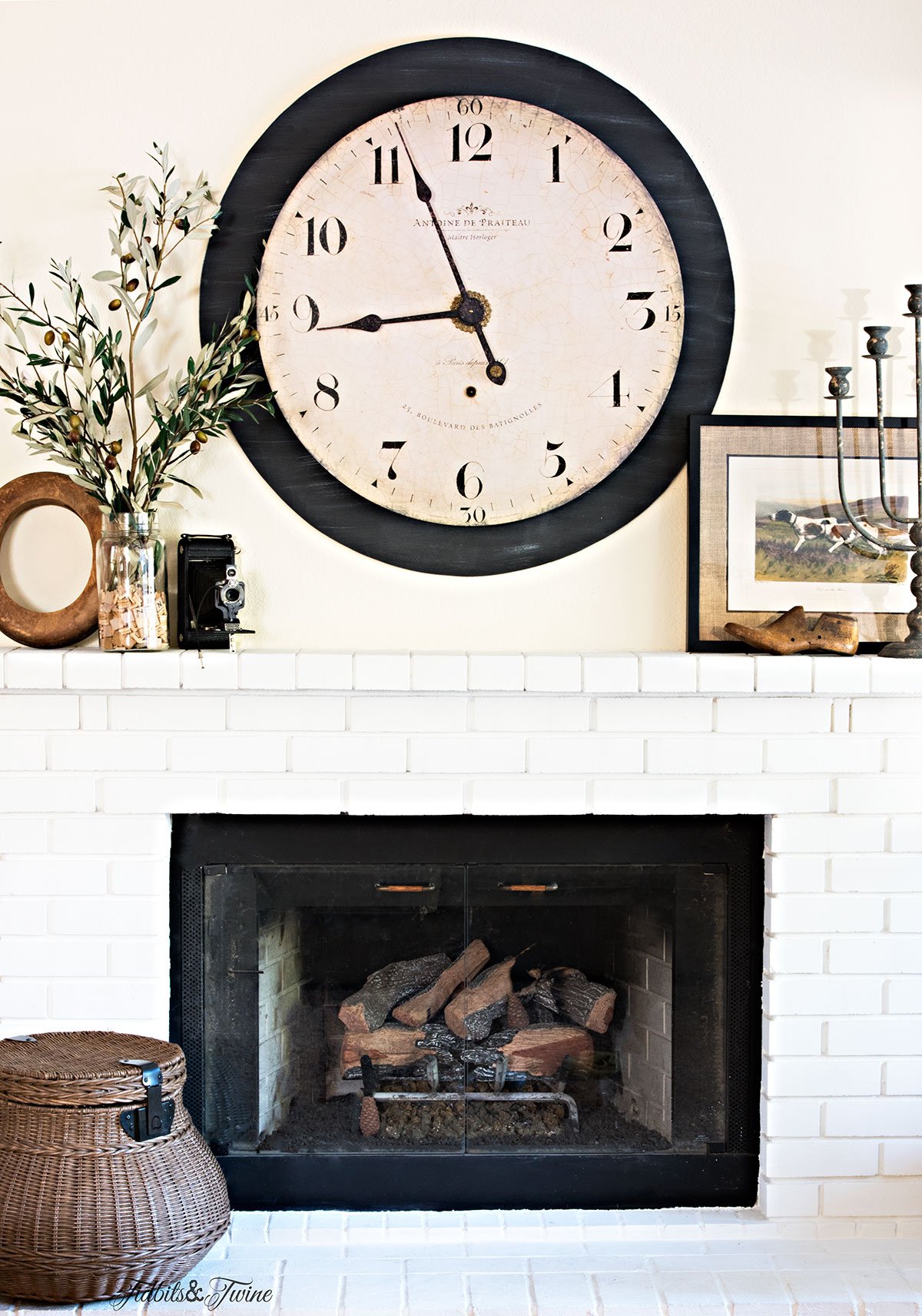 To make a small item bigger or more impactful, you can also frame it…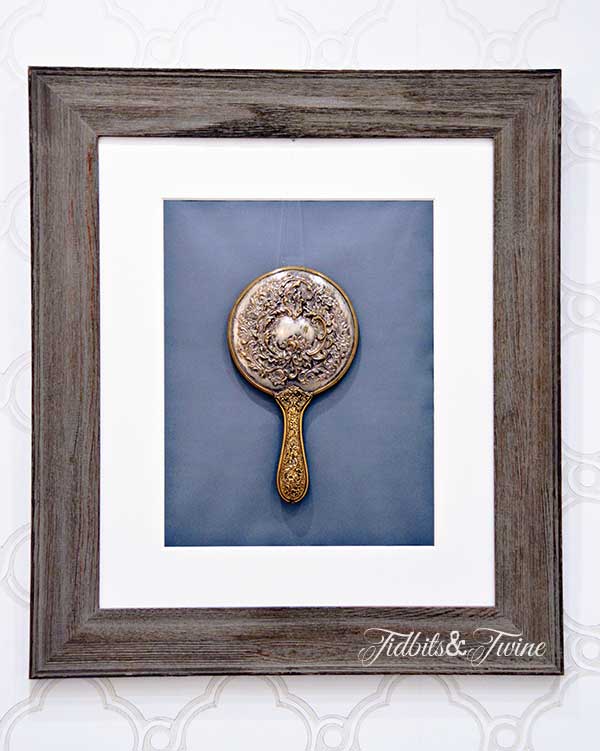 If a lamp is too short, stack some books under it to make it taller!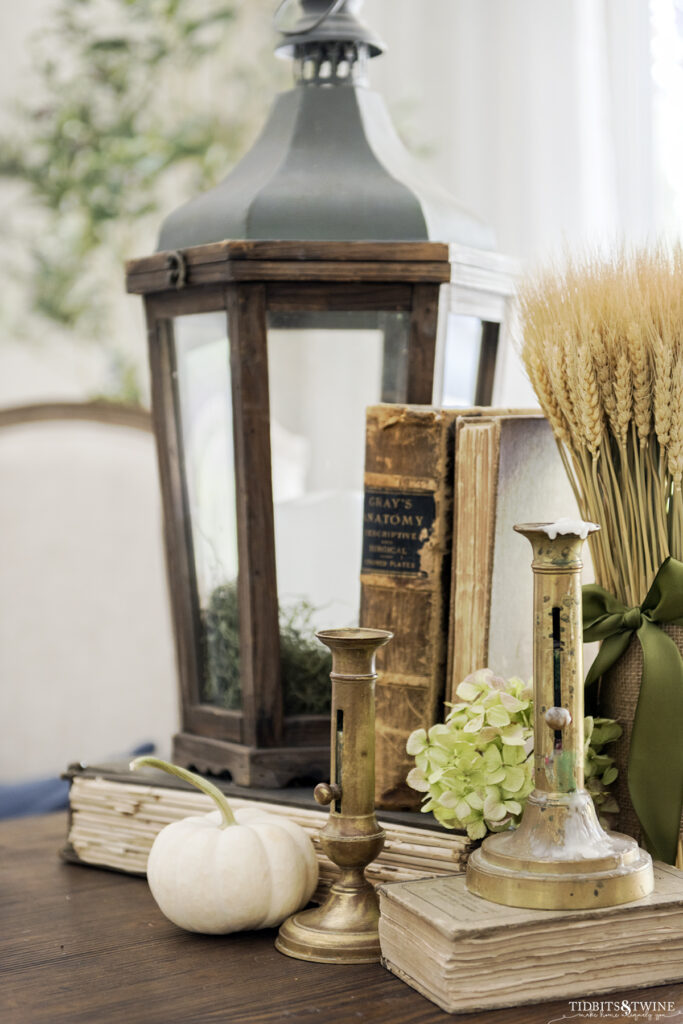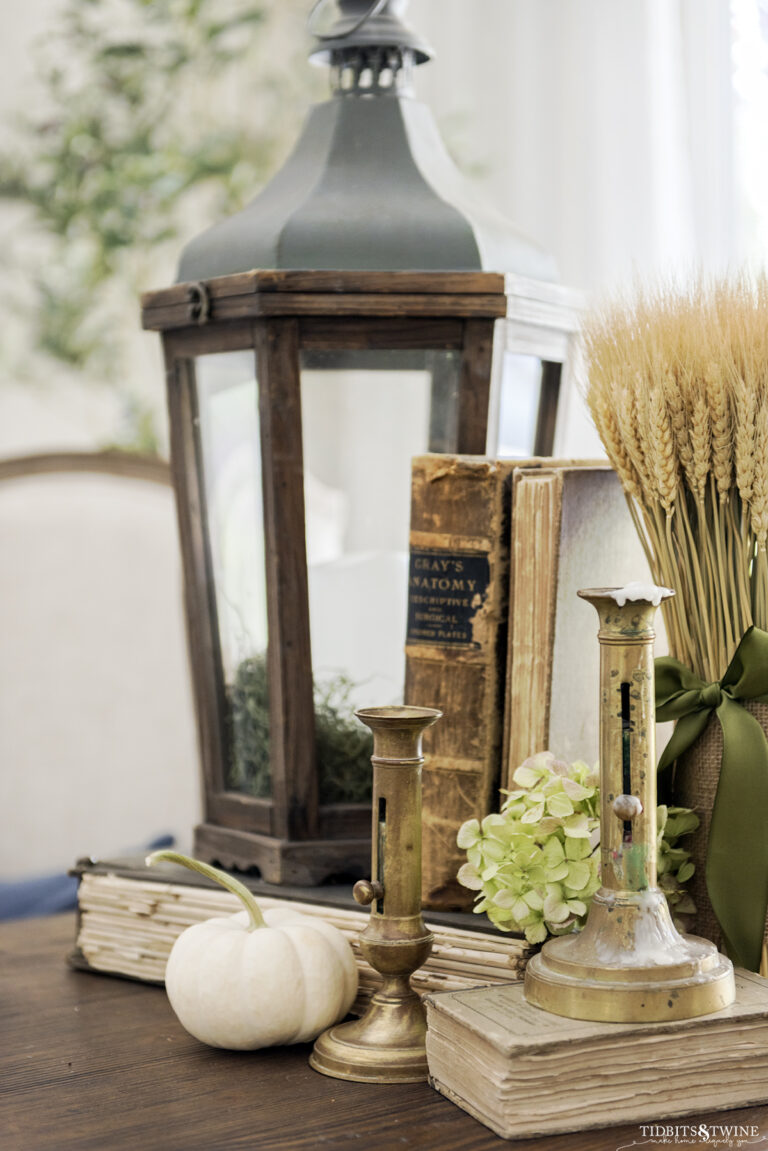 So, if you can't actually make an item bigger, think about ways you can give the illusion that it's bigger!
2.
No Use for It? Repurpose it
I've written before about ideas for repurposing vintage items. It's not necessary to use items in the manner they were intended if you'll get more use out of it as something else. The goal is to incorporate our meaningful items into our home in a manner in which we'll appreciate them…so it doesn't really matter how you use them.
For example, how often do I need a silver champagne bucket in my daily life? Never. But as a utensil holder, I use it every day!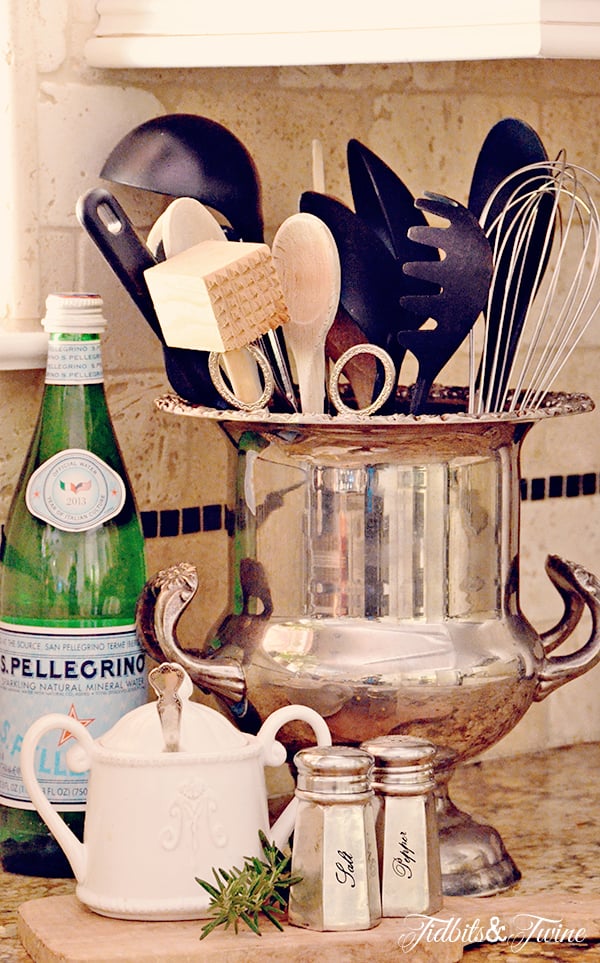 This dresser? It was love at first sight but I had no use for a dresser in my home.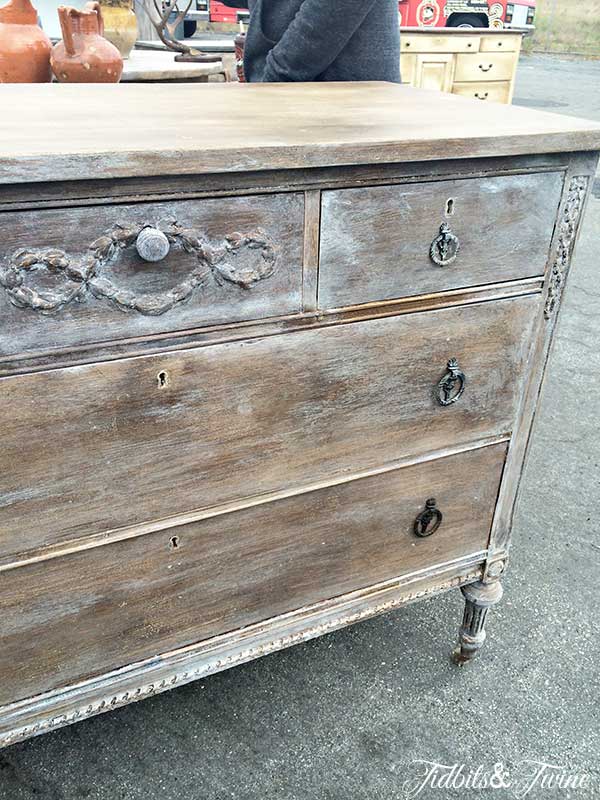 I did, however, need a bathroom vanity.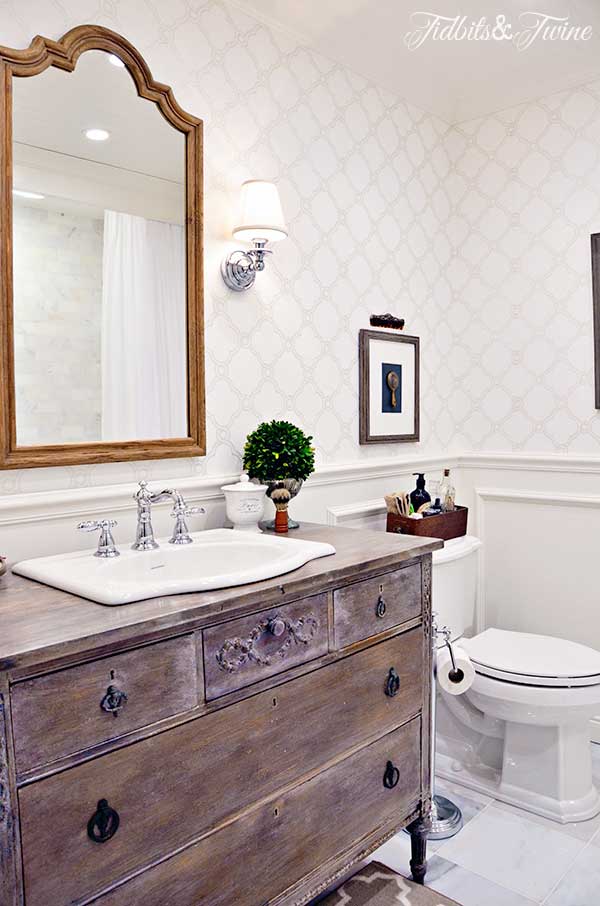 3.
Wrong Color? Paint it
Yes, I know how controversial painting furniture is, especially if it's high-quality wood, but my opinion is that you should love everything in your home and if you don't love the current color, change it to something that you will love!
Sometimes, just a simple color change can make a dramatic difference and change something from okay to outstanding!
If you've never painted furniture before or are a messy painter like I am, chalk paint will be your best friend!
BEFORE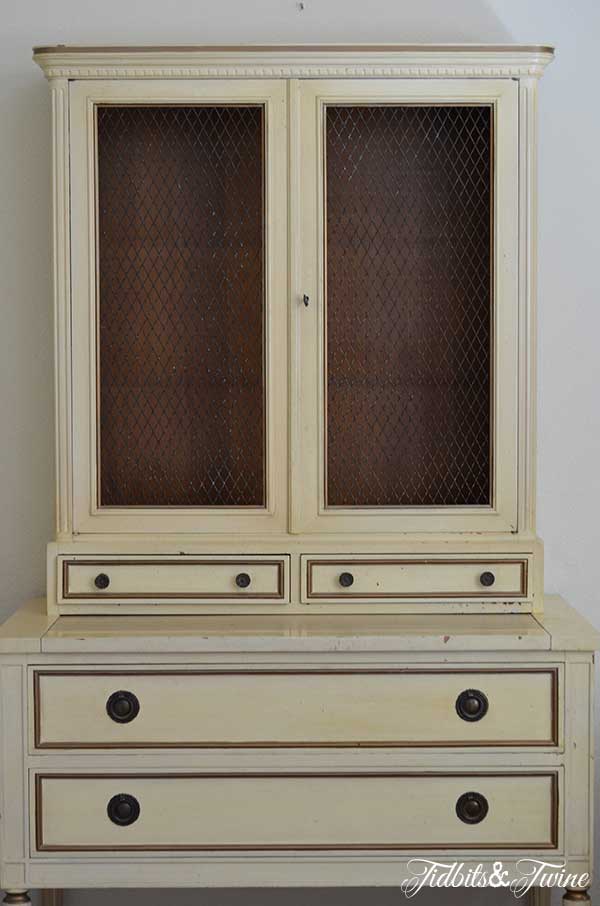 This gorgeous piece was a Craigslist find but I didn't want yellow and gold in my guest bedroom and I didn't have any other furniture that would coordinate with this color.
AFTER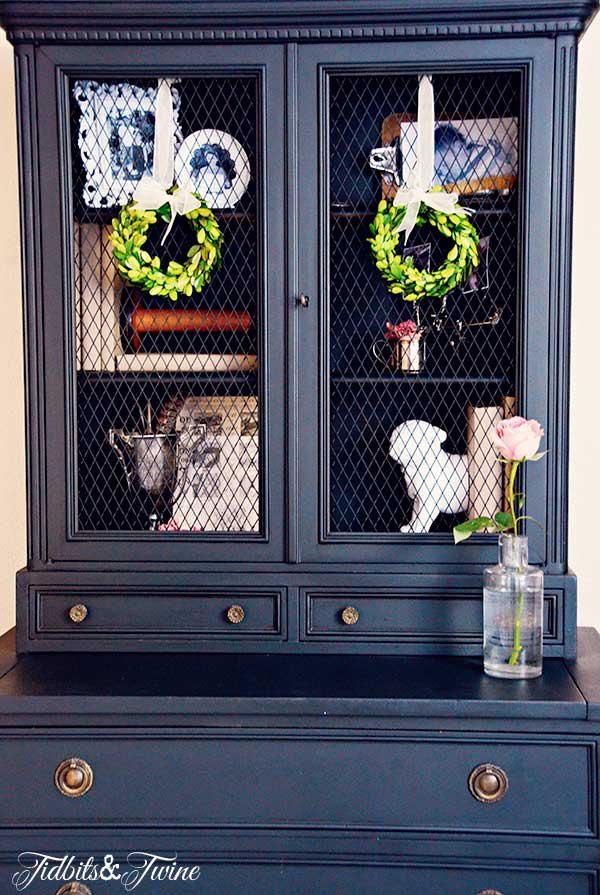 A coat of black paint made this piece a much more dramatic statement and by painting the nearby headboards black as well, I was able to give the room a coordinating look!
4.
Wrong Style? Embellish it
Swapping out decor every time we change our styles or preferences just isn't financially feasible for most, so if painting it isn't possible, try embellishing it!
You can add ribbon or trim to pillows, curtains and other textiles to change the look. You can also decorate backs of chairs, add textured fabric to pictures, use appliques and onlays, change up knobs on furniture pieces, or even add a touch of crystal to a chandelier.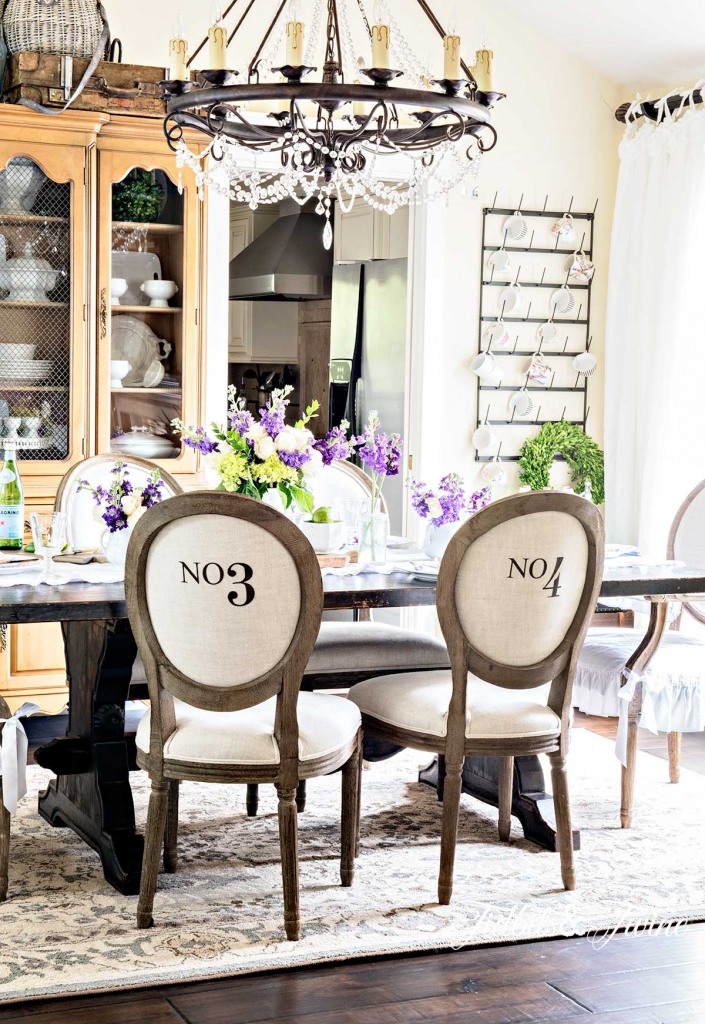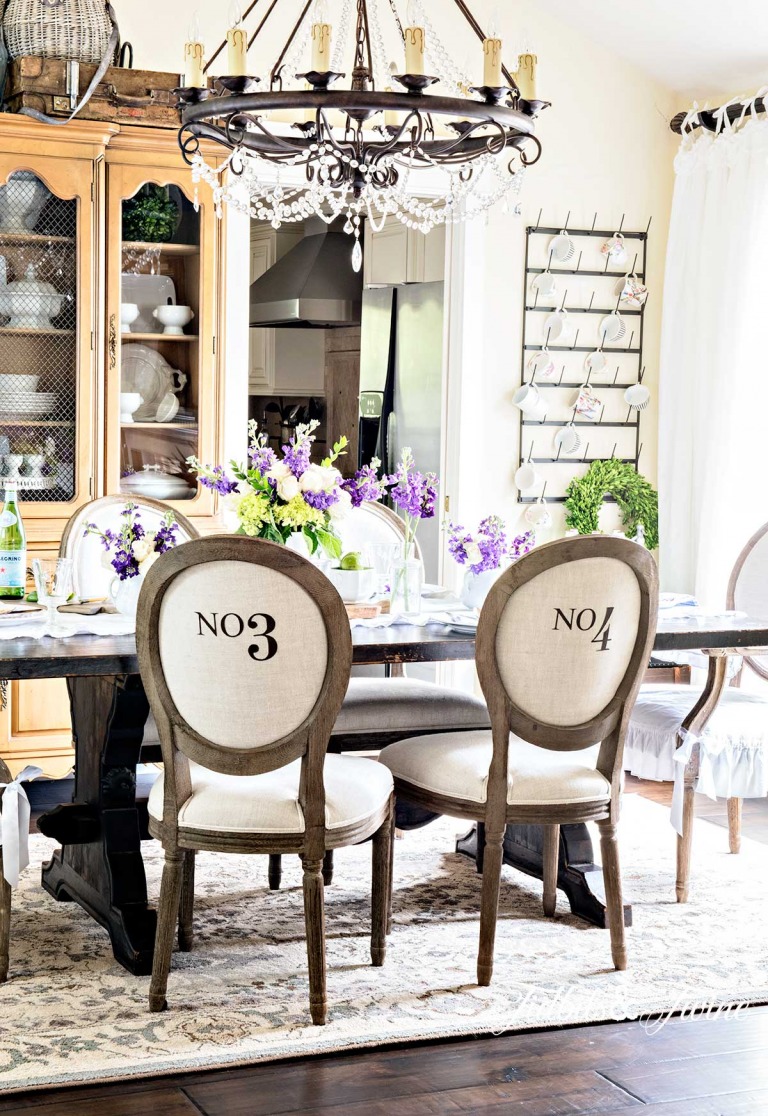 If something isn't working in your home but you want to keep it, give some thought as to how you can change it or add to it to make it work better in your space. Sometimes it's just a matter of changing the location of the object, but if that alone isn't enough, consider making it bigger, changing the color, repurposing it, or embellishing it. All of these things will change the appearance but keep the sentimentality so that your home continues to be filled with things you love. There's no need to get rid of things you love if with just a little tweak, you can make them work for you…even if they don't. ;)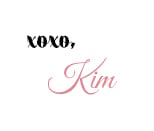 Join the Community
Let's keep in touch! Get exclusive artwork plus the latest news delivered directly to your Inbox!