Engineered quartz countertops are a beautiful option for kitchen and bath countertops. alternative to natural stone. They retain all the beauty and sophistication of natural stone, but without the stress of high maintenance. Whether you're planning a remodel or already have quartz countertops installed, here is a complete guide for how to clean quartz countertops!
Quartz is a popular choice for countertops in both kitchen and baths. That means it needs to be about to withstand things like spills, stains, food debris, etc. that come with everyday use.
I've had my quartz countertops in my primary bathroom for three years now and guess what….they look as good today as the day there were installed! Yes, quartz really is that easy to care for.
So when I was planning my teen bathroom remodel, I knew right away that quartz was going to be my countertop of choice!
As you might know, my primary bathroom also utilizes a ton of marble. If you've read my guide to caring for marble, well, caring for and cleaning quartz is almost the opposite!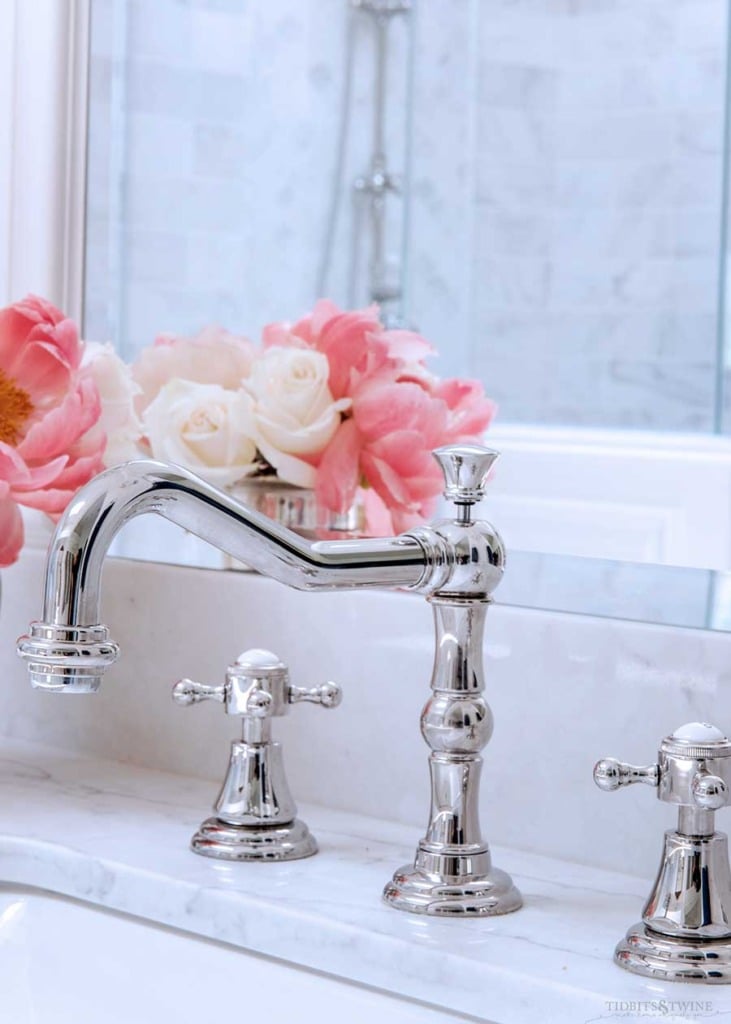 What is Quartz
Quartz countertops are an engineered material, not a naturally occurring stone. Quartz slabs are not quarried like natural slabs such as marble or granite. Instead, they are man-made, composed of around 90% ground quartz and other stone, mixed with about 10% resin, binding agents, and sometimes, colored pigments.
Quartz is made to resist stains, cracks, and chips. It is also nonporous (meaning it won't absorb liquids), making it impervious to bacteria, mold, and mildew. You can choose from a wide array of colors and styles, from natural-looking to bold, bright colors.
Quartz is a durable, low-maintenance but high-performing option for countertops that can easily withstand regular use.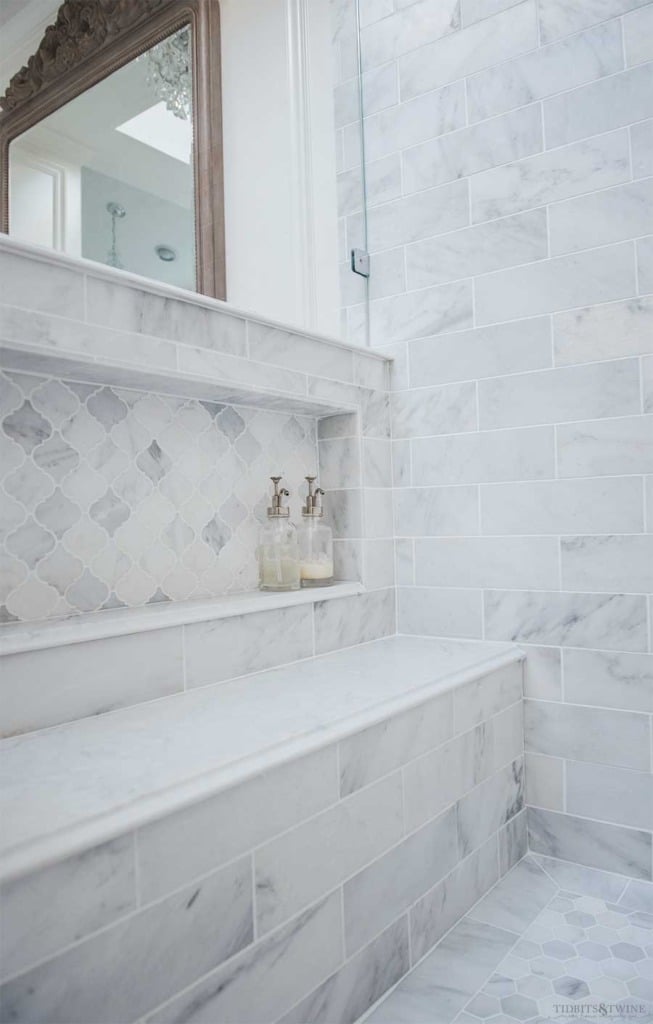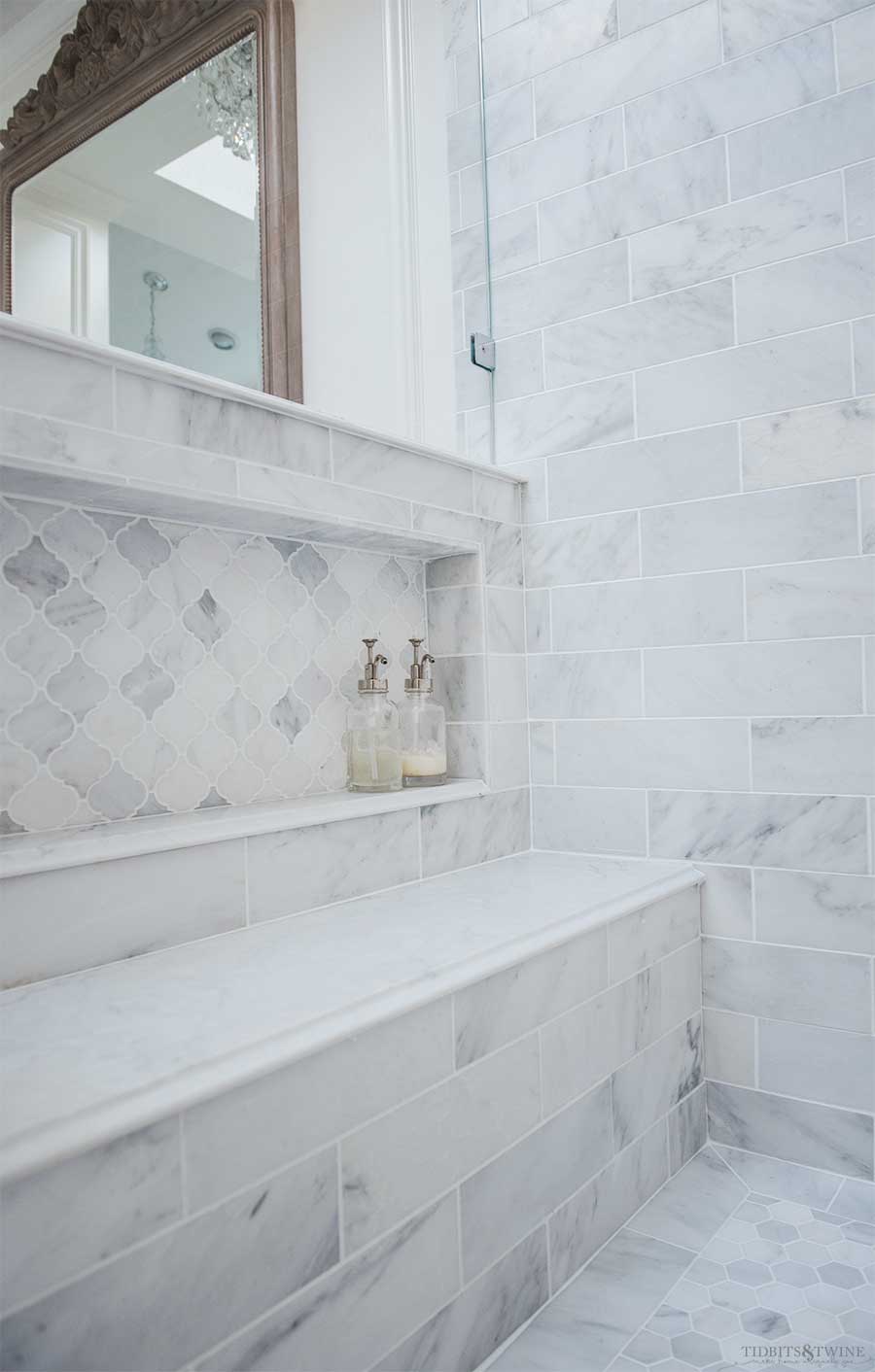 Quartz vs Quartzite
Sometimes, homeowners confuse the terms quartz and quartzite, but these two materials are quite different. Quartz is an engineered material designed to be durable and easy to care for. Quartzite is a natural material of quartz-rich sandstone exposed to high heat and pressure over time in naturally occurring processes.
While both quartz and quartzite are beautiful, quartzite requires more maintenance and care with regular sealing.
Pros and Cons of Quartz
Pros of Quartz Countertops
Very low-maintanence and easy to clean with just a damp cloth and dish soap
Resists stains due to its non-porous surface
Antimicrobial and resists bacteria, mold, and mildew
Wide array of colors and patterns to choose from
Can be purchased as a pre-fab option which helps reduce installation/fabrication costs
Doesn't require sealing
Cons of Quartz Countertops
Cannot withstand heat – pots, baking sheets, and curling irons cannot be placed directly on it
Can be scratched – a cutting board must always be used
Man-made patterns can be repetitive or too uniform for some
Considered a high-end material so despite being man-made, is not significantly less expensive than natural options
The Look of Quartz
Quartz countertops were originally designed to compete with natural granite and marble, but with the added bonus of being easy to care for. Over time, though, quartz has developed its own look. So while you can find quartz slabs that look like either granite or marble, you can also find slabs that have a unique look of their own! It comes in bright colors, with glittery flecks, or even like concrete!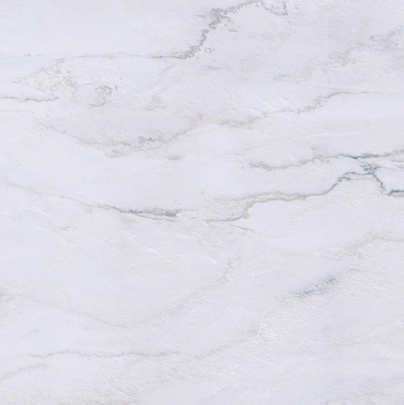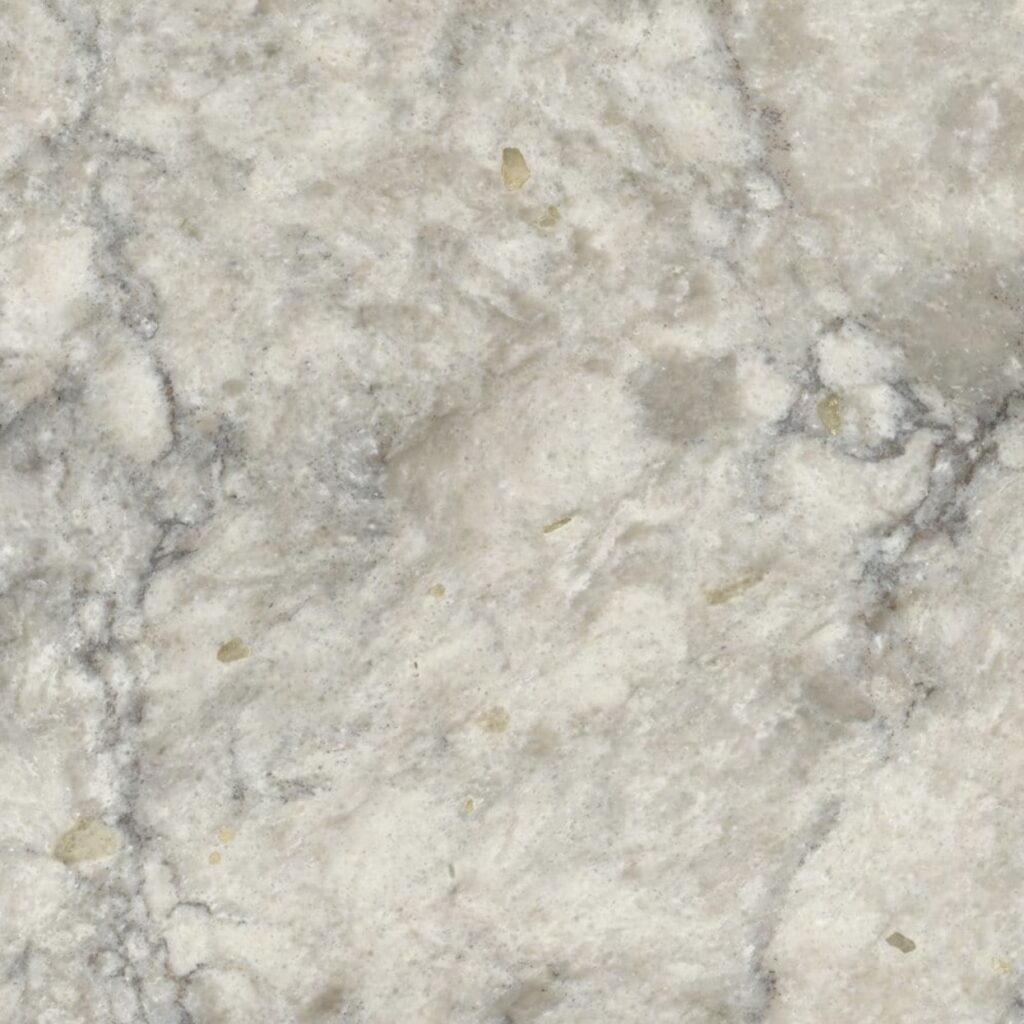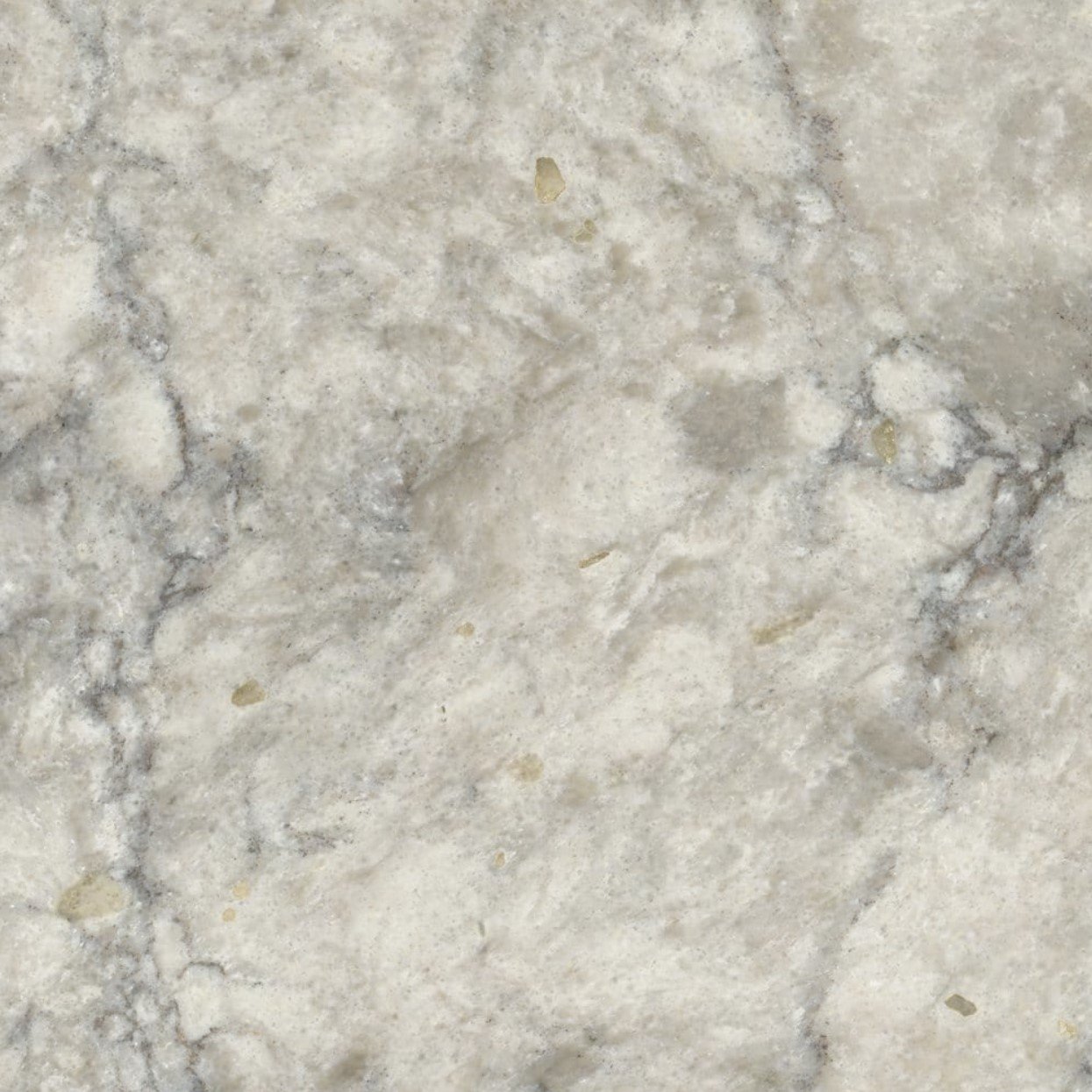 Quartz Slabs
Quartz can be purchased as a slab, similar to how granite and marble are purchased. You can also purchase pre-fab slabs, where the edges are already fabricated and backsplash sections are provided. With pre-fab slabs, however, you don't typically get a choice for the edge design.
Quartz slabs generally come in two sizes. The dimensions vary slightly by manufacturer, but the basic dimensions are approximately 56×102 inches for a standard slab and 63×126 inches for a jumbo slab. Thickness can be anywhere from 1.3cm, 2cm, or 3cm.
Unlike a natural stone where you want to go to the stone yard and select your exact slab since each one is different, all quartz slabs of the same color look exactly the same. There is no need to select your specific slab once you've chosen your color.
Top Quartz Brands
The three most popular manufacturers of quartz countertops are Cambria, Silestone, and Caesarstone. This isn't to say that other brands are equally good, but these tend to be the three most well-known brands among consumers.
Regardless of the brand you choose, be sure to read reviews beforehand to understand long-term quality of the product. I chose Vadara for my primary bathroom and MSI for my teen bathroom and am equally happy with both.
Everyday Cleaning for Quartz Countertops
Everyday cleaning for your quartz countertops is super easy! While quartz will resist permanent staining from spills such as wine, lemon juice, soda, makeup, etc., it's still important to clean these spills up as soon as possible. Use the four easy steps below to clean quartz countertops!
Step 1: Use Mild Dish Soap on a Clean, Soft Cloth
Wipe away any debris and clean up any spills immediately with a clean, soft rag. Mix warm water and mild liquid dish soap (oil-free) and use it along with a soft cloth or sponge to wipe down the countertop.
Step 2: Use a Plastic Putty Knife for Stuck-On Debris
Sometimes food, gum, sticky jam, nail polish etc. will dry and harden on the countertop. You can use a plastic putty knife or plastic scraper to gently scrape the debris off the surface of the quartz countertop. But let's be real. I usually use my fingernail to scrape away the gunk.
Step 3: Rinse with Damp Rag
Simply rinse out your rag or sponge to remove the soap and wipe the counter down again with plain water to remove any excess dish soap that is lingering on the counter.
Step 4: Dry
Depending on where you live, hard water may not be an issue. But either way, to avoid water spots, wipe the counter down again to dry it and avoid spots. The best cloth is a microfiber cloth because it's absorbent and soft and doesn't leave streaks.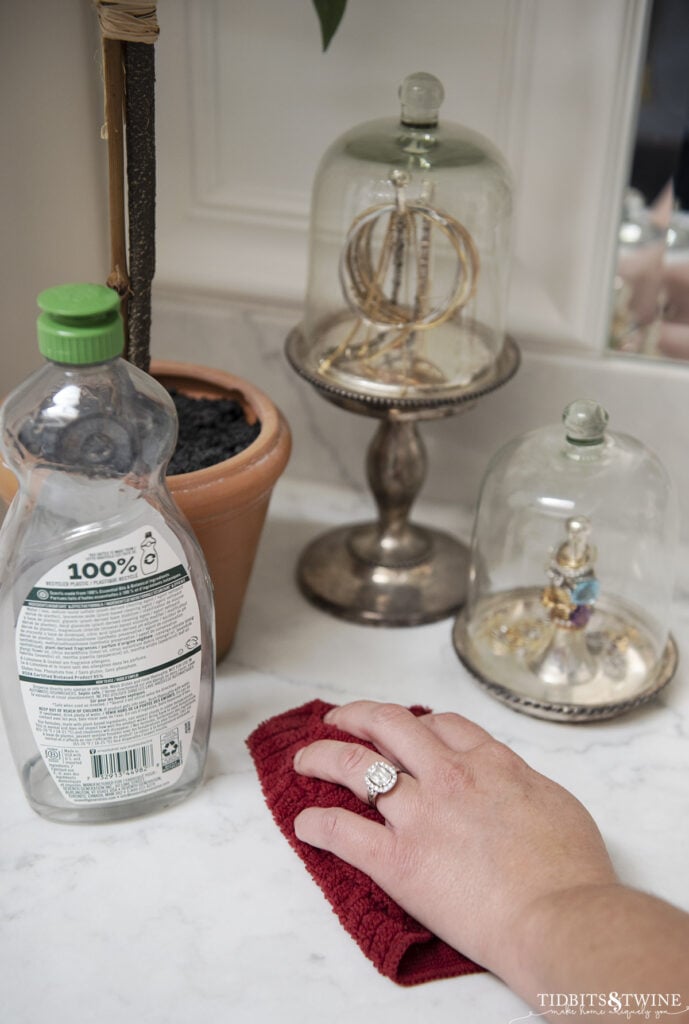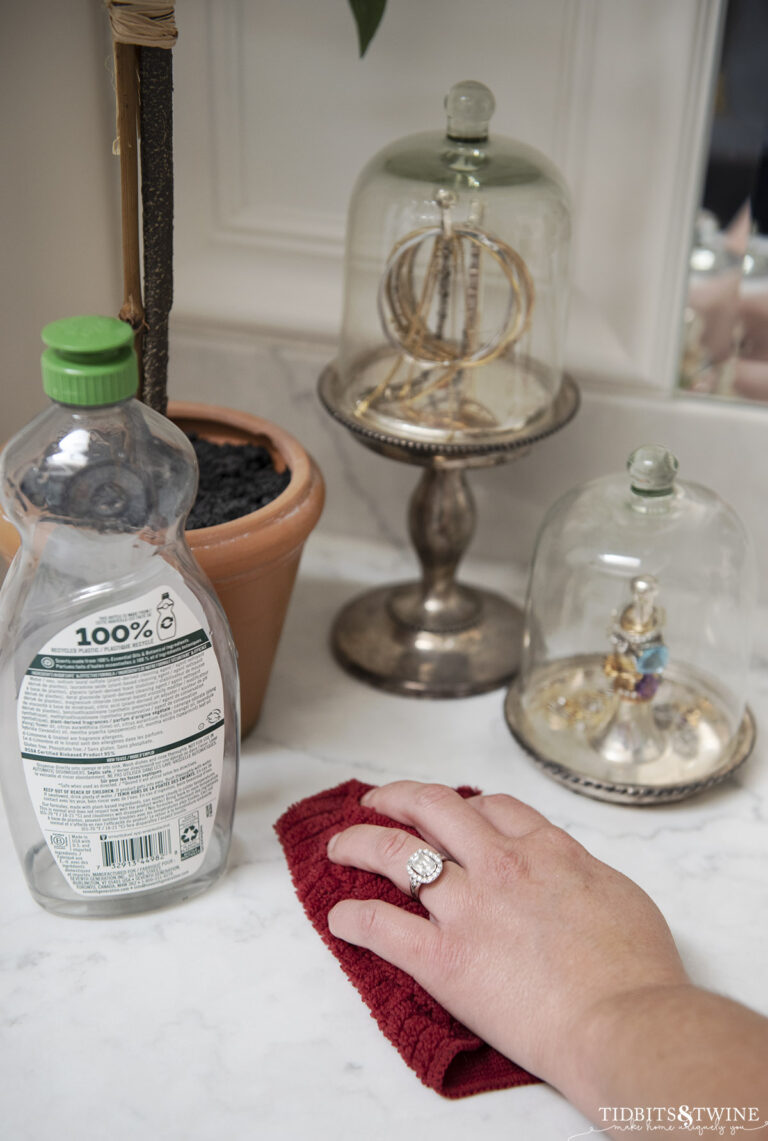 These easy steps should be all you need for regular cleaning of your quartz countertops. But if you do get a stain, here's how to handle it.
How to Remove Stains from Quartz Countertops
While quartz is non-porous and thus stain resistant, it isn't stain-proof! Each manufacturer will supply its own list of approved cleaners, but here are general cleaning guidelines for stains on quartz countertops. Before using any product, be sure to read the label to ensure it is approved for use on quartz.
Option 1: Isopropyl Rubbing Alcohol
Isopropyl alcohol can be used to disinfect quartz and give it a deep clean should you have a stain that doesn't come out with soap and water. Simply put a bit of the alcohol on a clean cloth and rub the stain in a circular motion. Once the stain has been removed, wipe the quartz again with warm water and dry.
Option 2: Try Using Ammonia Free Glass Cleaner
Every manufacturer has its own guidelines regarding the use of glass cleaner on quartz. Some say to avoid it while others say an ammonia-free glass cleaner is fine. Be sure to check with your manufacturer before using glass cleaner on quartz. Personally, I've used an ammonia-free glass cleaner, such as Windex, or my personal favorite, SprayWay. I simply put a bit on a clean cloth and wipe down the counter if ever I come across a mark that doesn't come off with just soap and water.
Option 3: Bar Keeper's Friend
Stains can also be tackled with Bar Keeper's Friend, but use it sparingly. Using a clean microfiber cloth, apply some Bar Keeper's Friend to the cloth and then rub in a circular motion on the quartz stain. This works wonders on rust stains!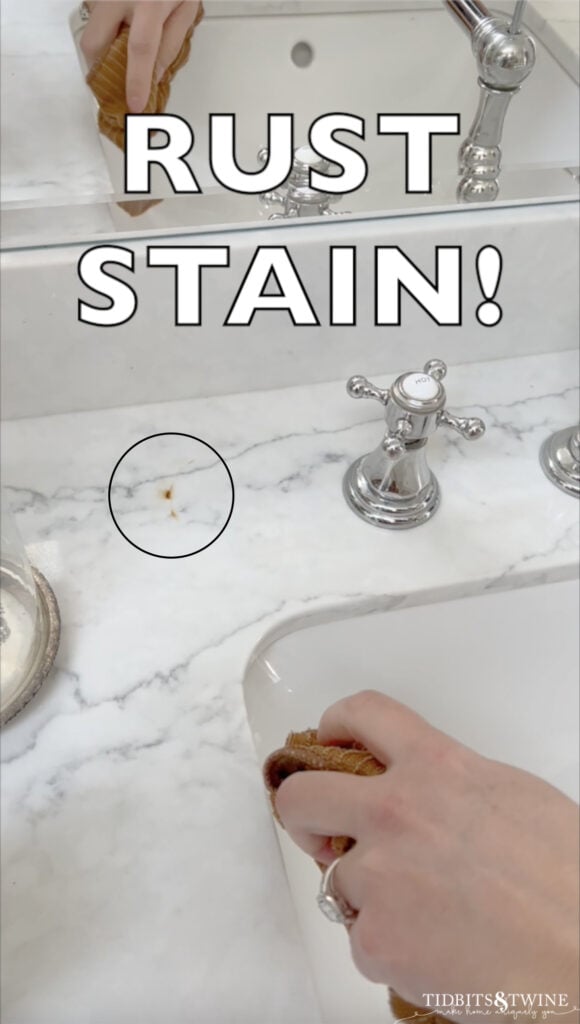 If you choose to use the powdered version of Bar Keeper's Friend, make sure you mix the powder with water to create a paste before applying to the quartz. Don't apply the powder directly to the quartz because it can be too abrasive.
How to Remove Kitchen Grease
Grease splatters are sometimes impossible to avoid. Should you have grease on your quartz countertop, you can use a degreaser to remove it. Spray a generous amount on the countertop and wipe away with a clean cloth. Follow-up with a warm water rinse and dry. Before using any degreaser, read the label to ensure it is approved for use on quartz. Be sure to avoid bleach as an ingredient.
How to Prevent Damaging Quartz Countertops
1. Clean Spills Immediately
While quartz is non-porous and resists staining, it's still best to clean up spills immediately in order to avoid the possibility of a permanent stain or damage to the finish. Wipe up spills with a clean cloth and mild dish soap mixed with warm water.
2. Avoid High Heat
Quartz is not heat resistant and high heat placed directly on a quartz countertop can crack the resin used in the manufacturing of quartz. Be sure to use a trivet or hot pad for hot pots, pans, baking sheets, etc. in the kitchen. In the bathroom, use a heat-resistant pad underneath any hot styling products.
3. Use a Cutting Board
While quartz is a hard, durable surface, it is not scratch proof. To ensure you do not create scratches on your quartz countertops, always use a cutting board and never cut directly on the quartz countertop itself. Similarly, be sure to use soft cloths when cleaning and never abrasive sponges or pads.
4. Avoid Harsh Cleaners
Avoid cleaners that have a high or low pH. This means do not use harsh chemicals that are too acidic or too alkaline. This includes vinegar! Be sure to read the label of any cleaner you are using to ensure it is safe and approved for use on quartz. Similarly, take extra care when working with vinegar, bleach, nail polish remover, citrus juices, etc. Should any of these accidentally spill on the counter, quickly wipe them away with a damp cloth and mild dish detergent. Any soap used should be oil-free so as to avoid dulling the finish of the quartz.
5. For Indoor Use Only
Most quartz is intended for indoor use only and cannot withstand the UV rays of outdoor sunlight. Prolonged exposure to direct sunlight can cause the quartz countertop to fade. Some manufacturers, however, and now producing outdoor lines of quartz made specifically for outdoor kitchen countertops.
Quartz Care & Maintenance Final Thoughts
Compared to other countertop options, quartz really is a low-maintenance, high reward option! Just clean as you go with warm water and dish soap and always, always check that any products you use state that they are safe for use on quartz. With just a little bit of effort, your counters will look beautiful for years to come!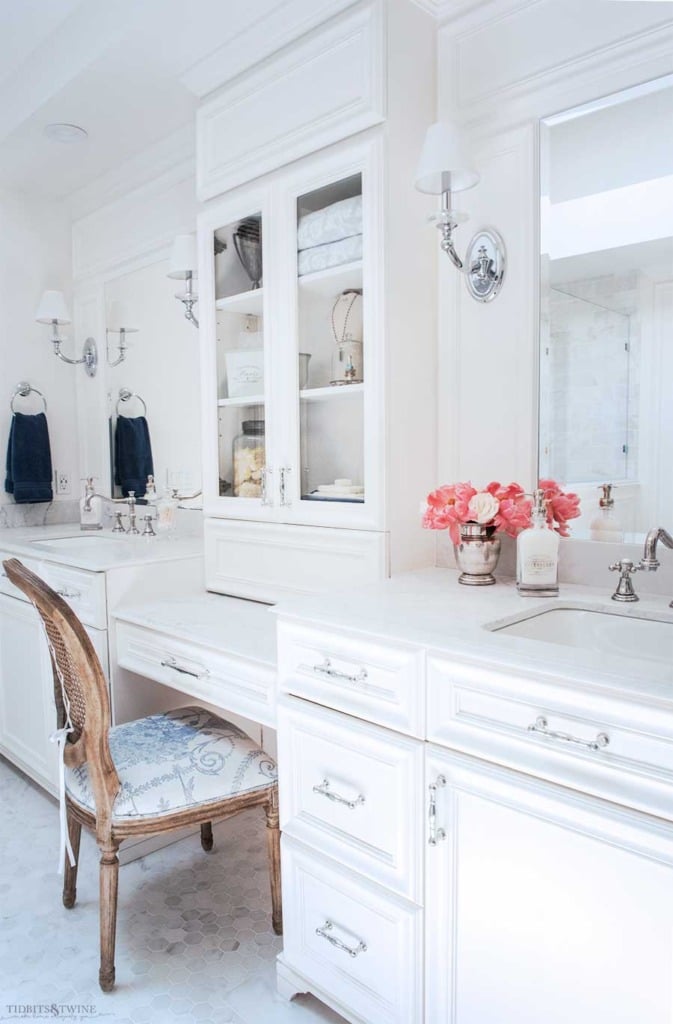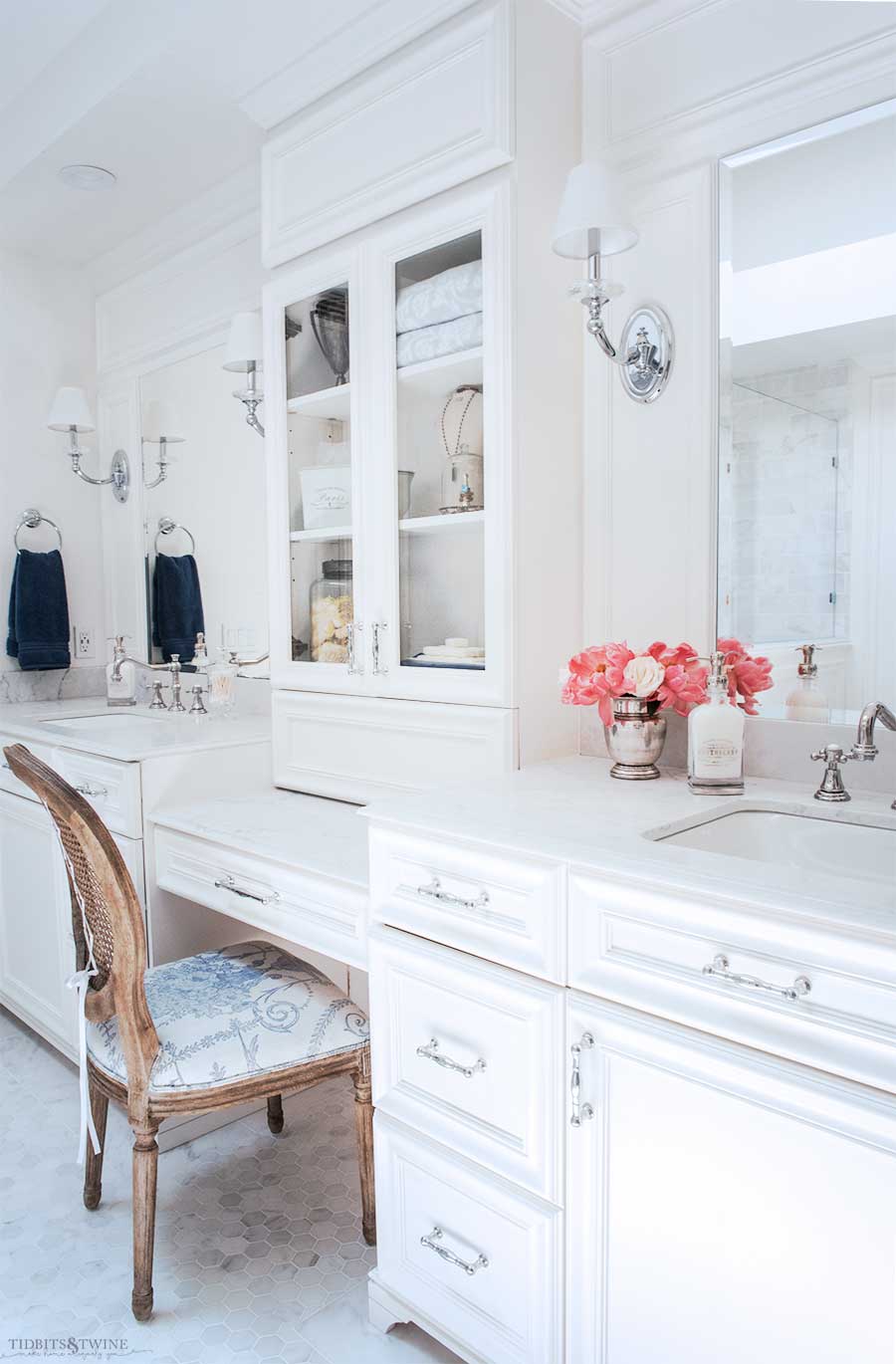 More Decorating Tips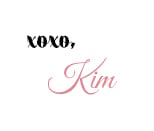 Join the Community
Let's keep in touch! Get exclusive artwork plus the latest news delivered directly to your Inbox!