Sometimes, a furniture piece or decorative item is unique because of its history, or its shape, or maybe its color.  But other times, it's the details add character, charm and interest to a piece.  Today's post focuses on the names of some of those details that you know and love and that make all the difference.
Hemstitch
Hemstitch is a form of open-work sewing used to embellish the hem of clothing or linens.  While this decorative form of hemming used to be done by hand, it can now be done by machine and so is currently popular in many household linens.
A hemstitch adds a bit of interest and elegance, but still maintains a casual look.
French-Wired
A french-wired lamp has a cord that comes directly out of the lamp socket, as opposed to coming out of the base.  This type of wiring is particularly beneficial in crystal lamps where you want to showcase the clarity of the crystal without having a cord running through the lamp base.  On the downside, it's much more difficult to hide the cord when it's coming from the upper half of the lamp.
Restoration Hardware's Palladian Crystal Lamp is an example of a french-wiring for the purpose of showcasing the crystal base.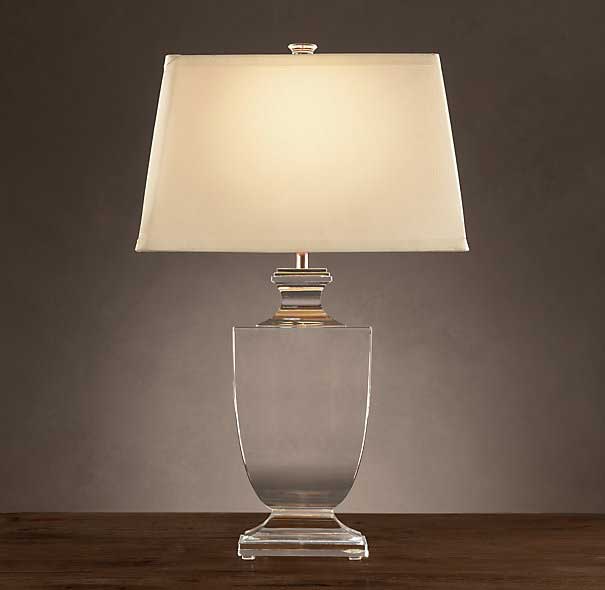 Crémone Bolt (or Lock)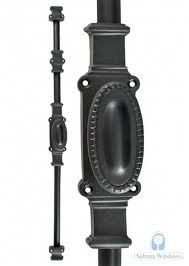 A Crémone Bolt is a type of decorative hardware that is used to lock swinging doors or windows.  It features a knob and lever handle and two rods that extend from it vertically.  The cabinet below isn't particularly ornate or unique, but the Crémone Bolts on the front add authentic detail.
Crazing
Crazing is a network of small, surface cracks, often times in the glaze layer of a piece.  Many times, Ironstone gets crazing and discoloration with age, which lessens its value; however, some people prefer the looks of ceramics that have a lot of crazing because it creates a unique appearance and adds character.  Whether you like crazing is just a personal preference!
Here, an ironstone pitcher shows its age with a great deal of crazing and discoloration.
Cabriole Leg
This style of leg is has a double curve, with the outward curve at the top and the inward curve at the bottom.  This design became popular in the 18th century when it was used in curvilinear furniture styles and to this day, remains a very classic and timeless feature.
Upholstery Tacks vs. Upholstery Nails
Sometimes these two terms are used interchangeably, so you'll need to look closely at an upholstered piece to see which is being used regardless of what the description says.  In general, though, upholstery tacks are the unfinished nails that are used to tack down the fabric.  These tacks are then are usually covered with a finishing trim, but stores like Restoration Hardware have made exposed tacks popular.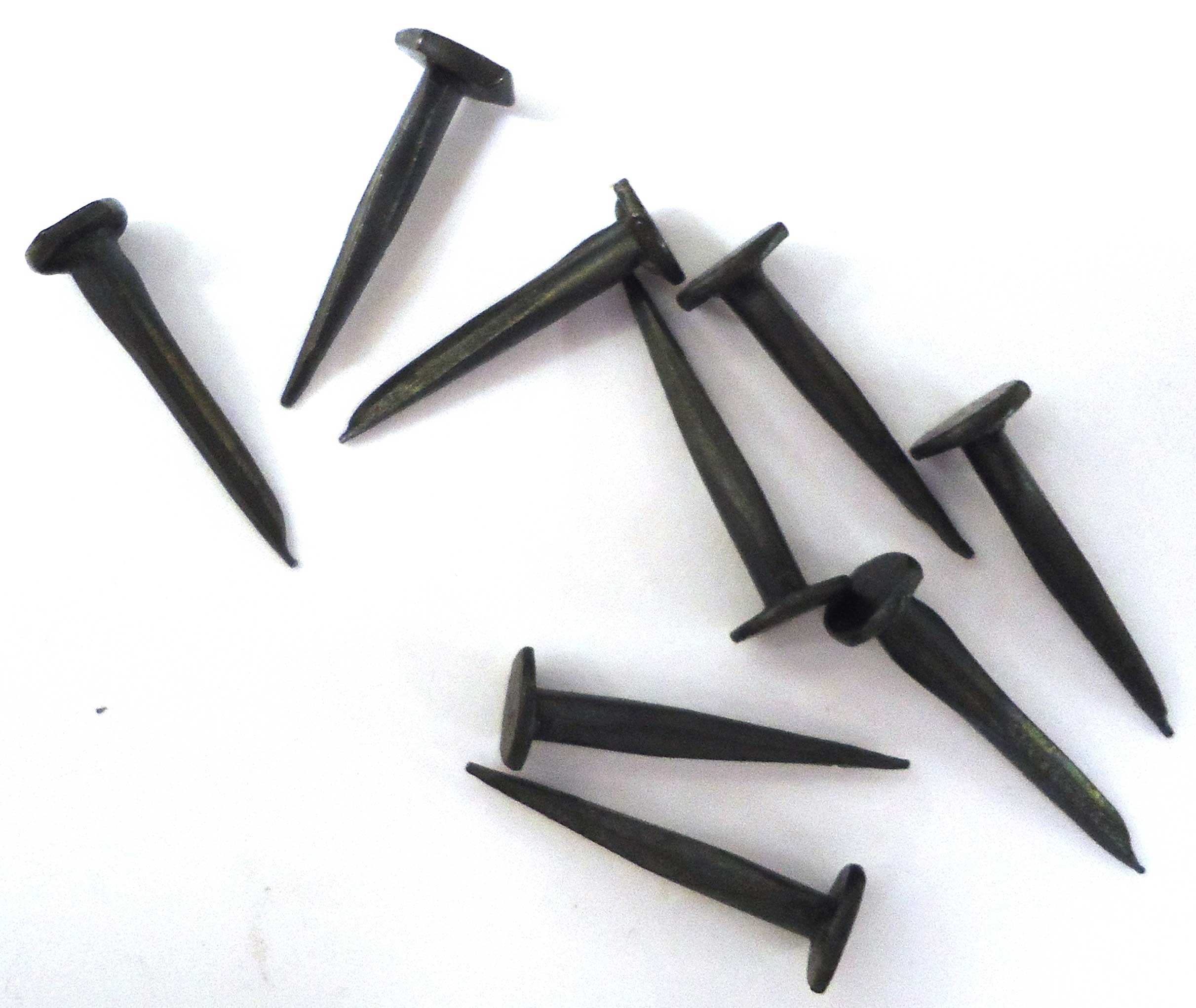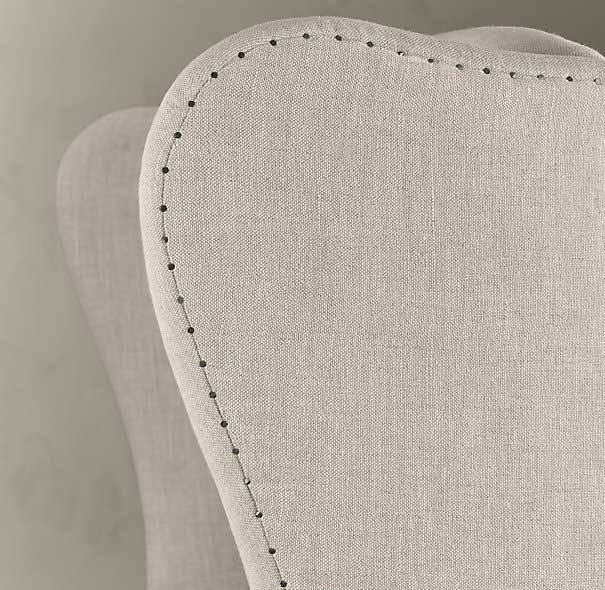 Upholstery nails, on the other hand, are decorative nails meant to be exposed and are used in place of trim.  This type of trim is also referred to as nailhead trim.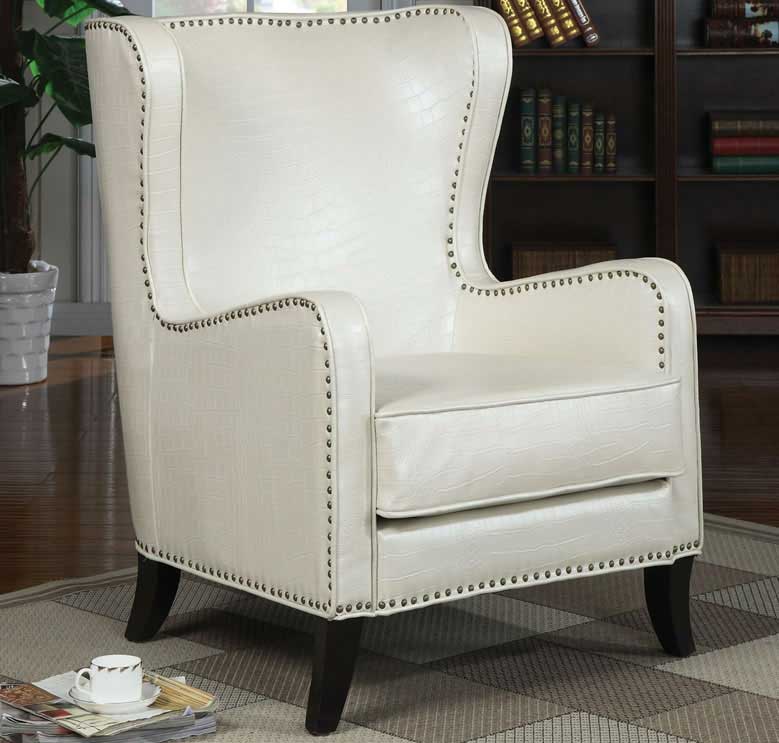 Would you like to receive my posts via email? Enter your email address below to subscribe. Be sure to check your Inbox for a confirmation email that you will need to click in order to activate your subscription.