Gustavian furniture is so elegant and beautiful, but yet rustic. You might even be confusing Gustavinan with French, and while similar, they really are different! Here's everything you need to know about Gustavian style.
The other week, I posted a Designer Spotlight about Brooke Giannetti. In that post, I mentioned that she loves Gustavian style. You might not know what Gustavian is by definition, but my guess is that you know it by sight. And if you're like me, you love it! So let's talk about what it is and more importantly, how you can incorporate it into your home.
Table of Contents
WHAT IS GUSTAVIAN STYLE?
So what is Gustavian Style? In a nutshell, it's a Swedish version of the French neoclassical style that is more simplified and restrained in nature. It looks like this: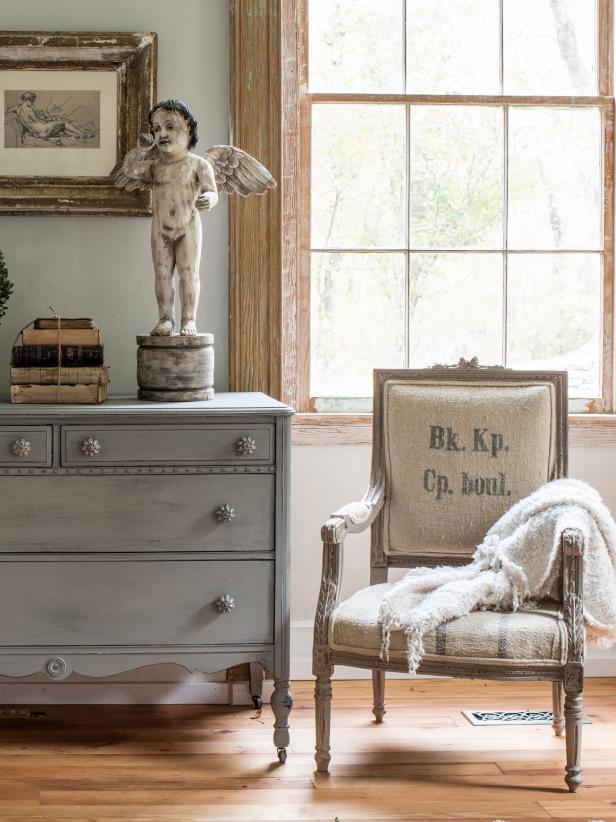 It has the same silhouettes at neoclassical or even rococo, like fluted legs and scalloped aprons; the same carved detailing; and lots of reflective surfaces like chandeliers and mirrors. The difference is that it uses muted color palettes, whitewashed surfaces, and the use of woods native to the area, such as pine, birch and beech.
Take the opulence out of the French neoclassical style and give it a more lived-in, comfortable look and you've got Gustavian style!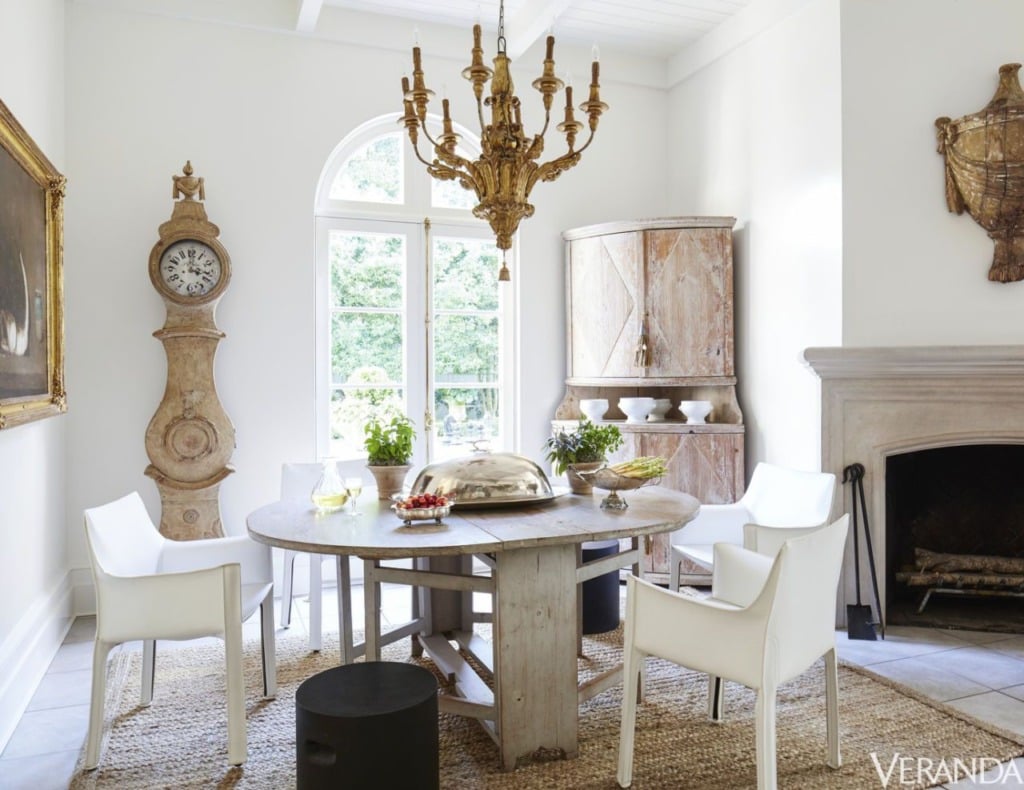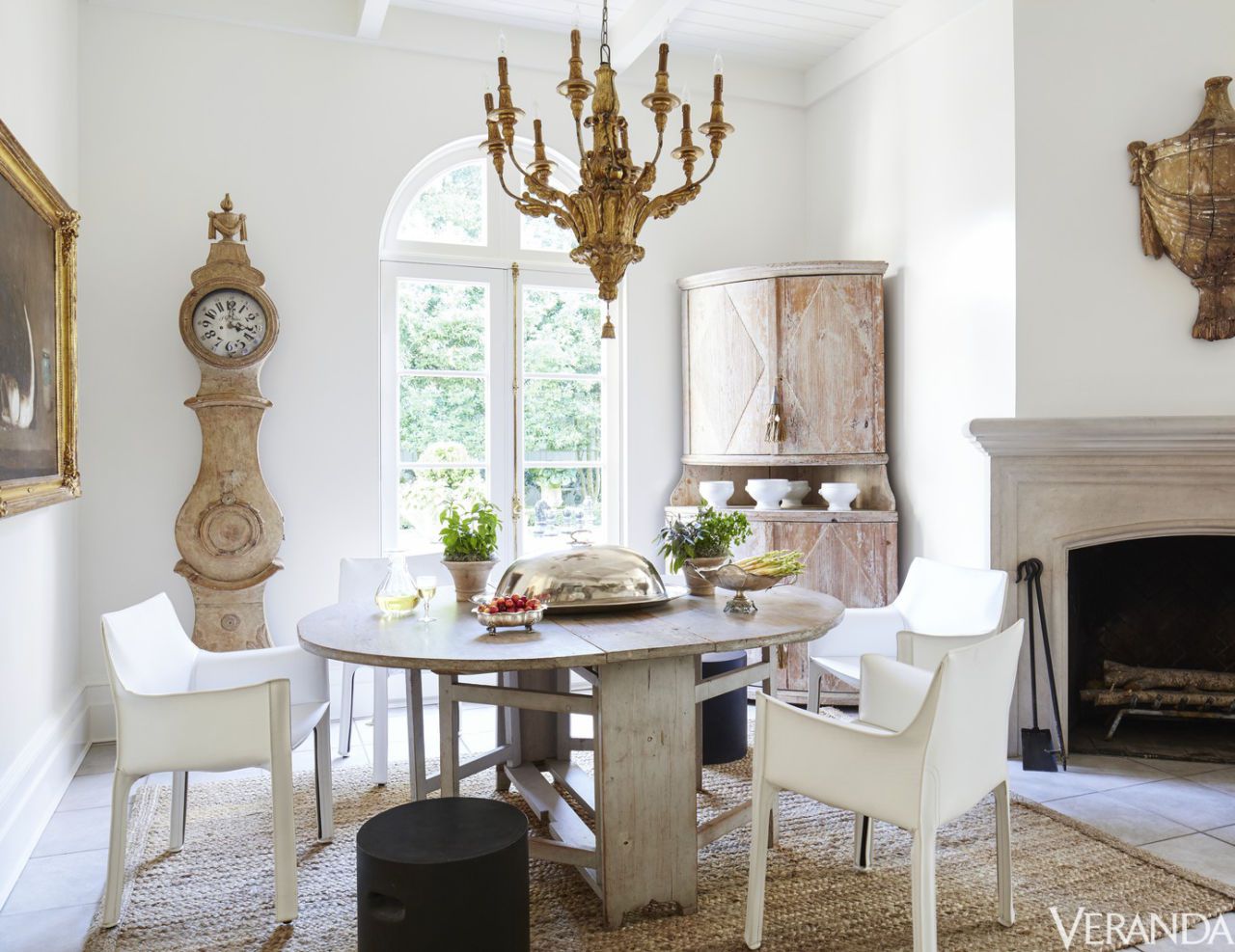 HISTORY
I'd feel remiss if I didn't give you some history about the Gustavian style of decorating. This style is named after King Gustav III, who spent a great deal of time at Versailles in 1771. When he returned home to Sweden, he brought with him a love of French neoclassical style. He admired the elegance and opulance of Versailles and aimed to make Stockholm the "Paris of the North".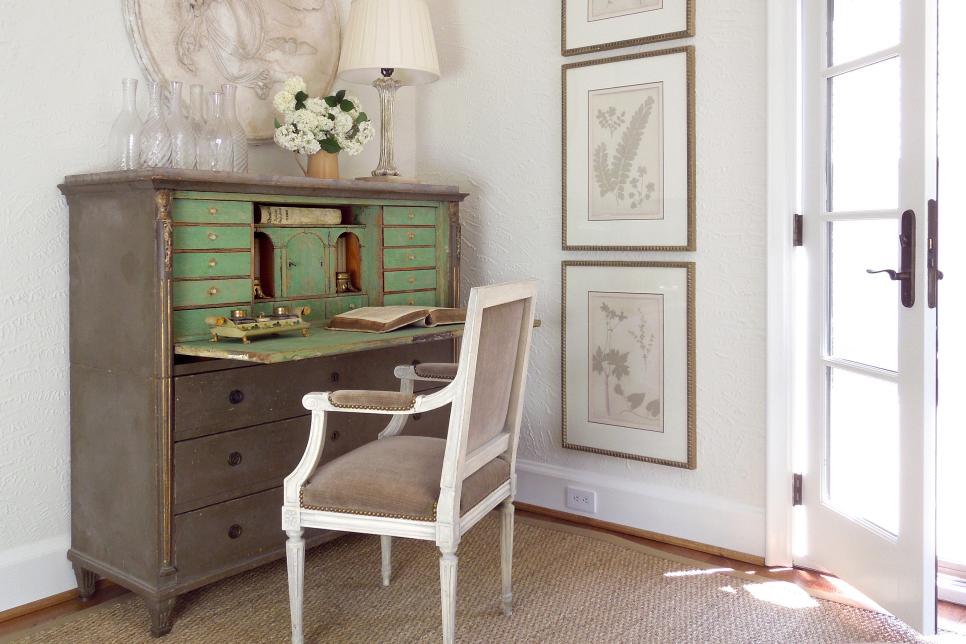 Due to a declining economy in Sweden at the time, King Gustav III aimed to make his "Paris of the North" style more affordable and accessible to all, thus increasing its popularity. He replaced the silk used in France, with cotton or linen. Furnishings used faux finishes, including paint, to replace gilding. The French color palette was tempered with muted colors of white, beige, and light gray. And thus, the Gustavian style was born.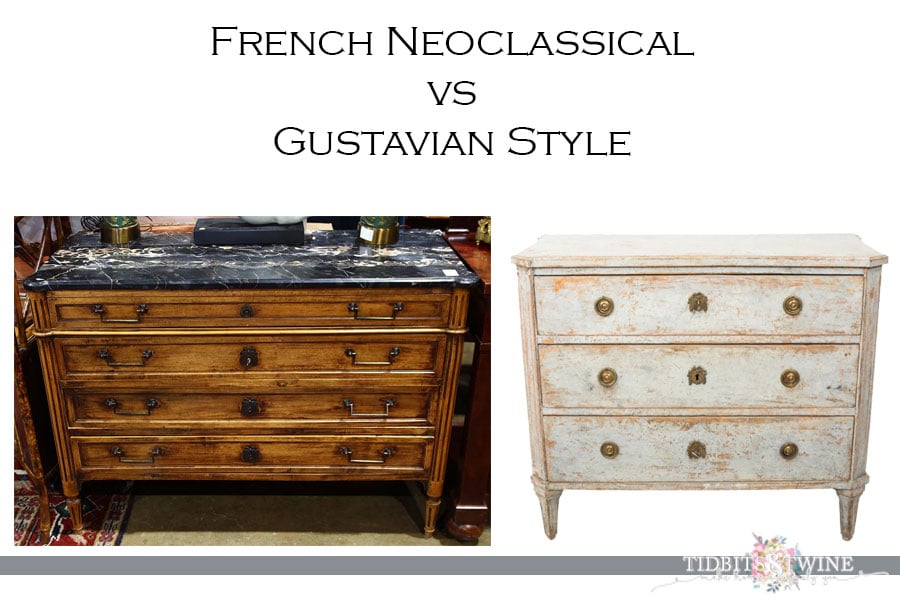 WHY IT WORKS
Gustavian has classic lines and neutral colors, making it work well with almost any decorating style. Plus, since many pieces are painted, you have the option to change the color without changing the character of the piece.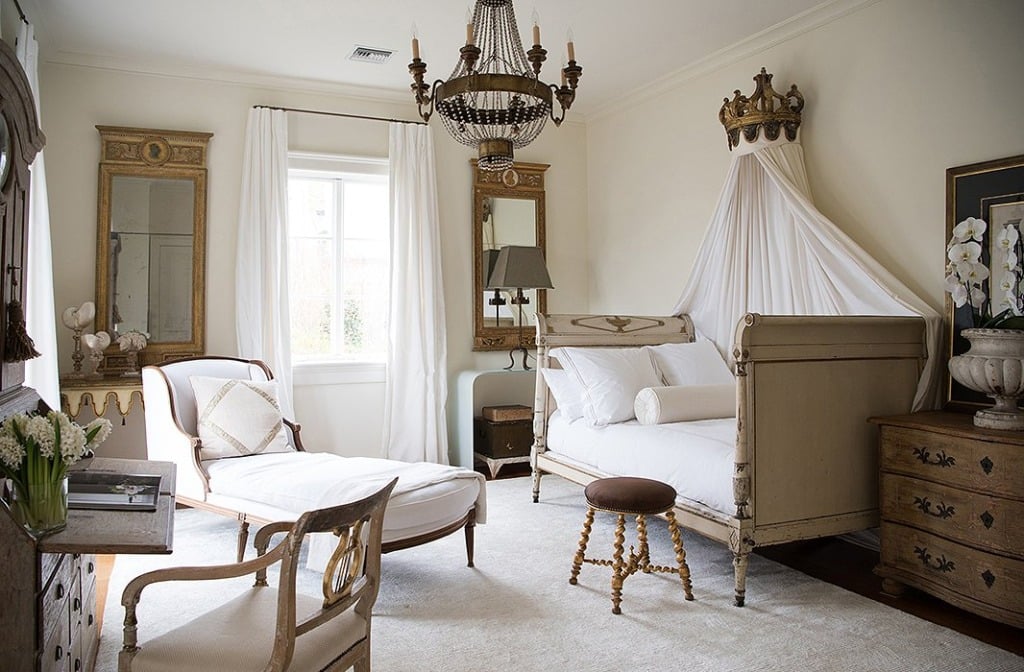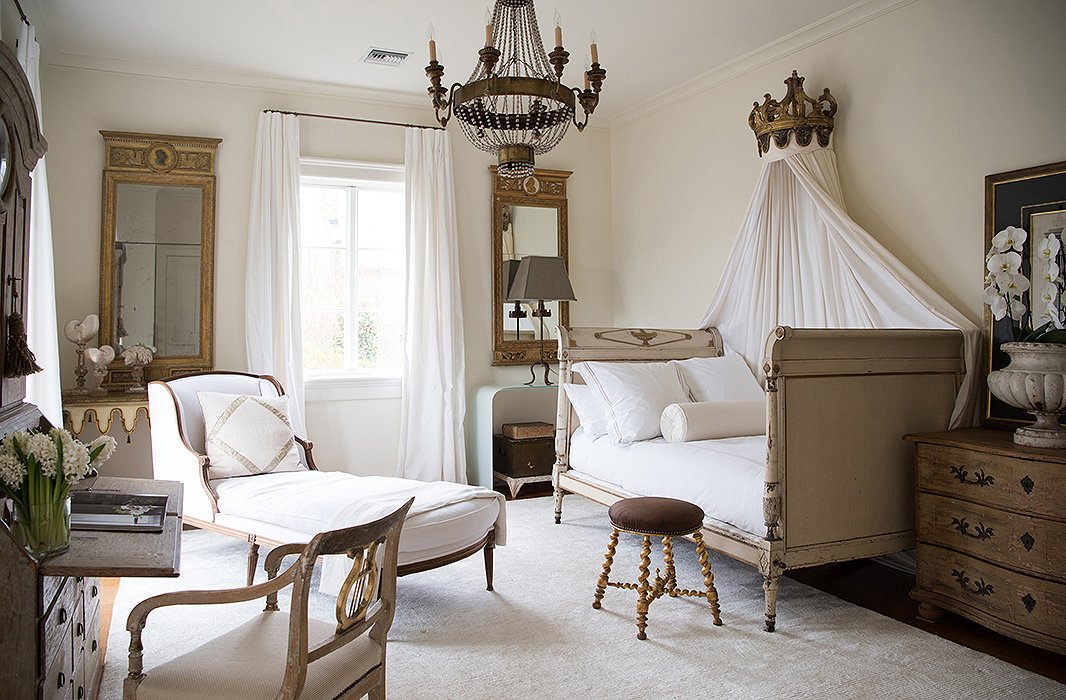 What I love is that you get historical detailing and ornamentation, but with a casual feeling that isn't over-the-top fussy. And because it's rooted in French neoclassical design, it blends seamlessly with Traditional, French, French Country and even Farmhouse, all of which are quite popular right now.
HOW TO INCORPORATE THIS STYLE
Given its neutral natural, incorporating Gustavian elements into any home is quite easy. You can simply add a few pieces or create an entire room.
Here's what to look for:
Soft, muted colors of beige, cream, white, blue, and gray. The gray often has a blue undertone.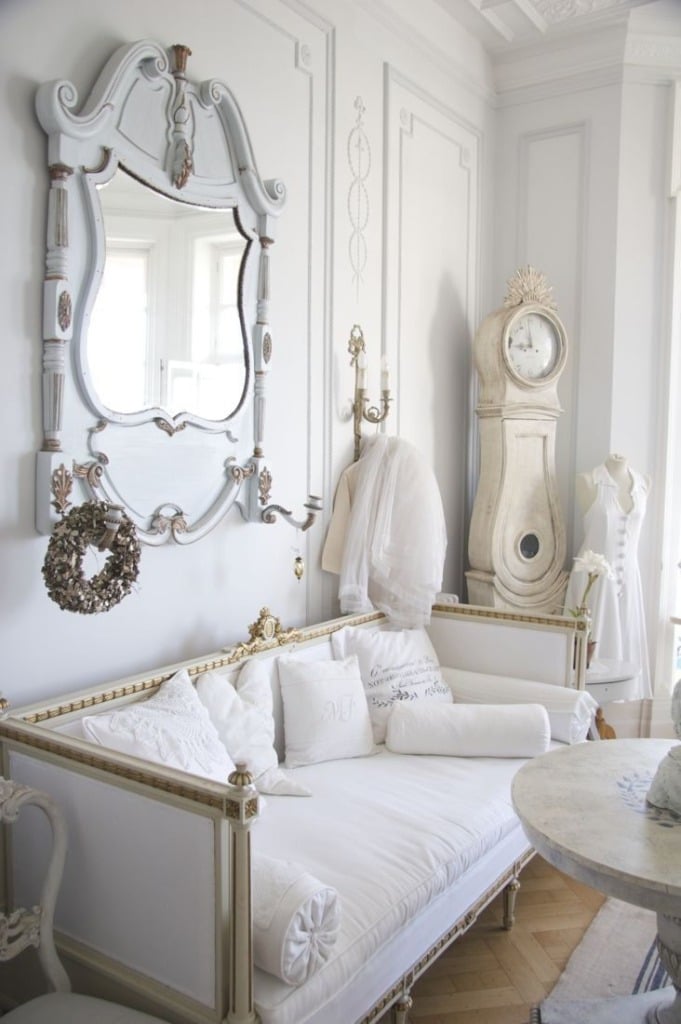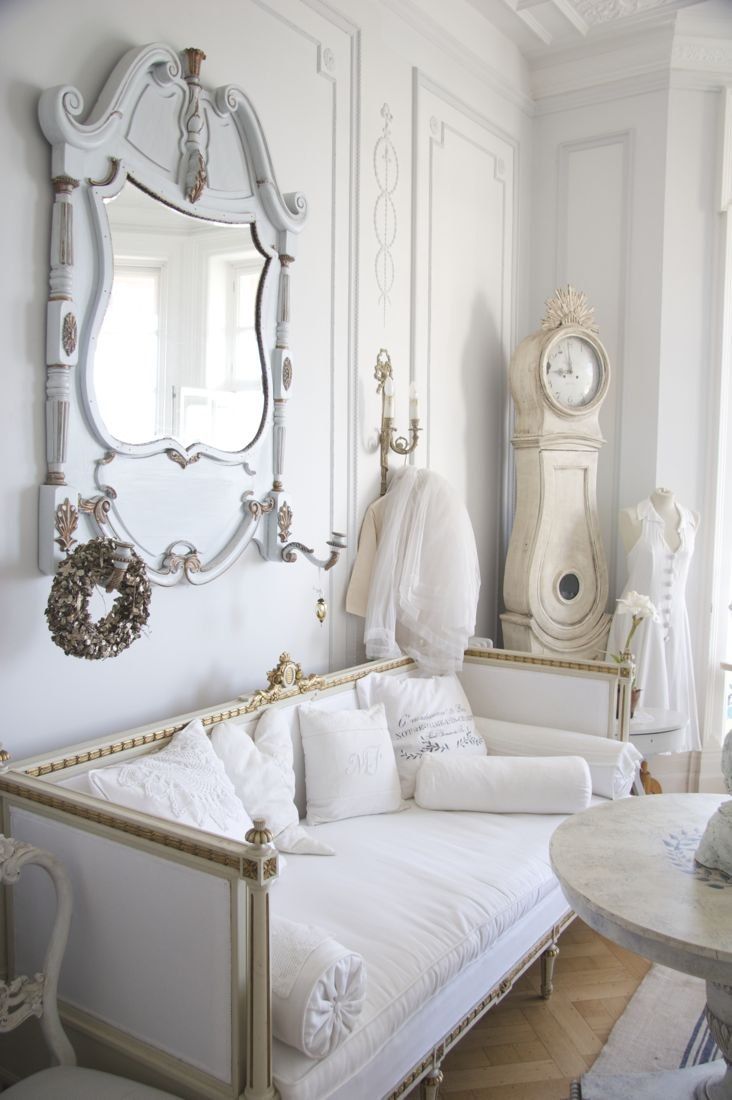 Flat or matte finishes on wood surfaces or items with a chalky appearance.
Painted pieces that are chippy or distressed in some way, including whitewashed woods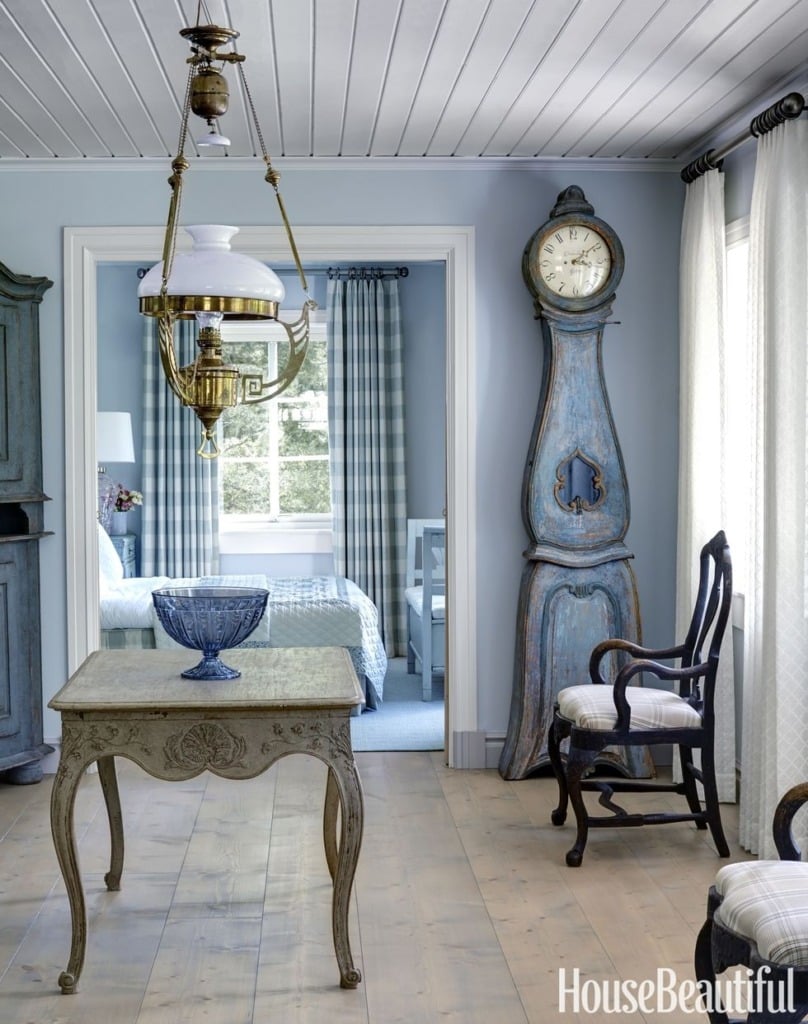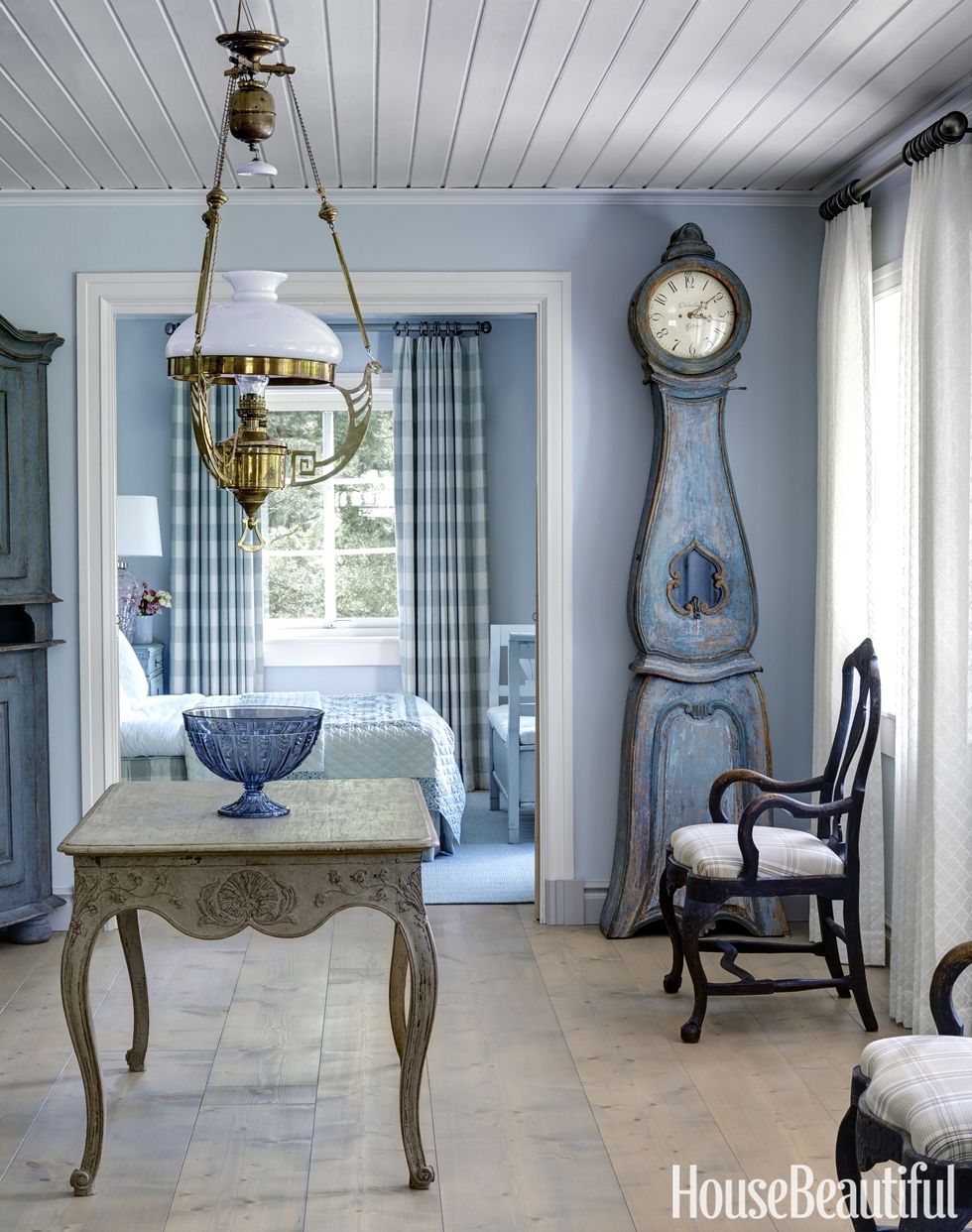 Furniture pieces that have key details of Gustavian style including, graceful lines, fluted legs, square backed chairs, dentil details, rosettes, symmetrical design etc. that are reminiscent of French neoclassical. But remember, Gustavian is simpler, so the furniture will have a few details, but not as many as traditional French neoclassical or rococo.
Furniture that is iconic to the Gustavian style, including Mora clocks, barrel chairs, wooden sofas or settees, small chests, and wooden chandeliers.
SHOPPING FOR GUSTAVIAN FURNITURE
True antiques cost a small fortune, but there are some great reproduction pieces available that represent the style. Here are some of my favorite Gustavian furniture finds.

More Decorating Tips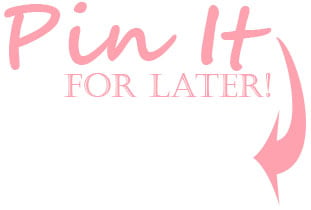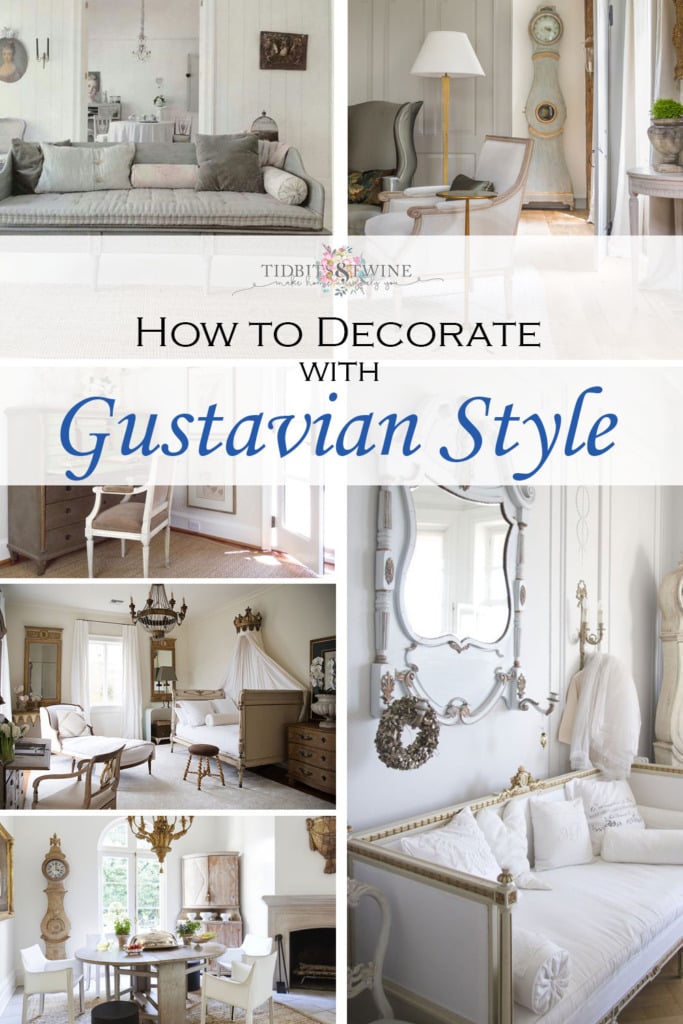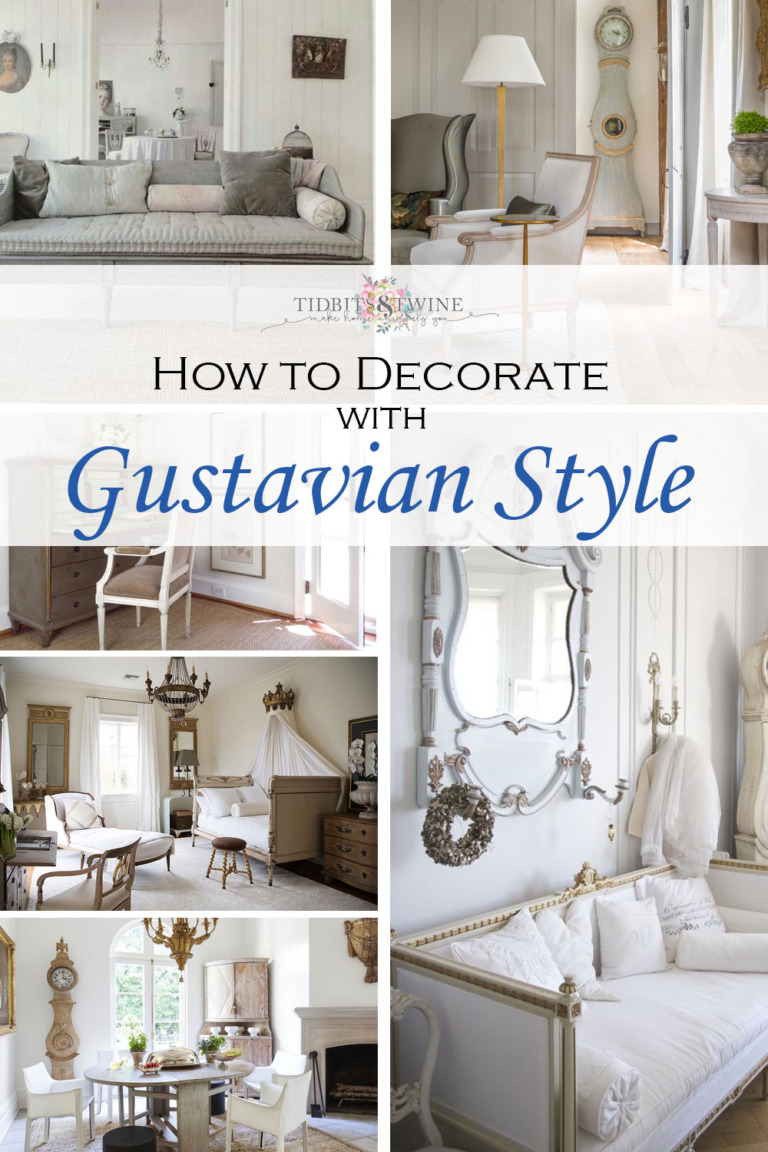 Are you a fan of Swedish Gustavian style?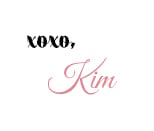 Join the Community
Let's keep in touch! Get exclusive artwork plus the latest news delivered directly to your Inbox!