There is a difference between being inspired by something and being envious of it. Dream big, be inspired by others, but love and appreciate what you have. Here are 5 things you can do to love the home you have.
Decorating magazines and websites provide tons of inspiration for our homes with creative ideas and glamorous photos. If you follow me on Pinterest, then you'll know I am a Pinaholic and pin almost every single day! And while I do love sites like Pinterest, unfortunately, they can also lead to home envy.
We've all had it. We've all felt it. And it's not pleasant.
I myself experienced it this week when I was browsing online for Living Room inspiration. At one point, I grew frustrated looking at HUGE spaces with TONS of architectural detail and caught myself typing "REAL living rooms" into the search bar. LOL!
But then I remembered that to be truly content, it's important that we love and appreciate what it is that we actually have, as opposed to envying what we wish we had.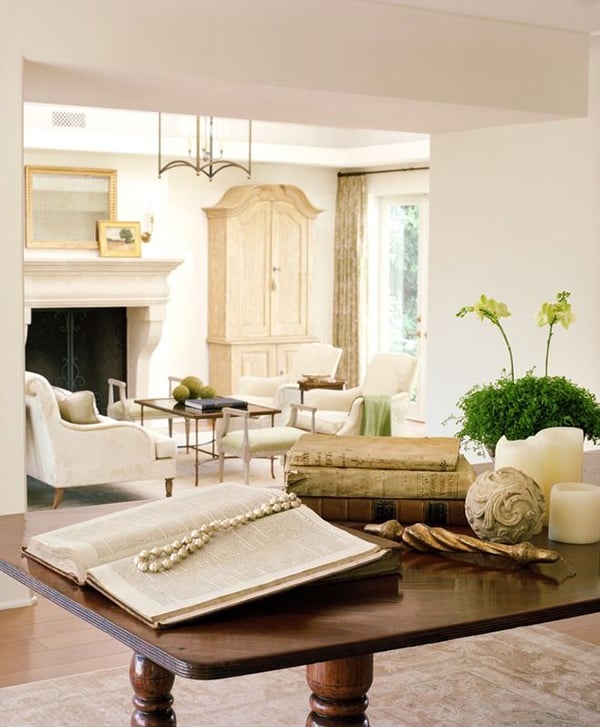 5 Ways to Fight the Green-Eyed Monster and WIN!
1. Create a home, not a house
A house is just a building, but a home is a place where memories are made, friends and family gather, and all who enter feel welcome and comfortable.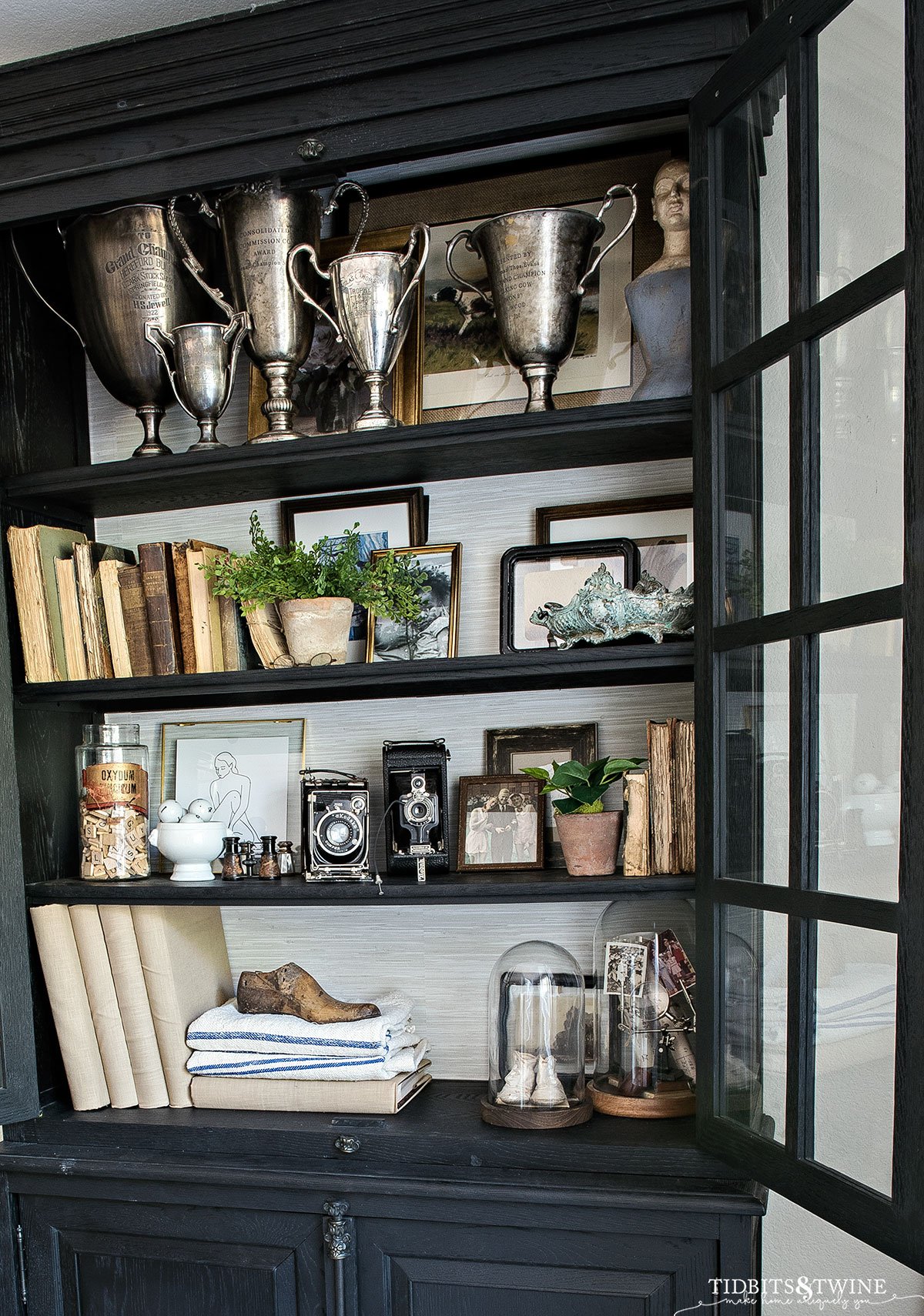 We have several model homes nearby and I like to visit them to get decorating ideas. Each time I visit I get a bit envious as to how all of the furnishings fit perfectly in the space and everything is so clean and organized.
But then I remind myself – no one lives there!
These aren't homes, these are just houses. The toys aren't scattered around because no one is playing with them. The sofa cushions are perfectly fluffed because no one is sitting on them. And the kitchen is spotless because their 6-year-old didn't try to pour their own juice, spill some on the floor, decide not to mention it, and then track it through the rest of the house!
Try to create a space that's comfortable for you and your family; a place where you can relax, unwind and be yourself. It doesn't have to be perfect to be a home. Remember, home is not a place, it's a feeling.
2. Make your house work for you
It's all too easy to get in the habit of trying to work around the way your home was built, but in reality, your home should function the way you live.
My aunt has so many dishes that Williams Sonoma would be jealous. So what did she do? She used her pantry to store and display her dishes and her cabinets for food storage. Why not? Or maybe an unused dining room should be converted to an office if you'll get more use out of it, or a living room converted to a play room.
If a space isn't working for you in your home, try to look at it from a fresh perspective and think outside the box as to how you can use the space so that it will work. There's no need to live within the confines of "traditional" especially when you'll be much happier if your house works for you, not the other way around.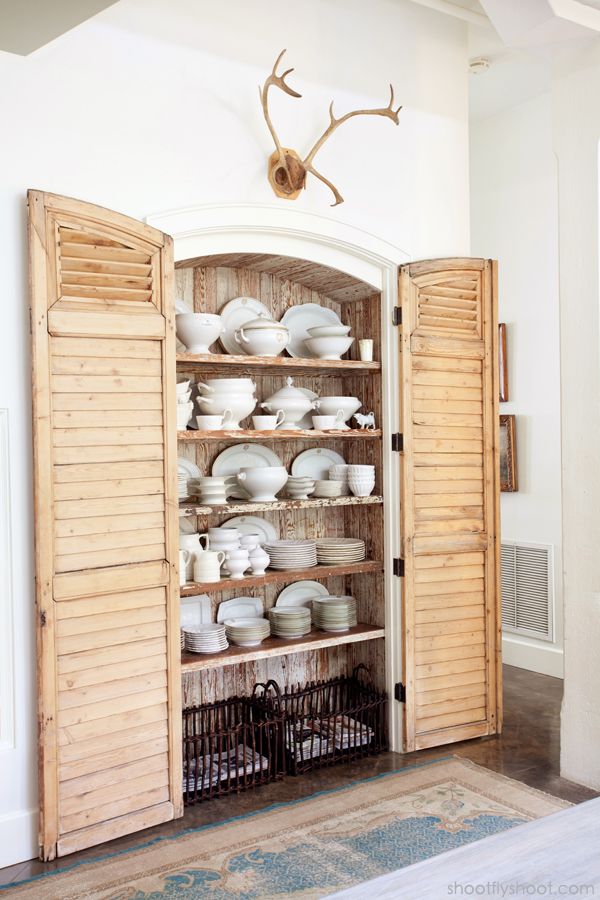 3. Accept the things you cannot change
This is true of our lives in general, but don't forget that it applies to your home, too. Learning to accept what you cannot change is a truly liberating feeling.
Yes, I wish my laundry room looked like the one below. Well, it's not going to happen. I have a small laundry room that is a pass-through between the garage and family room. It will never have a window, it will never be large, and I'm beginning to think it will never be organized! But it is what it is and I accept it just the way it is.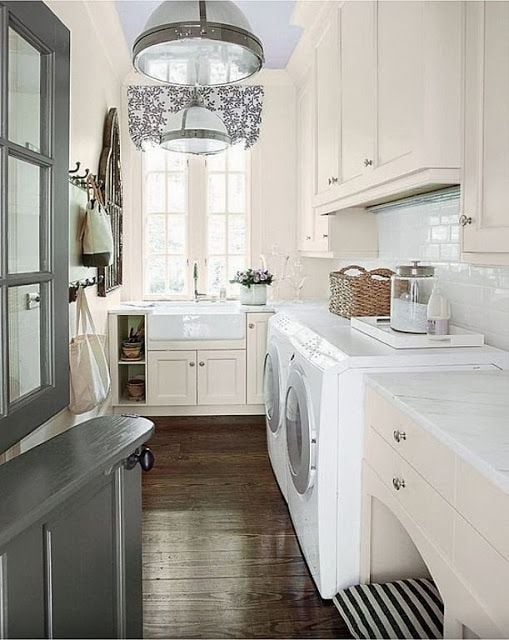 There is a difference between being inspired by something and being envious of it. Dream big, be inspired by others, but love and appreciate what you have.
4. Accentuate the positives
Every home has at least one positive, so play it up! And the great thing about decorating is that there are ways not only to accentuate the positives, but also to diminish the negatives.
When we moved into our last home, it has a very overgrown and ugly front yard. In fact, just after we moved in, a neighbor walking their dog came by and said along the lines of, "I think your home has the ugliest front yard on the block!" (Certainly not a nice thing to say, but sadly, it was true.)
But underneath the overgrowth and unsightly mess was actually a really nice piece of land. Hubby and I spent many weekends out front tearing out dying plants and replacing them with new plants and a new layout that better showed off the yard and our home. It was a positive that just needed a bit of attention and TLC.
Maybe your home is smaller than you'd like, but you might have an amazing view or fantastic yard! Or maybe your home is older than you'd like, but older homes often have more character and interesting architecture that you can play up.
Find what it is that you love about your home and show it off. The rest can be addressed with decorating tricks to fool the eye.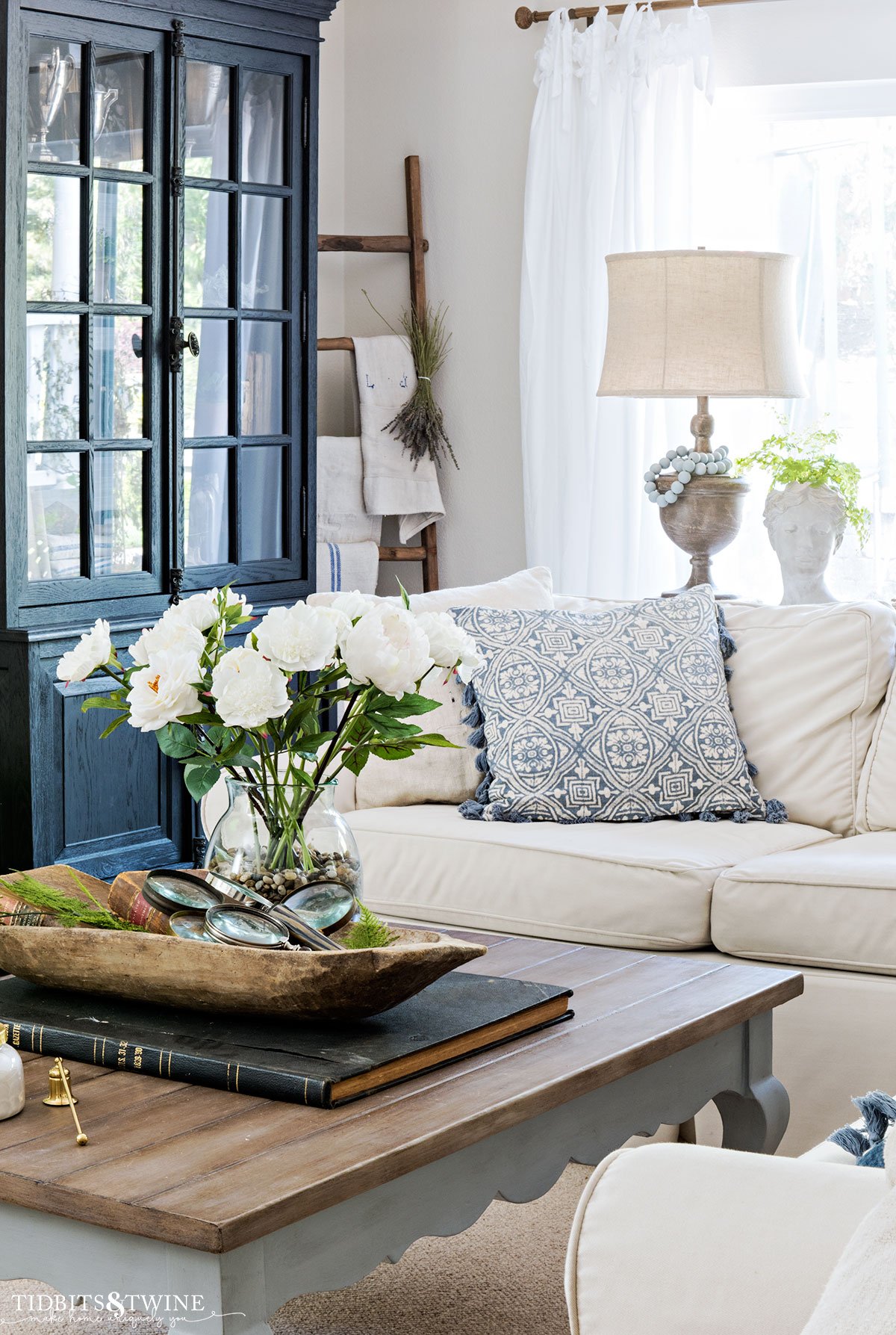 5. Surround yourself with things you love
Have you ever tried on an outfit or cut your hair in a way that just wasn't "you"? If so, you'll know that it can be uncomfortable when you feel your outside doesn't reflect your inside.
Similarly, our homes need to reflect who we truly are as a person, so surround yourself with things you love and that help to tell your story. That might mean you don't follow the latest decorating trends. So what? And it might mean that your home doesn't have a "traditional" decorating style. Don't sweat it! Your home is meant for you and your family and no one else.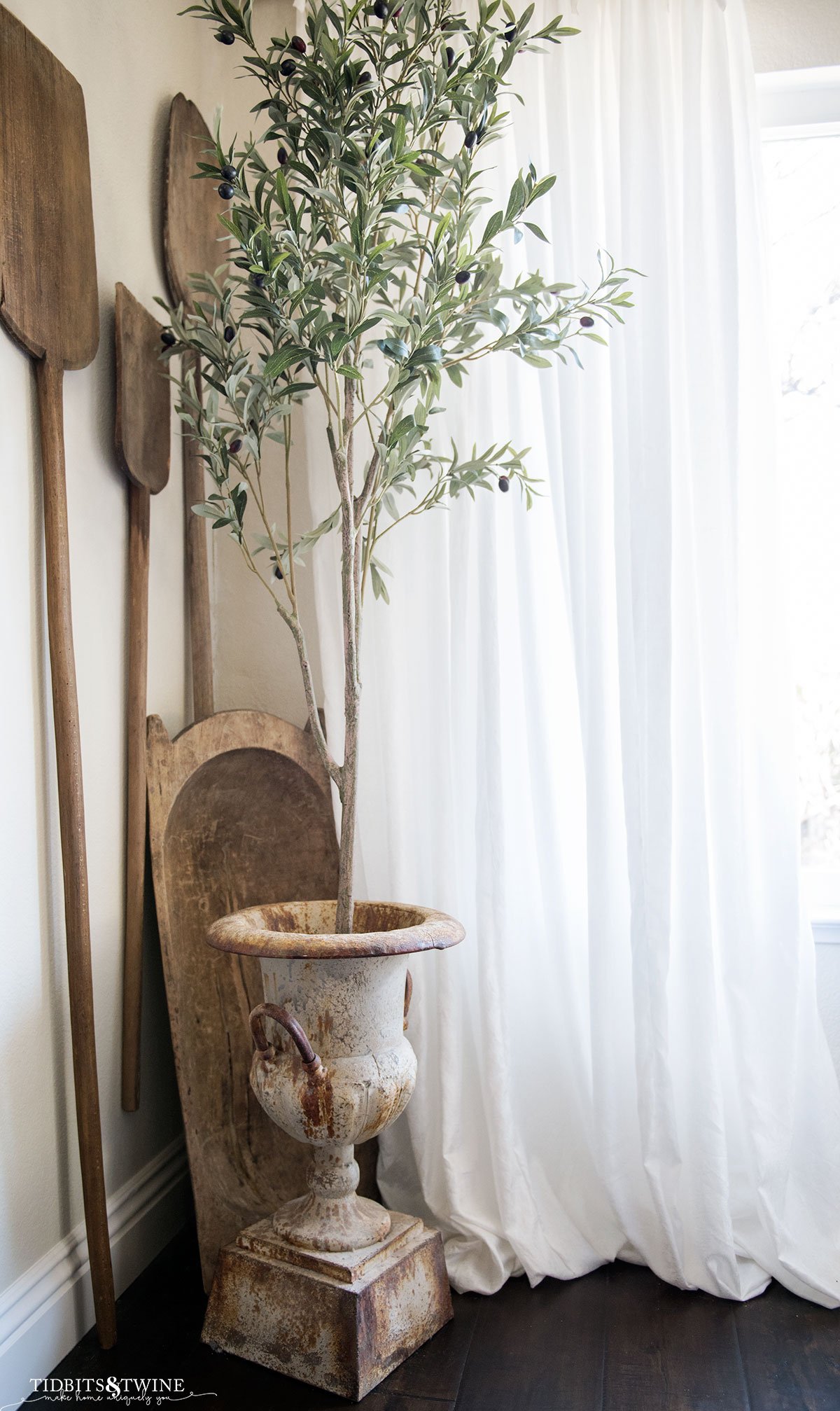 Jealousy and envy are just a part of life and we've all experienced them at some point or another. And I'm sure you'll still hear me say that I'm envious of this space or that, or wish I had this or that, but at the end of the day, it's important to remind ourselves of all the wonderful things that we have….and be grateful.
I hope everyone has a wonderful weekend!