A look at my predictions for interior design trends 2022. These 8 ideas are affordable, approachable, and adaptable so that your home can still reflect your personal style!
Believe it or not, it's that time of year again. The time of year when everyone makes predictions as to what we'll see happening in interior design for 2022. And of course, the predictions all depend on who you ask! Some say bold colors will be in, while others say it's all about neutrals.
So who is right?
Well, that's the thing about predictions. No one knows until after the fact. But, I've done my own research and created my own list of eight interior design trends for 2022 that I think will resonate most with my readers.
Should You Follow the Trends?
Personally, I can't say that I really follow the trends. But the truth is, I can't help but be influenced by what I see in the stores and online. So while I might not set out to follow a trend, sometimes, I see it and fall in love and the next thing I know, I've hopped on the bandwagon!
But I really only like trendy things that I think will have longevity. I don't want to wallpaper an entire wall with a bold geographic wallpaper one year, only to have it look dated and "out" the next. To me, the best trends are ones that inspire us and broaden our interests, but that have staying power.
And these are the interior design trends 2022 that I think you watch!
1. Green Paint Colors
I love seeing what paint colors the various "color experts" choose as the colors of the year. Often, they don't agree with one another but this year, almost all (Pantone is the exception) agree that green is in!
According to Sherwin Williams, this year is all about Evergreen Fog. They describe this hue as a "versatile and calming hue, a chameleon color of gorgeous green-meets-gray, with just a bit of blue. It's a simple but sophisticated wash of beautiful, organic color for spaces that crave a subtle yet stunning statement shade."
I personally love this color. It's very moody and sophisticated and would look great for a bathroom, study, entry or even a bedroom.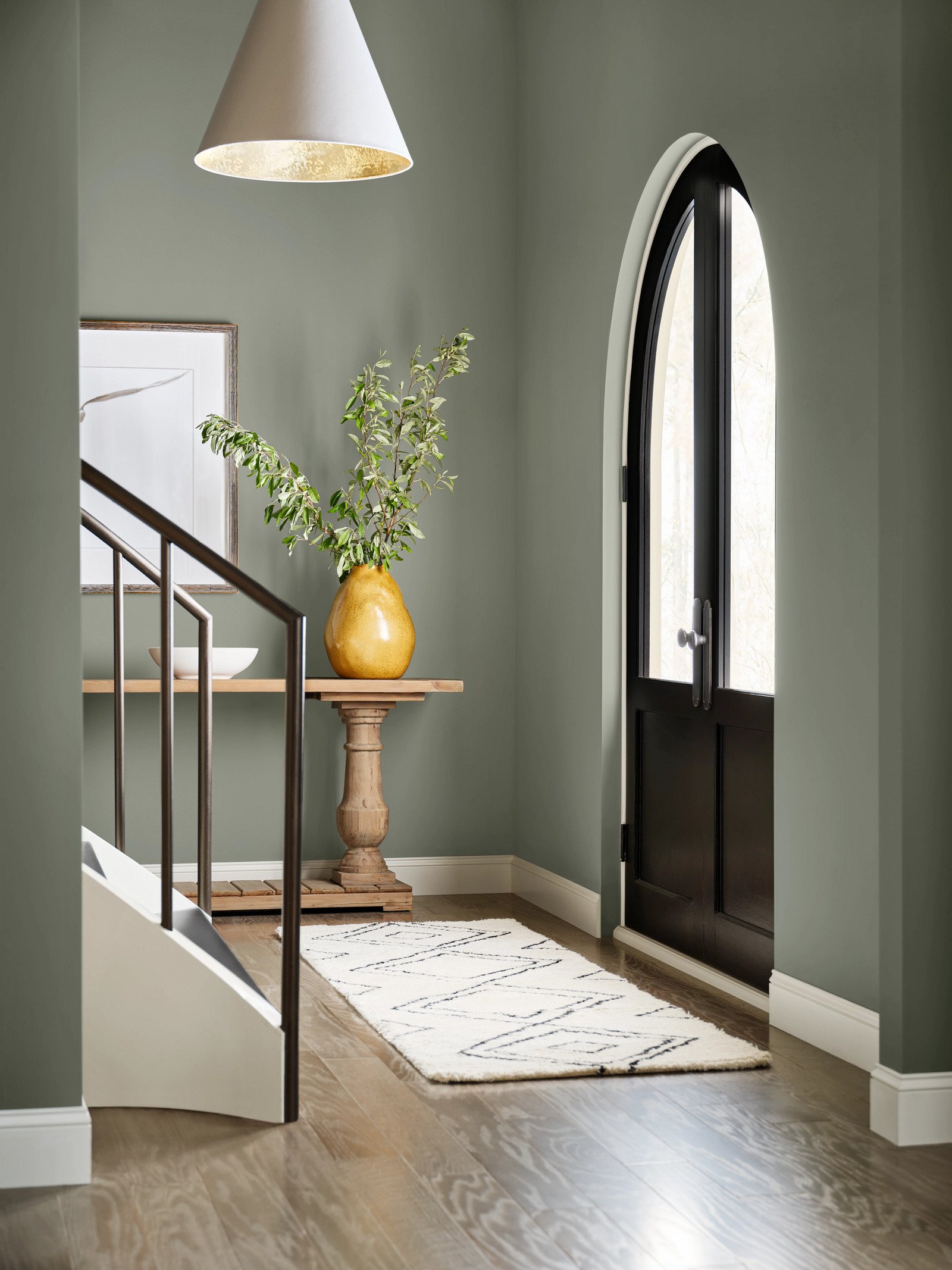 Benjamin Moore's color of the year is October Mist. This is a soft sage that they describe as, "Evoking the silver-green stem of a flower, October Mist creates a canvas for other colors –
and your imagination – to blossom."
This color can be looked at like a neutral, so it mixes well with other colors and is a calm backdrop.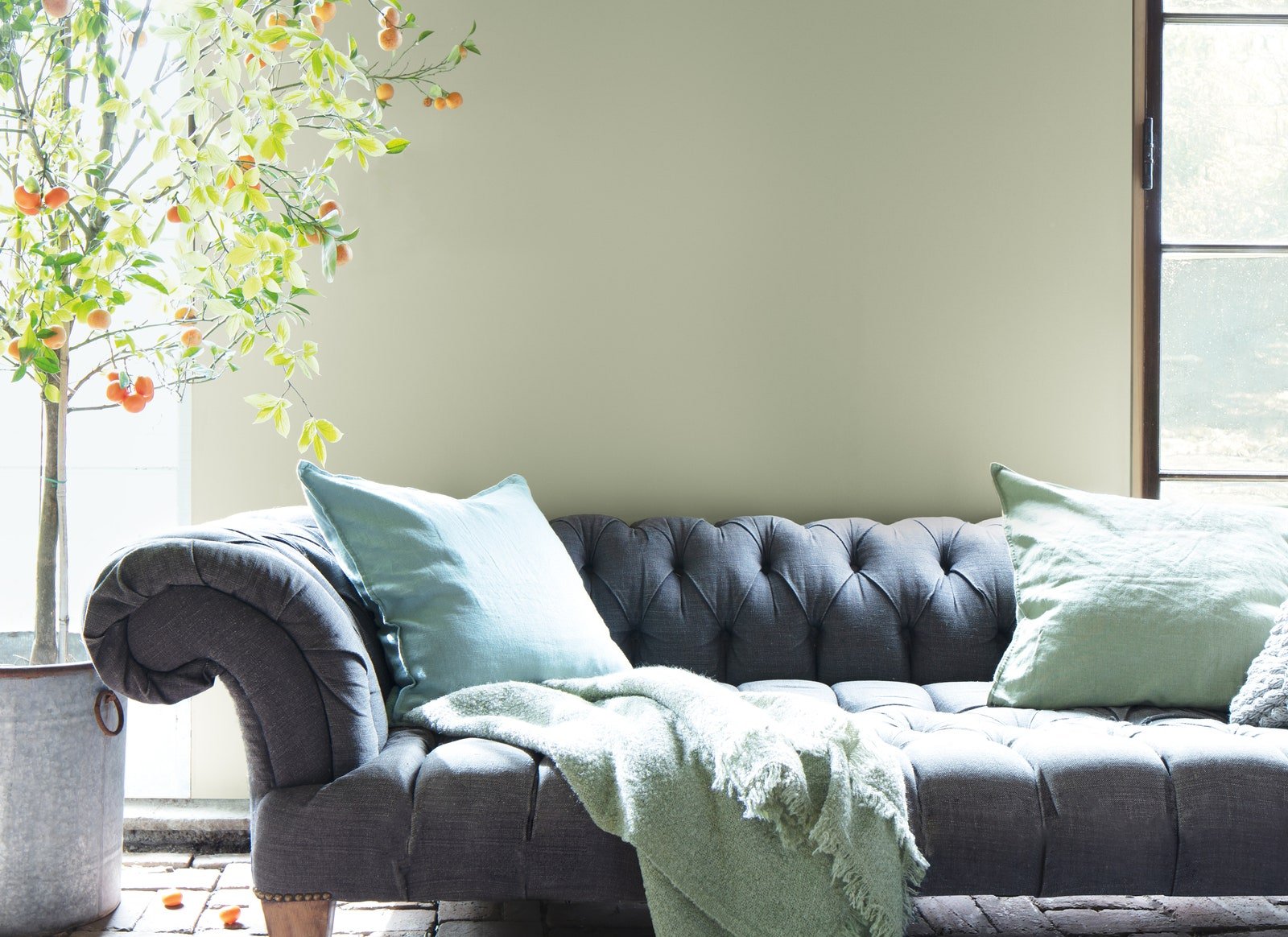 Lastly, Behr's 2022 Color of the Year is also a shade of green. It's called Breezeway and it's a cool, silver-green. Behr says the color is inspired by, "naturally stunning sea glass found on the shore of salty beaches."
To me, this color looks more energetic and youthful, so I wouldn't incorporate it on a large scale in my own home.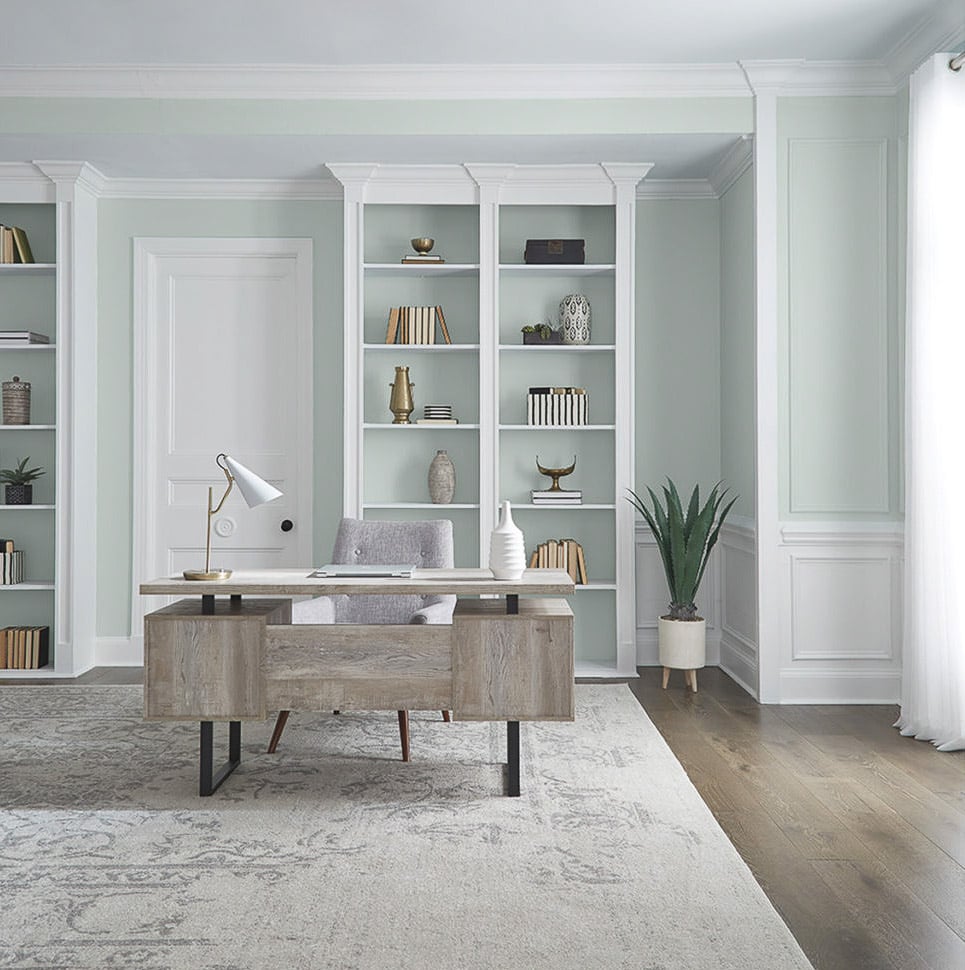 Pantone is the one color expert that chose a completely different color for 2022. Pantone's 2022 Color of the Year is called Very Peri and it's a periwinkle shade that encompasses "the qualities of the blues, yet at the same time possessing a violet-red undertone." To me, this color would work best in fashion, but not so much for home decor.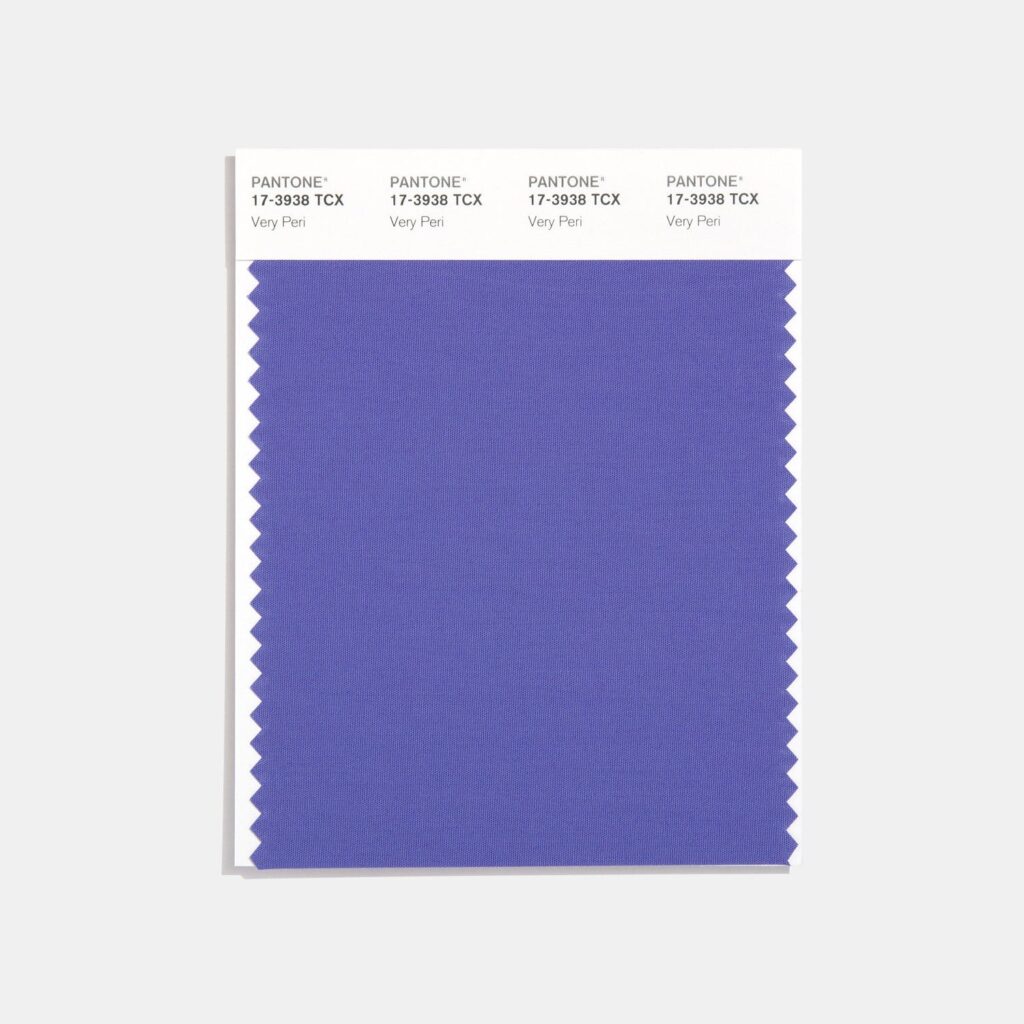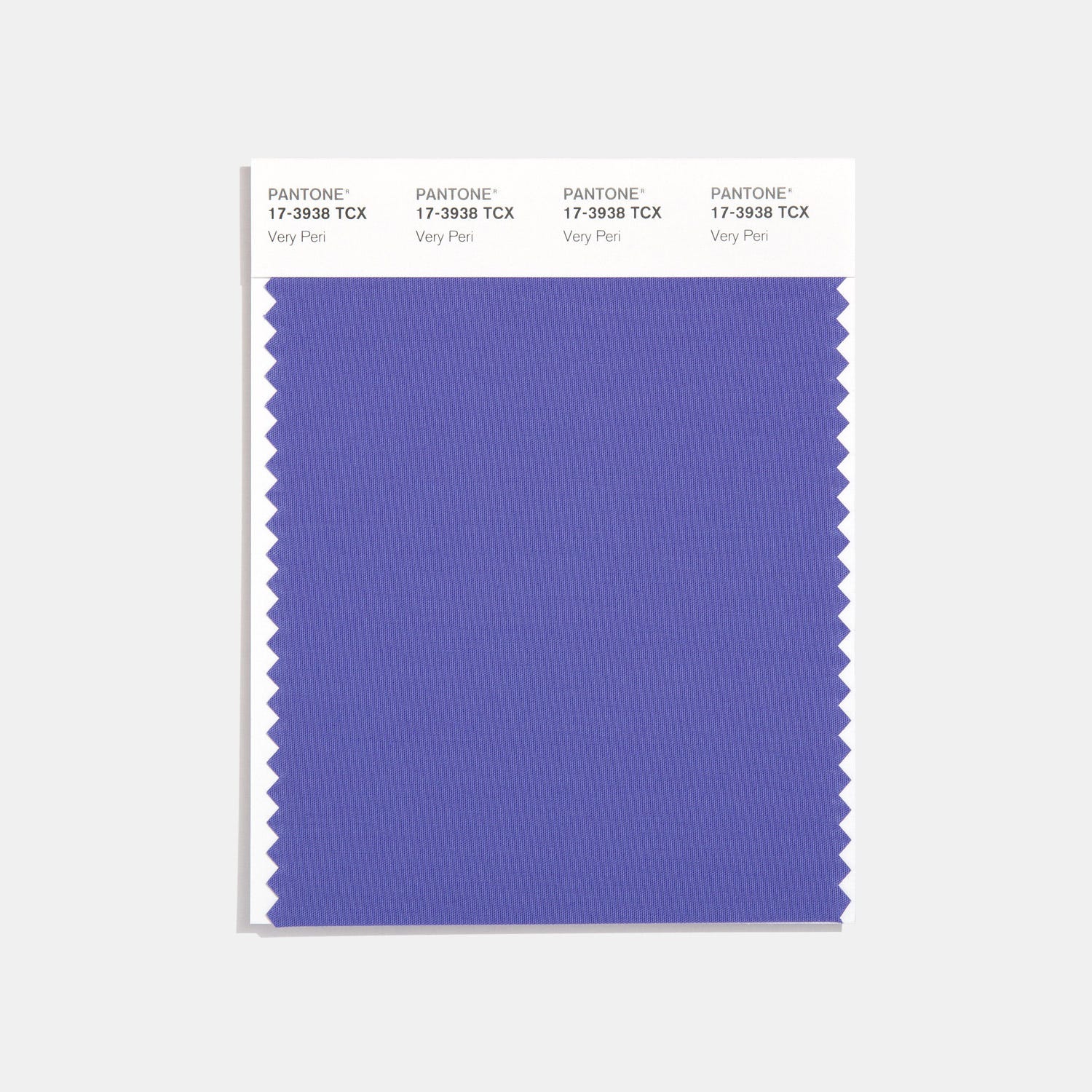 I do think that varying shades of green will become more popular in the home, whether incorporated via paint on the walls or accessories.
This post is updated each year to include the latest French finds. Affiliate links included for your shopping convenience. You can read my full Disclosure Policy here.
5 DECORATING TIPS You Should Know!
Get my FREE 5-day email guide and join the 10,000 subscribers who already receive the weekly decorating tips and exclusive art!
2. Warm, Nature-Inspired Accent Pieces
Nature is relaxing and grounding and during these uncertain times, I think we'll see more nature-inspired hues in our homes. When you think about nature, it includes varying shades of blues, browns, and greens; creams; grays; and terracotta. These colors work wonderfully in the home and are classic options for furnishings, rugs, accessories, and even walls.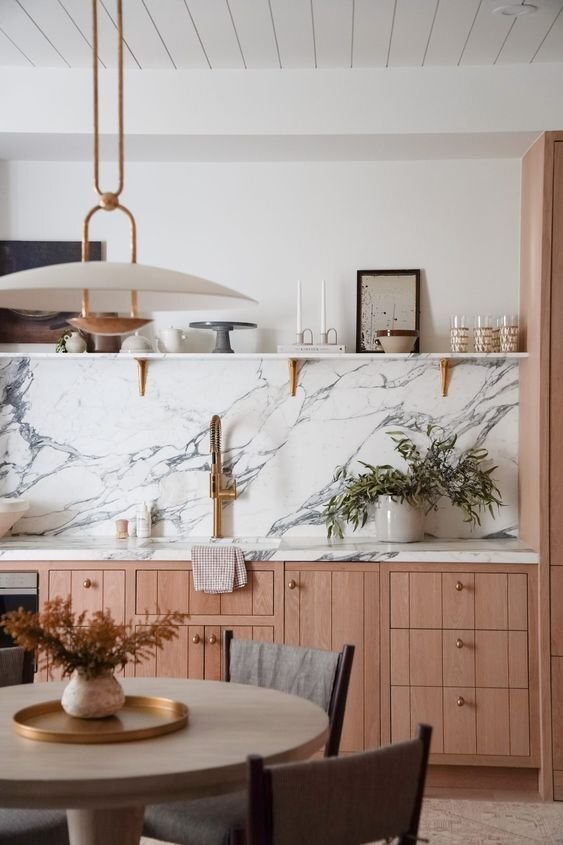 There are so many great accessories that incorporate warm, nature-inspired tones. Here are some of my favorites.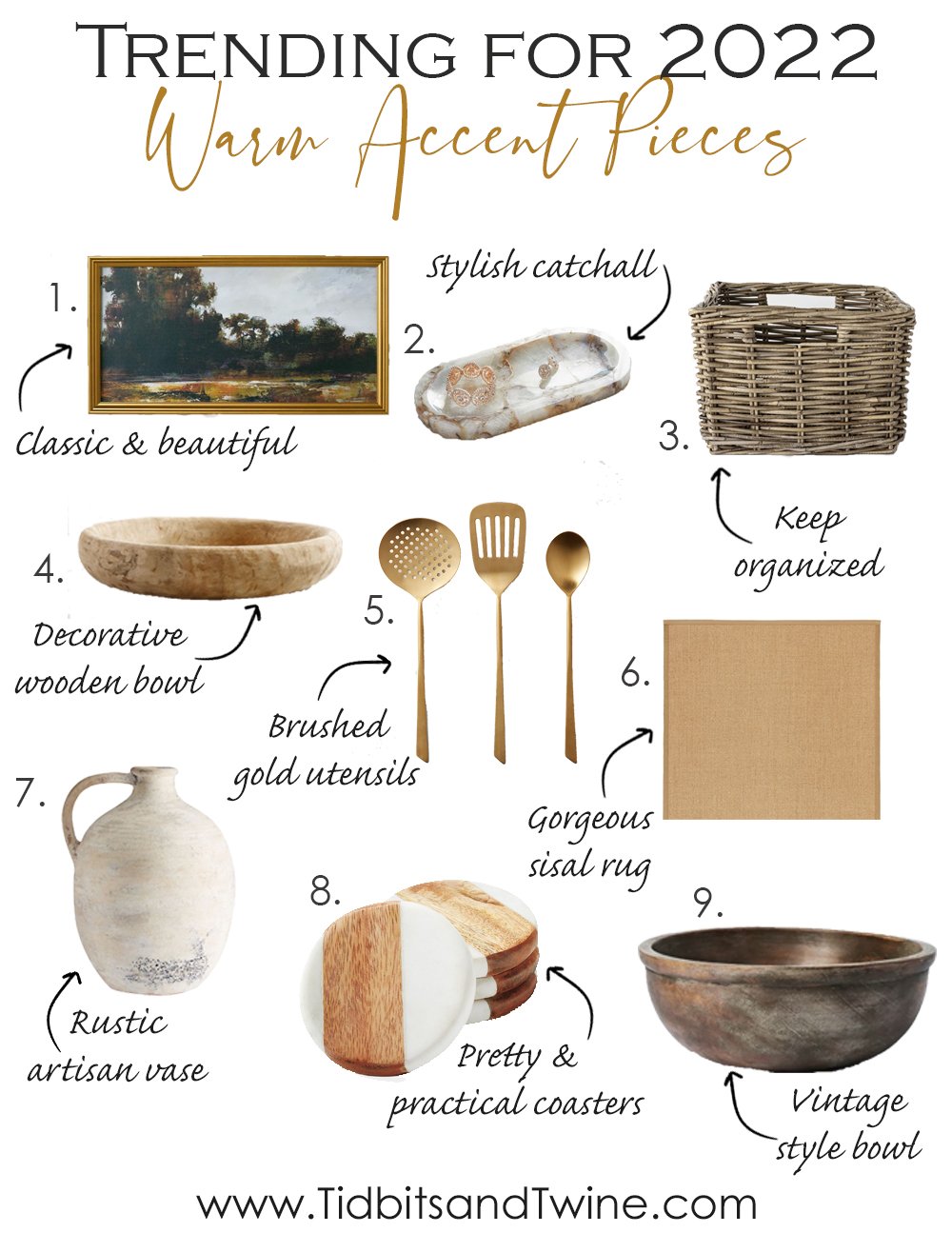 Sources: 1. Framed art 2. Stone catchall 3. Wicker basket 4. Wooden bowl 5. Gold utensils 6. Sisal rug 7. Artisan vase 8. Marble coasters 9. Vintage bowl
3. A Mix of Vintage
I always love to mix vintage pieces with newer items, so this trend is right up my alley! Right now, vintage is making a comeback for a couple of reasons. One is that supply chain issues make purchasing new quite difficult. Wait times for furniture can be months, making secondhand shopping a popular alternative.
Also, with people spending so much time at home these days, there's a desire to personalize our spaces and make them look unique. Incorporating vintage pieces is a great way to create a unique space! Plus, their worn look and patine help to add texture and bring a warmth to the space, playing off the other 2022 home decorating trends.
So whether you buy a vintage sofa or take an old side table and refinish it, there are a lot of options for how and where to incorporate vintage pieces.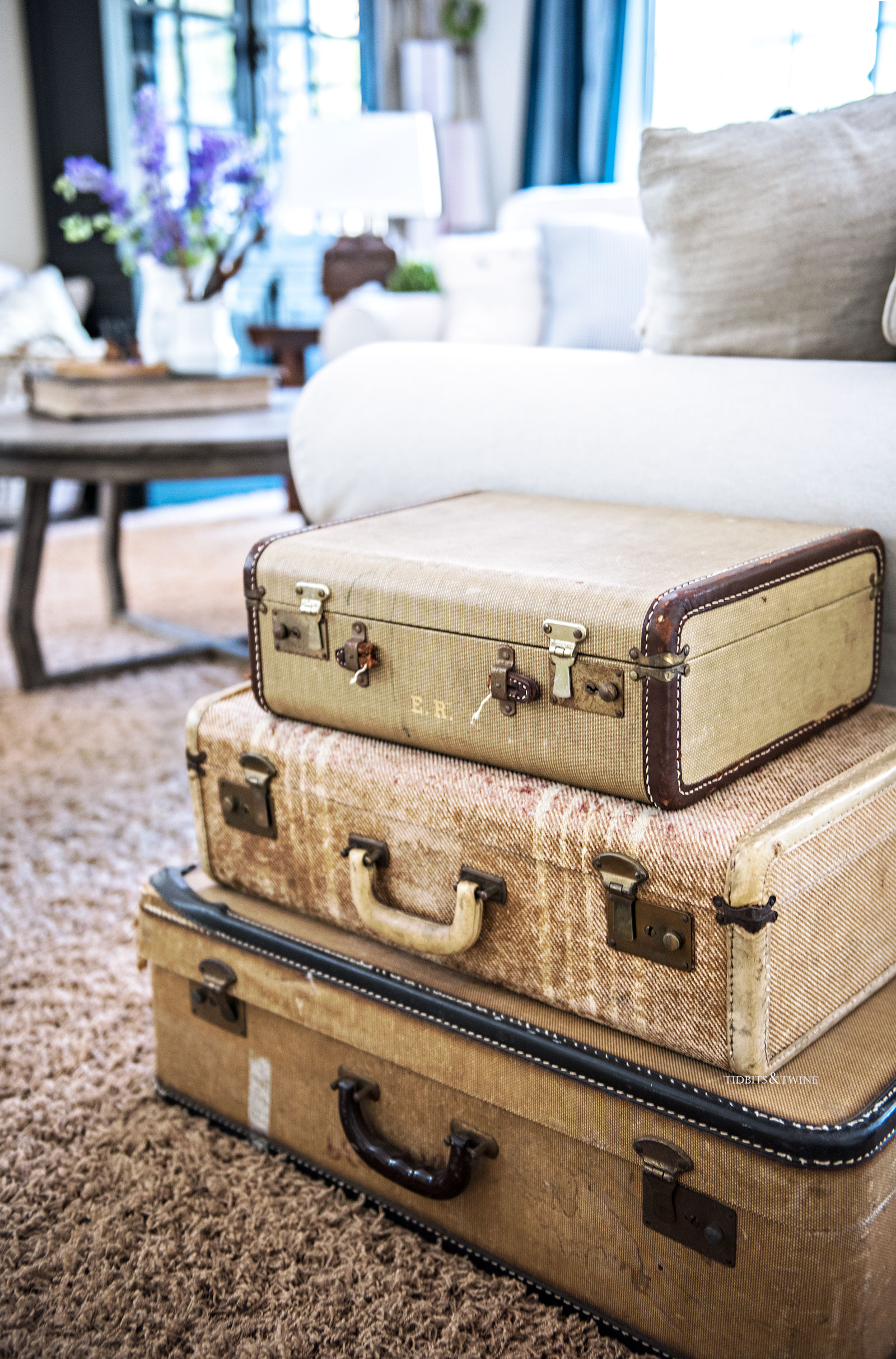 I even saw that one designer was predicting vintage books would be big in 2022. That's great news for me because I have vintage books in almost every room of my home!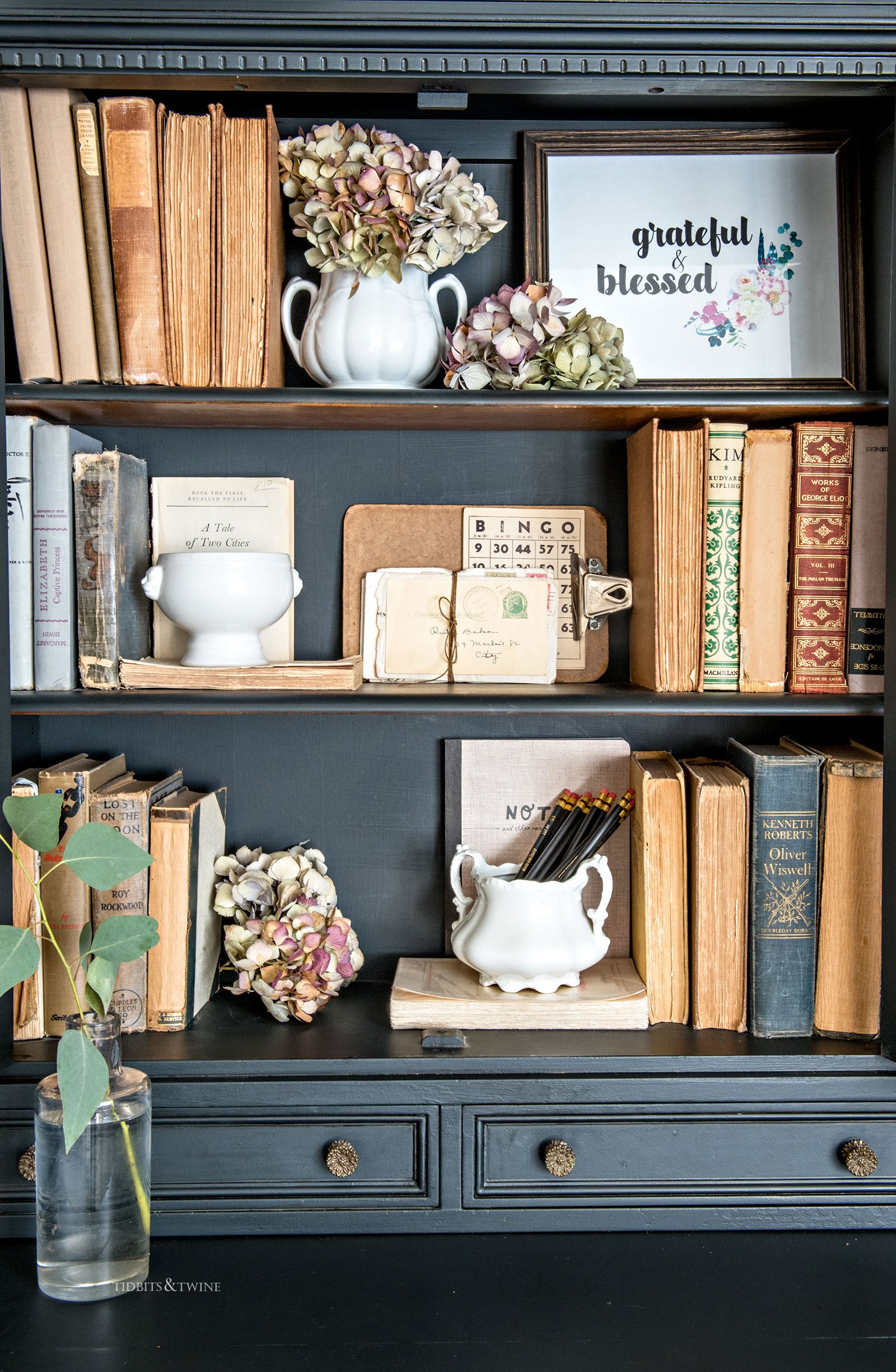 4. Maximalism
Goodbye Minimalism, hello Maximalism! For so long, the trend was to streamline home decor and spaces, but the pendulum is starting to swing in the other direction. With people staying home and personalizing their spaces, they are surrounding themselves with things they love and personalizing their spaces.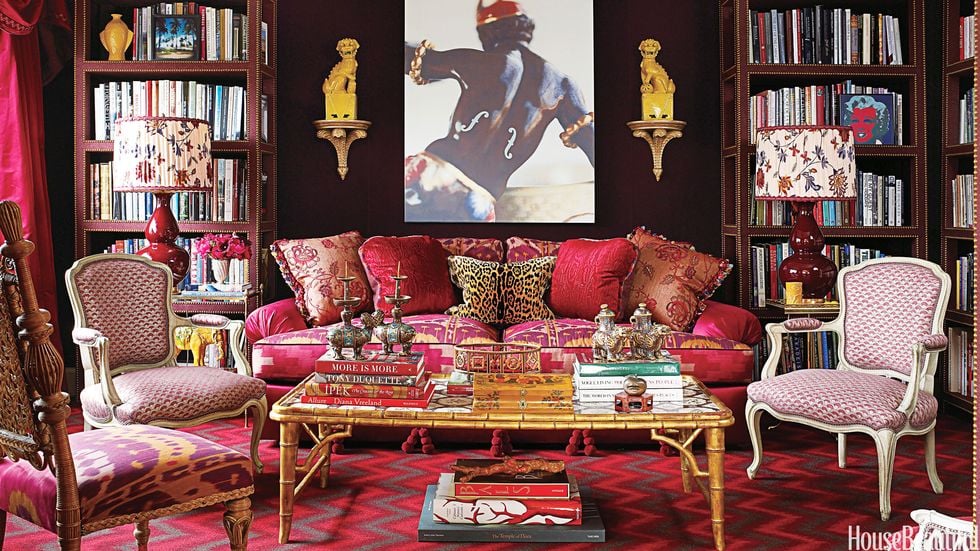 Are you curious to find out your design style? Take the quiz and learn more about your personal style!
5. Barkiture
Pet adoption was huge during quarantine as more and more people wanted a furry friend to keep them company. And let's be honest, we all love our pets and think of them as family! Another one of Pinterest's predictions was Barkitecture, which technically means the design of doghouses, but has been expanded to mean animal architecture.
In newer homes, pet washing stations in the laundry room remain popular, but people are also searching for ways to create pet spaces in their existing homes, such as dog rooms under the stairs.
6. Biophilic Design
Every year, Pinterest publishes its predictions based on search words and this year, biophilic is trending! Biophilic means connecting the outdoor and indoor spaces, or bringing the outdoors in.
You can incorporate this design trend by adding large windows or skylights. Or even simply ensuring that windows remain unobstructed by furnishings or window treatments! You can also use nature-inspired color palettes, which relates to one of the other trends for 2022. But one of the easiest ways to accomplish this trend is to simply incorporate more plants in your home!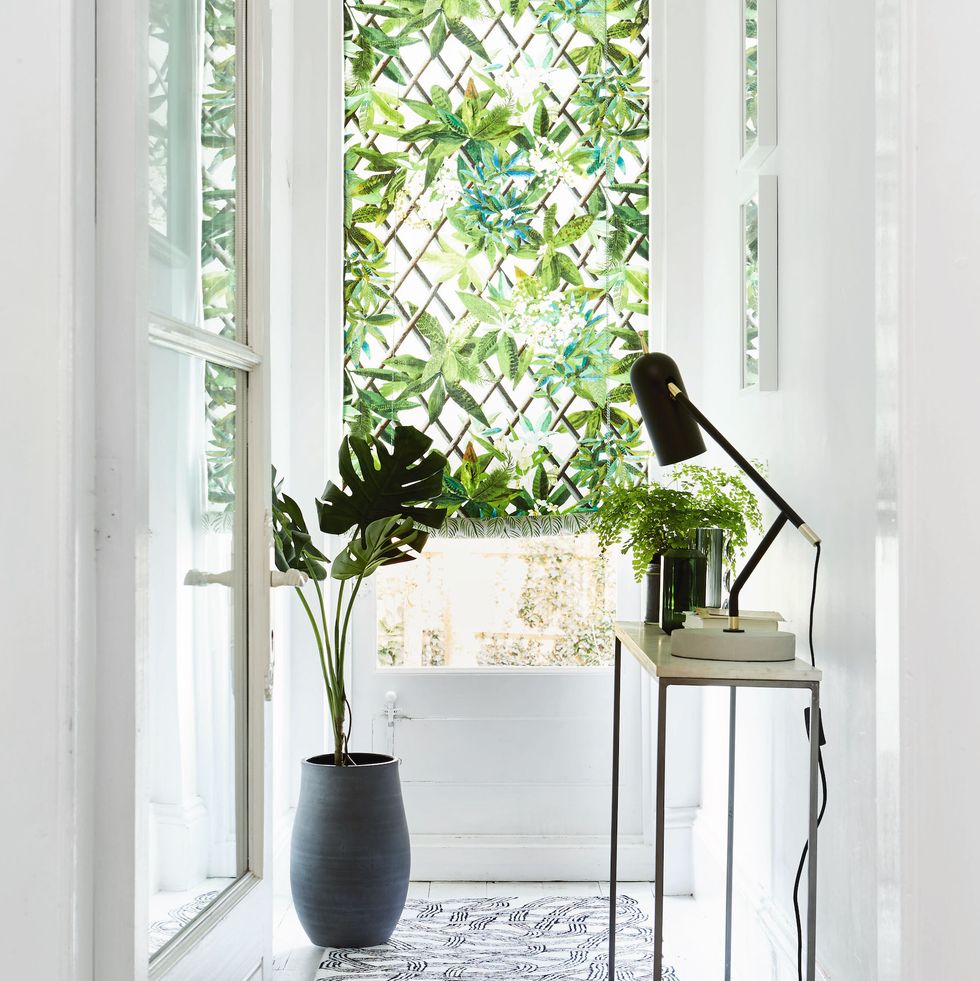 7. Curved Furnishings
Curved furniture evokes a feeling of softness and comfort, which is something we can all use these days! So expect to see more curved furnishings in 2022. Examples include this slipcovered curved back sofa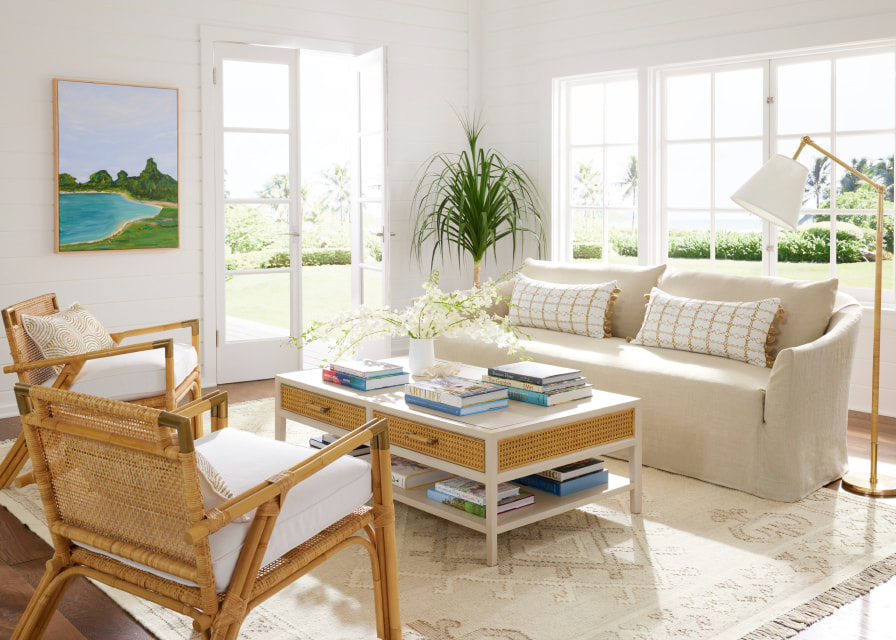 Or these wicker taper pendants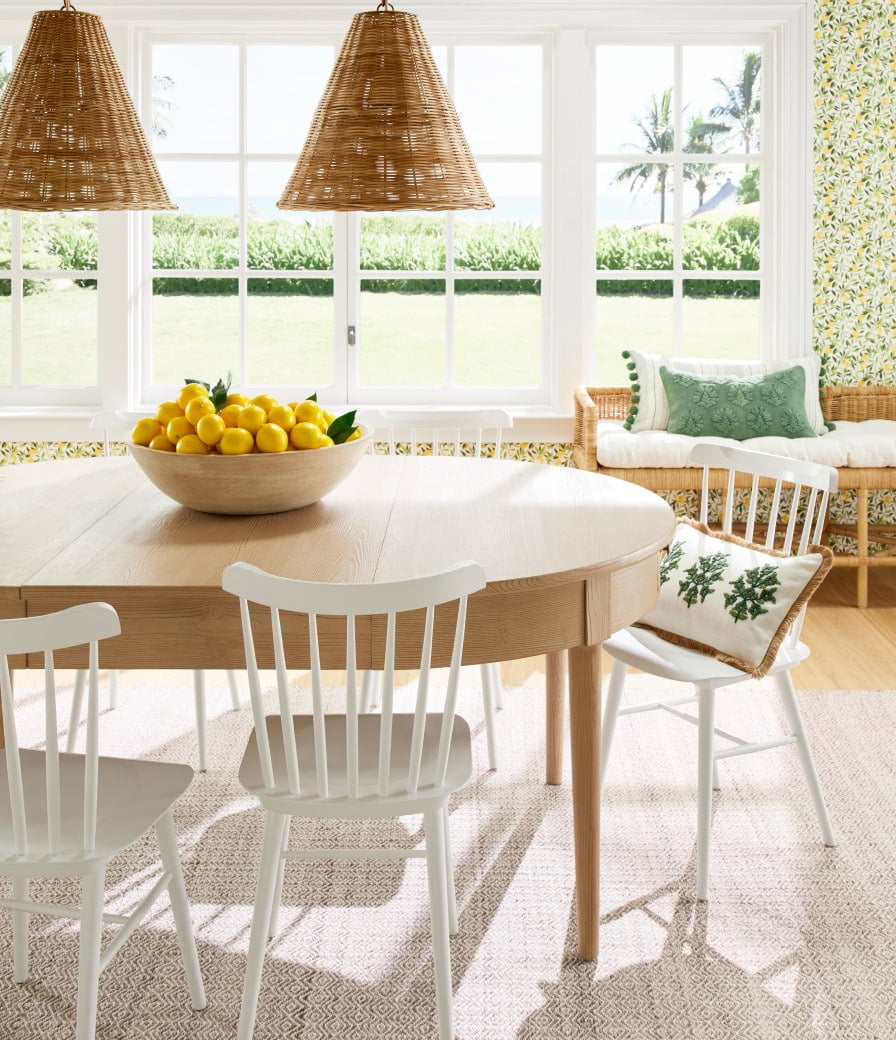 Or even this turned-wood bed and sculptural side table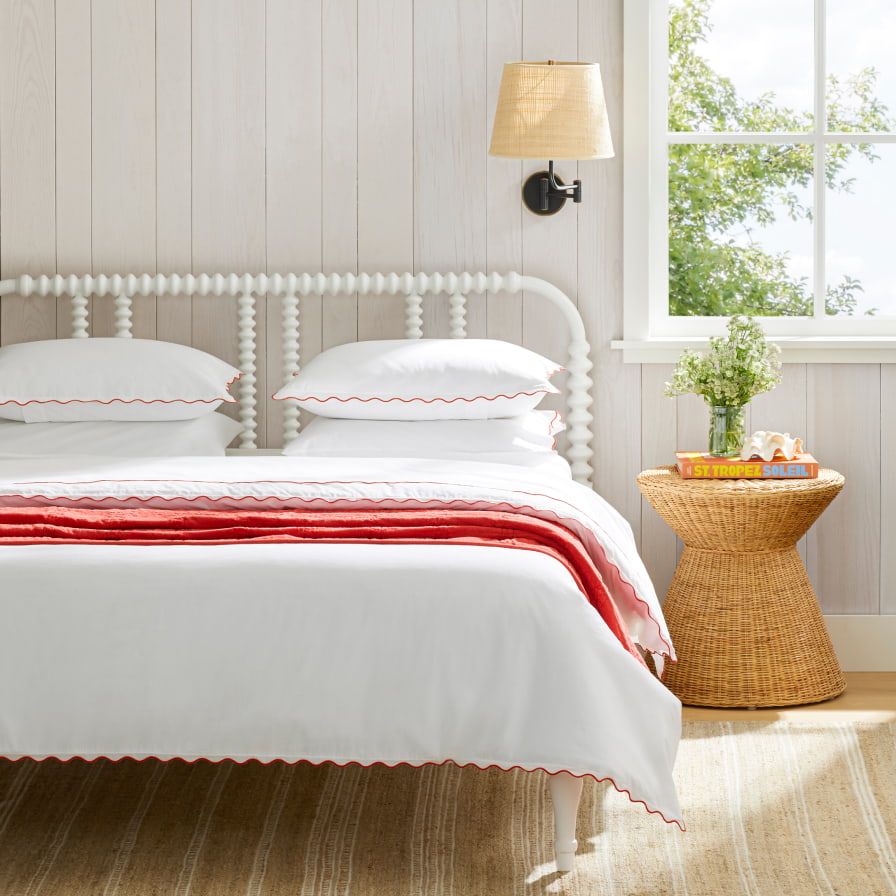 8. Texture Texture Texture
2021 saw a rise in natural textures like rattan, wicker, seagrass, bamboo, etc. 2022 will continue to see the use of texture rise, but it'll be a mix of textures. Whether it's patina from vintage pieces or plush velvets on curved furnishings, a mix of textures creates a warm and inviting space.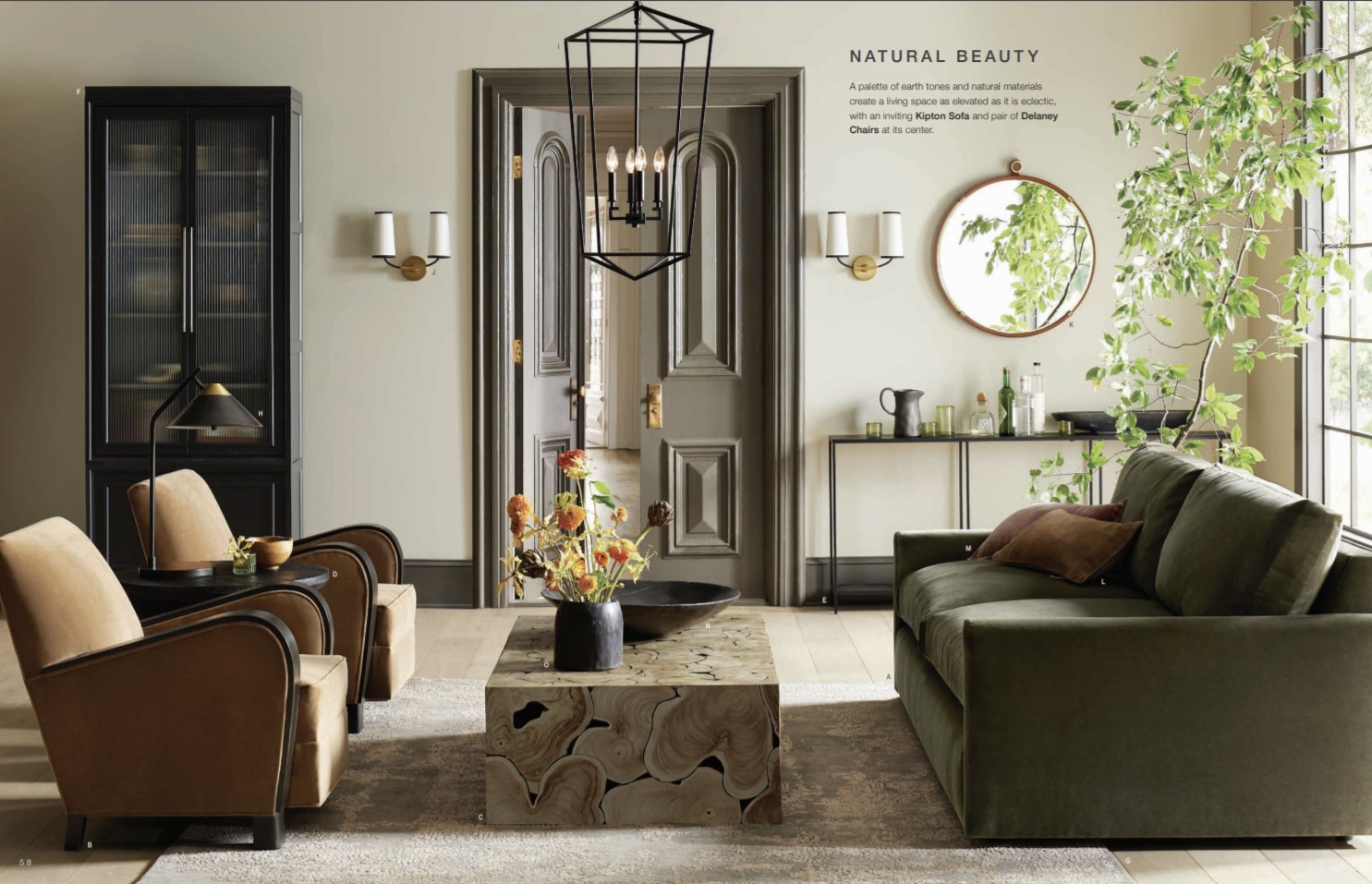 So those are my predictions for the best interior design trends 2022! Are there any here that you think you'll try?
More Decorating Tips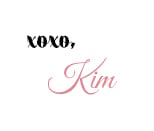 Join the Community
Let's keep in touch! Get exclusive artwork plus the latest news delivered directly to your Inbox!