Small rooms can be cozy and comfortable when done right. Or they can look cluttered and tight. So here are 8 easy tricks for how to make a small room feel bigger for any decorating style!
If you've ever lived in a small space, you know that every inch counts. You have to measure, plan, organize, and really think about each and every thing you bring into the space. But a small room doesn't mean that you have to love a minimalist style! No matter what style you love, there are a few tricks that can fool your eyes and mind into thinking your space is bigger, brighter, and roomier!
Have you ever looked around your home and wished it was….well…bigger? Moving might be an option for some, but for others, it's just not possible.
1. Use horizontal lines to elongate
Have you ever tried on a horizontal striped shirt and realized that it made you look wider? Well, horizontal stripes in our home have the same effect.
Literal stripes tend to have a more clean and modern look to them, but if that's not your style, you can still achieve the same effect. Try using a long console with a row of pictures above to create horizontal lines that draw the eye along.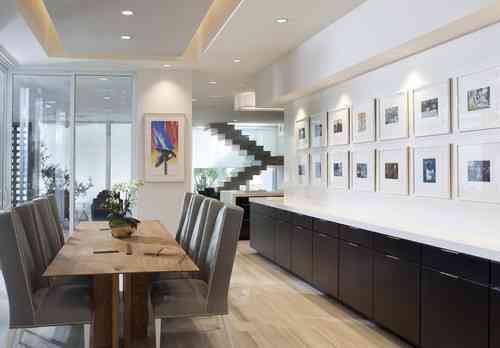 Or even a horizontal plank wall!
You can even plank the ceiling to help elongate the appearance of the room!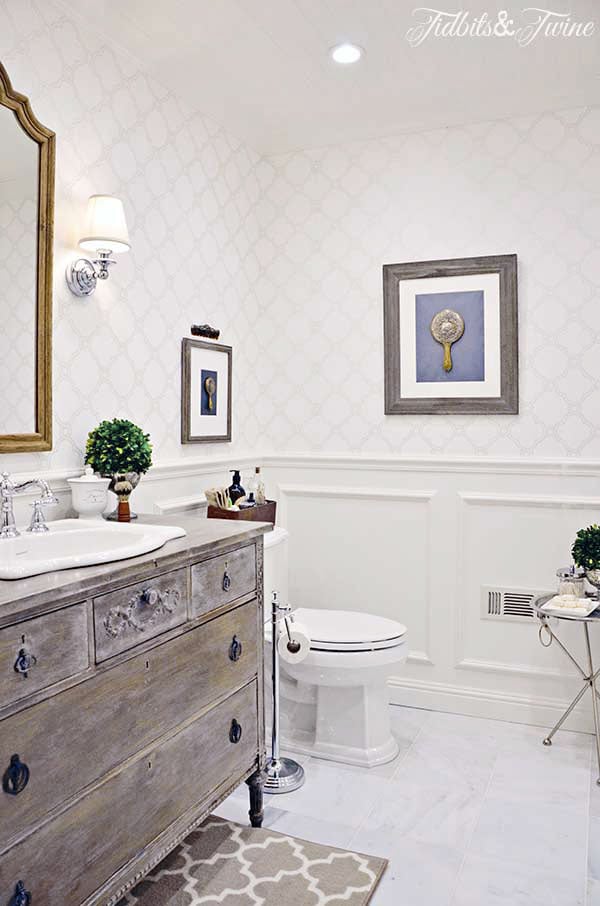 2. Hang drapes tall and wide for a larger window
Let the light shine in…and make your windows appear larger at the same time! Hang your curtain rod just below the ceiling or crown to give the illusion of a taller window. When open, have the edge of your drapes overlap your window by about 1″-2″ to make the window seem wider. Properly hung drapes are key for how to make a small room look bigger!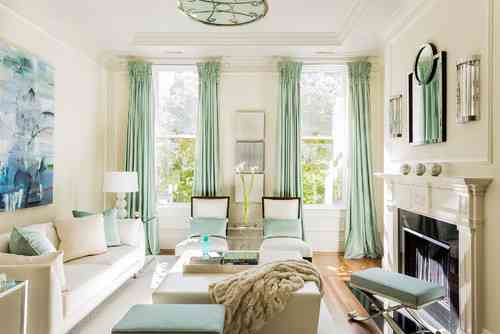 Here's a great side-by-side example of the effect found on Pinterest: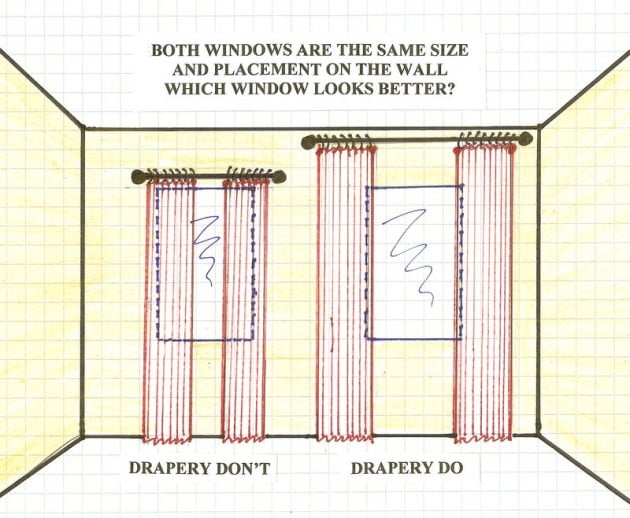 3. Bounce Light Around the Room
Now that your windows appear larger, it's time to bounce that light around the room and ensure that lighting is balanced throughout. Large mirrors help reflect light and act as a "faux window".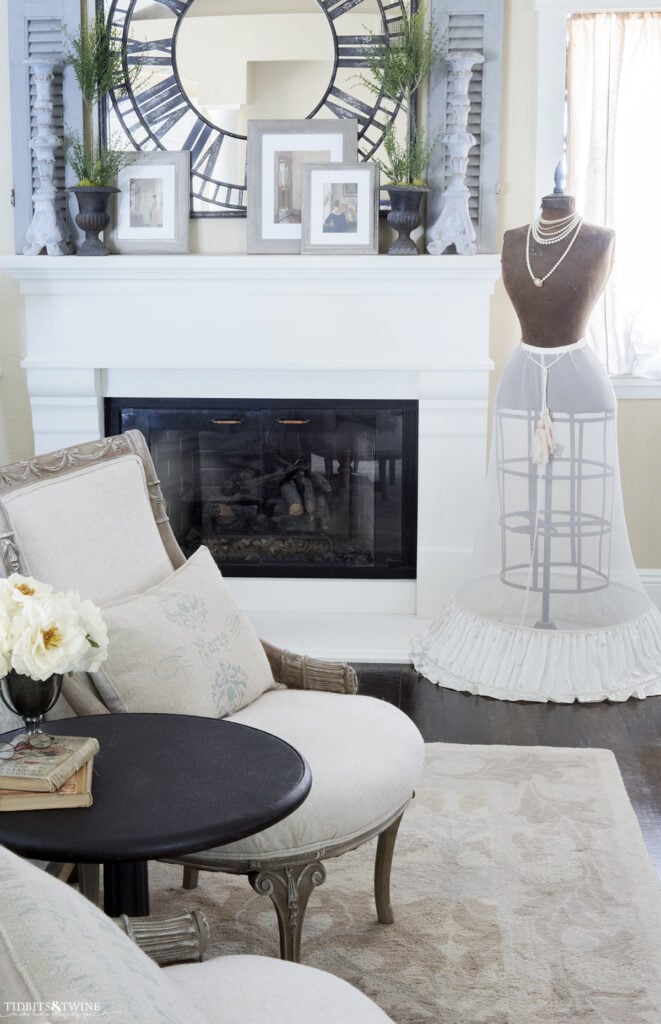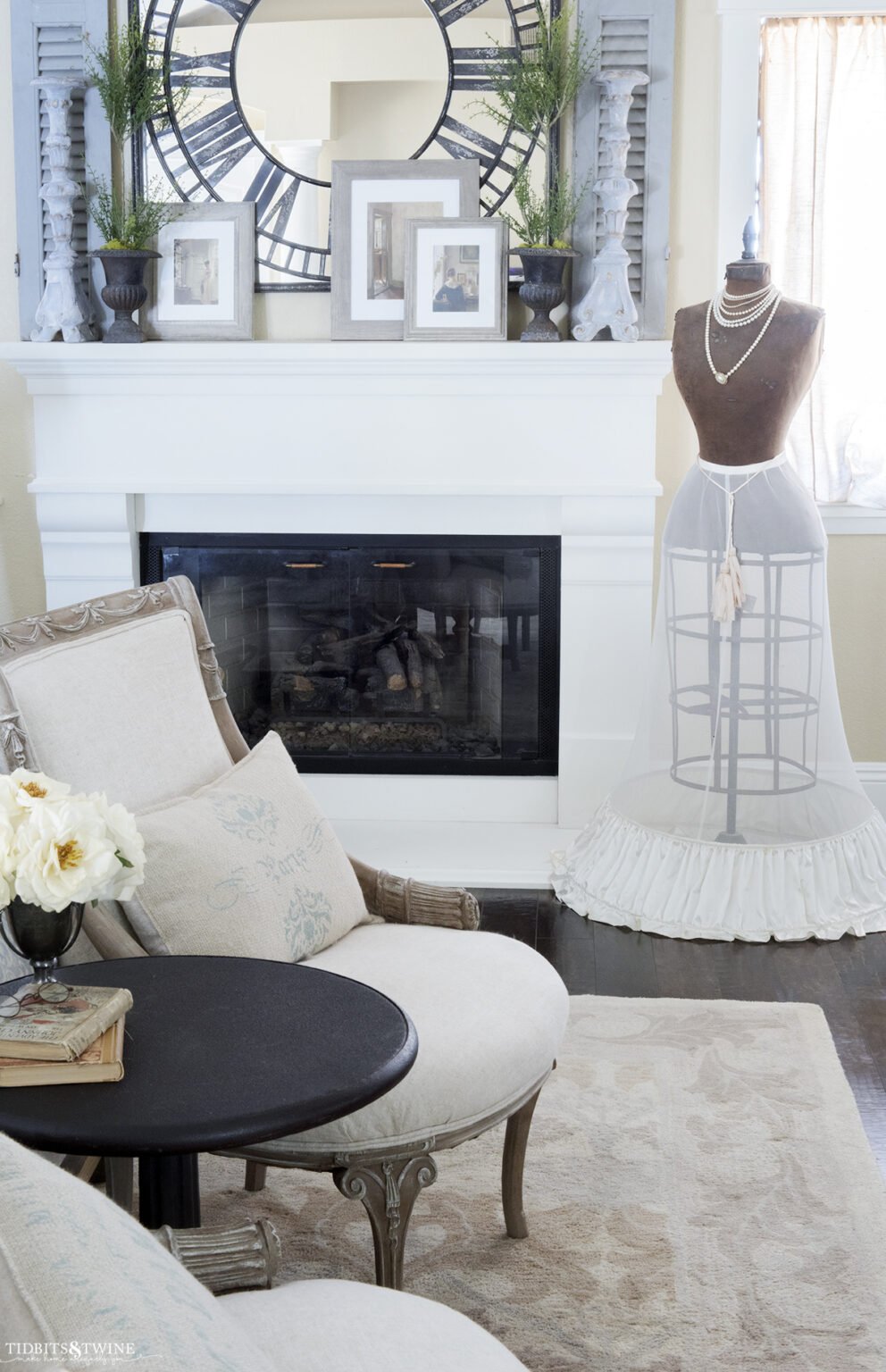 Lucite furniture is also a great option because it's functional, but doesn't visually take up any space and allows light to move through.
Lamps are also important to help ensure that the entire room is well-lit and allows every inch of that small space to light up and be seen!
4. Carry accent colors throughout
To help carry your eye around the room, be sure to use your accent color throughout. This allows you to take in the view of the entire space, not just a portion of it, which often happens if the use of an accent color is limited to just one area.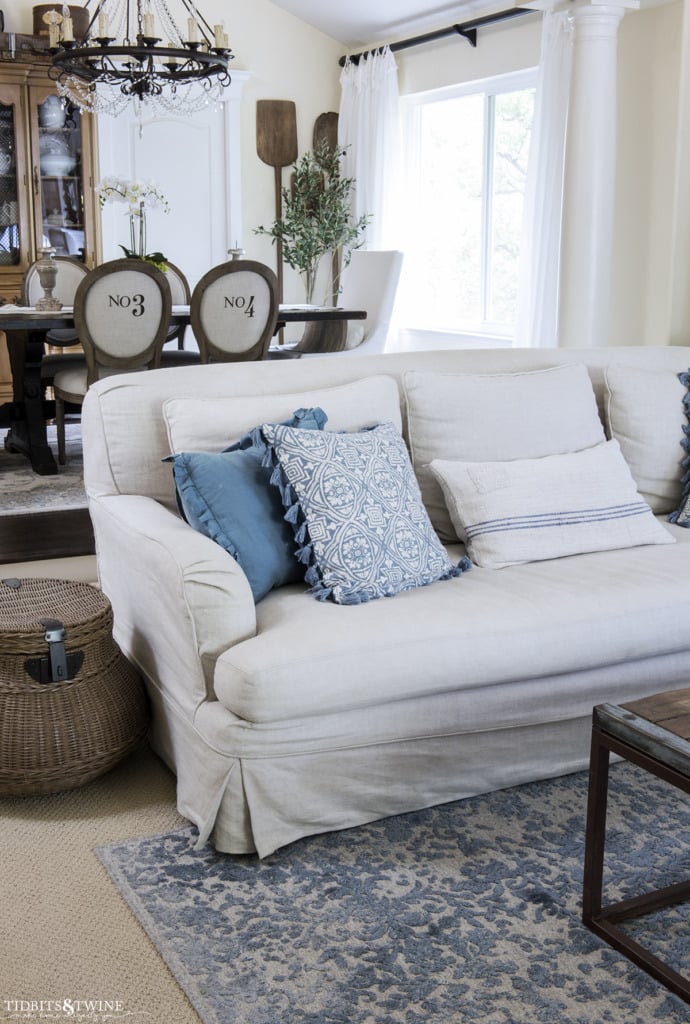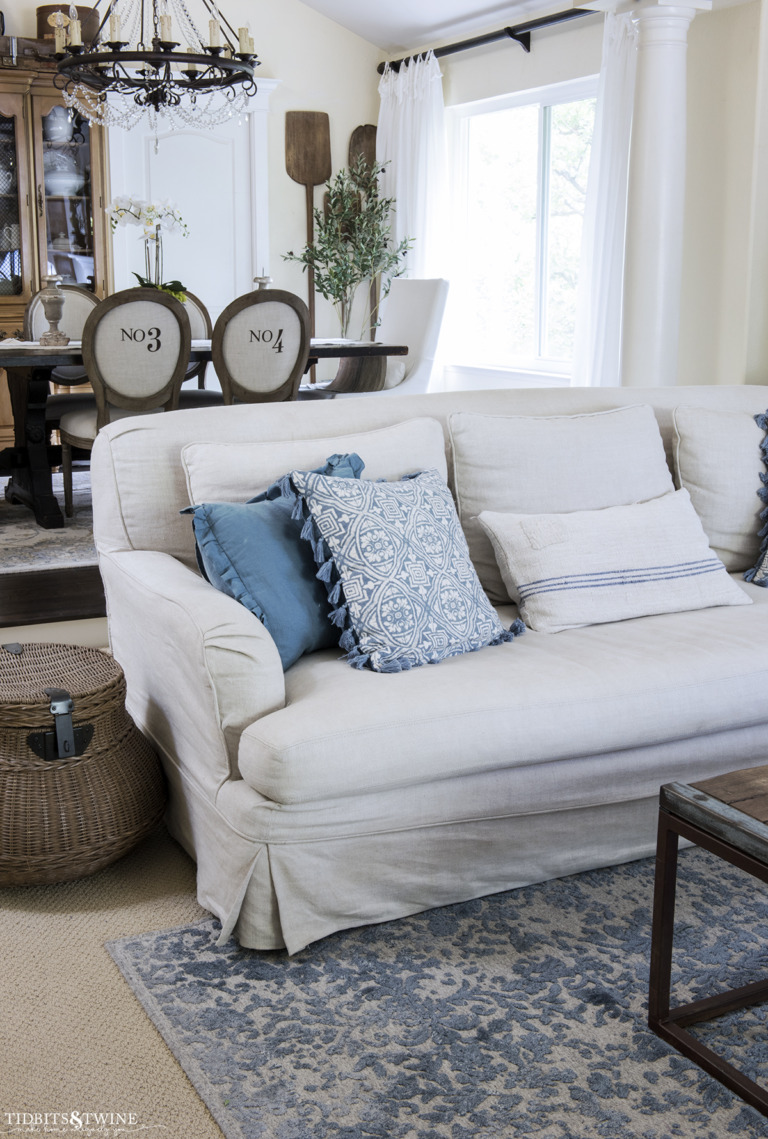 5. Move your furniture away from the walls
Many people think that to allow for as much floor space as possible, they should push furniture up against the walls. The problem with this approach is that your furniture then simply outlines the walls of the room and doesn't give it any depth or dimension. If you have room for a console, the addition can bring lots of personality to the room, but at the very least, moving your sofa even just a couple of inches off the wall creates shadows, which then gives the illusion of depth.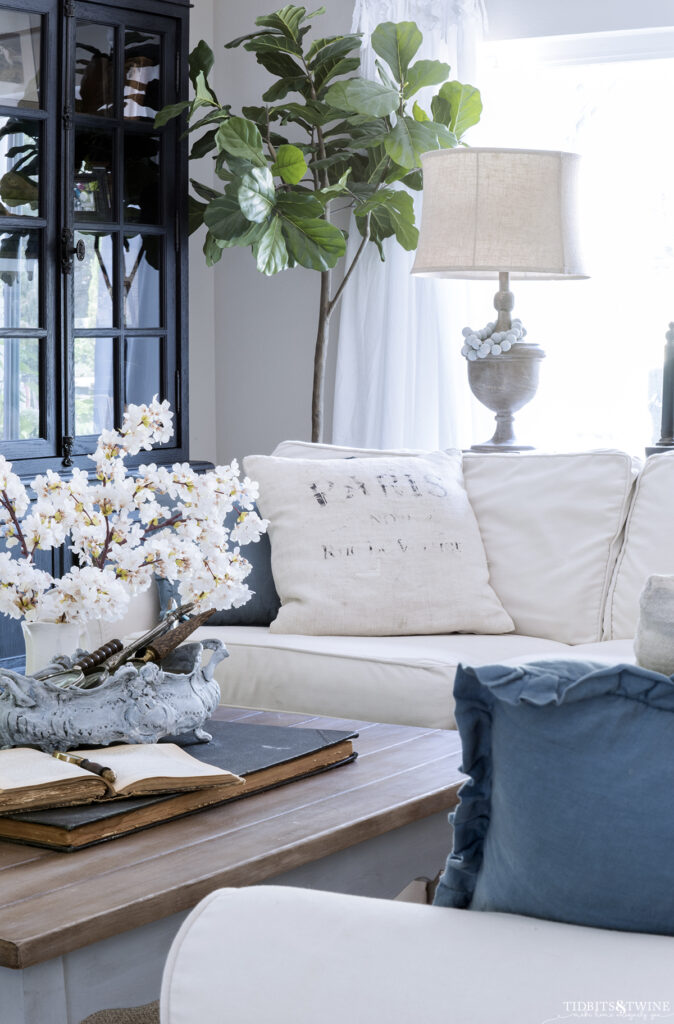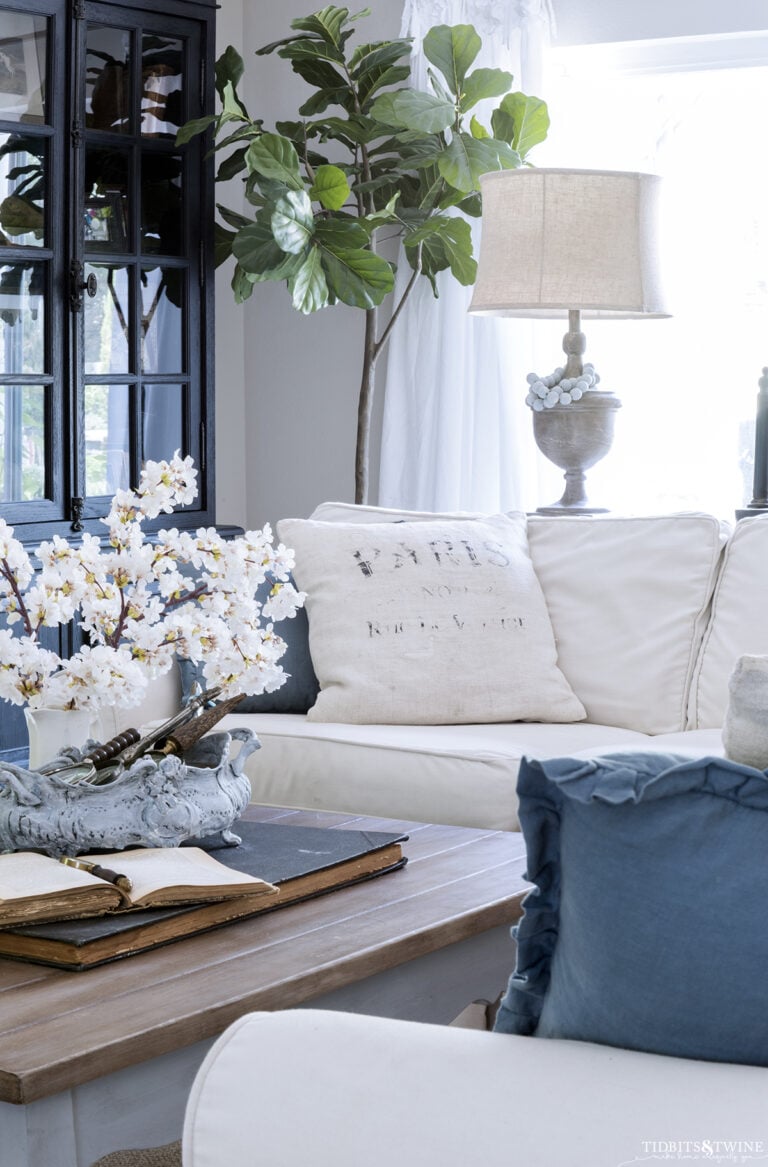 6. Mind your traffic flow
Oftentimes, furniture arranged such that the room is blocked off upon entering gives the feeling that the room is confined. This is also true if the arrangement of the furniture doesn't provide clear paths for walking. Give thought to traffic flow in a room and adjust your layout accordingly. Here's a handy Decorating Measurement Guide that tells you how much space for walkways, rugs, etc.
Also, be mindful that you don't include so much furniture in a room such that it feels crowded.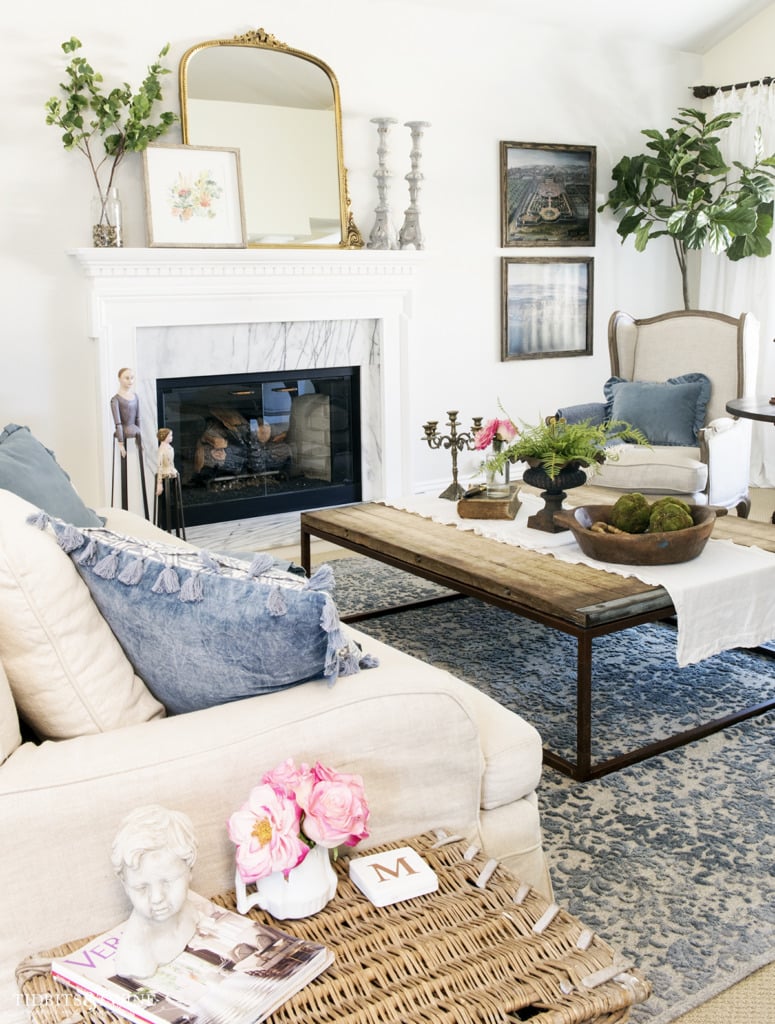 7. Cut the Clutter
Even if you aren't short on space, it's always good to look around and evaluate what you have on display in a room. Because over time, we tend to add but not remove, so every once in a while, edit, edit, edit!
In a small space in particular, though, look for furniture that can pull double-duty or has built-in storage. Also look for decorative, hidden storage options.


Another way to declutter? Use a few large accessories instead of multiple small ones. Or one large piece of art instead of a gallery wall. In general, larger, fewer decor items look less cluttered than multiple, small ones.
8. Pick the Right Proportion
Choosing the right size furnishings is a bit like Goldilocks – not too big, not too small, but just right. With a smaller space, it's important that the scale of your furniture be proportionate to the room itself. Avoid overstuffed, large-scale furnishings that take up a lot of visual space, not to mention floor space. Now, this doesn't mean you should find super small-scaled furnishing either. If your furniture is too small for the room, it can actually make your space look smaller! Instead, opt for furnishings that are proportionate to the space. Proportion is the key.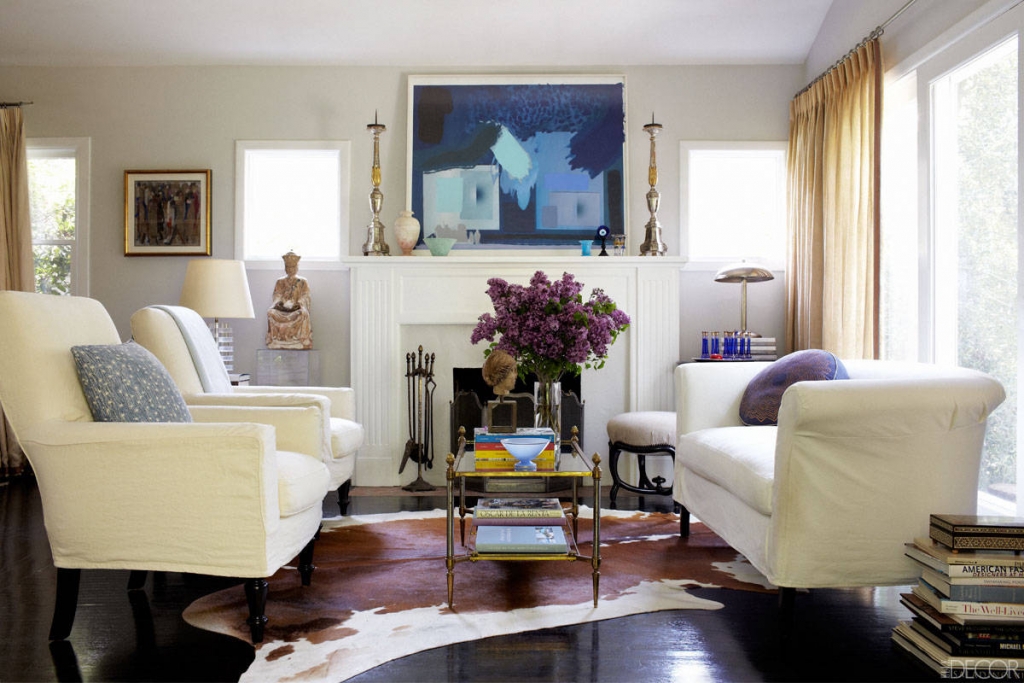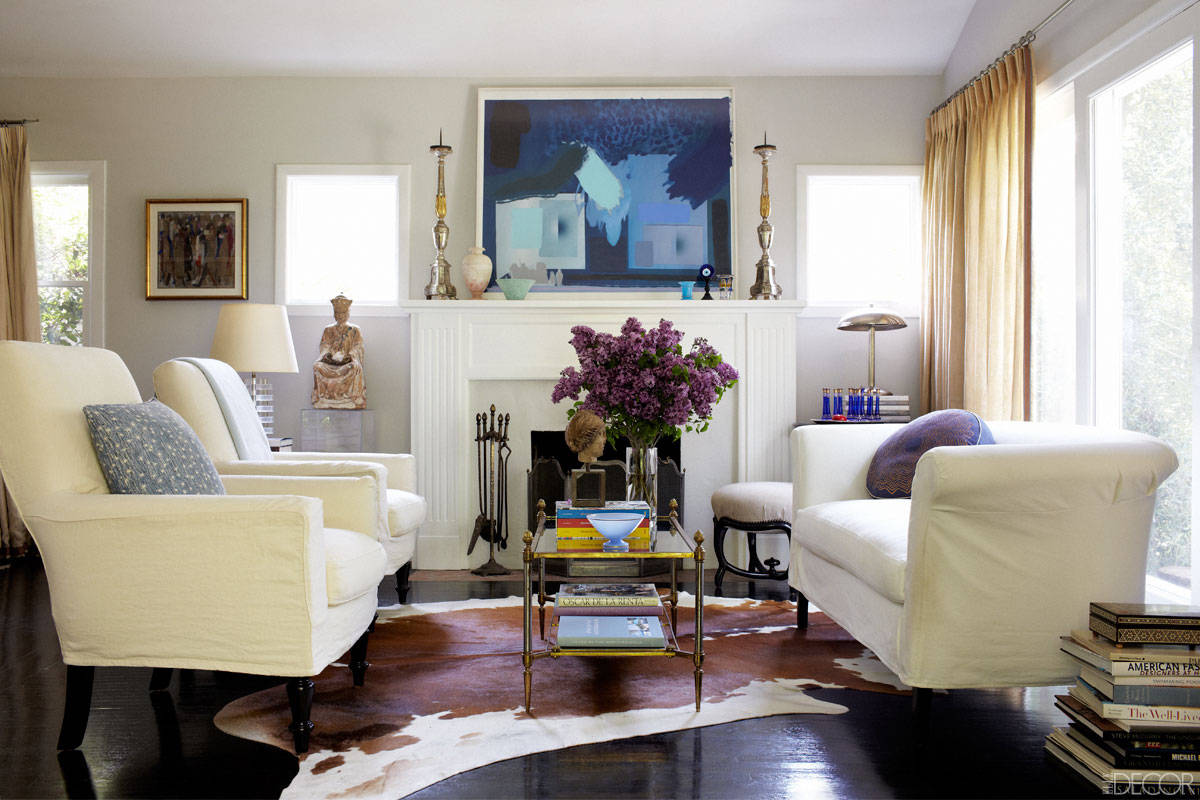 More Decorating Tips
Sometimes, size doesn't matter! Little decorating tricks can go a long way for how to make a small room feel bigger, brighter, and welcoming, so play around with furniture arrangement and proportions to find what will work best for you!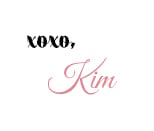 Join the Community
Let's keep in touch! Get exclusive artwork plus the latest news delivered directly to your Inbox!