Have you ever looked around your home and wished it was….well…bigger? Moving might be an option for some, but for others, it's just not possible. Instead, try these 5 tricks that will fool your eyes and your mind into thinking your space it bigger, brighter, and roomier!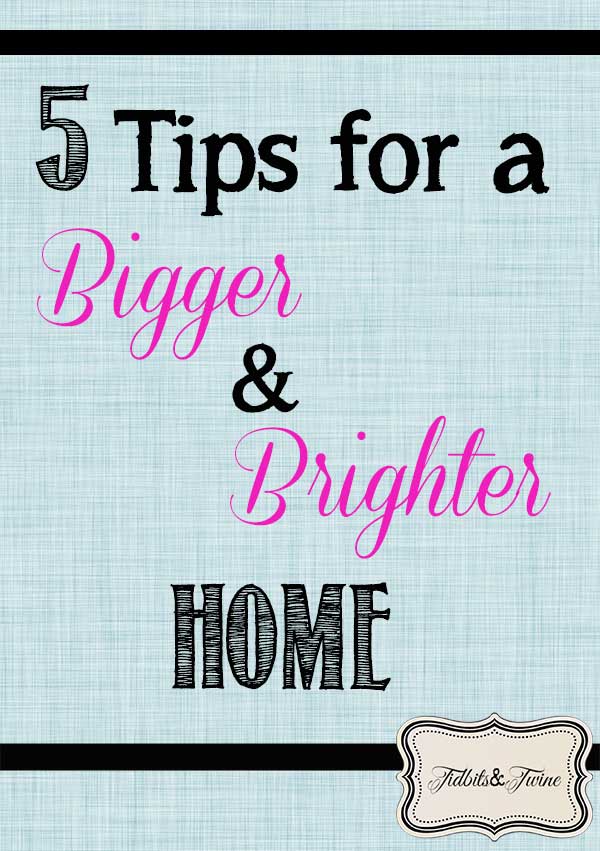 1. Use horizontal lines to elongate
Have you ever tried on a horizontal striped shirt and realized that it made you look wider? Well, horizontal stripes in our home have the same effect.
Literal stripes tend to have a more clean and modern look to them, but if that's not your style, you can still achieve the same effect. Try using a long console with a row of pictures above to create horizontal lines that draw the eye along.
Or even a horozontal plank wall!
2. Hang drapes tall and wide for a larger window
Let the light shine in…and make your windows appear larger at the same time! Hang your curtain rod just below the ceiling or crown to give the illusion of a taller window. When open, have the edge of your drapes overlap your window by about 1″-2″ to make the window seem wider.
Here's a great side-by-side example of the effect found on Pinterest:
3. Carry accent colors throughout
To help carry your eye around the room, be sure to use your accent color throughout. This allows you to take in the view of the entire space, not just a portion of it, which often happens if the use of an accent color is limited to just one area.
4. Move your furniture away from the walls
Many people think that to allow for as much floor space as possible, they should push furniture up against the walls. The problem with this approach is that your furniture then simply outlines the walls of the room and doesn't give it any depth or dimension. If you have room for a console, the addition can bring lots of personality to the room, but at the very least, moving your sofa even just a couple of inches off the wall creates shadows, which then gives the illusion of depth.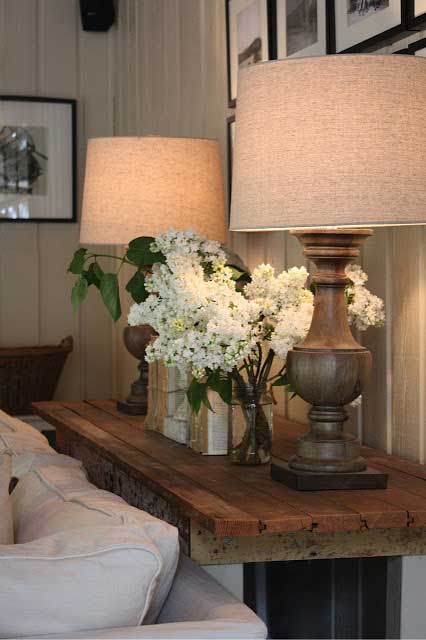 5. Mind your traffic flow
Often times, furniture arranged such that the room is blocked off upon entering gives the feeling that the room is confined. This is also true if the arrangement of the furniture doesn't provide clear paths for walking. Give thought to traffic flow in a room and adjust your layout accordingly. Also be mindful that you don't include so much furniture in a room such that it feels crowded.
Sometimes, size doesn't matter! Little decorating tricks can go a long way toward making a space feel bigger, brighter, and welcoming, so play around with furniture arrangement and proportions to find what will work best for you!