Over the month of March, I shared with you several decorating projects that I had done in my home but I didn't share all of the photos with you. Today, I'm posting a recap with more photos so that you can see what I've been up to for the last month. You can click on each of the titles below to get additional details. Prepare yourself for lots of pics!
I added some cloches to my family room side table so that I could better display my love of old books and magnifying glasses. I love that a cloche can turn an ordinary, everyday item into a showstopper! Plus, it helps protect delicate items from little hands. :)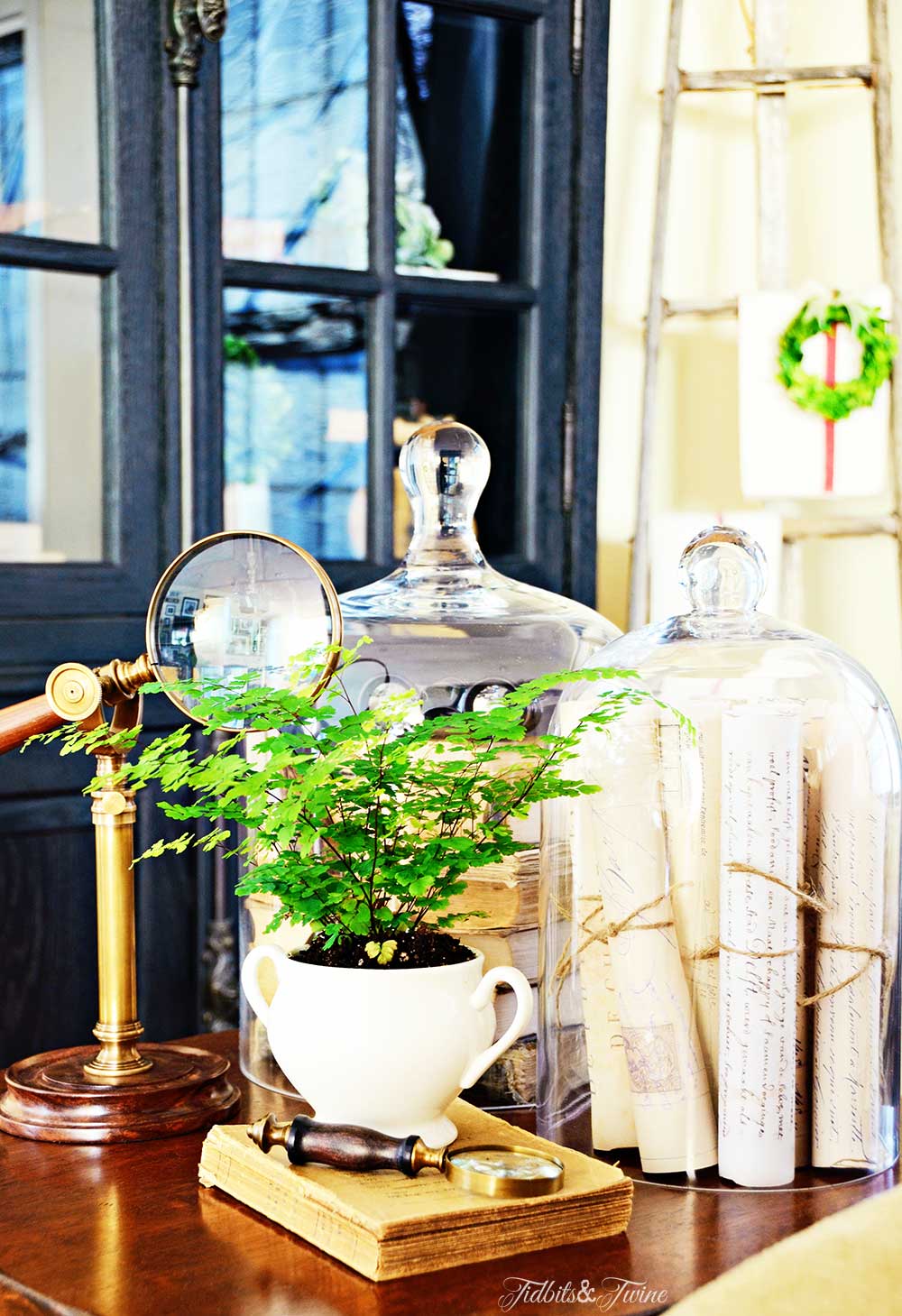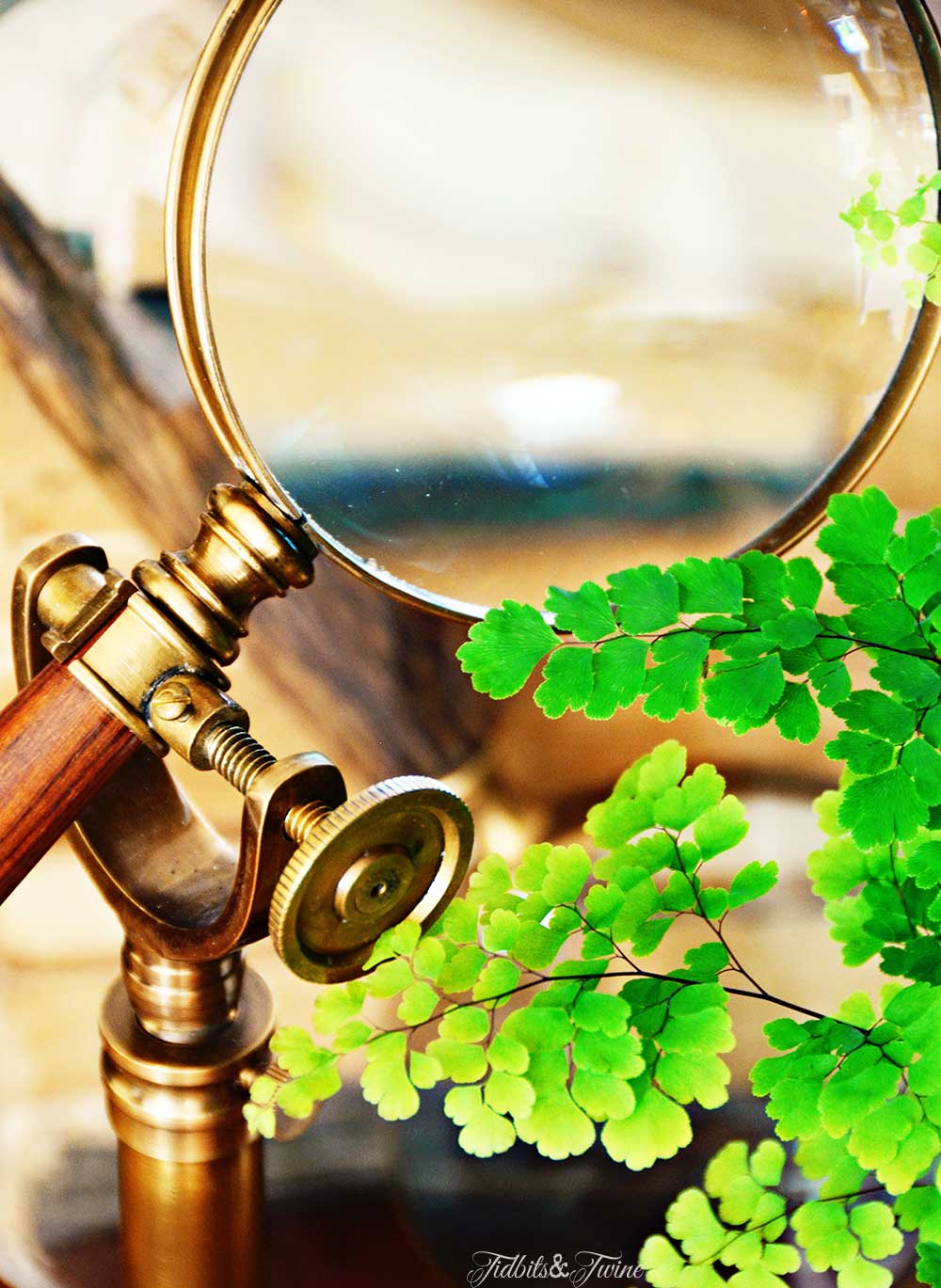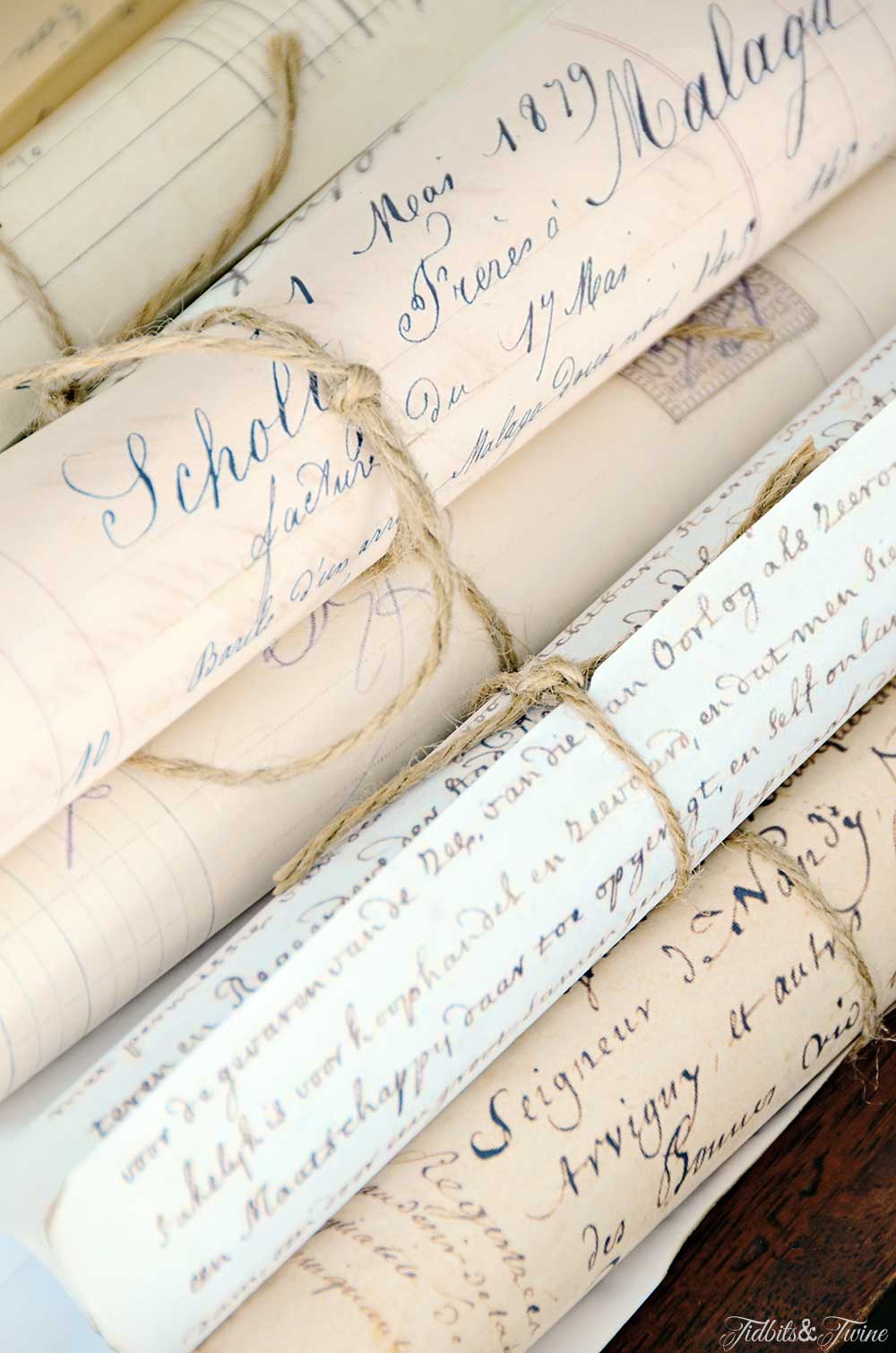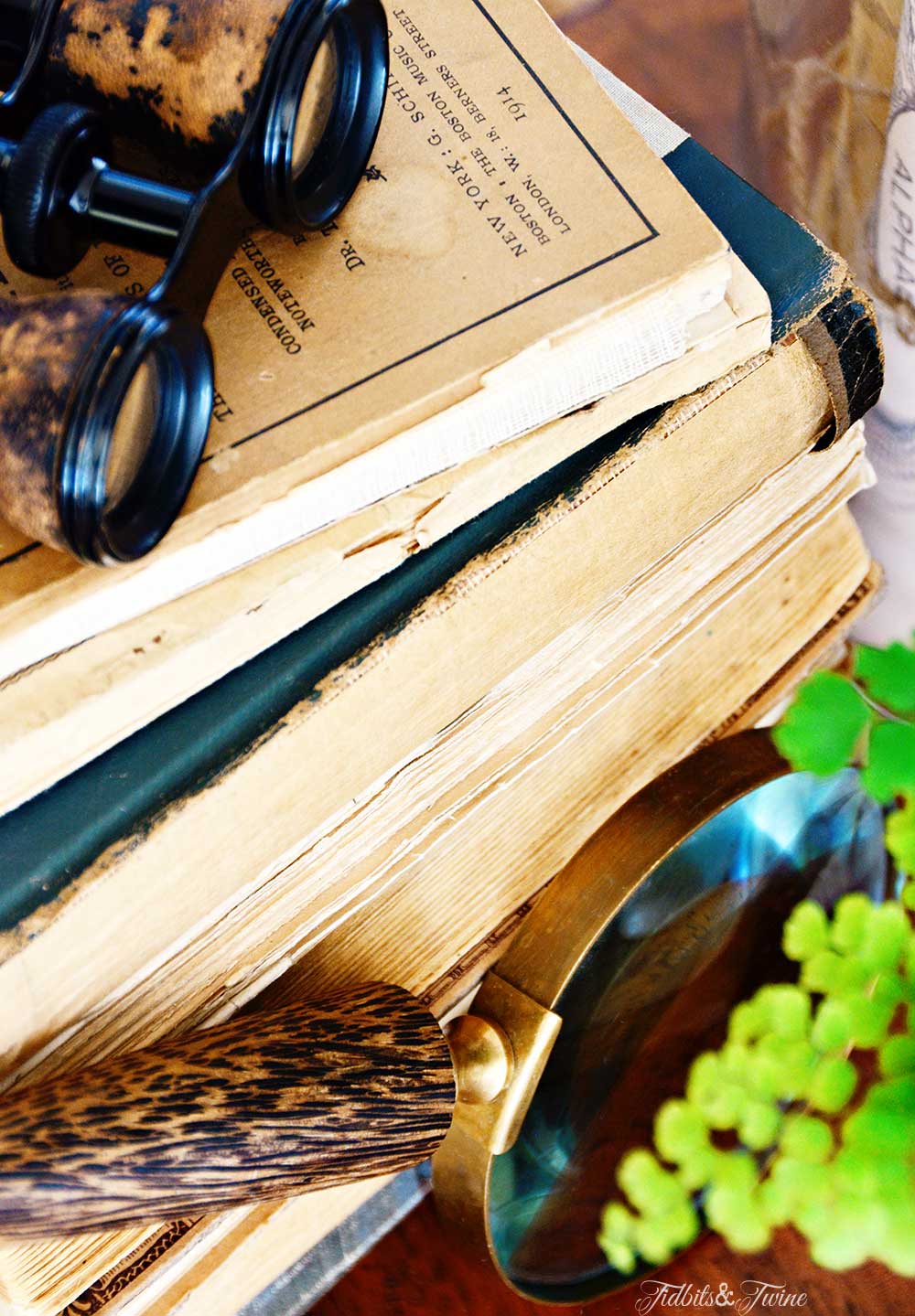 I found a beautiful desk for me to work at. Since I use just a laptop, there was plenty of space left over for decorating! Who says it has to be all work and no play?!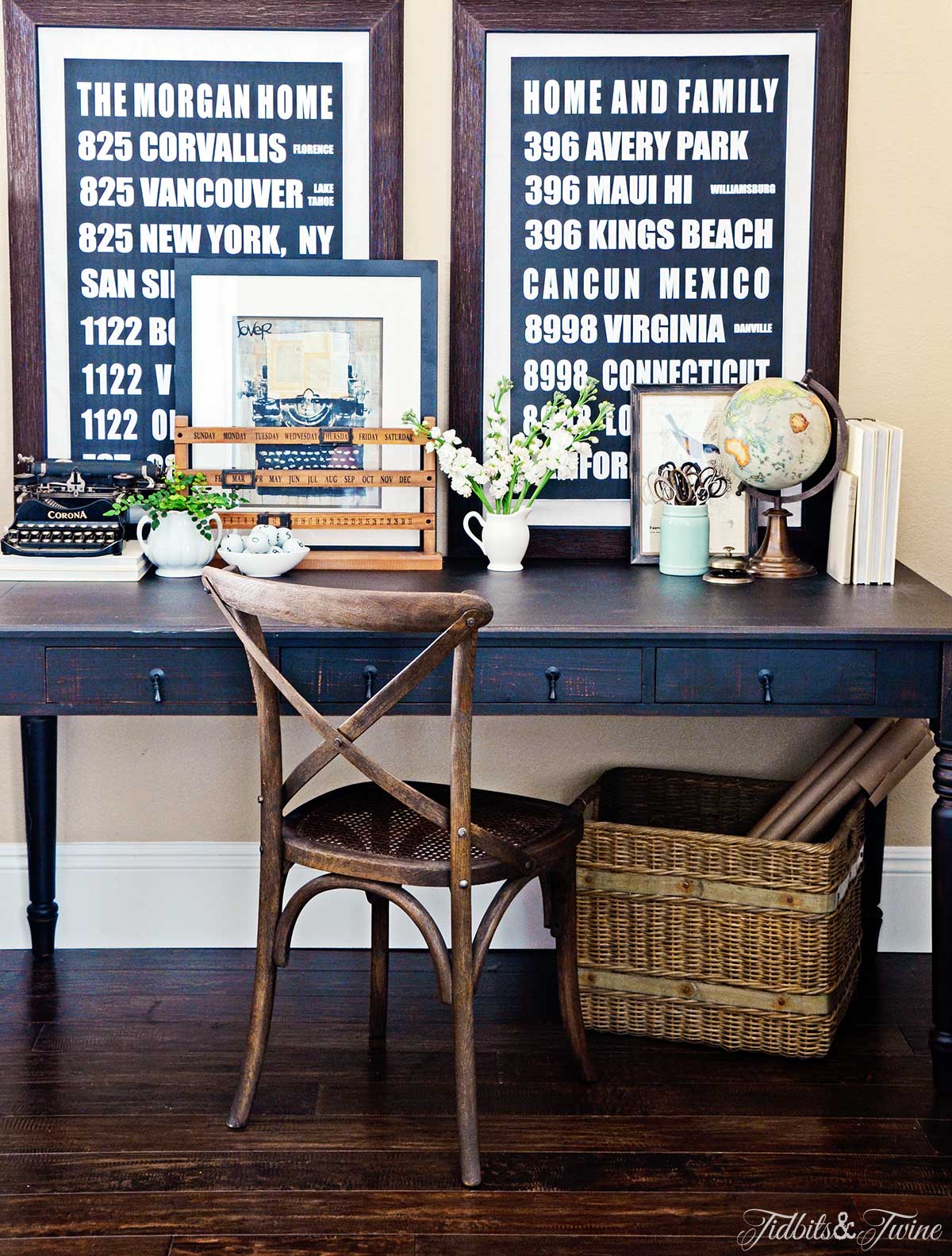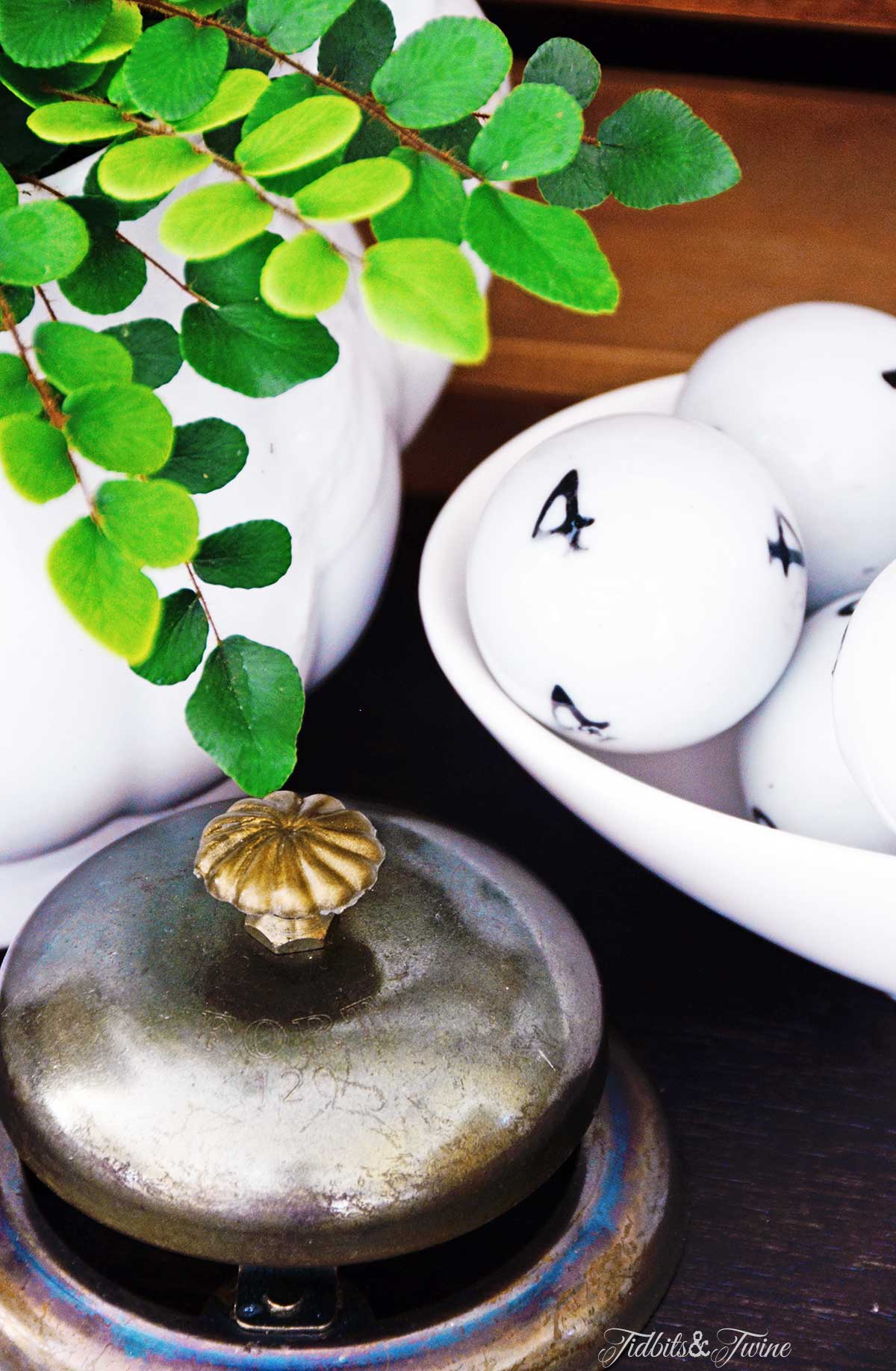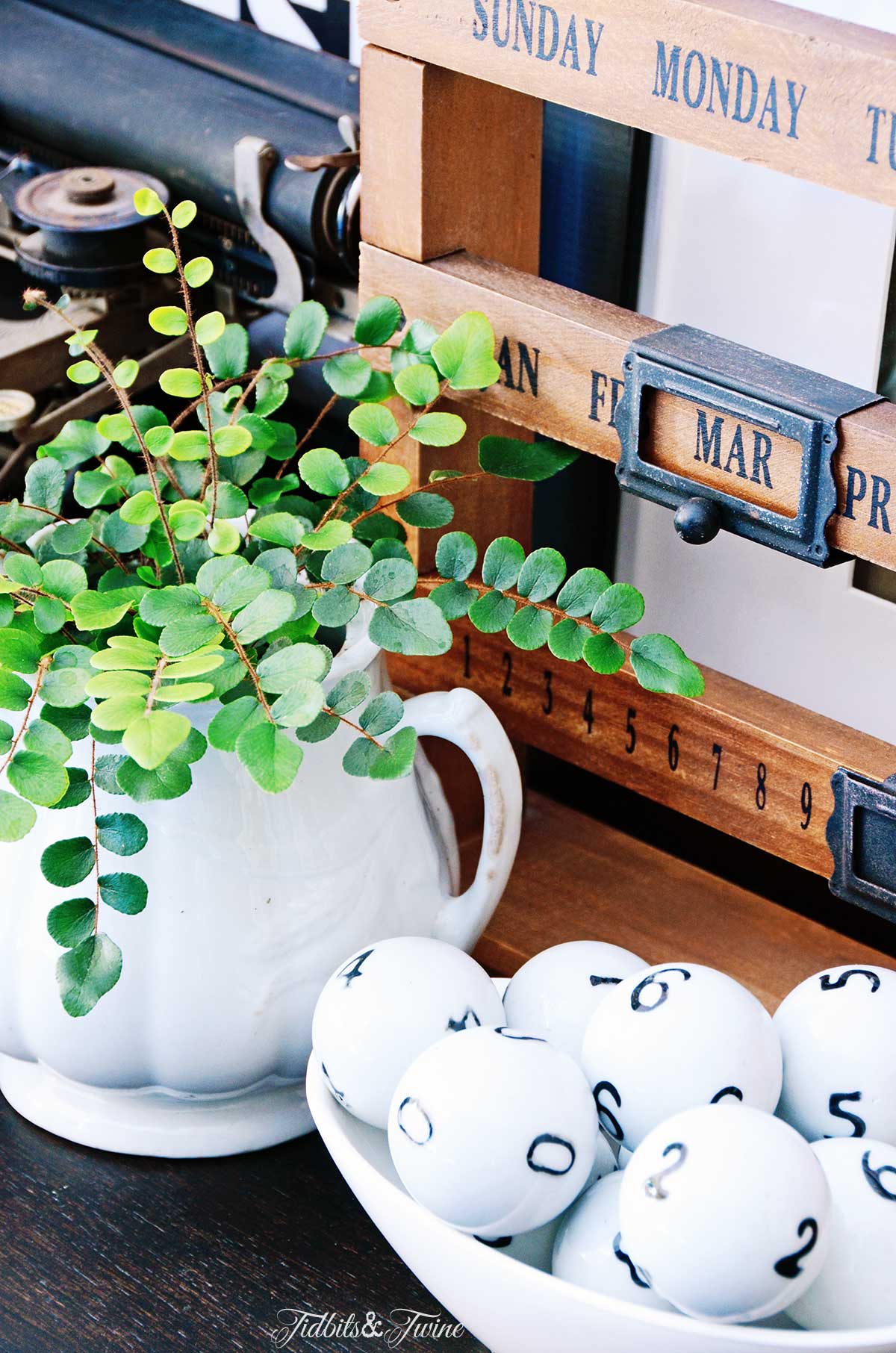 I put together a little coffee and pastry setup in my dining room. I love this reproduction vintage bottle drying rack because it's just the right size to sit on my kitchen counter. Plus, it makes a great focal point when creating a dining display!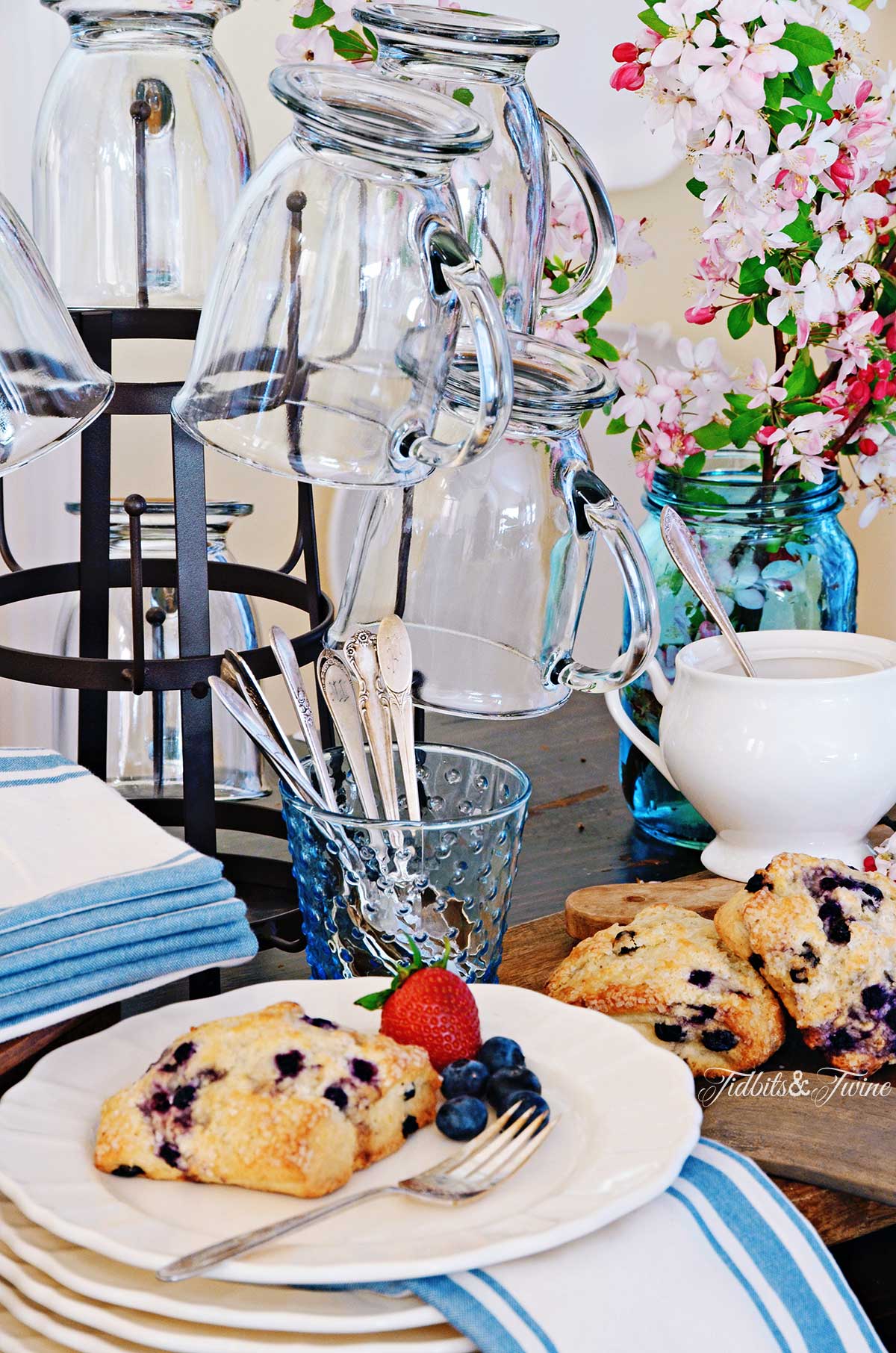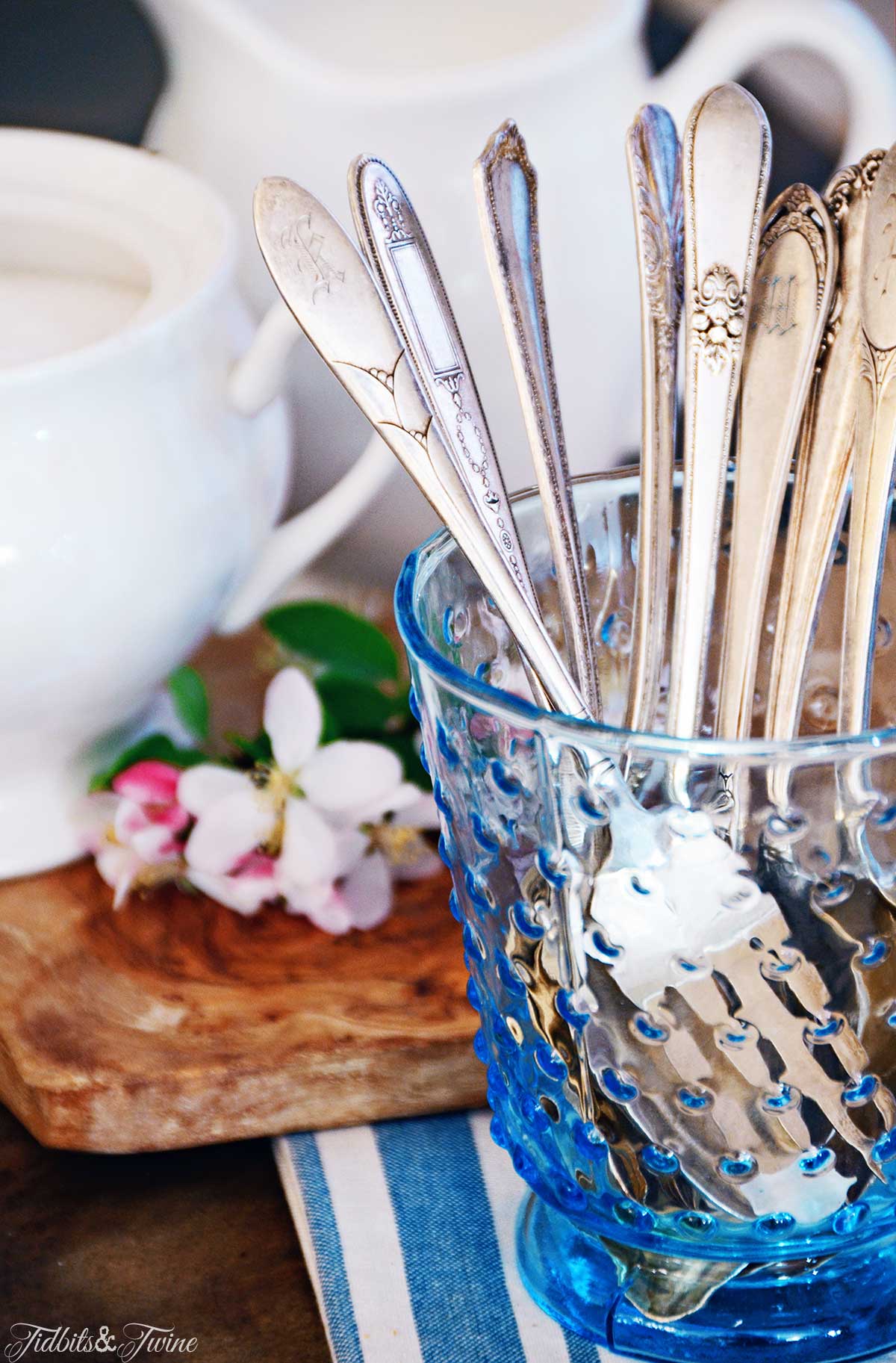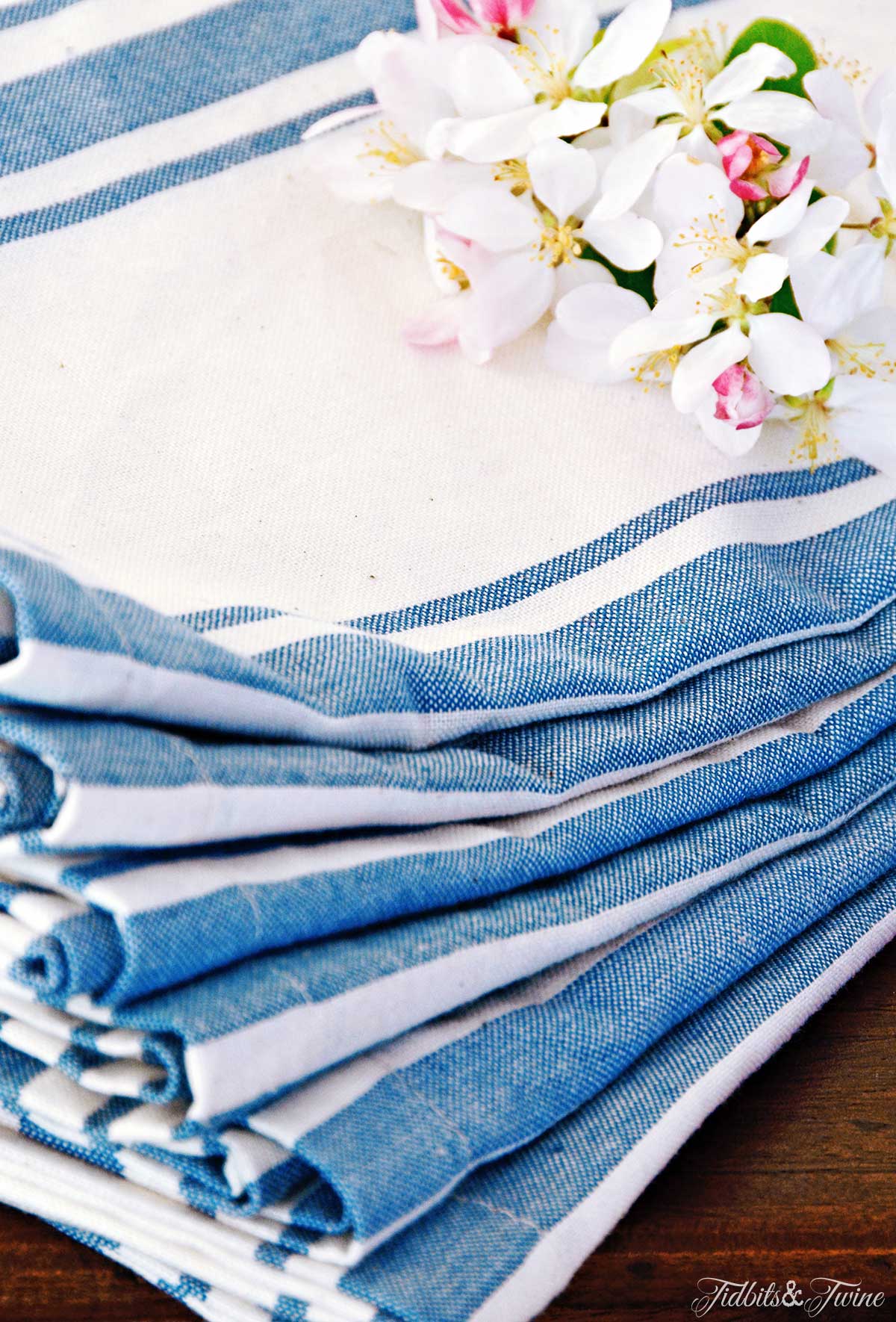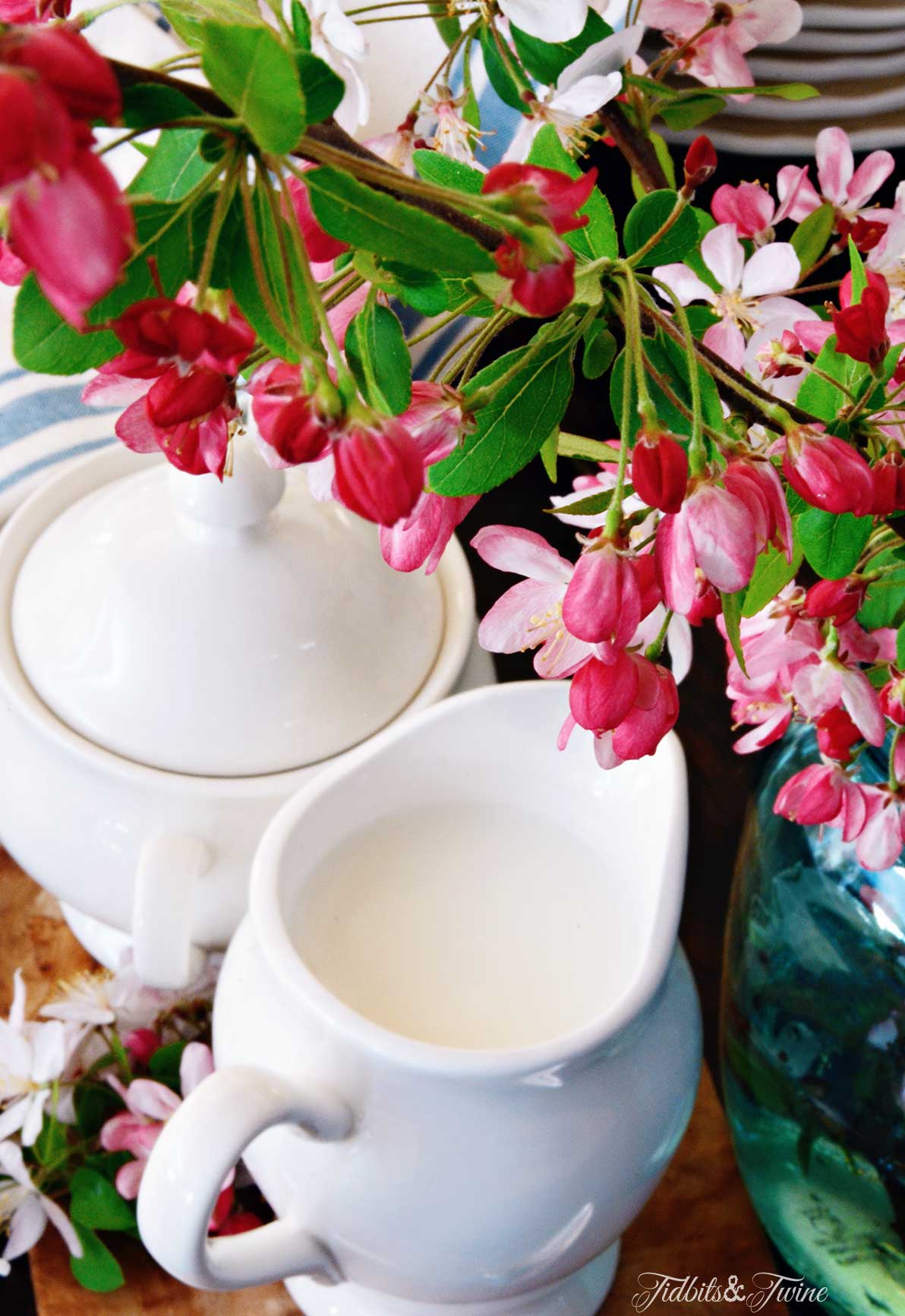 Living Room Coffee Table & Display
Green isn't usually my go-to color, but I just couldn't pass this beauty up! The color ties in with my mantle and a cutting board works great as a decorative try! And do you spy the bathroom hand towel that I'm using to update the pillows on my chairs?!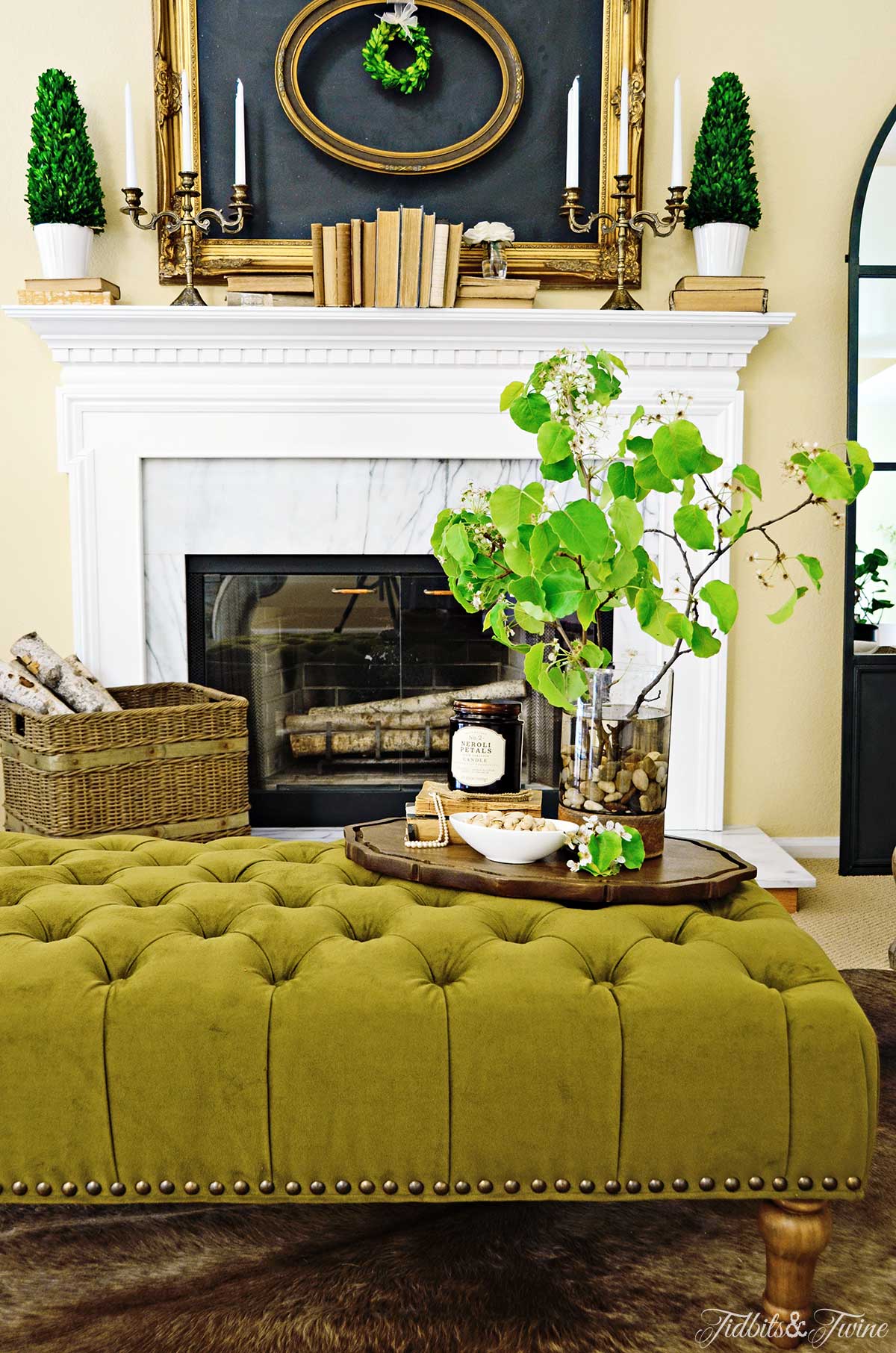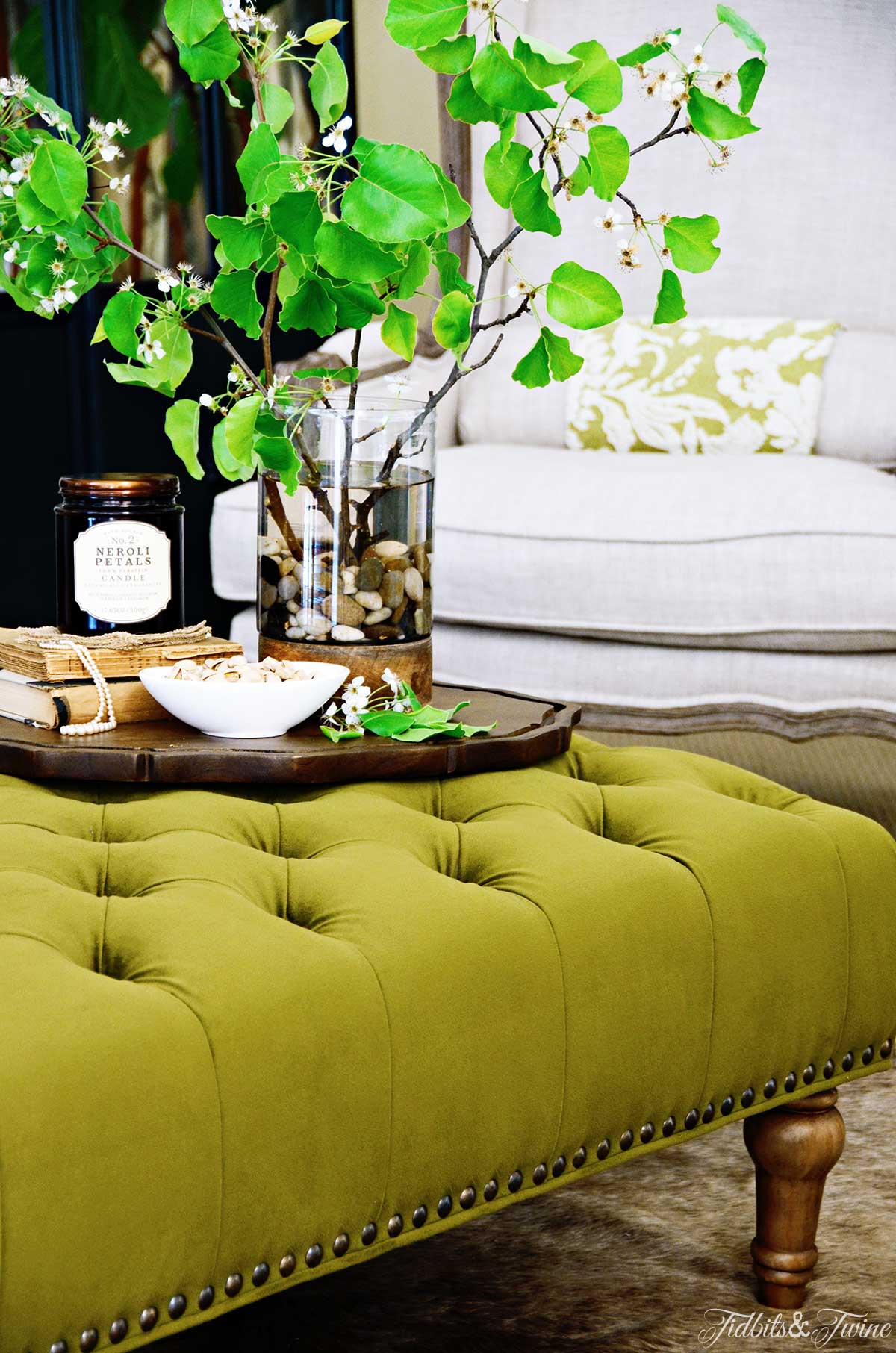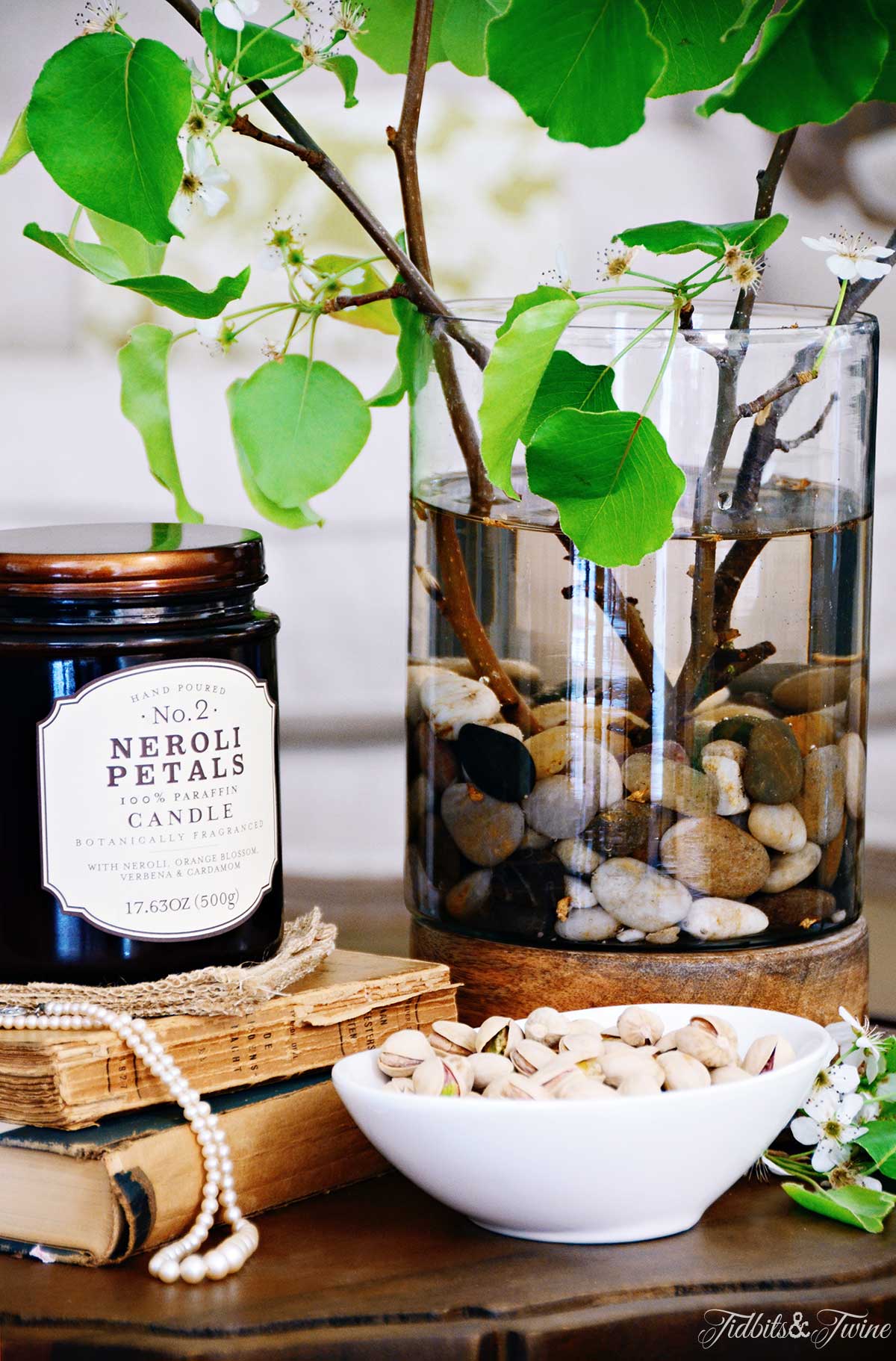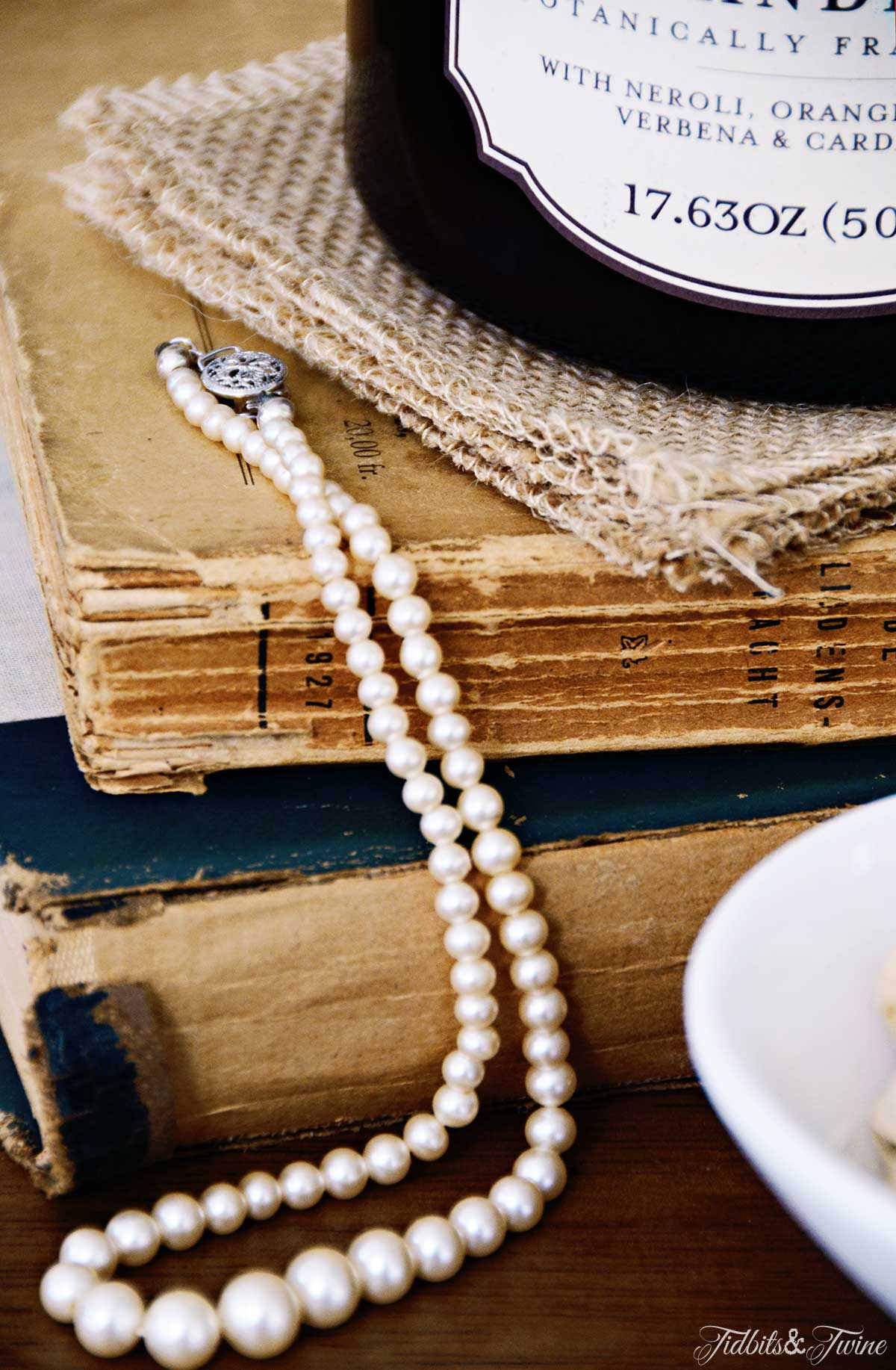 With these updates done, plus my Kitchen Pantry Makeover, I might need a little break for April! Naaahhhh….who am I kidding! I love doing this!

Would you like to receive my posts via email? Enter your email address below. You will instantly receive an email from FeedBurner and you will need to click the link to activate your subscription.
Join the Community
Let's keep in touch! Get exclusive artwork plus the latest news delivered directly to your Inbox!