Everything you need to know if you're planning or considering a trip to the SF Flower Mart. My experience with public admission, including inventory, pricing, access, and more!
The other day, my friend Liz from Petite Chateau texted and asked if I wanted to go with her to the San Francisco Flower Mart. I've known about this wholesale flower market for years and despite living so close, I've never been! So of course I said yes.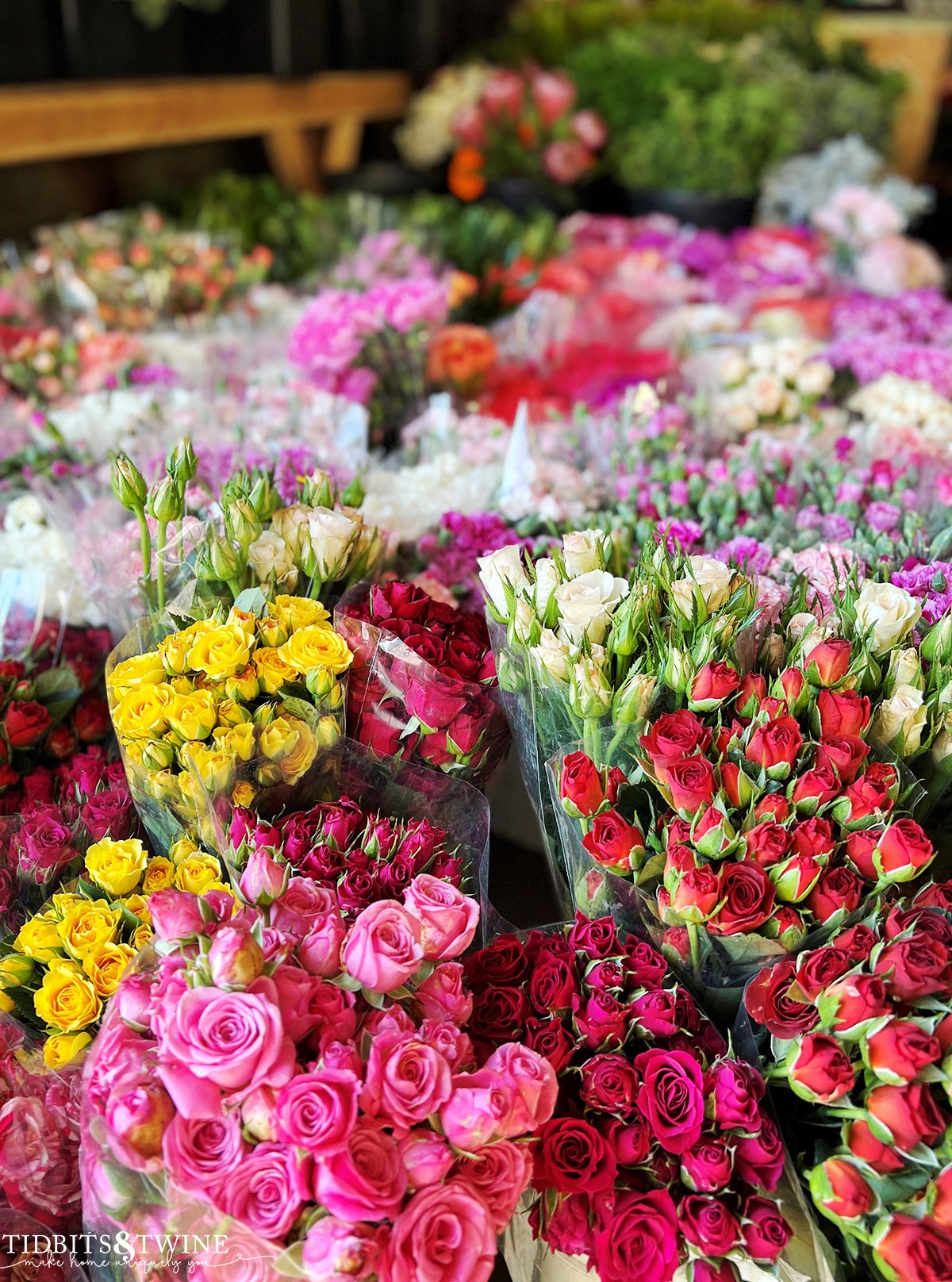 What is the SF Flower Mart
The SF Flower Mart is a flower wholesale location for Northern California located in San Francisco. It is open to both businesses and the public Tuesdays through Saturdays. Businesses and organizations who wish to purchase during the wholesale shopping hours must purchase a $125 annual badge that provides access. Public hours are available later than wholesale hours.
Currently, for example, badge holders can start shopping at 4am! Public hours don't start until 8am.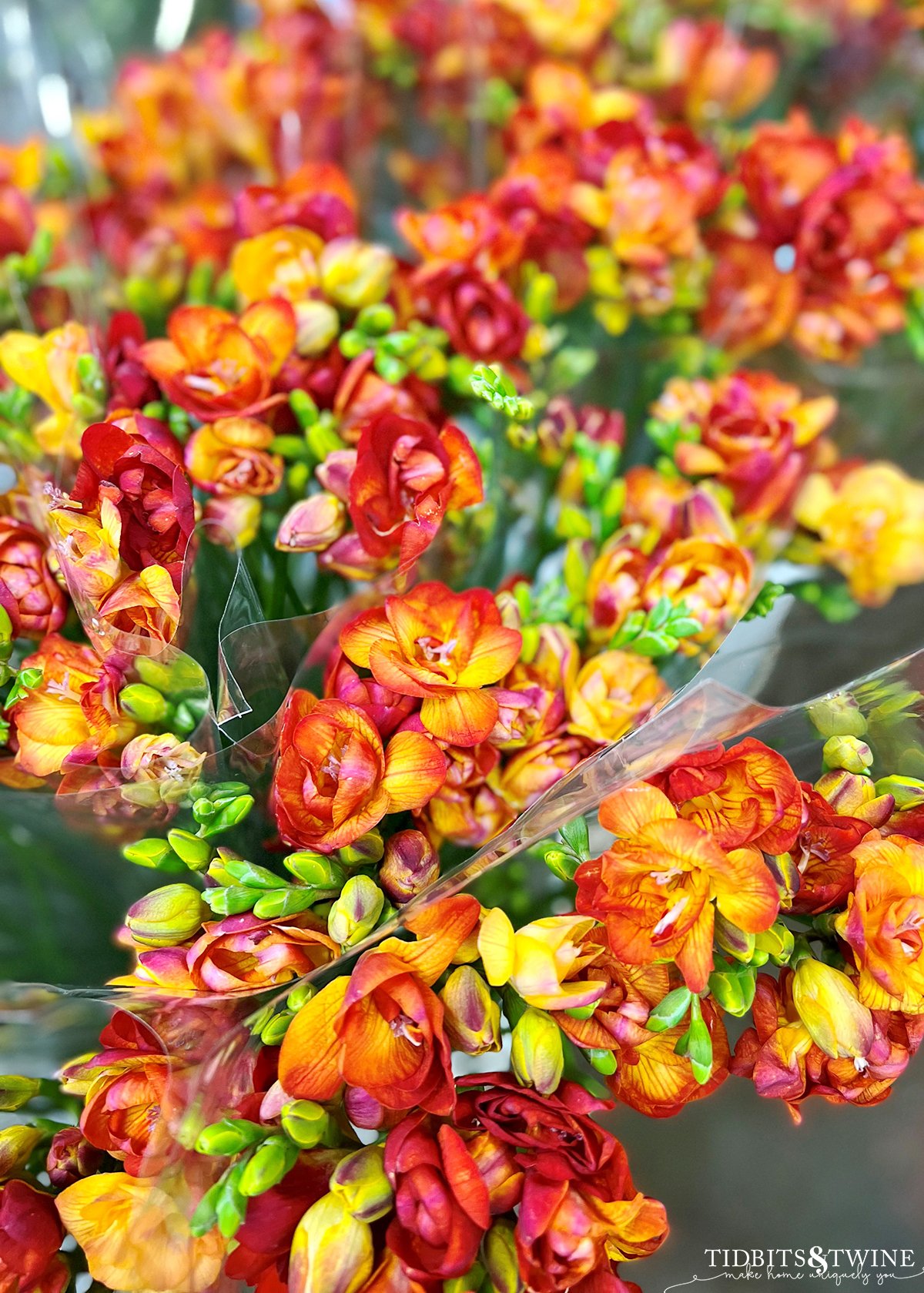 What I Expected
I thought the SF Flower Mart was a giant warehouse where I would find loads and loads of flowers at the most amazing prices! I thought for sure I'd come home with a dozen roses for just $10 and was giddily thinking about how many I'd purchase and where I'd put them…ranunculus, stalk, orchids…I pictured myself roaming row after row of gorgeous flowers as if I were Julie Andrews singing in the Alps!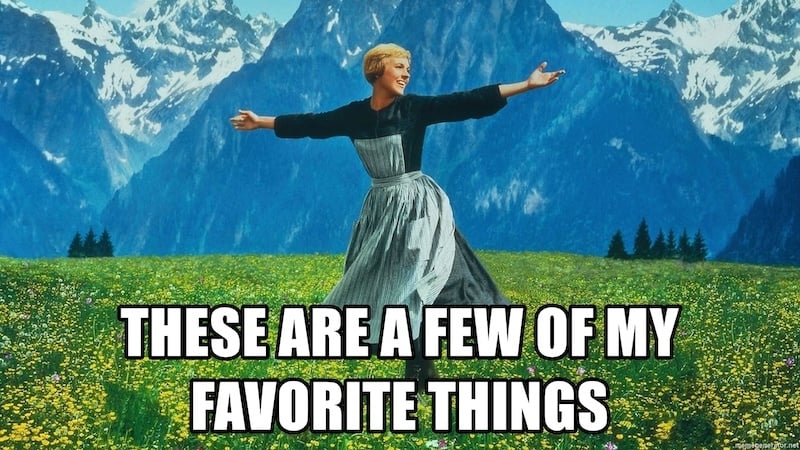 Well….it wasn't quite like that…(and not just because I'm no Julie Andrews!)
SF Flower Mart Reality
SF Flower Mart Location
The SF Flower Mart does smell absolutely amazing. It is also a visual treat and so much fun for any flower-lover.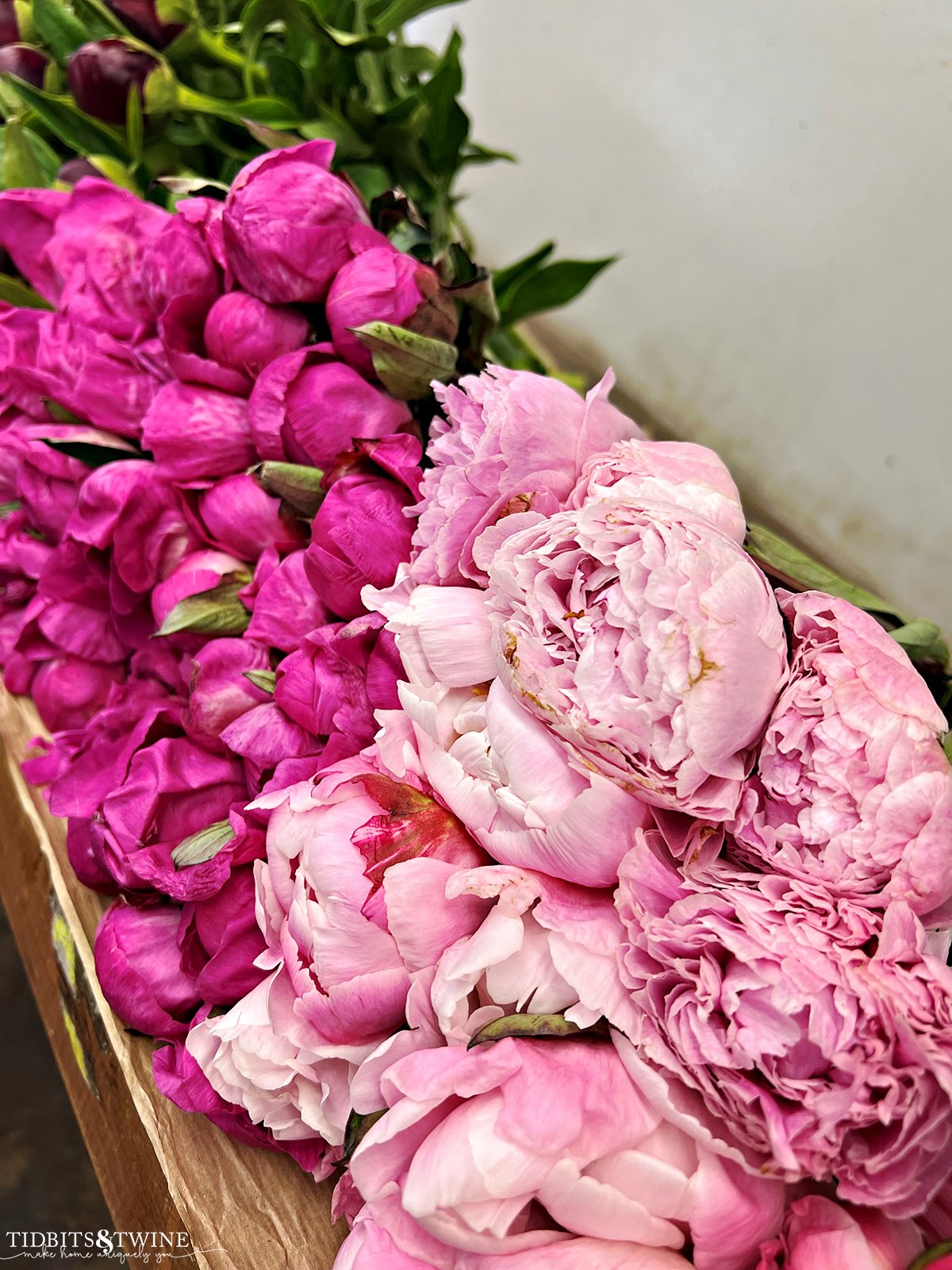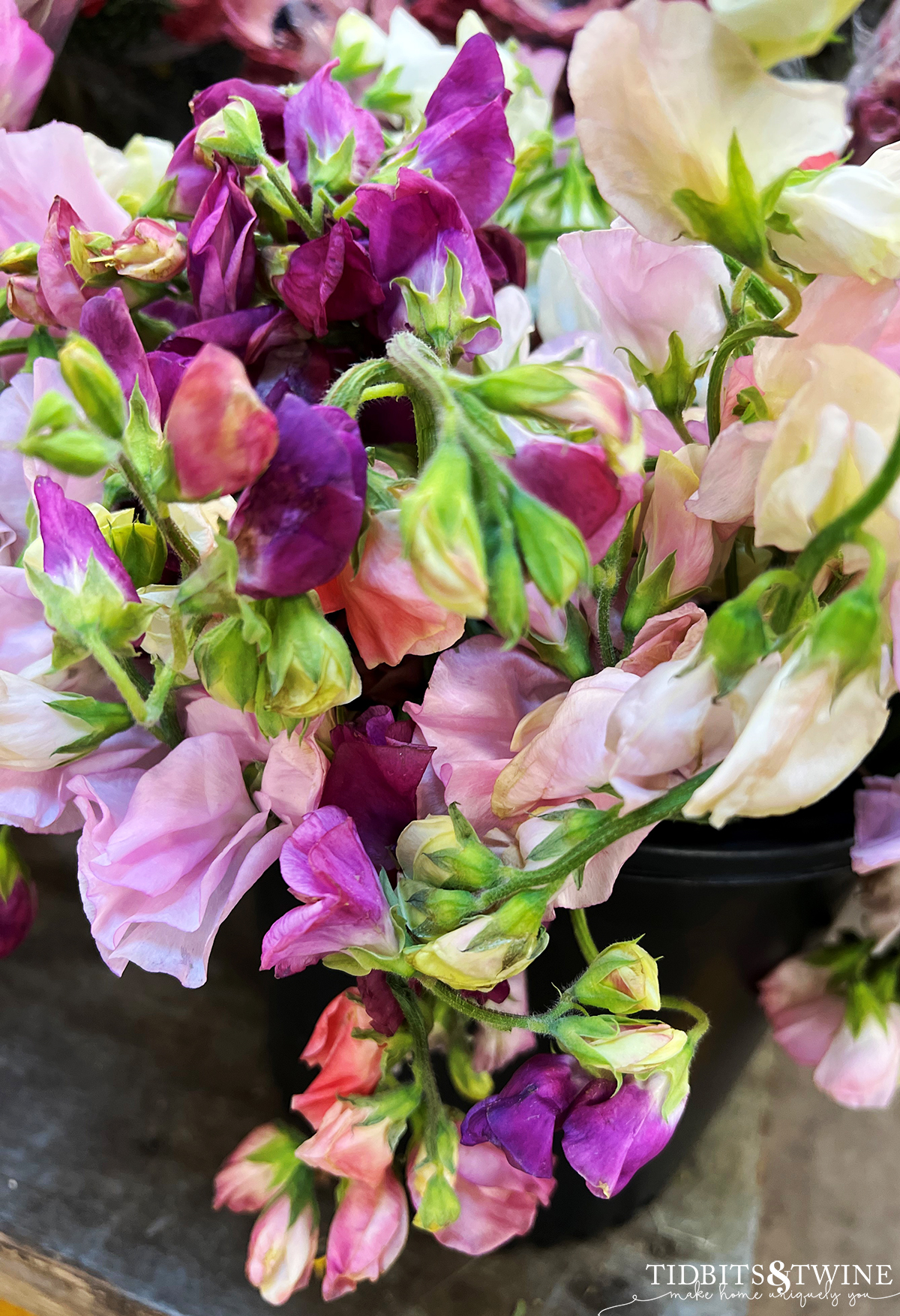 But, the SF Flower Mart isn't just one giant warehouse. Instead, it's a two-sided shopping area made up of smaller flower vendors. Some vendors have individual stores in the shopping area while others are located within a central warehouse that is on one side of the parking lot.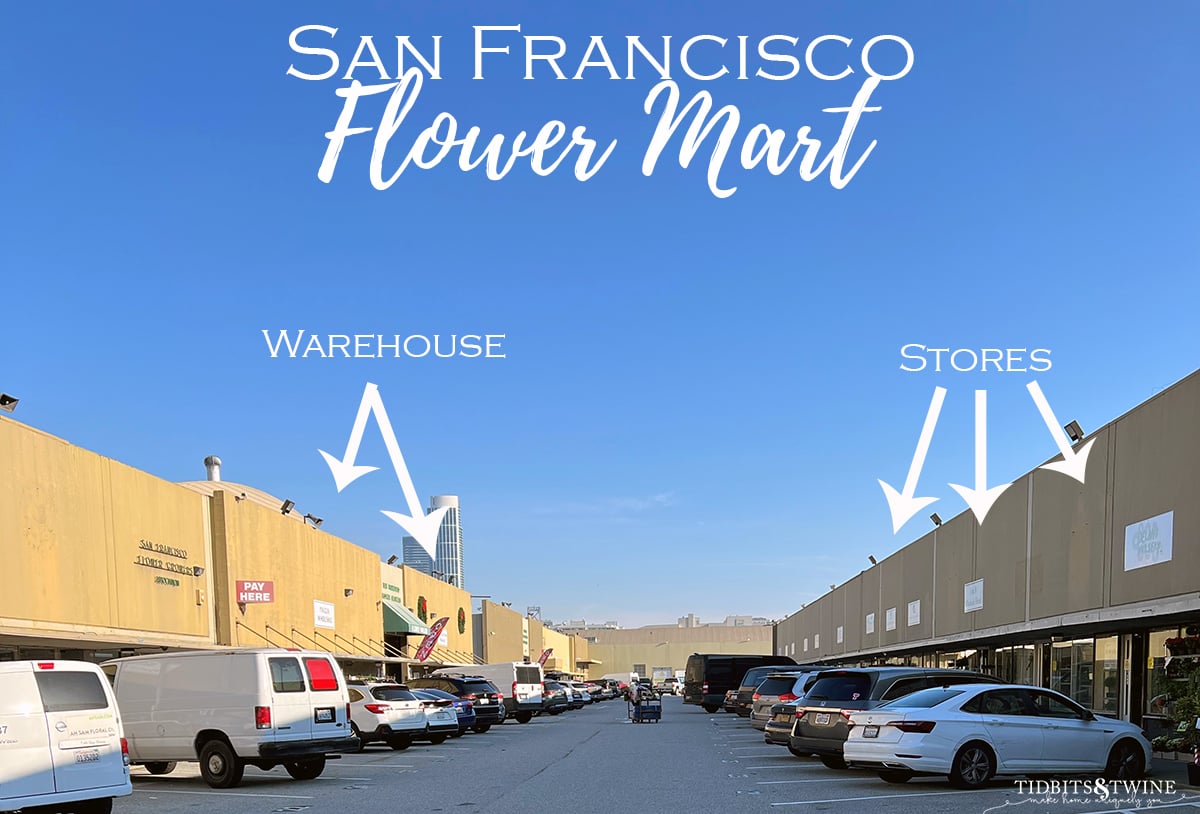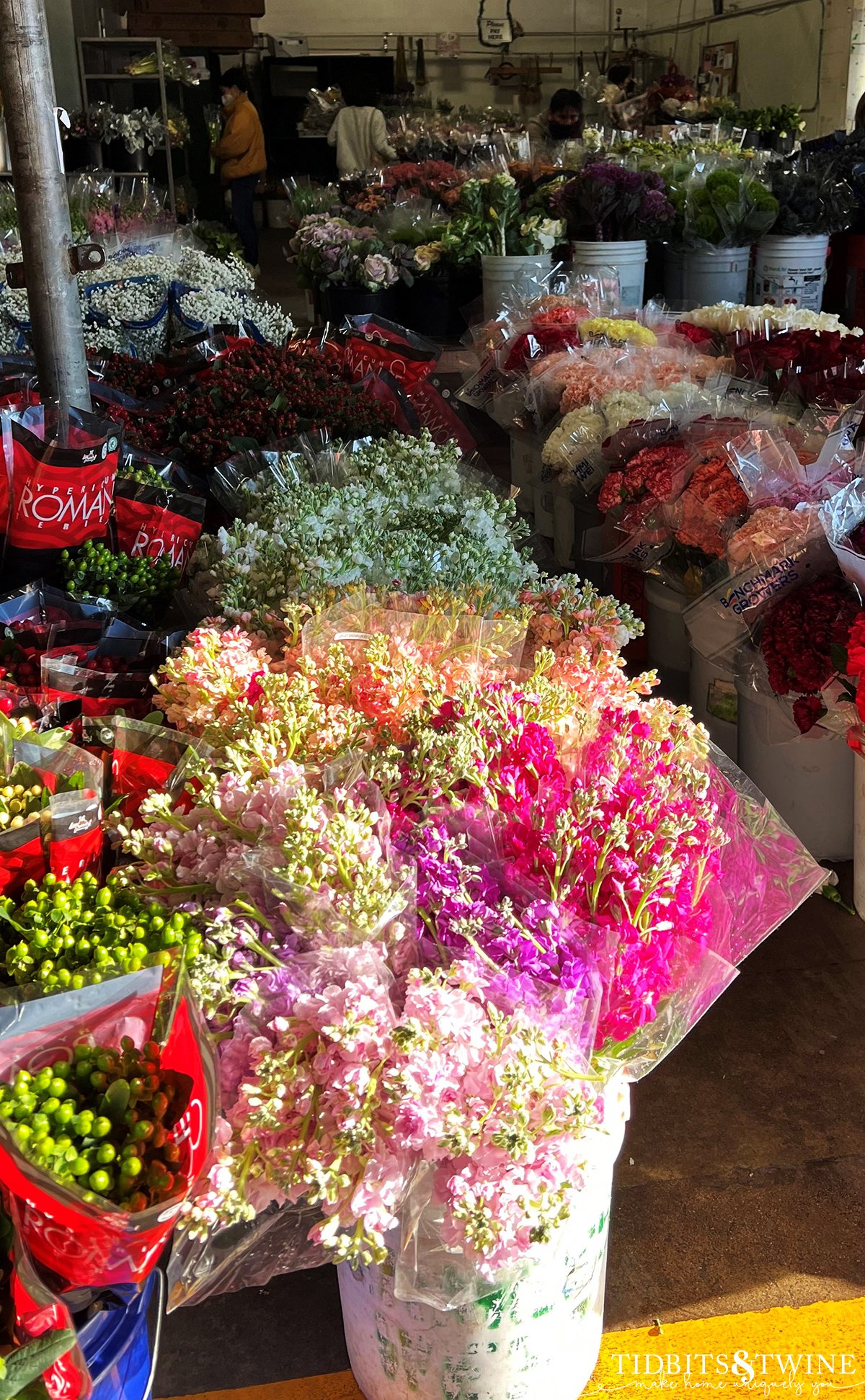 Another thing that surprised me was that it's not always wholesale pricing. For the public, you might pay regular retail prices. So those dozen roses I thought I'd score for a great price? They were $20. I'm used to paying $12.99 at Safeway…But aren't they gorgeous?!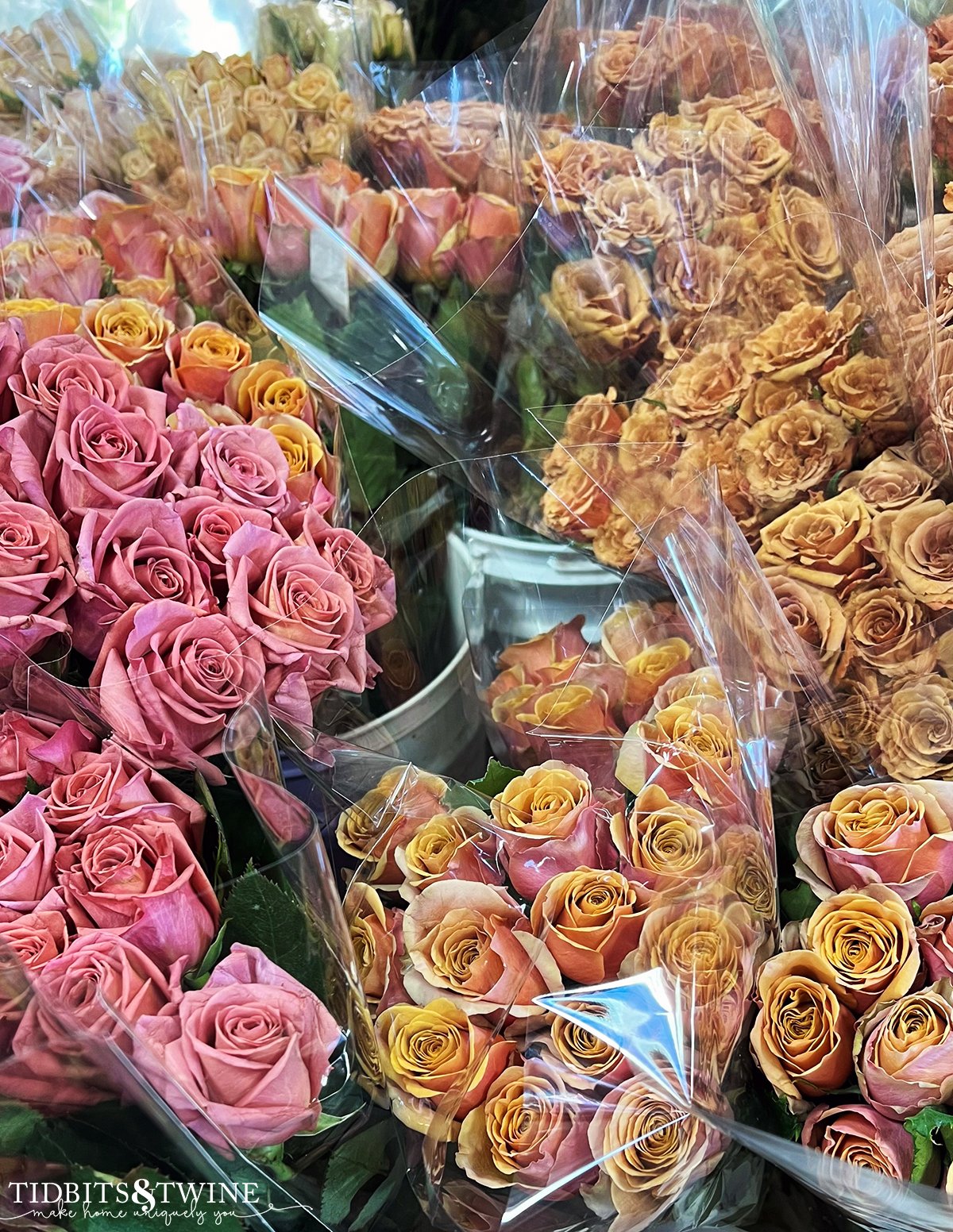 Each vendor sets their own prices so for someone like me who doesn't know all of the vendors, I didn't know who had the best pricing. I'm suring the regular shoppers have got it down, though.
And some flowers actually seemed like a good price once I got home and looked them up. My friend bought 5 stems of these Protea flowers for $8. Terrain is selling 10 stems of Pink Ice Protea flowers for $88!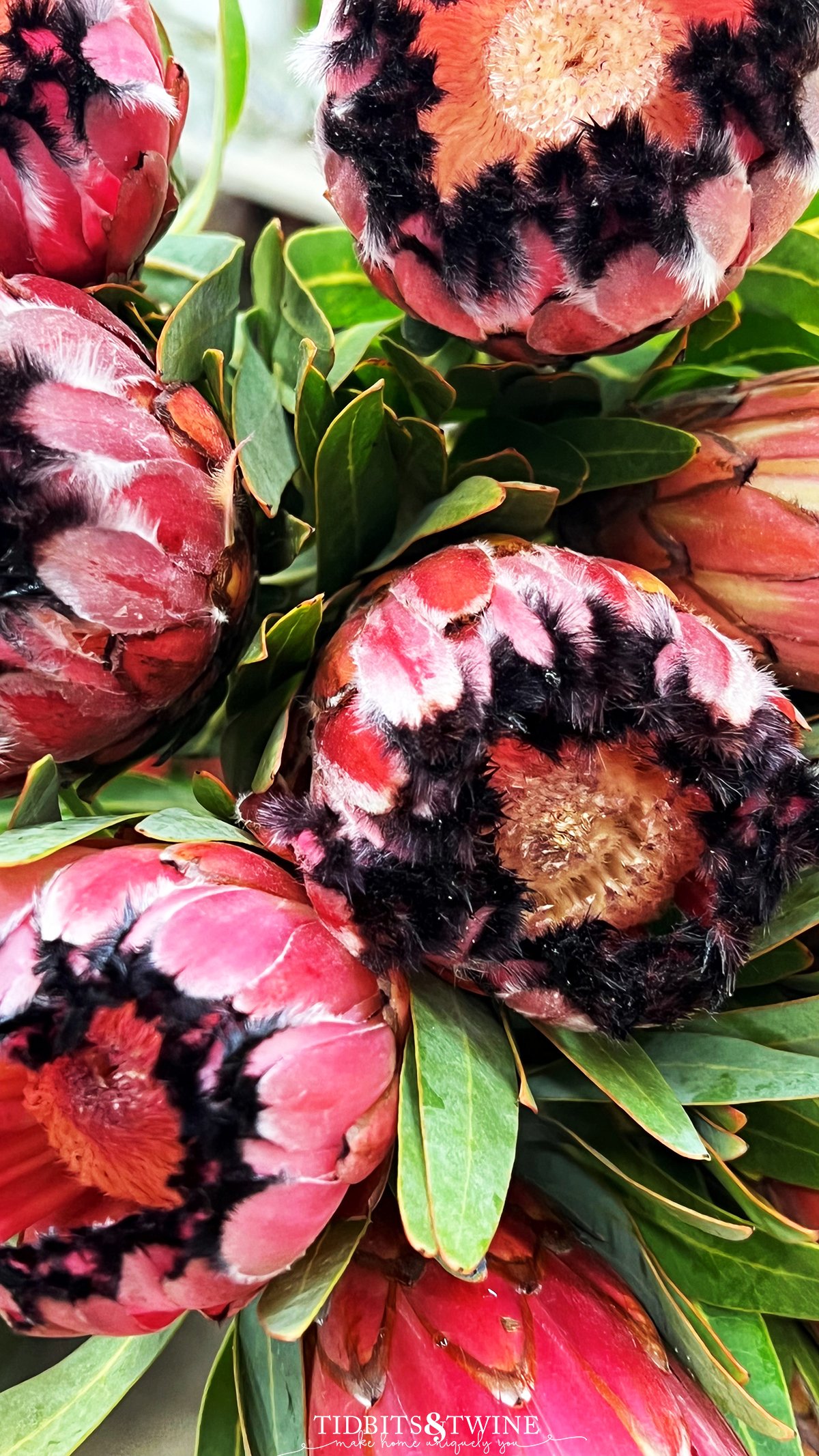 SF Flower Mart Inventory
Inventory obvioulsy changes week to week and season to season. Even so, what was interesting is that some vendors have a specialty, such as orchids, wreaths, or even branches. Others carry a mix of everything.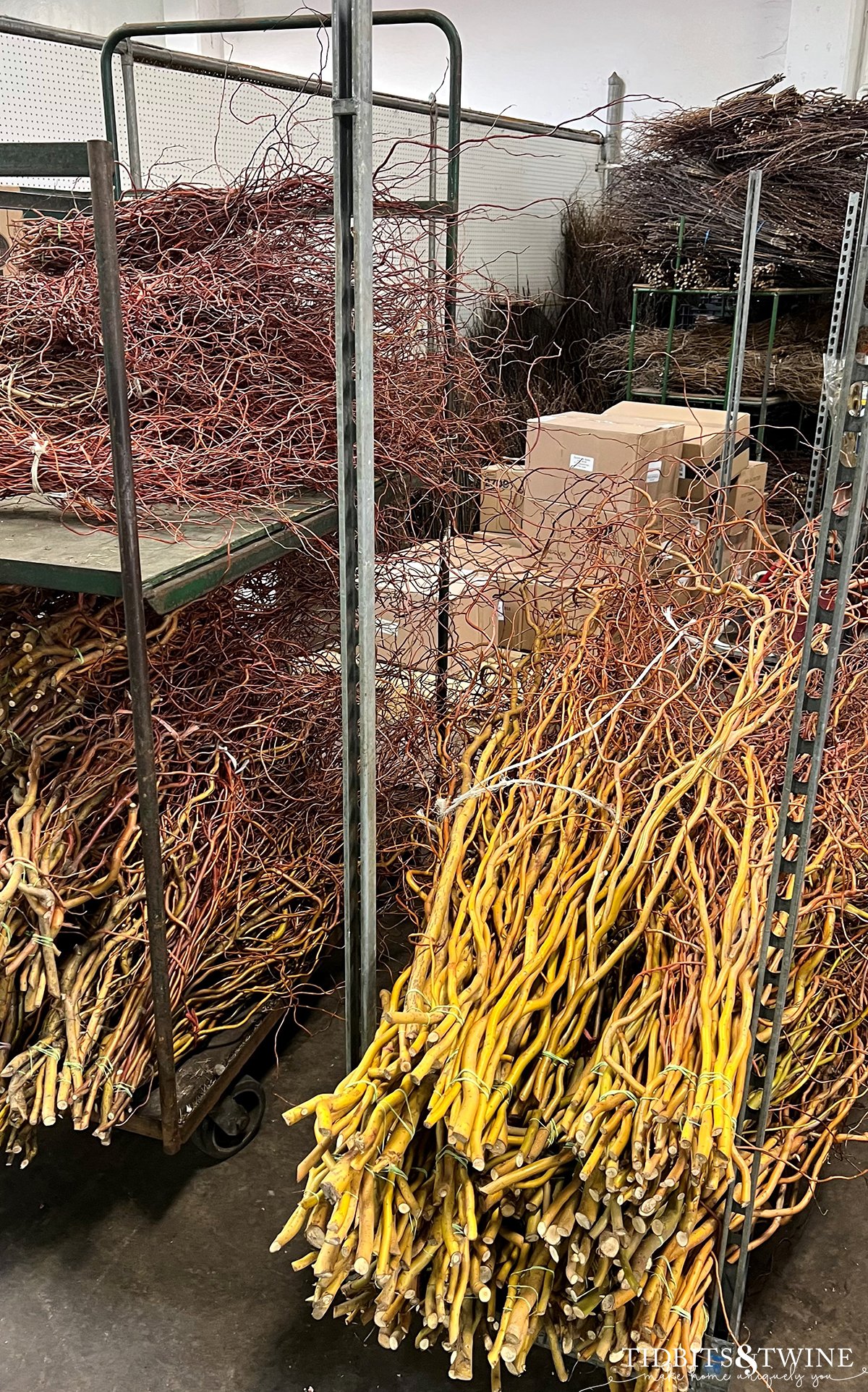 But the SF Flower Mart isn't just flowers! In fact, you'll find everything related to floral needs, including containers, ribbon, vase filler, moss, and more.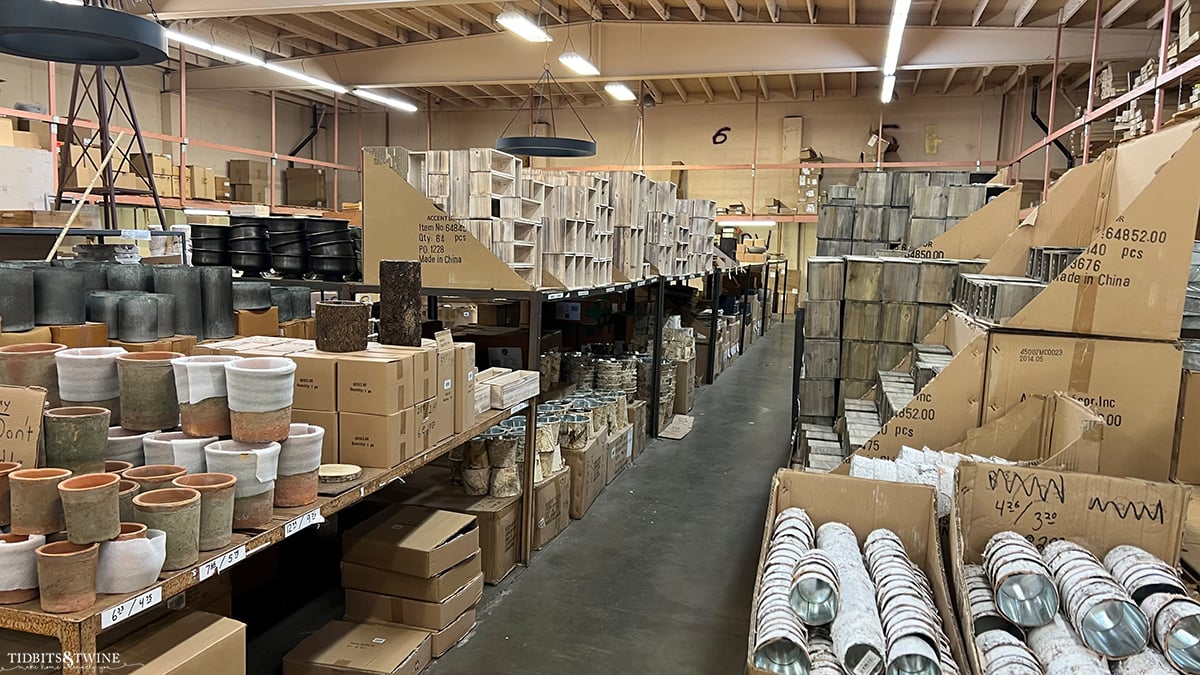 There are even some amazing dried flowers for sale, along with mushrooms, pinecones, brunia berries, eucalyptus pods, fruits, and more.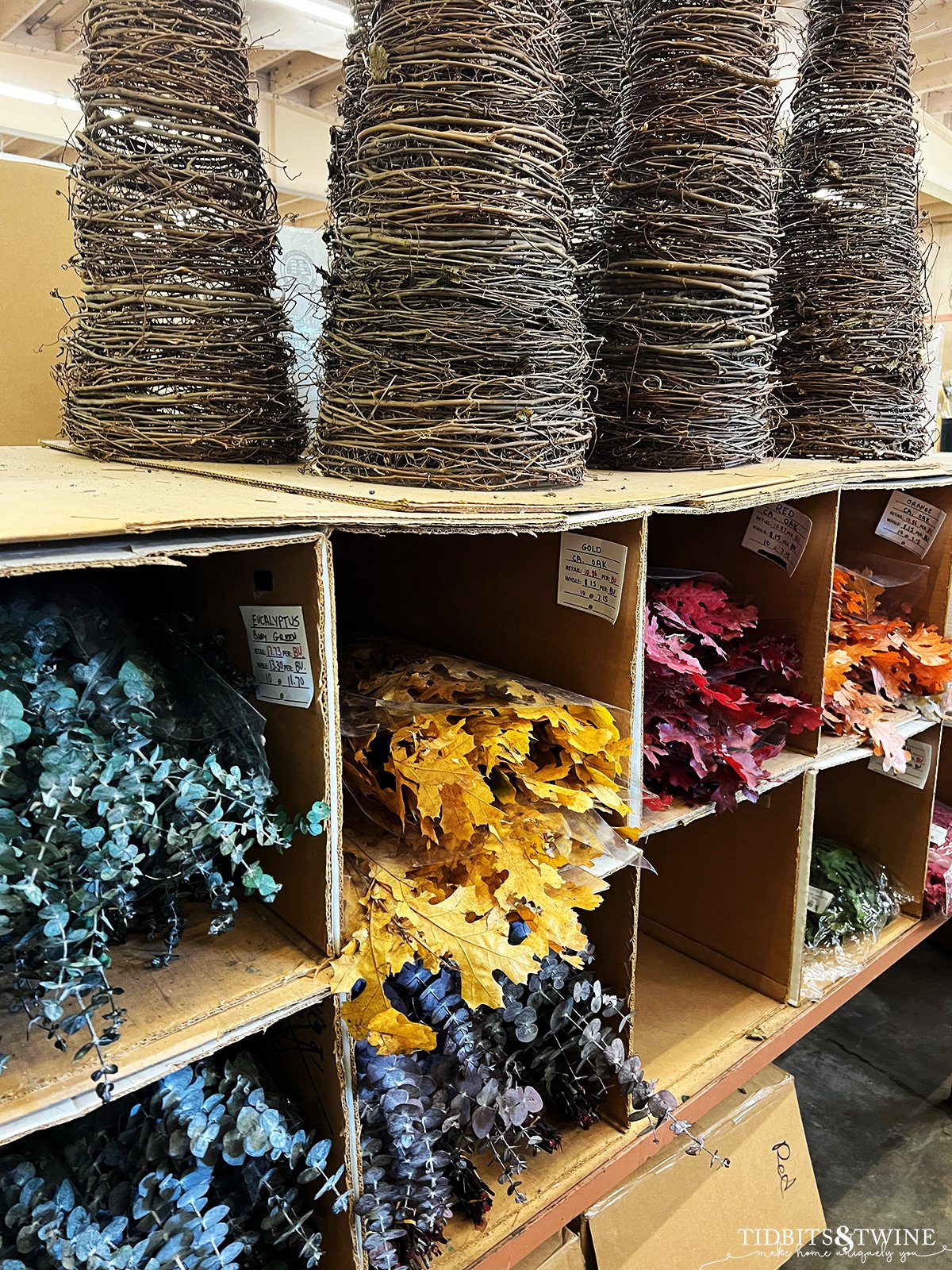 What is available completely depends on the season. Since it's January, the market was much quieter and emptier than it is in Spring or Summer, for example.
Protea, eucalyptus, roses, stalk, tulips, waxflower, and sea thistle were in abundance on my visit. Other flowers, like hydrengea, were scattered around but were scarce because they aren't in season here right now.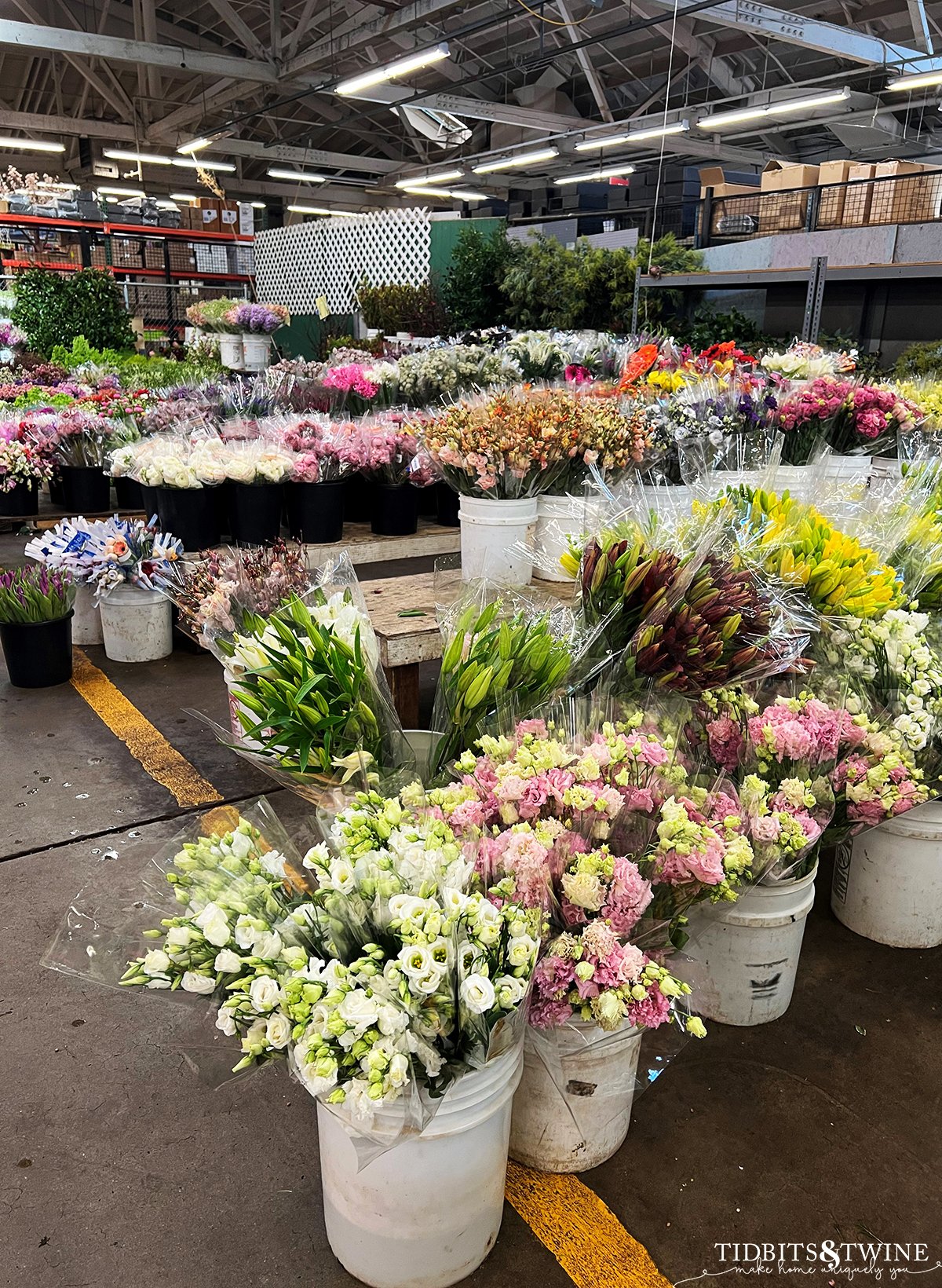 Who Goes to the SF Flower Mart
While it's open to the public, the main source of revenue is businesses! This is where florists go to stock up and find exactly what they need for weddings, Bat Mitzvahs, Sweet 16s, etc, or even their local shop. If a flower or plant is in season, this is where they'll find it and in large quantities at wholesale prices!
This is also where restaurant owners, store owners, event managers, etc. go to select fresh flowers each week for their displays. (Badge holders who buy flowers for display have to pay sales tax, whereas resellers don't.)
This florist had her cart loaded up with flowers for an upcoming wedding, a Bar Mitzvah, and a Celebration of Life.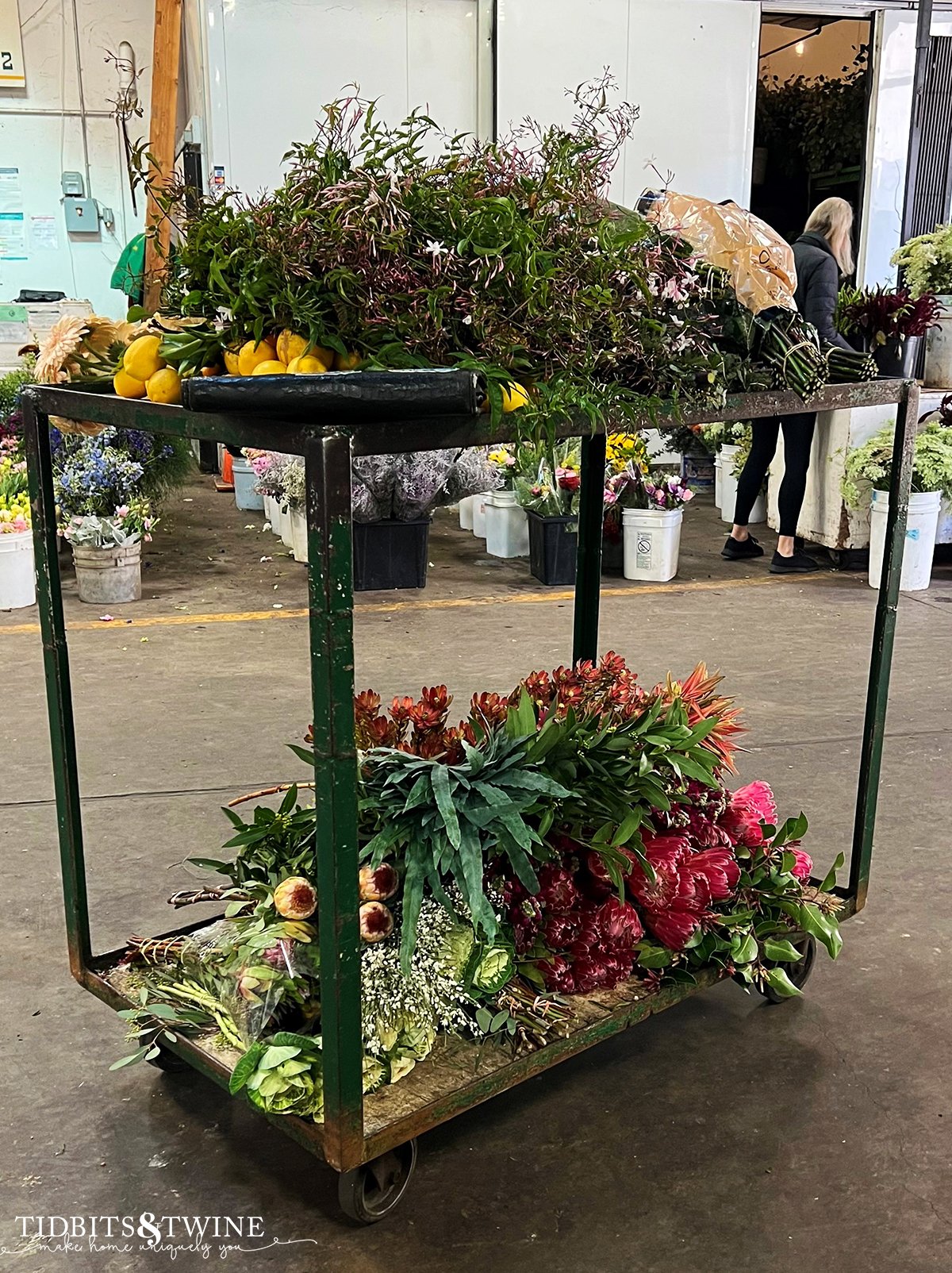 Where Do the Flowers Come From
While some flowers are grown locally, the majority are shipped in from all over the world!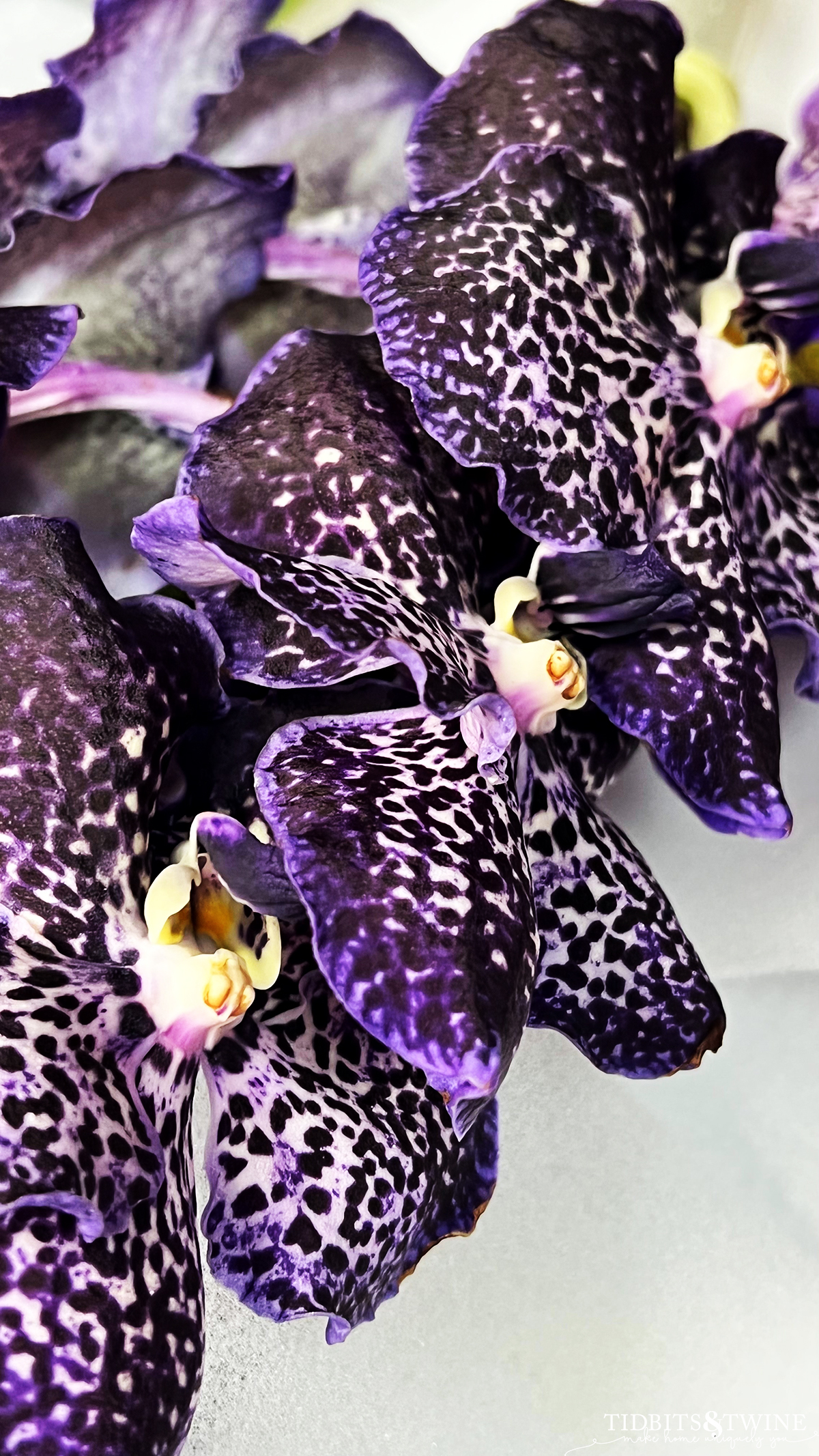 How Are the Flowers Stored
Each vendor has a space where they display and sell their flowers (almost all in buckets of water). When the operating hours are over, they wheel all of the flowers into a cold storage area, which each vendor has within their space. Each day, the flowers are wheeled back and forth until either sold or they no longer look good enough for sale. At that time, they are thrown away (the horror!).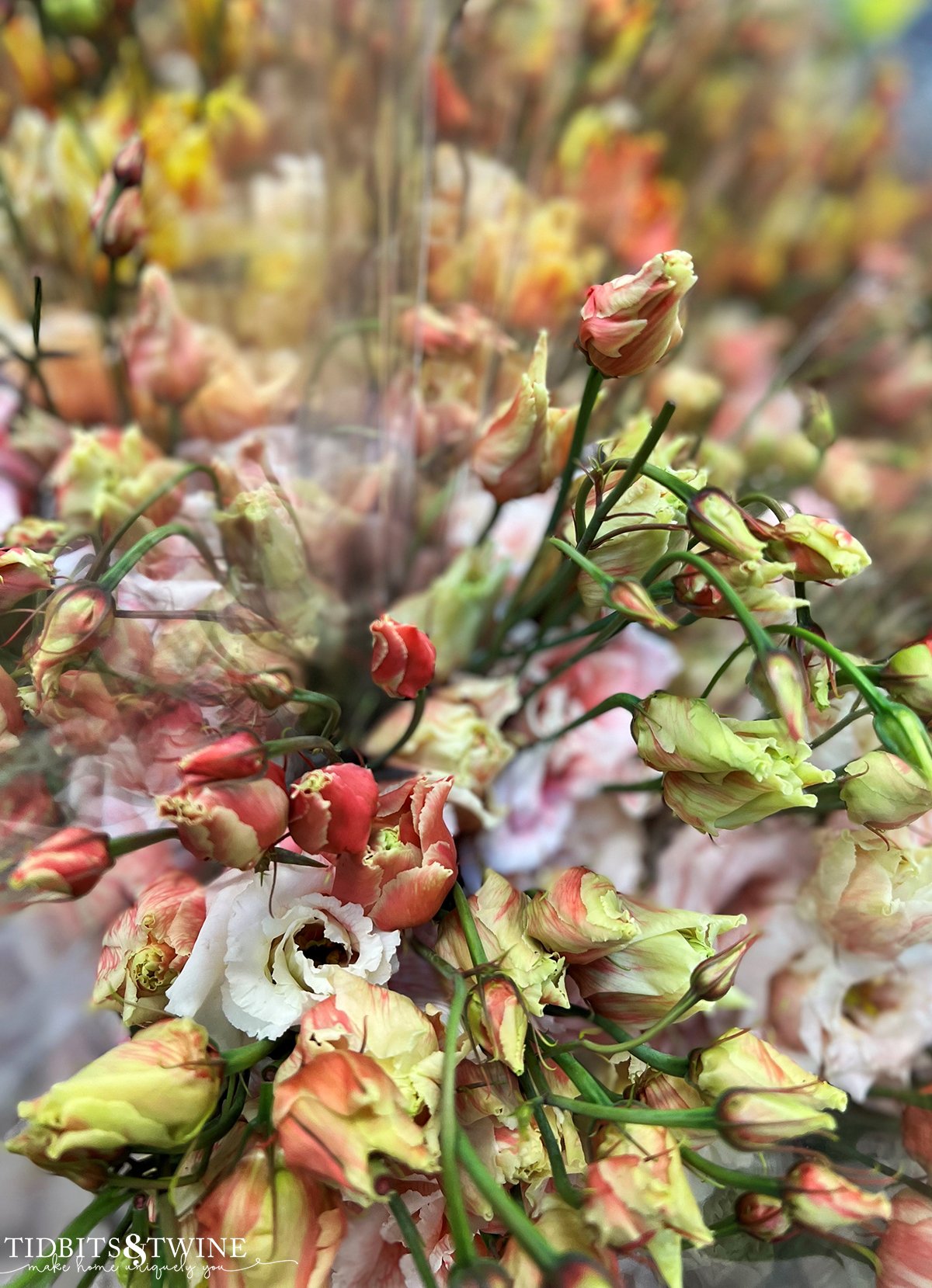 How to Pay
You pay each vendor separately for whatever you're purchasing from their space. Most vendors take credit card but to be on the safe side, also bring some cash.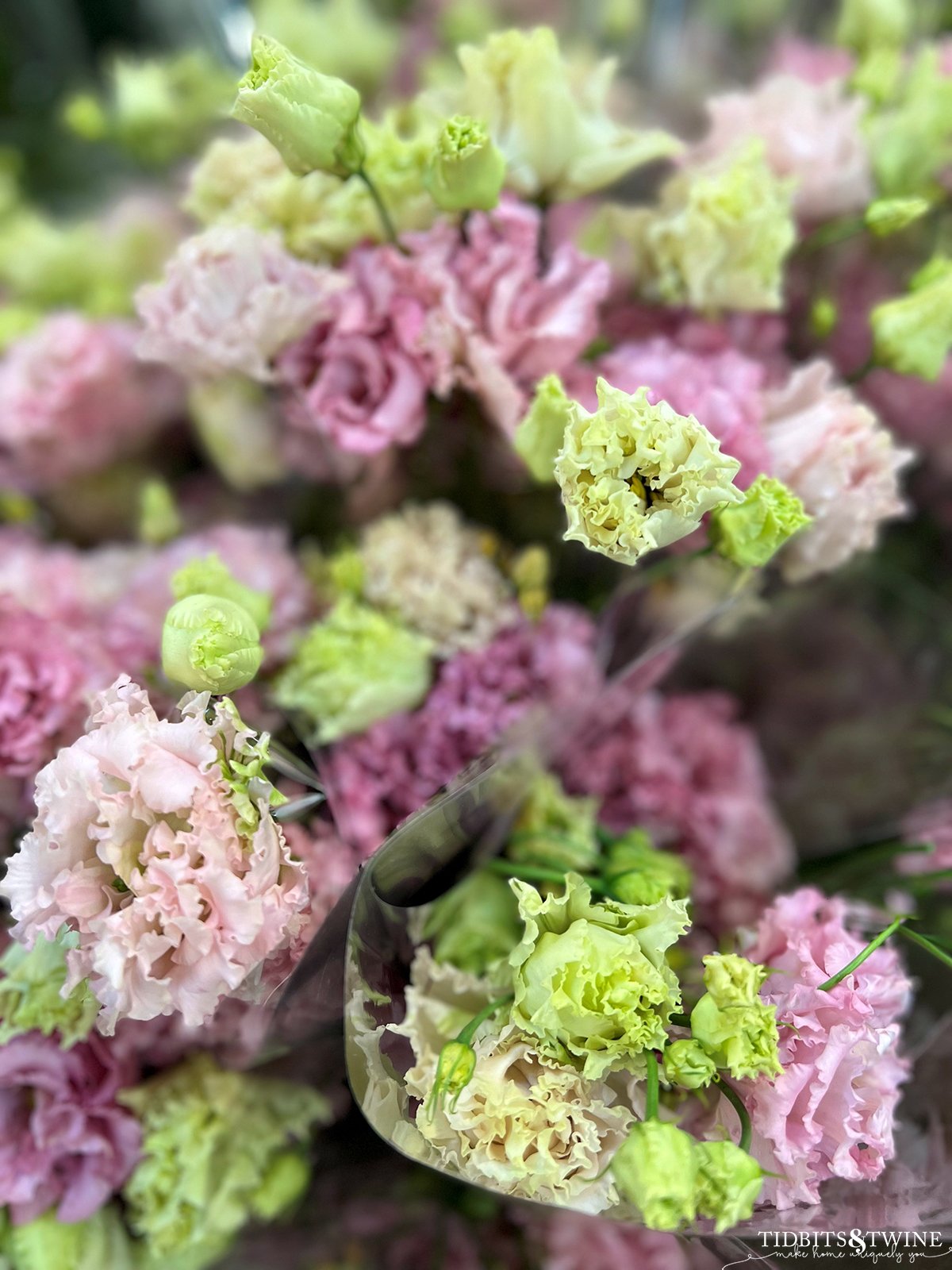 SF Flower Mart Parking & Safety
As a local, I know that there are some super sketchy areas in San Francisco, so I like to know what part of town I'm heading to and if there's parking! Anyone who's ever driven in SF knows that finding parking is key.
I was pleasantly surprised to learn that there's a parking lot at the SF Flower Mart, but also a nice public parking lot also available on the corner ($15/hour $30 max). My friend and I felt comfortable and safe walking along the street near the market.
Plus, the SF Flower Mart is across the street from the Pinterest corporate offices!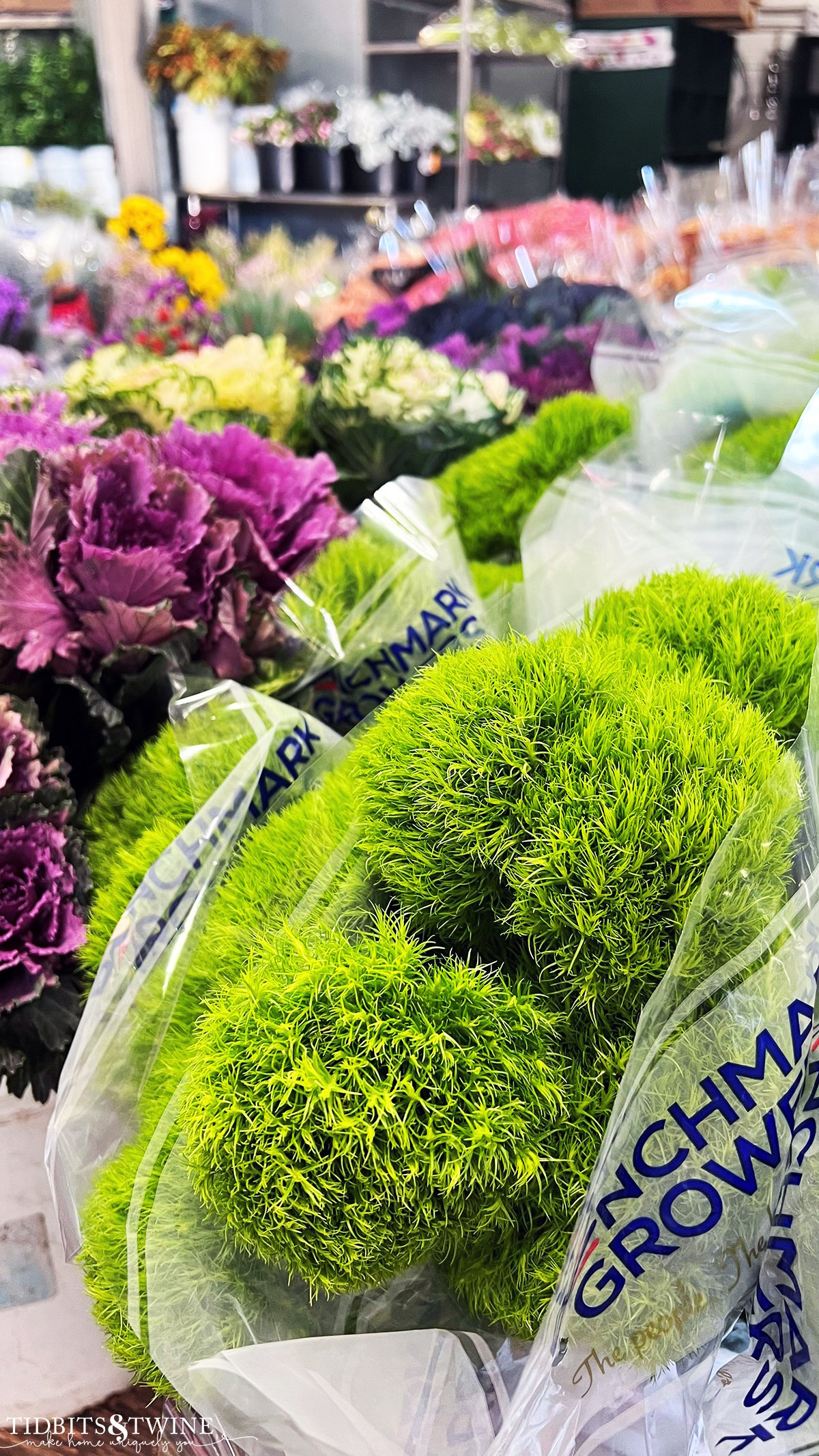 Would I Go Again?
Sure! I love flowers so why wouldn't I want to browse through rows and rows of beauty! But unless I'm looking for a large quantity or a specific flower that I can't find locally, I'll probably save the gas money and stick to buying flowers closer to home. And I don't buy flowers often enough to justify the $125 badge price.
But then again, as a blogger, my seasons are totally off, and sometimes, I can't get what I want when I need it. I start decorating for Fall in August and eucalyptus is hard to find. I decorate for Christmas in October and no one locally has pine garland at that time. Perhaps for seasonal needs, I might pop back over to the SF Flower Mart…
I did try to buy this small goddess head planter but unfortunately, it was sold out.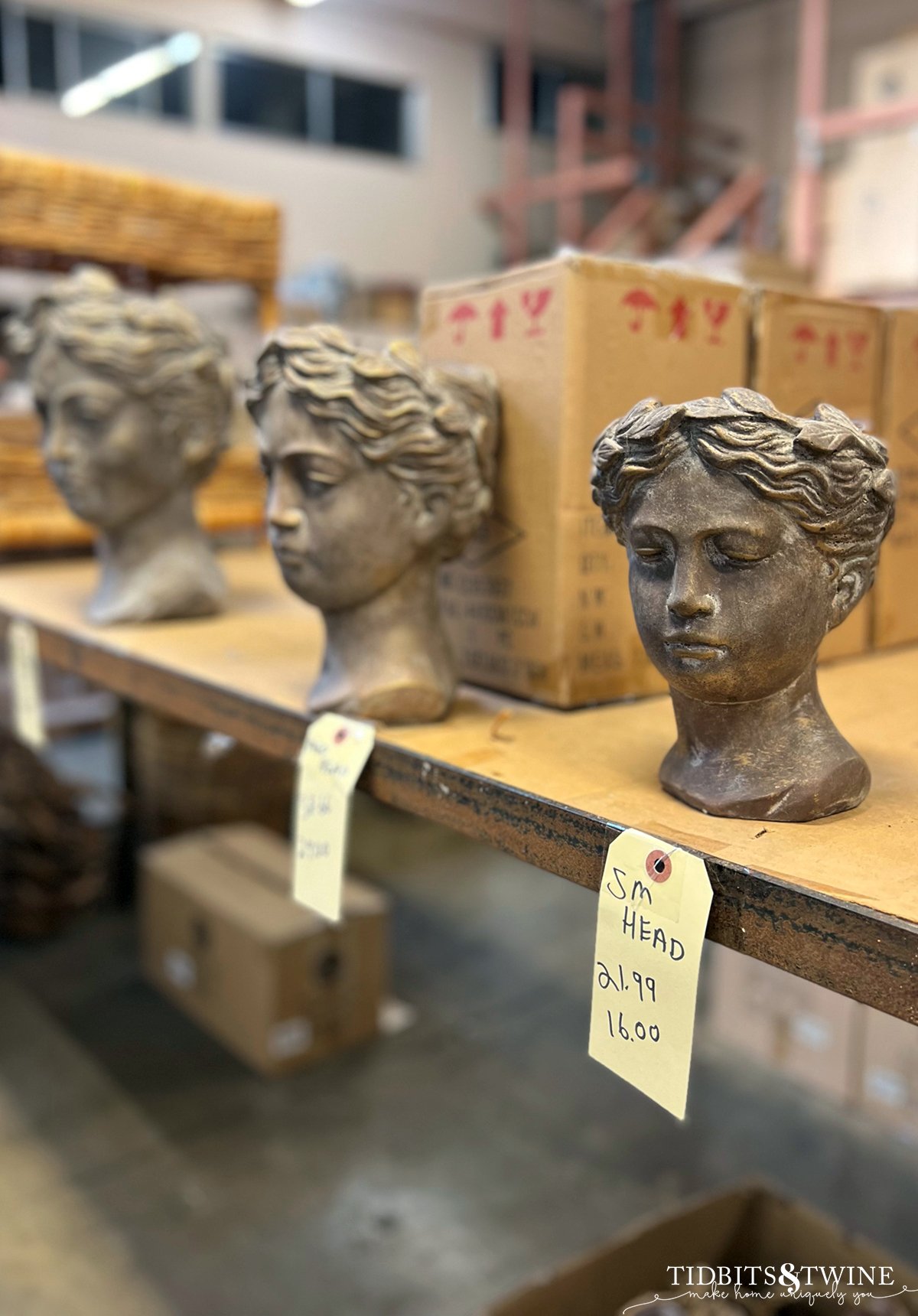 So, I left empty-handed. Trader Joe's and my local grocery store have spoiled me with their low prices. But I'll admit, they aren't as beautiful as the SF Flower Mart, nor do they have the selection!
P.S. – Don't worry, our trip wasn't all for naught. My friend Liz found beautiful flowers that we just what she needed for some upcoming events. Plus we had fun!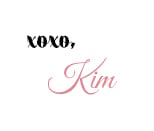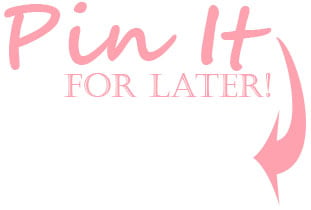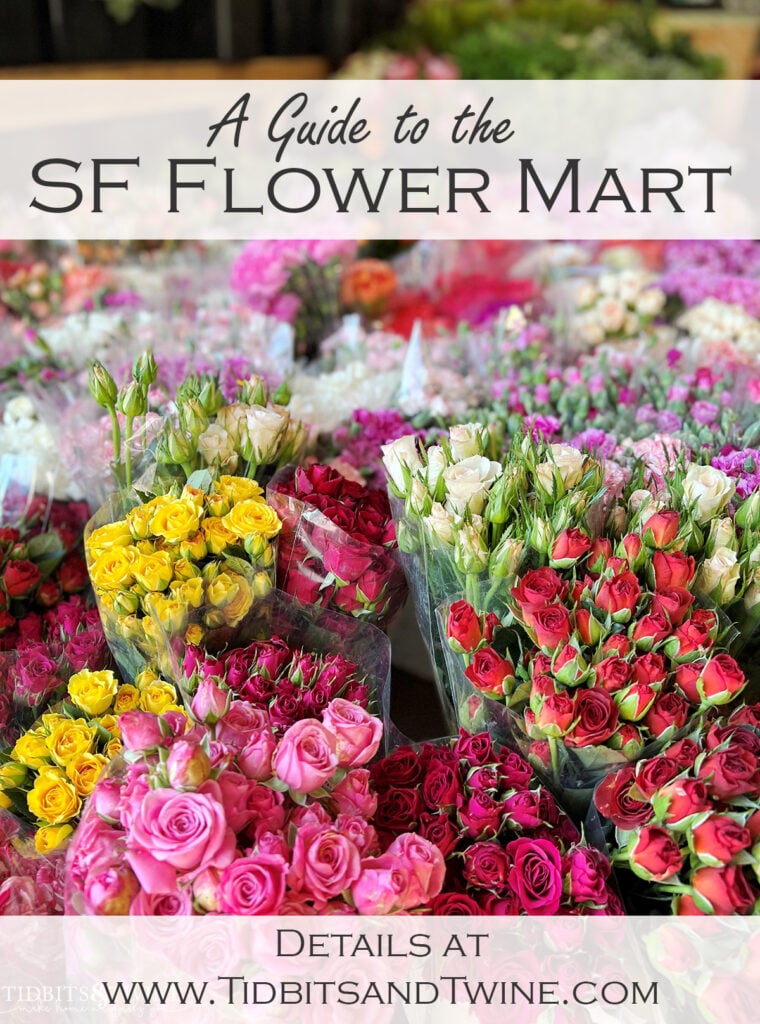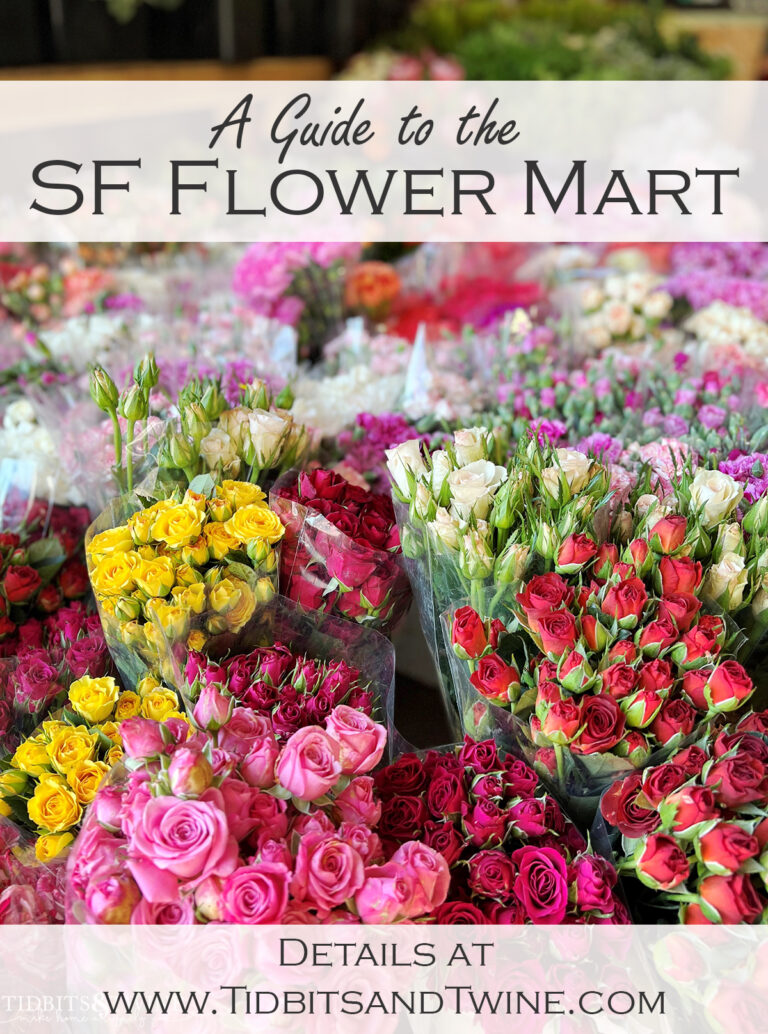 Join the Community
Let's keep in touch! Get exclusive artwork plus the latest news delivered directly to your Inbox!