Learn what Maximimalism is…and what it isn't! Here are key characteristics of Maximalism and how to incorporate this style into your own home.
Okay, so you've probably heard the term Minimalism. I'll bet you can even picture a Minamaslist space in your mind right now. It's streamlined, functional, and orderly. Furnishings are pared down to just their basic function. Frills, ornamentation, and excess fall by the wayside to leave only the simplest form. The result is an open and uncluttered feeling. Because after all, less is more, right?!
Well, not everyone agrees…
While Minimalism feels orderly and comfortable for some, to others it can feel a bit empty. A bit lonely perhaps. Maybe that bare corner is calling out to be filled, or the single piece of statement artwork needs to be a gallery wall! Because for some, more is more!
And that's where Maximalism fits in.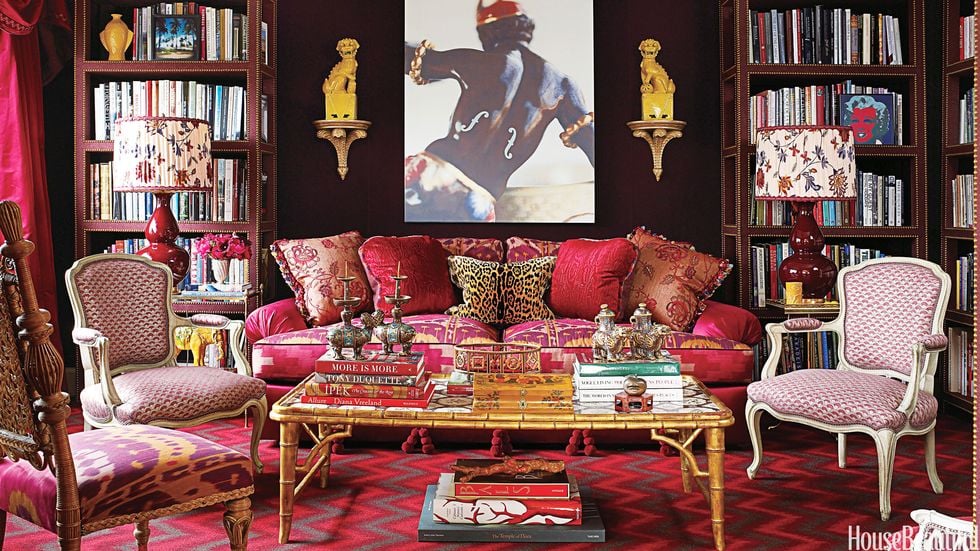 So why are we talking about this now? Well, just the other day I wrote about the art of editing your home to allow the beauty to shine through. Editing is important regardless of your style. But a Minimalist would take one look at my home and say, "Keep editing! It's way too cluttered in here!" Yes, a Minimalist might feel suffocated in my home, but I feel like I'm being wrapped in a big, warm hug!
And I imagine that's how Maximalists feel about their things and their surroundings.
What is Maximalism
Truly, think of Maximalism as more is more. It's moments of artistic excess! Maximalists tend to use layers and layers of decor and patterns to create an over-the-top space that reflects their personality and showcases all the things they love! These spaces are dramatic and bold.
While Maximalism is a style in and of itself, it can take on quite a few different looks. For instance, someone might love French country and make it Maximalist. Or a Maximalist space could be Eclectic.
Maximalist is technically a style, but it's about being an excessive version of a style! So take a style you love and create an over-the-top version.
But don't confuse a maximalist space with clutter. Maximalism isn't about buying a bunch of stuff and cramming it all into a space! No, there are some key characteristics of Maximalist design.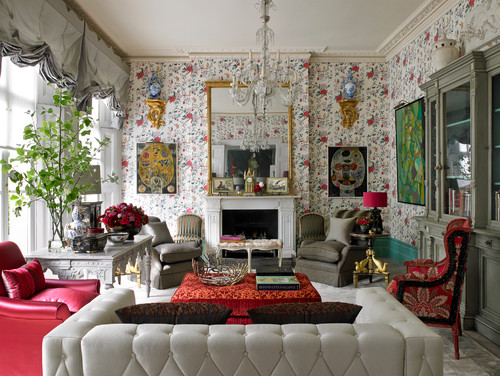 Photo by Nick Smith www.nsphotography.co.uk – Search living room pictures
Characteristics of Maximalism
While you'll likely be able to instinctively spot a Maximalist space, if you need a little help, here are some key characteristics that reflect this style.
Abundance of accessories – These will be things that have meaning and add interest to the space. They will not be meaningless or without thought. You'll often find collections on display.
Mutiple patterns – Hello pattern! Maximalists aren't afraid to mix and match.
Lots of layering – A maximalist space builds upon itself through layering
Bold, impact pieces – And more than one!
More is More
Combinations of Color – Typically, Maximalist spaces are not neutrals, they incorporate bright, cheery colors
Curated – Maximalist spaces are built over time, curated with a mix of heirlooms and store-bought treasures.
Comfort – The furnishings and overall feeling of a Maximalist space is comfortable. They are spaces meant to be lived in and used.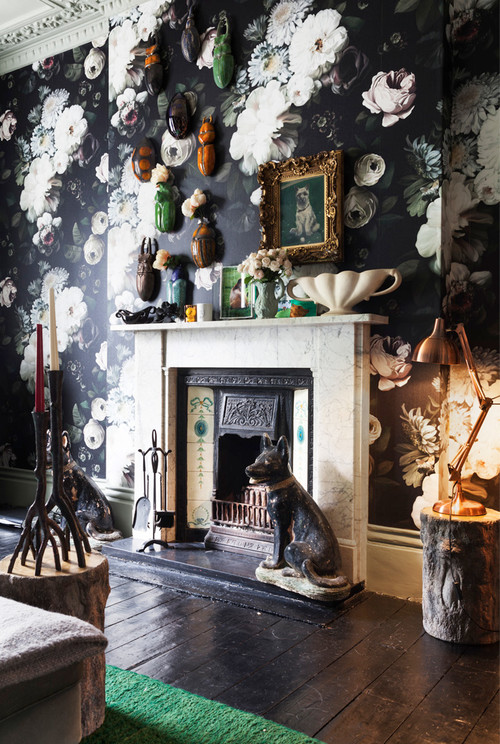 Photo by 1st Option – More living room photos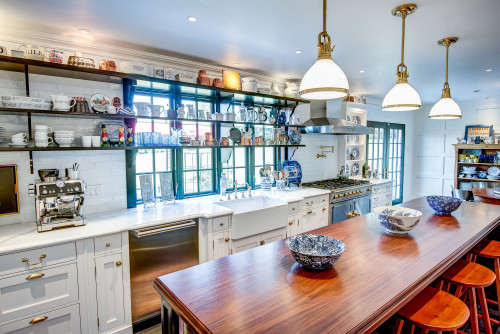 Photo by River Woodcraft – Discover kitchen design ideas
Tips for Achieving Maximalism
If maximalism appeals to you, remember that you're creating a personal space that is truly unique to your personality. Here are some ideas for how you can embrace maximalism:
Focus on your style – Do you love Traditional? Maybe Coastal? Whatever your style, embrace it and take it to the next level.
Surround yourself with things you love -Take whatever objects you love and make them the focal point of your room. Small collections can be made to look grand by grouping them together. Here are some more ideas for how to display collections.
Cover the walls – maximalist spaces tend to include bold walls, so think wallpaper or large-scale gallery walls. Come to think of it, why not do both?!
Use vintage pieces – mixing in vintage pieces is a great way to create a one-of-a-kind look, especially if they're heirlooms that are meaningful to you.
Layer your rugs – Don't forget your floors! Layering your rugs is a great way to add more texture, color and pattern.
Embrace color and pattern – Don't shy away from bold colors and patterns and mix and match them for a unique look.
Create vignettes – Vignettes are small stories and a maximalist space utilizes lots of vignettes on every surface and in every corner.
Load up on artwork – pick pieces you love and don't worry so much about whether they coordinate with one another. You can mix together painting and prints or even artwork and wall decor. Your artwork should look curated, as if you've collected it over time, as opposed to buying a framed set of prints.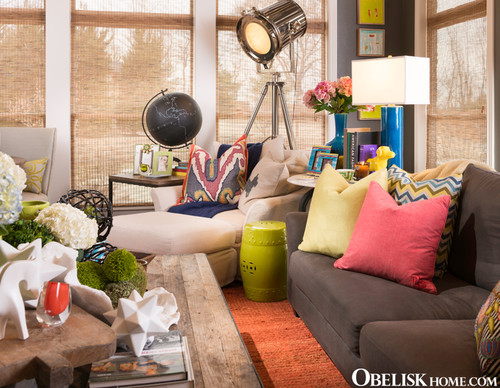 Photo by Nathan Taylor for Obelisk Home – Look for family room pictures
Know the Limits
Even Maximalists have to edit their homes to ensure the spaces don't feel cluttered or chaotic. Curating and collecting are not the same as hoarding. So if you strive to achieve Maximalism, ensure you pay attention to scale and pattern and constantly edit yourself!
Also be sure to leave enough space to walk comfortably through a room. If you're not sure about how much space to leave, you can read my Guide on Need to Know Measurements.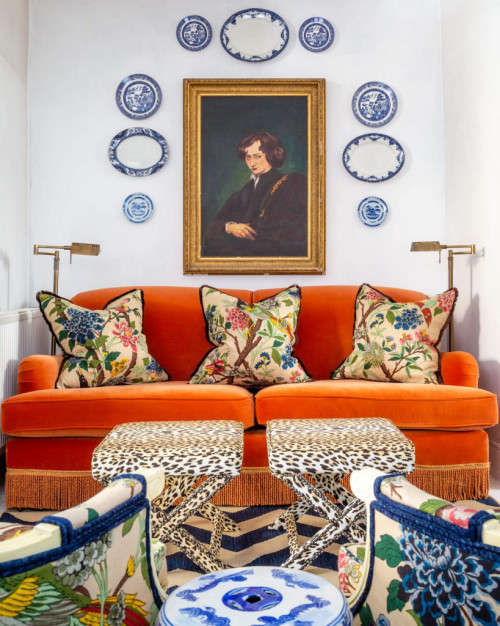 Photo by Sean Symington Design – Discover living room design inspiration
Looking for a little extra guidance? Check out these resources…
1. Read this article where I list out my BEST decorating advice no matter your style.
2. Check out this piece where I break down some of the easily avoidable mistakes people make when decorating.
3. Sign up for more tips! Get the FREE email series, Decorating Made Easy: 5 Tips You Should Know, and join the 10,000 subscribers who already receive the weekly decorating articles.
More Decorating Styles
So the next time your partner tells you have too much stuff, just tell them, "I'm a Maximalist darling."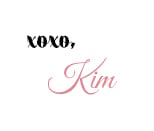 Join the Community
Let's keep in touch! Get exclusive artwork plus the latest news delivered directly to your Inbox!