First off, let's start by defining the word "staging." Staging a home for sale means that you prepare it for sale in a way that will make it appeal to the greatest audience possible, welcoming everyone who sets foot in the door. The goal is to highlight your property's best features and to make it appear bigger and brighter. Basically, like any product, a bit of proper marketing can make all the difference!
There are professional stagers available to can come and help you stage your home if this is something you don't have time to tackle on your own. But if you want to give it a try, here are some tips to get you started.
1. Your House is No Longer Your Home – when preparing a house for sale, it's important to realize that once it's listed, you're no longer designing a space for you to live in, but rather a space that needs to appeal to every person that walks through the door! This is often the hardest part of staging because it requires us to break the emotional attachment to our things and look at them from an outsider's perspective. A staged home should really look like a blank canvas that highlights the home's attributes and allows potential buyers to see how their belongings will work within the space.
2. Declutter – Start by clearing off all surfaces (including the floors!) of any unnecessary items such as mail, personal hygiene products, electronics, small appliances, personal photos, etc. Examine your belongings to determine whether the items you've placed out are 1) really necessary and 2) widely appealing. Yes, you might keep extra throws in a basket for your kids but the basket is taking up valuable floor space. Since potential buyers won't be needing extra throws as they walk through your space, I think it's safe to put this away for now and free up the floor space and the flow of the room. Or perhaps you love to collect and display antique dolls throughout the house. While you might get joy from looking at them, you have to remember that not everyone will, and instead of remembering the house itself, buyers might instead only remember the dolls. The goal of decluttering a space is to allow buyers to focus more on the home itself rather than the stuff that is within the home.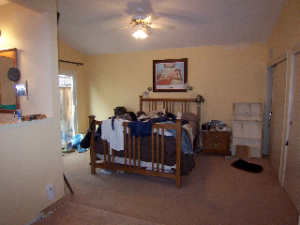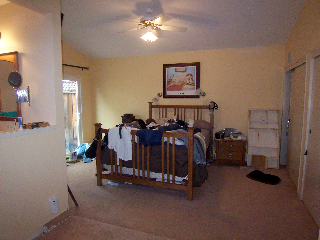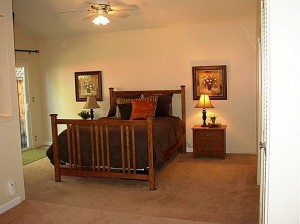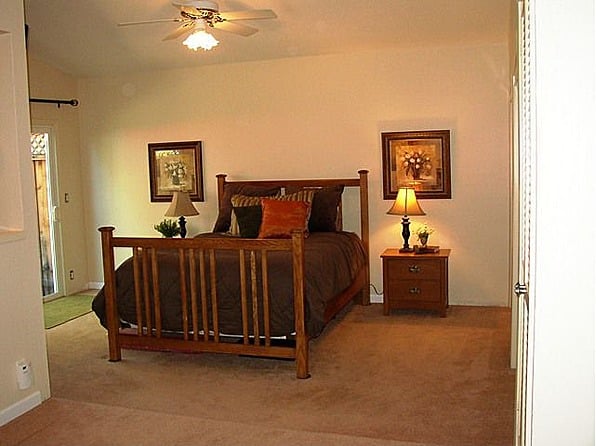 3. Create a Flow – This is your chance to review your furniture arrangement and determine whether it's best for the HOME, not necessarily for you. How did the architect intend for the furniture to be arranged when designing the space? Perhaps your furniture is placed all on one side of the room so that you get a better view of the TV, but this might make the room look heavy on one side and thus smaller. Instead, arrange the furniture in a way that opens up the space and makes the room's features a focal point. Also be sure that entryways in particular are open and airy, as these create a buyer's first impression. The goal is to allow potential buyers to easily walk from one room to another without any unexpected barriers, which makes the house seems larger and more open.
4. Accessorize – Once you've decluttered and created the proper flow with your furniture, it is time to accessorize. This might seem counter intuitive since you just spent all that time decluttering, but the purpose of accessorizing isn't to clutter your home up again but rather to make it feel welcoming. The accessories you choose to use when selling your house should be things that add a sense of warmth and would appeal to a broad audience. Consider using a small plant on a side table with a few books to make a seating area look cozy. Or a decorative container to hold kitchen utensils alongside a cookbook to give the illusion that the kitchen is functional. No buyer needs to see every small appliance that you normally keep on your counter top but a few, well-placed accessories can help to keep a space from feeling sterile.
Once you're done, it's time to walk though your house as a buyer would. What are your first impressions? What do your eyes focus on as you move from room to room? How does the home feel? If you find that anything distracts you or put your attention on an item in the home rather than the home itself, repeat the steps above until you are satisfied that you have marketed your home to highlight its attributes, minimize its flaws and make it appealing to every person who walks through the door.
&nbsp



Photos courtesy of Joyce Nuss from Just the Fluff Interiors
Join the Community
Let's keep in touch! Get exclusive artwork plus the latest news delivered directly to your Inbox!